Lukas Nelson, whose career profile continues to broaden and flourish, most recently for his work in the remake of "A Star is Born," doubled down on his commitment to the Music Heals International (MHI) organization. On November 19, he again headlined a dynamic, diverse, and musically proficient lineup of music in support of MHI's Haitian music-in-schools program at the intimate Sweetwater Music Hall in Mill Valley, Calif. Nelson has for several years been a prime MHI advocate and has performed at several of its benefit events.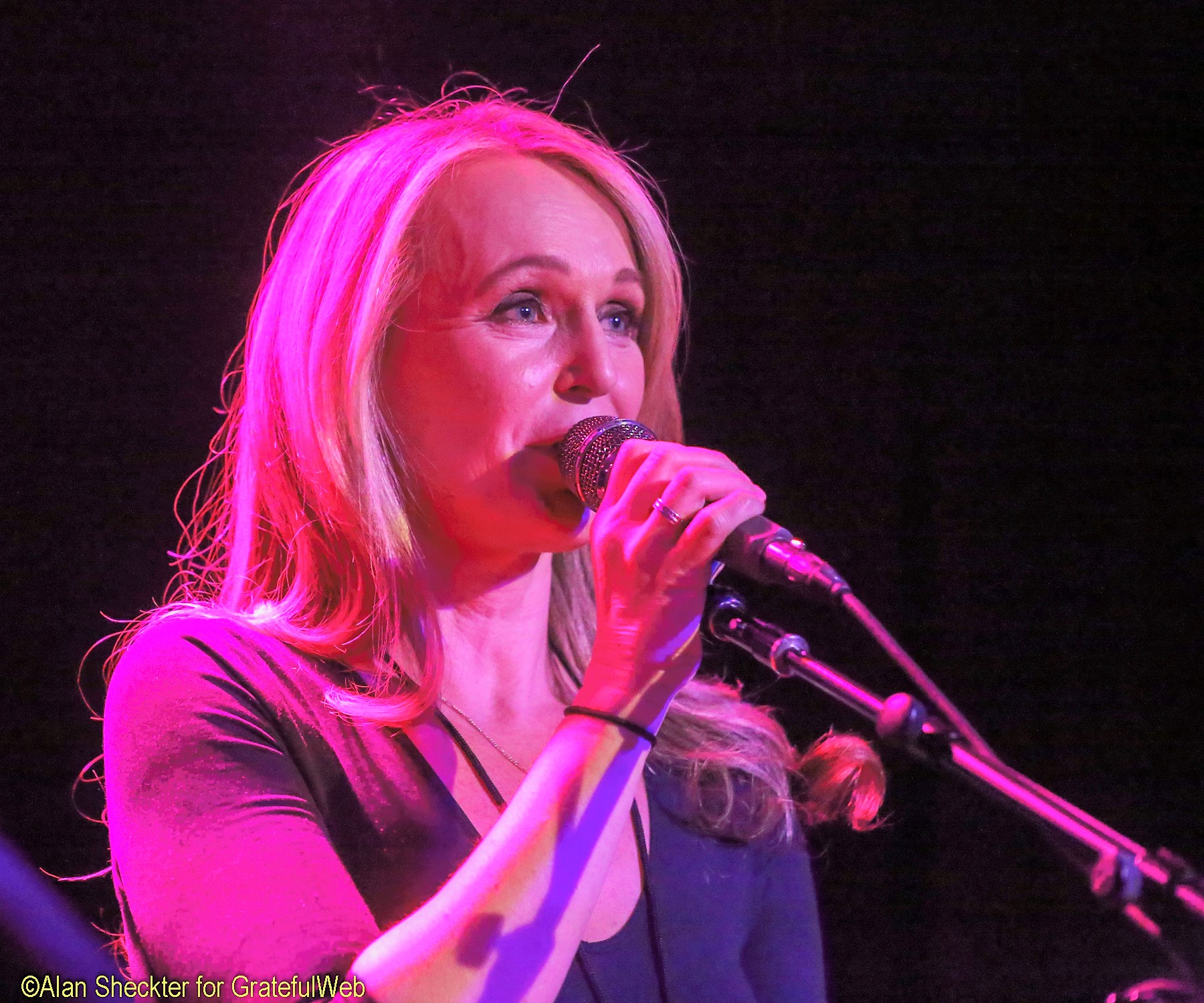 The Sweetwater event was hosted by MHI Executive Director Sara Wasserman, who founded the philanthropic organization following an earthquake in January 2010 that severely damaged Delmas, an urban center within the Haitian capital of Port-au-Prince. After the show, Wasserman gave thanks all around. "The show was brilliant, and the combination of musicians together was amazing! We are so grateful for the ongoing support of everyone!" she said via email.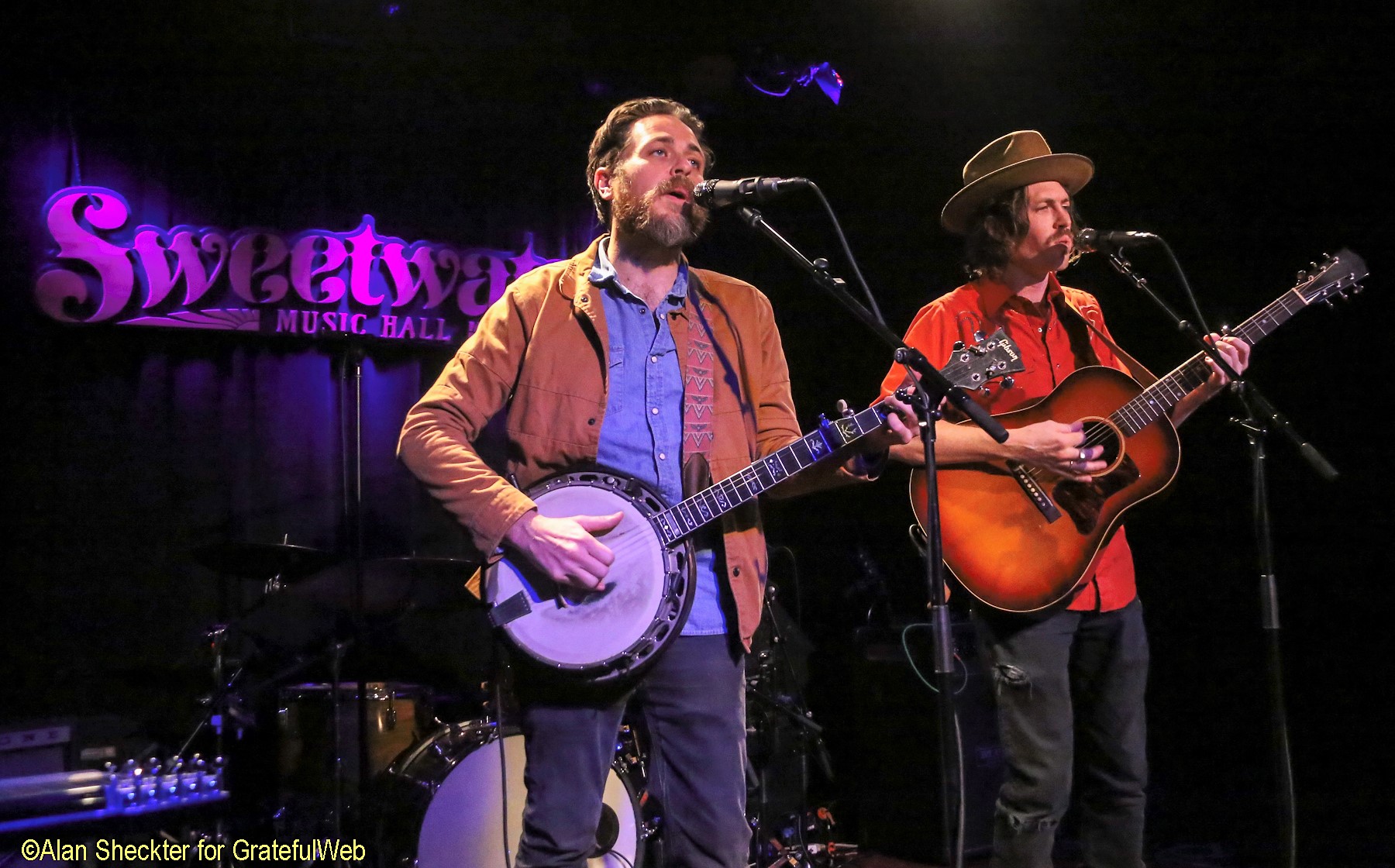 Following the screening of a short movie that summarized the work and vision of MHI, the duo of Ben and Alex Morrison, the real-life brothers of The Brothers Comatose, opened the proceedings. The acoustic duo, with Ben on guitar, Alex on banjo, and both sharing vocal duties, regaled the crowd with a couple of good-timey Brothers Comatose songs, "Tops of the Trees" and "Angeline."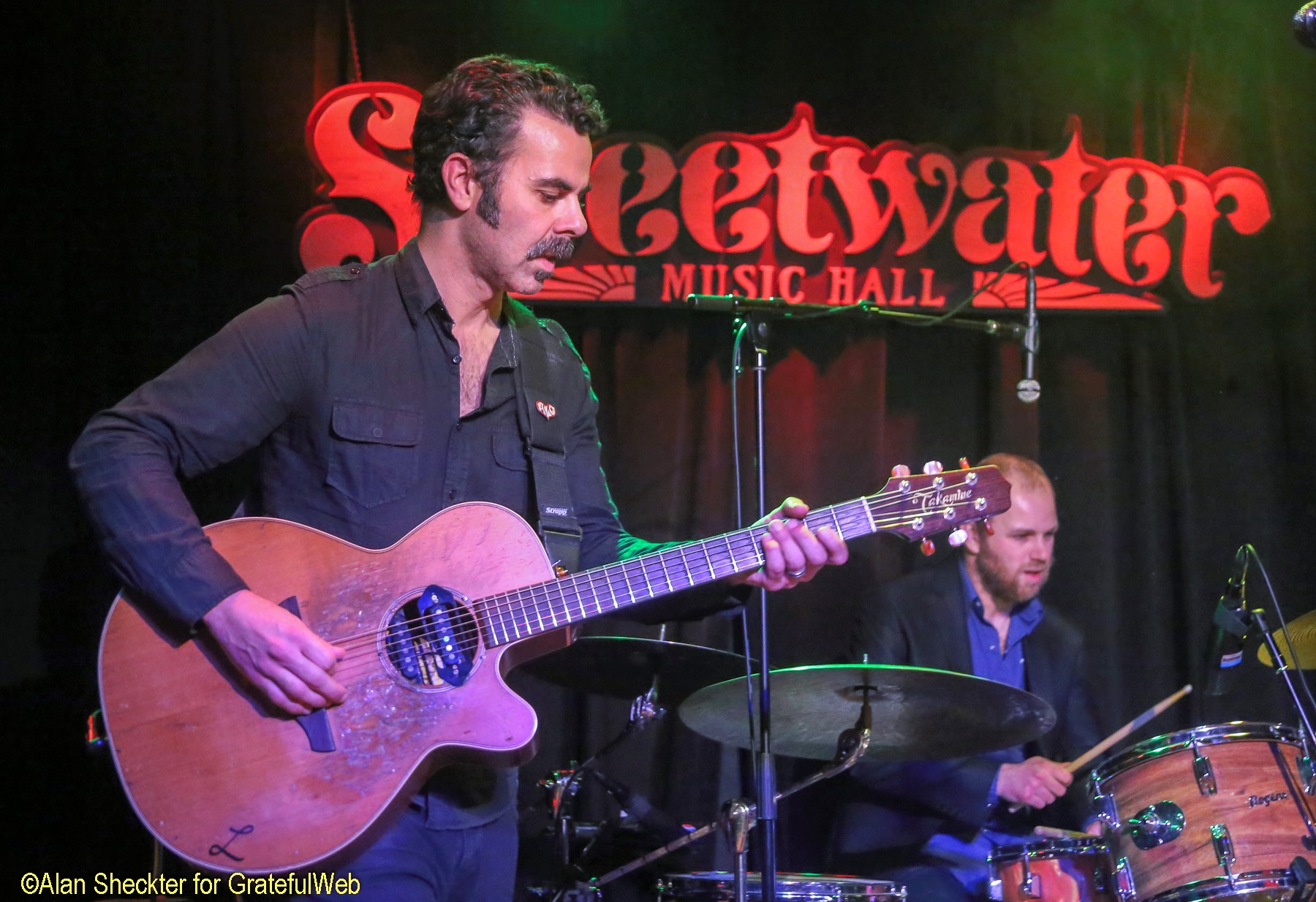 Three-quarters of ALO – Dan "Lebo" Lebowitz (acoustic, electric, and lap-steel guitars, and vocals), Steve Adams (bass and vocals), and Ezra Lipp (drums), entered to form a very talented rootsy Americana quintet. This ensemble performed a fun array of varied material, including ALO's "Try," as well as reverential versions of  "25 Miles" (Edwin Starr, 1969), "For What It's Worth" (Buffalo Springfield, 1966), and closed with a rousing "Sitting on Top of the World" (Mississippi Sheiks, 1930 and countless others since), with almost everyone taking a verse.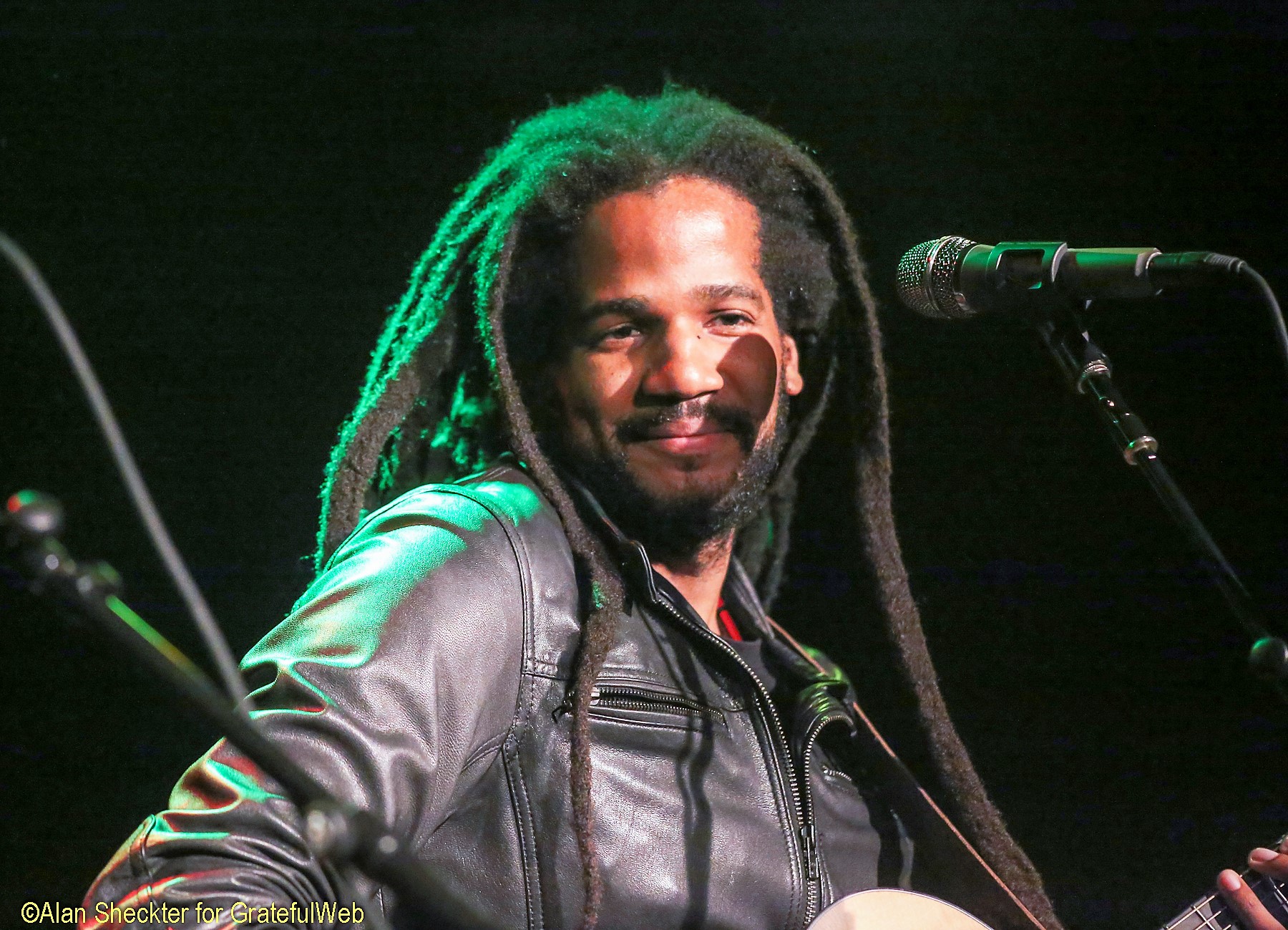 Paul Beaubrun was up next, and the charismatic Haitian native, who has been a performer since 2006, two years after fleeing the politically volatile Haiti and moving to New York to live with his aunt, appeared as a solo artist without his band, Zing Experience. Performing in the traditional Haitian "mizik rasin" blues-roots style with a hint of reggae, Beaubrun created a lot of new fans while dishing out a compelling set of passionate acoustic selections that conveyed his socially conscious sensibilities.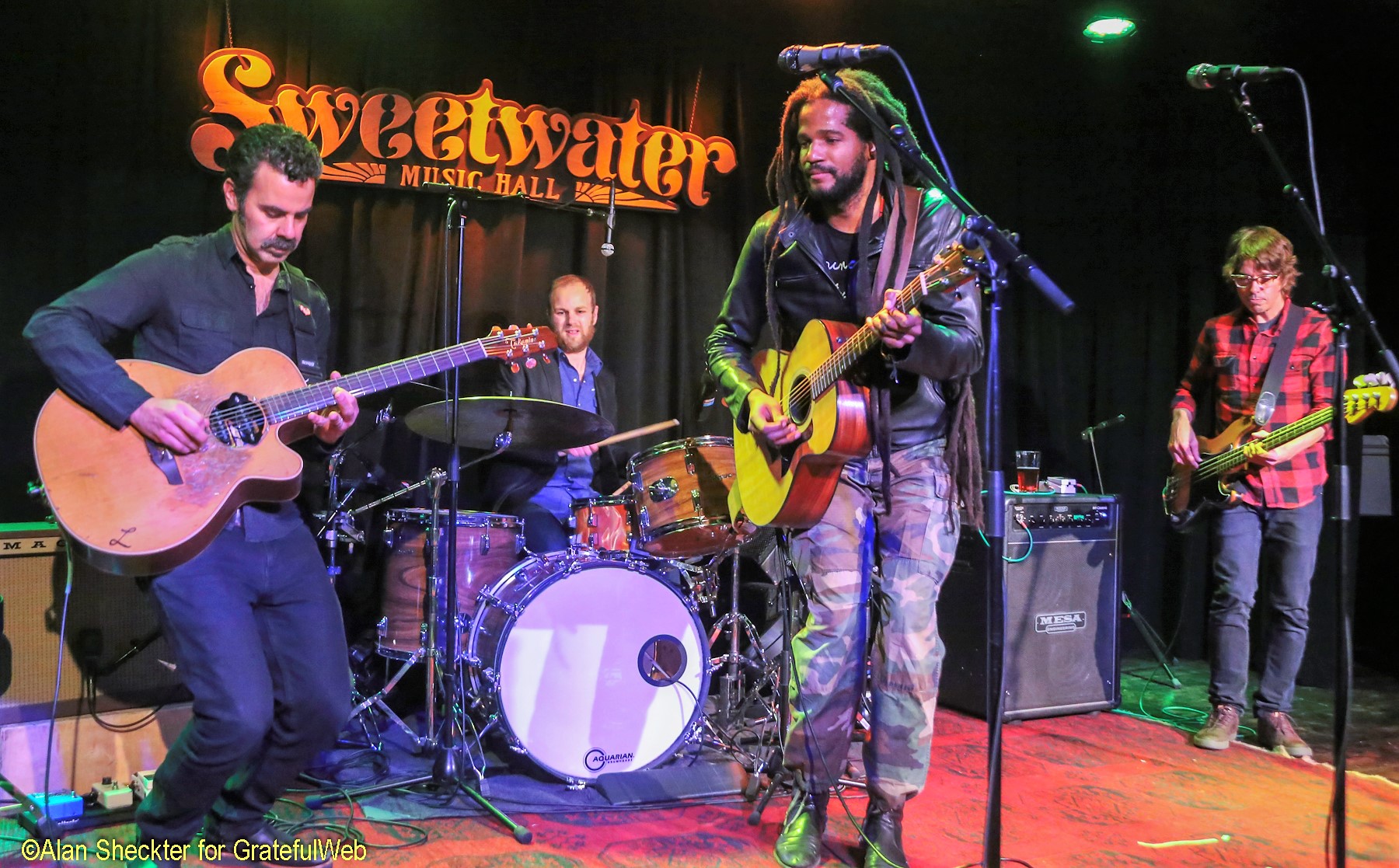 Pieces of music included "Rise Up" and "Why Don't You Love Me" from his 2018 release, "Ayibobo," and he closed his set with a song that included Lebo, Adams, and Lipp. Though he did perform at The Sweetwater in an MHI "From California To Haiti" event in October 2017, Beaubrun, the son of two members of the renowned veteran Haitian band Boukman Eksperyans, was heretofore unknown to many in the house.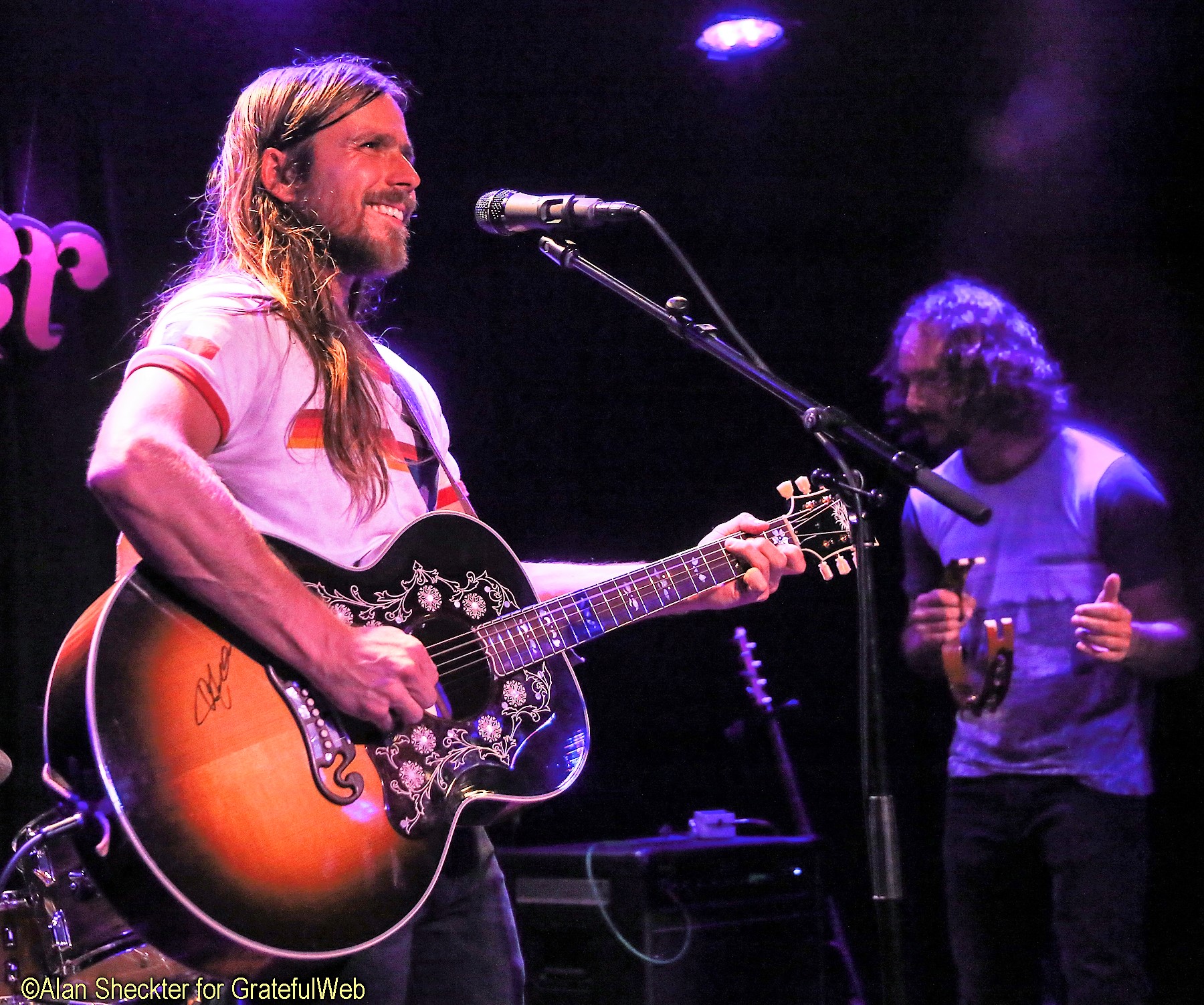 Following an auction that brought more than $15,000 from the sale of a Willie Nelson-signed Martin guitar, two Martin guitars signed by all the evening's performers, and other items, the Lukas Nelson portion of the evening commenced. Performing with only the cajón, tambourine, and drum accompaniment of Tony LoGerfo from Nelson's Promise of the Real band, Nelson visibly dazzled the crowd in his typical fashion, showcasing his myriad guitar, vocal, and songwriting talents on poignant ballads and captivating blues numbers.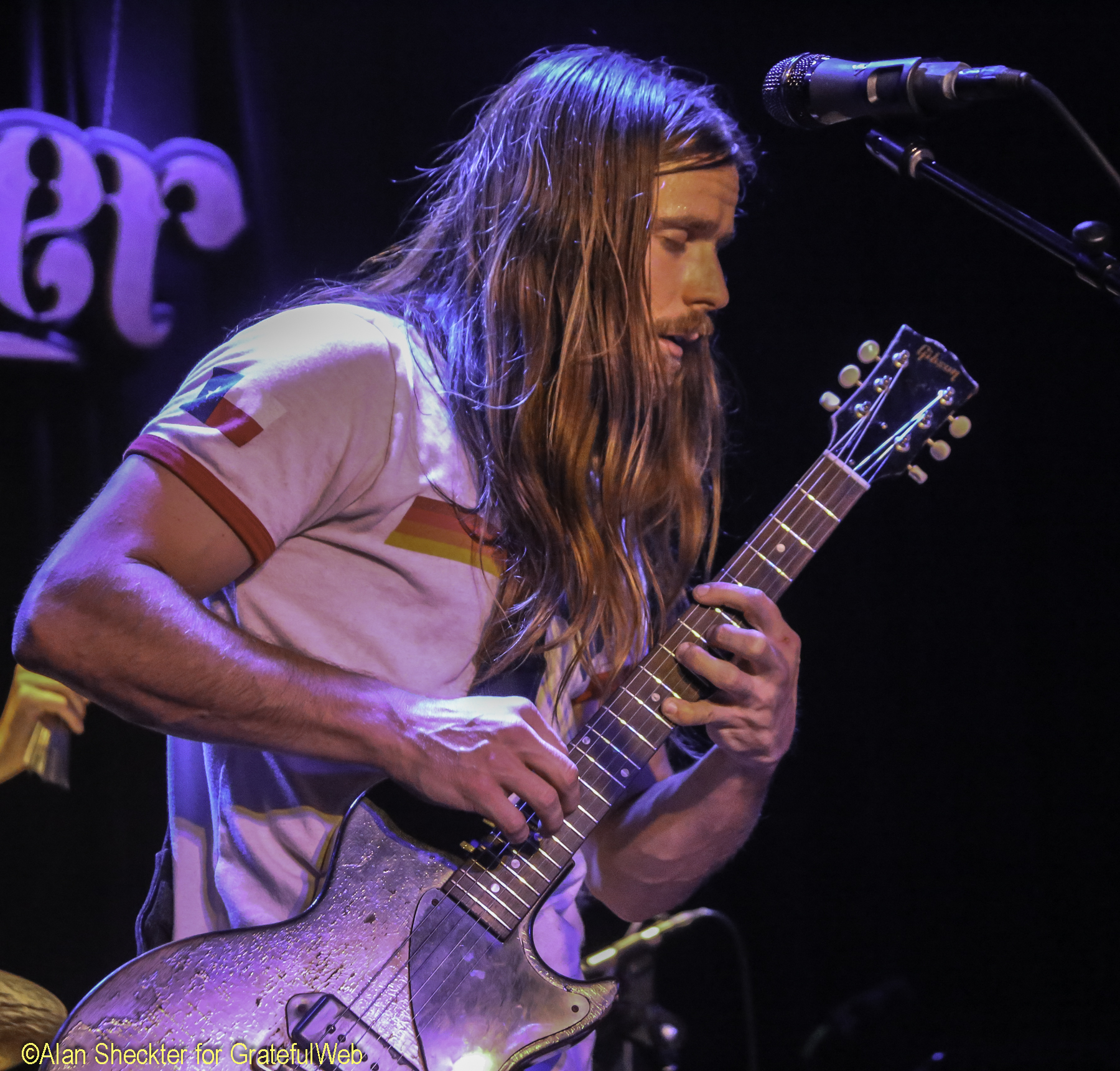 Selections in the approximately 45-minute set included "Entirely Different Stars," followed by several tunes from the current, self-titled "Lukas Nelson & Promise of the Real" – "Die Alone," "Four Letter Word," "Fool Me Once," "Forget About Georgia," "Carolina," and "Just Outside of Austin." Nelson tried to launch into David Bowie's "Life on Mars" before abandoning after three attempts, saying, "There's a fuckin' chord there that I play on piano, and I don't have a piano here… I can't not do Bowie justice, so I'm just gonna not do it, you'll have to see us with the whole band when it's orchestrated." He and LoGerfo finished up with  "Turn off the News," "Find Yourself," "Before You Accuse Me" (Bo Diddley, 1957; Eric Clapton, 1989), and "Set Me Down on a Cloud."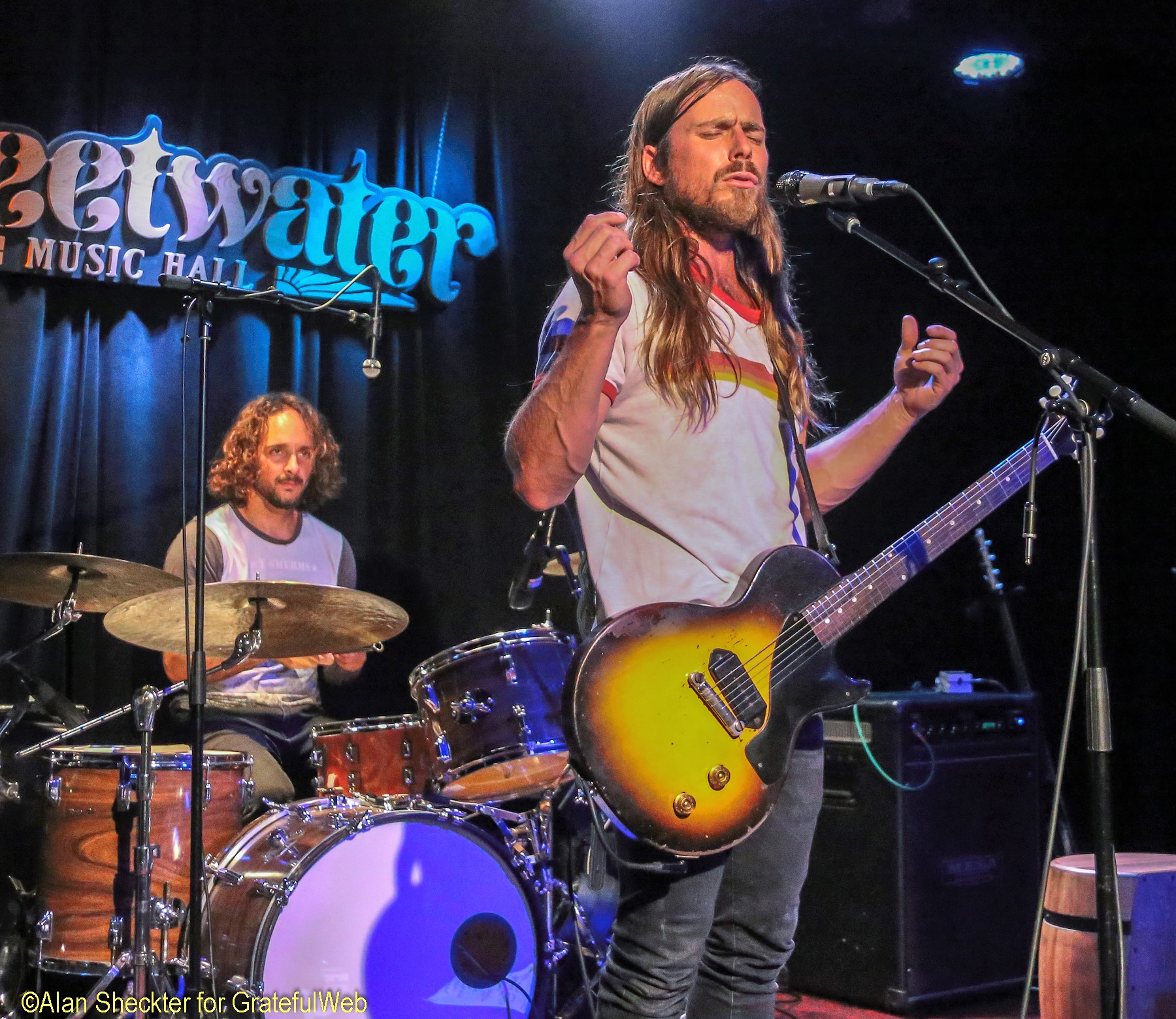 "Turn Off the News," particularly resonated with the crowd, with its lyrics, "Turn off the news and raise the kids; Give them somethin' to believe in; Teach them now to be good people; Give them hope that they can see; Turn off the news and build a garden with me."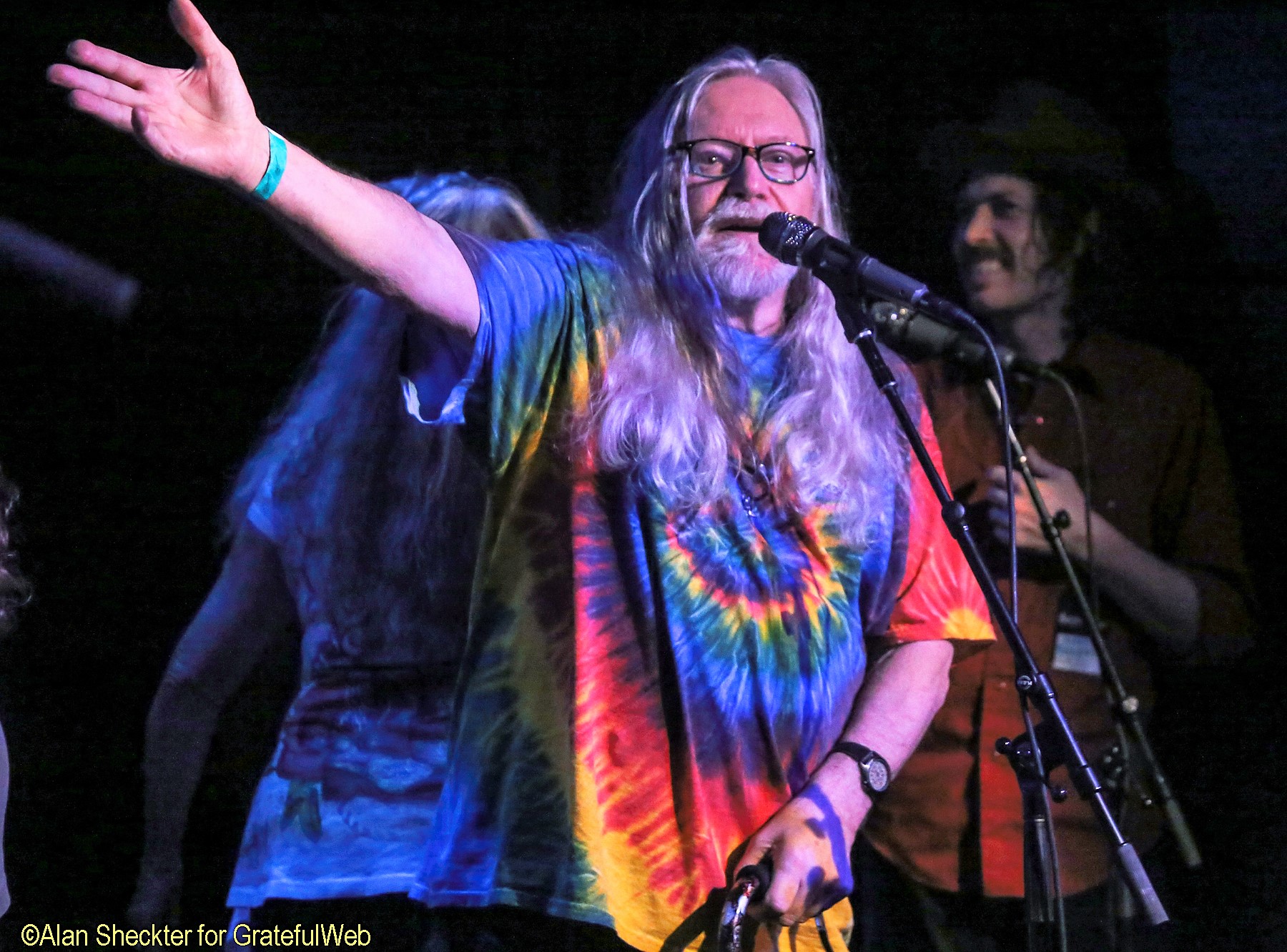 The rest of the evening's musicians plus an unannounced appearance by Norman Greenbaum and partner Bonita Kay Capps, and Loren Rowan (backup vocals) then inhabited the stage for a big, party version of Greenbaum's enduring hit, "Spirit in the Sky."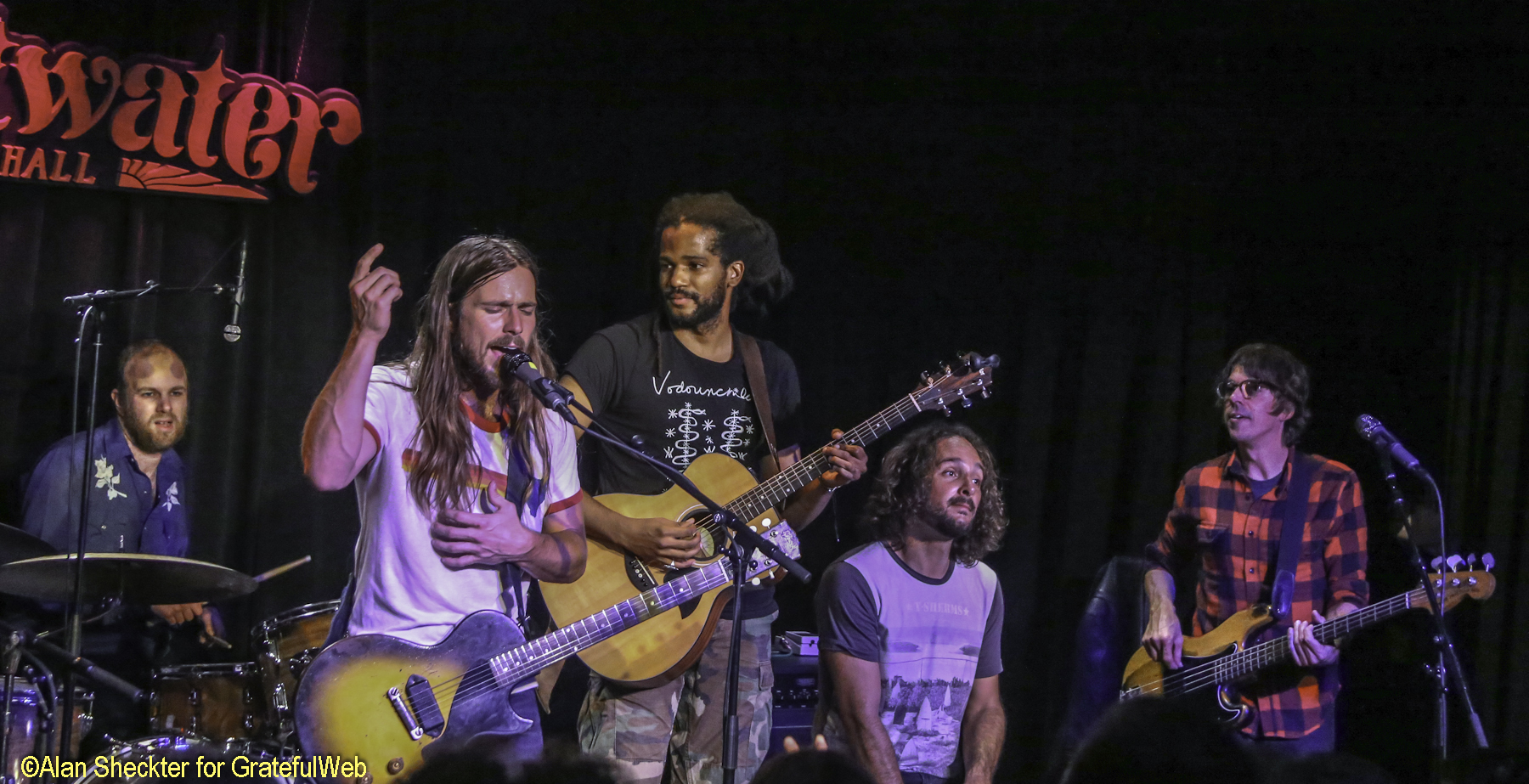 The big-band set, which moved on with Nelson and LoGerfo, and Lebo, Adams, and Lipp covered some classic ground with "Call Me the Breeze" (JJ Cale – 1972; Lynyrd Skynyrd – 1974), and "Dawganova" (David Grisman instrumental – 1995). With Beaubrun and the brothers Morrison summoned back to the stage, the now-eight-piece conquered "Bad Moon Rising" (Creedence Clearwater Revival – 1969), a Beaubrun tune, "Stir It Up" (Bob Marley & the Wailers –1967), and "Down By the River" (Neil Young & Crazy Horse –1969). The finale, with all musicians back onstage, was a beautiful version, in verse and creative grooving jams, of Sting's "Fragile."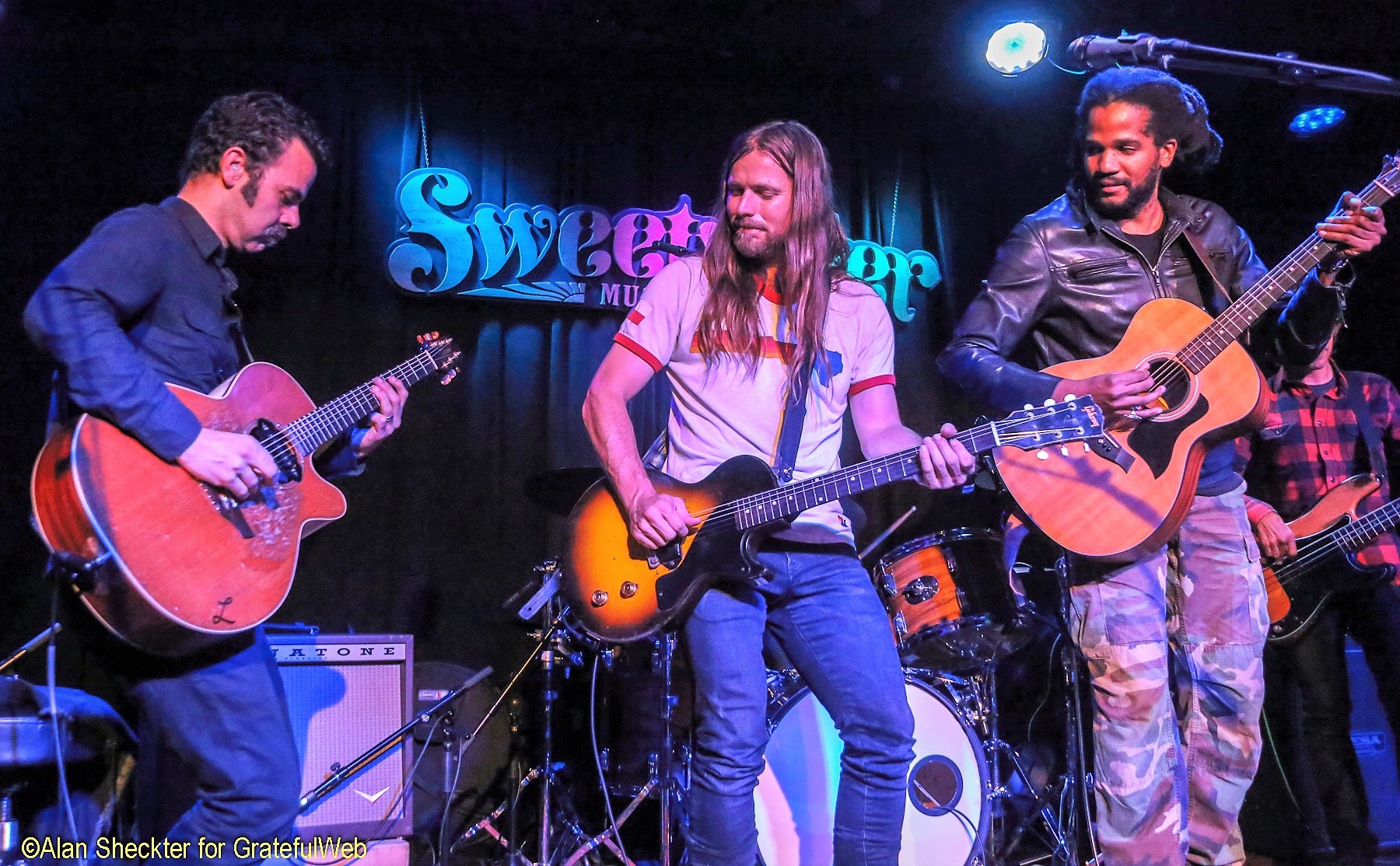 Operating under a core notion that "We believe music education is a transformative tool that strengthens children and communities," MHI hosts children's music programs in Haiti that include Composing Futures, Empowering Children with Disabilities, and Building Leaders and Community. Haiti is one of the poorest countries in the world, with a per-capita income of $1,880 according to the International Monetary Fund, (compared to $62,500 in the United States).