Collaborations including Bob Weir joining Lukas Nelson for an unforgettable version of Willie Nelson's "Blue Eyes Crying in the Rain"; an unamplified, in-the-dark, Dan "Lebo" Lebowitz/Elliott Peck-led version of Blind Faith's "Can't Find My Way Home" during a power outage; and a unique closing musical sequence highlighted the eight annual benefit on November 23 for Music Heals International (MHI).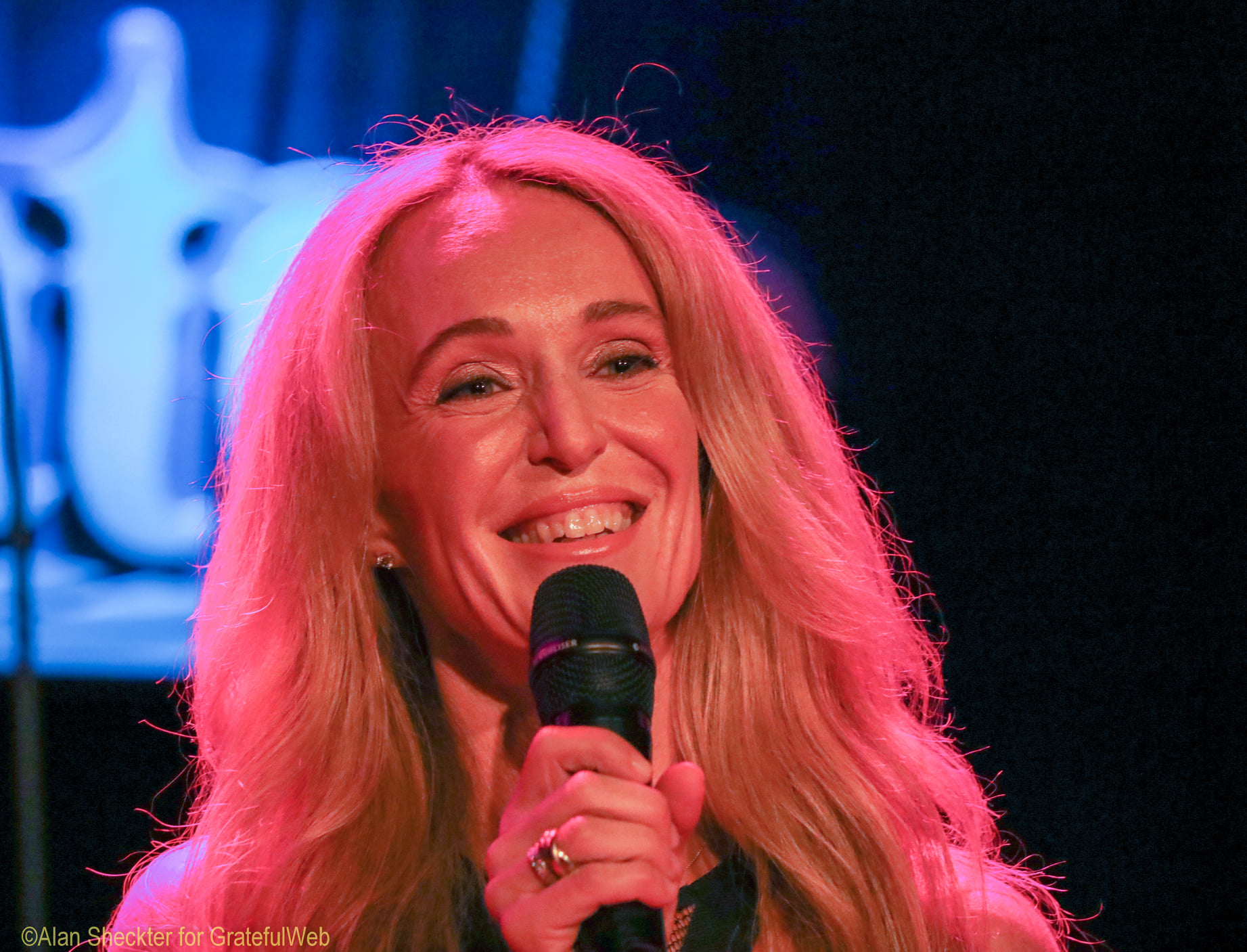 MHI, which works extensively with children in Haiti (and recently also in India) describes itself as a "passionate group of musicians, educators, students, and supporters pursuing the belief that music engages, unites, and empowers."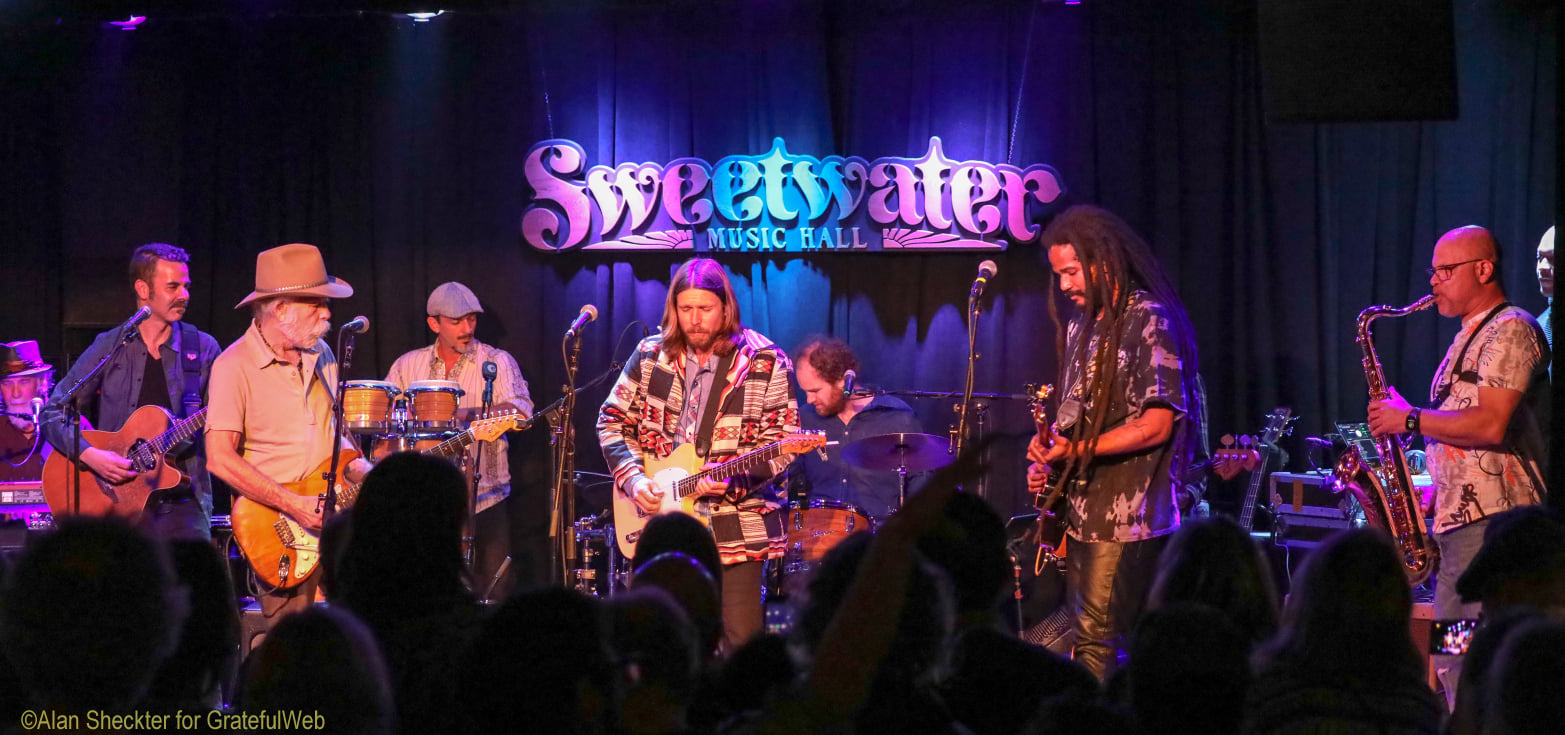 The evening's aural expedition culminated in a final trio of selections featuring Weir and Nelson backed by the evening's whole cast of music characters: The Temptations' "Standing on Shakey Ground," followed by two songs from The Band's immortal "Music From Big Pink" album – "The Weight" and "I Shall Be Released." The event, as it has in the past, took place at the Sweetwater Music Hall in Mill Valley, Calif.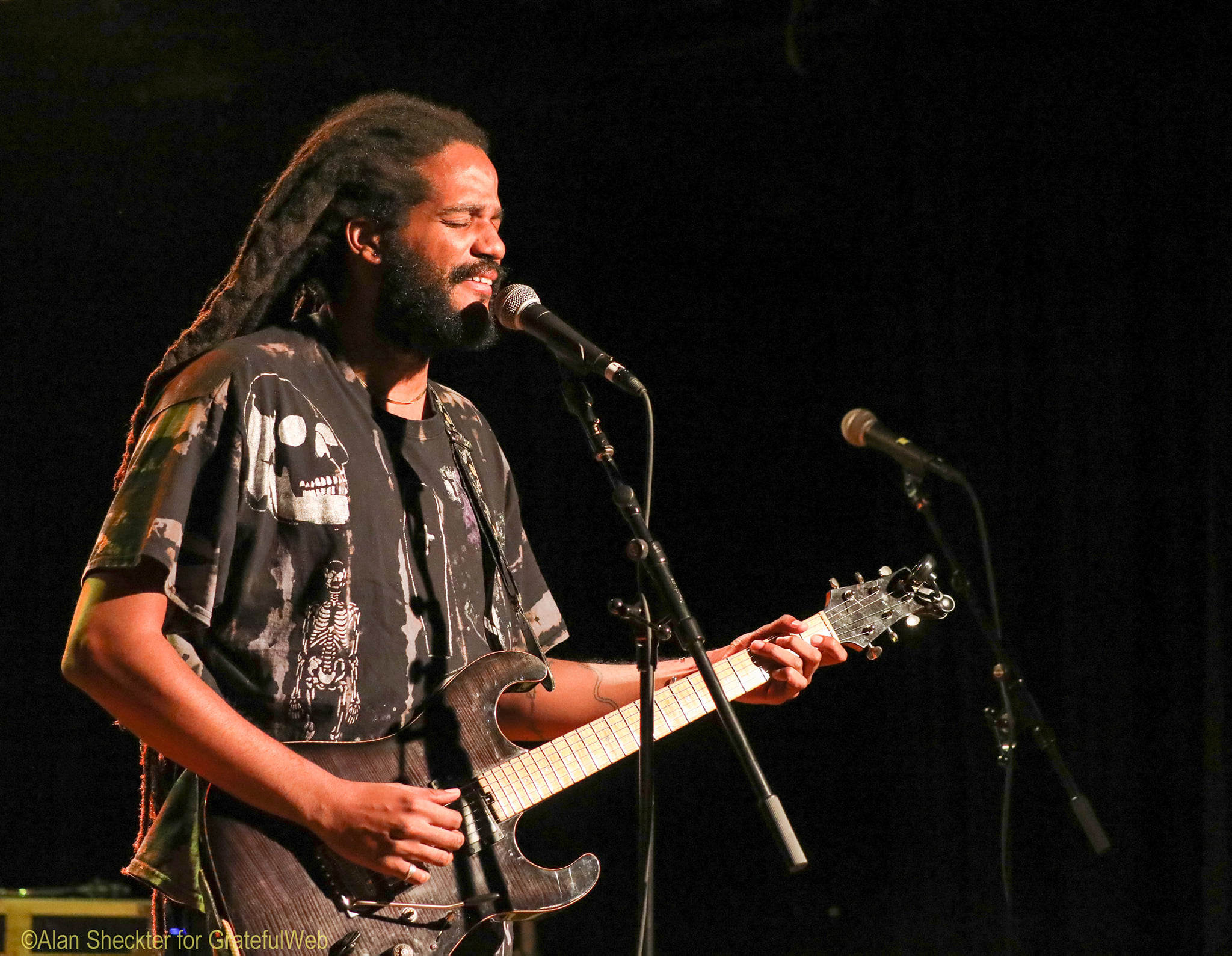 The jewel of a show was composed of several gleaming facets. Following a short movie that spotlighted clips of Haitian music-education youth, long-time MHI advocate Paul Beaubrun appeared onstage. With his charismatic smile, Beaubrun, son of Theodore "Lòlò" and Mimerose "Manzè" Beaubrun of Boukman Eksperyans, the first Haitian band to be Grammy nominated, delivered three passionate Caribbean-flavored songs. First, Beaubrun offered a new ballad, "Congo Man," about which he said in a recent WXPN-FM/NPR Music Live Session, "It's a song that I wrote about thinking about how us immigrants or Haitians how we influence music a lot." He followed it up with "Ezili," and the Bob Marley and The Wailers' timeless "No Woman, No Cry."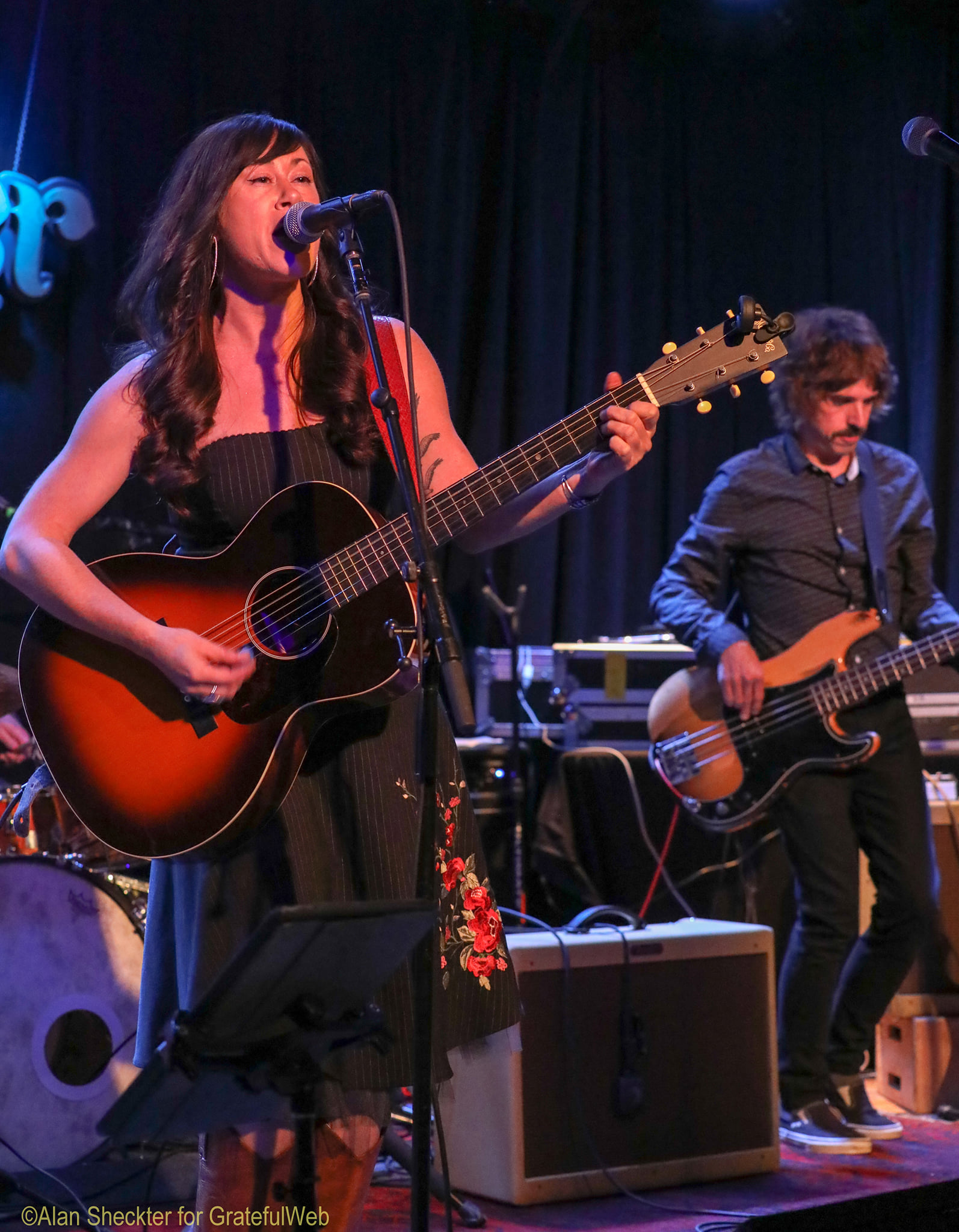 Next, Peck of Midnight North and other pursuits took center stage to lead Gillian Welch's 1996 ballad, "Tear My Still House Down." She was backed by David Nelson Band's Mookie Siegel on keys as well as Lebo, bassist Steve Adams, and drummer Ezra Lipp, the latter three representing three-quarters of ALO.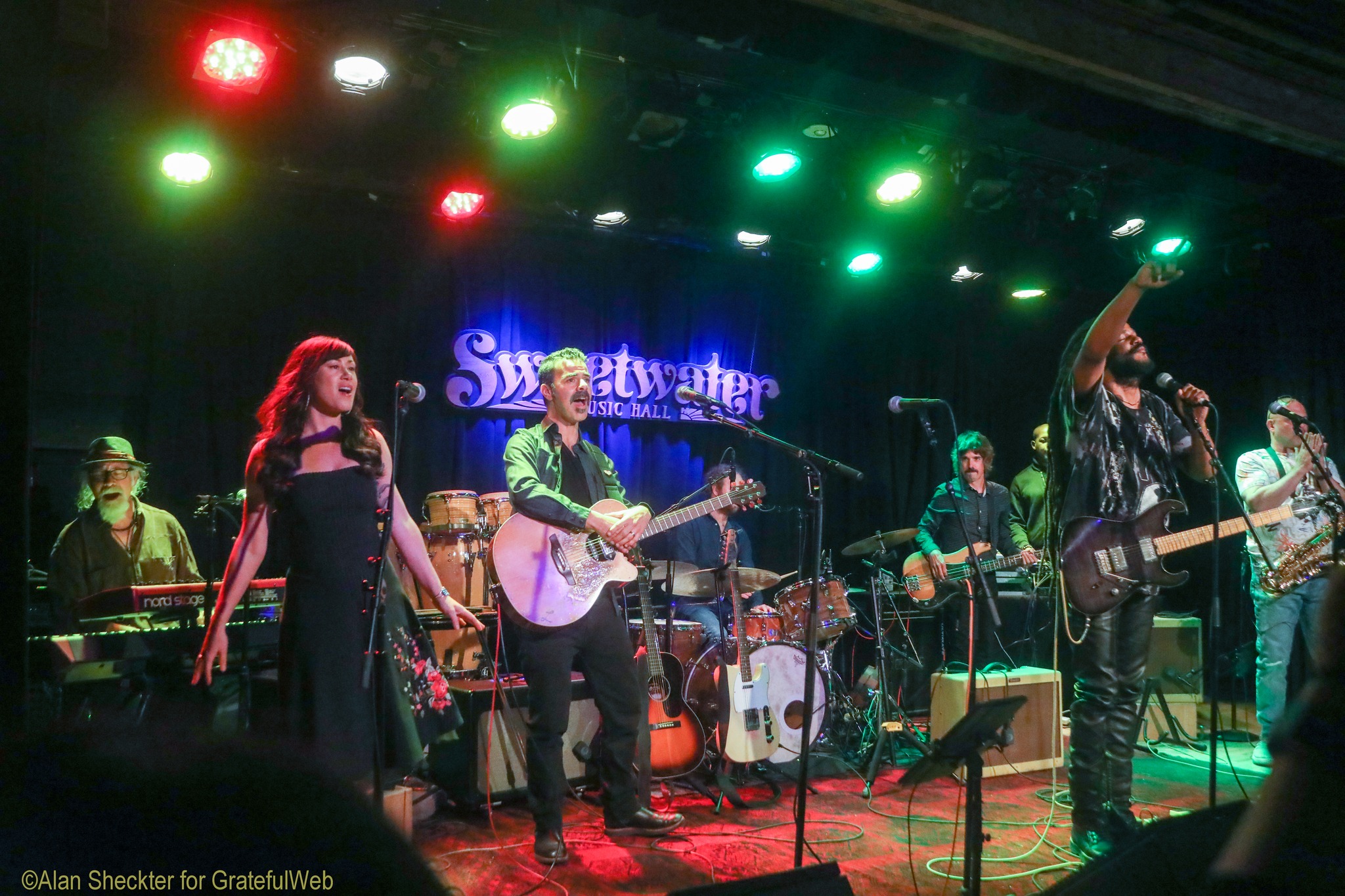 With the same bandmembers, plus Beaubrun, turntablist DJ Logic, and saxophonist Dave Ellis, Lebo led what turned into the most unusual version ever of his upbeat, midtempo ALO staple, "Try." And then, at 8:41 p.m., while the band was "right in the middle of the second jam section" of the song, Lebo recalled, it happened. Boom, the power went off in mid song. With only a few emergency lights providing relief from pure darkness, the band played on, unmiked and unplugged. Ellis, immediately recognizing that the keyboards, turntables, and bass no longer emitted sound, put the band on his shoulders with his sax, offering a very extended jazzy jam. When they finally ended the jam, realizing the lights 'n' power were not immediately returning, there was a collective time out where everyone, on- and off-stage pondered how it would all play out.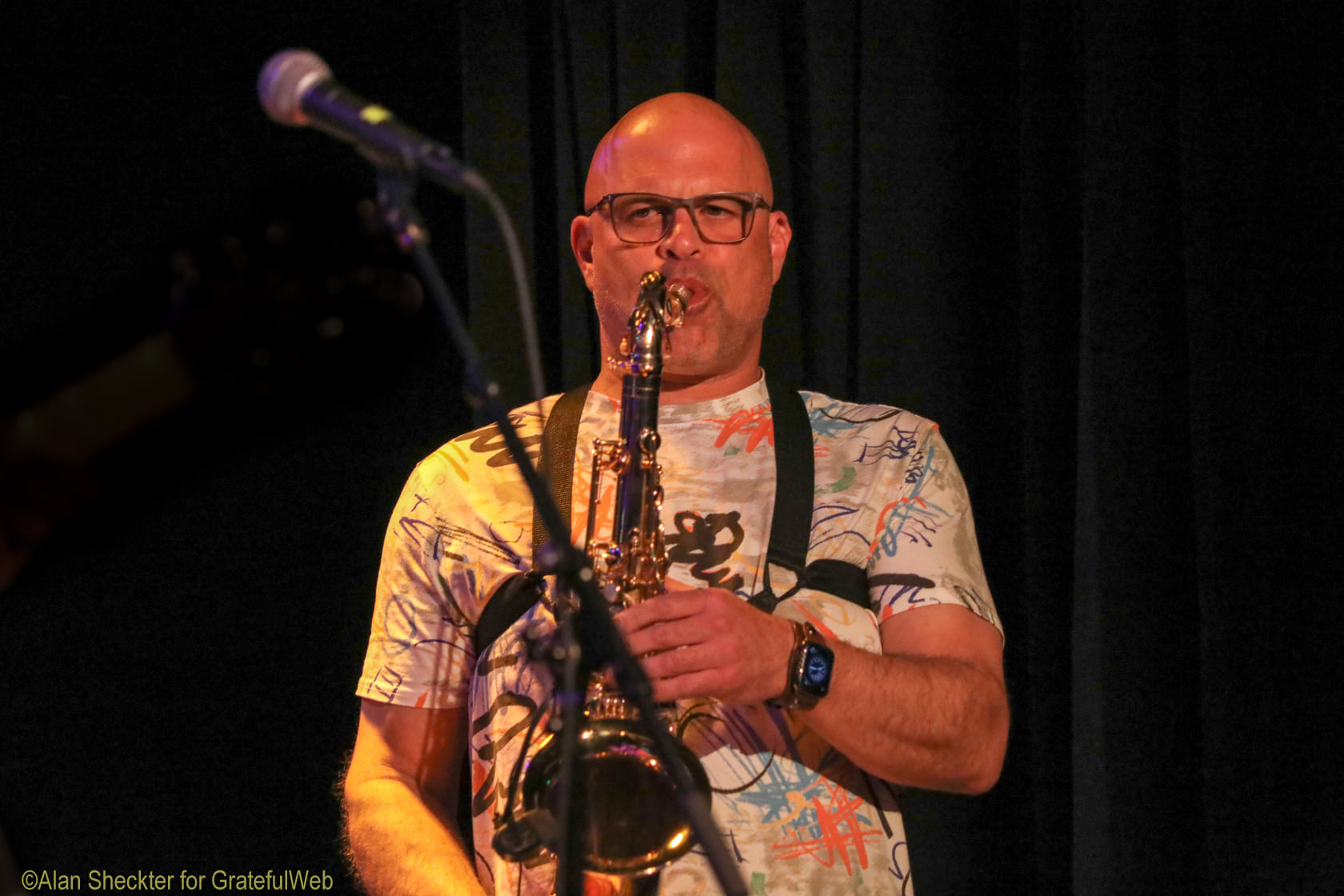 "It's not the Sweetwater that's out, it's all of Mill Valley," Lebo said, before declaring, "We have some acoustic guitars and we can play you some music." In addition, to ensure the stage players could be heard, he encouraged the crowd to follow what he called "The Sweetwater motto of 'Shut the fuck up!'" a phrase Weir famously interjected one night to scold the Sweetwater chatterers in the room who became too disruptive. Lebo also cautioned the audience that, if the emergency lights went out as well, we'd all have to shuffle out of the building as a safety precaution. So there we all were, in the dark, knowing that Nelson and Weir were due to perform – but would they, could they?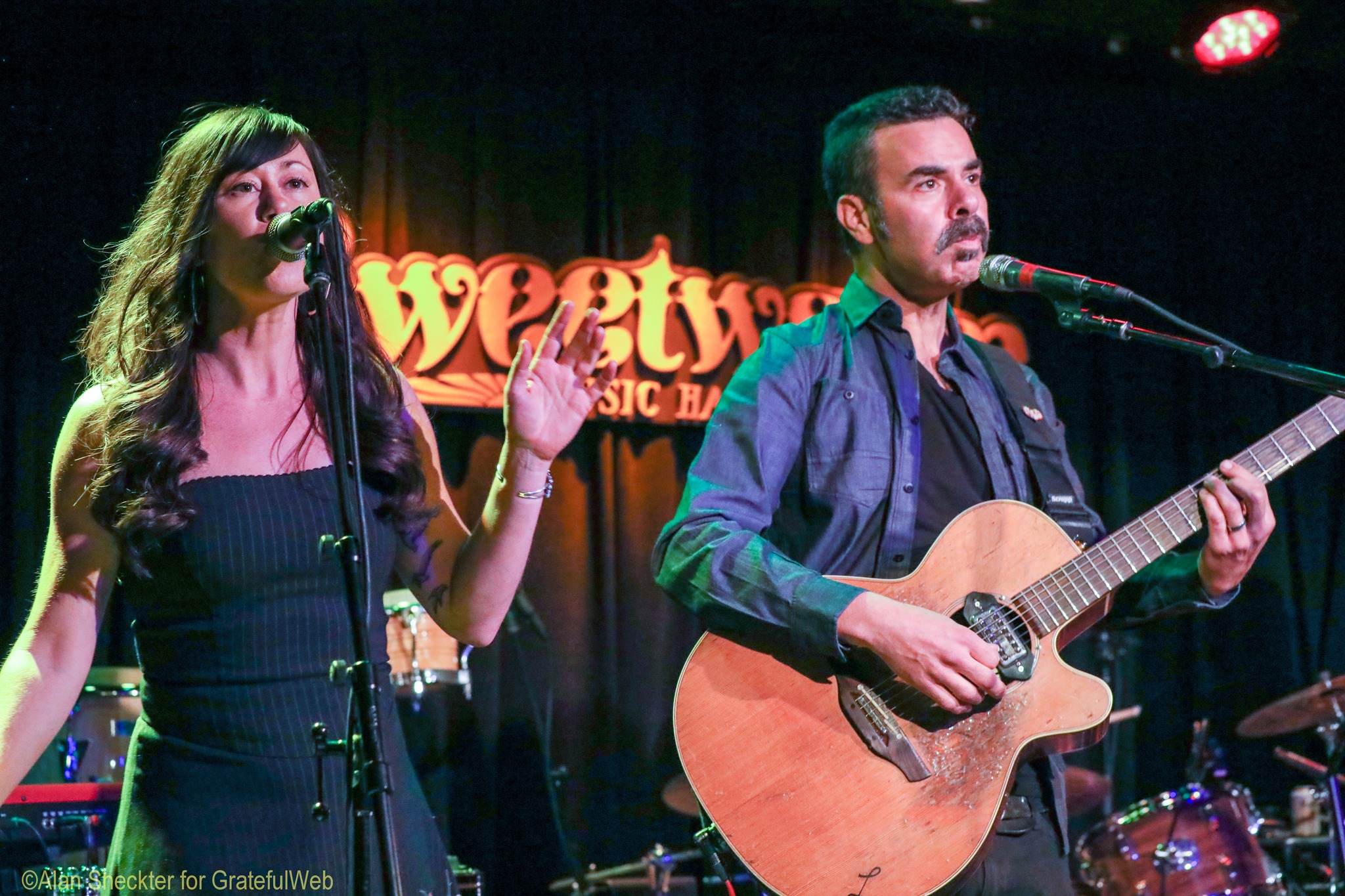 Moving forward with some timidity, and plenty of darkness, the show pressed on, with Lebo and Peck sharing lead vocals on the Steve Winwood/Blind Faith classic, "Can't Find My Way Home." When asked if they had planned to play that song, Lebo said, "That was the first time Elliott and I sang 'Can't Find My Way Home' together. Interestingly, we did plan on doing it, but the plan was to close the set with a big huge rockin' version of it. Fortunately it's just as great when it's played campfire style!"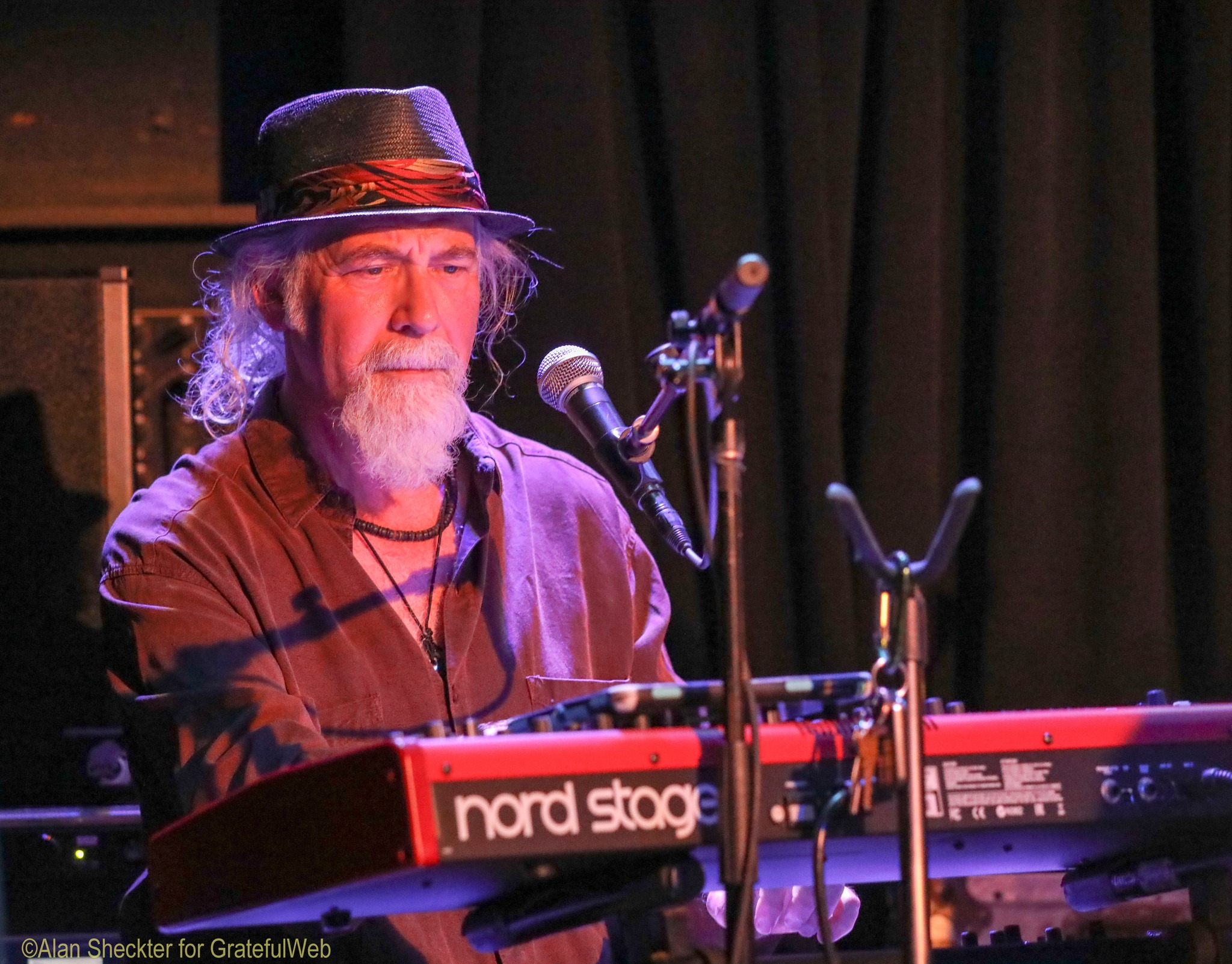 Lebo and Peck had support from Siegel (strumming a guitar, which none of us, including his wife who was on-hand, had ever seen), Ellis on sax, and Adams on acoustic bass. "Steve often has his acoustic bass with him backstage so we can go over tunes unplugged," Lebo said the next day. It's especially useful at these types of things where we are putting things together on the fly. Sure came in handy last night!"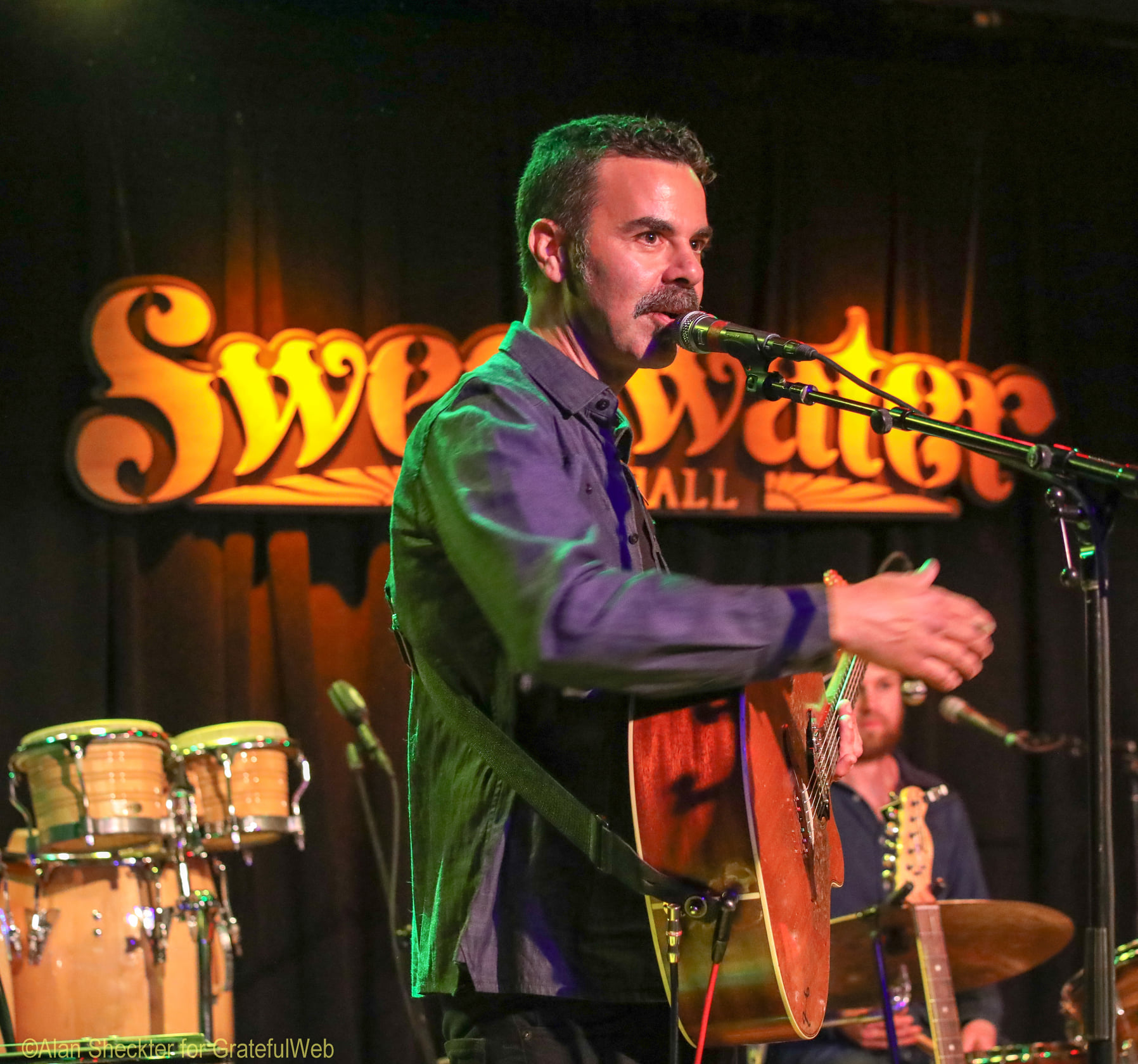 Next, Mill Valley resident and singer/songwriter Jamie Clark performed his original, "Mother Mary," backed by Grant Harrington of the Jamie Clark Band. Despite the absence of power, Clark's commanding voice and passionate delivery made for an notable performance.
"I love being included," Clark said after the show. "Sara is a joy to work with. Being connected to all these wonderful musicians was quite beautiful. Everyone was so kind and giving. Hope we'll be on the bill next year as well. MHI is such a great worthy cause."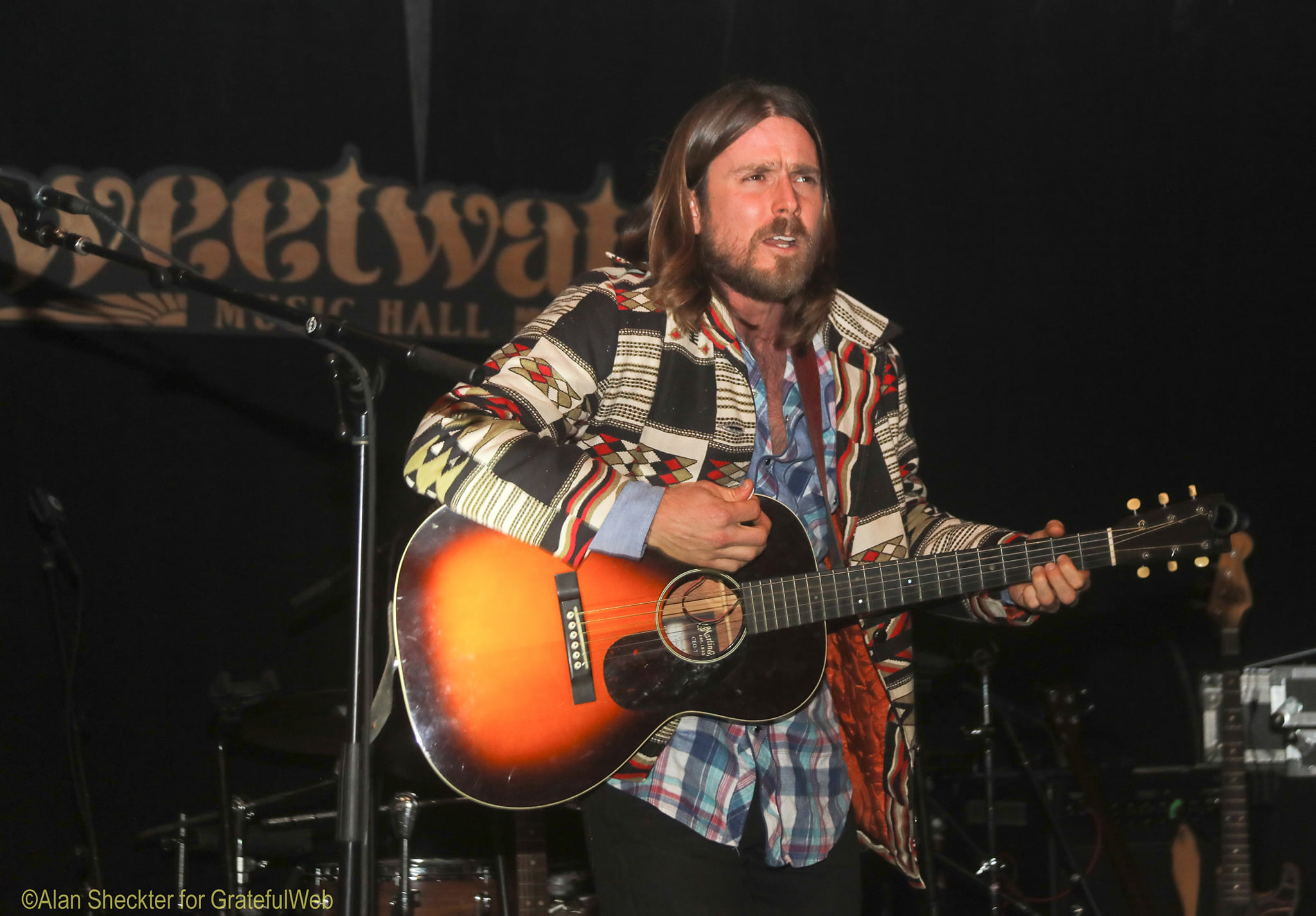 After a memorabilia auction that brought several thousand dollars of support for the nonprofit, not a small feat to carry out with no mikes and no lights, Nelson came out and gamely performed, mikeless. Nelson, who has been synonymous with MHI since its founding, backed solely by Nelson & Promise of the Real percussionist Tato Melgar, performed "Leave 'em Behind," a gentle ballad from "A Few Stars Apart," the new album by the band. He followed that up with "Set Me Down on a Cloud," and the popular, "Forget About Georgia," during which the lights came on to a resounding cheer. Checking to see that everything was in order, Nelson fittingly tossed out about 30 impromptu seconds of Hank Williams' "Praise the Lord (I Saw the Light)." Now back on solid footing, Nelson, with the proper electric twang in his guitar, offered the compelling "Find Yourself," before waving Weir onstage from the wings.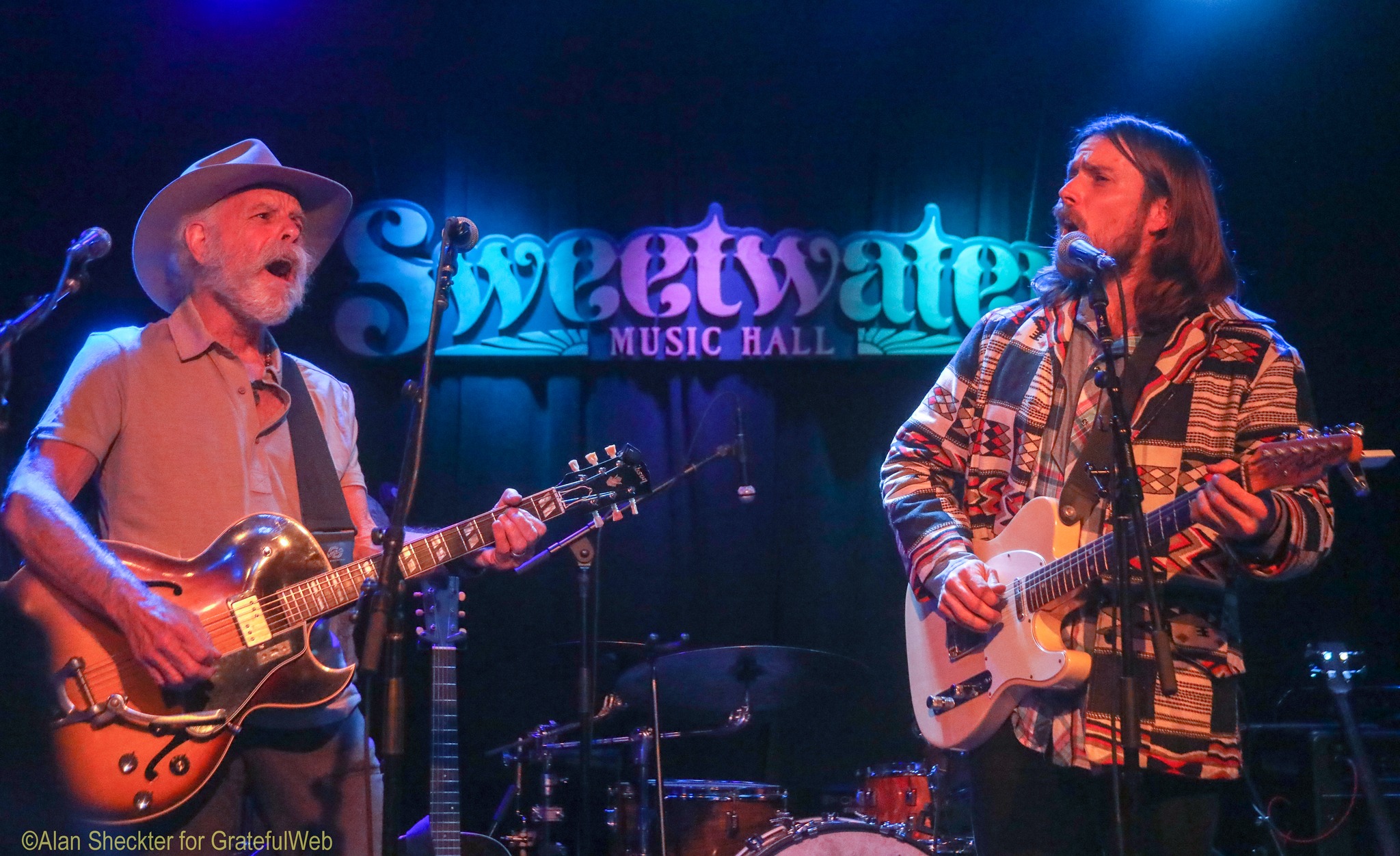 Weir and Nelson led ensemble performance of three treats: Bo Diddly's "Before You Accuse Me," an incredible rendition of Willie Nelson's "Blue Eyes Crying in the Rain," and "Loose Lucy," a song from the Grateful Dead catalog that Weir often incorporates at these type of special events.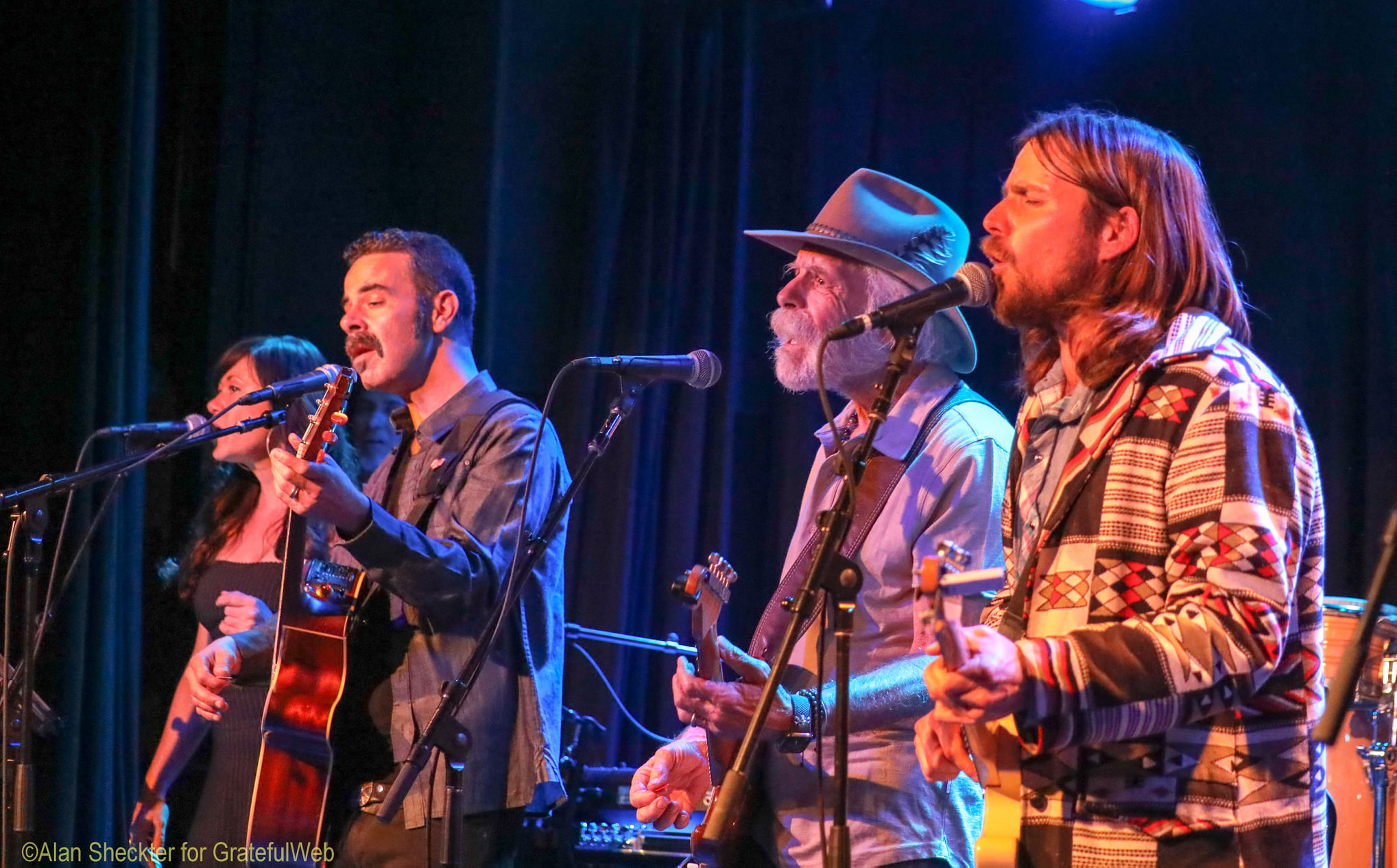 Nelson then welcomed the full collaborative of musicians back to the stage, as Weir sidled off. After a tune or two, Weir came back to closing pieces of music as described earlier. The finale was a perfect ending number, with musicians and the crowd singing along to the chorus, "I see my light come shining / From the west down to the east / Any day now, any day now / I shall be released."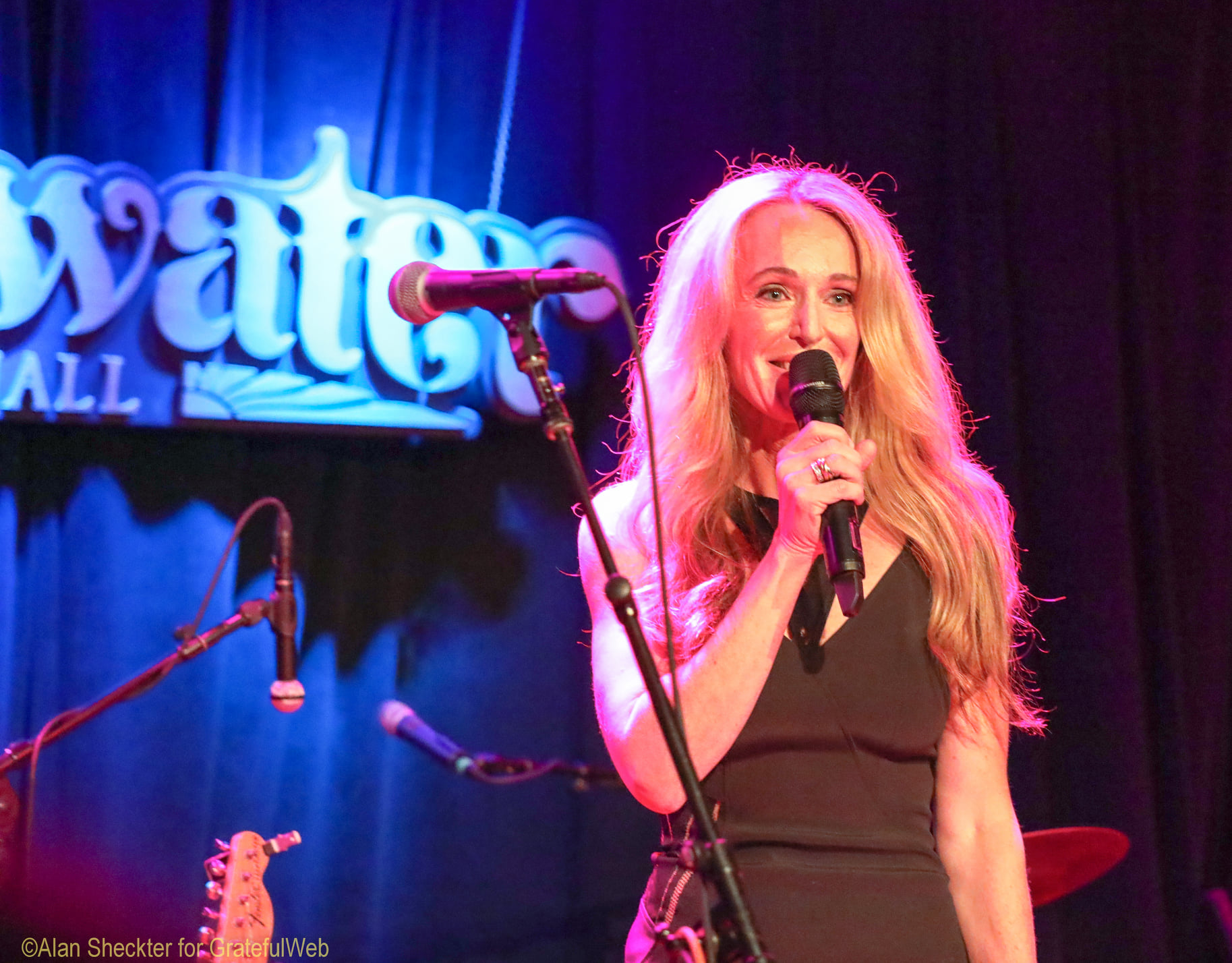 Organized by MHI founder and executive director Sara Wasserman, daughter of the late Rob Wasserman, the Grammy-winning bass player who worked alongside Weir as a duo and with RatDog, and who also had a lengthy list of prominent studio collaborations, the show benefitted specifically the Rob Wasserman Memorial Fund. Initiated in 2018 by MHI, the fund has these stated priorities: a) make music education accessible to more children, b) encourage girls to challenge gender norms by exploring instruments like the bass, and c) promote the bass as a vibrant part of MHI's program.