The Fifth annual Langerado Music Festival is pleased to announce additional artists to perform including My Morning Jacket, The New Pornographers, Cat Power, Cut Chemist and The Hold Steady.
Additional artists already announced include Widespread Panic, Trey Anastasio, moe., My Morning Jacket, O.A.R. (of a revolution.), Matisyahu, Michael Franti & Spearhead, Bela Fleck & The Flecktones, Medeski Martin & Wood, The Disco Biscuits, Sound Tribe Sector 9, The New Pornographers, Los Lobos, Taj Mahal, Stephen Malkmus & the Jicks, Cat Power and Dirty Delta Blues, North Mississippi Allstars, The Greyboy Allstars, Toots and the Maytals, Blackalicious, JJ Grey & MOFRO, Pepper, Explosions in the Sky, New Orleans Social Club, Soulive, Perpetual Groove, Sharon Jones and the Dap-Kings, Cut Chemist, The Hold Steady, Yerba Buena, Tea Leaf Green, New Monsoon, The Mutaytor, Band of Horses, Keiren Hebden (Four Tet) & Steve Reid, Paulo Nutini, Assembly of Dust, The Slip, Girl Talk, Toubab Krewe, Lotus, Apollo Sunchine, Si*Se, Rodrigo y Gabriela, Dubconscious, Jake Shimabukuro, Kid Beyond, and others to be announced.  Visit www.langerado.com for updates.
Only 15,000  tickets will be sold to the 2007 Langerado Music Festival. Tickets are on sale now at 1.800.594.TIXX(8499) and through online secure ticketing at www.langerado.com. Three-day passes for the festival are priced between $115 - $145 for advance tickets. VIP packages, which include upgraded amenities, are priced at $325. A limited amount of All-inclusive camping tickets, which include three-day passes as well as on-site camping, are priced at $195. Single-day tickets are available for $60 per day in advance.
The Langerado Music Festival is known for kicking off the country's festival season each March by attracting thousands of music lovers from all over the country to sunny South Florida. The event, happening at Markham Park on March 9, 10, and 11, 2007, is reputed for always gathering a diverse collection of today's hottest artists.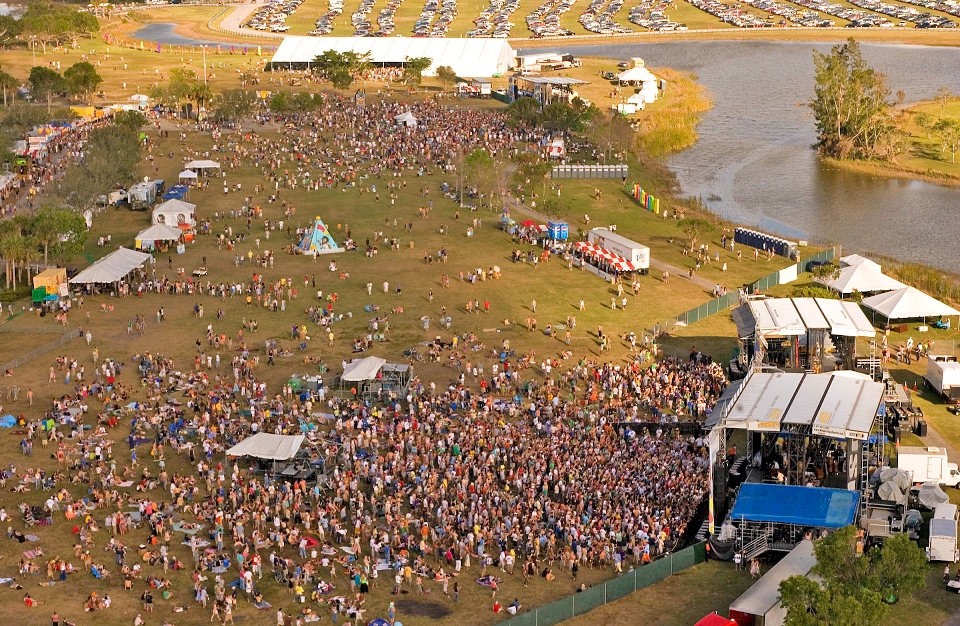 Voted "Best Music Festival" by South Florida's New Times and City Link magazines, the 5th Annual Langerado Music Festival will offer three full days of music. Gates will open at 11am with music lasting until 10pm each day. Located at Markham Park in Sunrise, Florida for the third year in a row, the festival boasts multiple stages, food and crafts vendors including an extensive selection of micro-brewed beers, an expanded kid's area, limited on-site camping and more.
In addition to the festival, Langerado will host a variety of late night shows at various theaters and clubs throughout Ft. Lauderdale. Tickets for late night shows are on sale now, and are open to Langerado Festival ticket buyers on a first come, first served basis.  Featured shows include:
Thursday, March 8th @ Revolution - Sound Tribe Sector 9 - $20
Thursday, March 8th @ Culture Room - New Monsoon / Tea Leaf Green - $15
Friday, March 9th @ Revolution - The Disco Biscuits - $20
Friday, March 9th @ Culture Room - MOFRO w/ TBA - $20
Saturday, March 10th @ Revolution - Michael Franti & Spearhead - TBD
Saturday, March 10th @ Culture Room - North Mississippi Allstars w/ TBA - $20
Sunday, March 11th @ Culture Room - Perpetual Groove - $17
Festival details are as follows: 
Friday March 9th, Saturday March 10th, and Sunday March 11th 2007
Markham Park
16001 West State Road 84
Sunrise, FL 33326
For more information contact 954.424.8728 or visit www.langerado.com