Last year My Morning Jacket played a single night at Red Rocks Amphitheater, but as they are becoming more and more of a household name, one night wasn't enough for this year. The Louisville, Kentucky boys came in strong for the opening night on Friday with a 29-song set. It's been over a year since the release of their sixth album, Circuital, and as of lately they have shed the "Victory Dance"/Title track opener in favor of a more random choice of opening songs.
As a part of their Spontaneous Curation Series, MMJ announced a two-night run at the legendary venue, in which fans were encouraged to help choose the evenings' setlists via Twitter. Their entire catalog, including rarities would be game, and no song would be repeated during the two-night run. The only off-limits requests would be cover songs. MMJ pulled from all realms of their catalog for an evening of music in Colorado's natural amphitheater that was nothing short of magical.
"What a beautiful wind," front-man Jim James said to the crowd, "I feel like we are all flying." Indeed, everyone was flying. From the opening "Rollin' Back" right down to the final encore song, "Gideon," the show was full-throttle in every regard. The wind was just a nice plus.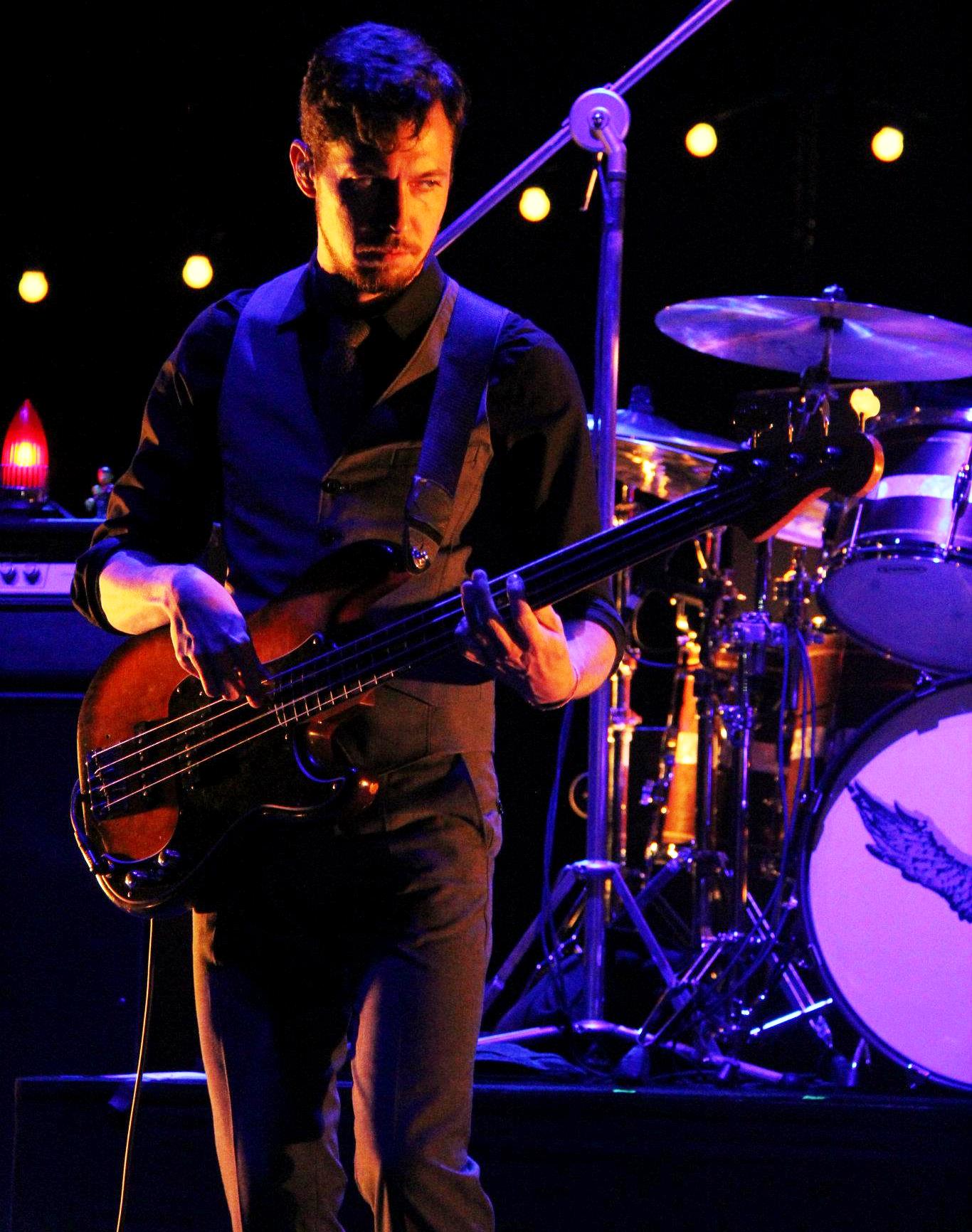 Only five songs from Circuital made the cut on Friday. "Outta My System"(killer pedal steel by Carl Broemel), "Holdin' on to Black Metal" and "First Light" came, in that order, early in the evening. There seemed to be a technical difficulty (maybe JJ's monitor) right before "First Light" that resulted in a freestyle drum/synthesizer jam until remedied. Ben Bridwell from opening act Band of Horses came back out on stage to help with the vocals on "Wonderful," and "Victory Dance" showed up in the encore.
The set list was perfectly all over the place in general. Earlier songs "War Begun," "Heartbreakin' Man," "The Dark" and "Butch Cassidy," shared the card with  "Off the Record," "Anytime" and the title track from Evil Urges. No matter where the evening went, it went off.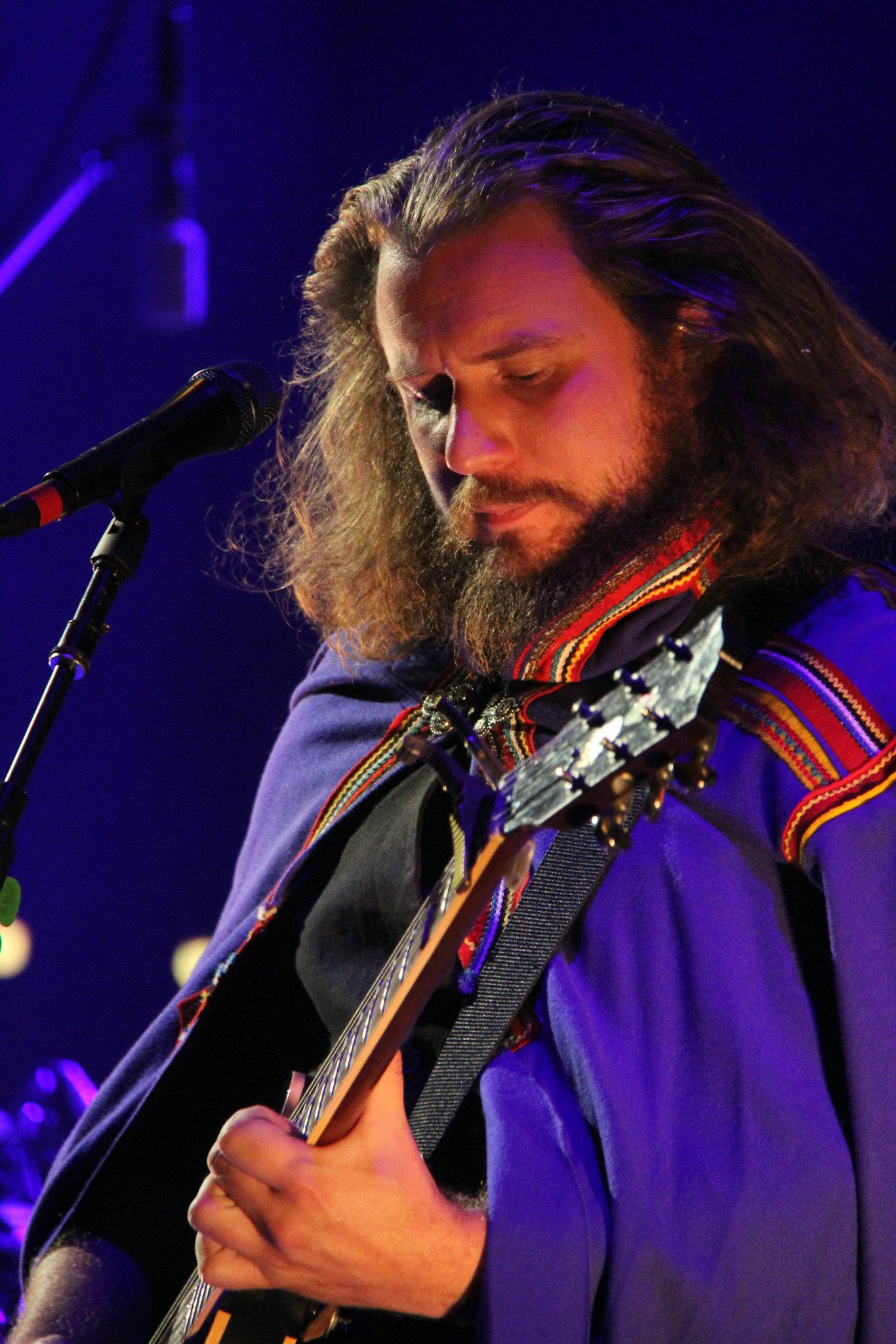 James was in his usual element of zen energy exchange with the audience, dancing at the edge of the stage with his cape during "Wordless Chorus," and swinging his mic around by the chord, this man loves his job.
"Dondante" was particularly worth mentioning, James' solo tore ass and was answered with equal authority by Broemel, it boiled over significantly, then MMJ collectively put it to death. It was blow-your-doors off type shit, and pretty much the theme of the night.
Just around the half-way point of the main set James picked up his acoustic for a beautiful "Librarian" and then eased into the first and arguably best cover of the evening, "Rocket Man," by Elton John. MMJ does this classic song a peculiar justice. James kills it on vocals and the pedal steel guitar work seals the deal. Everyone knew the words and everybody was singing and swaying along, complimented by the breeze. "Tyrone" by Erykah Badu came a few tunes later, and INXS's "Never Tear Us Apart" a few after that. During the encore "Cobra" morphed into "Rock the Casbah" by The Clash, and the crowd went ape-shit once again.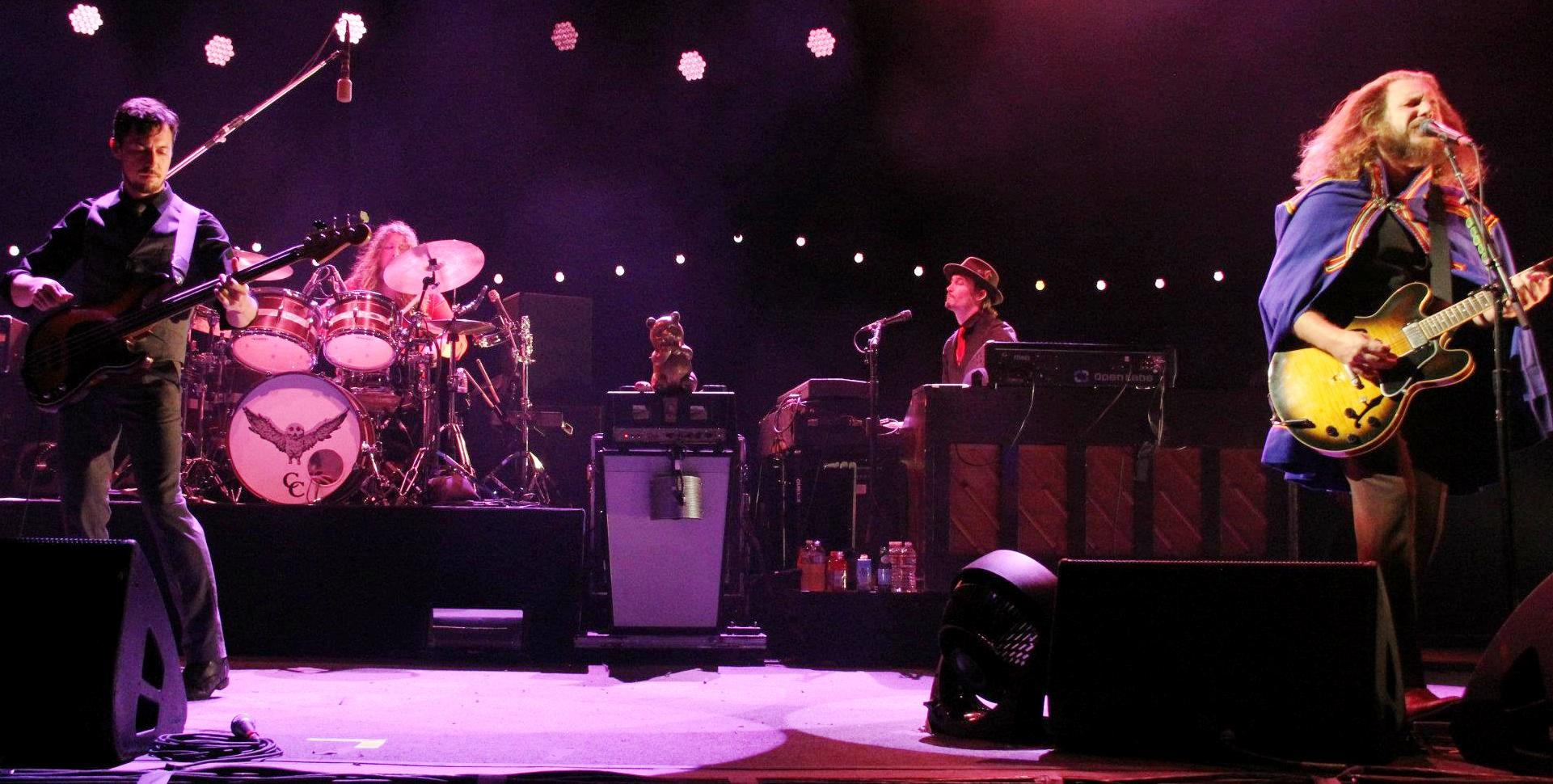 I said it before and I'll say it again- these guys are one of the best shows on the road these days- in terms of energy, in terms of quality of performance, in terms of broadness of catalog of material (which seems even more so with the start of the Spontaneous Curation tour). In short, they are really something. Pack your family up in the truckster and head on down to your local venue for an evening you'll reminisce about till you're old and grey.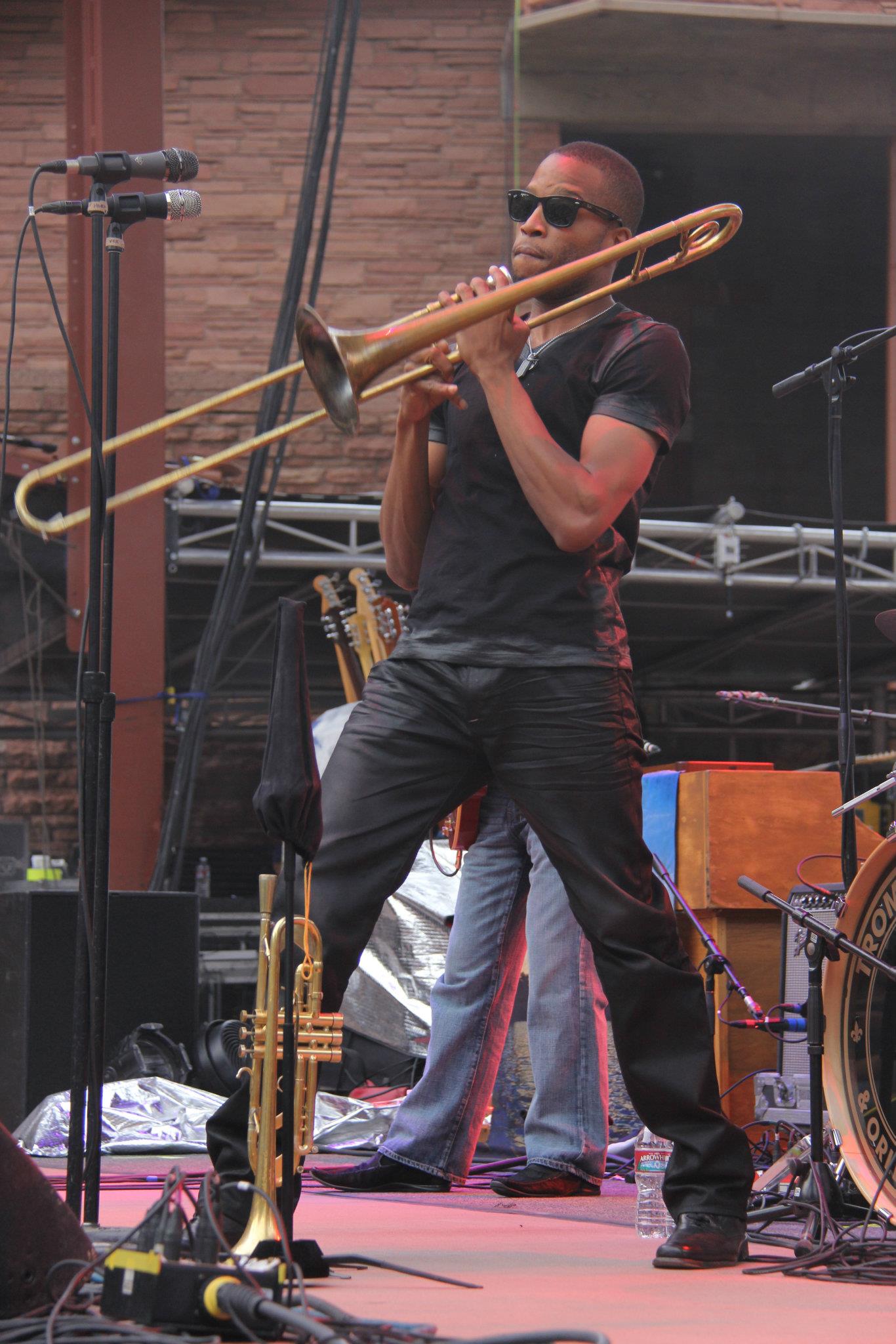 Props to Trombone Shorty and Band of Horses for kicking some major ass and being the perfect compliments to the perfect evening.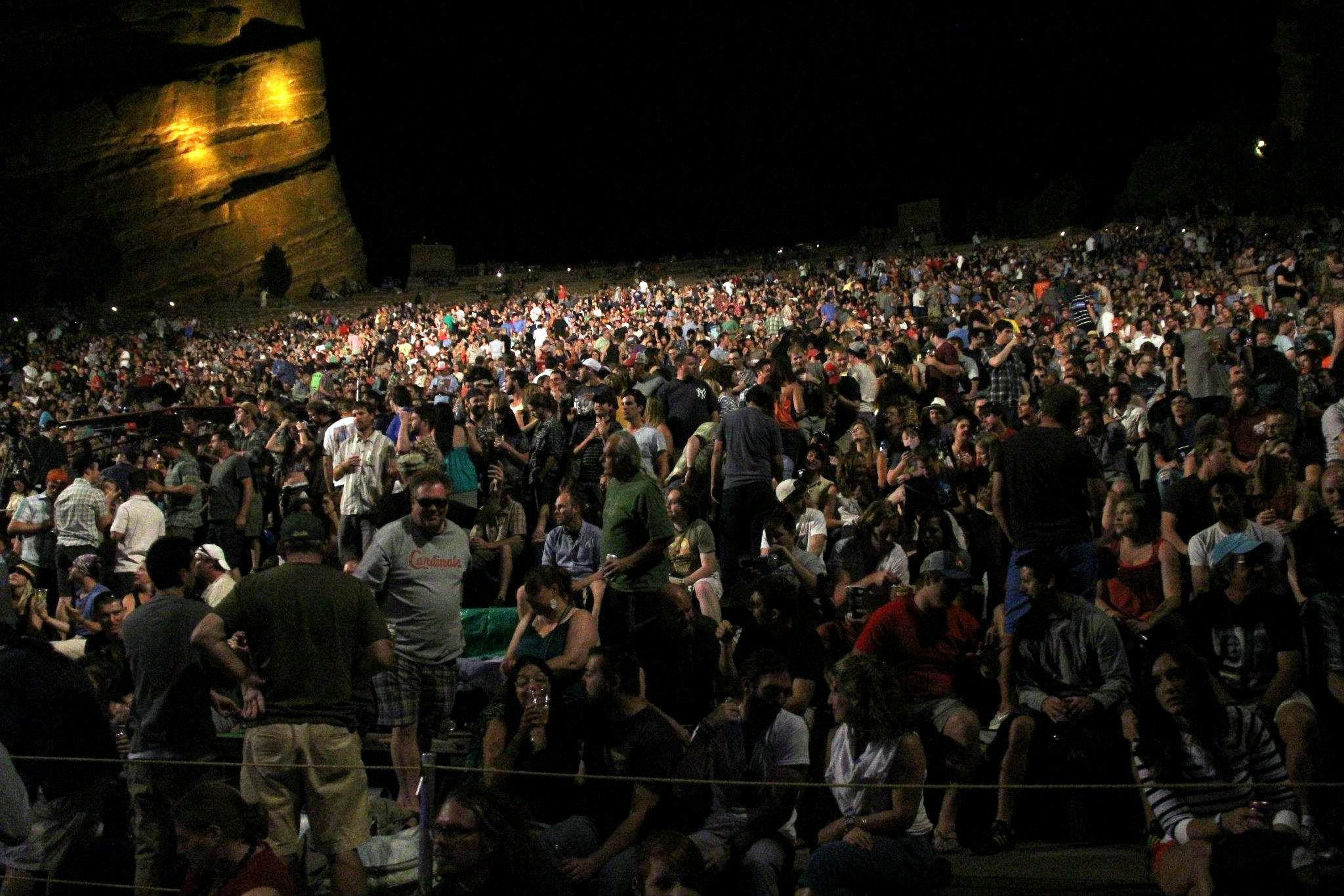 Setlist: Rollin' Back, Way He Sings, Heartbreakin' Man, The Dark, Lowdown, Outta My System, Black Metal, First Light, War Begun, I Will Sing You Songs, What A Wonderful Man, Librarian, Rocket Man, Tonight I Want to Celebrate, Wordless Chorus, Evil Urges, Tyrone, Master Plan, Wonderful, Easy Morning Rebel, Twilight, Never Tear Us Apart, Anytime, E- Butch Cassidy, Victory Dance, Off the Record, Cobra, Rock the Casbah, Gideon