Coming off of its very successful November 25th 2008 Gala Fundraiser which raised over $200,000, the National Jazz Museum in Harlem spends December explores the variegated personalities and styles of jazz music through discussions with trombonist and experimental composer George Lewis, drummer Andrew Cyrille and pianist Larry Willis.

Two special events leaven our free public programming this month. How Paris influenced the development of jazz is the topic of the first, whereas "Jews and Jazz" will delve into the intersection of Harlem, ethnicity, race, culture, business and the way jazz has served as a magnet for members of the Jewish community. A live performance promises to demonstrate musically the insights related in the discussion between musicians Yale Strom and Loren Schoenberg.

As a museum dedicated to codifying the grand legacy of the living art form of jazz, we believe it necessary to highlight the contributions of unsung contributors to the idiom. Our classes will delve into the musical legacies of three pianists curious listeners will be pleased to discover more about: Herbie Nichols, Andrew Hill, and the French virtuoso Martial Solal.

The National Jazz Museum staff, board, and volunteers invite you to attend these free sessions, and to share the wealth and glory of this music to those closest to you in this holiday season.
Tuesday, December 2, 2008
Jazz for Curious Listeners
Deserving Wider Recognition: Herbie Nichols
7:00 – 8:30pm
Instructor: Frank Kimbrough
Location: NJMIH Visitors Center
104 E. 126th Street, Suite 2C
FREE | Reservations: 212-348-8300 or register online
Herbie Nichols is a perennially neglected jazz pianist and composer. He recorded less than half of his 170 compositions on three classic trio albums for Blue Note and one for Bethlehem before dying of leukemia at the age of 43 in 1963. He is often compared to Thelonious Monk, and his piano playing and compositions certainly do have some of the harmonic angularity people associate with Monk. But he had a very distinctive sound of his own, more melancholy and, for lack of a better word, poetic than Monk in many ways. In fact, Nichols was something of a poet, as the titles to his tunes suggest. And he was fully Monk's equal in the quality and individuality of his tunes. He is held in high critical esteem within jazz, although his tunes are still not widely recorded. Outside of jazz circles, the only tune of his anyone is likely to know is "The Lady Sings the Blues," which Billie Holiday set lyrics to and adopted for the title of her autobiography.
Nichols was born in New York in 1919 and died there forty-four years later. In the course of his brief life he was for a time an associate of Monk's, though to consequently call his music Monk-like is to do it a grave disservice. He played with, amongst others, Milt Larkin and Rex Stewart out of economic necessity. His own harmonically extraordinary music was no small distance removed from theirs. This is not to imply however that his music amounted merely to an academic exercise. As it was to be with Andrew Hill some years later, Blue Note records afforded Nichols an unprecedented opportunity to record his own music, and he made full use of it, as the three CD set of "The Complete Blue Note Recordings" shows. The music found here comes exclusively from his pen and it was recorded in a bout of concentrated recording activity between May 6, 1955, and April 19, 1956. It was all performed in the trio setting, and throughout Nichols plays with a variety of virtuosity that couldn't be included in any jazz curriculum. As a player he has capable not only of dark lyricism but also of writing melodies so harmonically adventurous that they can make the listener laugh out loud over their audacity.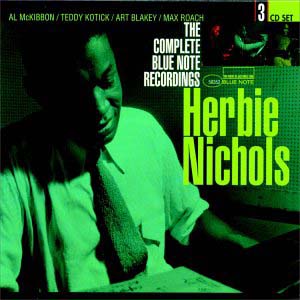 Furthermore, his music was in a rhythmic league of its own, and Nichols was indeed fortunate in the drummers he worked with in his brief recording career these Blue Note sides find him in the company of both Art Blakey and Max Roach.
In his lifetime Nichols only put out four records under his own name, three for Blue Note and one for the even smaller Bethlehem label, this time in the company of Dannie Richmond, Charles Mingus's drummer of choice. This date offers listeners evidence of his way with a standard song or two.
The music of Herbie Nichols is undoubtedly an acquired taste. Whilst he plowed an individual furrow he did so with clarity of purpose and vision. The irony of it is that if he were alive today he would probably have to work outside of music in order to make a living. The passing of time has moved several steps away from the recording and marketing of music as idiosyncratic as his. As such, his life was and is a stark example of the gulf between art and commerce.
Our session will be led by Frank Kimbrough, a leader jazz composer who helped create the Herbie Nichols Project. Frank Kimbrough is a New York City based jazz pianist, educator, founding member and composer-in-residence of the Jazz Composers Collective (est. 1992). He has recorded as a leader for OmniTone, Palmetto, Soul Note, Igmod, and Mapleshade. His most recent duo project with vibist Joe Locke is Verazzano Moon (OmniTone), recorded live in concert, which follows the duos previous OmniTone recordings, The Willow and Saturn's Child, and the Frank Kimbrough Trio (with Ben Allison and Jeff Ballard) recently made its OmniTone debut on the brilliant, live recording Quickening.
As a recipient of funding from Meet the Composer, Kimbrough's own compositions have been the focus of concerts presented by the Jazz Composers Collective, a musician-run, non-profit organization dedicated to presenting original music. These concerts have featured several groups led by Kimbrough, most notably his trio with bassist Ben Allison and drummer Jeff Ballard; and his Noumena group with guitarist Ben Monder, saxophonist Scott Robinson, and drummer Tony Moreno. He is also active in the realization of music composed by other members or guest composers of the Collective, including Ted Nash, Ben Allison, Ron Horton, Michael Blake, Eddie Gale, Joe Locke, Jon Gordon, and the Collective Big Band.
An authority on the music of the late pianist/composer Herbie Nichols, he was awarded a Jazz Performance Fellowship by the National Endowment for the Arts in 1995 to fund two concerts in New York City featuring 24 of Nichols' compositions as played by a dozen musicians in 16 different ensemble configurations. The Jazz Composers Collective's Herbie Nichols Project, with Kimbrough and Ben Allison as co-leaders, has toured the U.S., Portugal, Wales, The Netherlands, Belgium, Denmark, Sweden, and England, and has documented its work with one CD for Palmetto (Strange City) and two CDs for Soul Note Records (Love Is Proximity), Dr Cyclops Dream. Kimbrough has also written about Nichols' life and work for the journal O Papel do Jazz (Portugal), the New Grove Dictionary of Jazz, and liner notes for The Complete Blue Note Recordings of Herbie Nichols.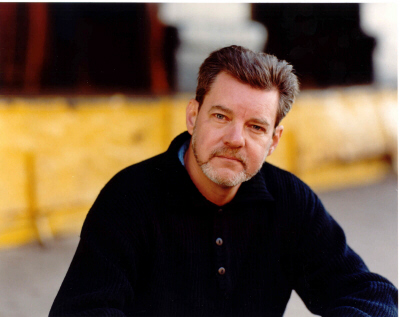 Since 1993, Kimbrough has toured with the Maria Schneider Jazz Orchestra in the U.S., China, Portugal, Germany, Austria, Spain, The Netherlands, Italy, France, and Finland, as well as participating in her five-year (1993-98) residency on Monday nights at Visiones in Greenwich Village. He also appears on her Grammy-nominated CD, Coming About, and contributed to Schneider's collaborations with the Pilobolus Dance Company in 1998 at the American Dance Festival, and at the Kennedy Center in Washington, D.C.
Since 1996, Kimbrough has served on the faculty of New York University's Department of Performing Arts Professions, teaching jazz piano, improvisation, and leading student ensembles. He has conducted workshops at the Paris Conservatory (with Maria Schneider), Oxford University (with the Herbie Nichols Project), The New School, Berklee College of Music, Oberlin College Conservatory of Music, Indiana State University, the University of Iowa, the University of North Florida, and the University of North Carolina at Chapel Hill. He also served on the faculty of Cannon Music Camp at Appalachian State University from 1989-1996.

Thursday, December 4, 2008
Special Event
Paris and the Development of American Jazz: How the French Influenced American Jazz
6:30pm
Location: Museum of the City of New York
(1220 Fifth Avenue at 103rd St. | get directions
$9 General admission, $5 Museum members, seniors, and students | Reservations: 212-534-1672 x3395
During the years between the world wars, a small but dynamic community of African American jazz musicians left the United States and settled in Paris, creating a vibrant expatriate musical scene and introducing jazz to the French. While the Harlem Renaissance was taking off across the Atlantic, entertainers such as Sidney Bechet, Ada "Bricktop" Smith, Django Reinhardt, and Josephine Baker were performing in Montmartre, the epicenter of the Parisian jazz scene.
Charles Hobson, filmmaker and contributor to Channel 13's Great Performances, will show excerpts from his forthcoming film Harlem in Montmartre based upon William A. Stack's bookHarlem In Montmarte: A Paris Jazz Story Between the Great Wars (University of California press, 2001) to be followed by a discussion between the filmmaker and jazz historian and author Jason Weiss.
Click for more information or to purchase tickets.
Monday, December 8, 2008
Jazz for Curious Readers
George Lewis, Trombonist and Director of Columbia University's Center for Jazz Studies, in discussion with Jonathan Scheuer
7:00 – 8:30pm
Location: NJMIH Visitors Center
(104 E. 126th Street, Suite 2C)
FREE | Reservations: 212-348-8300 or register online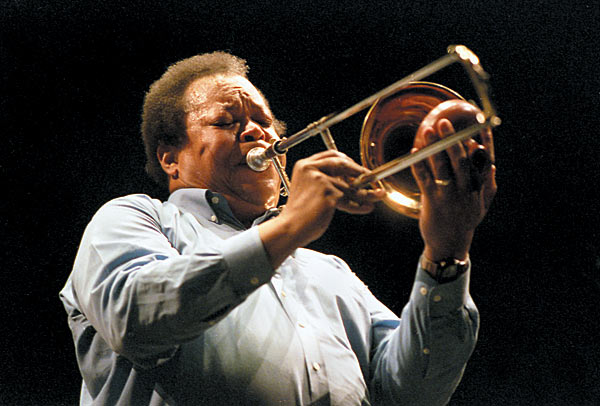 The recipient of a MacArthur Fellowship in 2002, an Alpert Award in the Arts in 1999, and fellowships from the National Endowment for the Arts, George Lewis studied composition with Muhal Richard Abrams at the AACM School of Music, and trombone with Dean Hey. A member of the Association for the Advancement of Creative Musicians (AACM) since 1971, Lewis's work as composer, improvisor, performer and interpreter explores electronic and computer music, computer-based multimedia installations, text-sound works, and notated and improvisative forms, and is documented on more than 120 recordings. His published articles on music, experimental video, visual art, and cultural studies have appeared in numerous scholarly journals and edited volumes.
Professor Lewis came to Columbia in 2004, having previously taught at the University of California, San Diego, Mills College, the School of the Art Institute of Chicago, and Simon Fraser University's Contemporary Arts Summer Institute. He has served as music curator for the Kitchen in New York, and has collaborated in the "Interarts Inquiry" and "Integrative Studies Roundtable" at the Center for Black Music Research (Chicago).His oral history is archived in Yale University's collection of "Major Figures in American Music."
Lewis has worked closely with film/video artists Stan Douglas and Don Ritter, as well as with contemporary musicians such as Anthony Braxton, Anthony Davis, Bertram Turetzky, Count Basie, David Behrman, David Murray, Derek Bailey, Douglas Ewart, Evan Parker, Fred Anderson, Frederic Rzewski, Gil Evans, Han Bennink, Irene Schweizer, J.D. Parran, James Newton, Joel Ryan, Joelle Leandre, John Zorn, Leroy Jenkins, Michel Portal, Misha Mengelberg, Miya Masaoka, Muhal Richard Abrams, Richard Teitelbaum, Roscoe Mitchell, Sam Rivers, Steve Lacy and Wadada Leo Smith.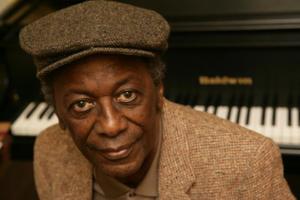 Tuesday, December 9, 2008
Jazz for Curious Listeners
Deserving Wider Recognition: Andrew Hill
7:00 – 8:30pm
Location: NJMIH Visitors Center
(104 E. 126th Street, Suite 2C)
FREE | Reservations: 212-348-8300 or register online
Recognized by Blue Note Records' founder Alfred Lyon as his "last, great protégé," pianist Andrew Hill spent 40 years composing, performing, recording, and mentoring young musicians. Born in Chicago in 1931, Andrew Hill began teaching himself to play piano at age 10, and was later introduced to German composer and music theorist-in-exile Paul Hindemith. He started performing in 1952 with touring jazz musicians, including Charlie Parker, Dinah Washington, Coleman Hawkins, and Miles Davis.
He moved to New York in 1961 and shortly thereafter was contracted by Alfred Lyons at Blue Note Records as a leader and a sideman, producing his early classics for the label, such as Point of Departure and Black Fire. Hill's Blue Note sessions with acclaimed musicians such as Eric Dolphy, Kenny Dorham, John Gilmore, Roy Haynes, Joe Henderson, and Elvin Jones cemented his reputation as a musician and composer of some renown.
Hill served as composer-in-residence at Colgate University in Hamilton, New York from 1970-72. In California, he performed in concert and taught classes at public schools and social service institutions before becoming an associate professor of music at Portland State University, where he established the successful Summer Jazz Intensive. He also performed and taught at Harvard and Wesleyan universities, among others.
He returned to New York City in the 1990s, reestablishing himself as a pianist, ensemble leader, and composer. In 2000, Hill released "Dusk," a song cycle loosely based on Jean Toomer's 1923 book Cane, with yet another phenomenal band. The album brought him to the attention of and garnered him acclaim from a larger jazz audience, claiming a place on best-album-of-the-year lists with Fortune Magazine, San Diego Union Tribune, Philadelphia Inquirer, JazzTimes, and Down Beat.
The new attention led to reissues of his classic Blue Note recordings of the 1960s and new issues of some previously unreleased recordings from that time period. One of the most interesting was Passing Ships, a previously unknown nonet recording that prefaced his big band recording in 2002, A Beautiful Day, by more than 30 years. In 2003, he received the prestigious Danish award, the JAZZPAR Prize. And just this year, Joyous Shout Records released a 1993 duet collaboration between Hill and drummer Chico Hamilton. Liner notes writer Gene Santoro: "How they prod and jab and lure each other, is a marvel to hear."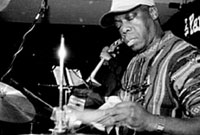 Thursday, December 11, 2008
Harlem Speaks
Andrew Cyrille, Drummer/educator
6:30 – 8:30pm
Location: NJMIH Visitors Center
(104 E. 126th Street, Suite 2C)
FREE | Reservations: 212-348-8300
Andrew Cyrille was born in Brooklyn, NY. As well as studying privately, he attended the Juilliard and Hartnett schools of music. He has performed with jazz artists ranging from Coleman Hawkins, Illinois Jacquet and Mary Lou Williams to Kenny Dorham, Muhal Richard Abrams, Horace Tapscott, John Carter, Mal Waldron and David Murray. In 1964 he formed and association with pianist Cecil Taylor that would last for 11 years. He played drums for many notable dancer-choreogrphers from the mid to late 1960's.
He was artist-residence and teacher at Antioch College in Yellow Springs, Ohio from 1971 to 1973. Cyrille has also taught at the Graham Windham Home for Children in New York. He is currently a faculty member at the New School University (formally The New School for Social Research) in New York City. His sterling work has earned him a number of grants and awards from the National Endowment for the Arts and Meet the Composer, including a commission to create a new work for the Cleo Parker Robinson Dance Company in 1990. In 1999, he received a Guggenheim Fellowship for composition.
Starting in 1969, Cyrille began to organize the first of several percussion groups, including Dialogue of the Drums, Pieces of Time, and Weights and Measures. Some of the distinguished artists who played in these groups were Kenny Clark, Milford Graves, Famoudou Don Moye, Michael Carvin and Obo Addy. Starting in 1988 through the present time, he has toured and performed here and abroad with the renowned Russian percussionist, Vladimir Tarasov.
In 1975, Cyrille formed a band called Maono (feelings) featuring various instrumental voices determined by his compositions. He is a member of Trio 3 featuring alto saxophonist, Oliver Lake and bassist, Reggie Workman. Also, from time to time, he leads another group called Haitian Fascination, playing music inspired by the musical tradition from Haiti. Within the past several years, he has been collaborating and working with musicians such as saxophonist Archie Shepp, trombonist Roswell Rudd, trumpeter Dave Douglas, bassists Henry Grimes and William Parker, pianists Dave Burrell and Marilyn Crispell, and vibraphonist Karl Berger. He continues to record and perform with duo, trio, quartet, quintet and big band formations.

Tuesday, December 16, 2008
Jazz for Curious Listeners
Deserving Wider Recognition: Martial Solal
7:00 – 8:30pm
Location: NJMIH Visitors Center
(104 E. 126th Street, Suite 2C)
FREE | Reservations: 212-348-8300 or register online
Considered one of Europe's best jazz musicians, pianist Martial Solal is relatively unknown in the United States. Solal was born in Algiers, Algeria, North Africa, where he grew up listening to jazz pianists Fats Waller and Art Tatum and was exposed to bebop. In the forties Solal worked in Algiers as a pianist before settling in Paris in 1950. During the fifties he performed in Parisian clubs, often as backup, with many American expatriate jazz musicians.
The early 1960s were productive years for Solal. He performed for several months at the Hickory House, a club in New York City, and appeared at jazz festivals in Newport, Rhode Island; Montreal, Canada; and Berlin, West Germany. When asked in the sixties what he thought the future of jazz and his place in it would be, Solal recalled to Jerome Reese of Musician, "I said that in order for jazz to survive it had to have a repertoire; jazz musicians had to write important works. Just after that stupid declaration everyone did exactly the opposite, playing totally improvised music. Presently there is a return to traditionalism, and I persist in believing that the future of jazz lies in written music, in longer and longer written sequences, which does not exclude improvisation, of course. I also believe that once one has a very definite style, the only way to evolve is through composing."
While most jazzmen went the alternate route, emphasizing improvisation, Solal has scored pieces for big band and various trios with which he has performed since the sixties. "Freedom, for me, means being able to go as far as possible in a certain direction, established and prepared in advance," he told Reese. "But I don't like the idea of 'anything goes.' That's why I play jazz standards, which give the audience something they can follow more easily and which will perhaps entertain them while having to put up with my, shall we say, busy style. Even when playing my own pieces, a major part of my performance consists of humourous musical citations I'll throw in as they pop into my head. But this humorous aspect can only be appreciated if the audience knows the standards I'm quoting. I like music that can surprise you at any given moment, not to show off, but in order to produce something different each time."
At one point in his career, Solal seriously studied classical music to help perfect his technique. Regular daily practice, often consisting of scales, maintains the virtuoso technique that has given him the ability to express whatever he has to say musically. When improvising he explores a melody in a seemingly endless stream of variations, which has given rise to his reputation as a highly technical musician. When the French government commissioned a work from Solal in the early eighties, Solal composed a concerto for piano and orchestra that was played by the big band that eventually involved into the government-supported Orchestre National de Jazz.
While Solal is best known in France for his duo albums with saxophonists Sidney Bechet and Lee Konitz and violinist Stephane Grappelli, he has also composed more than thirty movie scores, including the original French version of Breathless, conducted by Jean-Luc Goddard and starring Jean Paul Belmondo. With the advent of pop music and highly improvisatory jazz in the late sixties, the opportunities for film-score composing vanished.
Through his composing, arranging, and performing, Solal seems to want to legitimize jazz in Europe in general and his distinct style of jazz in particular. "Even if it doesn't sound modest, I think that one must listen to my music several times because of its density," Solal declared to Reese. "If you are surprised by the technical aspect, then the musical content may escape you on the first listening. I have always had very high hopes for jazz. I want people who love classical music to find that same perfection in jazz, and 90 percent of jazz doesn't satisfy that demand."
Wednesday, December 17, 2008
Special Event
Jews & Jazz
7:00pm
Location: Museum at Eldridge Street
(12 Eldridge Street, New York, NY | get directions
Adults: $12 | Students & Seniors: $10 | 212-219-0888
Musicians Yale Strom and Loren Schoenberg will talk about the longstanding connection Jews have with jazz and its Harlem lineage beyond the stereotypes found in movies and popular culture. Roof-raising performances by Hot P'stromi and special guests will illustrate the intermingling of cultures.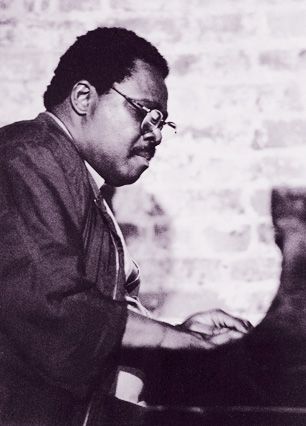 Thursday, December 18, 2008
Harlem Speaks
Larry Willis, Pianist
6:30 – 8:30pm
Location: NJMIH Visitors Center
(104 E. 126th Street, Suite 2C)
FREE | Reservations: 212-348-8300
Once identified with on-the-edge free music, keyboardist Larry Willis had a profitable flirtation with fusion in the '70s, then moved to hard bop in the '80s and '90s. Willis' playing has been frenetic, ambitious and interesting, but during his jazz-rock and fusion days was funky but greatly restrained and simple. A devotee of Herbie Hancock, Willis has found a good balance, with expertly constructed modal solos and also lyrical, relaxed statements.
Willis graduated from the Manhattan School of Music in the early '60s, then played with Jackie McLean and Hugh Masekela. He recorded with Lee Morgan and McLean in the mid-'60s, and worked with Kai Winding and Stan Getz, as well as recording with Robin Kenyatta in 1969. Willis turned to synthesizer and electric piano in the '70s, doing sessions with Cannonball Adderley, Earl May, Joe Henderson, Groove Holmes and Masekela again. He joined Blood, Sweat And Tears in 1972, recorded with Alphonze Mouzon in both 1972 and 1973, and did dates as a leader and freelance session musician. Willis also recorded with Ryo Kawasaki and Sonny Fortune in the late '70s, and with David "Fathead" Newman and Carla Bley in the '80s. Willis toured and recorded with Nat Adderley in the '80s, and joined Woody Shaw's quintet in 1986. He's done sessions as a leader for Groove Merchant, Steeplechase, Audioquest, Brunswick and Mapleshade, among others.