Allies For Everyone
(aka singer/songwriter/producer and DJ
Brian Suarez
and engineer/co-arranger
Arvin Ajamian
) are set to release their new EP
Scavenger
on
Kid Recordings
on July 10, 2012. The four track EP serves as a follow-up to the act formerly known as
Allies'
 2011's EP
Hour of the Wolf
and includes the title track as well as
"Move When I Run." 
"Allies for Everyone was a solo project of mine. I wanted to be able to do as much during live shows as I do on the studio tracks, so I asked Arvin to join me. He brings a great energy to the show, and we quickly found out we work well together offstage too. Having someone to bounce ideas off and push tracks further than I might have done solo is amazing. We are having a great time and the music just keeps getting better."
- Brian Suarez
Allies For Everyone
is a startling departure into a land of lush, layered, and disturbingly infectious musical complexity, a new sound that will be a friend to both your days and nights.
Allies For Everyone
has that rare ability to command a dance floor while simultaneously pulling at your heart strings. It's dreamy electro pop with a wash of deep house, creating a sound that's as sultry as it is breezy. The title track
"Scavenger"
is made up of a driving rhythm and percolating keyboards, which underscore the tale of someone who has made an enemy out of everyone they know.
"Move When I Run"
has a captivating deep house bassline, with an overlay of luxurious sounding vocals.
Their live performance is an engaging aural experience, featuring Brian on vocals, keyboard, samples and effects, and Arvin on backup vocals, live arrangements, triggering, and drums.
Their sound is evocative of the deep house movement that's sweeping the nation, heard through artists like Junior Boys, Benoit & Sergio, Wolf + Lamb, Bag Raiders, and Jamie Jones. 
Comparisons have also been drawn to artists such as
Pet Shop Boys, Kelley Polar 
and
Fad Gadget
, but i
n many ways, their sound evokes references to an array of artists without sounding like anyone in particular. It's their penchant for slightly melancholic, introspective and melodic sounds that heavily recall the later golden age of synth-pop.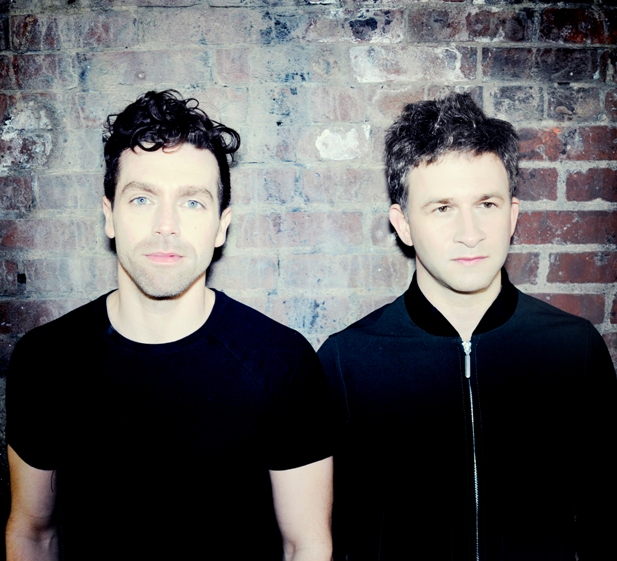 Allies For Everyone created the soundtrack for the 
Elle Magazine
 Jean Paul Gaultier Retrospective featuring Coco Rocha remixing his own "
Hour of The Wolf."
Earlier this year, the pair was tapped to remix fellow NYC-based electronic duo
Automagic's
new single
"Iris"
 alongside
Juan MacLean, Best Mate,
and
Richard Morel
. Expect a string of live dates from the act to follow, as well as, the single release for the title track with accompanying video directed by
Brian McAllister.
Scavenger Tracklisting:
1. Supernatural
2. Scavenger
3. Move When I Run
4. Say No More
Allies For Everyone
are also offering up a free mixtape to groove your way into summer with. Download the mixtape
HERE
, and check out the tracklisting below.
International Music System "Dancing Therapy" 
Daniel Bortz "Walk"
Beni "Last Night" (Waifs & Strays Synthetic Remix)
Prince Club "Love Strong"
Allies For Everyone "Scavenger"
Ross Evana "Remake Me Whole"
Azari & III "Reckless "(Tiga's What iz Houze Musik? Remix)
Solomun "Love Recycled 1"
Lee Foss "Run Around"
Gareth Whitehead & Tom Taylor "Tired of Being Wrong" VS Allies for Everyone "Move When I Run"  
DV8 "C'mon (Hard as Hell Mix)"
Automagic "Iris" (Allies Aceed Dub)