Gary Brewer & The Kentucky Ramblers are charging into 2022 with a brand new single. The band is excited to reveal their latest recording "Pass Along The Good," featuring multi-Grammy winning Americana music icon Jim Lauderdale. The two came together to co-write the new tune which showcases a different side of GBKR's music, channeling a Country / Americana oriented sound. It's available for download and streaming now via SGM Records (Stretch Grass Music). Check it out HERE.
"Jim and I were performing together in Kentucky and reminiscing in my bus; just talking about life and so forth," explains Gary Brewer. "I mentioned 'Hey! You know we need to pass along the good to everyone.' Immediately Jim said, 'Wow! That's a great line!' So he wrote it down and after the concert, we made arrangements for him to come by our studio the next afternoon. We sat down, wrote, and recorded the song. I have admired Jim's work for years and it was an honor to write and record with him."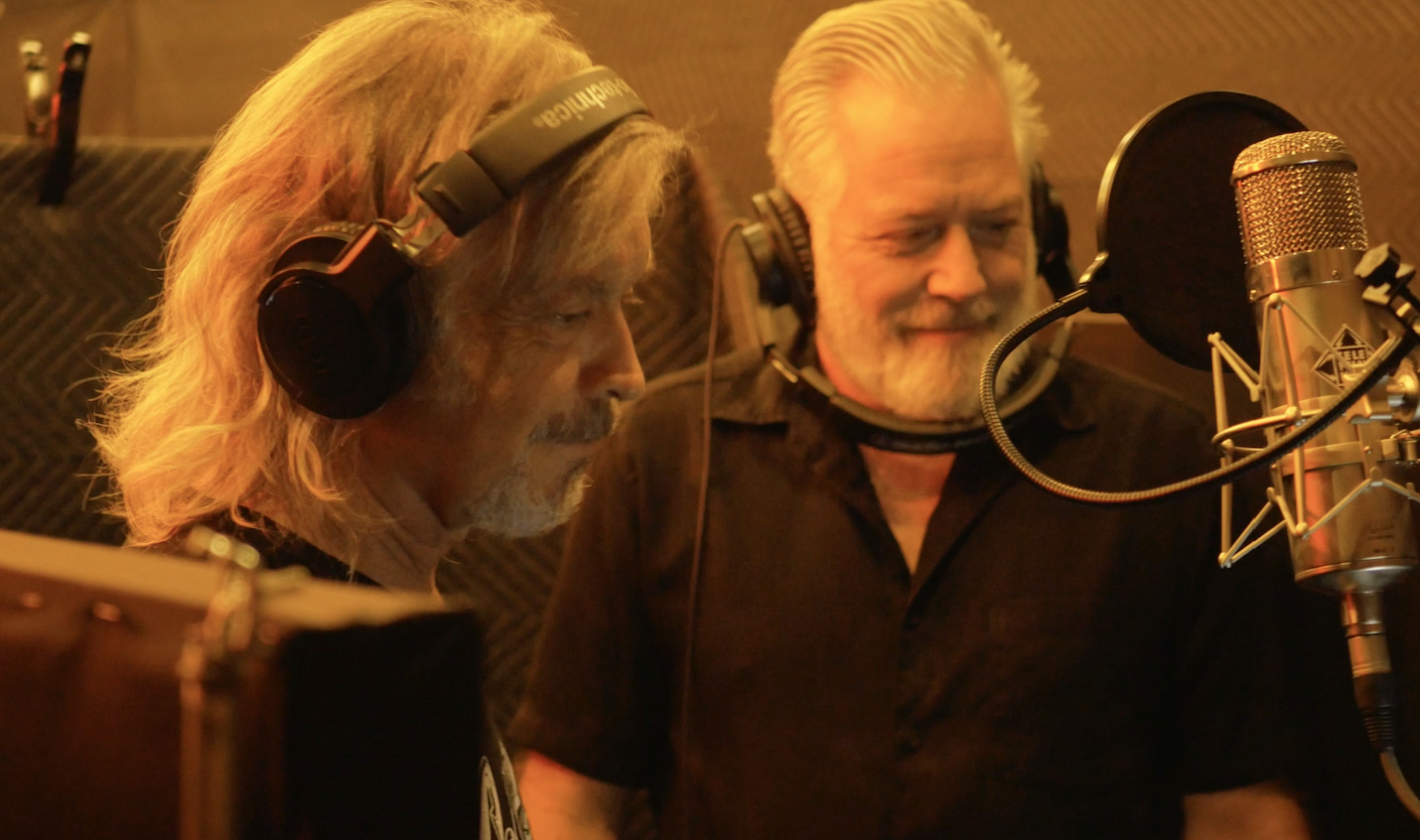 The new single spreads a message of all things positive. These hitmakers have come together to create the uplifting feel-good Americana anthem of the season. It can be interpreted a number of different ways, with the title behind the track being the main message, which is to "Pass Along The Good." Over the years, Gary Brewer & The Kentucky Ramblers have explored multiple genres, notably with their critically-acclaimed project Vintage Country Revival. With the latest release, they're taking that one step further by introducing a Country twang that pays tribute to much of the sound the genre was built upon. It premiered exclusively on Glide Magazine, who added that "More than most, Gary Brewer & The Kentucky Ramblers have an authentic knack for honky tonk twang…"
"I really appreciate Gary Brewer & the Kentucky Ramblers for letting me come and visit their musical world," says Jim Lauderdale. "They've got a great thing going and are deeply rooted in tradition which is so needed out there. It was such a pleasure to write with Gary and have him and the Kentucky Ramblers add their special touch when recording it."
It's the first offering of new music since the band's chart-topping success 40th Anniversary Celebration. In addition to receiving critical-acclaim from publications like American Songwriter, Thrive Global, Authority Magazine, Country Rebel, The Boot and countless others, it was also a huge hit on the Billboard charts. In total, it spent an astonishing 16 weeks at No. 1 on the Billboard Bluegrass Albums Chart, additionally being the No. 3 best-selling project overall in 2021 (only behind two Sturgill Simpson projects). It was supported by an innovative tour which saw the group strategically navigating through the pandemic era.