Today, Lord Huron have revealed a new single and official music video for "Not Dead Yet."
The video finds the band performing in the Whispering Pines studio, where time seems to blur and the long-lost musicians who previously occupied the studio merge with present day.
A mysterious figure WBUB host Mr. Tubbs Tarbell commented on the video and new track with excitement: "On "Not Dead Yet", the boys channel the spirits of Whispering Pines for 3 minutes of rip roarin' euphony. Dang!" - Tubbs Tarbell
The song and music video arrived in tandem with the second installment of their four-part series—Alive From Whispering Pines—which aired yesterday. During its first episode, viewers were introduced to Mr. Tubbs Tarbell, fell under the spell of commercials that may very well be lost tapes from the past, and were treated to some incredible performances by Lord Huron. The band played some old songs including "Meet Me In The Woods" (view video here) and provided a sneak peak at some new songs. The episode also featured a hotline where fans could call in and ask Mr. Tarbell questions and request songs from the band for Episode 2. Last night's performance included some fan favorites and even an unreleased song called "Mine Forever."
Next up, Lord Huron are confirmed to perform on Jimmy Kimmel Live! on February 23rd. Be sure to tune in.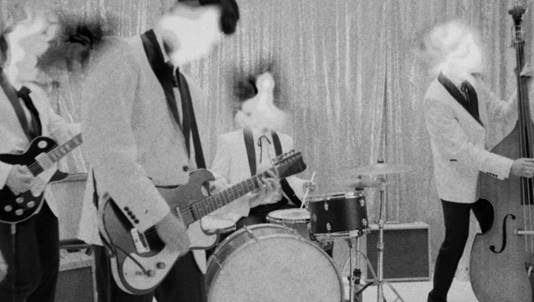 The next Alive From Whispering Pines will take place on March 18th. Fans can purchase tickets to each livestream, a season pass to all four shows, and exclusive merch at http://www.lordhuron.com. Two more installments will premiere monthly, with the last episode airing on April 15th.
"Not Dead Yet" marks the band's first new music since their 2018 album Vide Noir. What could be in store for the band next? Only time will tell…