Yesterday witnessed the first day of the first ever North Beach Music Festival, taking place at North Beach Bandshell in Miami, Florida. The day saw performances from some local acts like The Heavy Pets, and then later on saw headlining sets from the likes of The Motet, Karina Rykman, and Pigeons Playing Ping Pong. The evening time was especially electric, with the horn section of Turkuaz helping out the sets of both The Motet and Pigeons Playing Ping Pong, as well with the latter tow bands helping to throw down on each other's performances.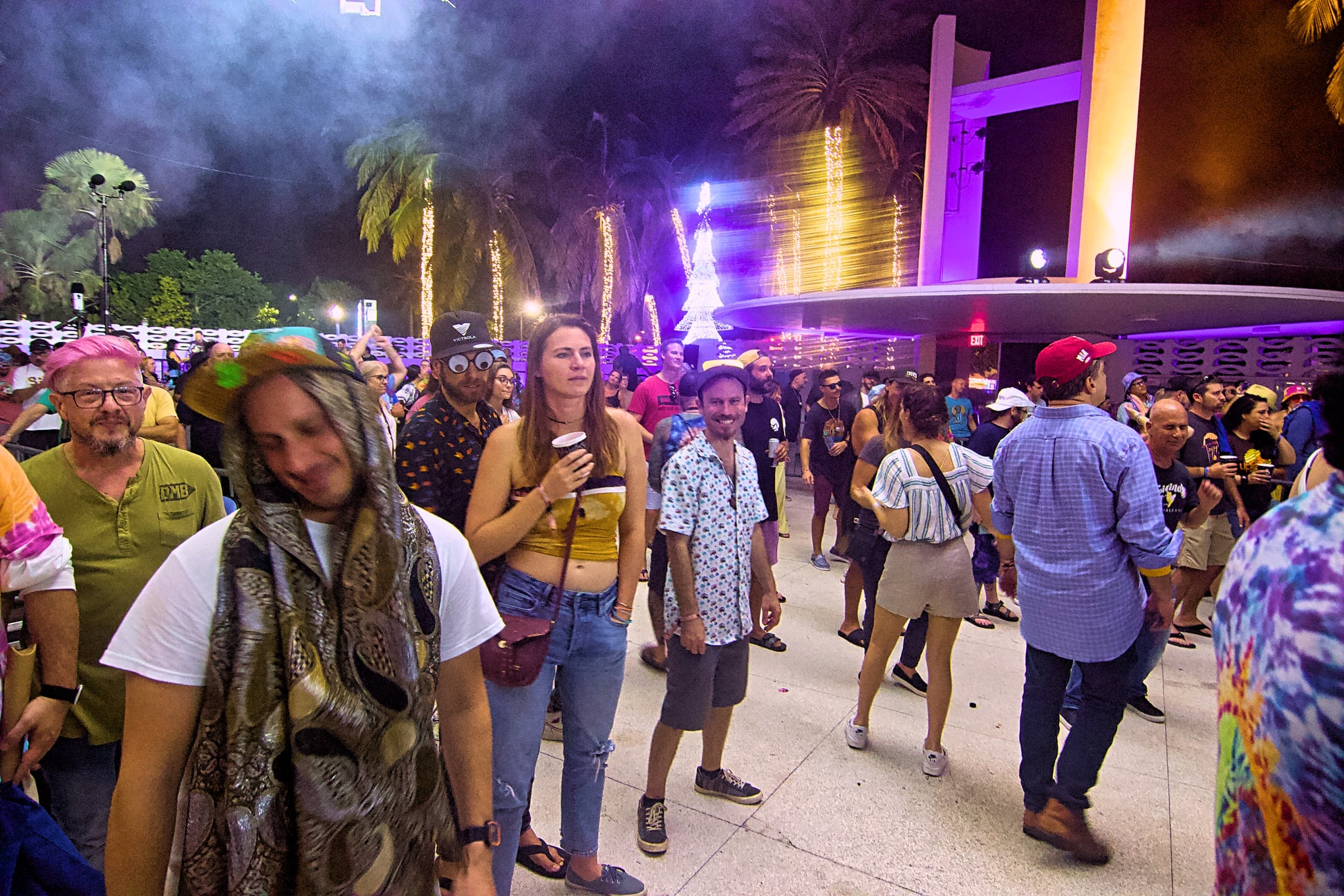 Check out below for a couple of our favorite moments from all the madness of North Beach Music Fest day one.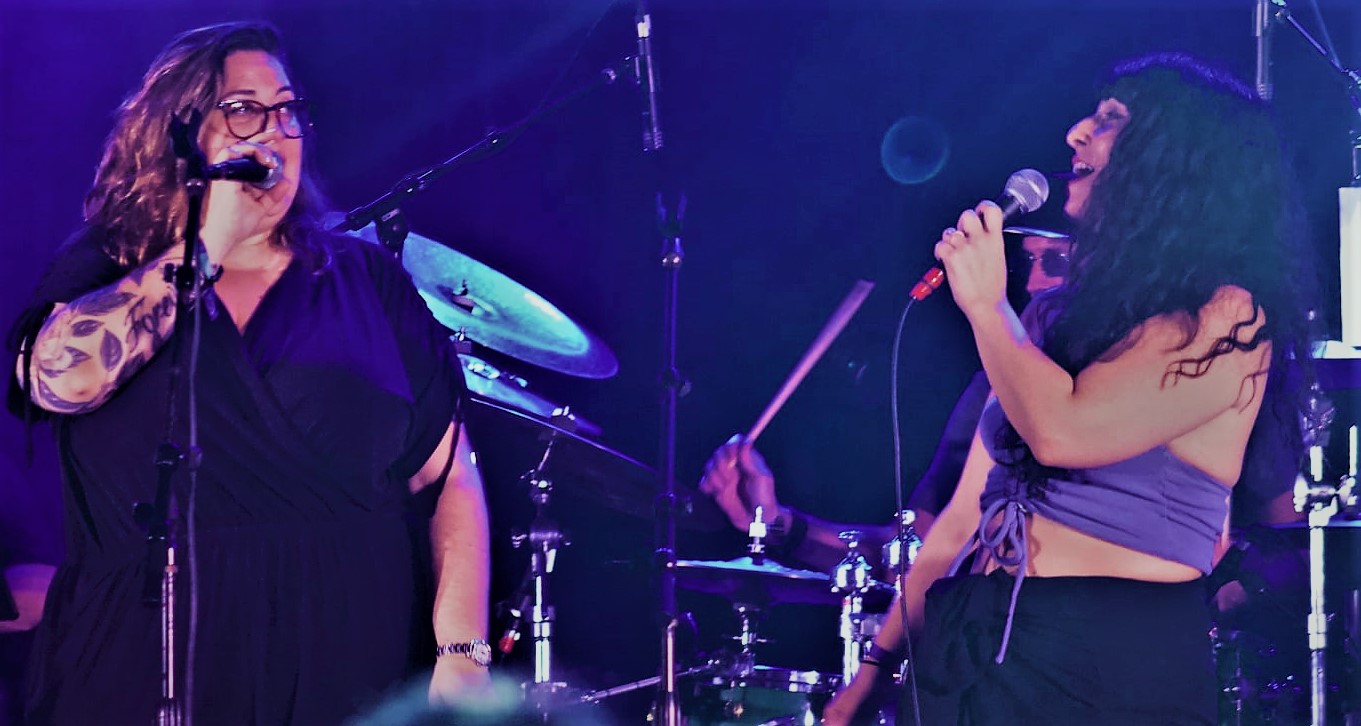 Jennifer Hartswick and Shira Elias: A Match Made In Soul Heaven -- One of yesterday's greatest moments didn't even come from an "instrument." But rather, happened when Jennifer Hartswick of Trey Anastasio Band and Shira Elias, formerly of Turkuaz, guest sat-in on the same jam with performing band The Motet. At one moment, Hartswick and Elias broke into an impromptu vocal battle, complete with on-point scat skills and blistering register climbs. The pair of vocalists got so enraptured with the segment they ended in laughter—we all have those moments when a jam is so good the only response that makes sense is laughter—all while The Motet was still rocking away around them.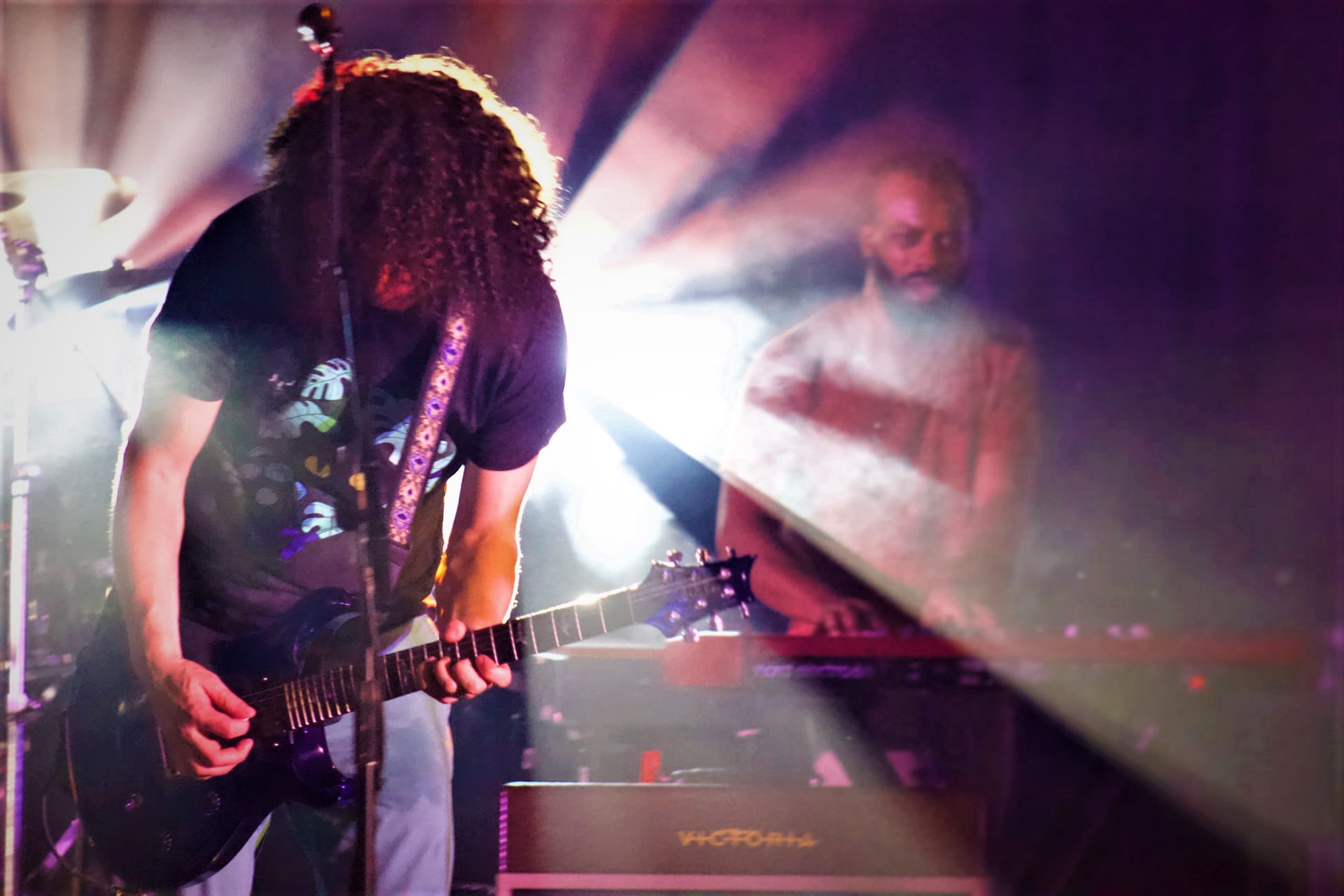 Pigeons Playing Ping Pong and AC Carter: "Sunny Day" -- Right before the frenzy in which they had Josh Schwartz, Greg Sanderson, and Chris Brouwers (formerly of Turkuaz) and The Motet pile onto the stage with them, Pigeons Playing Ping Pong brought up TAUK's AC Carter for one of the most exhilarating jams of the day: a dramatic and highly exploratory version of Pigeon's original tune, "Sunny Day." What started out as a low-key, jazzier groove soon broke through to an amazing, sustaining climax.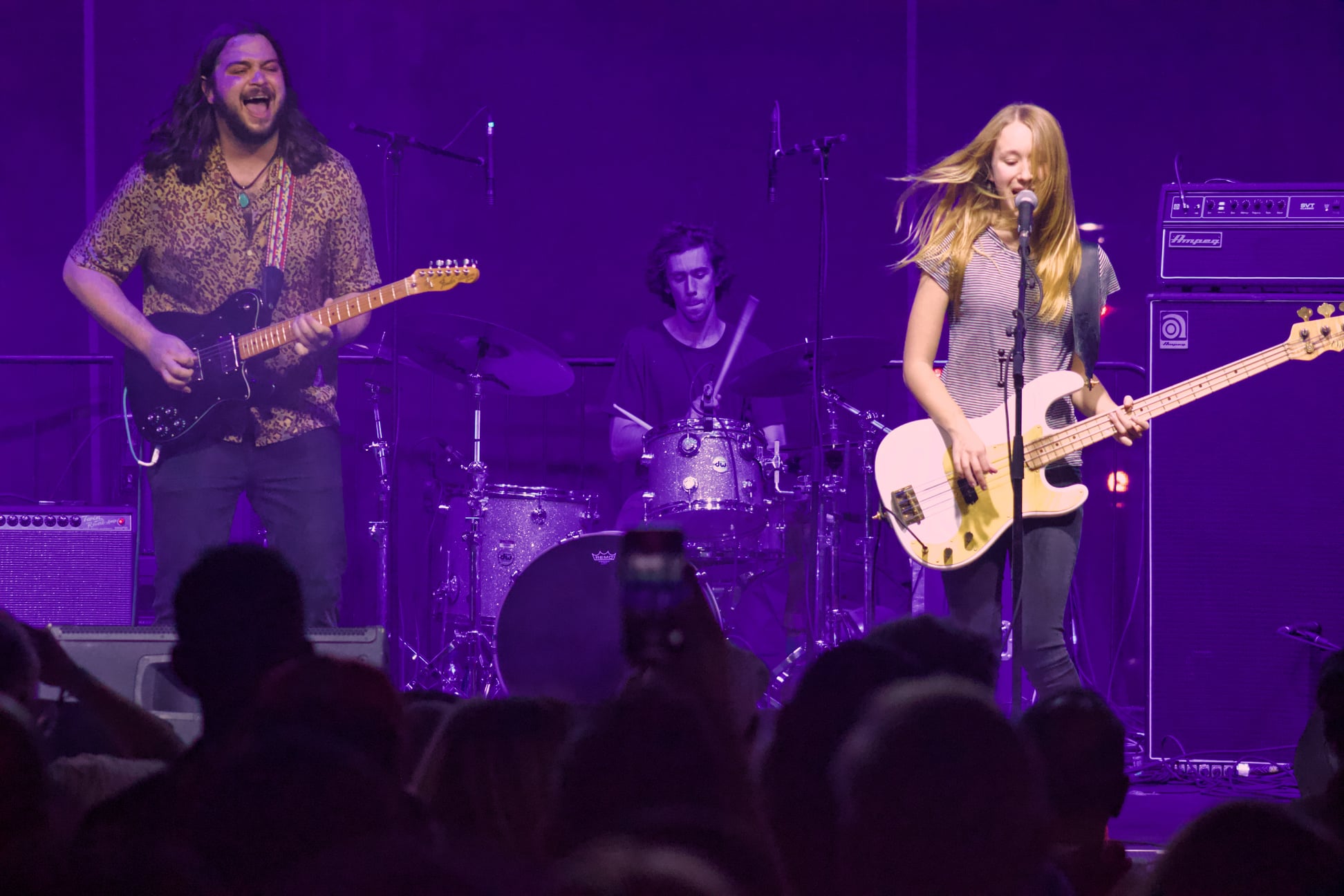 Karina Rykman: "Brooklyn Kids" -- One of the cool things to consider about North Beach Music Festival is its bringing a bit of the jamband scene into a relatively jam-virgin southeast Florida. Karina Rykman, bassist extraordinaire who performs a set today with Marco Benevento, headlined the side stage last night with her own band. Midway through this her tremendous performance, she told the crowd "It's so nice to be welcomed in Miami, but here's a song about where we come from," and proceeded to play the original tune "Brooklyn Kids." And the jam on it was killer.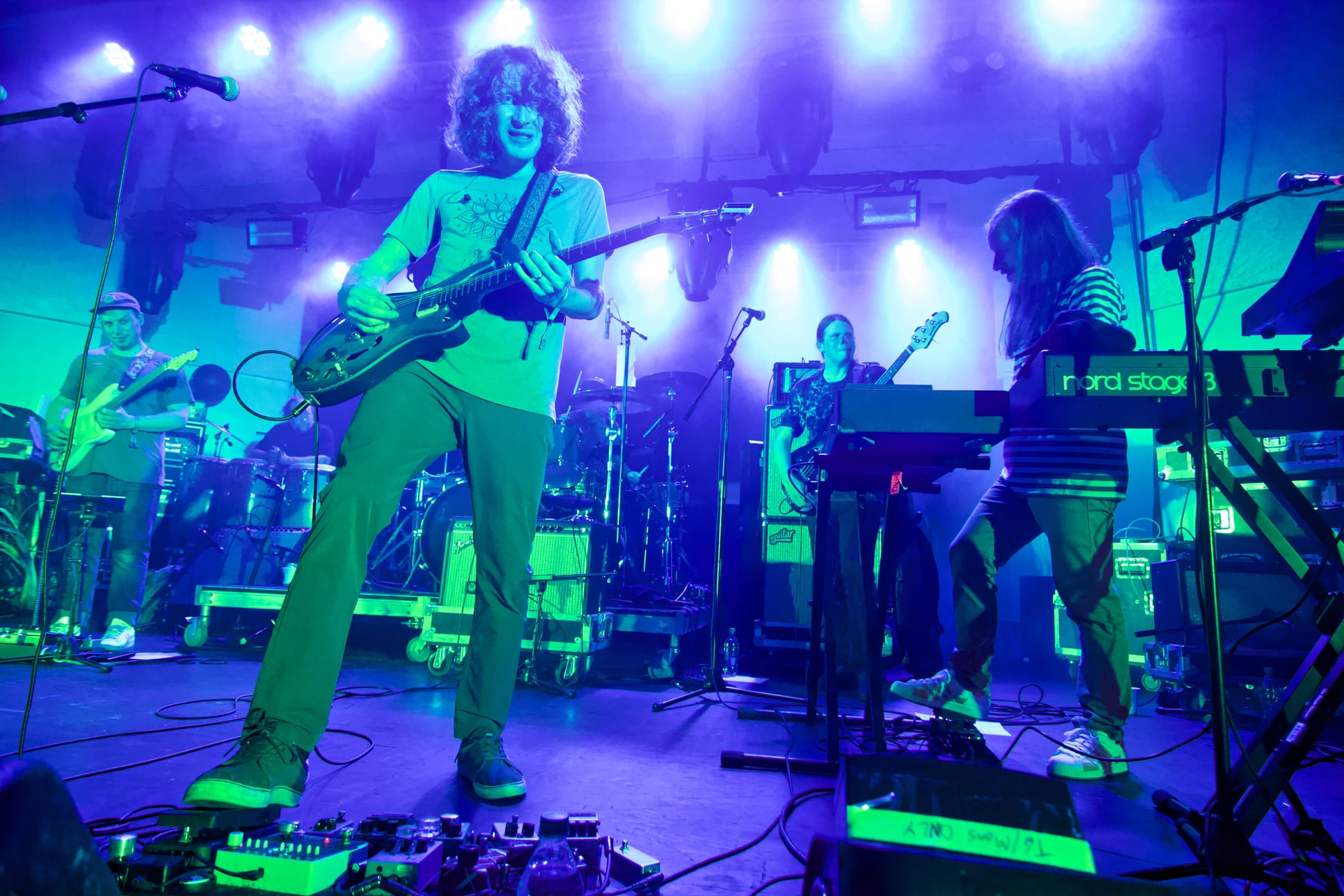 Stay tuned for a recap tomorrow as North Beach Music Festival finishes today with its second and final day—performances include Holly Bowling, Aqueous, two unique sets from Spafford, Eric Krasno, and more.