The second day of the Northlands Music and Arts Festival, June 17, 2023, was considerably soggier than the day prior in Swanzey, NH. Several earlier acts escaped the rain, but everyone in attendance took a bath on this day. Music festivals are rain or shine, and most fans were prepared for the slosh-fest. This day's heavy hitters included The String Cheese Incident, who rarely venture into the Northeast, and jam funk specialists Pigeons Playing Ping Pong.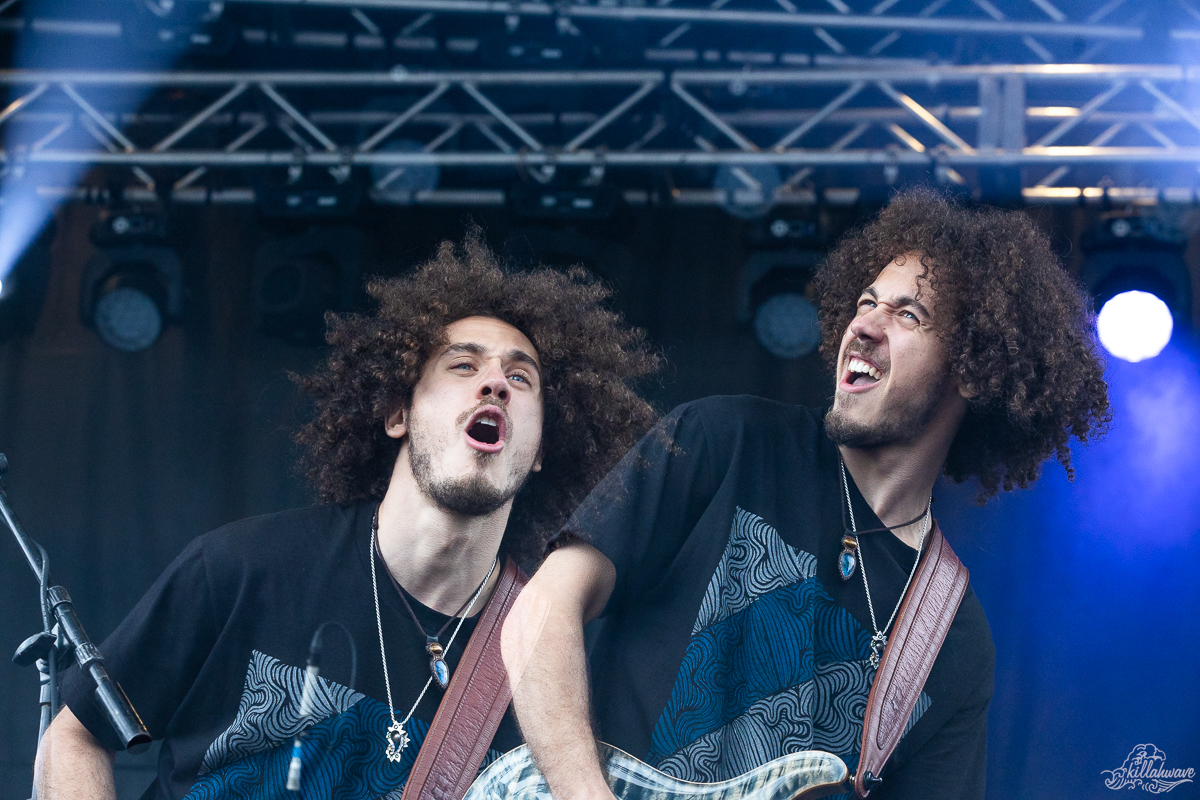 Dogs in a Pile, the emerging and electrifying jam rock quintet from Asbury Park, NJ, was one of the first bands to take the stage. Their line up included guitarist Jimmy Law, Keyboardist Jeremy Kaplan, guitarist Brian Murray, drummer Joey Babick, and bassist Sam Lucid. This band took jam exploration to another level, including a most righteous "Brokedown Palace" by the Grateful Dead. They are a must see on any festival line up this summer.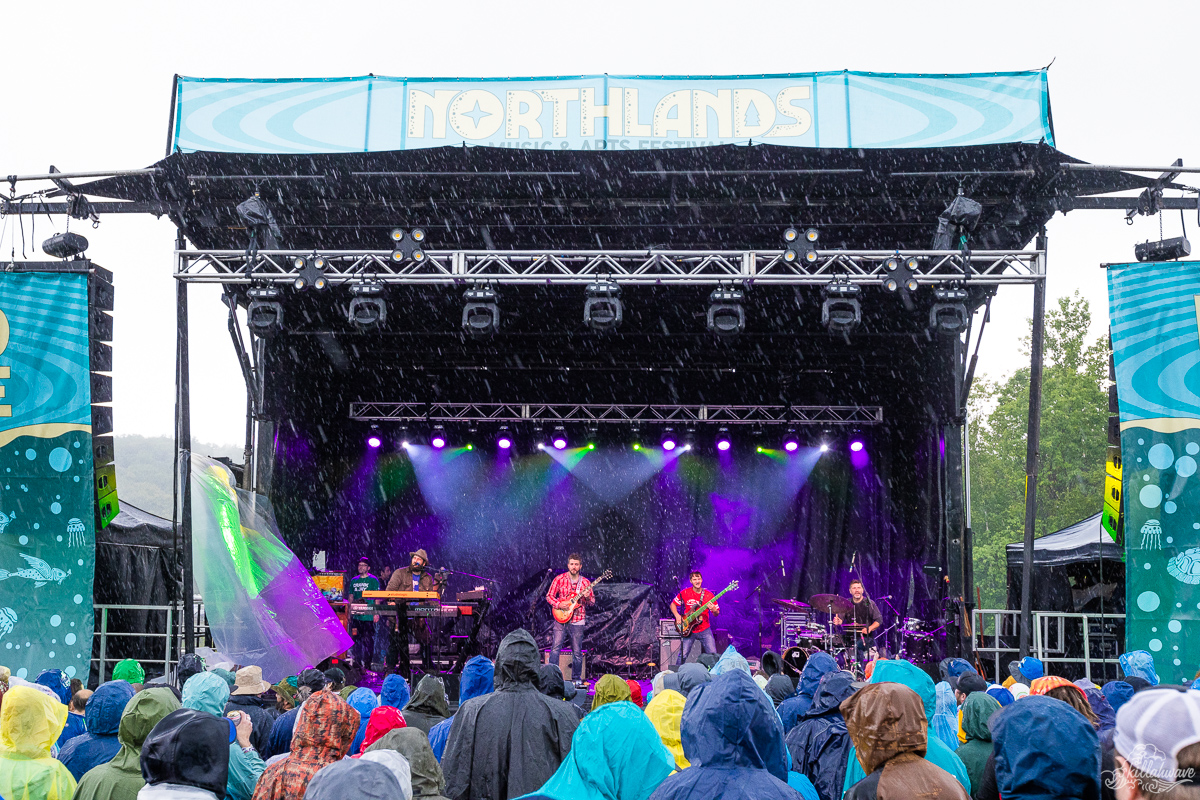 Neighbor, another up-and-coming jam rock band from the Northeast followed. This Massachusetts-based squad consisted of keyboardist Richard James, bassist Lyle Brewer, guitarist Lyle Brewer, and drummer Dean Johnston. The rain picked up intensely during their set, to which they responded with a well-placed, emotionally charged "Let it Rain" by Eric Clapton. The crowd was feeling the love during this cover. They are another highly recommended band on the festival circuit this summer.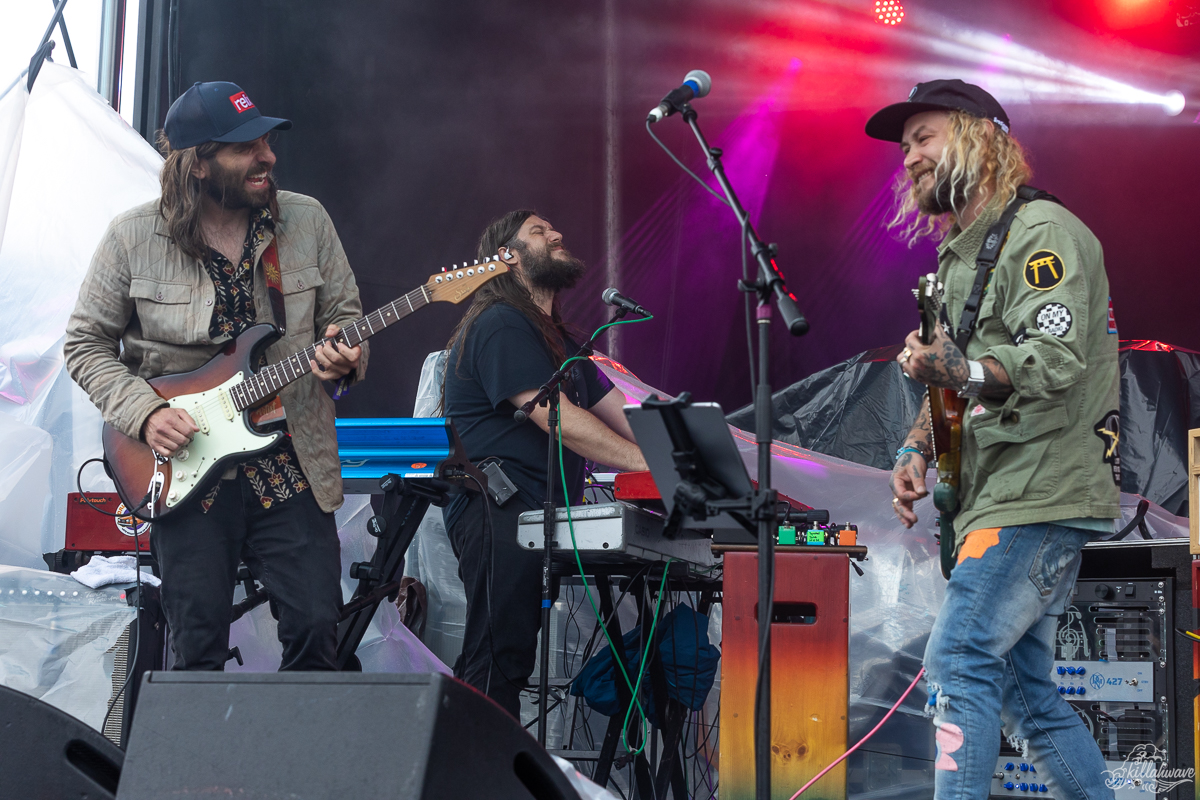 Mihali and Friends were next on the ledger, which featured guitarist Mihali Savoulidis. Tonight's friends were comprised of keyboardist Scott Hannay, drummer Adrian Tramontano, and bassist Zdenek Gubb. This talented group launched into a fiery cover of "Burning Down the House." Dopapod's guitarist Rob Compa joined the party on stage, as he continued to solidify himself as the Sit-In King of this festival. Overall, Mihali and Friends were a lot of fun, and we look forward to our next show.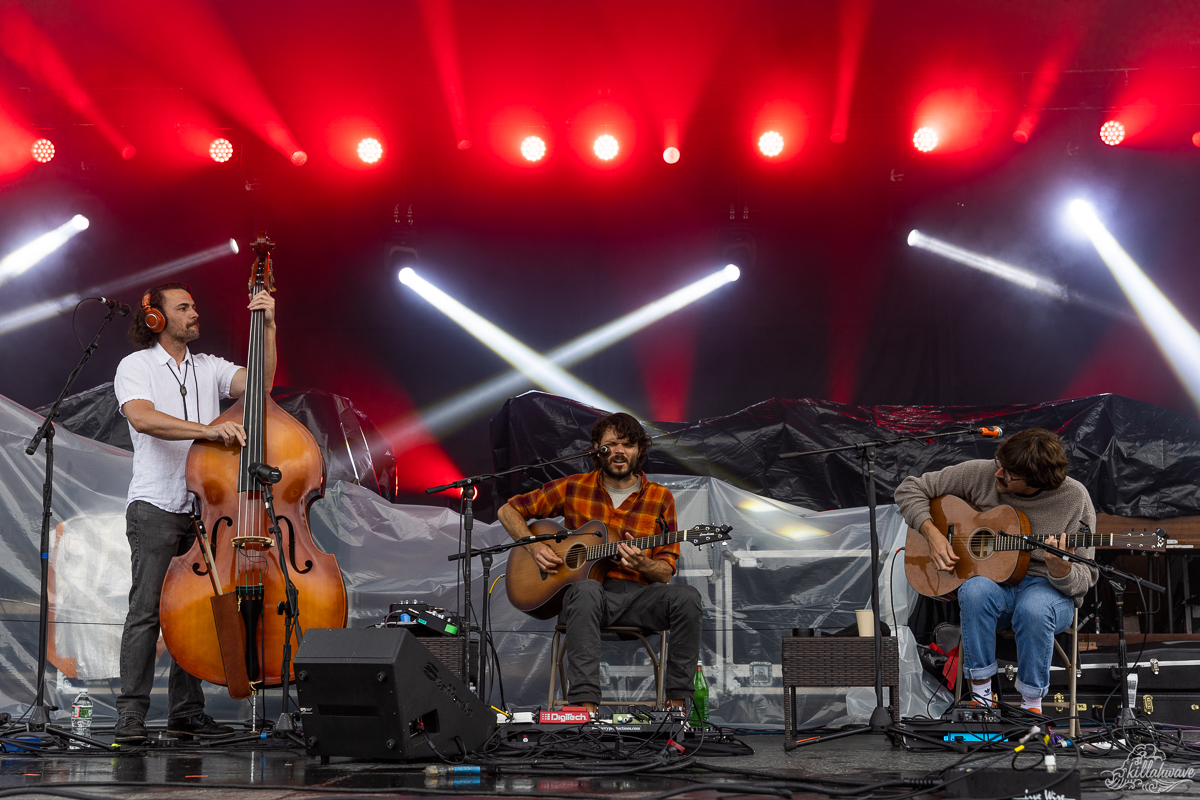 Orebolo, the acoustic trio that is also a subset of Goose, brought exciting covers and Goose tunes. This Connecticut-based group consisted of guitarists Rick Mitarotonda and Peter Anspach, along with Jeff Arevalo on the cello. They played a fun cover of Elvis' "Return to Sender." They also hit on some nice Goose soft spots with "Rockdale," "Silver Rising," and "Thatch." The set closed out with a monster "Empress of Organos." As the rain poured down, the crowd yelled "You say, 'looks like rain today.' We say 'Oh what a day to be living!"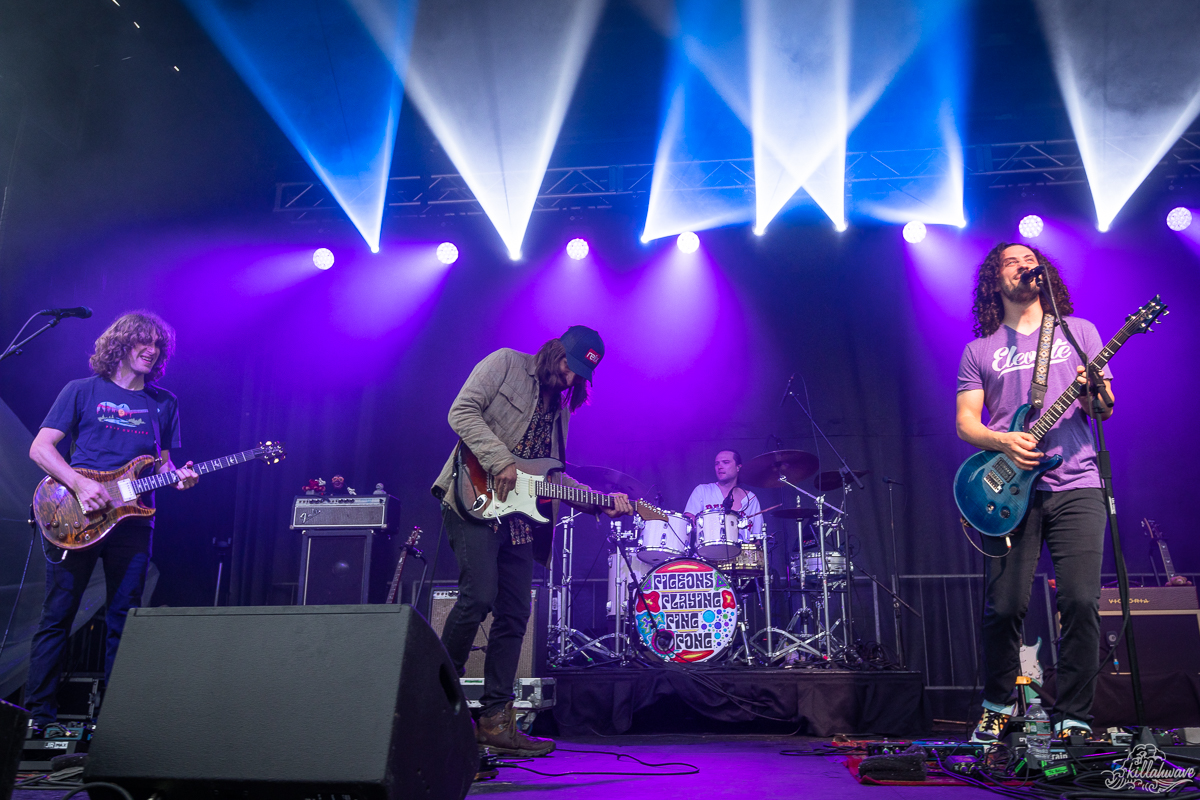 Baltimore, MD's Pigeons Playing Ping Pong followed this with a high flying, albeit soggy, bird act of their own. This quarter's line up was made up of guitarist Jeremy Schon, guitarist Greg Ormont, Drummer Alex Petropulos, and bassist Ben Carrey. The band went into a funky overdrive as they played their uptempo blend of jam rock. Compa once again appeared on stage, this time with Pigeons, and contributed another raging jam. It's a shame his band Dopapod wasn't on the line up. At this point, the rain was very intense, and everyone on the field was wearing a poncho.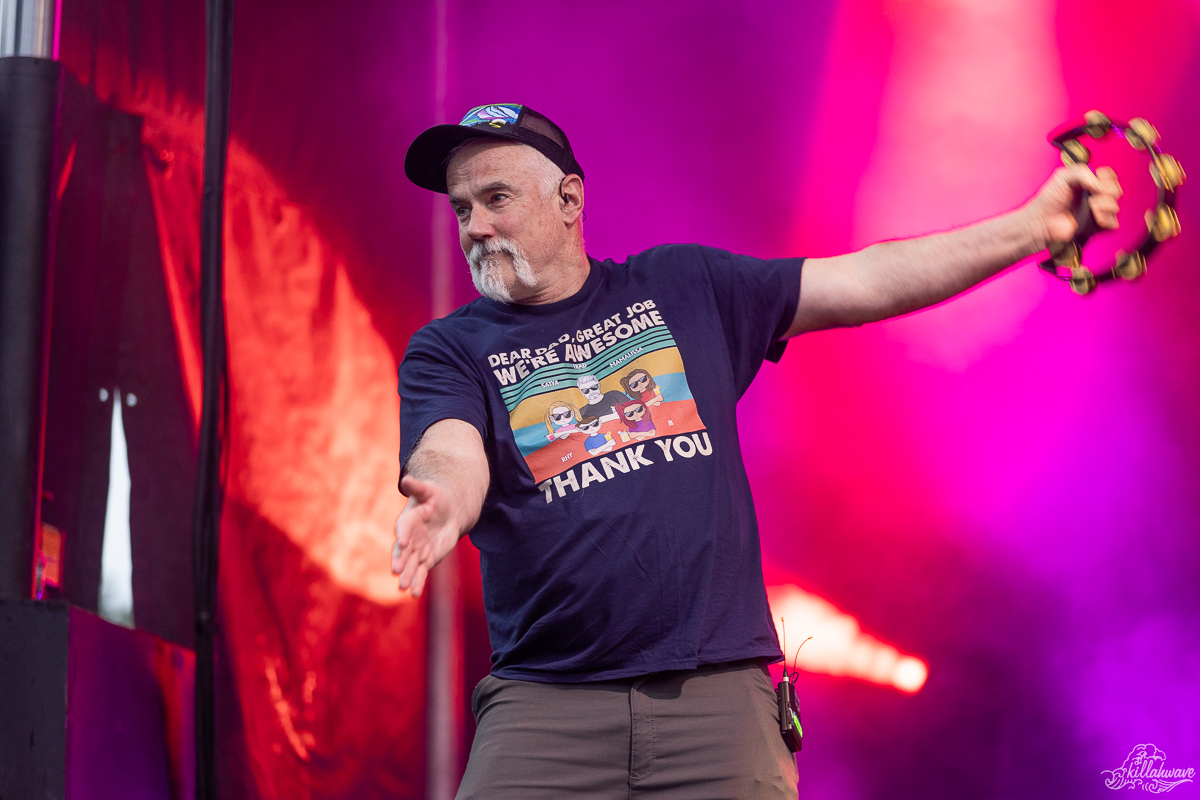 The String Cheese Incident closed out the festivities for the evening. Their lineup included keyboardist Kyle Hollingsworth, guitarist Billy Nershi, drummer Michael Travis, percussionist Jason Hann, multi-instrumentalist Michael Kang, and bassist Keith Moseley. They brought their signature blend of bluegrass and jam rock meets EDM and calypso to this incredibly wet New England festival. The first set brought a dark, reggae-inspired "Shantytown" that flowed nicely into the jam grass favorite "Valley of the Jig." A high energy, percussive, EDM-grass-inspired sequence. followed. Hartswick sat on the trumpet for the final tune of the set, "Rosie," which only elevated the dance-inducing vibe.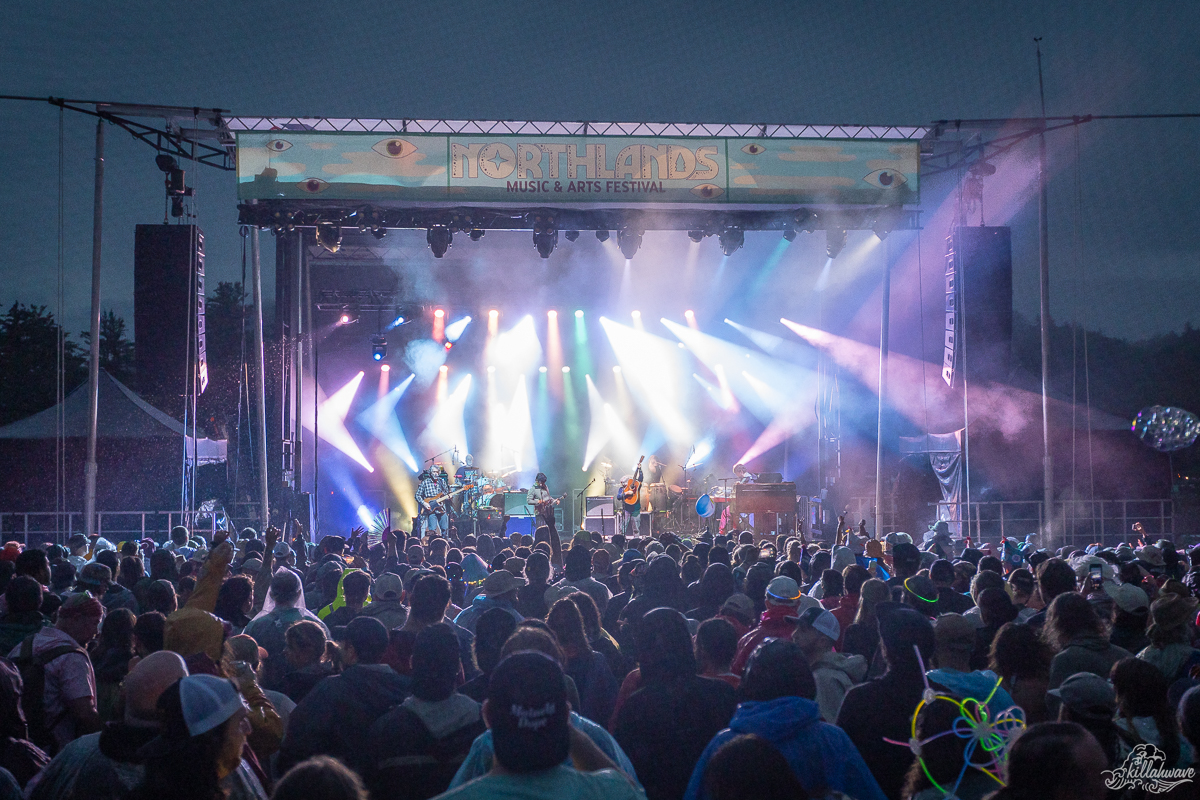 The Colorado-based sextet returned for another face melting set. They invited Hartwick and Arevalo to join them for a bust out: Michael Jackson's "Shake Your Body," last played on September 15, 2018, in Lyons, Colorado. The rain continued to pour, but this band kept the fans dancing with "This Must Be the Place (Naive Melody)," led on the keys by Hollingsworth. Kang wielded the fiddle masterfully as the band dove into the worldly albeit set ending "BollyMunster."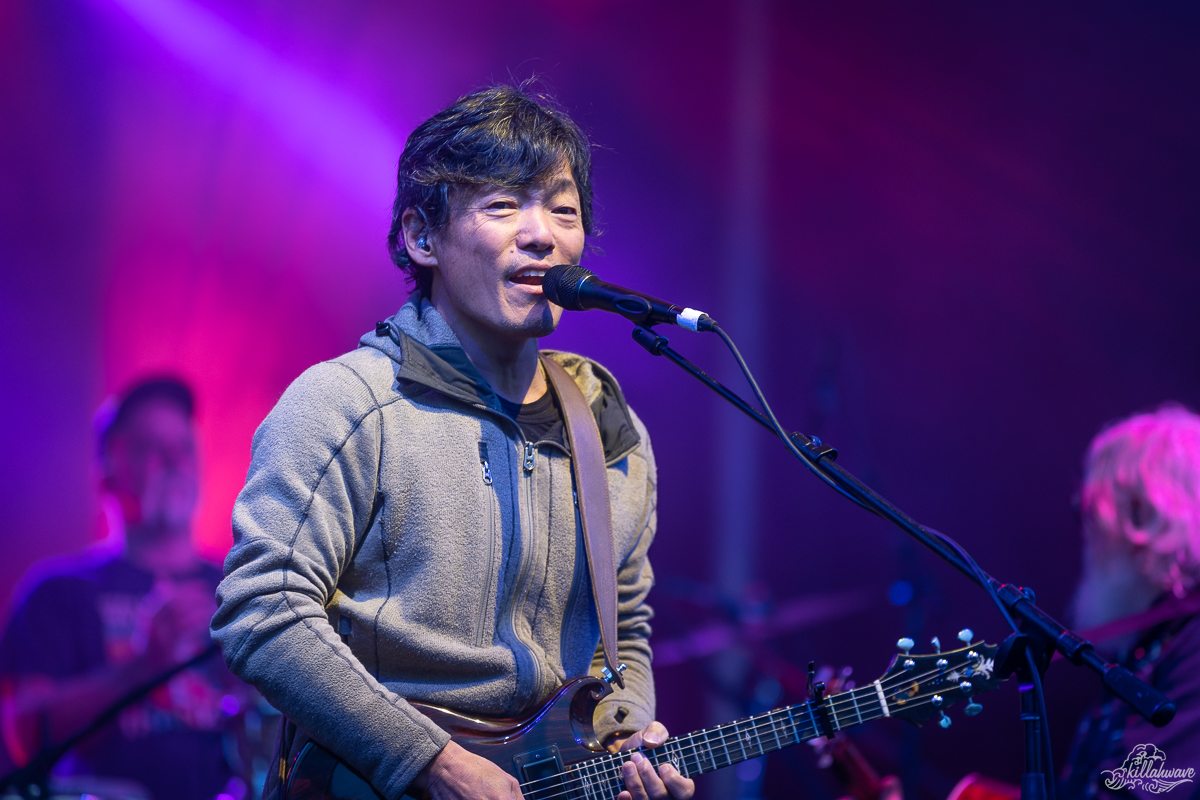 Check out more photos from the Northlands Music and Arts Festival Day Two. Also, view our coverage and photos from Day One.