Swanzey, NH is truly a gorgeous place to host a vibrant music and arts festival that is chock full of tasty jams and talented artists. This year's rendition of the Northlands Music and Arts Festival, which is hosted in the Cheshire Fairgrounds, kicked off on June 16, 2023, with overcast skies and a full crowd of New England fans ready to hear their favorite jam rock artists, including Twiddle, Mike Gordon Band and Andy Frasco and the UN. The first day brought moments of rain, but overall the weather cooperated.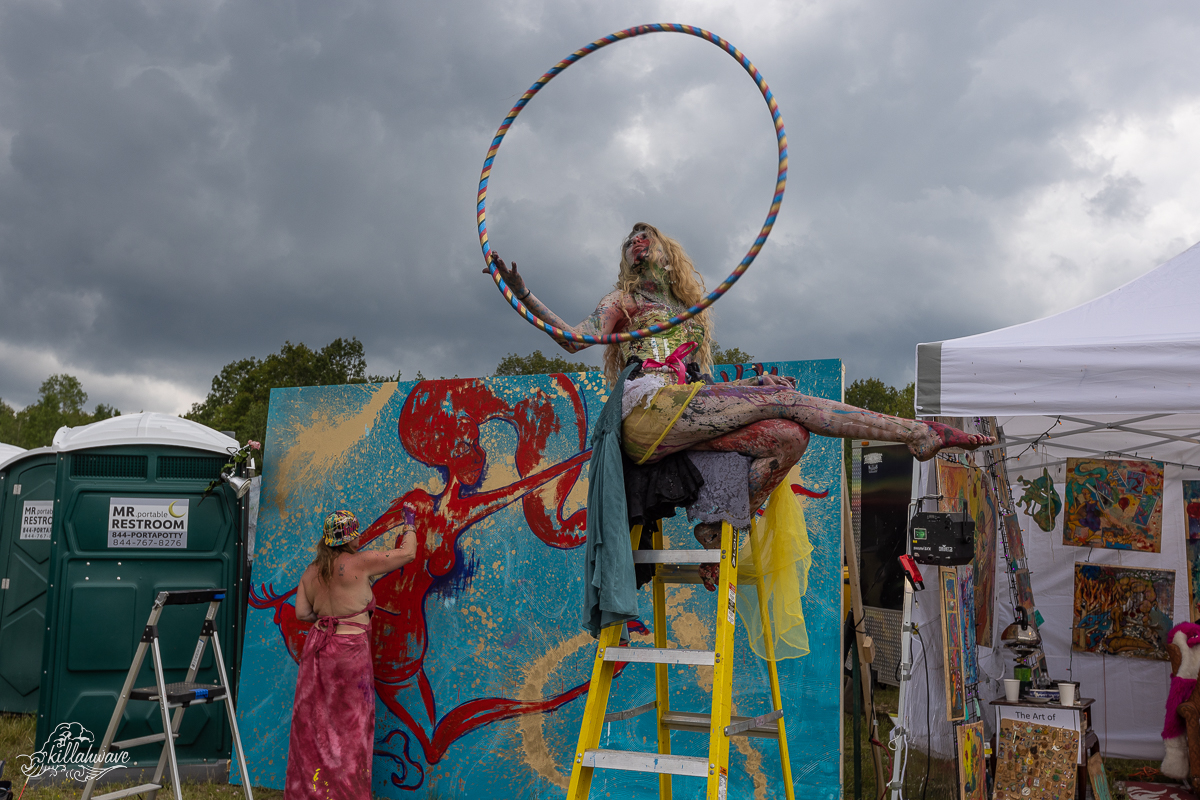 In addition to music, the festival featured multiple art displays, as well as live painting and art creation. Colette Aimee was one of the artists who contributed to this effort and made a live painting with humans in front of a stunning mural that she created as the festival played on.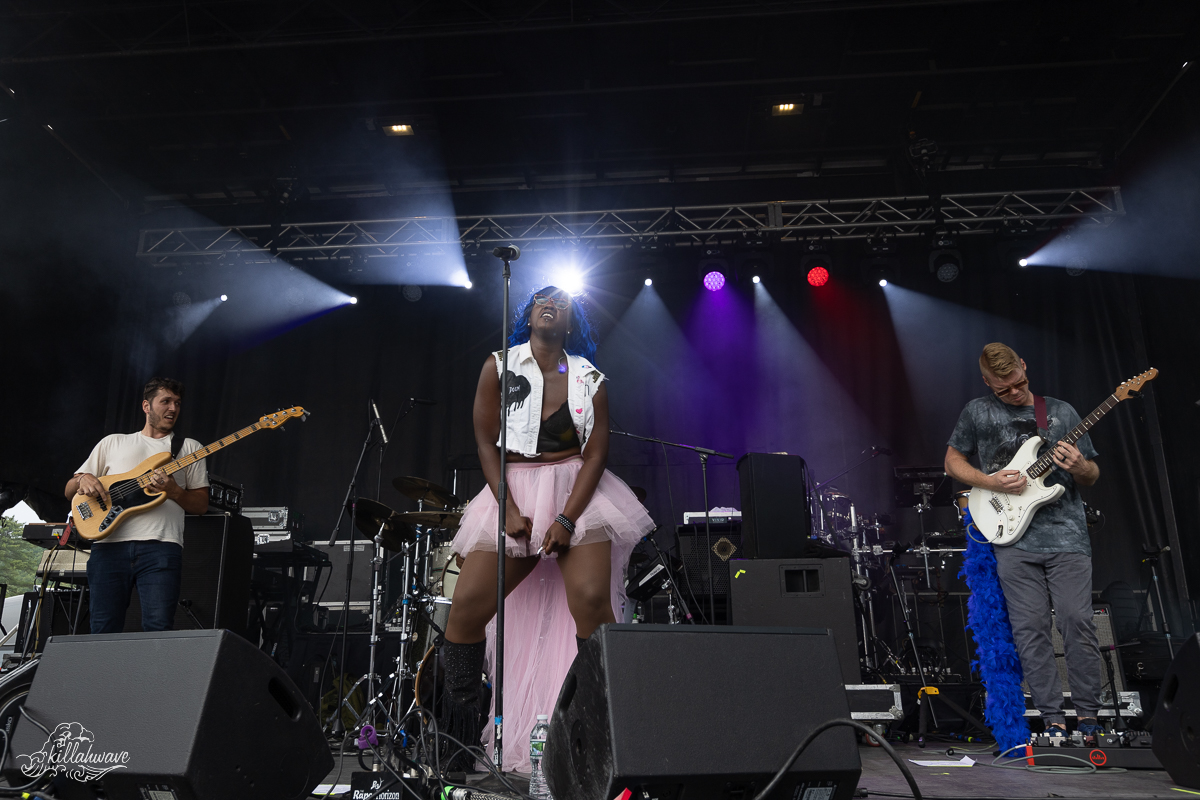 Kanika Moore and Doom Flamingo were the first musicians to take the Echo Stage. Their set was filled with edgy rock and funk, as well as Moore's delightful stage presence and singing. The band members included Ross Bogan (keys/vocals), Thomas Kenney (guitar), Mike Quinn (keys/vocals/sax), Sean Bing (drums), and an unknown bassist sitting in for Ryan Stasik. They are certainly a new artist worth checking out this summer.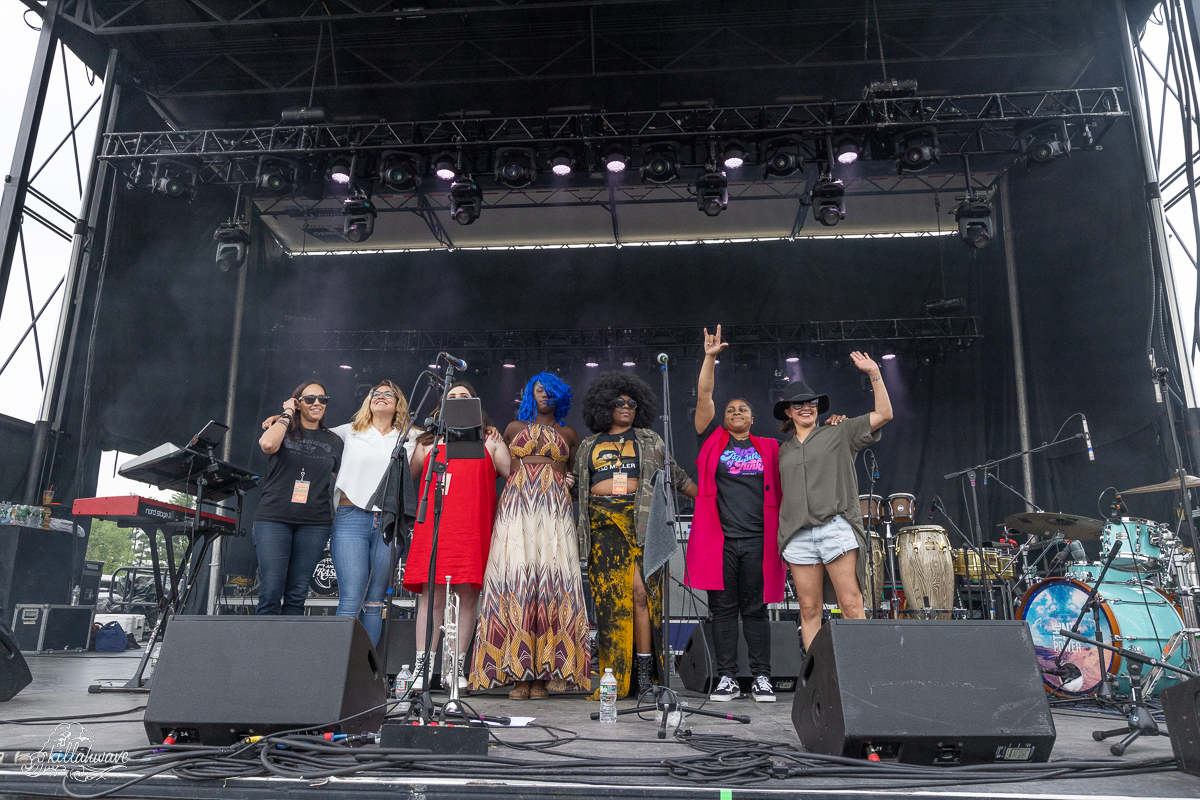 The all-female Super Sonic Shorties were up next, and included plenty of familiar faces from the jam rock scene, starting with drummer Nikki Glaspie (Nth Power), trumpeter Jennifer Hartswick (Trey Anastasio Band), and vocalist Kanika Moore (Doom Flamingo). The band lineup also contained saxophonist Katty Rodriguez (Beyoncé), bassist Tonya Sweets (Lizzo), guitarist Ella Feingold (Silk Sonic), keyboardist Amy Bellamy (G. Love), and percussionist Marcie Chapa (Beyoncé). This skilled group of ladies laid down some seriously awesome funk, jazz, r&b, and rock. The back and forth between Moore and Hartswick was magical. We look forward to seeing this group out in a non-festival setting.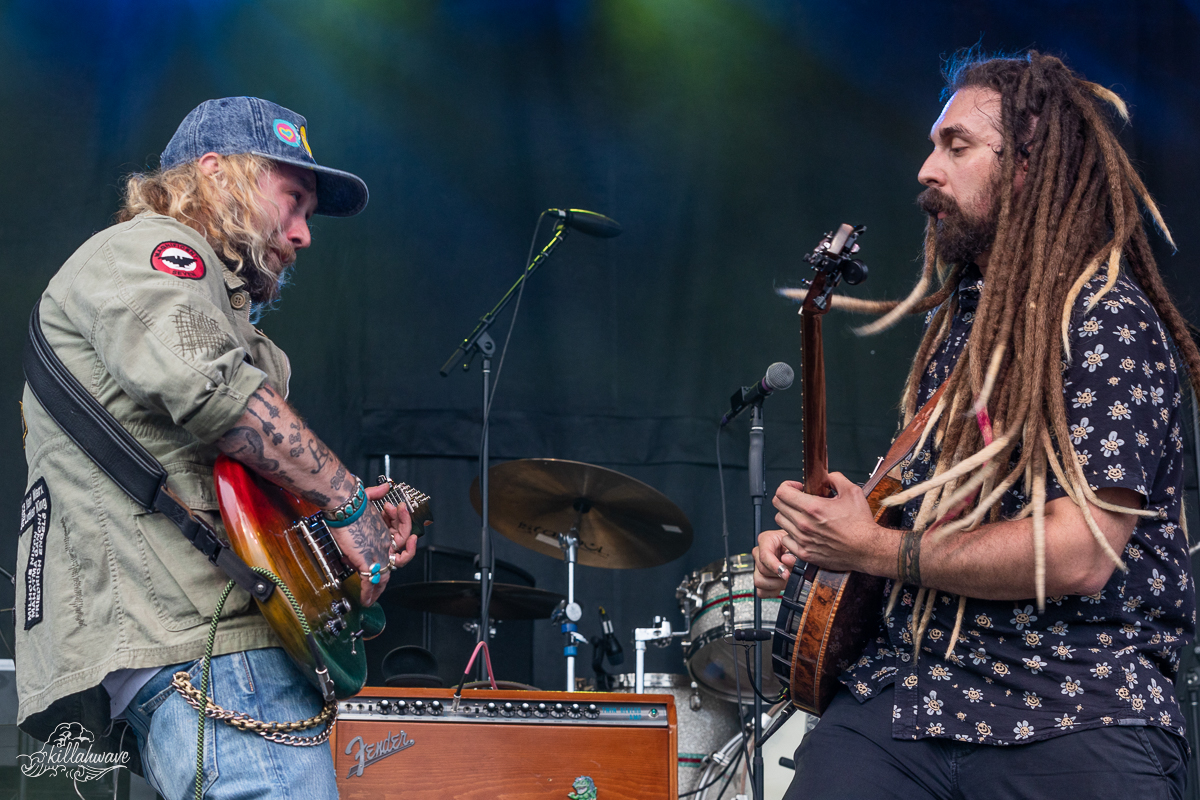 The rising bluegrass outfit from Montana, the Kitchen Dwellers, followed and delivered their vibrant and intense blend of acoustic music. Shawn Swain (Mandolin), Torrin Daniels (banjo), Joe Funk (upright bass), and Max Davies (acoustic guitar) are the members of this up-and-coming squad. They delivered an entertaining performance of folk, rock, and bluegrass woven together with some psychedelic hues. Guitarist Mihali Savoulidis from Twiddle joined this quartet for a few heaters and elevated the set into the stratosphere.
Andy Frasco and the UN brought their highly engaging set next to the Mountain Stage, and what a set that was. Countless musicians joined this merry band for an hour-long set of surprises. Tonight's lineup was comprised of Fraso, guitarist Shawn Eckels, saxophonist Ernie Chang, bassist Floyd Kellogg, and drummer Andee "Beats" Avila. These musicians included Mihali, Jennifer Hartswick (Trey Anastasio Band), Rob Compa (Dopapod), Kanika Moore, Alex Petropulos (Pigeons Playing Ping Pong), Sam Lucid (Dogs in a Pile), Brian Murray (Dogs in a Pile), Luke Bemand (Lespecial) and members of the Funky Dawgz. The antics detailed drinking Jameson, switching instruments, and at one point, Andy was in the middle of the crowd. There's never a dull moment when this quintet is on the stage.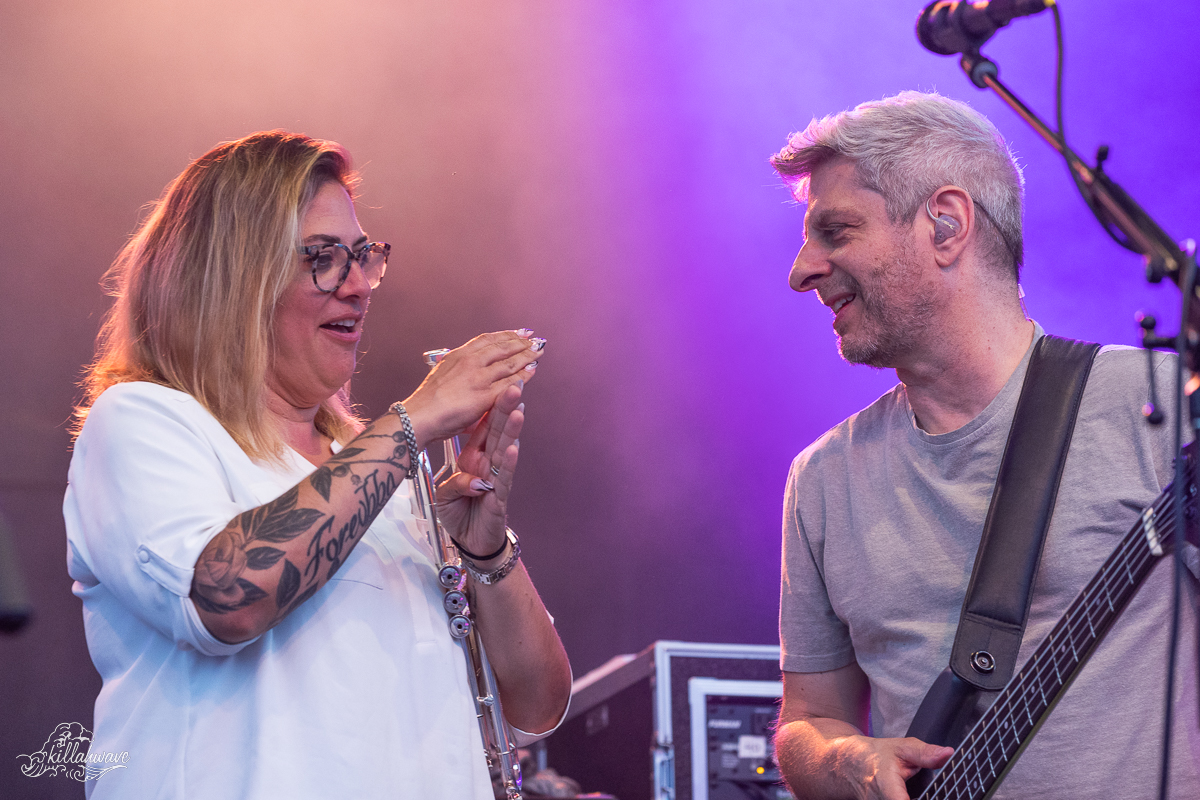 The Mike Gordon Band followed this high-spirited performance with a raging set of their own. Mike Gordon is widely known for his role as the bassist for Phish. His band included guitarist Scott Murawski, drummer John Morgan Kimock, percussionist Craig Myers, and an unknown keyboardist sitting in for Robert Walters. Hartswick joined the quintet on stage for a few tunes. Tonight's performance included a mix of originals and fun covers, most notably "Cities" by the Talking Heads. Murawski contributed fiery vocals during this fast-paced funky favorite. Gordon's father Robert was seen on the side of the stage enjoying the show.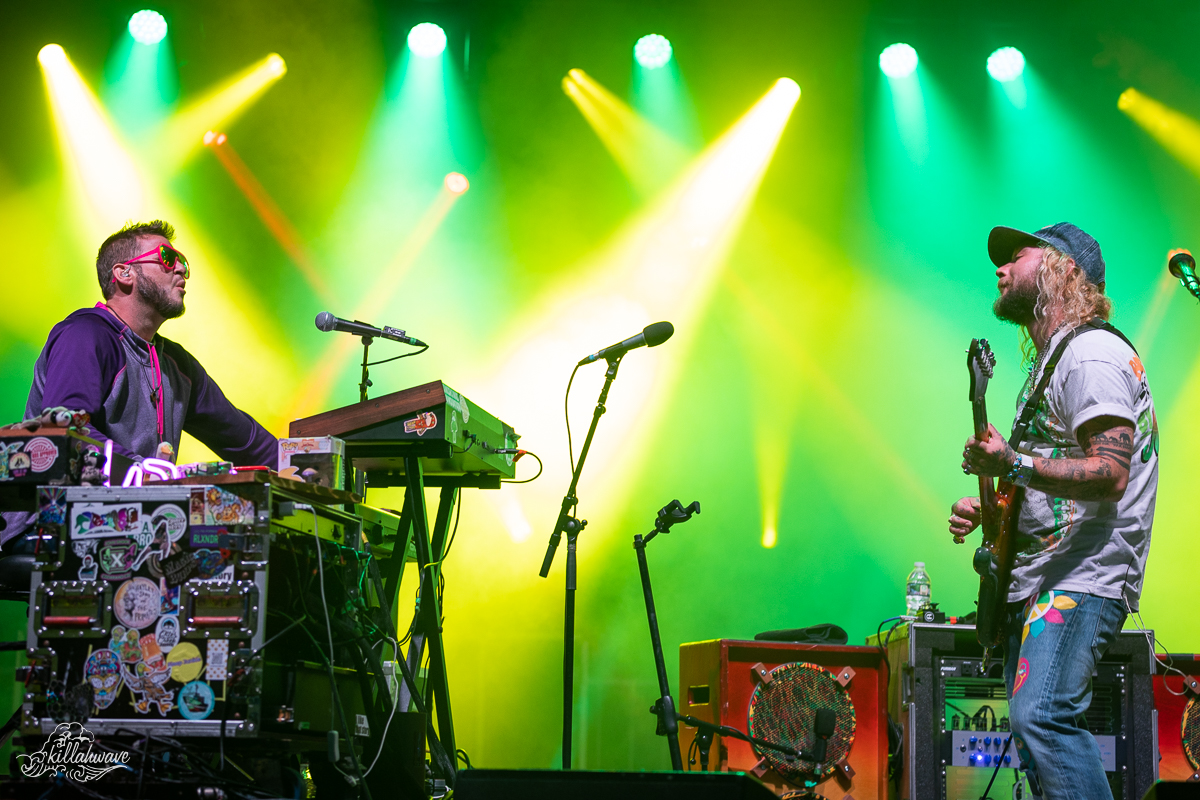 Twiddle, from neighboring Vermont, closed out the performances this evening with two sets of reggae-infused jam rock, and funk. The quartet's lineup consisted of guitarist Mihali Savoulidis, keyboardist Ryan Dempsey, drummer Adrian Tramontano, and bassist Zdenek Gubb. The first set delivered a tasty "Apples" > "Every Soul" > "Brown Chicken Brown Cow" > "Apples." Set two was no slouch, as three songs surpassed the ten-minute mark with "Jamflow Man," "Beethoven and Greene", and the set ending "The Box."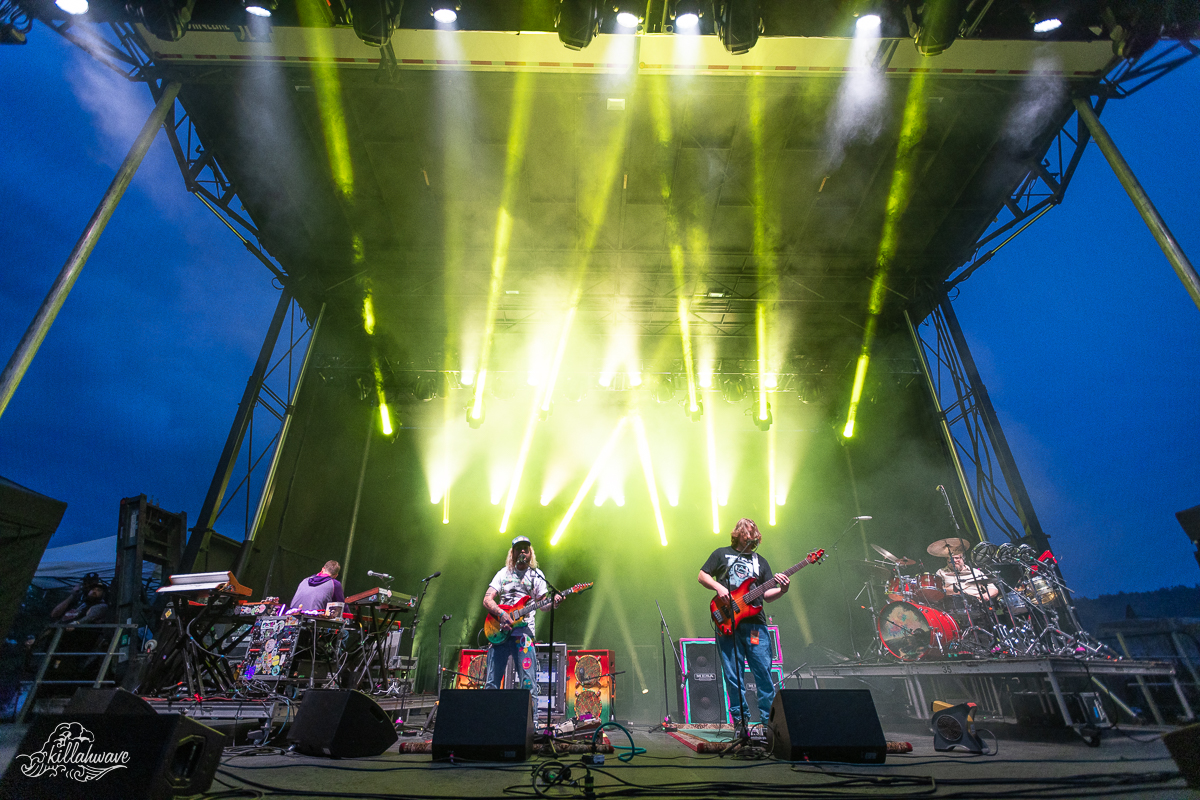 Day one at Northlands was certainly memorable and full of incredible jams. Stay tuned to Gratefulweb.com for more coverage of Day Two. Check out more photos from Day One!