Octave Cat, the trio featuring Eli Winderman (Dopapod - keyboards), Jesse Miller (Lotus – bass/modular synths) and Charlie Patierno (drums), will release their second studio album Refract on September 6, 2019. The LP extends the band's sound further into jazz and analog-synth electronic musical territory.
Watch the studio video for "Koji" at http://bit.ly/2ksjKAu and order vinyl at: octavecatmusic.bandcamp.com/album/refract
"Refract is the final product of two years of writing and recording," explains Miller. "The band was born as a result of creating our first album; we were discovering and shaping the sound of the band simultaneously. After we began playing shows we homed in on the jazz and electronic elements of our earliest compositions and expand in those two directions."
Winderman says, "The writing process was heavily collaborative. Each band member brought in seed ideas that we developed as pairs or all together. Refract felt like an appropriate name due to the eclectic combinations of genres used throughout. We envision this music being equally at home in a jazz club or a discotheque. Over the last two years, a lot of time and careful consideration was put into every creative decision."
The music ranges from more stripped down jazz-grooves such as "Hide in the Reeds" to analog synth dance tracks including "Send it to Donny" and "Social Meteor". Influences such as Herbie Hancock jazz-funk, Nils Frahm minimalism and Four Tet electronica can be heard. Much in the way that artists such as Medeski Martin & Wood, Brad Mehldau and Marc Guilliana have pushed jazz by incorporating elements of electronic music Octave Cat has carved out a unique musical space on Refract.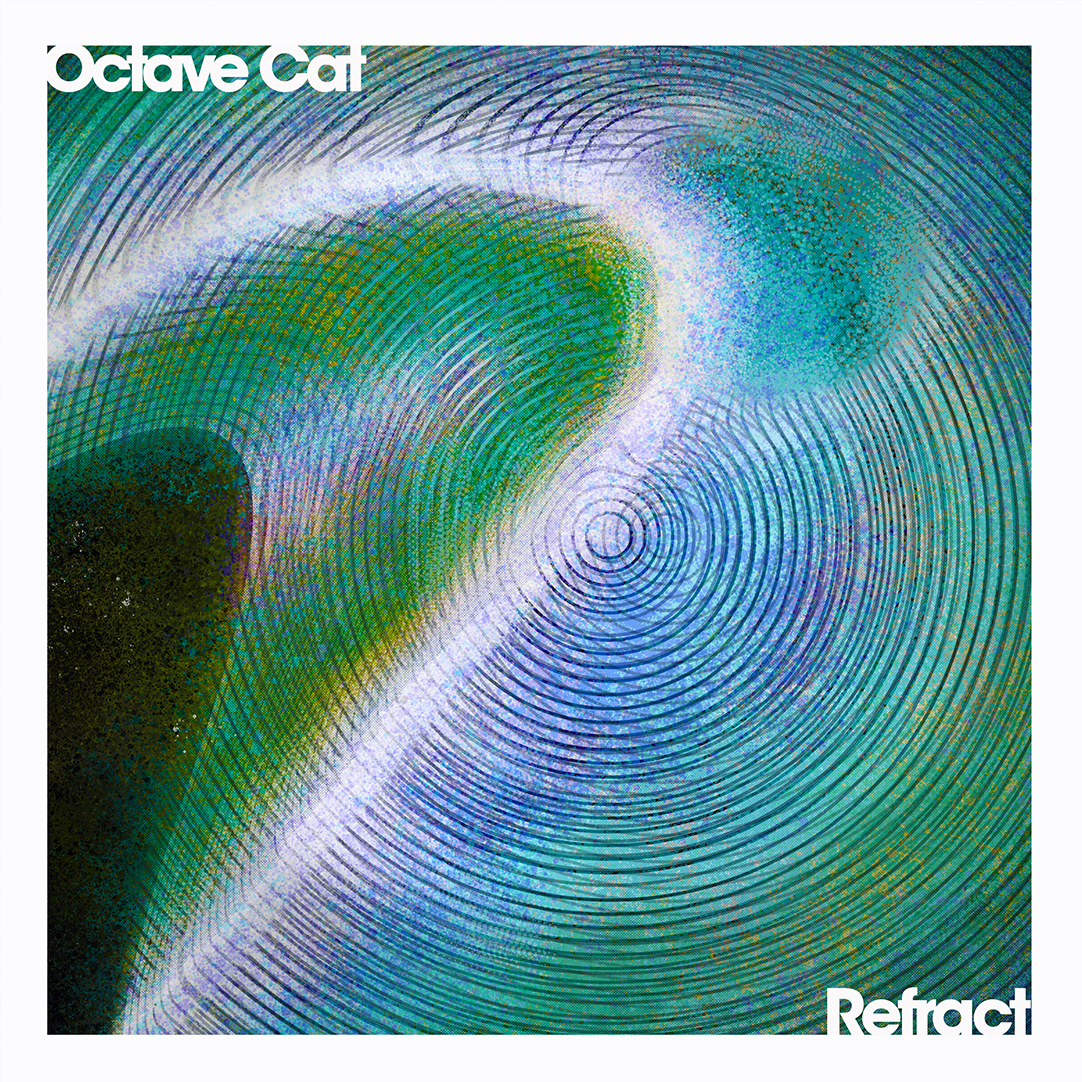 Octave Cat – Refract
1. Koji (5:08)
2. Pogo (5:43)
3. Precarious (5:02)
4. Social Meteor (4:43)
5. Staring Down (4:53)
6. Hide in the Reeds (5:31)
7. Panopticon (5:24)
8. Bach Tunes In (1:26)
9. Send it to Donny (4:14)
Upcoming Live shows:
9/14 Ardmore Music Hall - Ardmore, PA
10/5 Ogden - Denver, CO (w/ Dopapod)
10/17 Mercury Lounge - New York, NY
10/19 Electric Halloween Festival - Millville, NJ