Jerry before the Dead? . . . Hmm?
Before The Dead is by no means an ordinary musical release.  This collection of early, and quite-remarkable-they-exist-at-all recordings is a phenomenal delight for many reasons, ones so obvious to any Deadhead I will pay you the respect of not listing them.  And yes, while the many reasons for which we have all been eagerly awaiting this release are exciting enough within themselves, it is the overall palpable essence and holistic sensation that arises in the listening that snuck up on me, as if falling down a rabbit hole, where the history of Jerry and the Grateful Dead becomes the story of how each of us, and all of us, have become who we are.  Jerry will never be more accessible than he is here—he is Jerry before he is JERRY; he is a friend sitting in our living room playing music; we are down at the coffeehouse together, meeting up with other friends, slurping joe and jammin' on the scene.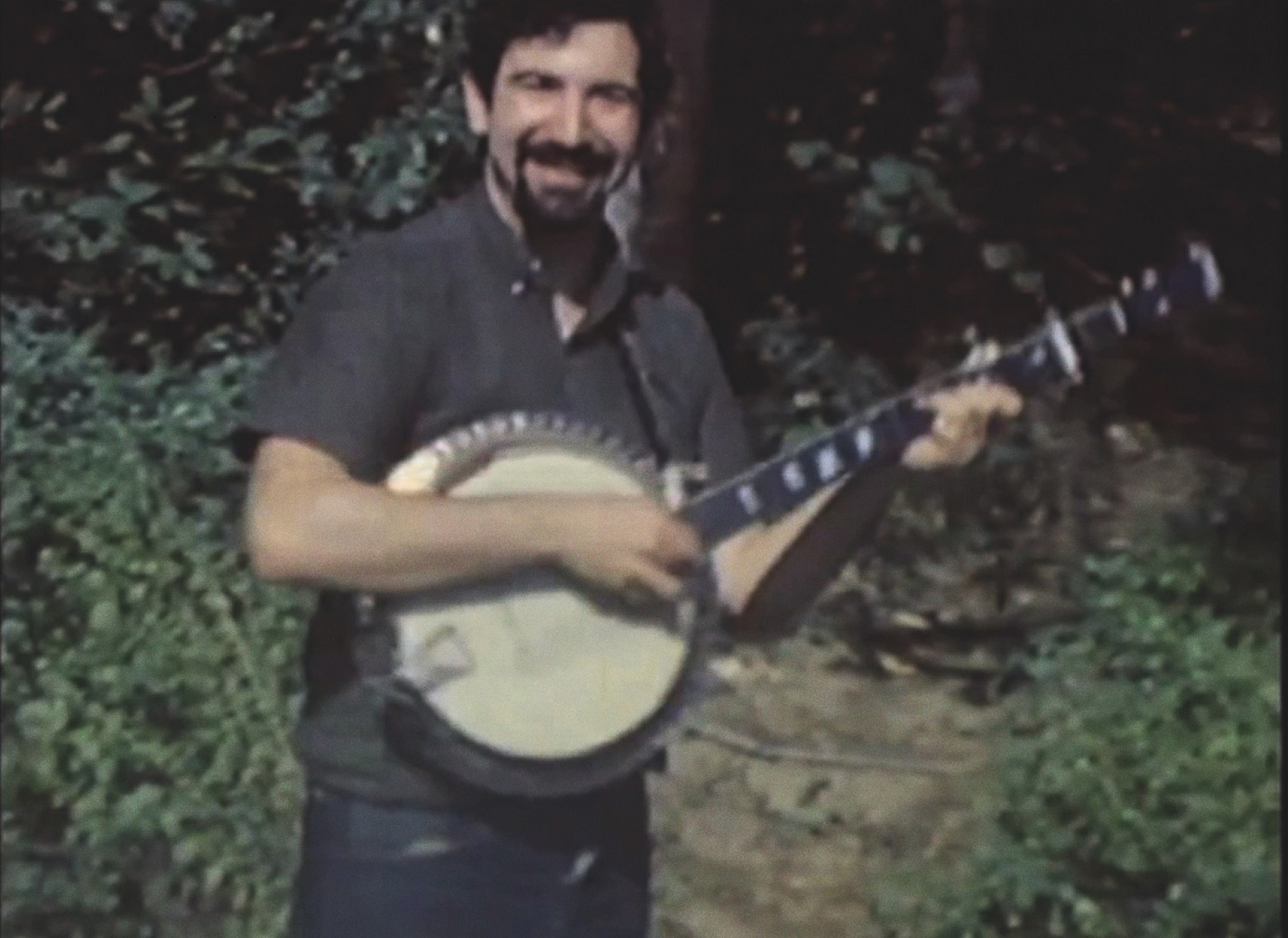 From the very first moment, we are sucked back in time with joyous abandon as Robert (Bob) Hunter and Jerry Garcia's warm, lively personalities form the stage, and the background voices of the intimate venues become the melody.  And while all of our youths did not take place at the same time Jerry's did, we are drawn nonetheless into the timeless ethos of youth, where idealism adorns itself in a righteous invincibility, and where wonder and fun is what life is all about, as if to say, "If life's not bugging you out, you're not looking at it right."
Before the Dead takes us to the calm before the storm, where Jerry is so digestible I couldn't help but engorge myself; except this was some very rich chocolate cake.  Each song, each tidbit of dialogue gently pulls on one like water over rock.  My mind was consumed by intertwining tears of sadness and beauty as Jerry joyfully talks and sings and plays with an alert youthful exuberance, each thought coming wrapped in a little bubble of emotion for me, which seemed to well up from within my being before popping into understanding.  Evoking forgotten places and synchronistic moments from happenings gone by, I was reminded of, not only myself before awakening, but a mind before chaos.  As I listened, I was immersed in the currents of an open heart, tossed between the seas of rejoicing and lamenting the sad beauty of an innocence lost—The story of a man who knows not what he is to become.
Before the Dead comes from a time of seed, both in the forming and the cracking, where the plants of yesterday and the blossoms of tomorrow all came into and arose out of the soil of the present.  Tiny little, if-this-hadn't-happened-that-wouldn't-have-happened moments spiraled through the air like birch seeds, each forming the stories we've all read.  You know the ones, about Jerry's infatuation with the music and musicians of the past, how Bill Keith inspired him, how Jerry bought a banjo from Kreutzmann's dad, and thankfully, how we never got to know what might have been had Jerry tried out for Bill Monroe.  We all came to know Robert Hunter as we read about how he and Jerry ate cans of pineapple and lived in a car.  We came to know Barbara "Brigid" Meier as we were told about the infamous never before heard recording of Jerry and Bob playing at her sixteenth birthday party, which opens this release—Yet none of this prepares us for the coalescing dimension that arises in the actual hearing of the characters live, overflowing with personality, chatting up the moment, introducing the songs, and teasing each other and making jokes in the doing so.  Such delight!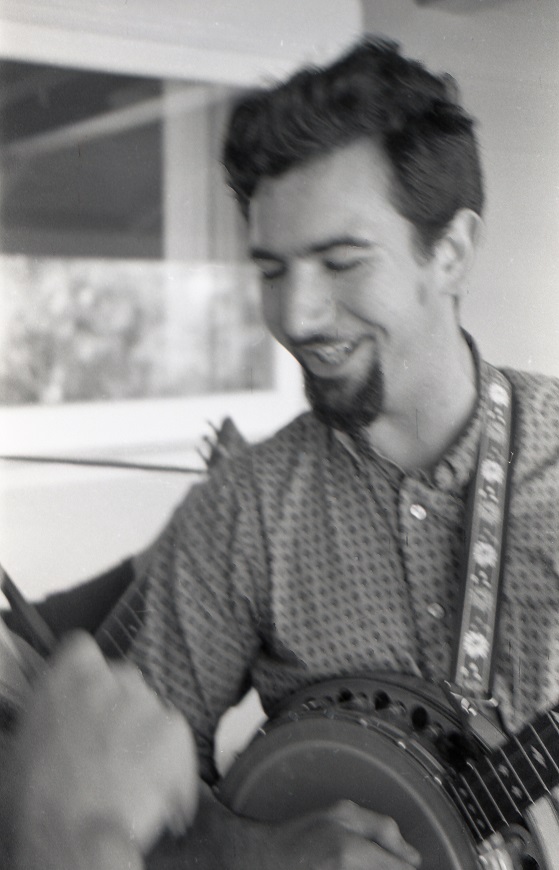 Plunged into Brigid's birthday party, Bob and Jerry have a wonderful folksy sound, a sound that is vigorously protected by Brigid's periodic shooshings of would-be talkers.  I think I'll always be partial to these first two shows quite simply because I so enjoyed Robert Hunter's warm voice, alone with Jerry, drifting about my house.  The rhythms are simple and comforting, Jerry singing a cappella is as much fun as hearing him speaking in his young voice, and the banter back and forth is priceless.  "All My Trials" has a wonderful hint of the renaissance, minstrel sound that peppers the Dead in the early years.  
By the summer of 1961, Jerry joins Marshall Leicester on banjo, with Bob playing mandolin, and they are hitting the Boar's Head pretty regularly.  We only get to catch a couple of songs before Jerry plays solo.  During this performance, an unknown bass player sits in while Jerry tries his hands on a new-fangled 12-string—And what fun it is to hear when Jerry throws out energetic versions of "Long Lonesome Road" and "Railroad Bill," obviously having a blast playing with this new toy.
By side three, it's the summer of 1962 and we're still at the Boar's Head, this time as a band called the Sleepy Hollow Hog Stompers, featuring Dick Arnold on fiddle, and Marshall Leicester swapping back and forth with Jerry on banjo and guitar.  For the most part, from here on out we'll be exploring the banjo with Jerry, from some slow-picking strum patterns to some wicked fast, finger flying, free-for-alls, both of which naturally draw out the mountain flavor and timeless life of the scamp, as if Jerry were the reincarnation of a man who had known both.  The Hog Stomper sound will continue on, finding refuge around many a fire pit at many a Dead show over the years.  Love the sound here, the life, the early versions of "Shady Grove" and "Sweet Sunny South," and Jerry a cappella, yet again, with "Man of Constant Sorrow."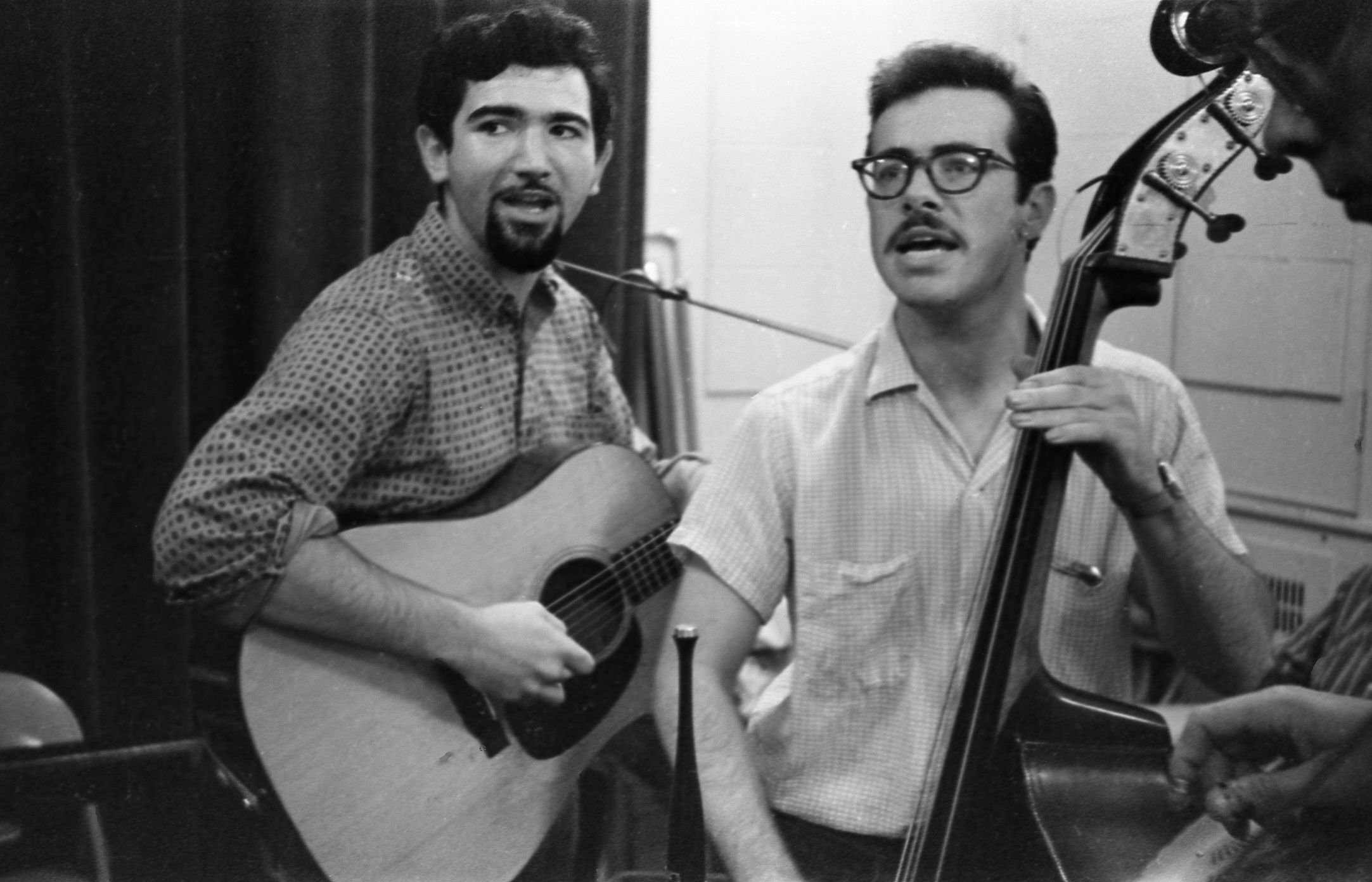 Ken Frankel appears, as does David Nelson, while Robert Hunter reappears, this time on bass with the Hart Valley Drifters.  This show is great fun in both the witty repartee and the damn fine string-play.  Performing in the studio of KZSU radio, Stanford in the fall of 1962, the Drifters show that the serious bluegrass has begun, and we are introduced to a band we'd love to see tearing up our festival stages today.  I can see it now, Young and Making Way—Jerrygrass at its finest.  For me, the standout was undoubtedly "Sitting On Top of the World," which I dare not describe lest I spoil the surprise, yet I can't help but tease the appetite—This version screams Etta Baker and would have been better served had it stayed in this form throughout its long history.  Yep, I said that.
During the winter of '63, we move over to the Top of the Tangent with eight numbers from the Wildwood Boys, featuring Jerry (banjo), Bob (mandolin), David Nelson (guitar), and Norm Van Maastricht (bass).   During this time, Jerry was frequenting the Tangent, sometimes playing with Pigpen, sometimes with Sara.  Strange to think that writing songs has yet to occur to them, (thankfully, Dylan came along to give them the idea) however, this set does contain "Jerry's Breakdown," the only known instrumental composition of his from these times.  Some of us may have heard bootleg recordings of this show made from San Francisco's KFOG's 1984 radio broadcast, yet never in such context or with such quality. 
One of the truly special gems of this album is Sara and Jerry performing together.  What an enchanting "Deep Elem Blues!"  Sara's voice is magnificent and blends beautifully with Jerry's, even when they mix up the verses.   Husband/wife team doing early versions of "I Truly Understand" and "Long Black Veil."  What more need I say?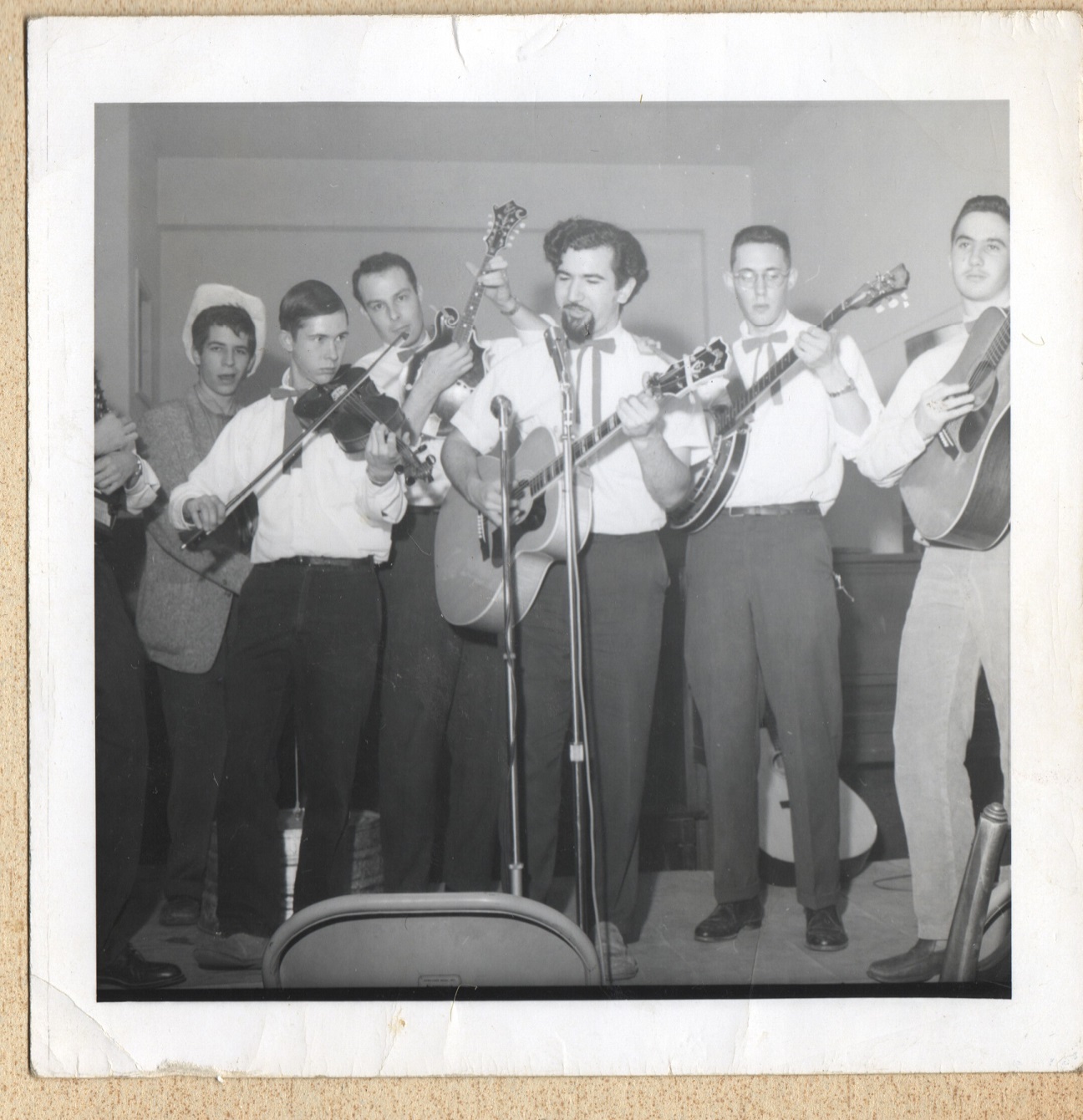 For the next several shows, the Black Mountain Boys take the stage and get down to some serious bluegrass picking with Robert Hunter on bass, David Nelson on mandolin, and Eric Thompson on guitar.  Other versions of the group include Sandy Rothman on guitar and Geoff Levin on bass.  The bluegrass aficionado could actually appreciate the music here more than your average Deadhead, but don't be fooled, anyone who drops themselves into the notes of it all will most certainly be taken for a ride.  Already pushing himself to his limits with a Bill Keith inspired arpeggio style we'll all come to appreciate, Jerry challenges himself with "Noah's Breakdown," playfully forbidding his students to listen to his attempt.  Filled with some dynamic string play, the Black Mountain Boys seem to think they're staying true to bluegrass form, and while they do so in every respect, I can't help but sense a desire to break free percolating underneath.  "Paddy on the Turnpike" is a good example of this as Sandy and Jerry toss solos back and forth, and I loved the "Rosa Lee McFall," familiar, yet different.
Wrapping things up in the summer of 1964, the Asphalt Jungle Mountain Boys, a mix of Jerry (banjo), Jody Stecher (mandolin), and Eric Thompson (guitar) provide the final four songs.  While this marks the end of an era, we can find comfort in knowing that what was, remains imbued within what is.  Before the Dead is a treasure trove of music and ambience, music one would do well to consider savoring, like the proverbial bottle of wine, aged exquisitely—Not to be rushed in the ingestion, but contemplatively rolled across the pallet in the swallowing.  The rest is history.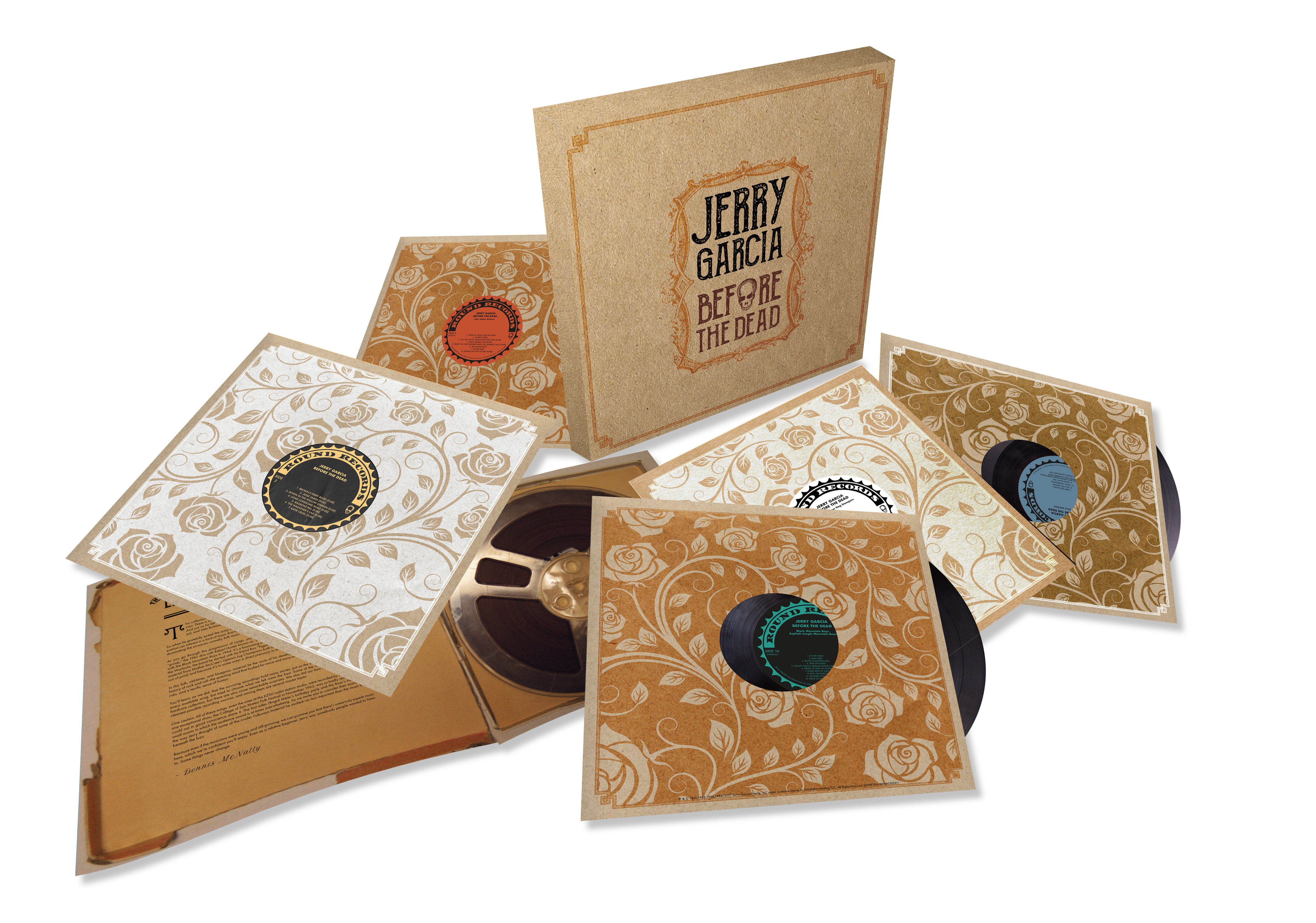 At 84 songs, most under three minutes, Before the Dead is filled with rare and sparkling jewels that are a true joy to sift through.  Accompanying the limited edition LP release (a mere 2,500) is an intriguing thirty-two-page booklet, which breaks down the music and paints pictures of the circumstances that surrounded it.  Neil Rosenberg gives a comprehensive history of each song, and a glimpse into the happenings of Jerry's life at the time, including the history of each recording in "Tales of the Tape."  Essays by Sara Ruppenthal Katz, Stu Goldstein, and Dennis McNally provide an excellent backdrop, which quickly inspired me to peruse my Grateful Dead book collection so I could reread all the old stories as I listened, and I was glad.  The real pleasure to this release is found in the thoughts and memories we have by taking this time to spend with Jerry, to ponder the phenomenon, and to recall the enrichment the Dead had on our lives, right here, from the effervescent beginnings of what we are to become.  How wonderful it is to be reminded of our younger selves, and to be thankful to them for having the courage and insanity to do what they did so that we may appreciate being who we are today.   
I can only imagine all the work that went into compiling this release, yet Dennis McNally did an amazing job corralling the bits and pieces of humanity, moments, and artifacts in order to bring this chunk of heart out of the void and into our hands.  And let's not forget the ones that opened their upstairs to a bunch of bohemians who couldn't help but explore vibration beyond all else, or were there to make the recording, or copy it, or save it, or were there plucking strings, for without them, Jerry wouldn't have been Jerry—For without them, none of us would be who we are.   Oh, to so many people and things can we express our appreciation for the gift that is Jerry, before the Dead.
"So forget about your yesterdays of sorrow
And forget about the darkness you have seen
For there's only you and me at the edge of an endless sea
And remember that the only time is now."