For a first year festival, Orlando Calling really had it all, proving the organizers are not strangers to what makes a great weekend of music. This was the first of hopefully many Orlando Callings to come, with headliners on Saturday featuring The Killers, The Raconteurs and The Pixies. Sunday featured Bob Seger and The Silver Bullet Band, and Kid Rock.
The Citrus Bowl in Orlando is no stranger to big events, with Bowl Games, Monster Jam and WJRR's Earthday Birthday concerts each year, but all the locals were eager to see how Orlando Calling could pull off such a huge music festival. Even though the organizer, Melvin Benn of Festival Republic reports losing more money than expected on the festival over all, the festival fans hopefully still felt it was a success and will encourage Benn to give it another go.
The first year of festivals can be a crapshoot, for the organizers and the fans. Festival Republic was able to take into consideration the genre that central Florida residents would snatch up tickets to, but they may have overlooked the fact that was a holiday weekend, with Veterans Day falling the Friday before, as well the rescheduled Come Out With Pride Parade which usually draws crowds of 100,000 people and other events that were happening in conjunction with the festival.
I was one of the many trying to fly into Orlando during this heavy travel weekend, and was so glad to make it into town. The organization was amazing, with entrance lines well labeled and five stages spread out in and around the Citrus Bowl grounds. Saturday had a wide variety of genres to catch with punk, indie and southern rock, even a taste of hip hop with Kid Cudi. The Avett Brothers got into their usual rhythm after some sound adjustments were made. Their energy was what I am used to seeing, but they played and sang and the crowd sung along.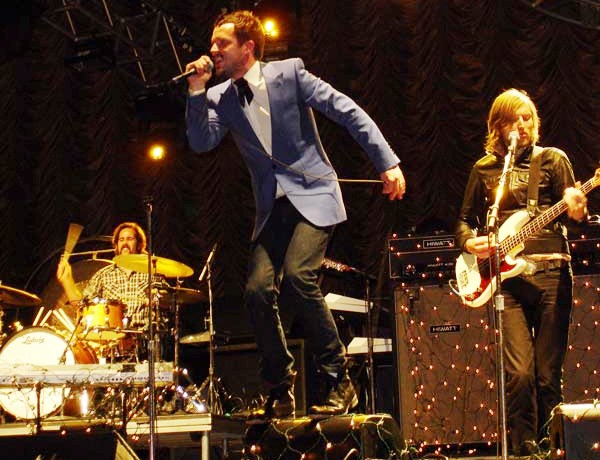 My main objective for this trip was to get to see The Pixies, who were on my "wish I had seen" list. They played Doolittle in its entirety and then closed out with Nimrod's Son, Isla De Encanta, U Mass and Gigantic. This monkey had gone to heaven- it was a goose bump full experience for me. Kim Deal seemed to be having the most fun, giggling and goofing. I am so glad to be able to cross this band off my "wish I had seen" list! The Raconteurs rocked all their hits form their two albums, not revealing any hint of new songs or a new album on the way. Brendan Benson and Jack White harmonies are haunting in person. Saturday ended with spectacular set by The Killers complete with fireworks and pyrotechnics.
Sunday was geared more toward the older crowd, and was way more packed with people than Saturday. The beer lines were longer, as well as the bathroom ones and the stands were full of three times as many people as Saturday. We caught most of The Doobie Brothers set, which started with new ones the blasted into everyone's old favorites. We caught some of Buddy Guy, who entranced us with his blues guitar. I wish I had not missed local favorite Big 10-4, but with so much music on so many stages something has got to give and Buddy Guy won because of his seniority. The group I was with got really excited for Kid Rock, and I was just going along for the ride but man, did Kid bring it. He played all the hits, and then some. I was shocked to see him play each instrument on the stage at some time during his set, which finished with a gospel choir finale. My personal favorite was his DJ moves. Sadly, after two full days of music, we were worn out and did not stick around for Bob Seger, but I heard it would have been worth sticking around for.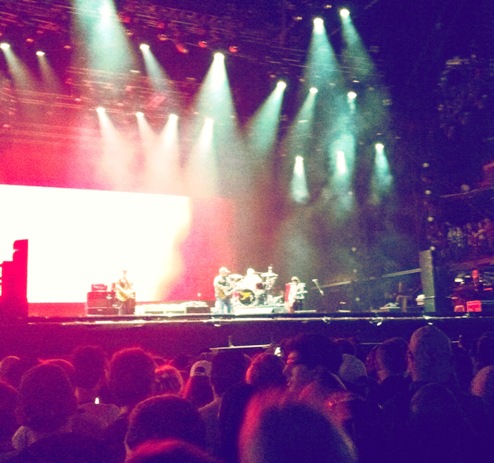 So, should Orlando Calling give it another go? I say yes, but check the other events in the area before, maybe bump it up to the first weekend in November or even December. Festival Republic really knows what they are doing, that was obvious from the beginning. The festival created so much revenue for the area in hotels, food, and even created much needed jobs, even if the organizers did not. I spoke with one of the VIP bathroom attendants and thanked her for her work, apparently not something she was used to. She said, it had been tough and long days, but at least she knows she can pay her mortgage this month.
If that's not enough of a reason, then consider the music draw. Festival Republic brought such big names, and it was only the first year. It can only go up from here, with a better date and more publicity and marketing in and outside of the Orlando area, not just on Pollstar. Melvin Benn, if you read this, I have hope for Orlando Calling, and I am for hire!