Southern jammers Perpetual Groove and Northeast jazz-fusion funksters Kung Fu will co-headline The Fox Theatre in Boulder on Thursday, November 8th.
The moody, brooding lyrics that comprise a number of their songs make Perpetual Groove the band they are: a rock ensemble catapulting beyond traditional musical confines yet dwelling in the spiritually contemplative side of Brock Butler and company.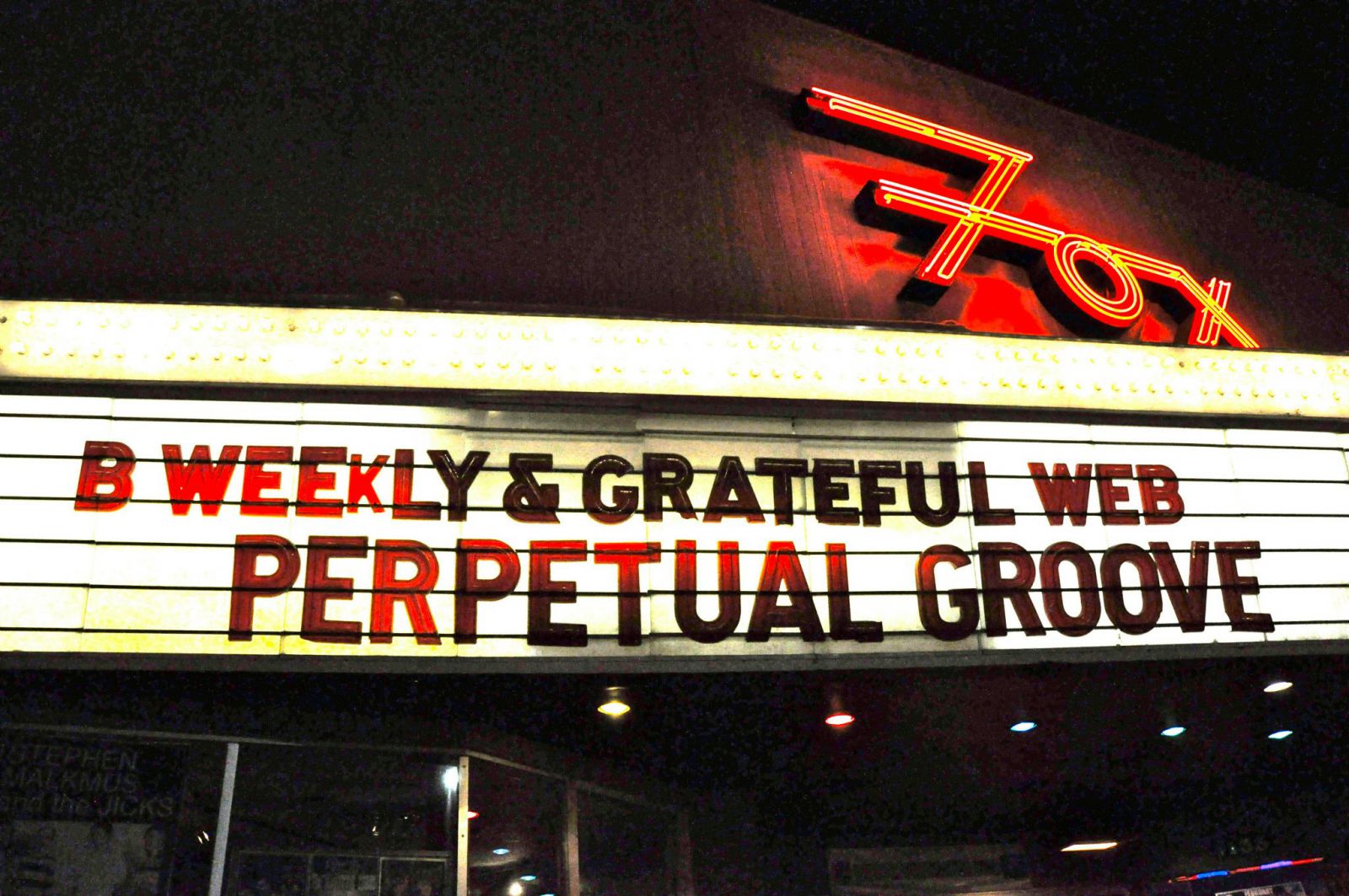 Their more than a decade long history of touring Colorado's abundance of venues wouldn't be complete without a stop at the Fox Theatre.
While the "he sounds just like so-and-so" trope of concert reviews may be a bit overdone, I cannot help but proffer my own lovechild analogy: the intensity springing from Tim Palmieri's Fender made him sound like the spawn of John McLaughlin and Robert Fripp circa 1971-73. With a sophisticated olio of funk-fusion, electronic dance, and rock 'n' roll and musicianship that can be described as nothing less than virtuosic, the New Haven-based quintet wildly exceeds those expectations. But here's the rub; neither their meticulous blending of musical styles nor daedal improvisation is the chief component that continues to make Kung Fu one of the most exciting bands in the country.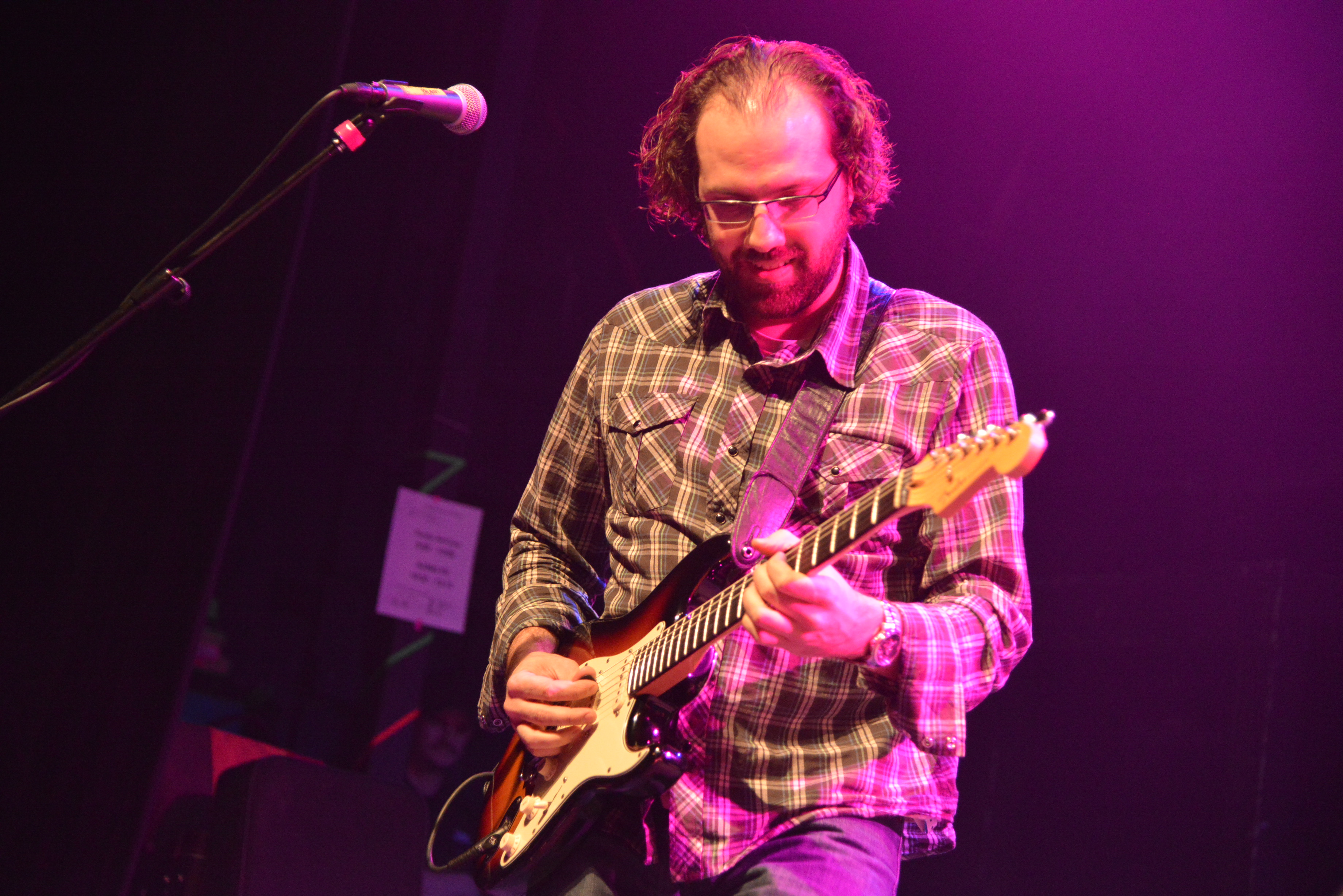 McLaughlin, Miles Davis, John Scofield, and Frank Zappa all played formative roles in Palmieri's musical development: "I love channeling those influences in fast, furious fusion," the guitarist averred. "(The key to our success is) getting on stage and playing music with attitude and a rock 'n' roll spirit." And therein lies the essence and distinguishing imprint of Kung Fu. Davis and McLaughlin pulled from sundry musical genres when creating the landmark album, Bitches Brew. But I've never felt the urge to get out of my chair when listening to it. On the other hand, Kung Fu marries the complex rhythms, exotic time signatures, and high-volume sonic magnitude of their fusion forebears with melodies, tones, and jamming that are eminently danceable. The result of this union is an exhilarating musical experience that invigorates – and completely satiates – the mind and body.
When we asked Palmieri to describe the sensibility of Kung Fu, he took a moment to collect his thoughts, then posited, "We want to hold the groove within while taking a lot of chances…Everyone's a great listener and killer player and the music is intense, especially at high altitude." While Kung Fu was formed in late 2009, the band members have a much longer history that affords them the listening skills and experience to take chances.