On an unusually cool August night at the Vina Robles Amphitheatre in Paso Robles, hard rock icons Pat Benatar and Neil Giraldo brought their extensive catalog of rock hits to an adulating crowd. The Sunday, August 28th show was buffeted by unusually cool winds from the north, creating longer lines at the coffee bar than at the beer and wine bars. But that did not stop the excited audience from enjoying a night at the beautiful venue.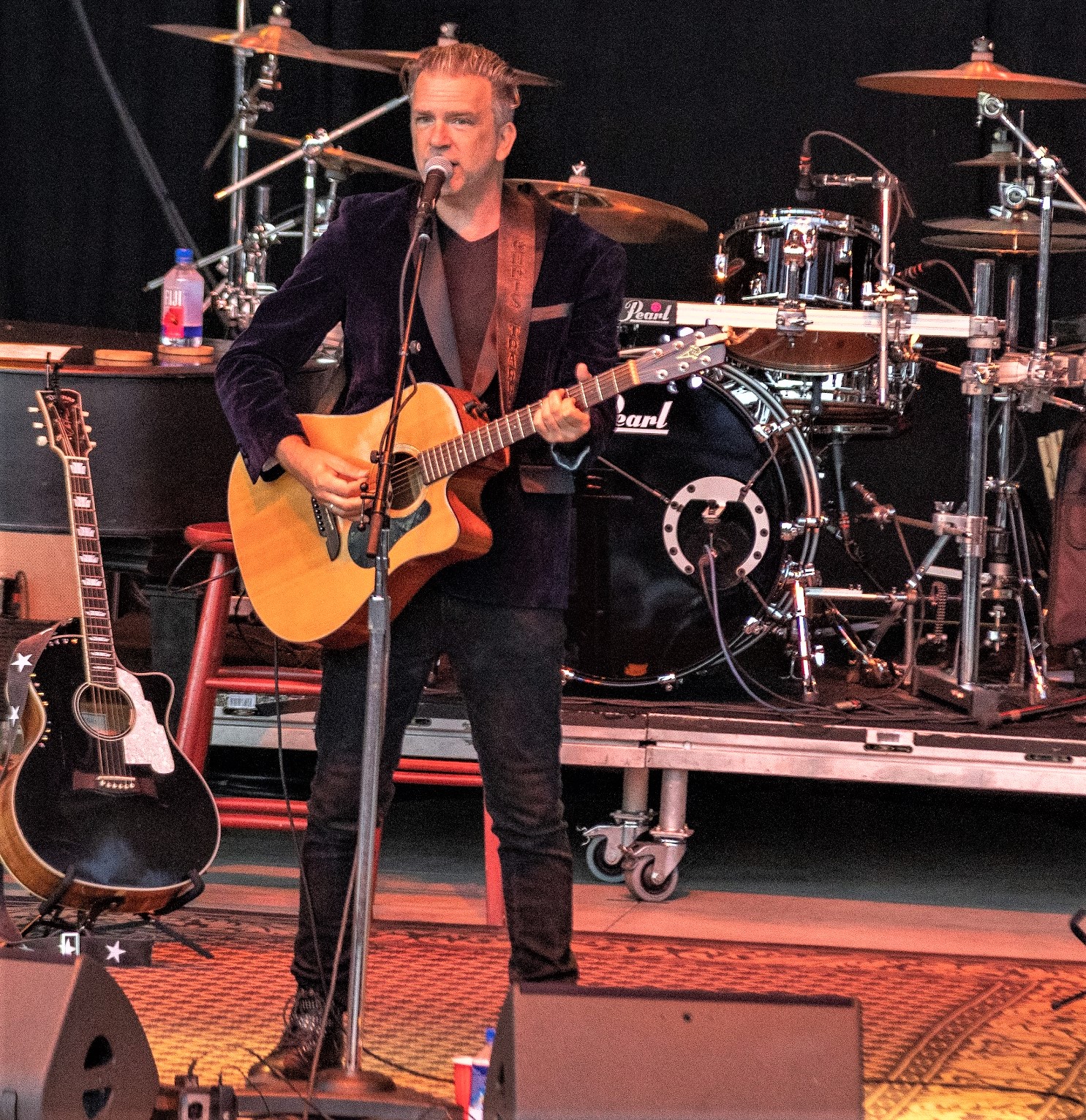 The show began with an afternoon acoustic set by New York singer/songwriter Chris Trapper. The singer and guitarist played a folk-inspired set of original tunes infused with storytelling and humorous anecdotes. The prodigious songwriter, formerly the lead singer of The Push Stars, has released several solo albums and written numerous songs for several major studio films and television. His music can be heard in hit films like "There's Something About Mary," The Devil Wears Prada," "Some Kind Of Beautiful," & "August Rush," among many others. His short set was well received by the crowd at Vina Robles, even eliciting a sing-along for the hilarious tune "F%&k It," featuring a kazoo solo. The set ended with a song from Trappers' days with The Push Stars, "Keg on my Coffin." The tune laced with dark humor was a fitting end to the set.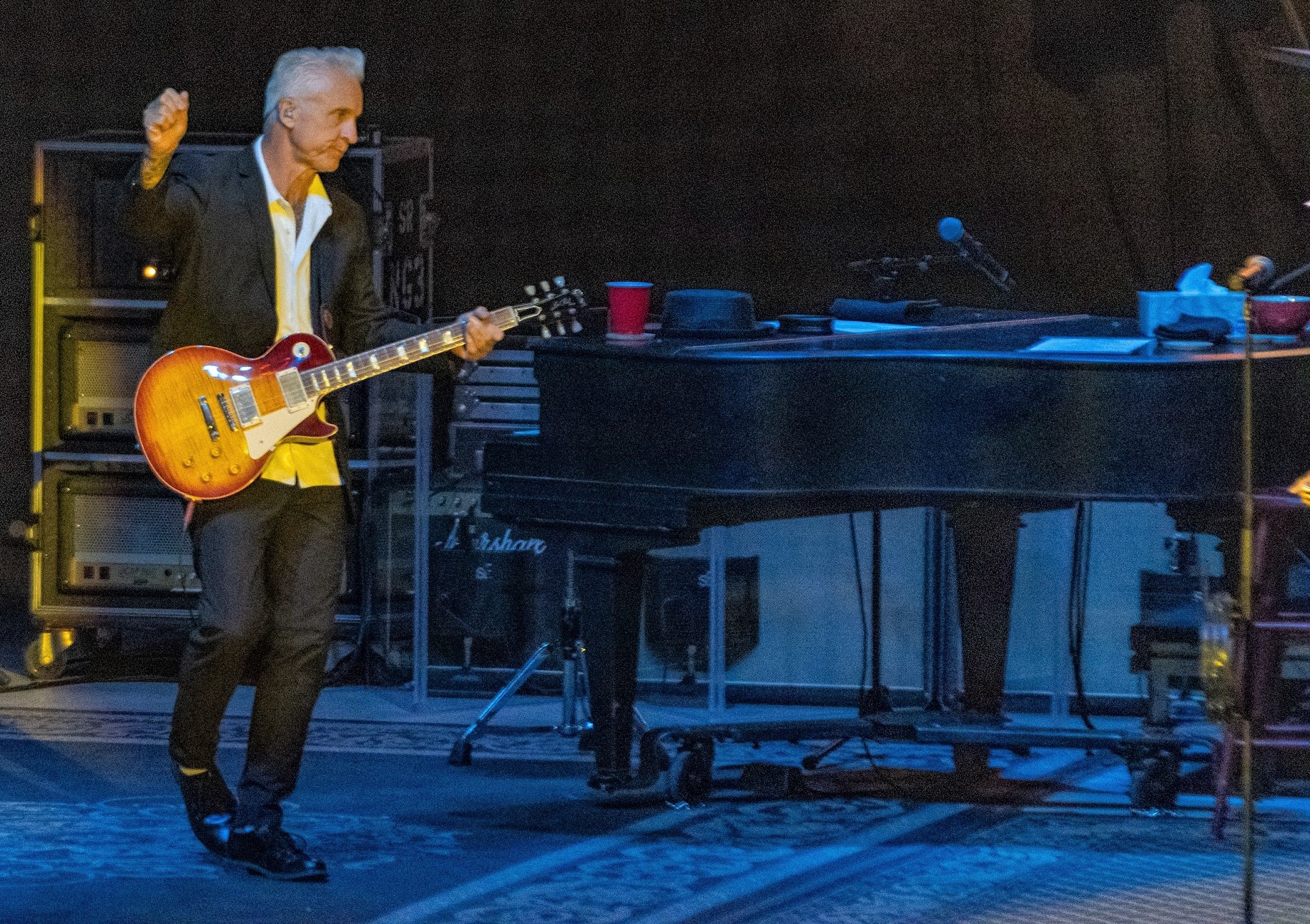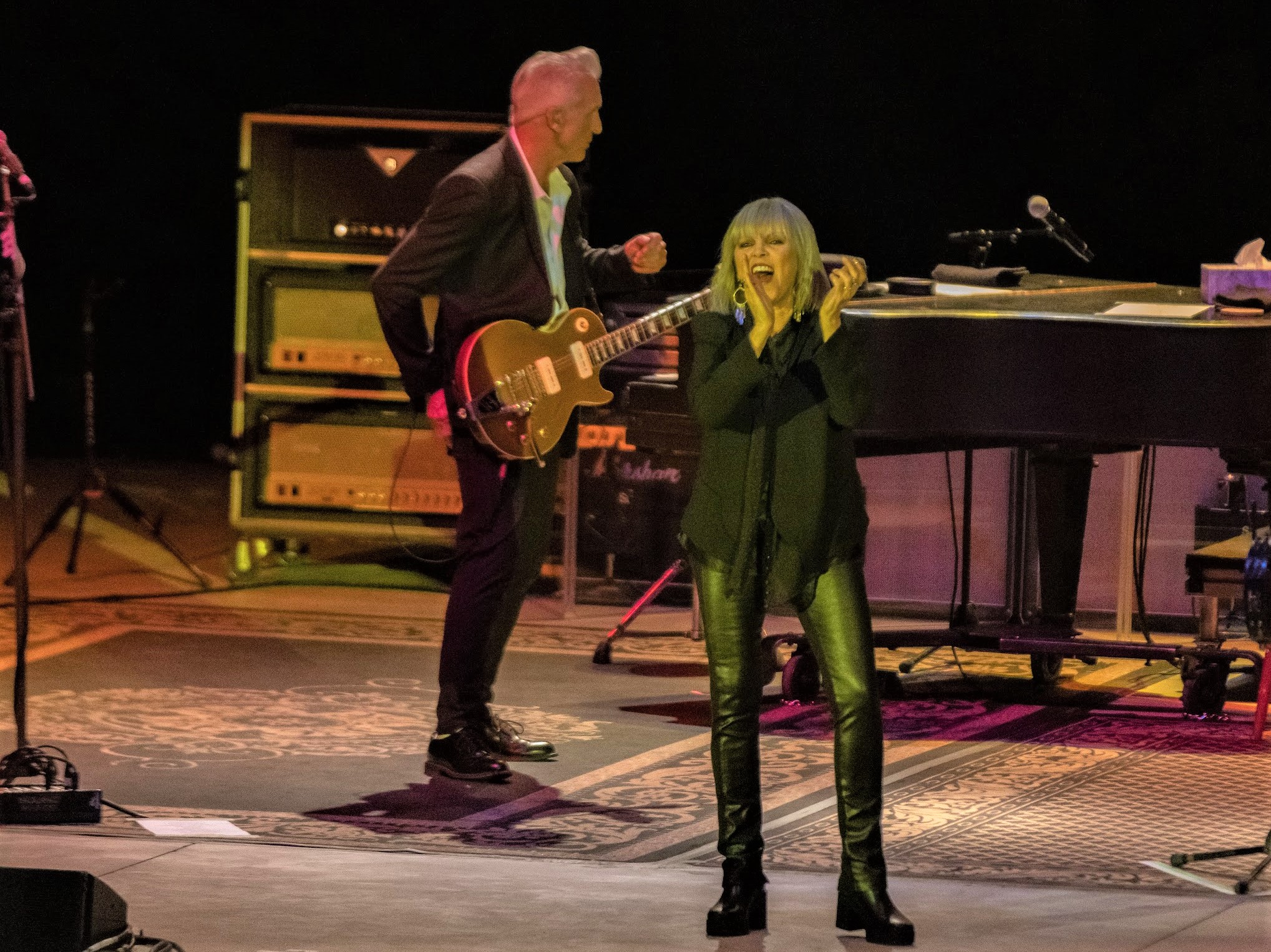 As the late summer sun faded to twilight Pat Benatar and Neil Giraldo took the stage along with their veteran drummer and bass player, eliciting a massive roar from the crowd. The band launched straight into the hit-laden catalog the group has been producing for over 40 years. Benatar's phenomenal vocal range remains intact, with the singer offering up frantic wails that have been the moniker of her hard rock sound. Giraldo paired perfectly, offering up a litany of ear-rattling guitar solos. The pair bantered with the crowd, consistently offering anecdotes to nearly every song and celebrating their more than 40 years together. The setlist included crowd-pleasing hits like the ballad "We Belong," the rock drenched "Promises In The Dark," an acoustic version of "Shadows Of The Night," and the dark rocker "Hell Is For Children." Purposely left out was the hit tune "Hit Me With Your Best Shot," as the group dropped the well-known song from their setlist to protest against gun violence.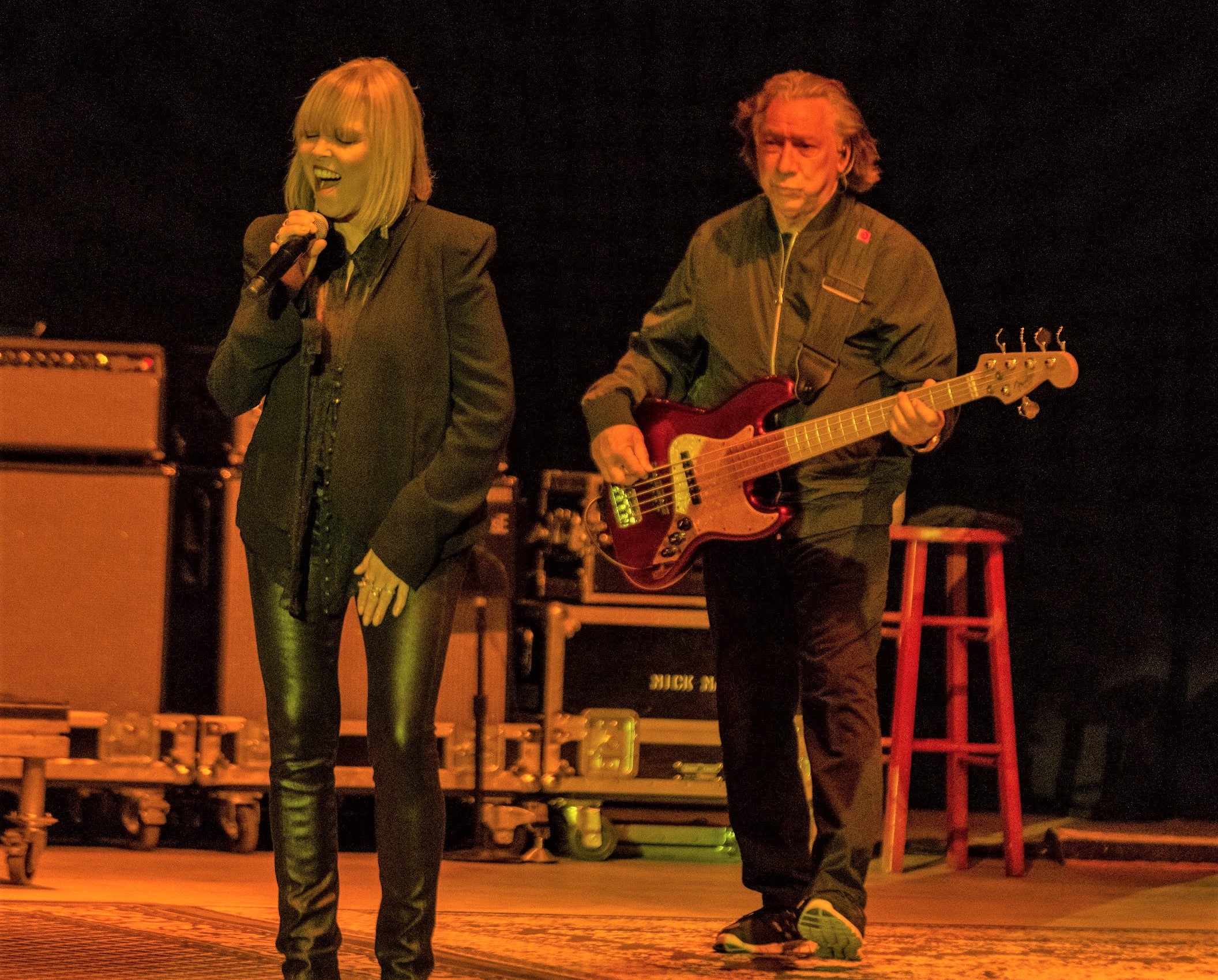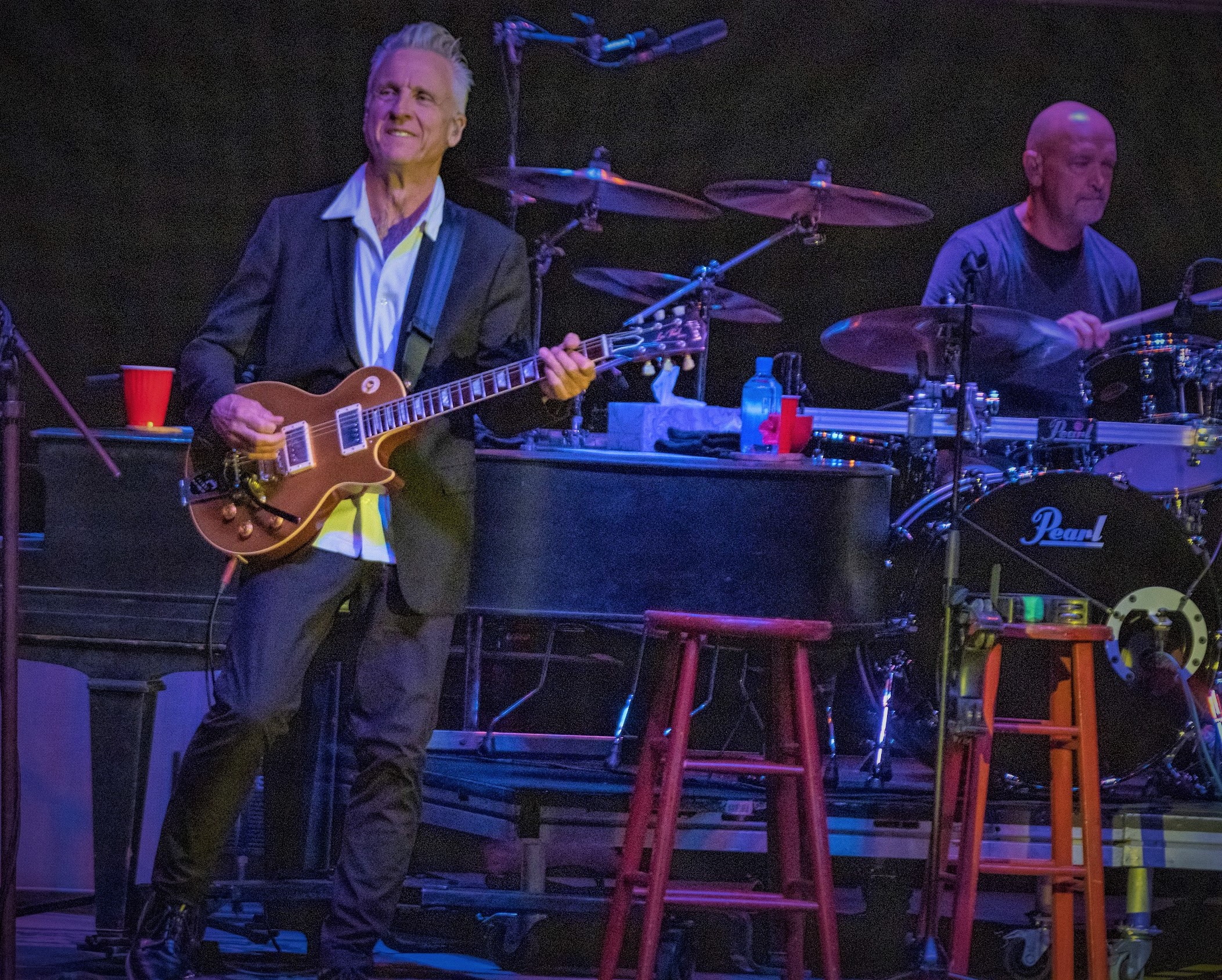 Benatar and Giraldo are set to be inducted into this year's Rock and Roll Hall of Fame, and the pair have also produced "Invincible: The Musical," which debuts in Beverly Hills this fall. But for music fans at Vina Robles on this late summer night, it was all about living in the moment with the fantastic hard rock quartet as the set progressed with dance-inducing tunes like "Love Is A Battlefield." The band ended with a multi-song encore, including a spirited cover of The Beatles' "Helter Skelter" and the meg a hit tune "Heartbreaker," for an explosive ear ringing finale.