It seemed like Deja Vu at the Arlington Theatre in Santa Barbara, California, on August 16th, 2023, as 73-year-old Peter Frampton hobbled onto the stage with a cane and swiftly took a seat for the remainder of his concert. Last year, the 83-year-old legendary singer Tom Jones took the stage in the ornate Spanish-themed theater in much the same way. Nursing a bad hip, Jones waddled onstage and swiftly took a chair before singing a fantastic blues rock set that may have been the best concert of 2022 in Santa Barbara. This year, it was Frampton's turn to play an astounding nearly three-hour set, which was also drenched in rock blues. Frampton is no stranger to his fans in the city, who packed the sold-out show. In 1981, the guitarist extraordinaire played a show at the same theater, performing a back-to-basics set, shortly after the hysteria of his massive stadium tour and live album had begun to wane. In 2015, Frampton performed at the historic Lobero Theatre as part of the Notes For Notes benefit concert. But Frampton's latest show in Santa Barbara was probably the most special simply because it took place at all. This fact was reflected in the current tour's moniker "Never Say Never."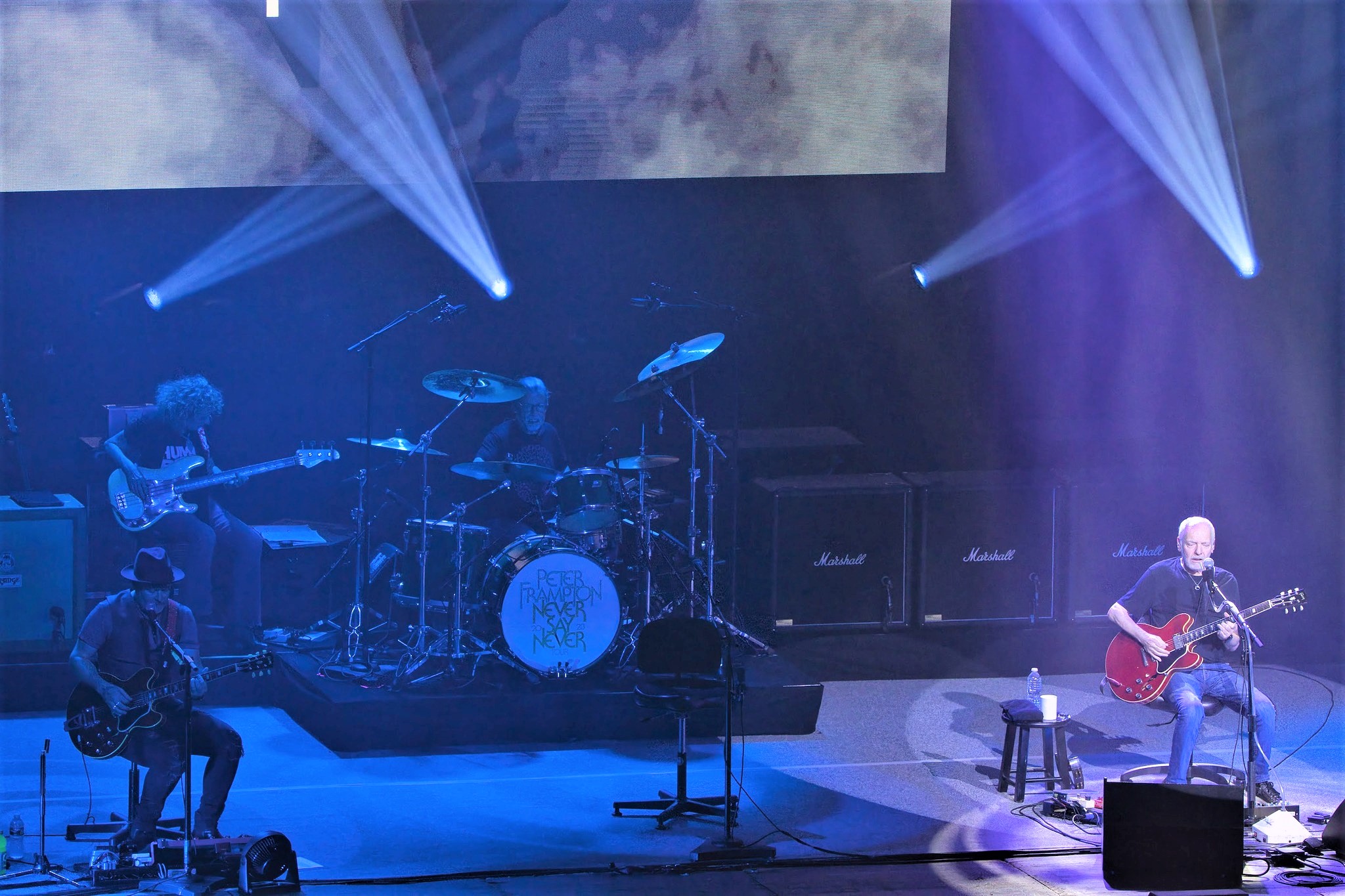 On the evening of August 16th, the anticipation in the air was palpable as the curtains lifted for the commencement of what was billed as the "2023 Never Say Never Tour." Peter Frampton, known to many as the golden-haired, golden-boy guitarist of the '70s and '80s, made a profound statement right from the outset. The show commenced with a touching slideshow, taking the audience on a sentimental journey through time. There, amidst a montage of iconic figures like David Bowie, The Rolling Stones, and Olivia Newton-John, was Frampton, a symbol of a bygone era in music history.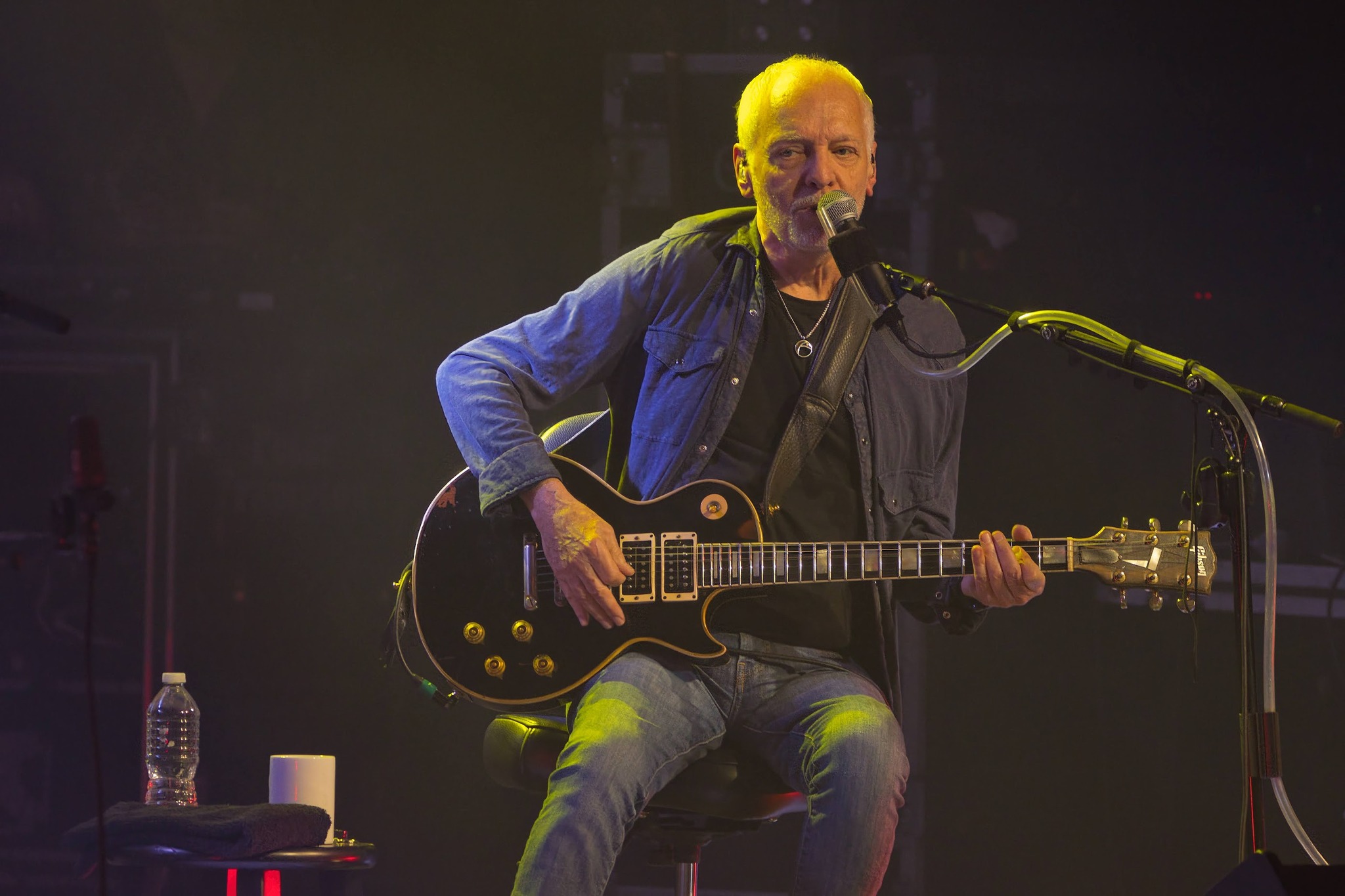 Four years ago, Frampton had disclosed his diagnosis of inclusion-body myositis, a degenerative disease, and announced a farewell to the stage. However, the very existence of this tour, aptly named "Never Say Never," underscored that where there is a resolute will, there emerges a way to persevere and continue doing what one loves most—playing music. And play he most certainly did.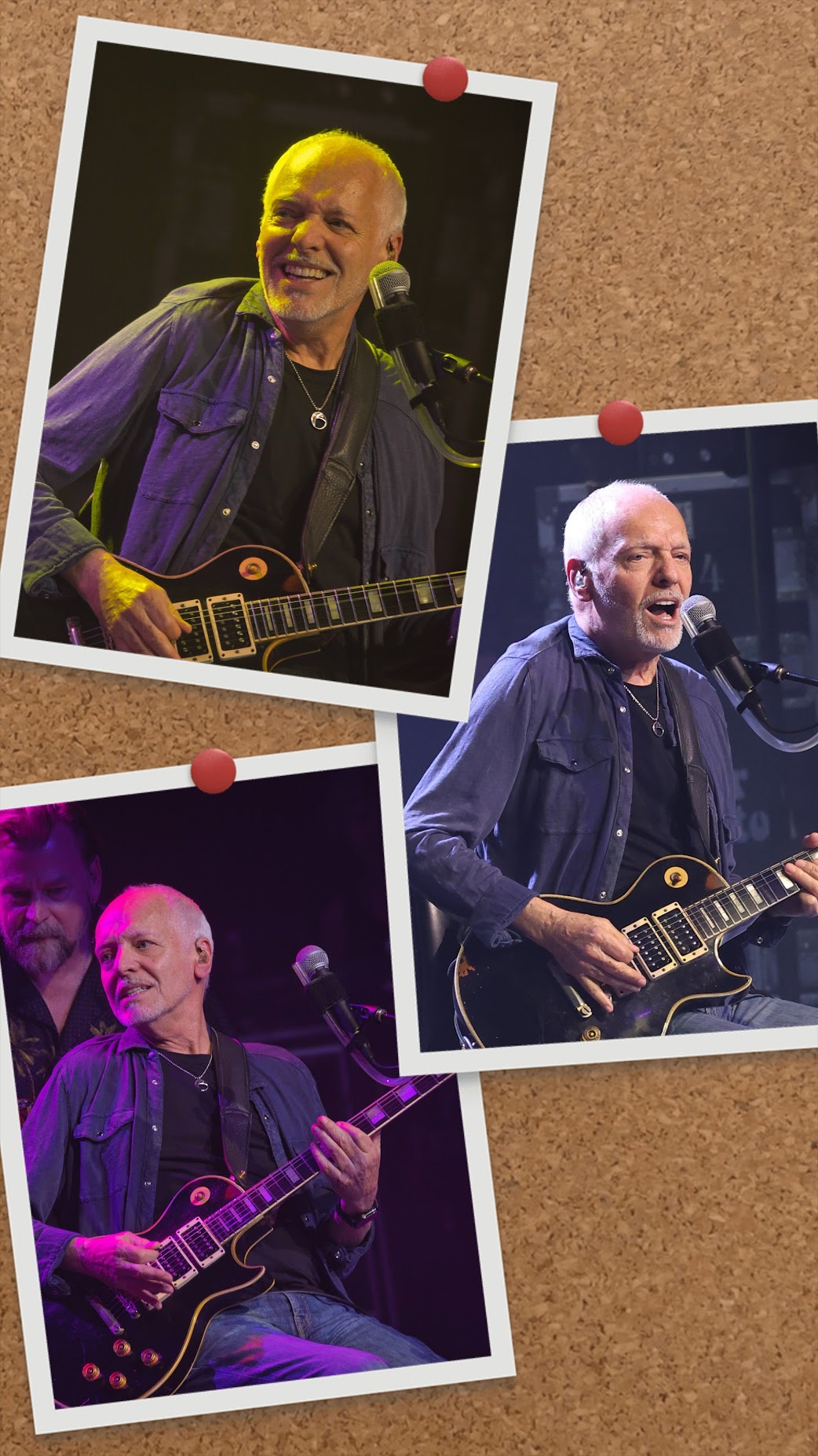 Throughout the evening, Frampton remained seated, a testament to his determination and resilience. Despite this physical constraint, he delivered a performance that can only be described as electrifying, triumphant, enthusiastic, and utterly endearing.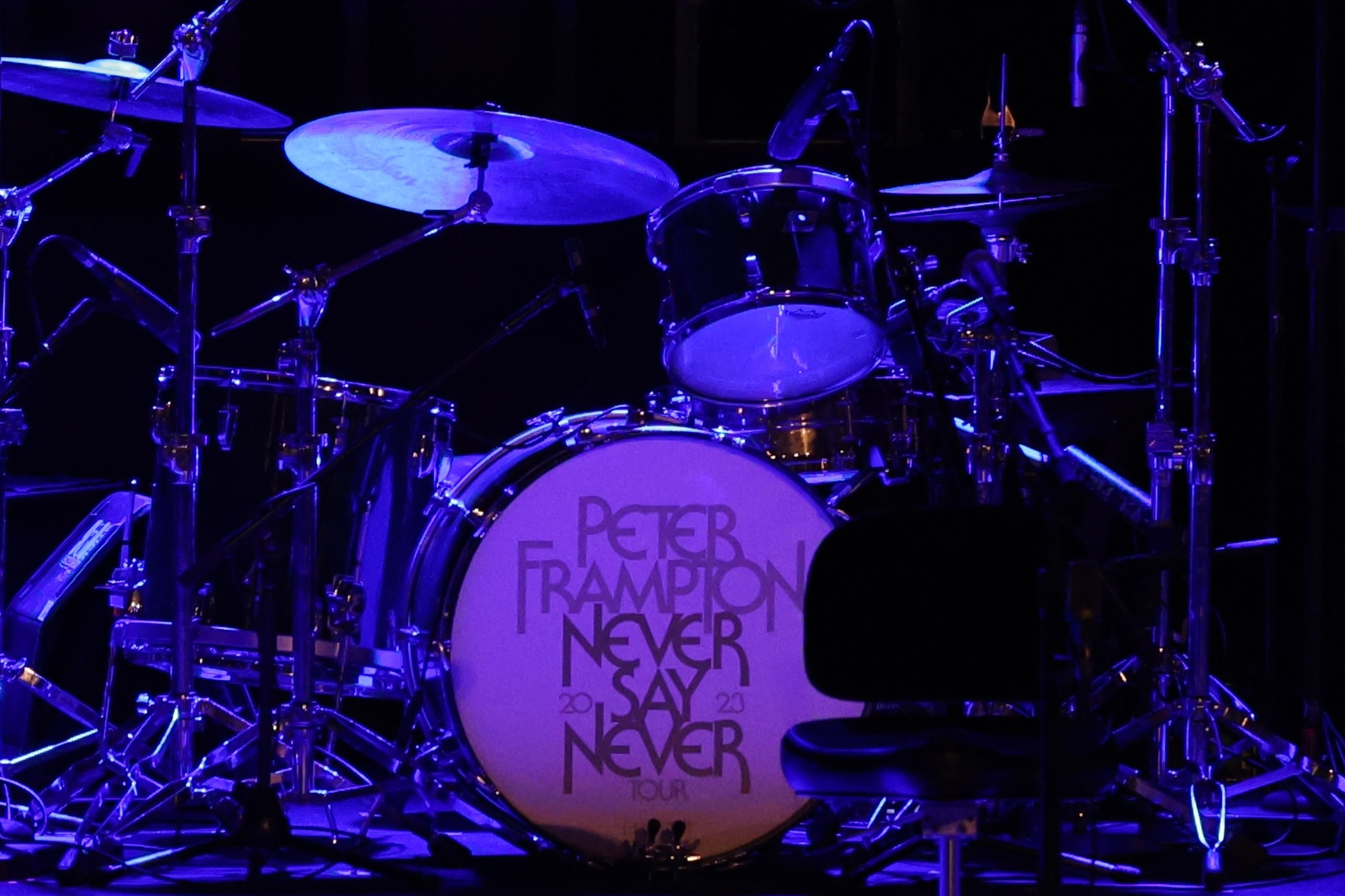 He kicked off the gig with a bang, cranking out the 1986 classic "Lying," flaunting his guitar magic immediately (and consistently throughout the night). He casually shed his jacket, quipping, "That's as far as I go. You don't want to see what's hiding underneath now - oh, no!" A cheeky start, setting the tone for the evening.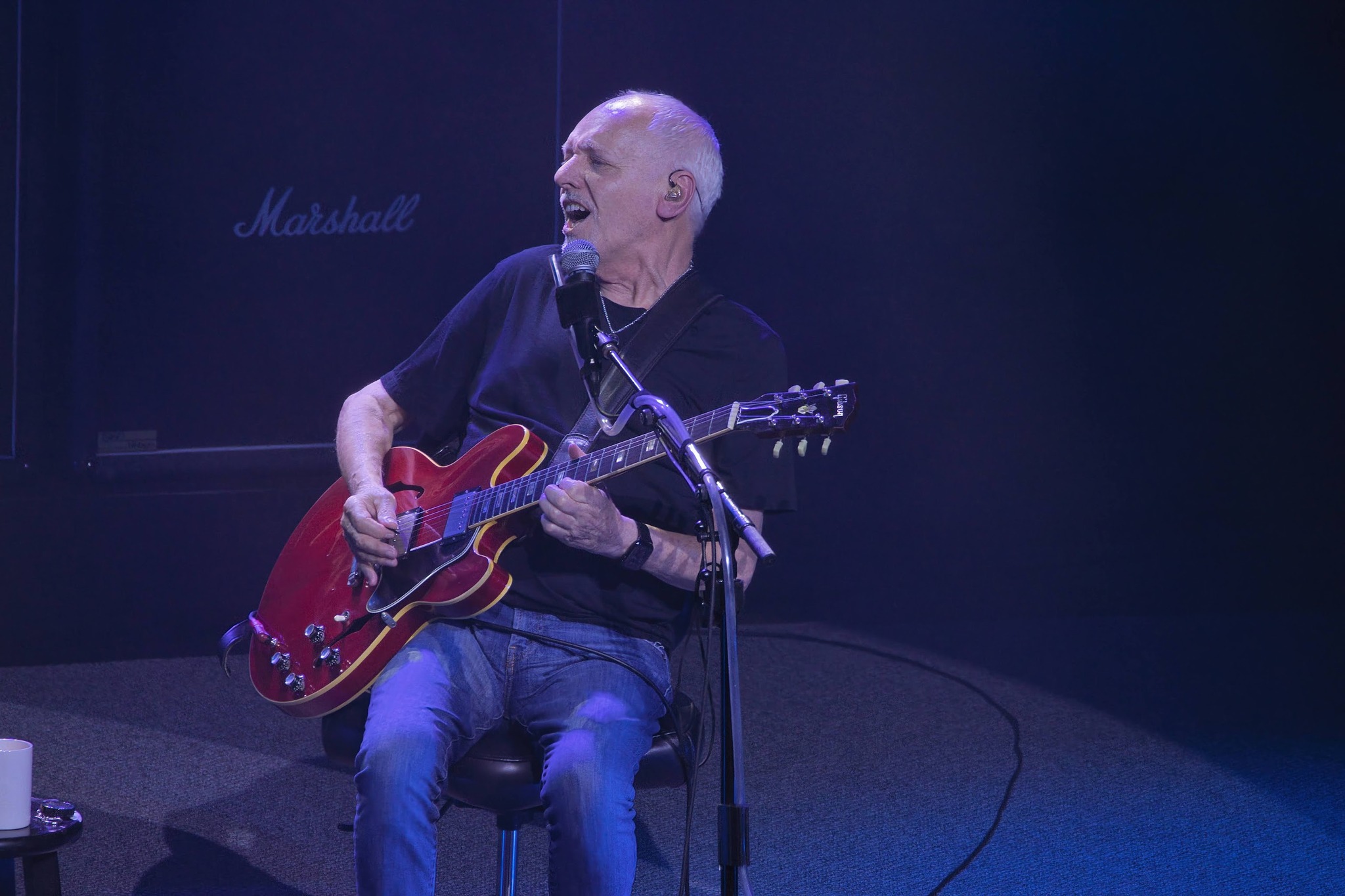 Frampton swiftly dived into a string of timeless favorites, delivering electrifying renditions of "Shine On," "I Got My Eyes on You," and "Lines on My Face." He dedicated The latter to Jerry Moss, the co-founder of A&M Records, who sadly passed away earlier that day. Frampton shared, "He adored this song, and so do I. His spirit, his support, that's why I'm here tonight," as images of Moss graced the backdrop.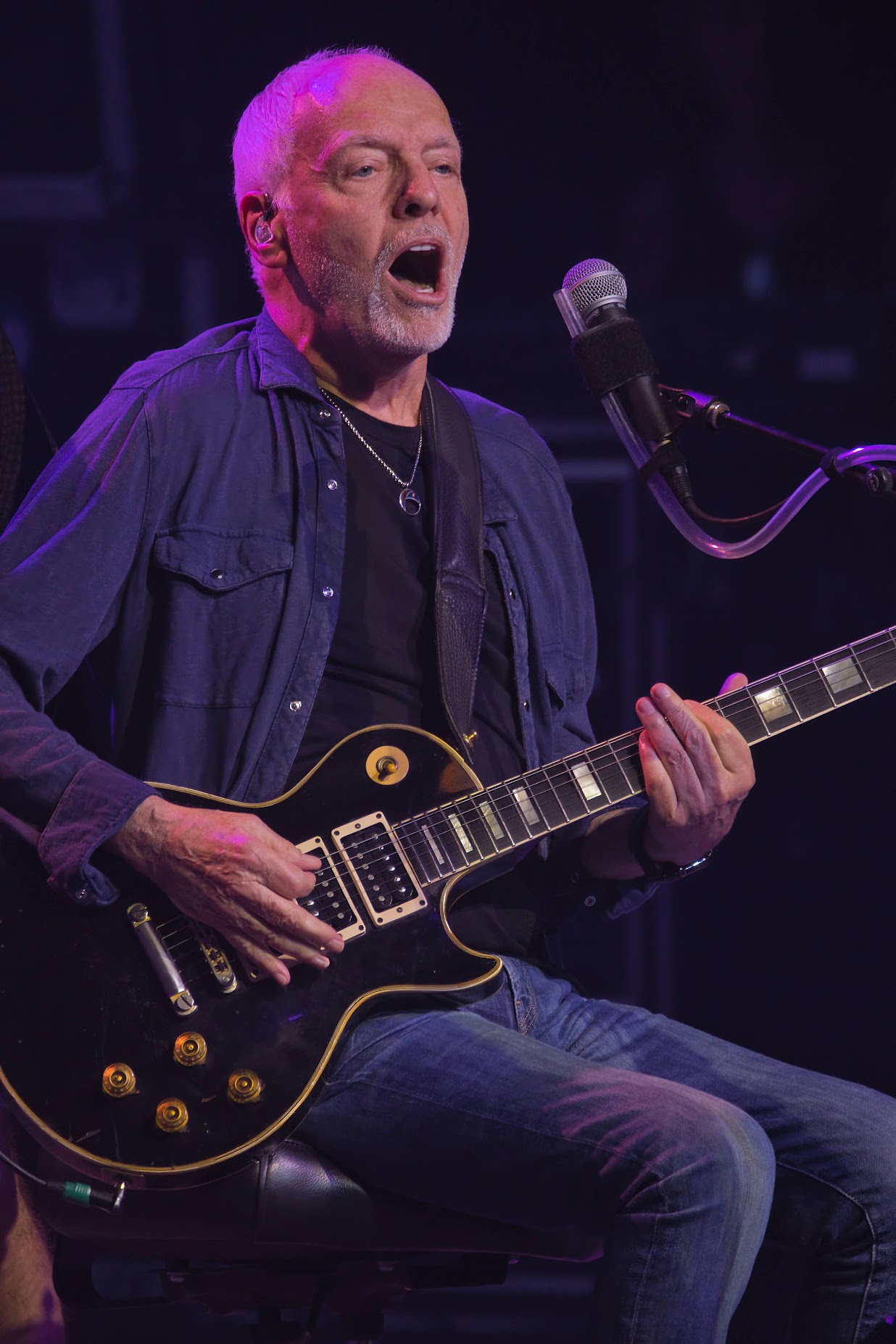 But the melancholy didn't linger. "Show Me the Way" followed that iconic 1975 anthem that's practically impossible not to sing along with. It earned a standing ovation, prompting Frampton's wry remark, "We're our own opening act. We warm up the crowd, and then we dazzle them." Next up was a brief foray into old-school blues, including an instrumental take on "Georgia on My Mind," the 1930 classic by Hoagy Carmichael and Stuart Gorrell, though Frampton was quick to note, "We took our cue from Ray Charles." While he's dabbled in blues with recent albums, this audience was undeniably a rock 'n' roll crowd, evident from the enthusiastic response to "Baby, I Love Your Way," "All I Want to Be (Is by Your Side)," and "(I'll Give You) Money."
And, of course, there was the even more legendary "Do You Feel Like We Do," a song that had the entire theater on their feet, belting out the lyrics in unison.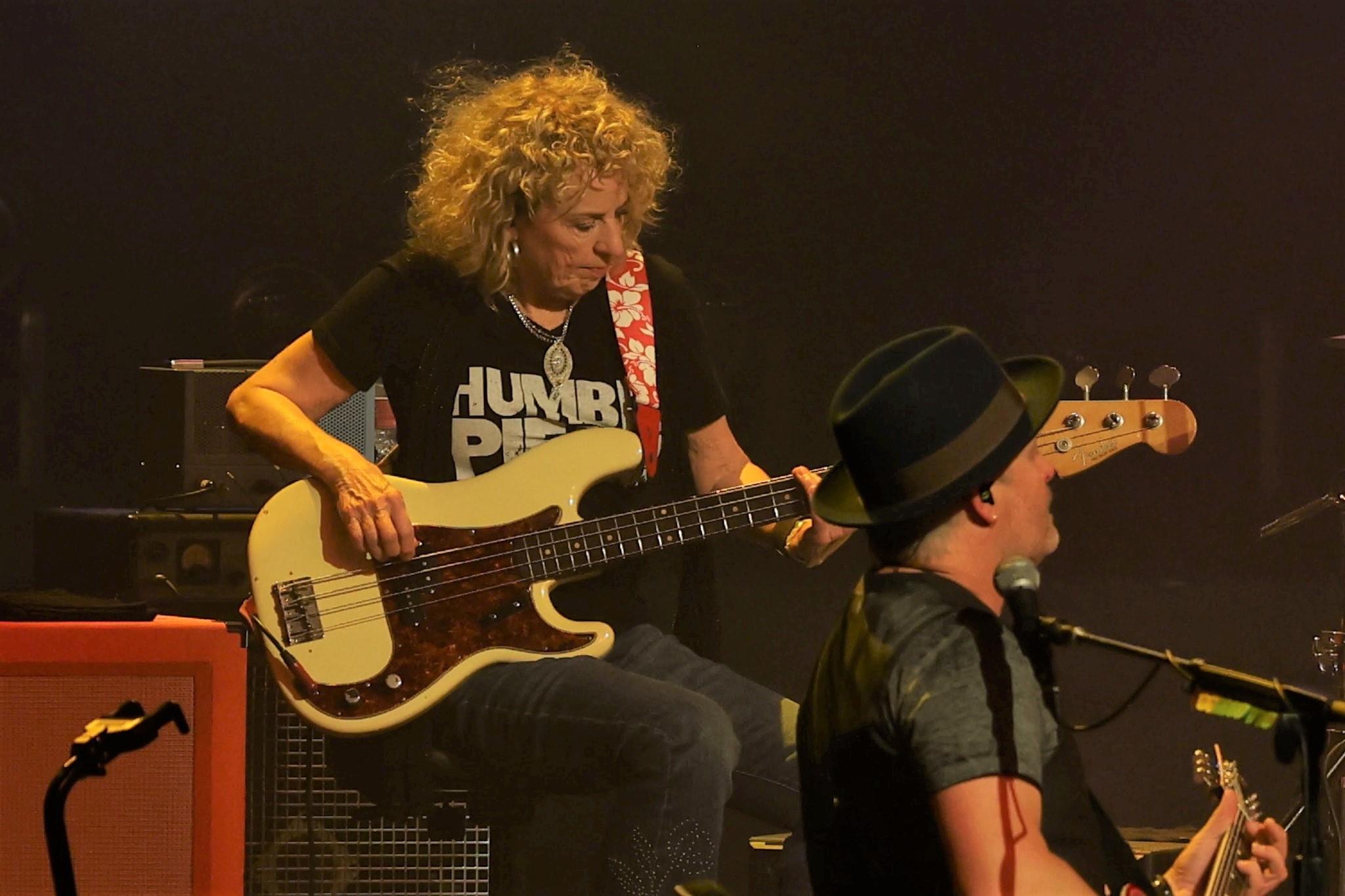 In a charming nod to his age and limitations, after that epic tune and a gracious introduction of his stellar band (featuring Rob Arthur on keys, guitar, and vocals; Alison Prestwood on bass; Adam Lester on guitar; and Dan Wojciechowski on drums), Frampton joked, "Normally, we would've taken a break, done some wild stuff, and come back, but those days are long gone. It would take me 'til next Tuesday to do that, so let's keep going." He then launched into an encore that included Neil Young's "Like a Hurricane," the Humble Pie classic "I Don't Need No Doctor," and culminated with the beautiful Beatles gem penned by George Harrison, "While My Guitar Gently Weeps."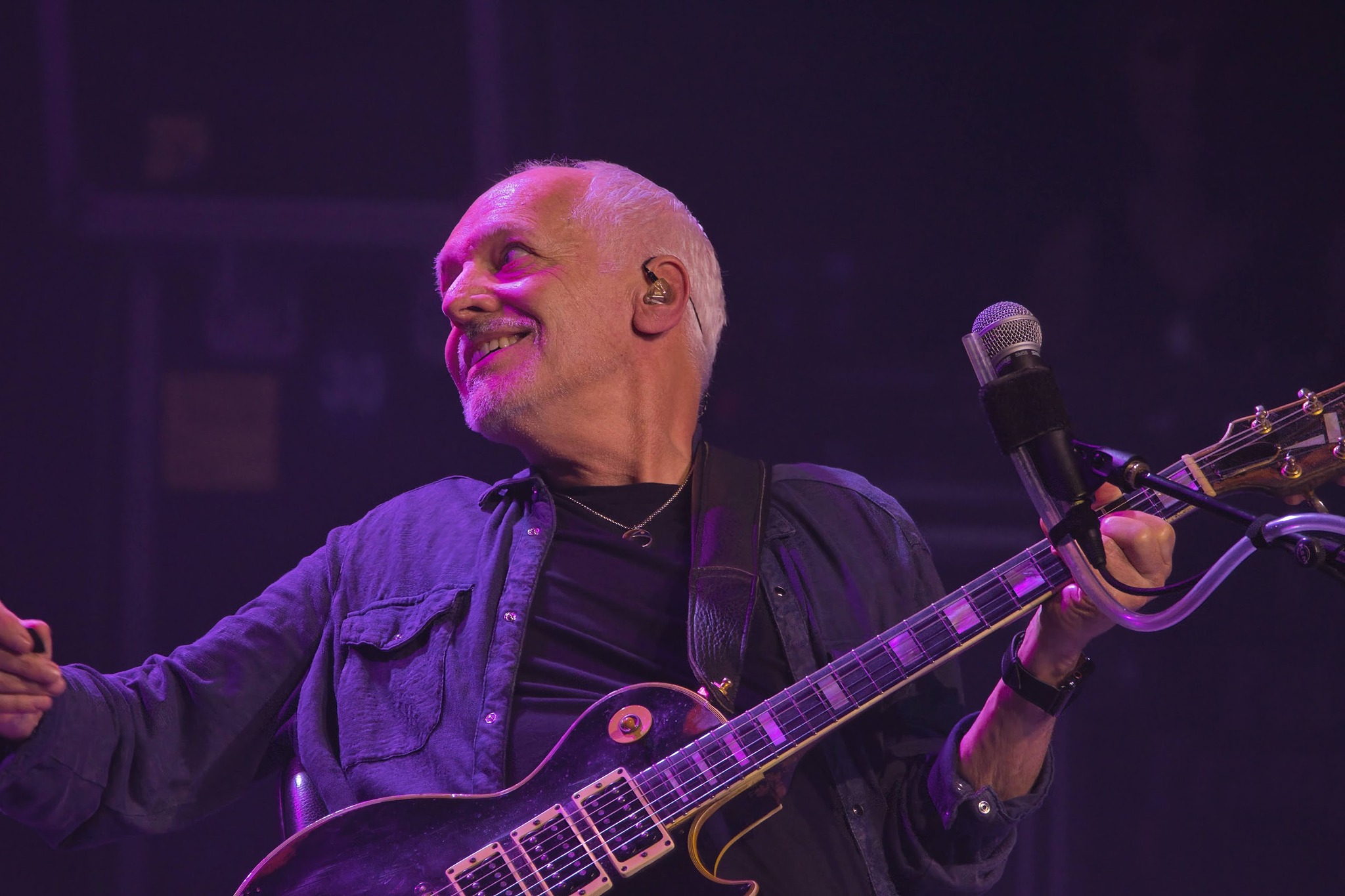 For nearly three hours, Frampton transported the sold-out crowd into a realm of timeless music. His remarkable energy and unwavering passion reverberated through each note he played. It was a performance that left no soul untouched.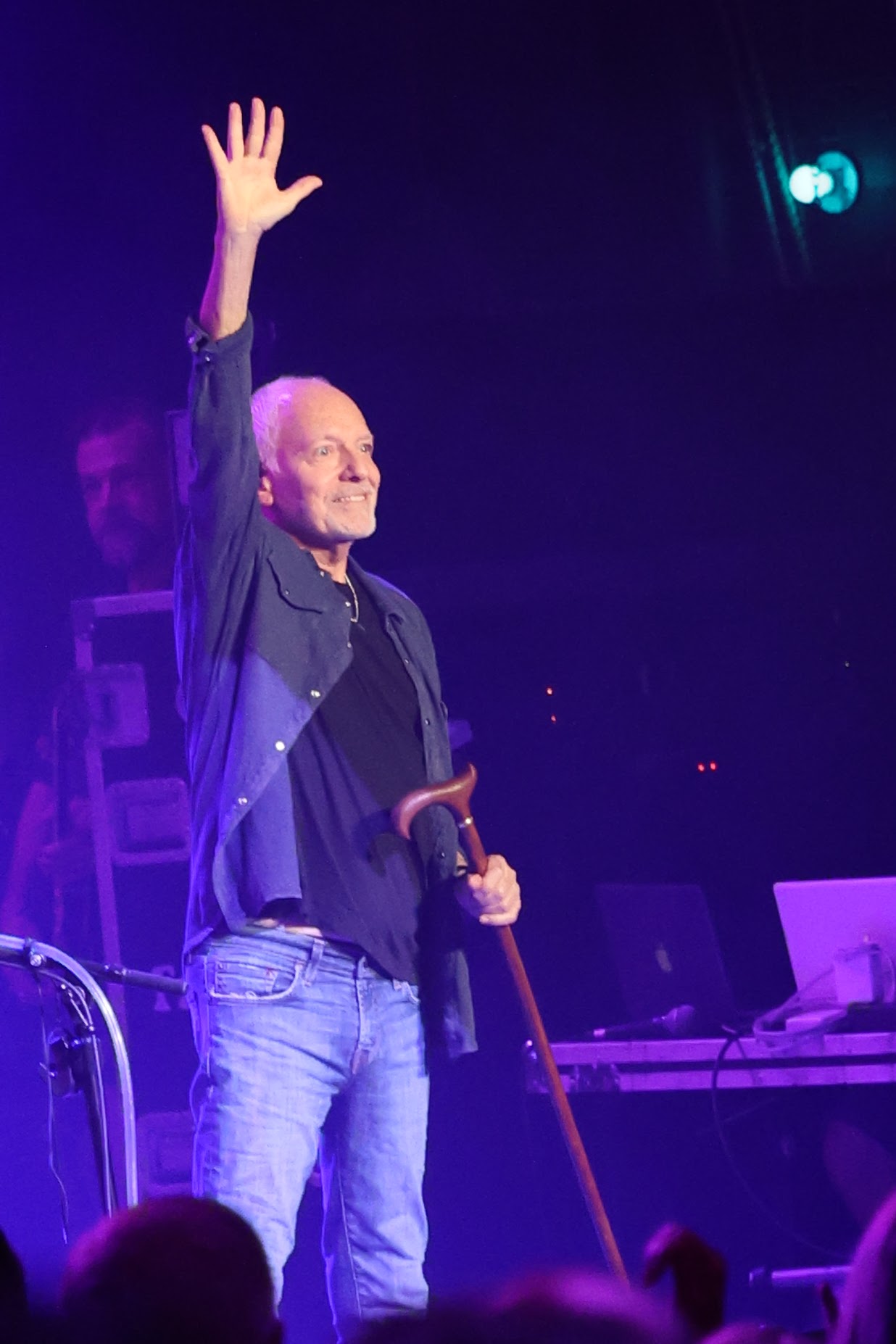 As the night unfolded, an astonishing transformation took place within the audience. The sold-out crowd, comprised of fans who had followed Frampton's journey for decades, found themselves not in their seats but on their feet, dancing and reveling in the music as if they were teenagers once again. It was a testament to the enduring power of Frampton's music, which had the remarkable ability to turn back the clock and make time stand still.