On a beautiful balmy Thursday evening on the second official day of summer, the solstice just a day prior… the longest day of the year brought to Boca Raton, Florida a scene you don't see every day. Amidst immaculate architecture in pinks and yellow pastels as only Boca can pull off… there is an amphitheater at the end of an upscale commercially zoned block… just a mile or so from the beach.
A smaller outdoor venue unobtrusive and easily accessible, mostly general admission with grass and some balcony seats lining the perimeter. There is a stretch of grassy median with cement pavilions and fountains to lounge on running down the center of the avenue between all the many upscale stores and bistros leading to the front gate. Many nights during the year when other artists play, like Aretha Franklin, the Allmans, Widespread Panic, Jack Johnson among a huge list of folks I have seen there… people actually just sit on this patch of grass and listen to the show with coolers and lawn chairs. On one side of the street you have establishments like Tommy Bahama, Femme (a salon for the elite), Gigi's Italian Bistro where ladies may sit and lunch with their lap dogs hanging out of their purses. On the other side of the street are clothing shops average middle class folk can only imagine affording on a regular income.. And there congregating in the middle of the street on this grassy median, on this beautiful windy clear June evening … Heads galore! Tie dyes and patchouli, jeans and t-shirts, dreads and long hairs… hippies as far as the eye can see! What a polar scene! The hippies invade Bocahhhh!
And what an invasion it was! The "lot" scene outside was pretty mellow. People meandered around waiting for doors… talking about the Florida run. Boca tonight, Tampa tomorrow and Orlando Saturday night. "Are you hitting the rest of the tour?" A good friend of mine met Phil and his wife Jill at a blood drive in town that very day and was grinning ear to ear telling everyone what a sweet guy Mr. Lesh is and how cool it was to be so accessible to him. With beers in hand we all chatted about how great it was to have this come to us instead of the usual 10 hour road trip all the way up and out of the long state of Florida to Atlanta or wherever the shows take us.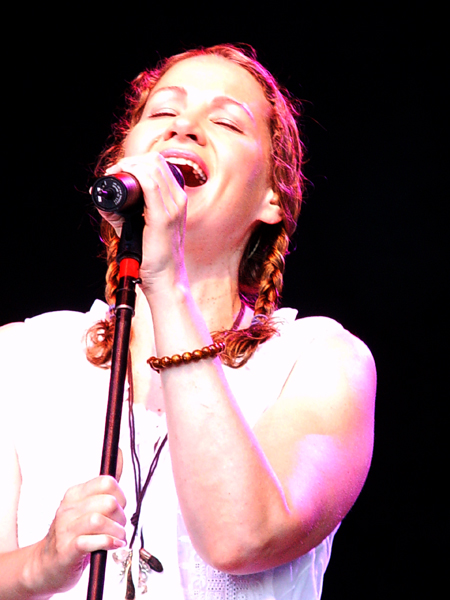 Doors opened at 7pm with the sun still looming overhead and people filed in. The place was buzzing with electricity… the vibe like that of so many Dead shows I remember from so long ago. Everyone grinning and ready to boogie… bopping around to their own soundtrack through the crowd and yet everyone on the same beat. The band walked out onto the stage and I got situated in the photo pit ready to snap away. With good ol Phil Lesh on bass and vocals, Joan Osborne on vocals looking adorable in her Wizard of Oz Dorothy -esque braids and skirt, John Scofield on stellar guitar, Larry Campbell on guitar, pedal steel, fiddle and mando, Rob Barraco on keyboards and vocals, and John Molo on drums, they came out with a roar right into a rockin' Passenger. Only permitted to take pictures for the first ten minutes I was soon off the "clock" and ready to head into the crowd and boogie the rest of the night away. The first set was smokin' hot with Passenger, The Weight, Mr. Charlie, Bertha > Broken Arrow , Cosmic Charlie, and ended in a walloping bang with a seriously jammin' Good Lovin'.
With a brief interlude to cool down a bit and refresh with a cold drink… the sun just starting to set at about 9:30ish they cam back on stage right into a Jam > St. Stephen> Slipknot, Shakedown Street,  Dark Star, Eyes of the World > Dark Star, Morning Dew, and ended with Not Fade Away.  The crowd was going wild the entire set… seemed everywhere you looked everyone was dancing! As it should be! Not a dry shirt in the crowd in ths tropical humidity but the best Deadersize I know I have had in a long while for sure! Not Fade Away was a perfect end to a perfect second set.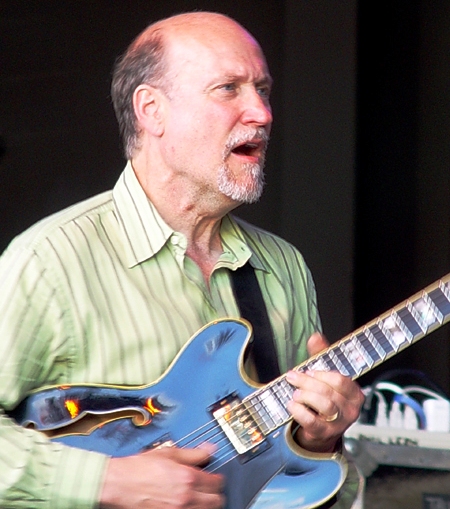 After a brief vacating of the stage Phil came out to address the crowd about organ donorship and giving blood, recounting brief glimpses into his own bought with Hepatitis C and a liver transplant, and all the blood transfusions he was given throughout his long ordeal.  Then the band came back onstage and let loose with the encore, a screamin' U.S. Blues sung by Rob Barraco.
It felt so rejuvenating to be amidst this scene in such an odd place such as Boca Raton … the irony is not lost on anyone who knows Boca… it being quite superficial, a technicolor daydream of perpetual vacationland. To have the most earthly vibe come to town… to have it infiltrate especially one of the most affluent areas of this town to boot….  it was quite a evening to say the least. I did entertain for a brief few moments during a killer Shakedown, going on the rest of the Florida run. Sometimes being a grownup facing reality is just no fun… but for the evening of June 22 nd… I was that young free hippie kid with idealism oozing through my soul all over again!
"I want to THANK YOU! For a real good time!"