For about 25 years now, "Phil & Friends" has constituted several combinations of like-minded players with extensive Grateful Dead music pedigrees and acumen. On New Year's Day, 2020, Phil Lesh performed and led a high-spirited, two-set show in the Beach Park, the outdoor performance venue at his Terrapin Crossroads club and restaurant in San Rafael, Calif.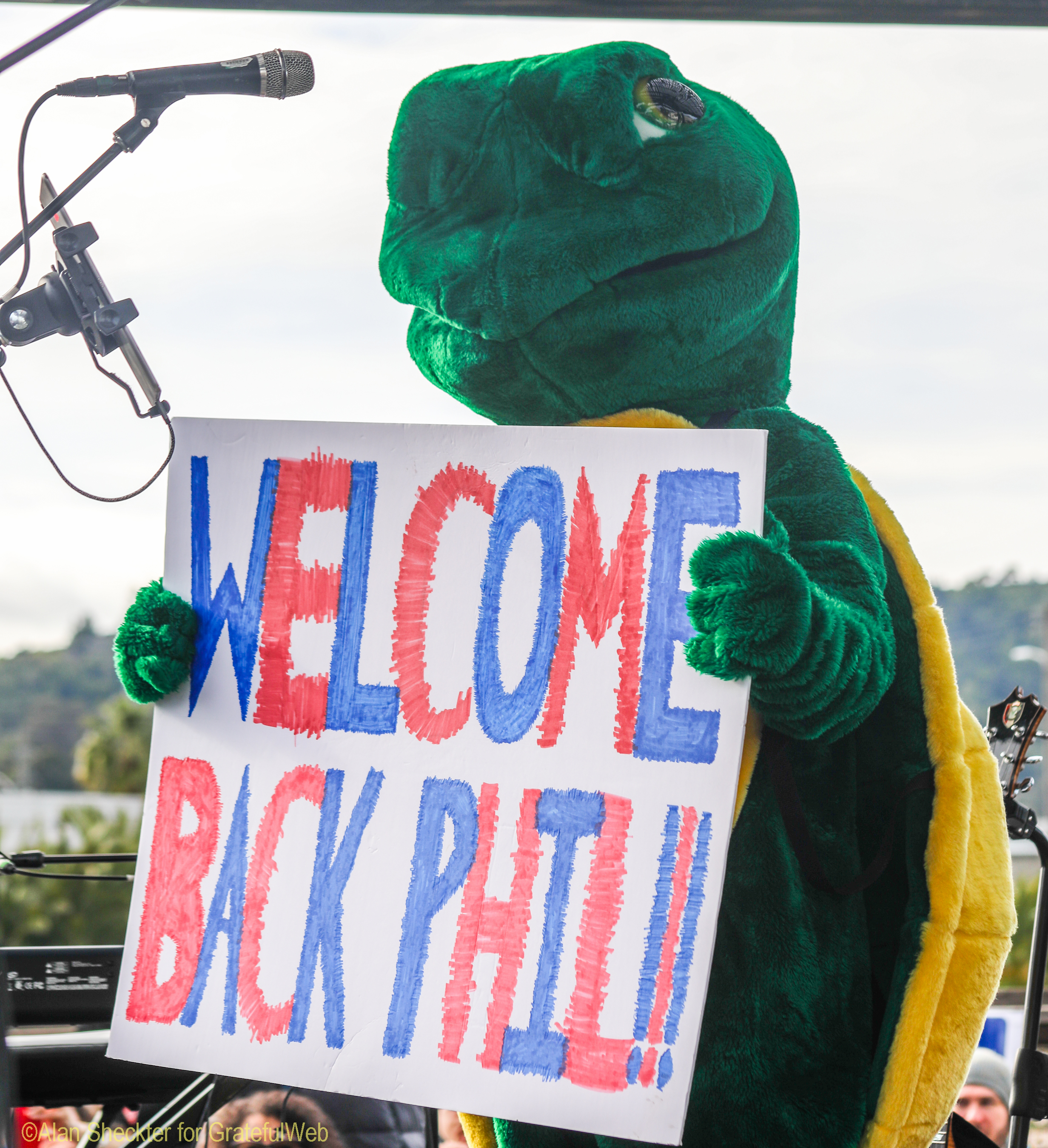 The show was a convergence of several notable elements: it was the first day of the 2020s, the ability to carry out an outdoor show in the middle of winter, and the show was Phil's first full concert in 4½ months following back surgery and recuperation, since a one-set Phil & Friends performance on Aug. 11, 2019, at the Beach Road Weekend festival in Martha's Vineyard, Mass. (he did play five songs at a local, Marin County ribbon cutting in mid-December).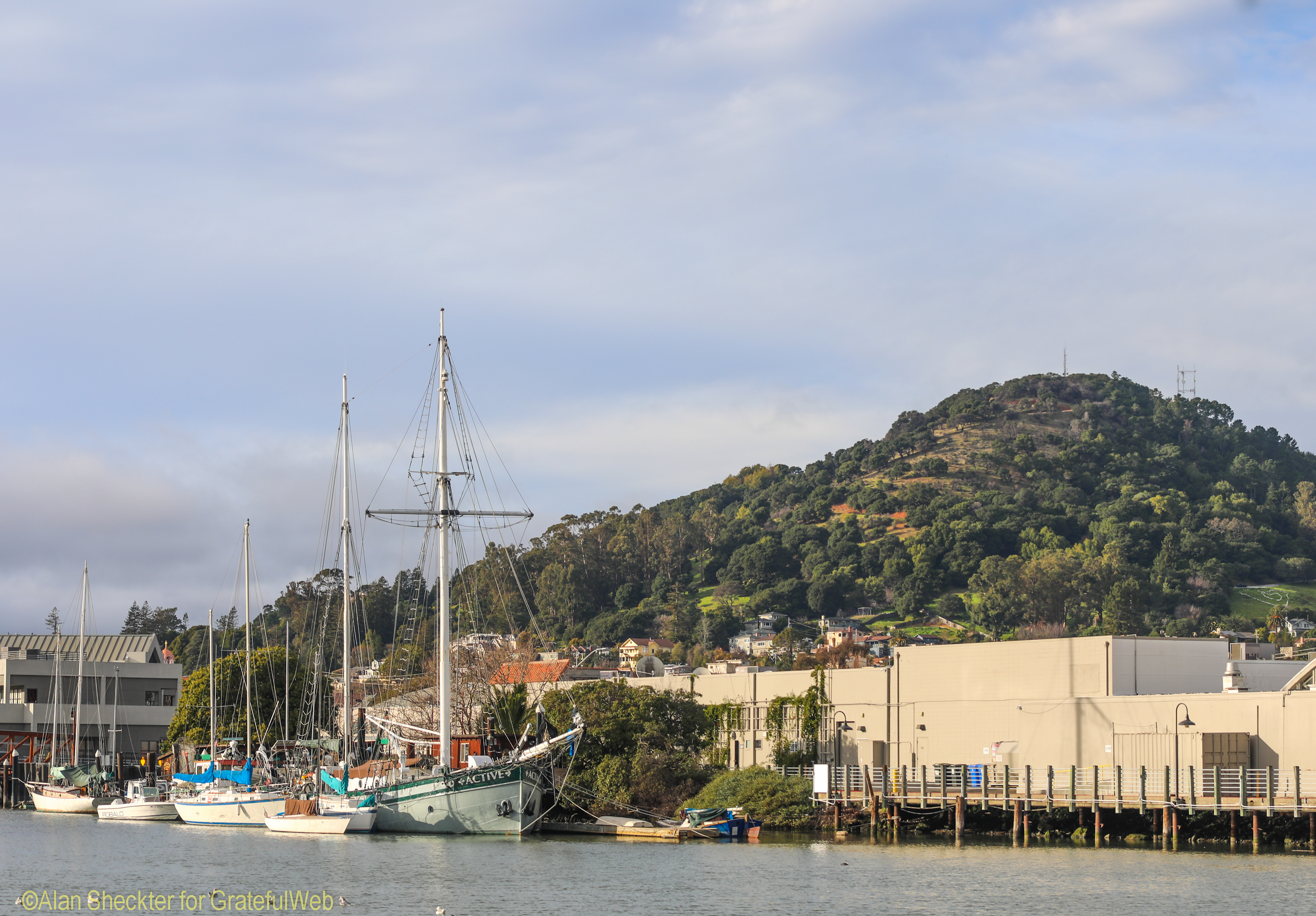 Another interesting component to the show was its proximity in time and location to a pair of big Dead & Company shows that took place at San Francisco's new Chase Center on Dec. 30 and New Year's Eve. It was interesting to observe the many long-distance travelers who made the 20-mile journey from San Francisco to San Rafael, making their first visit to "Phil's place," many of whom were visibly a bit bleary-eyed after ringing in the new year a mere 14 hours prior. Some of the New Year's Eve revelers arrived at the show with tickets, and many without (they tended to congregate along the service road along the canal, which offered good audio and isolated visual glimpses of the show).
Joining Lesh on this day were regional stars and nationally in-demand players, all of whom have often performed with Lesh and others at Terrapin Crossroads, including Dan "Lebo" Lebowitz (ALO, Rock Collection, special music events orchestrator), Stu Allen (Mars Hotel, Melvin Seals & JGB, Keller Williams' Grateful Gospel, Rock Collection), Jason Crosby (Blue Rose Music solo artist, Jenny Lewis, Robert Randolph, Assembly of Dust, highly in-demand sideman and session player), and John Molo (Bruce Hornsby & the Range, Greenleaf Rustlers, David Nelson Band, Moonalice).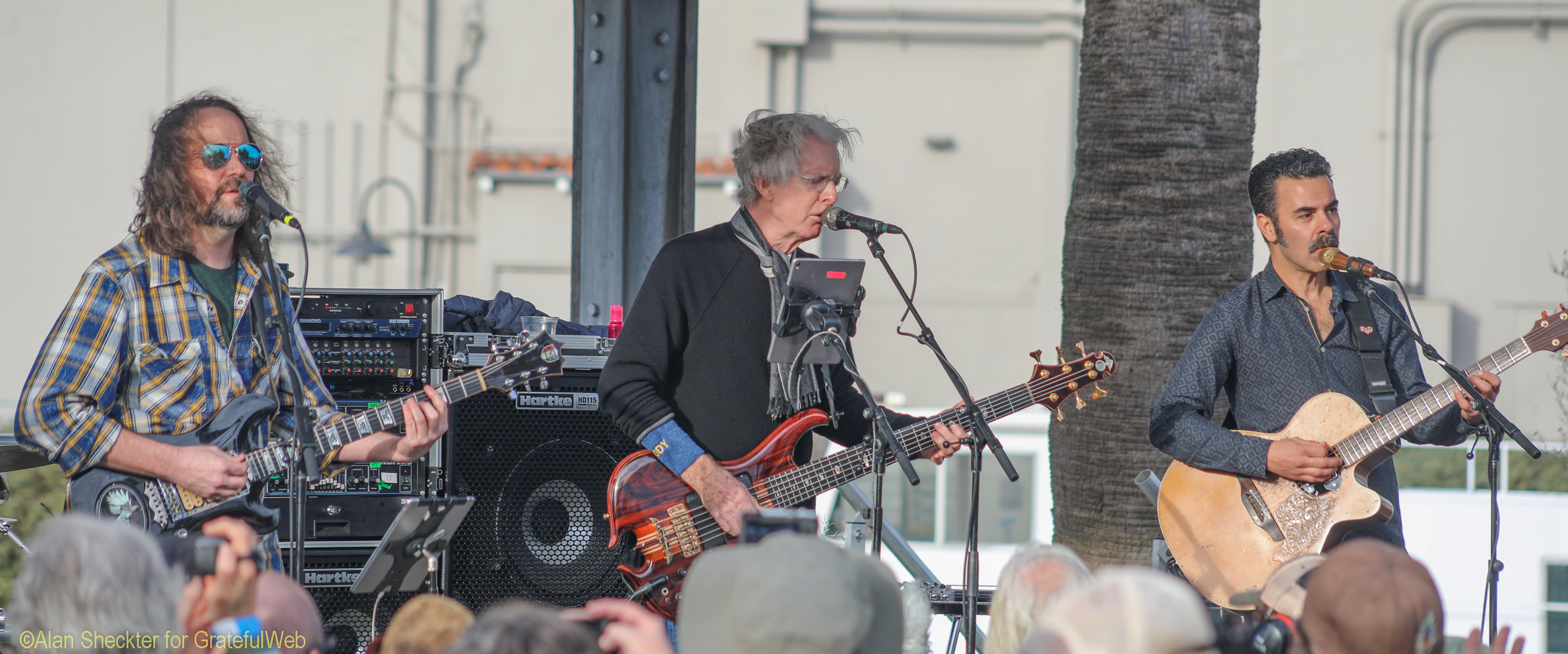 Time and again during the hourlong sets, the band brought forth crowd-pleasing, nicely paced songs and high-reaching jams of intensity. The show's final three pieces of music "Here Come Sunshine" -> "China Cat Sunflower" -> "Shakedown Street," which covered more than a half-hour, were particularly fierce. Lesh, who turns 80 in March, was visibly delighted and in his comfort zone, delivering indomitable bass work throughout. Allen and Lebo were huge on lead guitars (Allen on electric and Lebo on acoustic and also pedal steel during "Friend of the Devil" and "The Wheel"), and the two ably supplied lead vocals – that is, except for "Friend of the Devil" and "Mississippi Half-Step," on which Lesh carried out lead vocals. Crosby delivered extraordinary keyboard flourishes, knowing when to offer a song's standard keyboard passages and when to beautifully improvise. And Molo was on point all afternoon, making one ponder the need for two drummers. While the weather at the start of the show hovered at around 60, breezes picked up and an onstage propane-tank heater was added as well as a layer or two of clothing for the second set.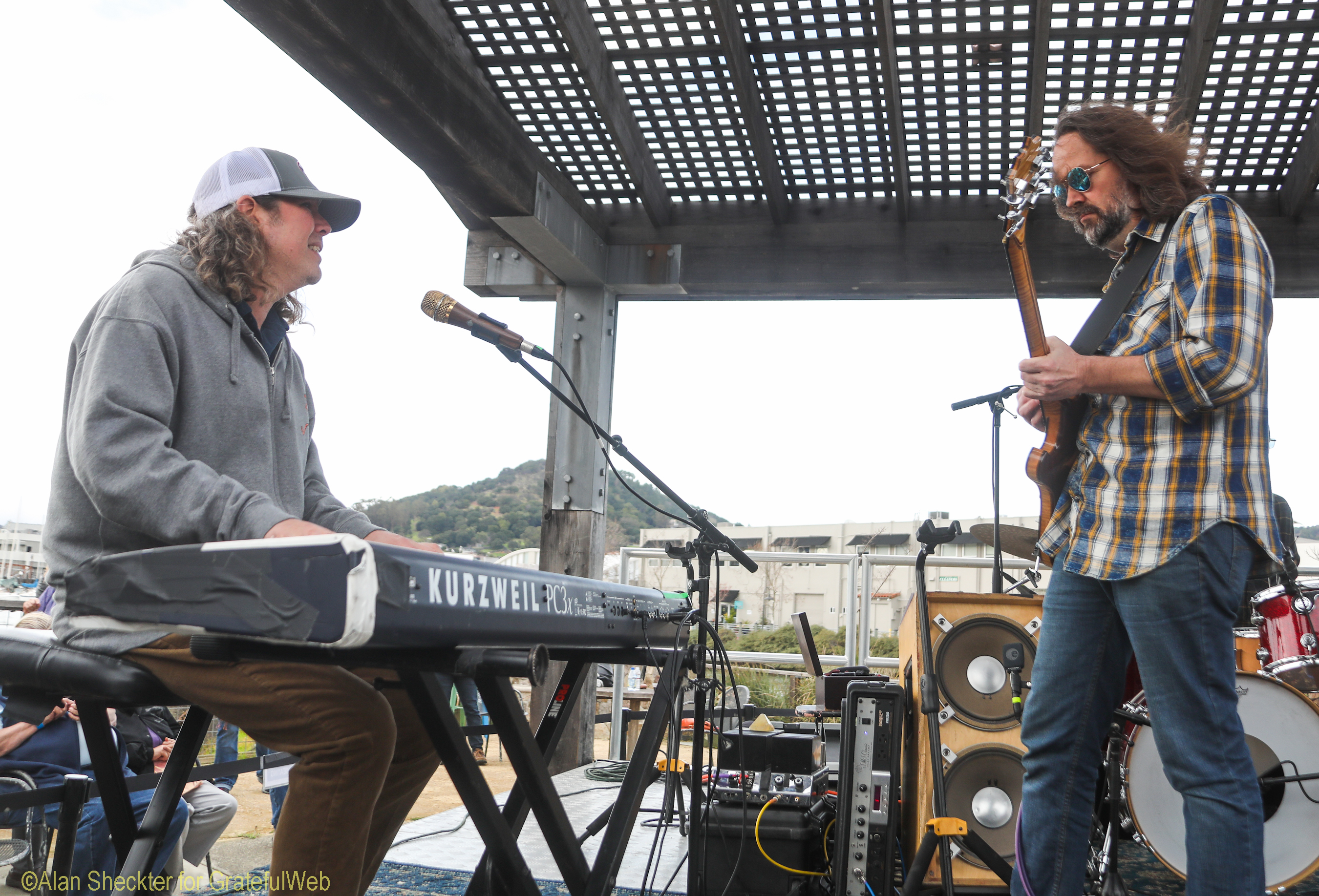 Lesh and these same Friends also delivered an indoor performance at Terrapin Crossroads for Jan. 2, and another is set for Jan 7  (substituting Lebo for Grahame Lesh), and Lesh & Friends, with a to-be-determined lineup, is set to appear March 13 to 15 at the Capitol Theatre in Port Chester, N.Y.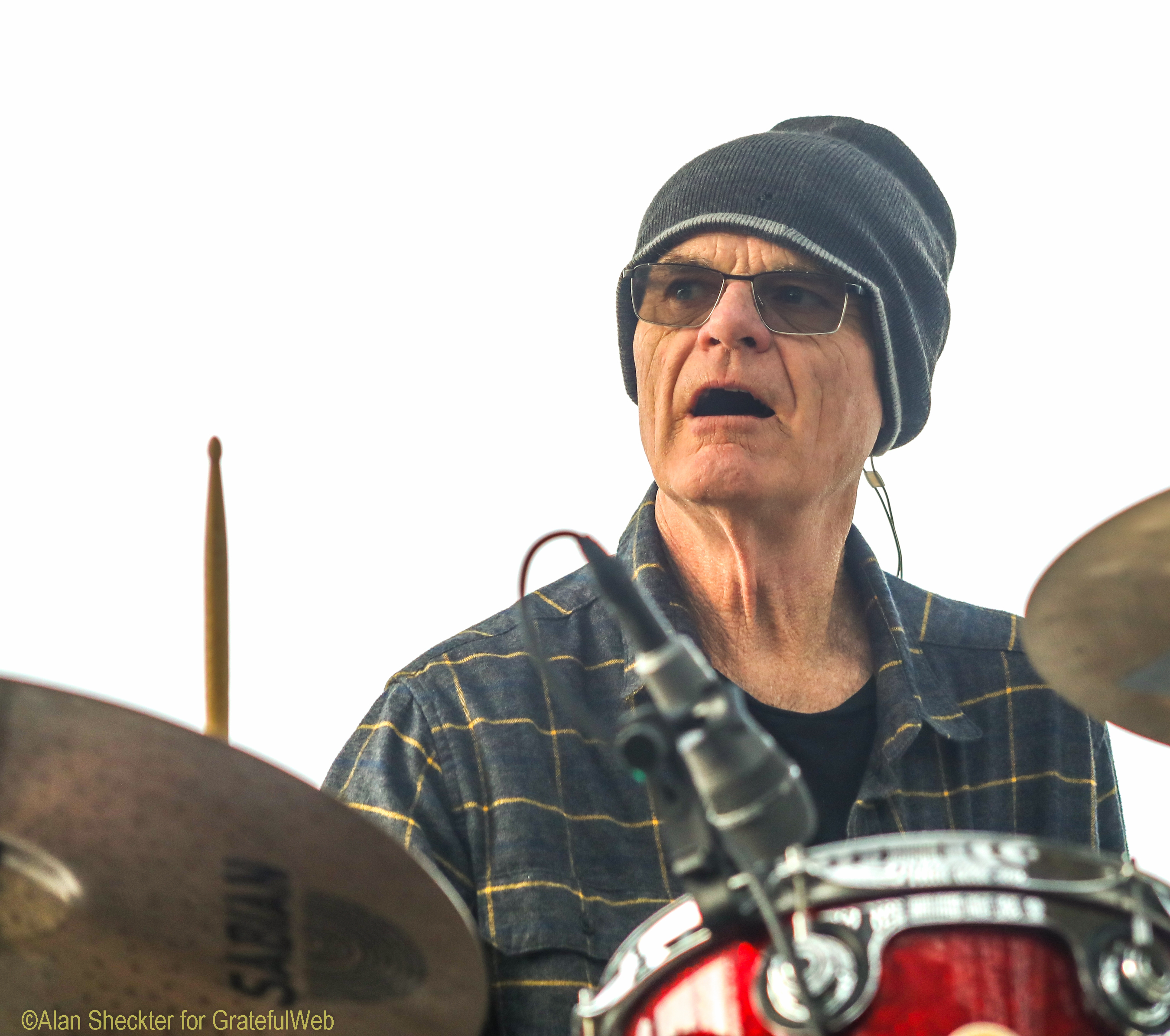 Set I: Jack Straw (Lebo), Big Railroad Blues (Stu), Friend of the Devil (Phil), Stagger Lee (Stu), Deal (Lebo), Viola Lee Blues (Phil, Lebo, Stu). Set II: Mississippi Half-Step Uptown Toodeloo (Phil), The Wheel (Phil, Lebo, Stu), Here Comes Sunshine (Stu), China Cat Sunflower (Stu), Shakedown Street (Lebo).