A rollicking "Cumberland Blues," the Appalachian-bluegrass-style Grateful Dead tune that opened the first of two shows at The Warfield in San Francisco on December 27, was a microcosm of the mighty capabilities of this formulation of Phil Lesh & Friends.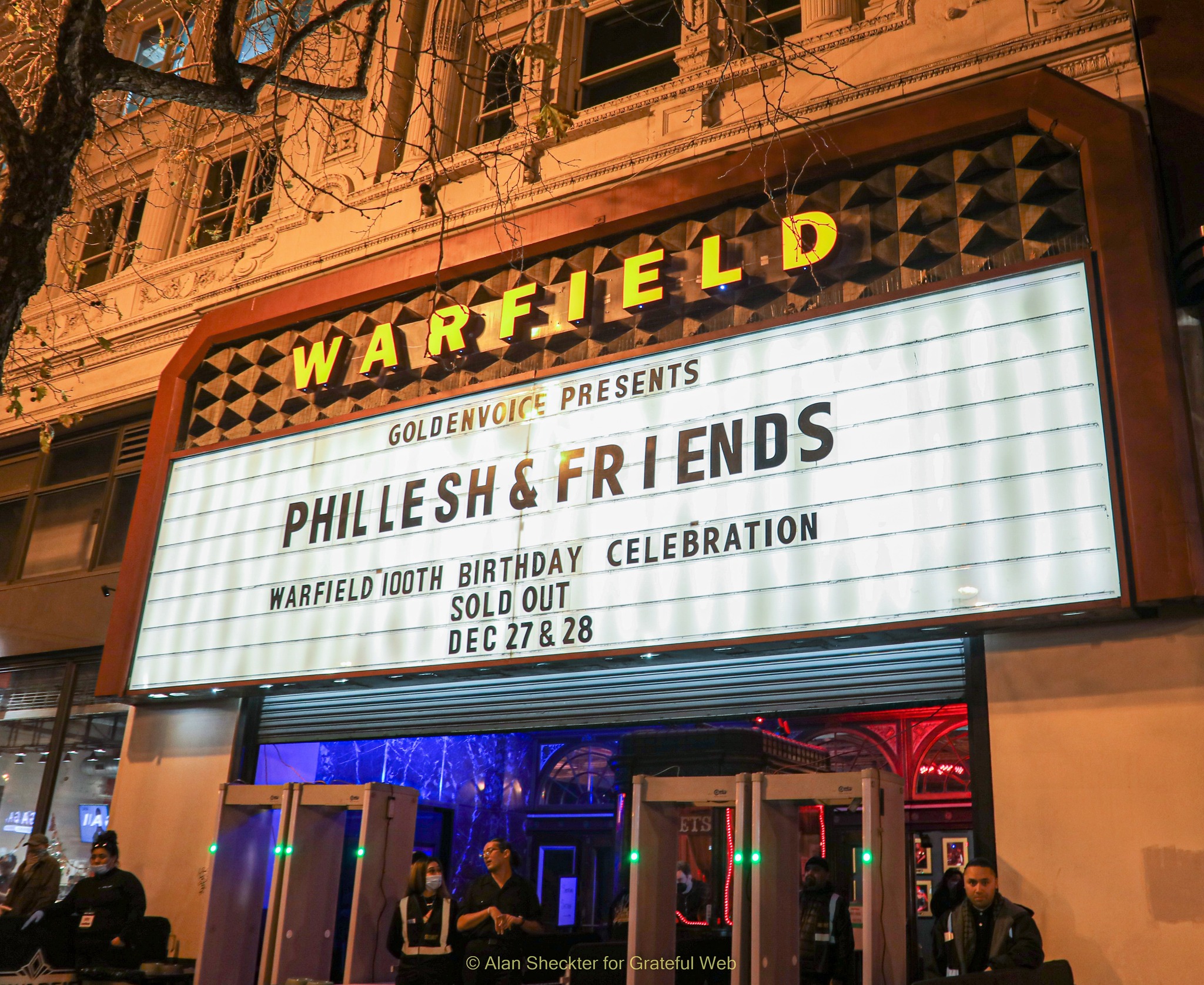 Guided by a backbone of Grateful Dead co-founder Phil Lesh's still-vigorous, blood-pumping bass delivery at age 82, and quick, giddyup-like beats from John Molo's drumkit, the ensemble was augmented by the dexterous striking of the keyboards from Holly Bowling, a twin-guitar attack from Goose's Rick Mitarotonda (PRS Hollowbody II Piezo) and Grahame Lesh (Gibson Les Paul), as well as horns and vocals from Natalie Cressman (trombone), Jennifer Hartswick (trumpet), and James Casey (saxophone).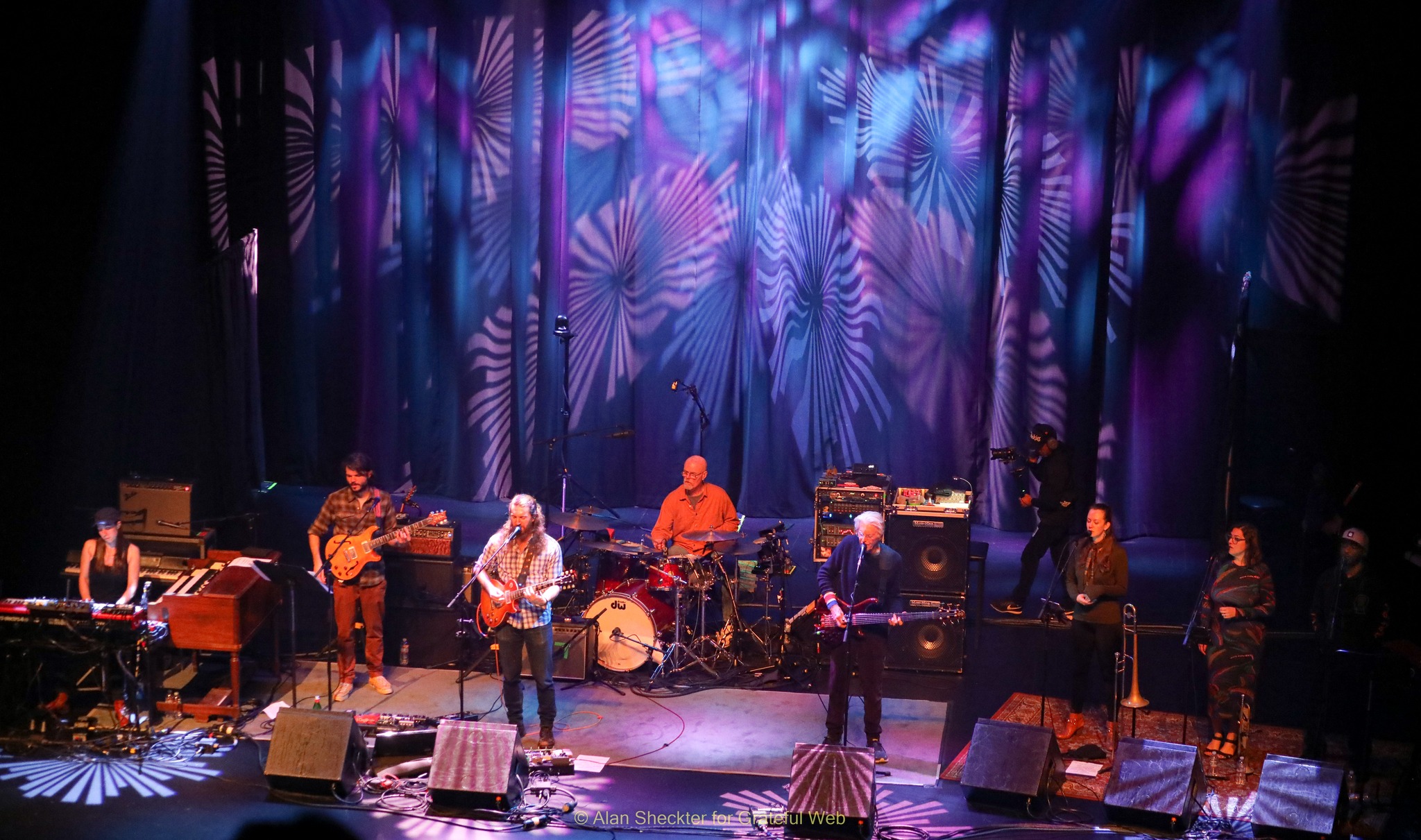 All told, the two-set, 3½-hour celebration of Grateful Dead music continually gelled, hitting all the right notes and delivering impressive, exploratory, soul-soothing jams. Similar to a Phil Lesh & Friends lineup that performed in New York in October, this unified band-of-eight was in sync and on point throughout. Having three female performers in the eight-piece band was a notable – and refreshing – feature.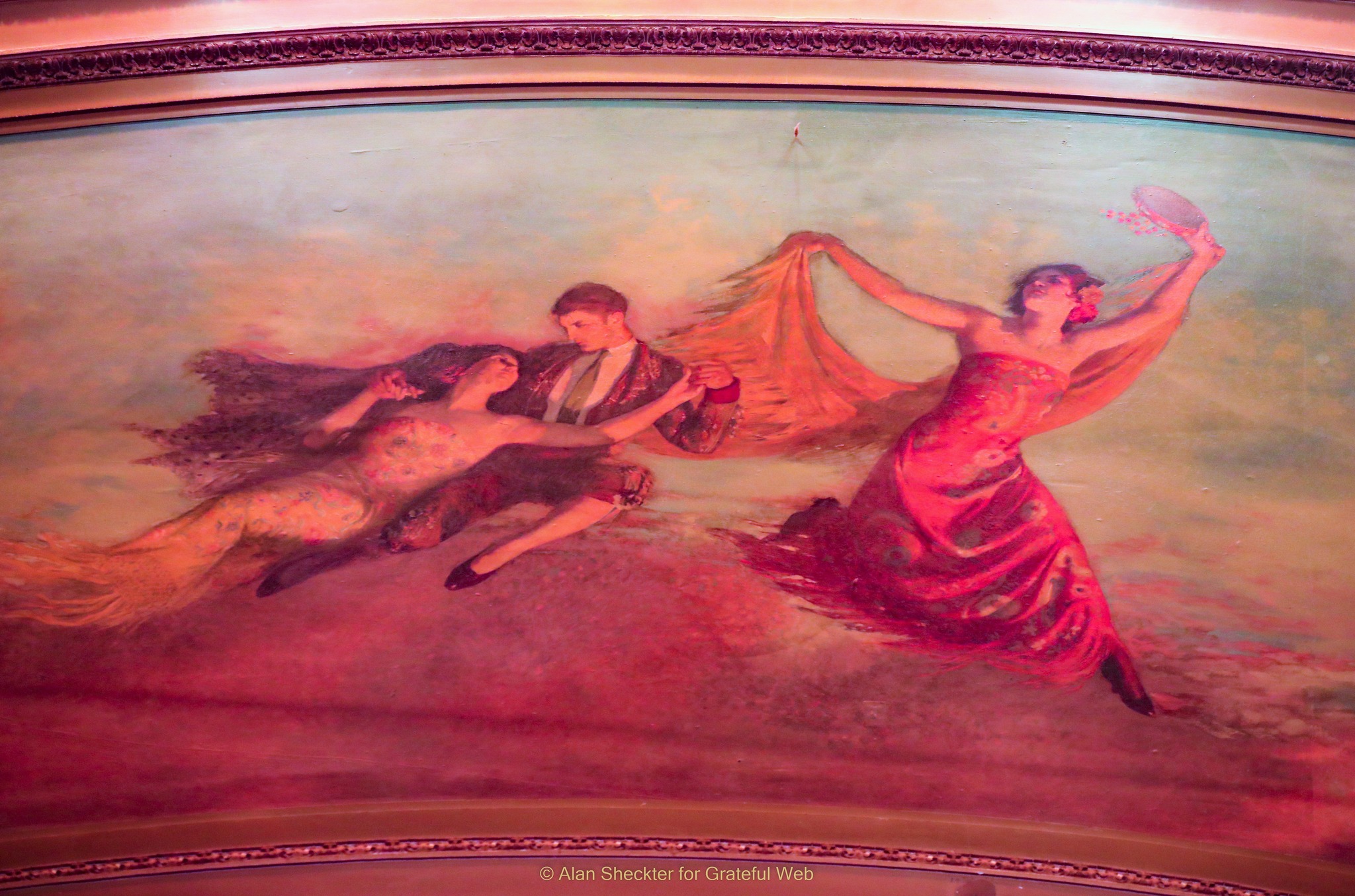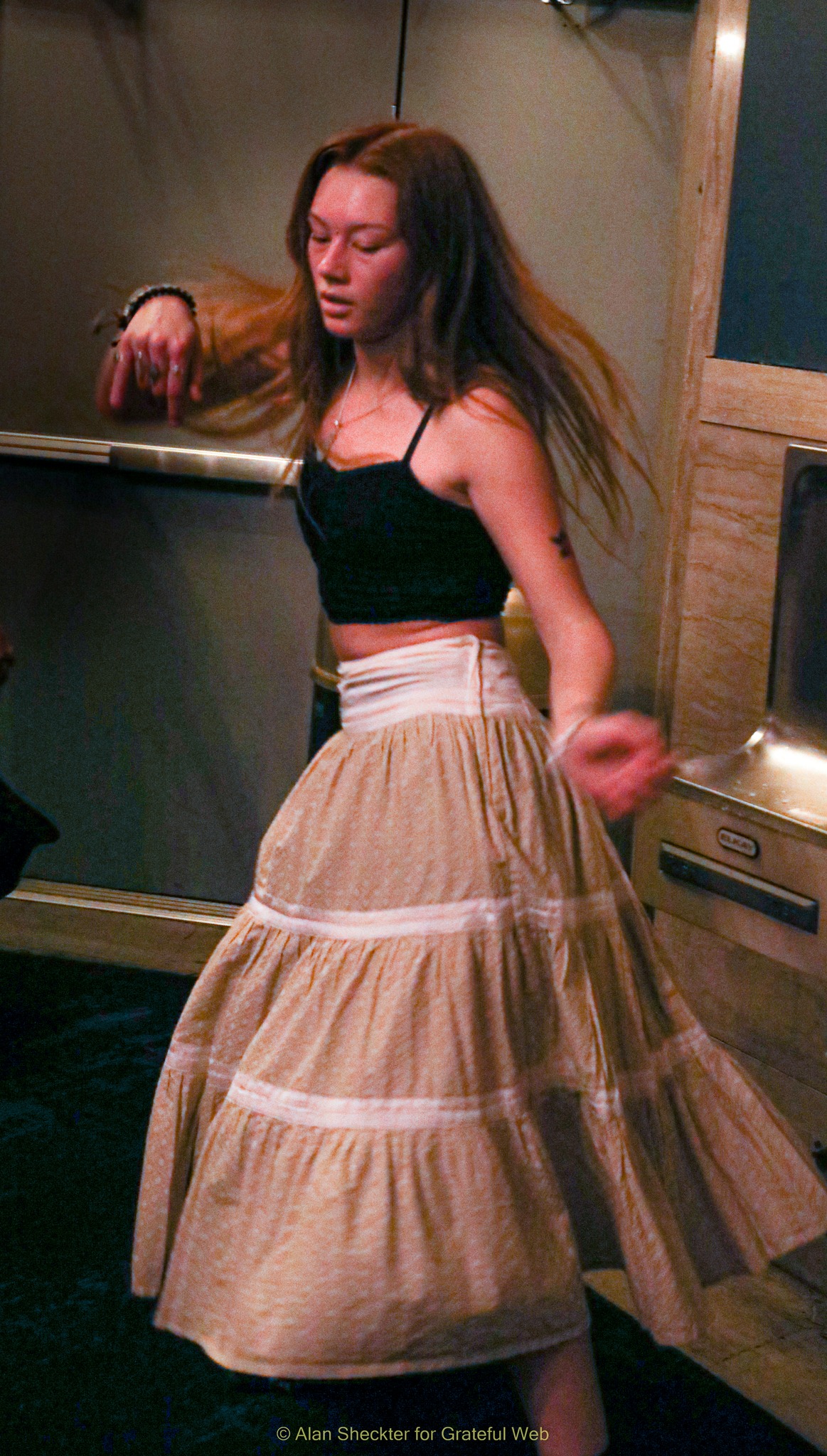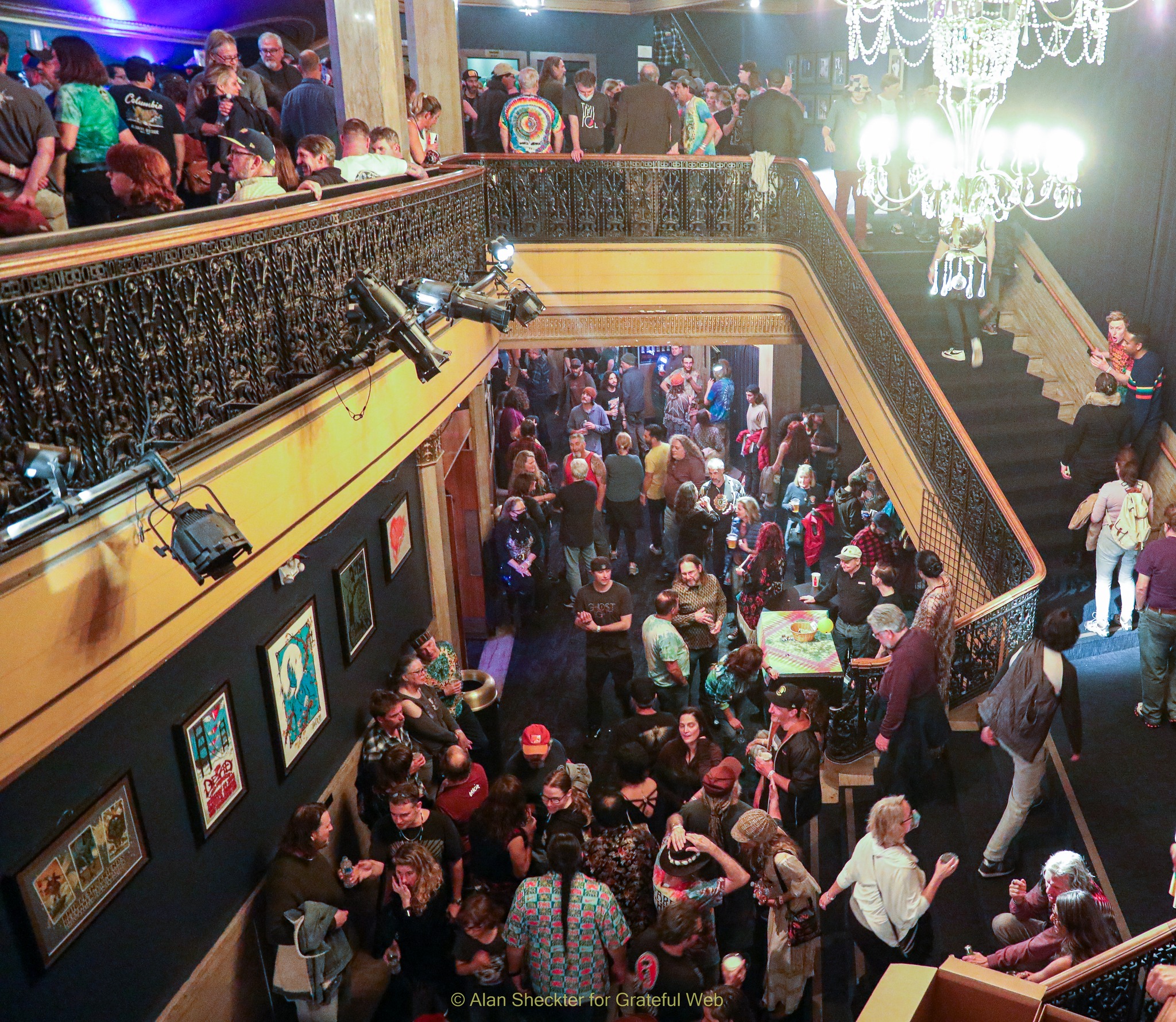 Attendees at the sold-out gathering, which helped celebrate 100 years since the ornate and hallowed 2,300-capacity Vaudeville-era venue first opened, danced and rocked to the pace of the music, which was noticeably quicker than that other Grateful Dead tribute band, Dead & Company. Large JBL speakers, which supplied an audio feed to the first-floor and second-floor lobbies, contributed to the shows vibe, and attracted several colorful, carefree dancers.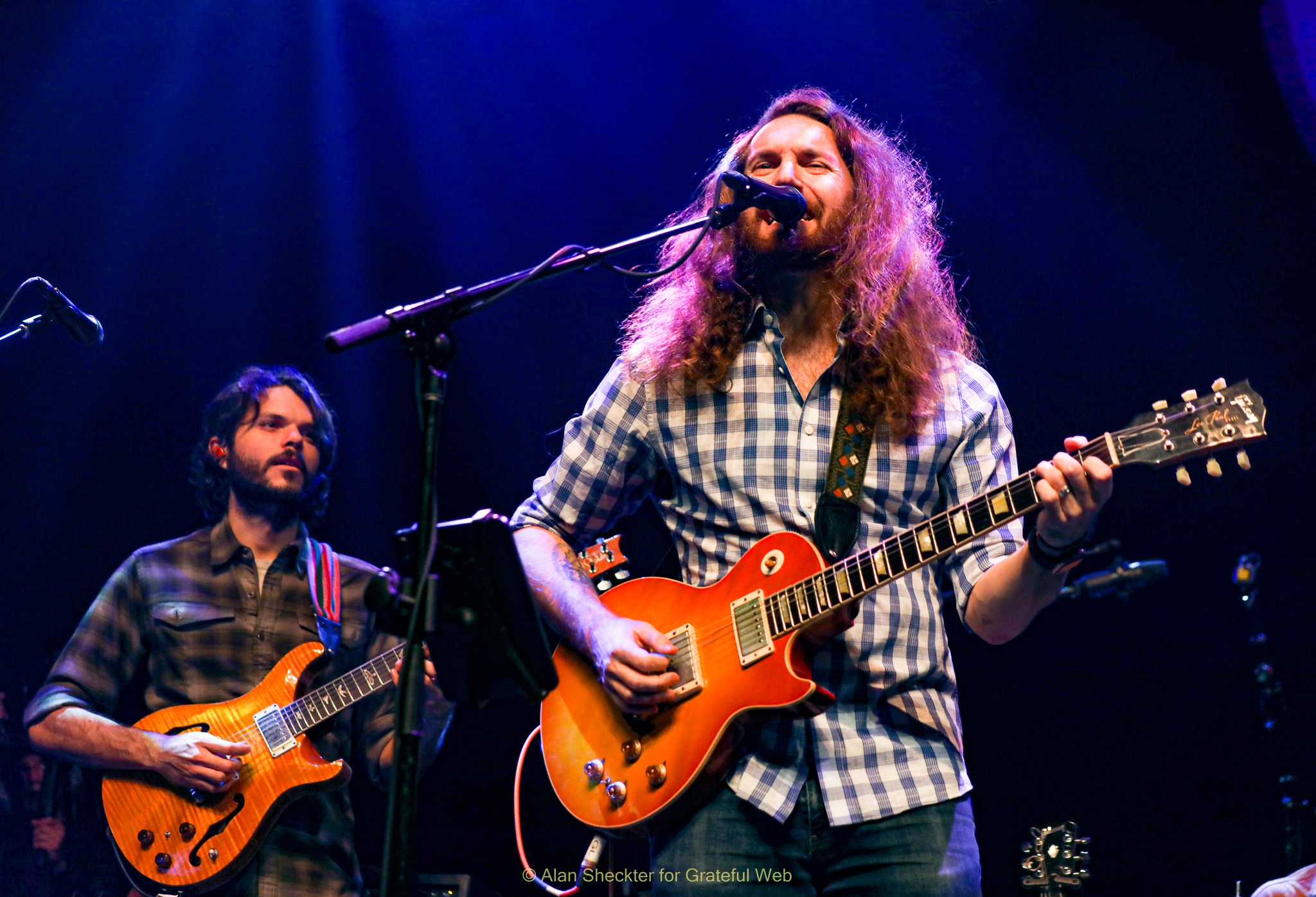 The fast-paced celebration of songs continued as "Cumberland Blues" morphed into a sizzling "Bertha," vocally led by Grahame Lesh, and which touched all the right places. Next, with a twangy-guitar and spritely piano start, the band offered a full-throttle, climactic version of "Tennessee Jed," vocally led by Mitarotonda, with backing vocals by almost everyone else – that breathed fresh life into the old Grateful Dead classic.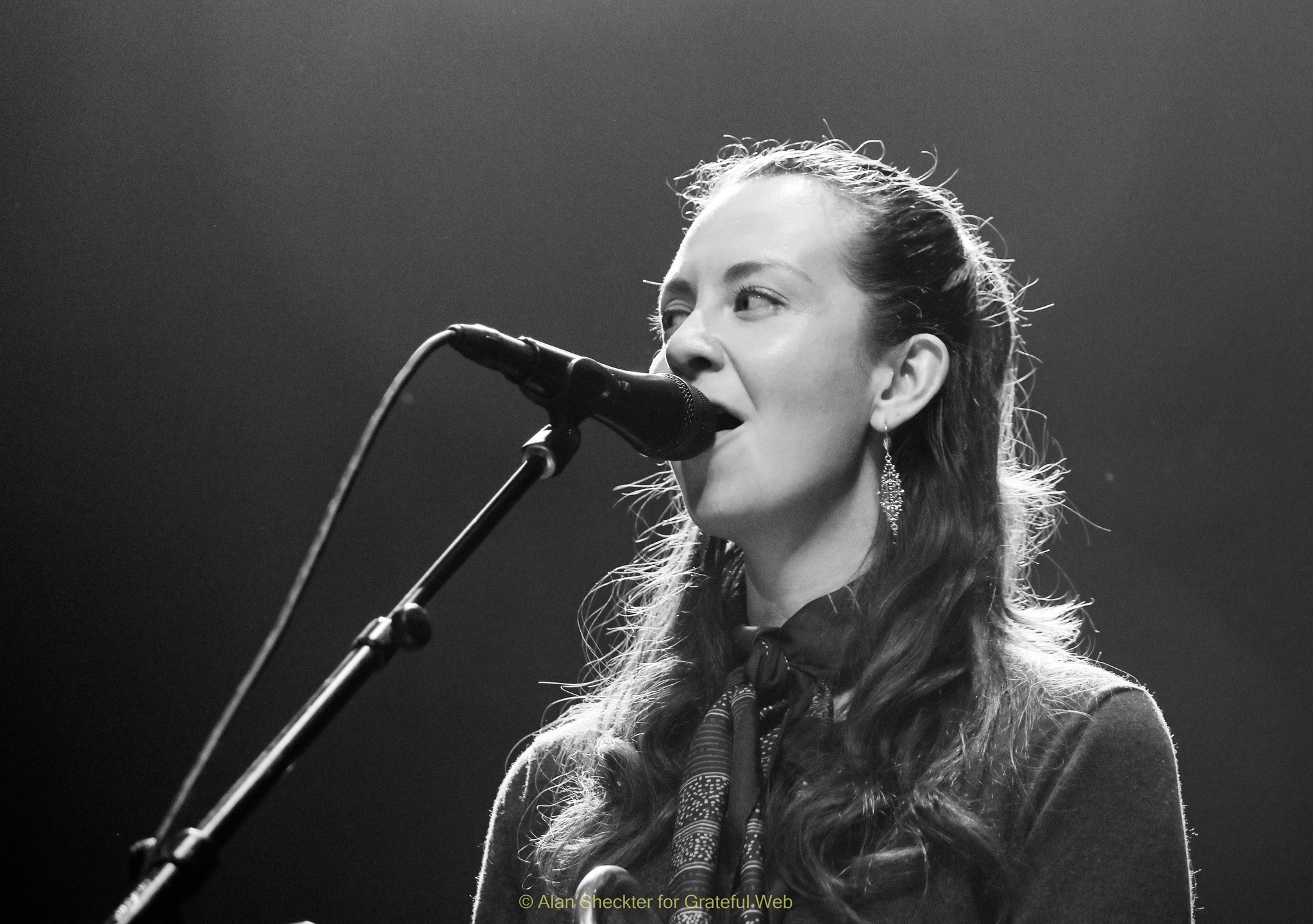 Then and only then did the band slip into a slow-gaited pace, appropriately, for "Loser," on which Cressman nicely provided lead vocals. A peppy "Brown-Eyed Women" followed, sung by Mitarotonda.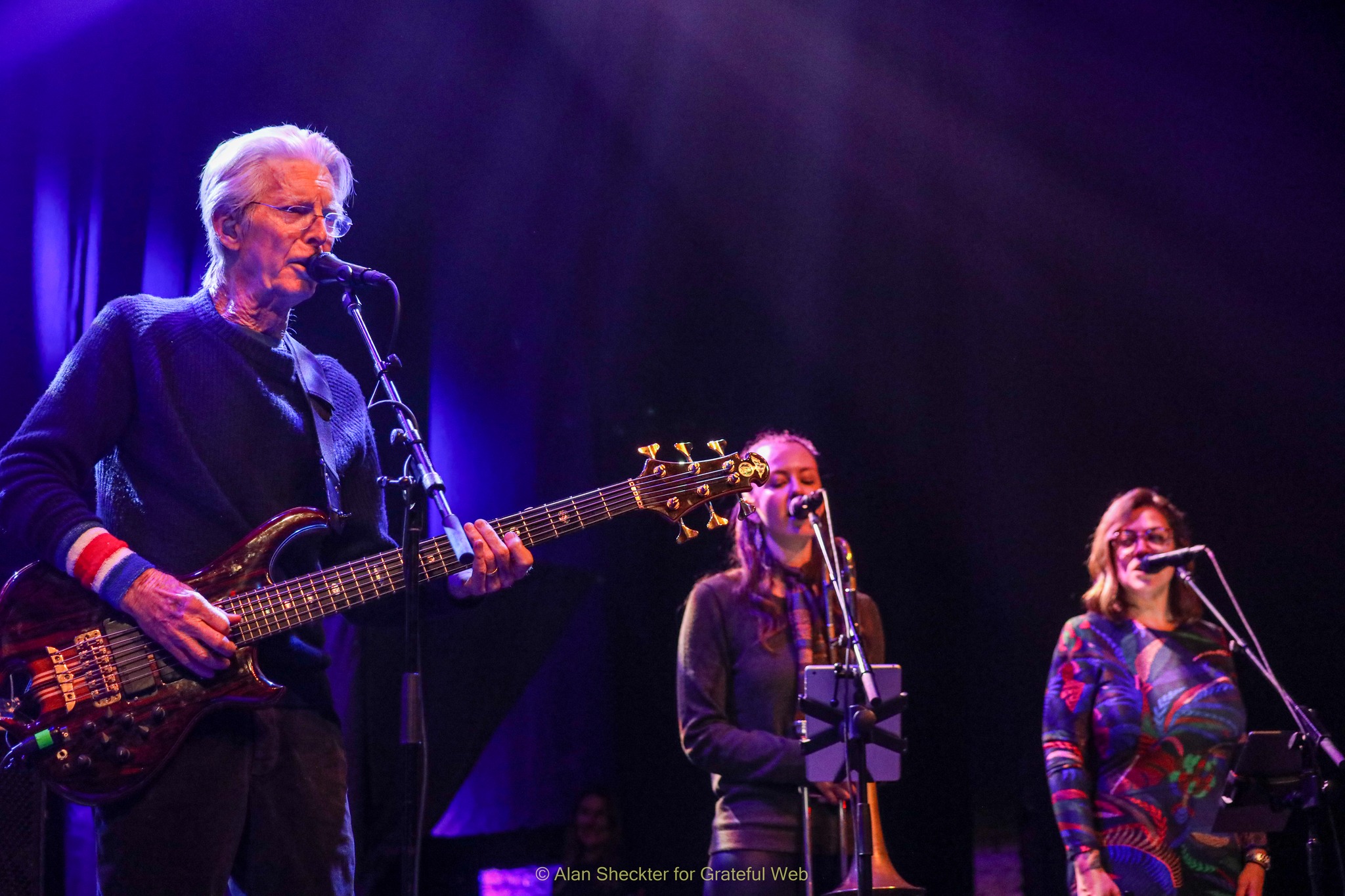 Next, in Phil Lesh's only turn at lead vocals on the night, he offered his whimsical "Pride of Cucamonga," a kind of Grateful Dead cult classic that appeared on the band's "From the Mars Hotel" LP, but was never performed by the Grateful Dead. This song is a fairly common occurrence in the Phil & Friends repertoire, but was exceptionally fun at The Warfield, with a furious jam and occasional cowbell knocks from Molo. Incidentally, Phil swapped out "Oaxaca" for a Northern California cannabis hot spot in the following lines: "I think I'll drift to where it's at / Where the weed grows green and fine / And wrap myself around a bush of that bright / Whoa, Mendocino vine."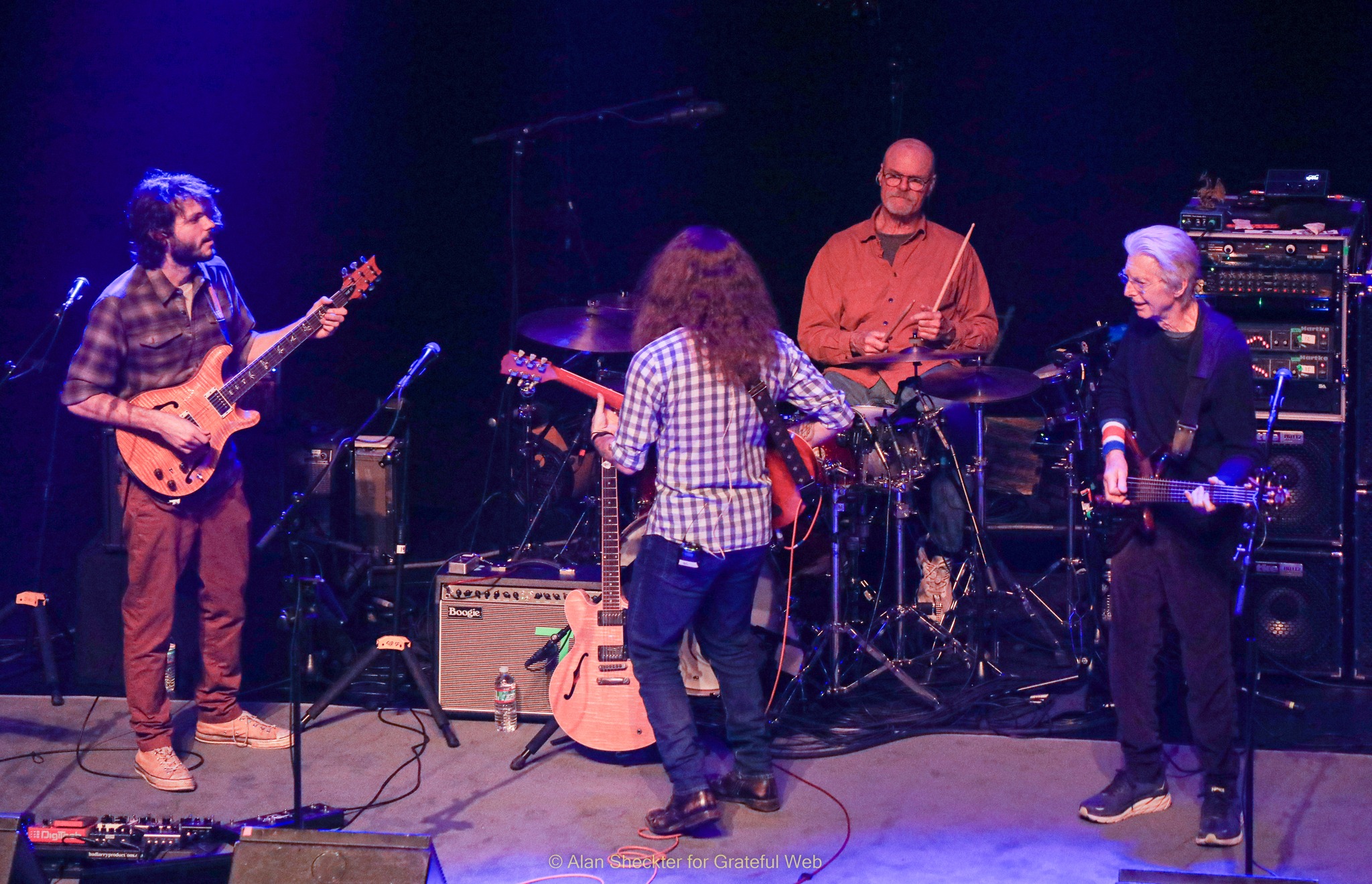 The ensemble closed out the first set with a rare Phil & Friends version of "It's All Over Now, Baby Blue," A Bob Dylan hit that the Grateful Dead played occasionally during their 30-year tenure. This version, sung by Mitarotonda, followed the Dead's 1966 arrangement of the song, as first widely heard on the old Sunflower Records' "Vintage Dead" record.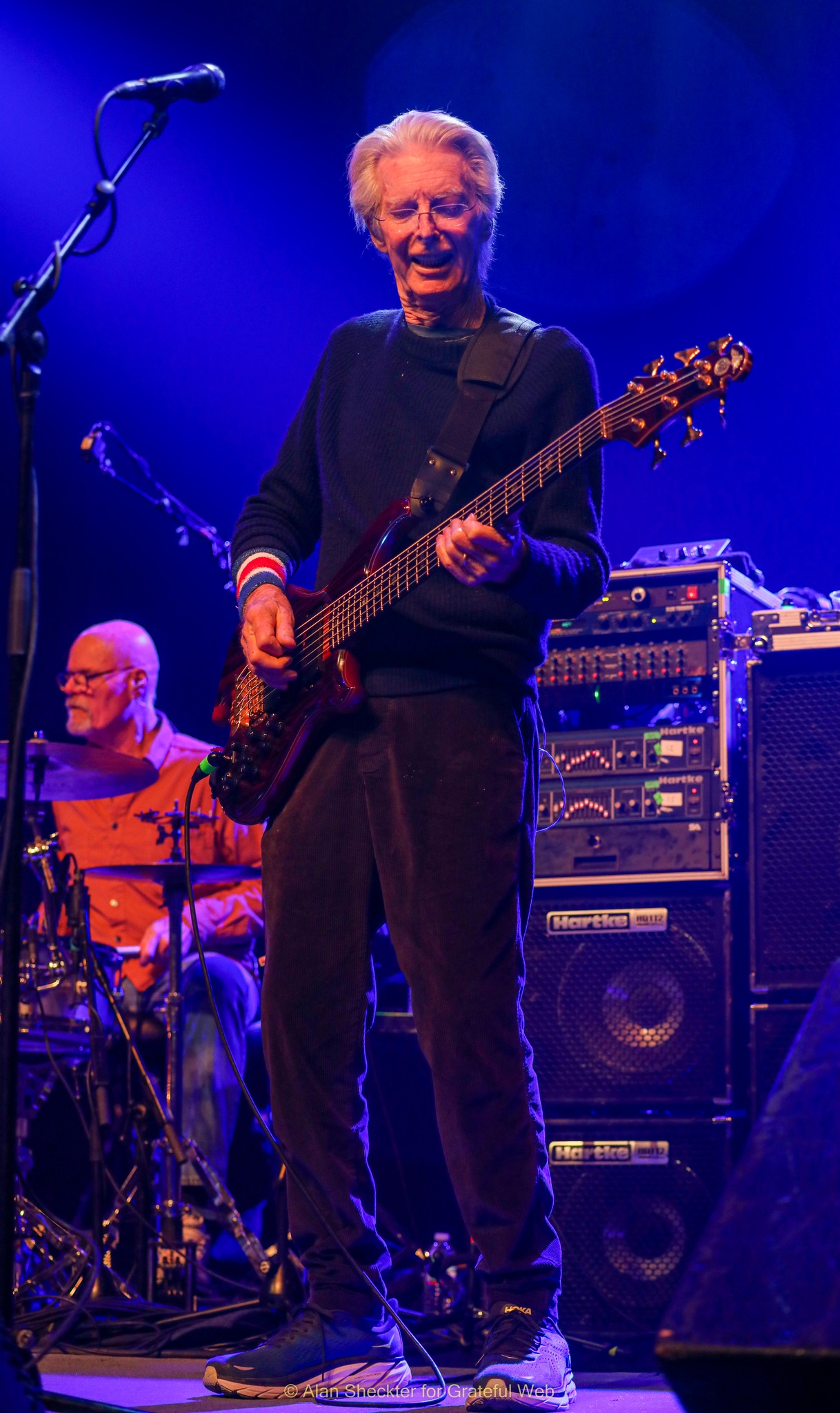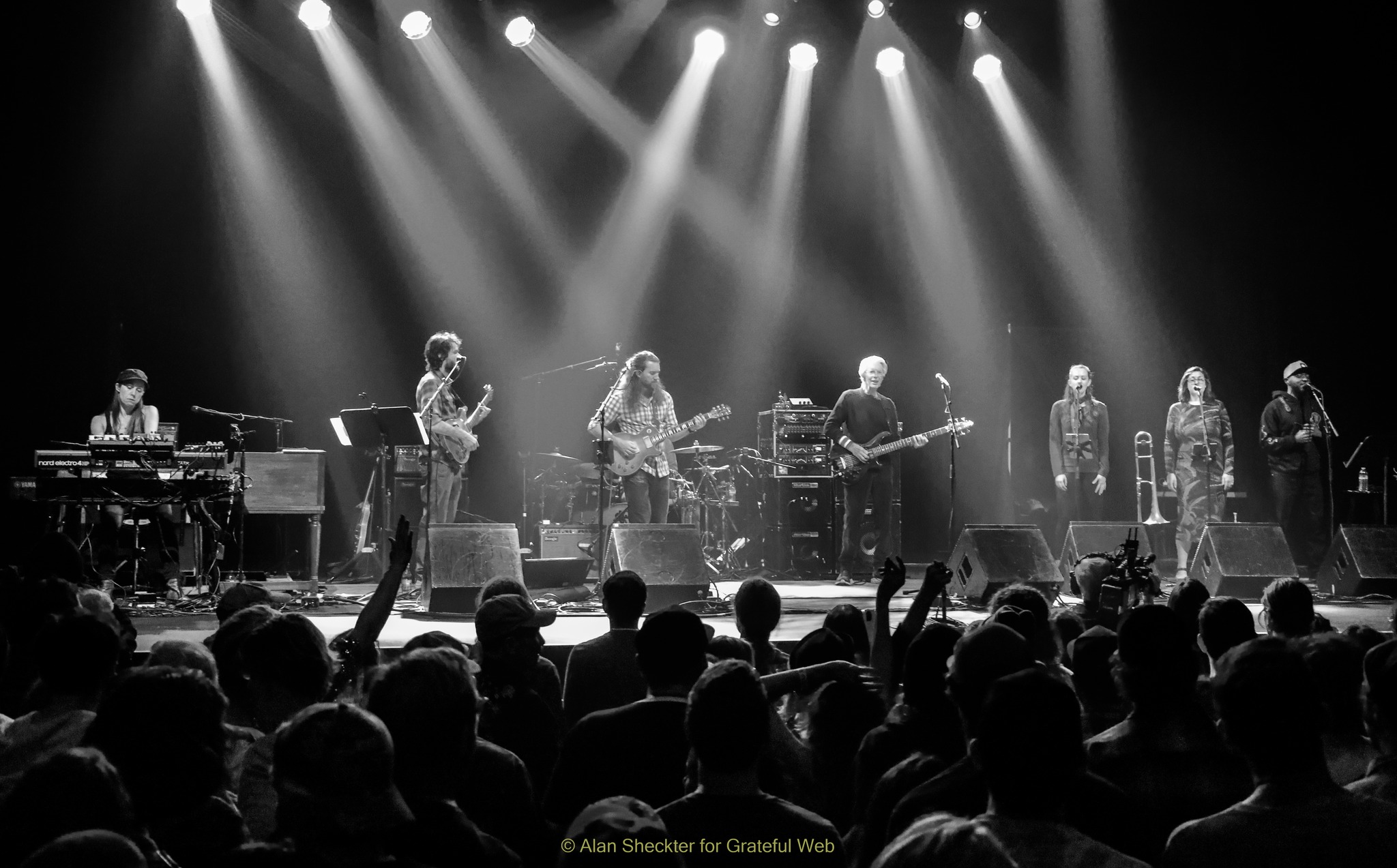 The Phil & Friends personnel, each of whom brought their own laudable pedigree and experience with Grateful Dead music and improvisation to the stage, was praiseworthy. Phil Lesh, of course, has been plying his craft toward this canon of material since 1965.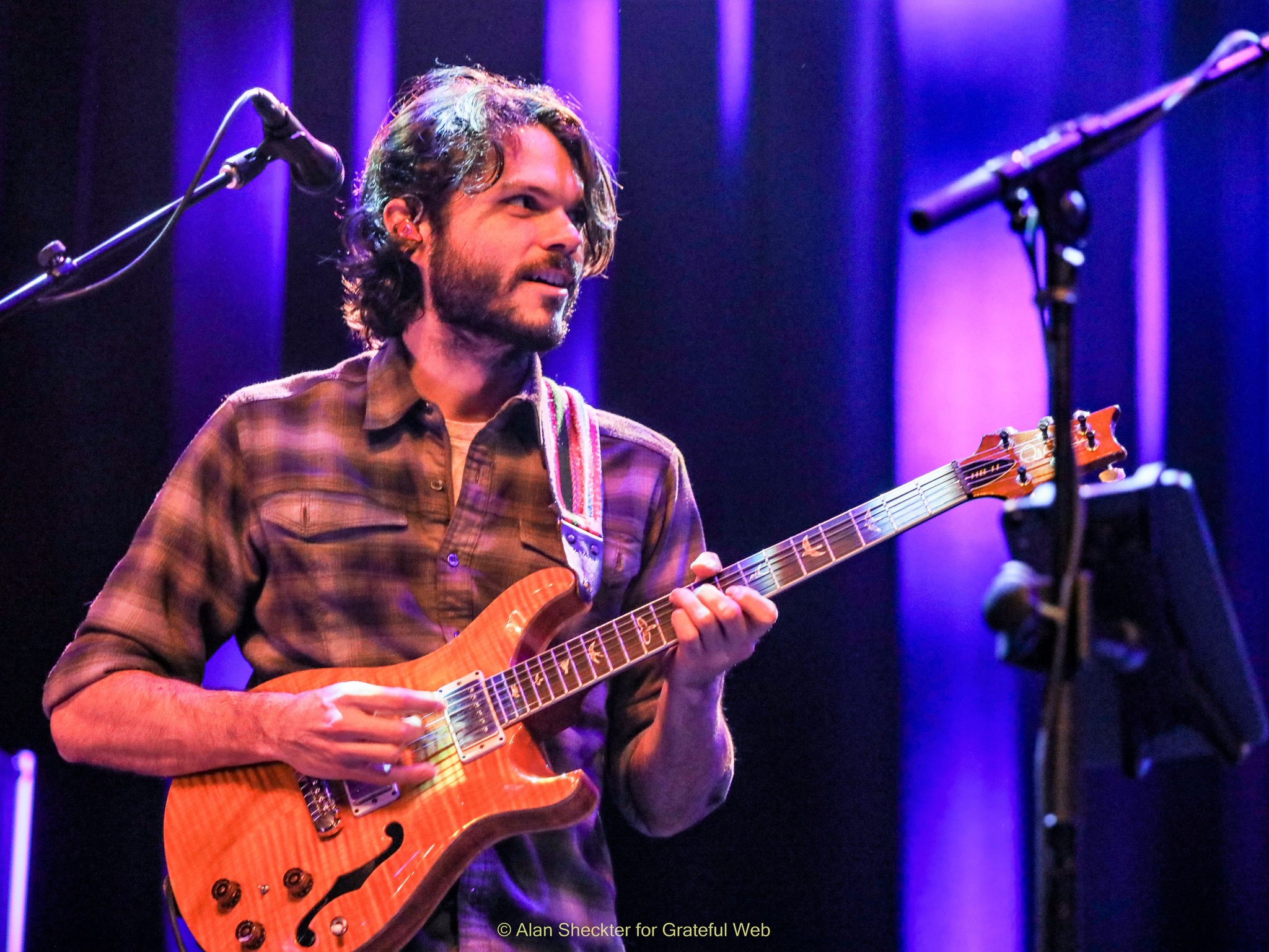 A Berklee School of Music student, singer/songwriter/music instructor/lead guitarist Mitarotonda, 32, has fronted the Connecticut-based band Goose since 2014. Bowling, a uniquely gifted keyboardist, who, lucky for us performs exquisite interpretations of Phish and Grateful Dead songs, is also a core member (through December 2022) of Ghost Light, as well as a frequent solo performer and Greensky Bluegrass guest, is deservedly in-demand in jamband circles. Her keyboard passages were beautifully audible through the night. She played organ as well as Nord, Yamaha, and Wurlitzer keyboards.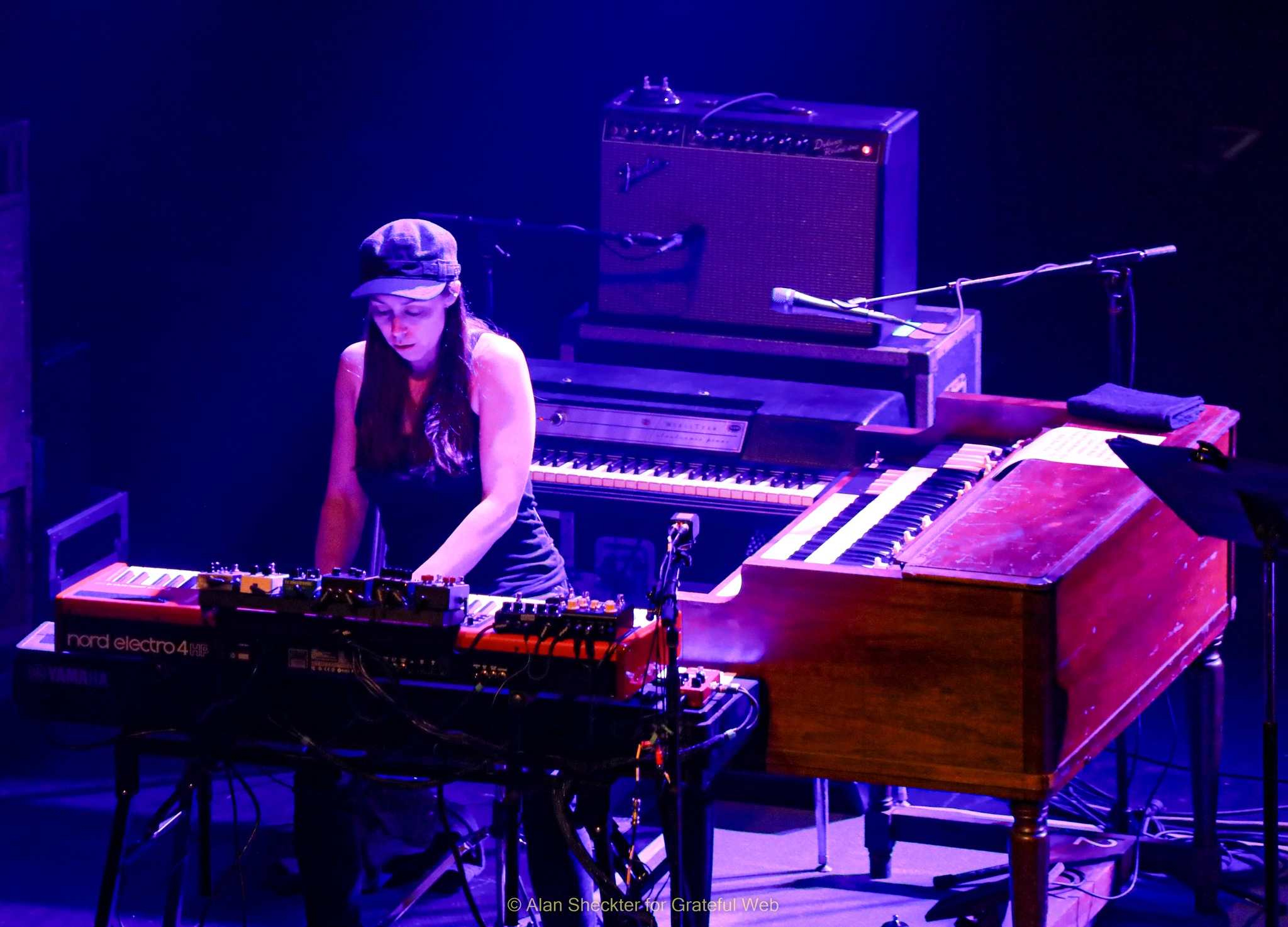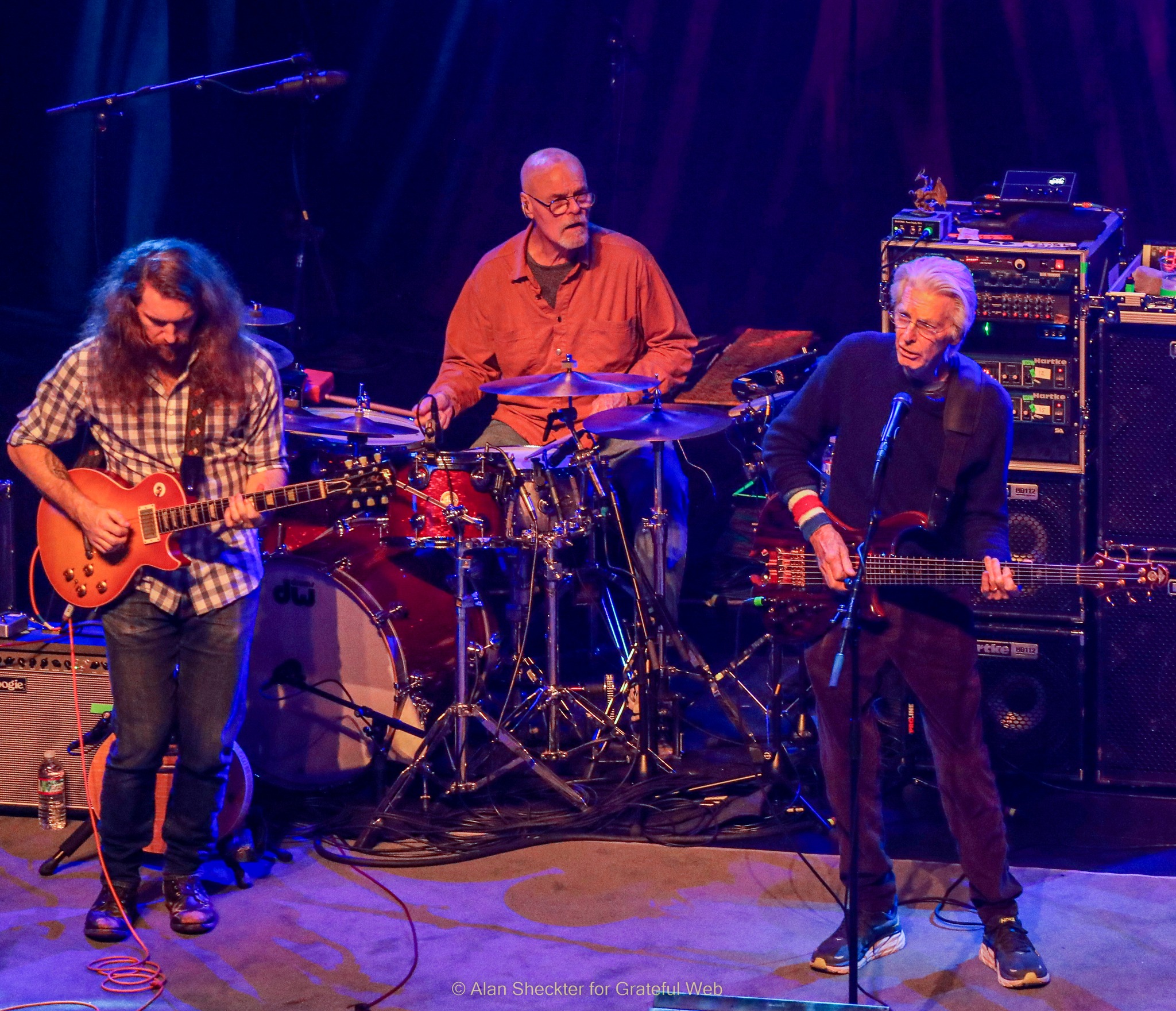 Grahame Lesh, who typically accompanies father Phil onstage and on tour, is a performance stalwart in his own right, co-leading jam-rock band Midnight North for about 10 years. John Molo (Bruce Hornsby & the Range, Moonalice, The Other Ones, more), is a superior drummer/percussionist, who interestingly appeared on Phil & Friends "Live at The Warfield" project (2006), and held down the drumkit during Phil & Friends' five-night Warfield run in 2008. That 2008 run, was the final Warfield show under the Bill Graham Presents moniker.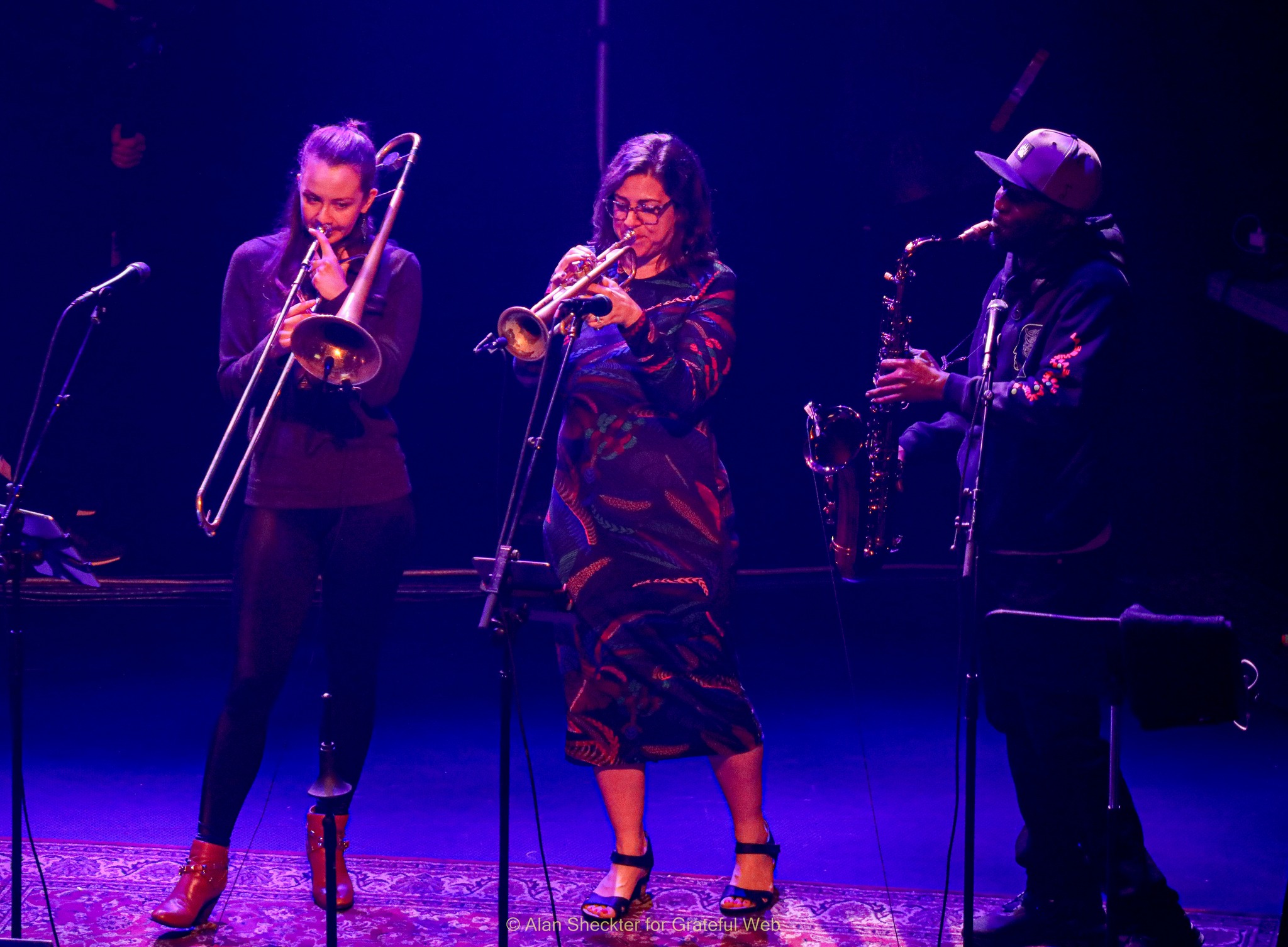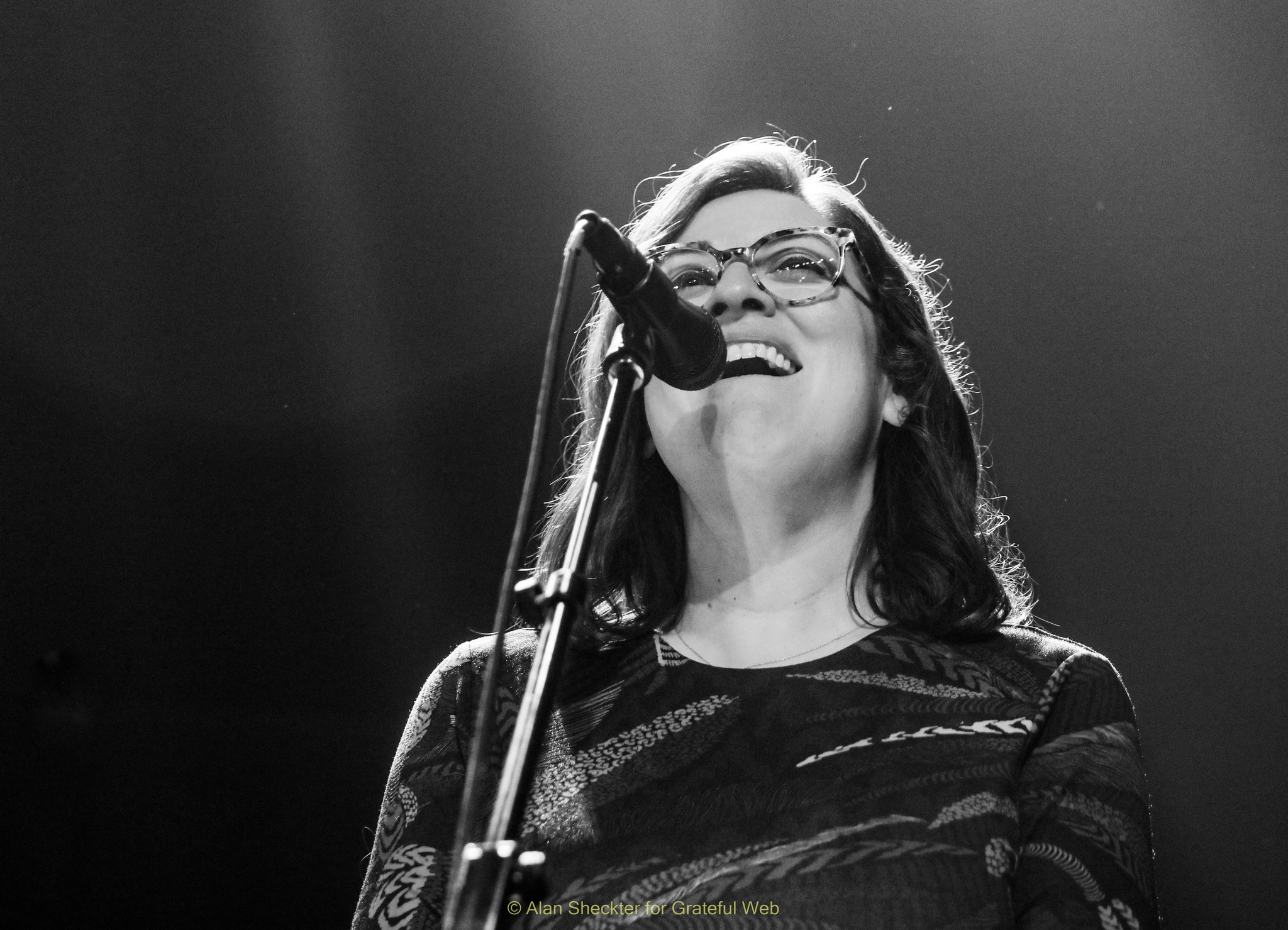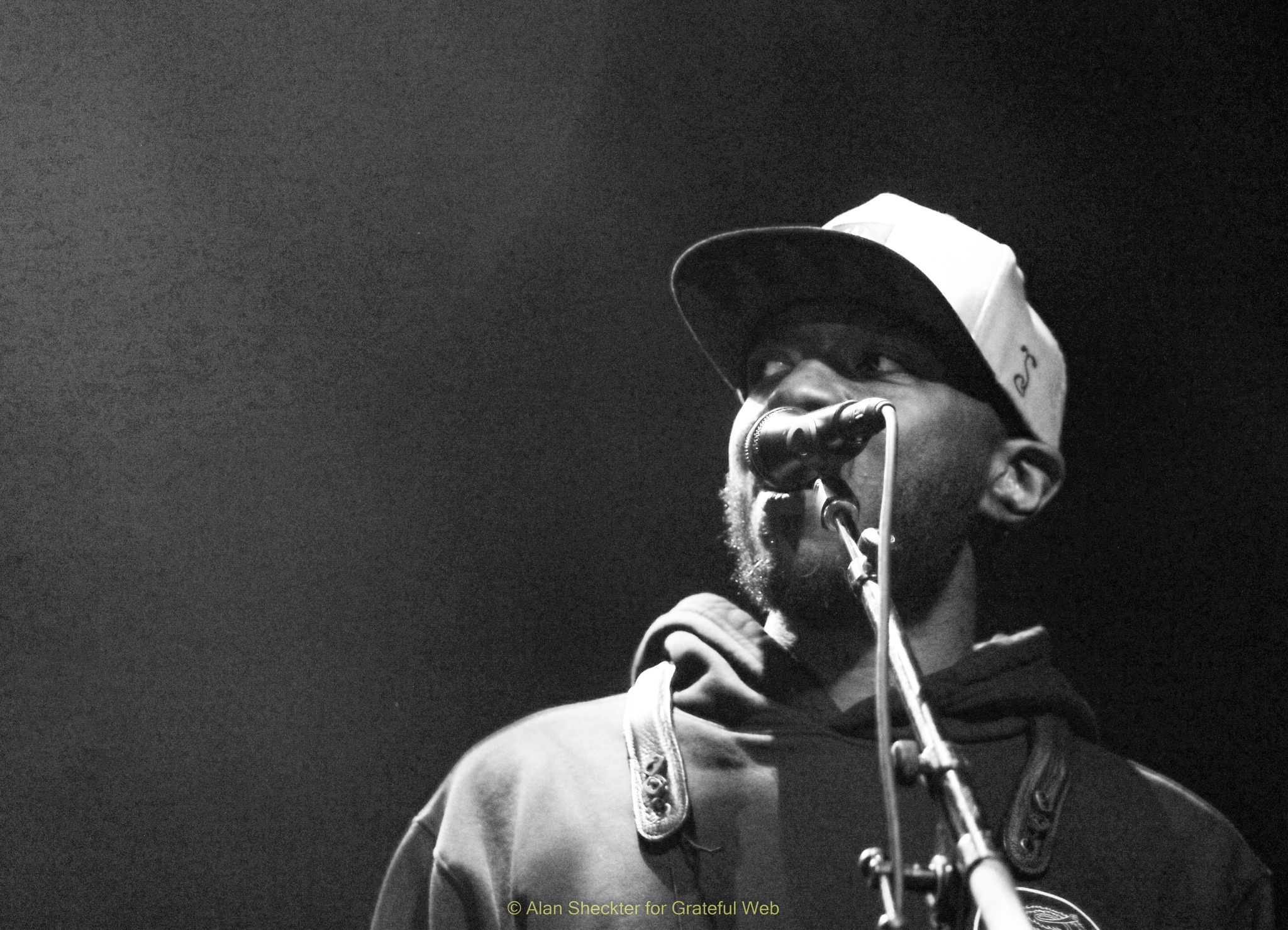 Cressman, Hartswick, and Casey, each of which are renowned on their own but collectively represent the long-time horn section for the Trey Anastasio Band, added a sweet, supplementary layer of goodness to the stage, both instrumentally and vocally. In addition to supplying harmonious background vocals to most all songs, Cressman sang lead on "Loser," Hartswick took lead on Aretha Franklin's iconic "Rock Steady," and Casey regaled the crowd with his vocal (and sax) performance on "Eyes of the World." Casey has recently returned to the music circuit following diagnosis and treatment for Stage 3 colon cancer that was detected in mid-2021.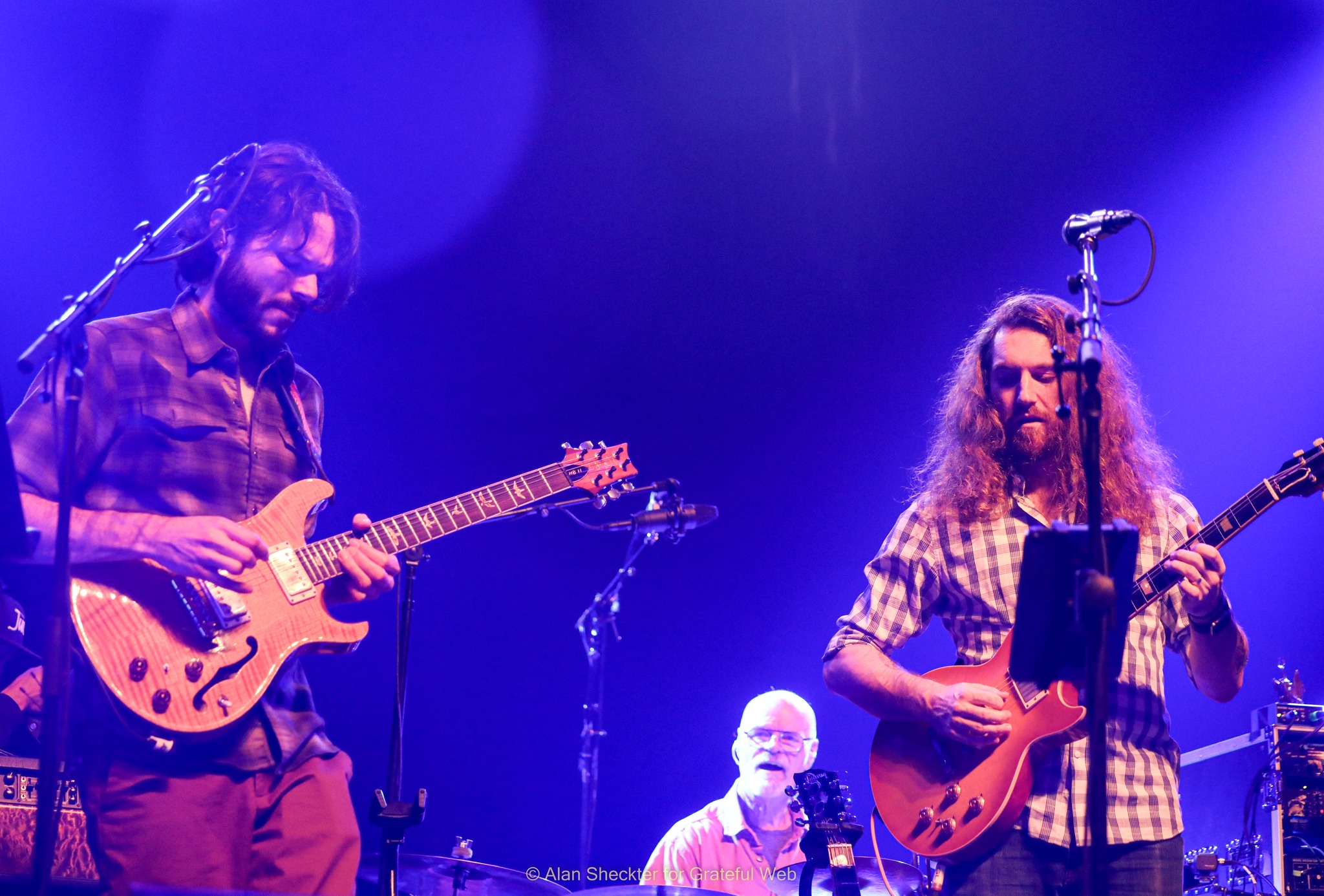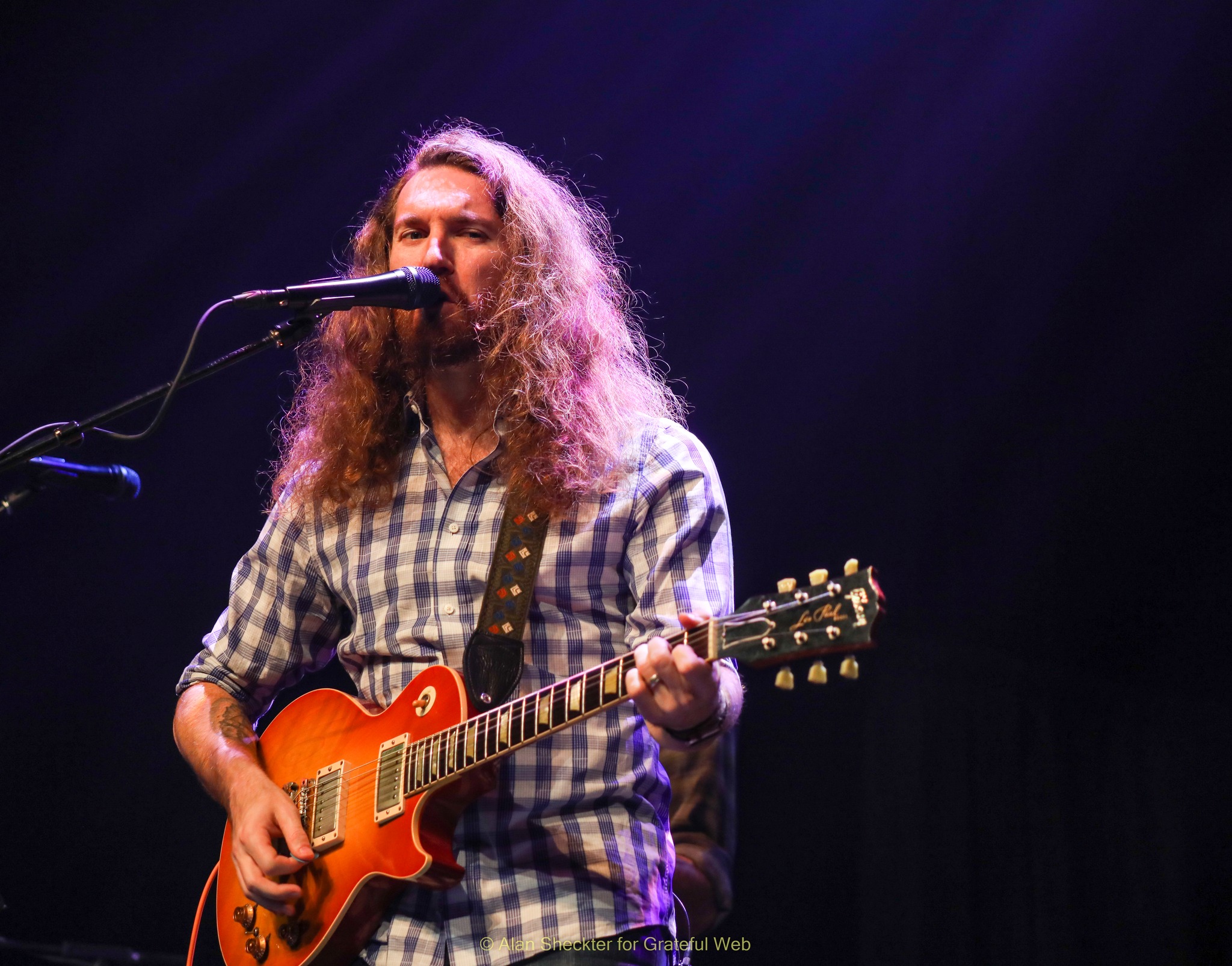 The second set on this night began with a long and likeable "New Speedway Boogie," sang by Mitarotonda, followed by an equally stretched-out and beautifully instrumentalized "The Wheel," some of it presented at a quicker-than-normal pace for the song. "Cassidy" was offered next, with Cressman and Grahame Lesh co-leading on vocals. An upbeat version of "Eyes of the World" followed, which led into a Grahame Lesh-sung version of "Let it Grow."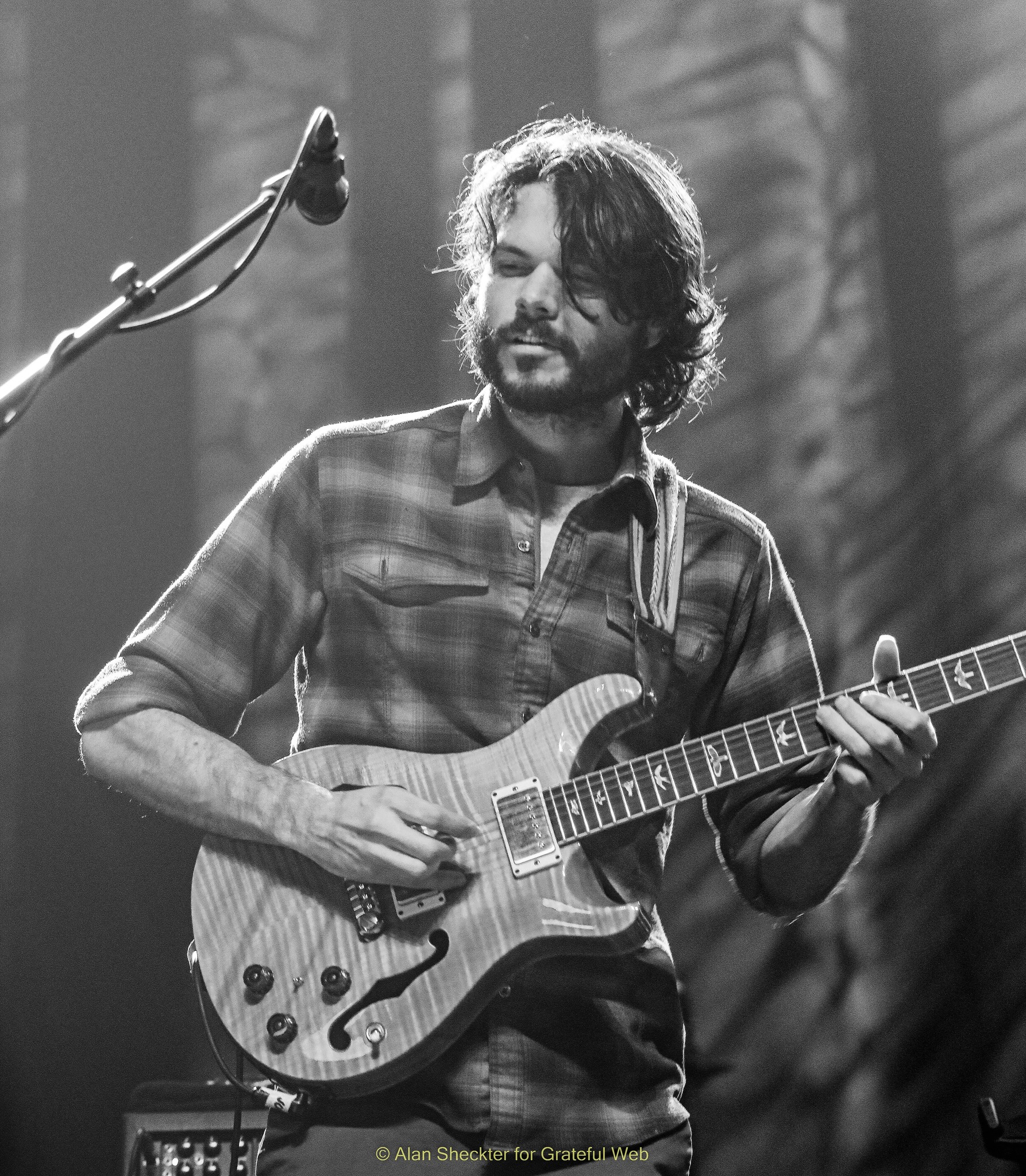 "Let it Grow" seamlessly transformed itself into a cosmic intro to the transitive nightfall of "Dark Star," for which they offered just one line of vocals: "Dark star crashes, pouring its light into ashes," and which picked up into a rocking improv jam that eventually led into a closing sequence of the aforementioned soulful sounds of "Rock Steady," and then "Brokedown Palace to end the set. Mitarotonda, who performed "Brokedown Palace" with Goose as recently as Dec. 18 at the Fox Theatre in Boulder, sang lead vocals on the closing number.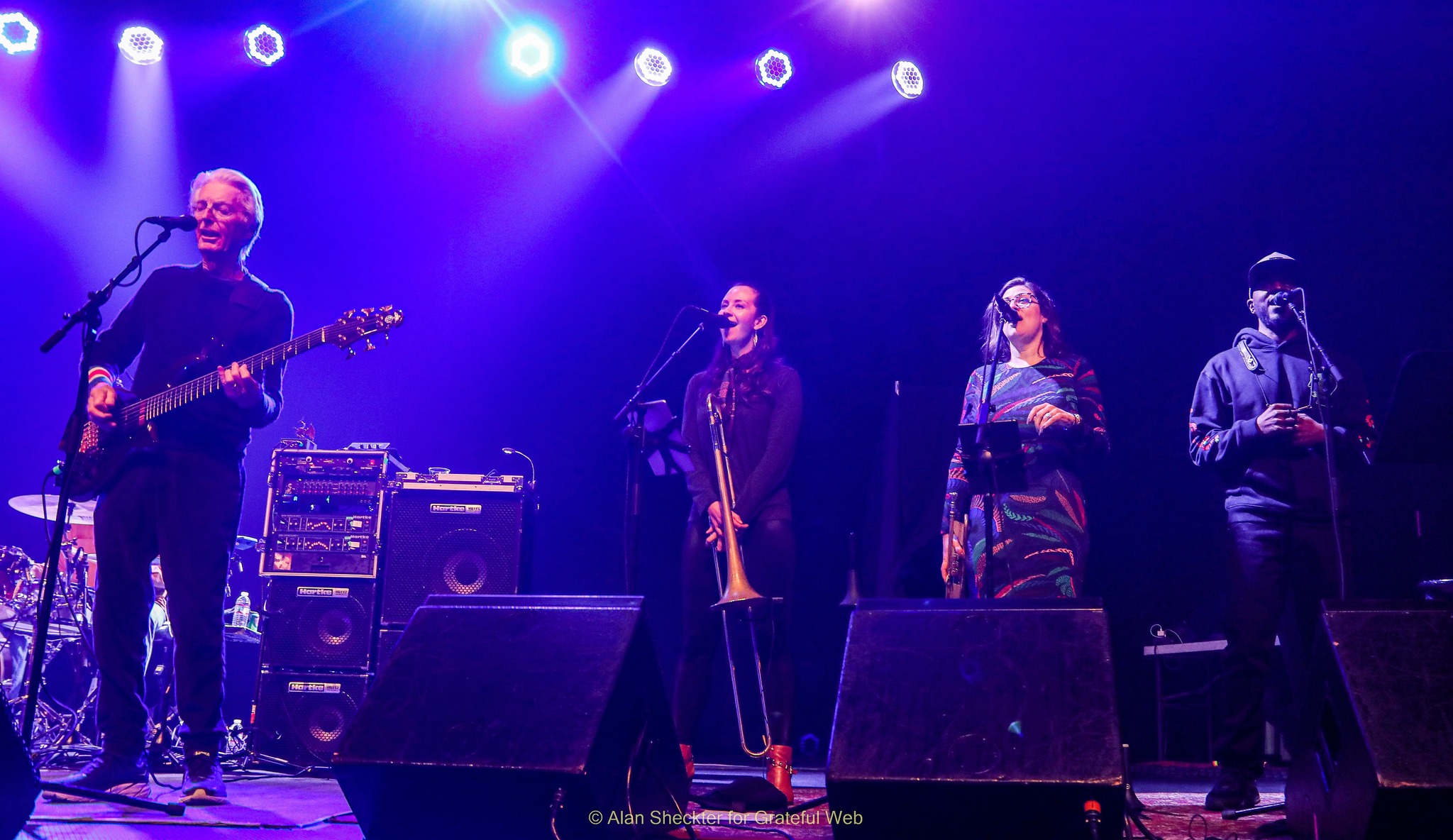 Phil Lesh then came back onstage alone and offered to the assemblage, "Kinda funny how, if you live long enough, things keep coming around in a circle and repeating themselves. That's kinda how I feel about coming back here to The Warfield. It's always been a special place. We haven't been here for a while, and I forgot how cool it was." Then, following a band introduction, a very rare Phil & Friends version of Jerry Garcia's ballad, "Mission in the Rain" provided a meaningful finish to the night. Mission Street, major downtown San Francisco thoroughfare, lies just a couple of blocks south of The Warfield. "There's some satisfaction in the San Francisco rain / No matter what comes down the Mission always looks the same / Come again, walking along in the Mission in the rain"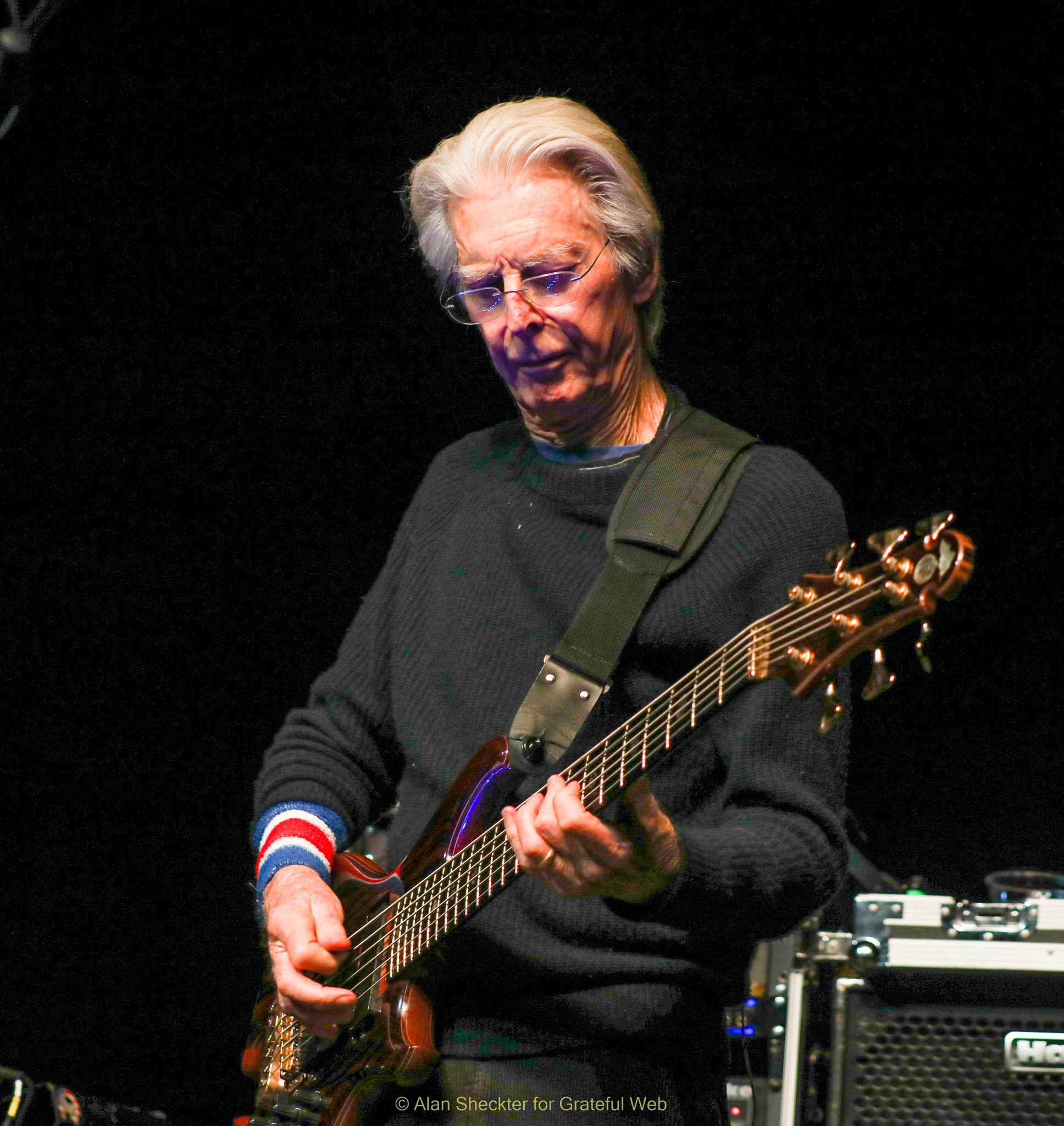 By the numbers: In total, the Grateful Dead played 20 shows at The Warfield. They first settled in for that famed 15-show acoustic/electric residency in 1980, followed by benefits for several local nonprofit services organizations – two in February 1982 and three in March 1983. The Jerry Garcia Band (with Garcia) played there almost 90 times between June 26, 1981 and April 23 1995. Phil Lesh & Friends appear to have played The Warfield 31 times, between April 20, 1998 and December 28, 2022. The "Rock Steady" on December 27, was the only time Phil & Friends has performed the song. The band performed only two so-called "Bob Weir songs" each night: "Cassidy" and "Let It Grow" on the first night, "Jack Straw" and "Truckin'" on the second night.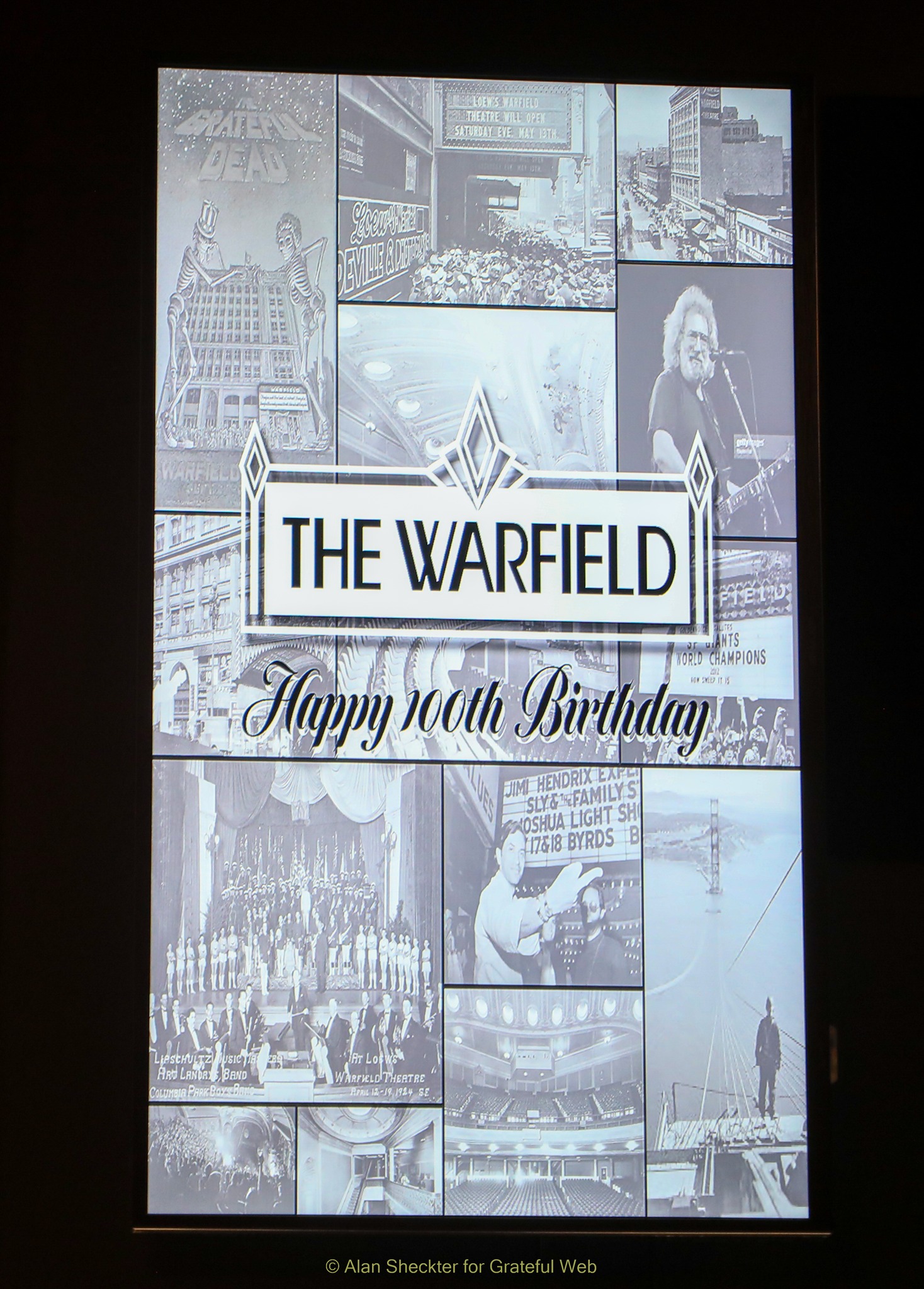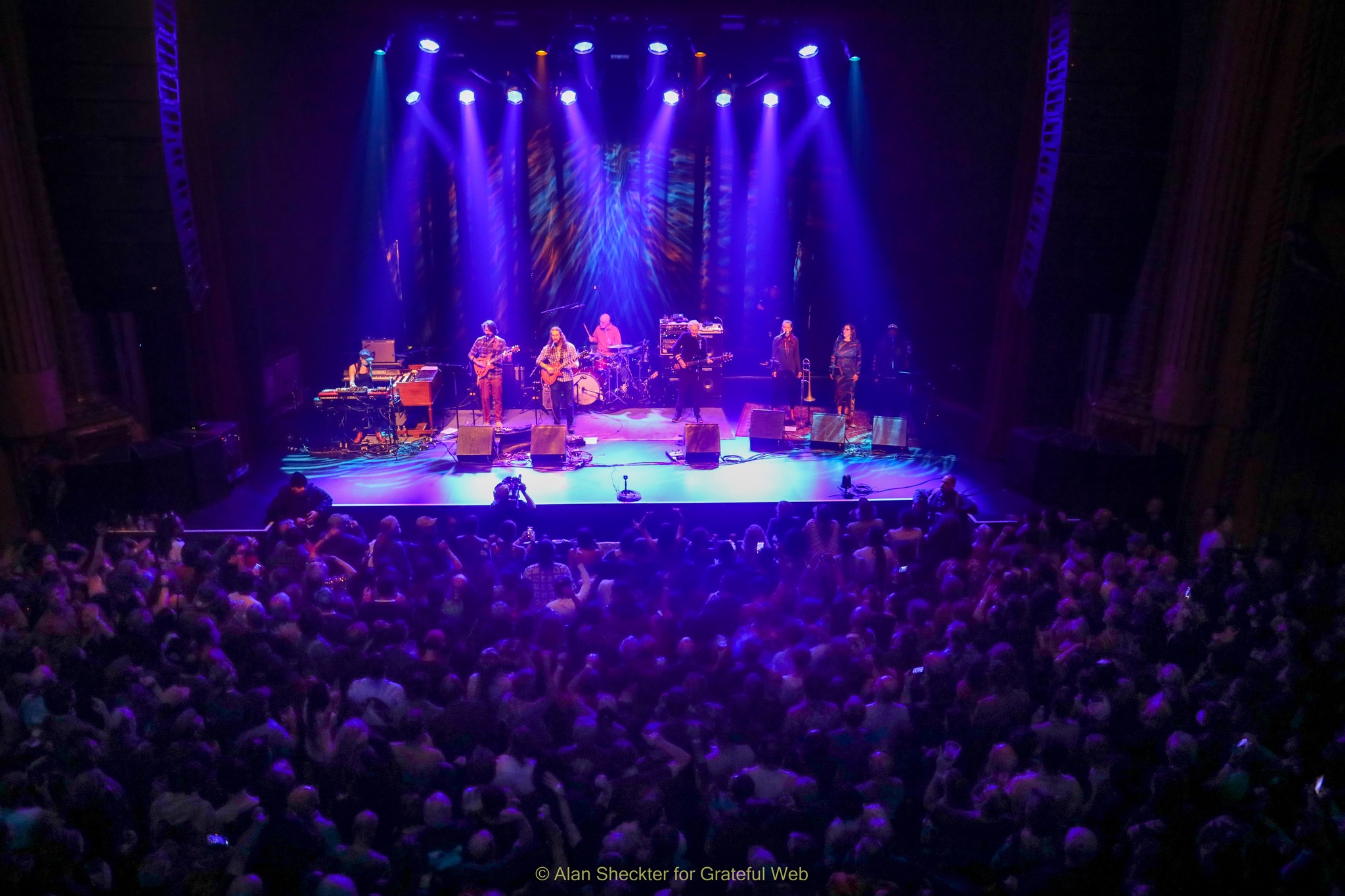 Dec. 27 - Set 1: Cumberland Blues, Bertha, Tennessee Jed, Loser, Brown-Eyed Women, Pride of Cucamonga, It's All Over Now, Baby Blue. Set 2: New Speedway Boogie, The Wheel, Cassidy, Eyes of the World, Let It Grow, Dark Star, Rock Steady, Brokedown Palace. Encore: Band intro, Mission in the Rain.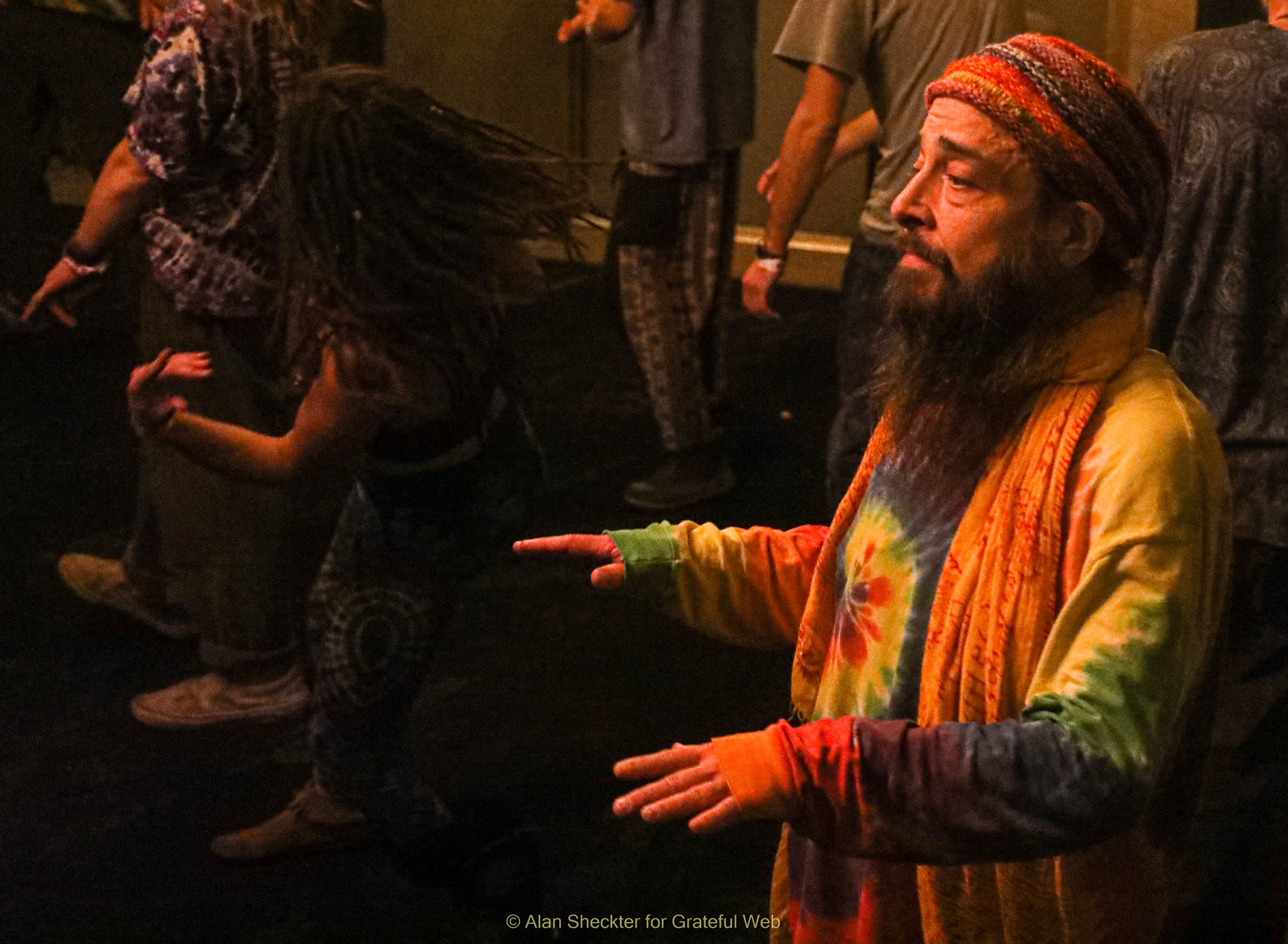 Dec. 28 - (with Jason Crosby on Keyboards, rather than Holly Bowling) Set 1: Jack Straw, He's Gone, Cold Rain and Snow, Here Comes Sunshine, Bird Song, Scarlet Begonias, King Solomon's Marbles. Set 2: China Cat Sunflower, St. Stephen, Dear Prudence, Unbroken Chain, Terrapin Station, Morning Dew, Uncle John's Band. Encore: Band intro, Truckin'.