Jam rock titans Phish took New York City's Madison Square Garden by storm last Friday, July 28, 2023, for the first of seven performances at the famed arena. They always channel their collective creativity at what is known as the "World's Greatest Arena," and this run, which notably had no name or theme, was no exception. Both sets included stand-out jams, as the band showed up firing on all cylinders.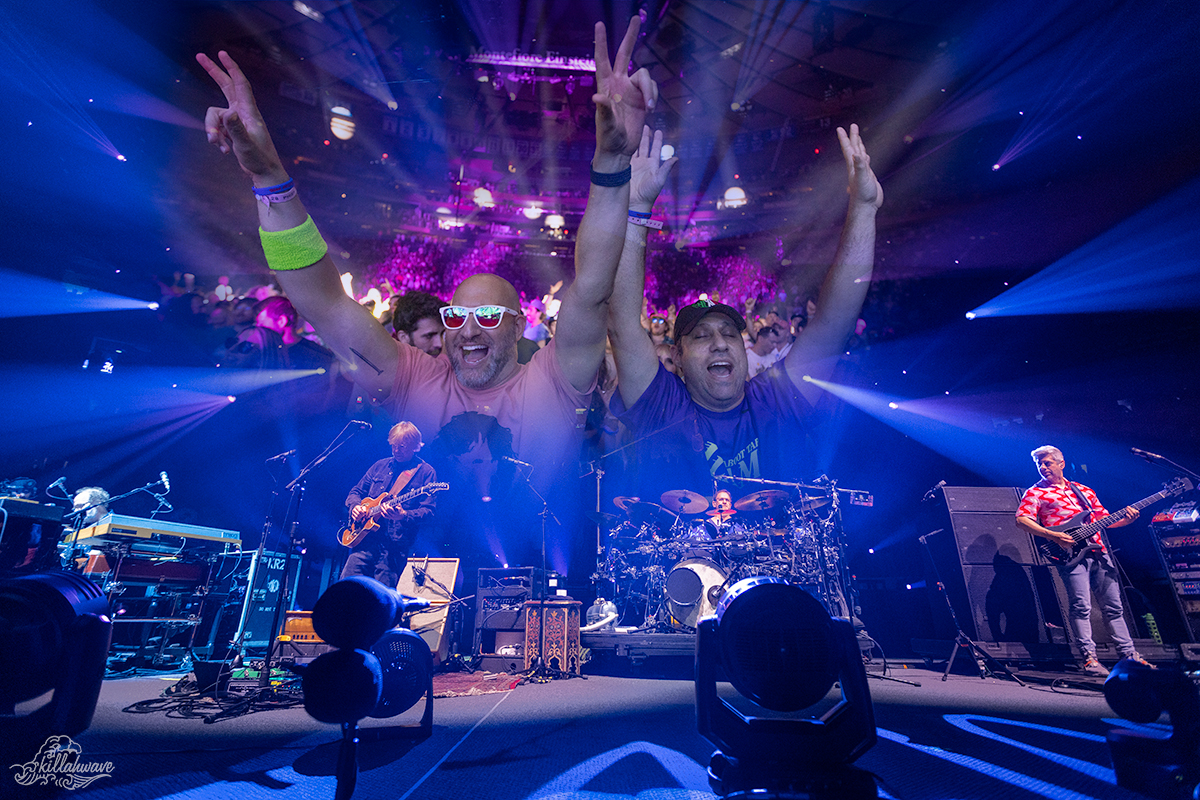 This run is reminiscent of the thirteen-night stand the band did in 2017, titled the Baker's Dozen. During that two-week period, Phish was the only act who played at the Garden. The shows were themed by donut flavors that were announced the morning prior to each show. Fans were given the day's themed donut, from the unnecessarily delicious Federal Donuts in Philadelphia, Pa, upon entry to the venue. After Parties were a plenty, creating a definitive festival-like environment, which is perhaps even more elevated for this run. Bands like Dopapod, Solar Circuit, Microcave, and Space Bacon had huge late-night sets during the first weekend. However, this run included no tasty donut or an early morning hint as to what fans might be in store for at the show that evening.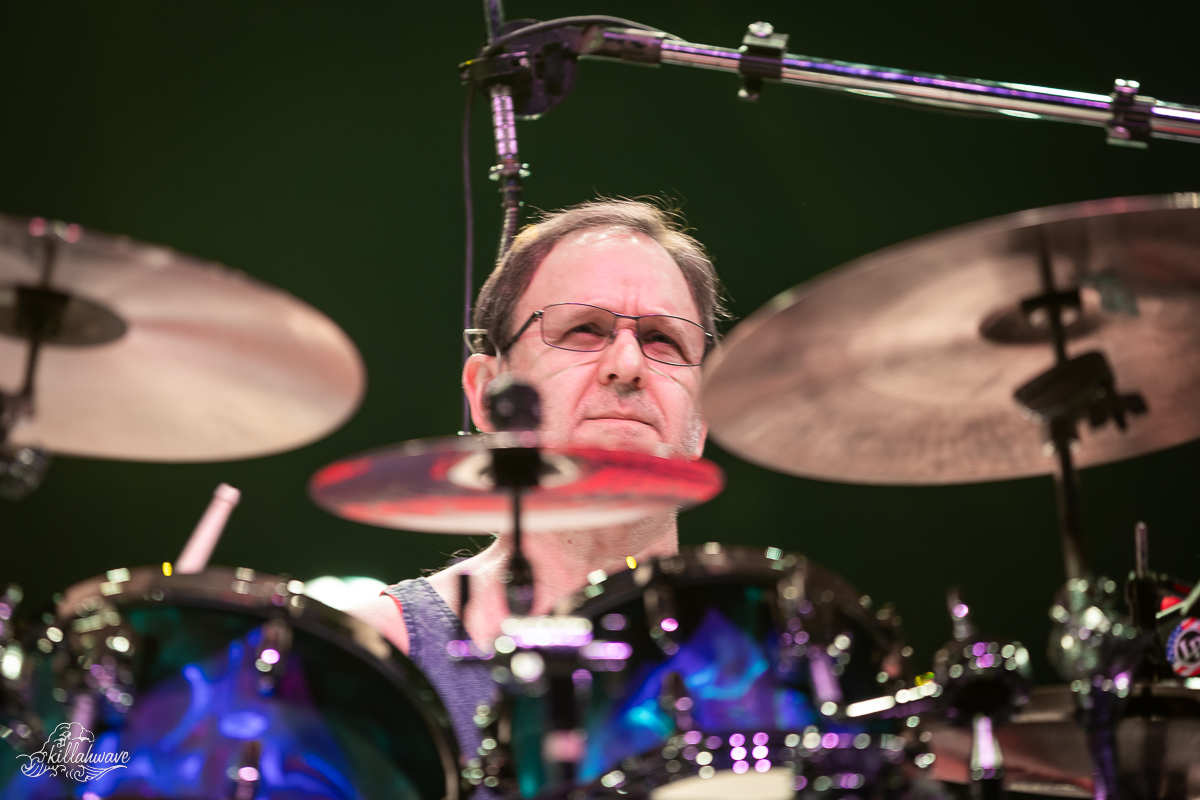 The show began with a short but sweet "Evening Song", a newer albeit once-a-year tune that was last performed on July 22, 2022, at Bethel Woods. The band dove into a twenty-minute "Wave of Hope" next, and really soared early with this pandemic-era song. This version included tasty peaks, as well as notable contributions from keyboardist Page McConnell. The band continued the improvisation into Talking Head's "Cities." This version clocked in close to fifteen minutes, which is considerably longer than their typical first set "Cities." The lyrics were changed to "find the best city to live in" and "I found myself a city to live in," by Upper West Side resident and guitarist Trey Anastasio.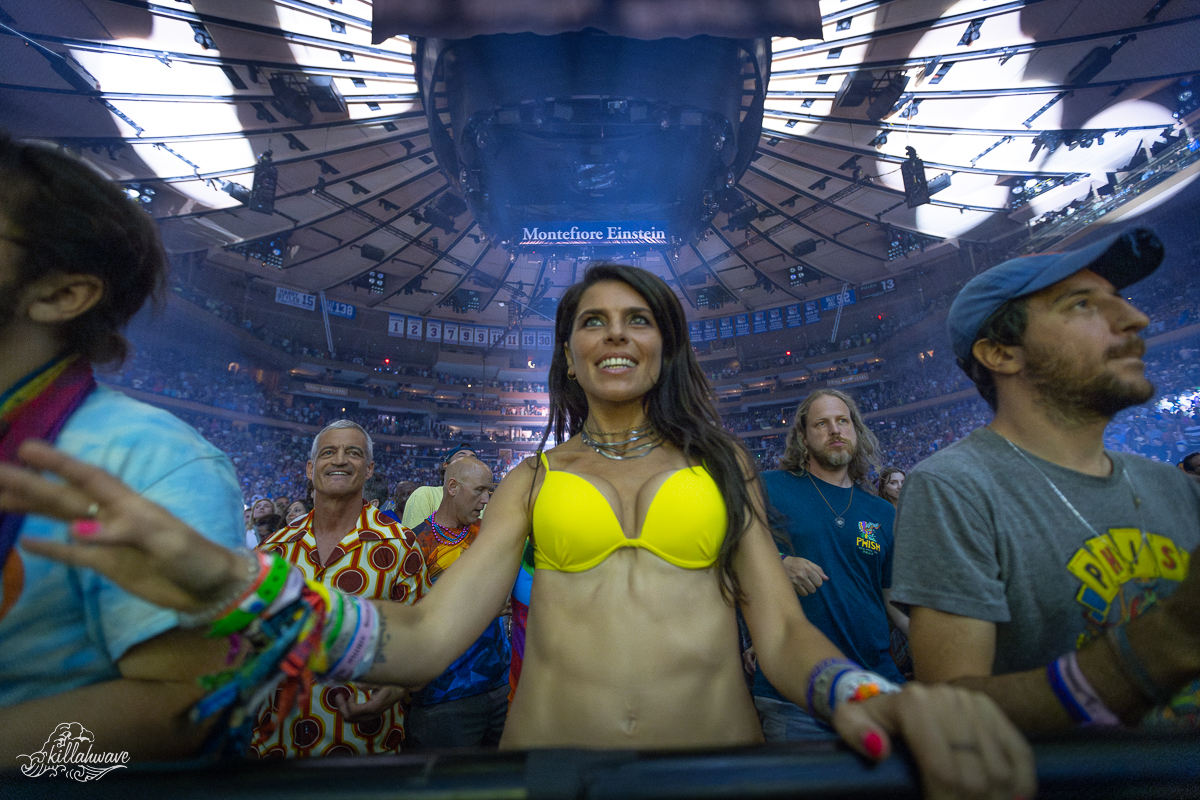 The "Old Home Place" followed, last played on July 19, 2022, at the Mann Center for the Arts. The crowd was floating in the blimp a lot as Phish played an uptempo "Free." Bassist Mike Gordon had a ripping solo during this rendition. The contemplative "Brian and Robert" melded into the set next, and gave fans a chance to catch their collective breath. The jams rolled on with "Stash." The set ended with an affirmative bang on their upbeat take of the classic blues tune, "My Soul."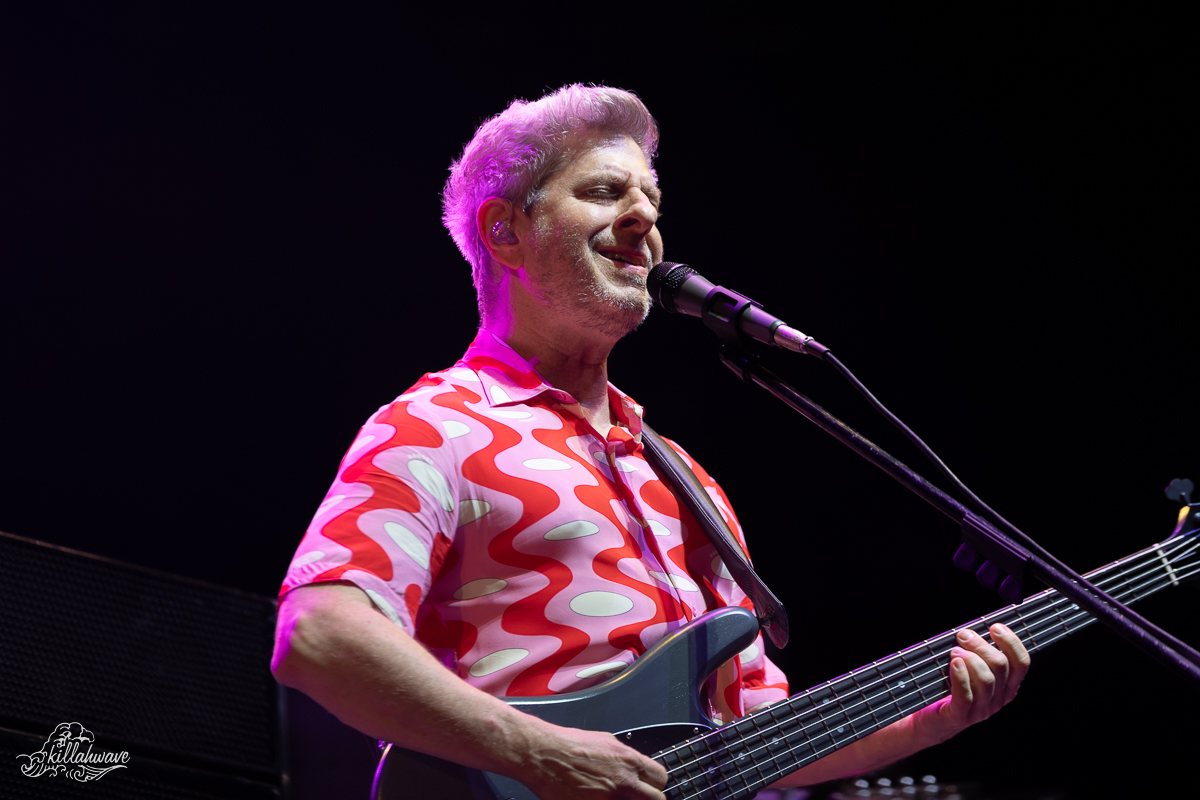 The band returned in lockstep with each other and yielded what can only be described as a face-melting set. Big Boat's "More" began the festivities, and quickly gave way to an exploratory "Ruby Waves." McConnell contributed more tasty synth during the stellar segue into "Plasma." The energy and jamming continued during "Simple," which featured vibrant guitar build-ups by Anastasio.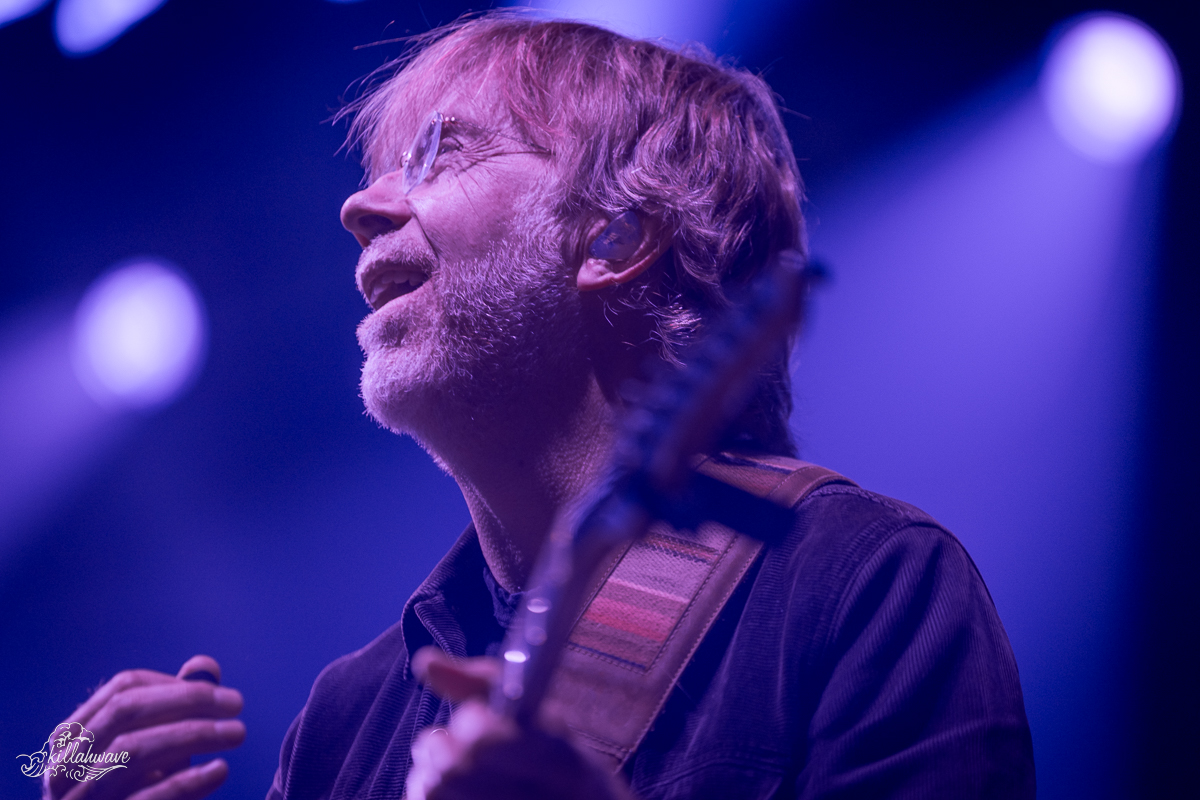 "Mountains in the Mist" was up next, and provided a much-needed breather for the fans and band after the intensity of the set thus far. The set closed out on a dark note as Phish veered into "Evil Phish" territory with a fiery "Split Open and Melt." Drummer Jon Fishman leads the charge for this unquestionable jam of the night. Lighting Director Chris Kuroda leveraged deep red spinning lights that added depth to this memorable instance. The band returned to dispatch an electrifying encore with Led Zeppelin's "Good Time Bad Times."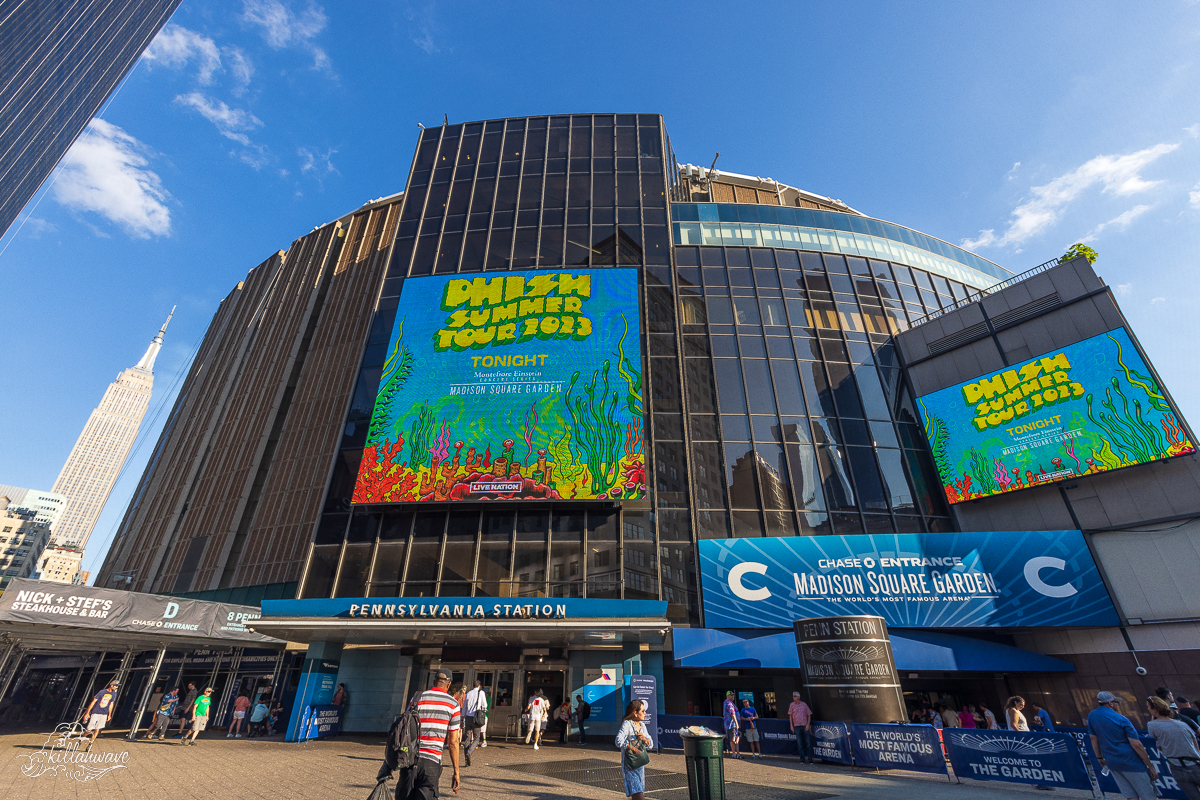 Phish is back at Madison Square Garden on August 1st, 2023. Tickets are sold out but can be procured on the face value ticketing platform, Cash or Trade. Hop on over to Phish's tour page for more details about the remaining summer dates, as well as their recently announced fall tour.
Check out more photos from the show!
Set One: Evening Song, A Wave of Hope, Cities, Old Home Place, Free, Brian and Robert, Stash, My Soul
Set Two: More, Ruby Waves > Plasma, Simple, Mountains in the Mist, Split Open and Melt
Encore: Good Times, Bad Times