Three night stands are a luxury for jam rock fans and bands, as neither has to travel and can enjoy the surroundings for the run's duration. This was certainly the case for Pigeon's Playing Ping Pong's three night run at the famed Brooklyn Bowl in Brooklyn, NY, which kicked off on April 13, 2023. The band rewarded their dedicated fans with a Thursday night inferno at the former warehouse in the popular Williamsburg neighborhood, which included two hot covers. This heat was on top of the temperature being an unseasonably warm eighty five degrees in the Big Apple. They were supported by the emerging funk band from Harrisburg, Pa, Yam Yam.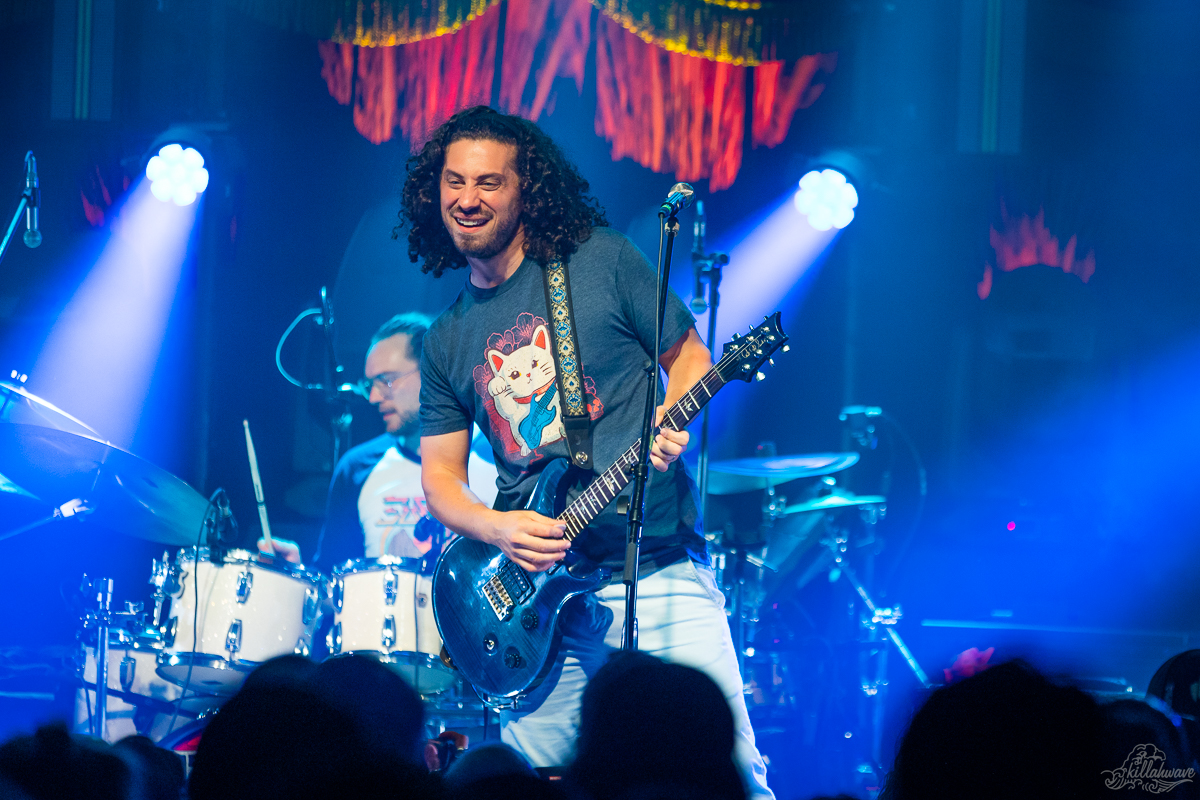 The evening began with a high energy set from Yam Yam, which was layered in funk, gospel and fun. Their lineup included Michael Dempsey (piano/organ), Xander Moppin (bass), Tyler Fuller (drums), Tom Fuller (guitar), and Jason Mescia (saxopohone). Mescia would play on the very edge of the stage, leaning into and engaging with the crowd as the band played on. This quintet brought a lot of good dance party vibes, and is on many upcoming festival bills, including Peach Fest and Hulaween. They are worth checking out for sure.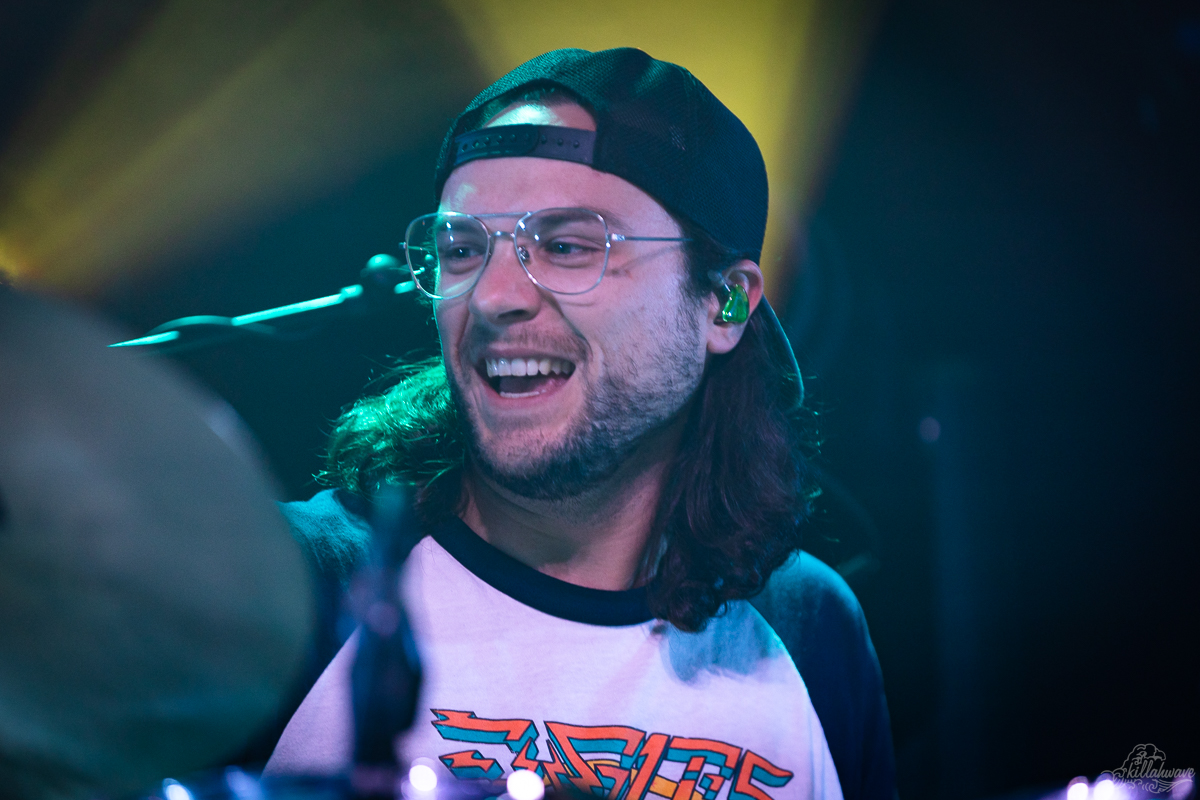 Pigeons Playing Ping Pong exited the green room, walked down the stairs, and started their first set with "Distant Times," from their recent release Perspectives. This included an early solo from drummer Alex Petropulos. The band was fired up, and launched into a funk fueled "Henrietta" > "Live It Up." Newer tune "Hit The Ground Runnin'" led into an inspired cover of the Red Hot Chili Pepper's "Around The World," which was sung by guitarist Greg Ormont.  This tasty cover segued into "Overrun." "Fun in Funk" grew wings as the band's improvisation soared into flight. This vibrant set closed out with "Skinner," which was named after psychologist B.F. Skinner, who famously taught pigeons to play ping pong.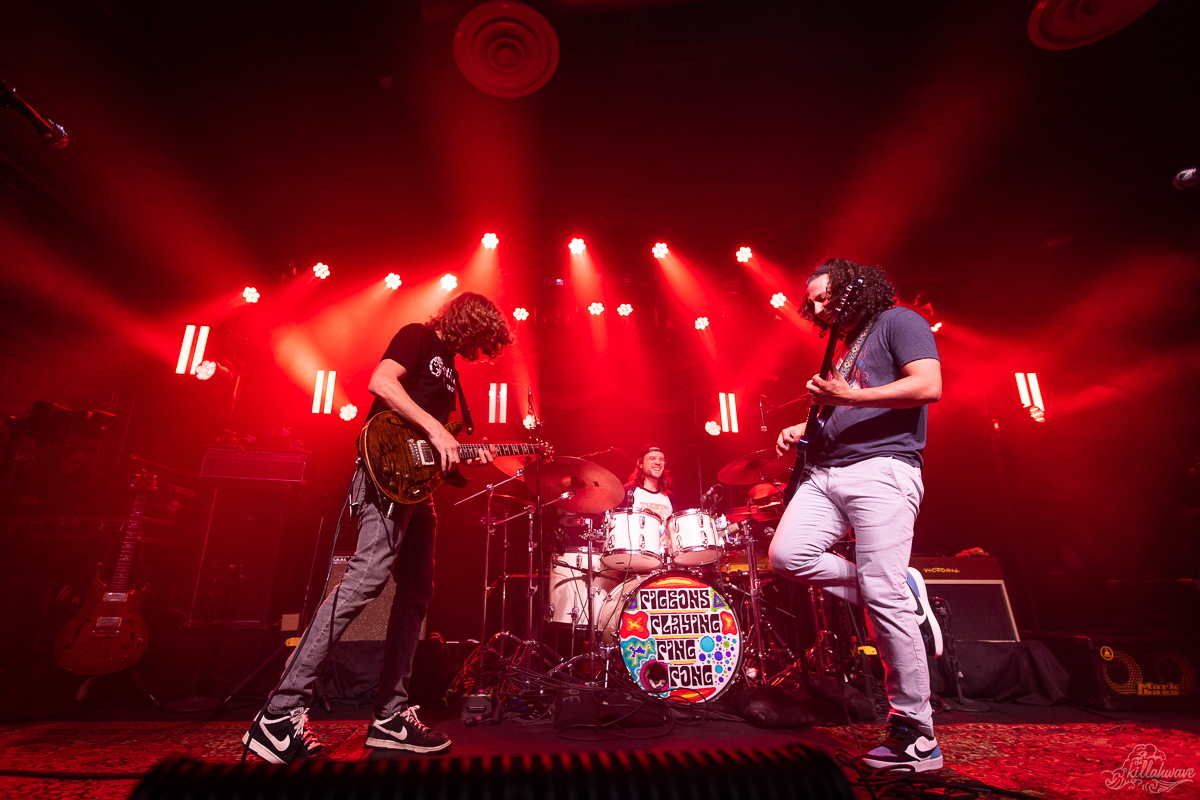 The band returned after a quick break, and glided into a fiery "Distant Times" > "Water." "Beneath The Surface," which debuted at Domefest last year, followed. The raucous dance party flew into high gear during "Bad For You," as the fans were loving this feel good set.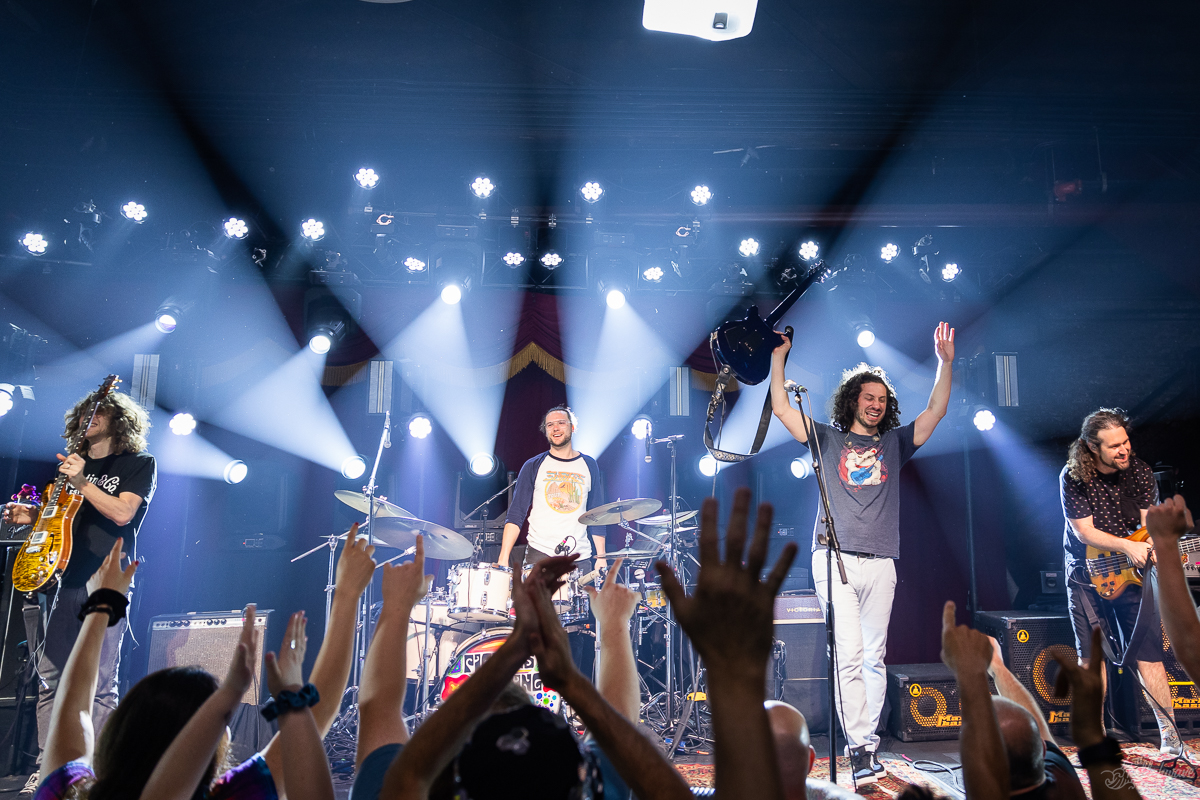 The music then flowed into a non-stop, raging, disco trance, starting with "Melting Lights." Bassist Ben Carrey jumped on to the speakers as the jam heated up. The foursome transitioned into a new cover by White Denim, "Ha Ha Ha Ha (Yeah)," followed by "Su Casa." Guitarist Jeremy Schon went into beast mode, and finished strong during the instrumental, guitar driven "Schwanthem." The Baltimore, MD based quartet returned to play "Dawn a New Day" for the encore, from their 2020 album Presto, and ended this blazing hot performance on a high note.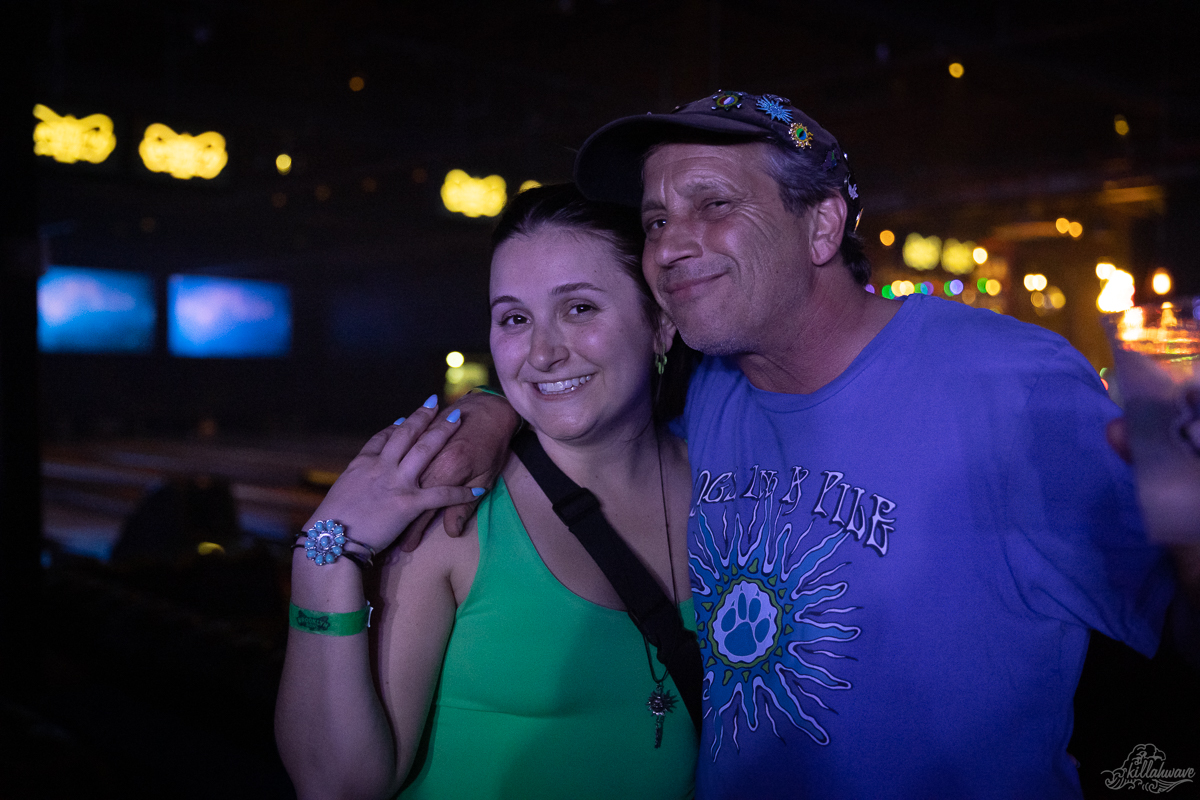 Stay tuned for more coverage of Pigeons Playing Ping Pong's exciting run at the Brooklyn Bowl. Check out more photos from the show!
Set One: Distant Times, Henrietta > Live It Up, Hit The Ground Runnin' > Around The World1 > Overrun, Fun In Funk, Skinner
Set Two: Fall In Place > Water, Beneath The Surface, Bad For You, Melting Lights > Ha Ha Ha Ha (Yeah)2 > Su Casa > Schwanthem
Encore: Dawn A New Day
Notes: 1 - Red Hot Chili Peppers, 2 - White Denim, first time played