Pigeons Playing Ping Pong migrated to Atlantic City, NJ for a raging three hour Phish after party last Saturday night at Sound Waves inside the Hard Rock Hotel. This was their first time playing near the famous Boardwalk in ten years, and they certainly made up for lost time with plenty of jovial, funk fueled jams.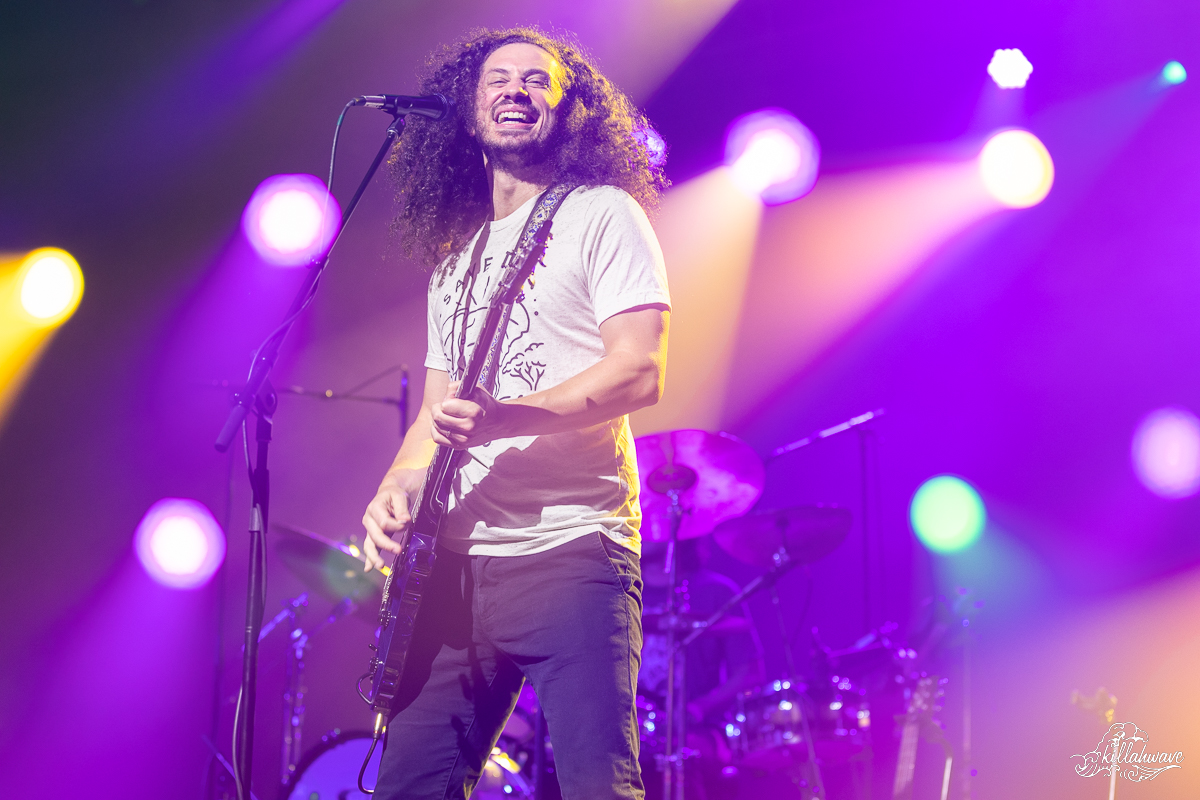 As jam rock titans Phish wrapped up their set on the Atlantic City Beach, Pigeons Playing Ping Pong geared up to bring the heat into the wee hours of the night. This kicked off with dance inducing "Funk E Zekiel" from their release Funk EP. The bouncy "Sail On" took the crowd on a funky journey with a tasty build up by guitarist Jeremy Schon.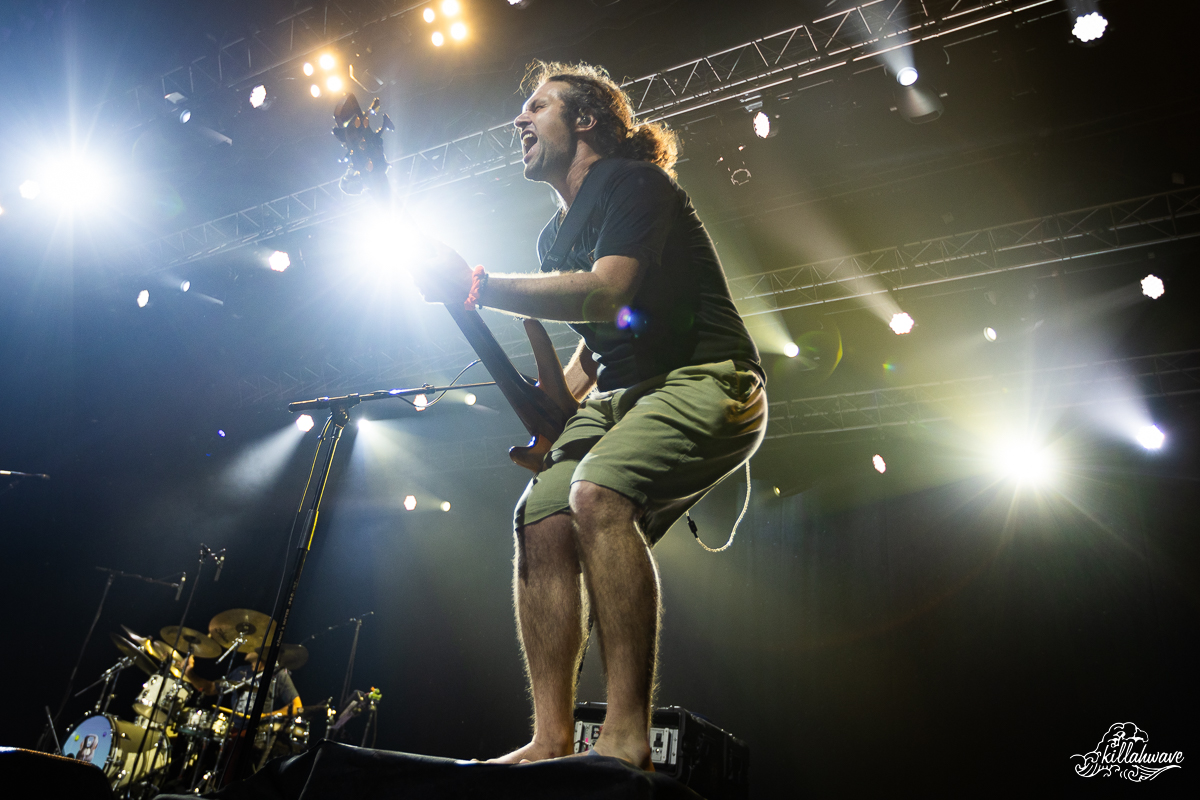 Guitarist Greg Ormont uttered, "Let's turn it up!" and launched the music into a disco funk "Avalanche" from the 2010 album, Presto. The breezy jam put smiles on faces. The band switched gears to new tune, "Hell Yea," before cleverly transitioning into Pink Floyd's "Run Like Hell." The crowd was fully engaged and fired up as fans yelled, "Run! Run! Run!" The band flowed nicely into the melodic "Lost In Line," and kicked the tempo up before diving into the lyrics. Another smooth transition into Pleasure's "Live It Up" followed, rounding out this fiery jam sequence.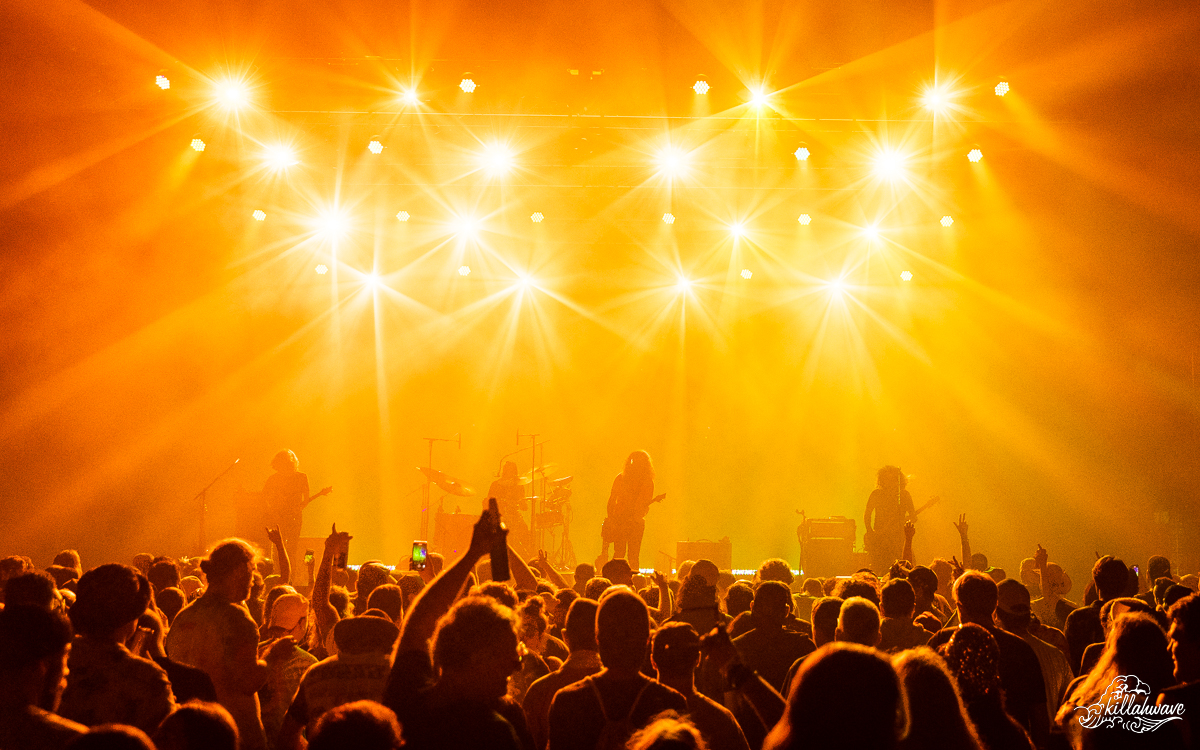 The band put the "Fun in Funk" before jettisoning into "Miyagi," while bassist Ben Carrey led the charge. This version included a new extended structure with more guitar bliss from Schon. A face melting, fifteen minute "Julia" proceeded, which featured a flawless, high energy build up executed by drummer Alex Petropulos.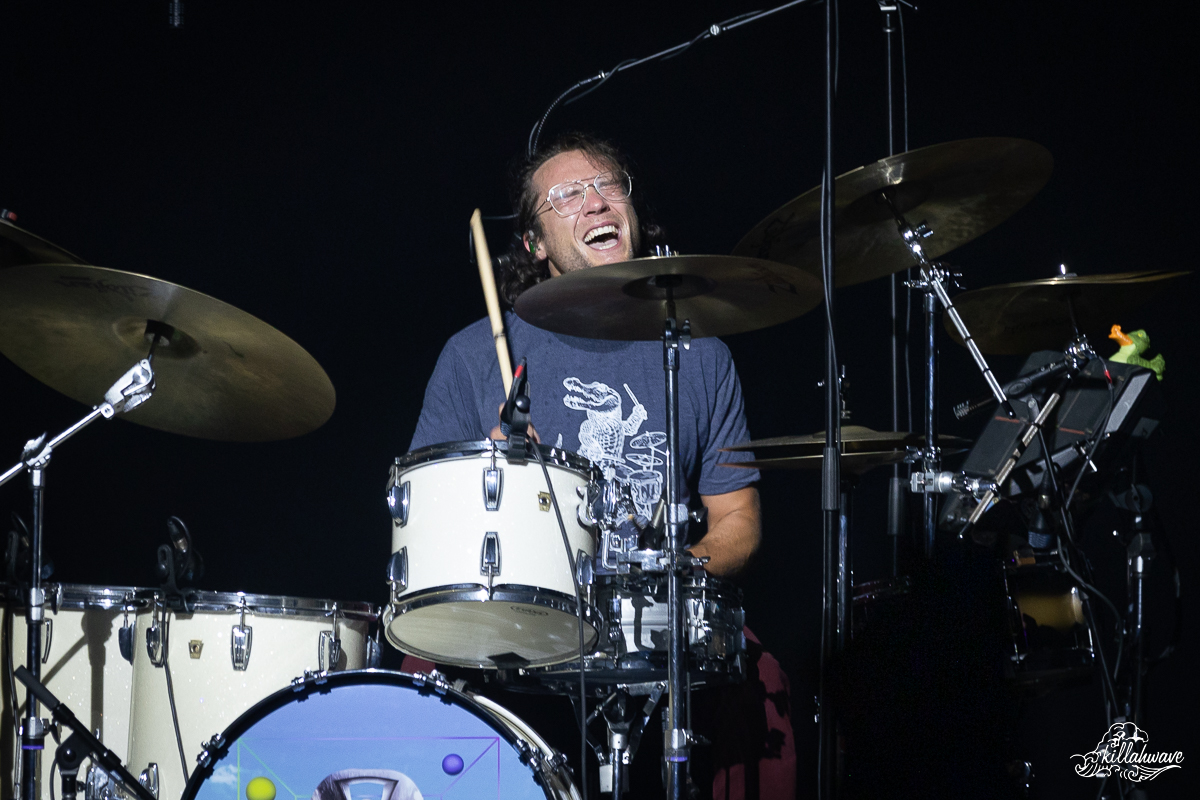 Many were starting to fade at this point, as the clock rolled past 2am. However, Pigeons Playing Ping Pong found a second wind, and slipped into beast mode with "Snake Eyes." The bass and drum fueled train, ushered by Carrey and Petropulos, drove the band into the funk jam of the night, "Upfunk." Schon nailed the guitar tension and release, which led into a laser sharp drum solo by Petropulos.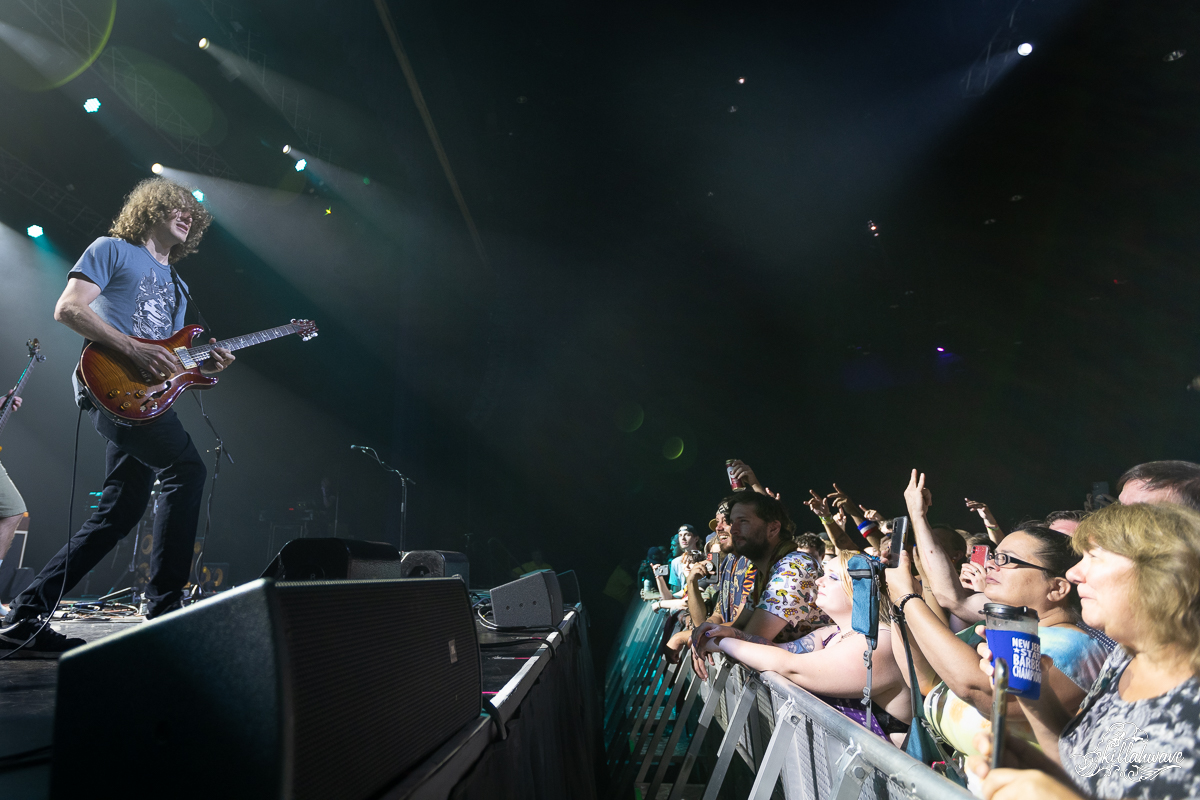 After that intense sequence, Ormont gave a shout out to Gator, aka Petropulos, and asked the crowd jokingly, "Did you enjoy Alicia Keys?" New tune "Fantasy" followed. The band closed out the set with a deliciously funky sequence that started with the Quad City DJ's "Space Jam." Those left were dancing with raucous intensity during this nineties classic.
"Spacejam" transitioned into "The Hop" and a twelve minute "F.U." The last cover of the night was up next, "Crescendolls" by Daft Punk. This segued nicely into "F.U." and closed out the set in high gear. The band stepped off stage, and returned after a few moments to play "Ocean Flows."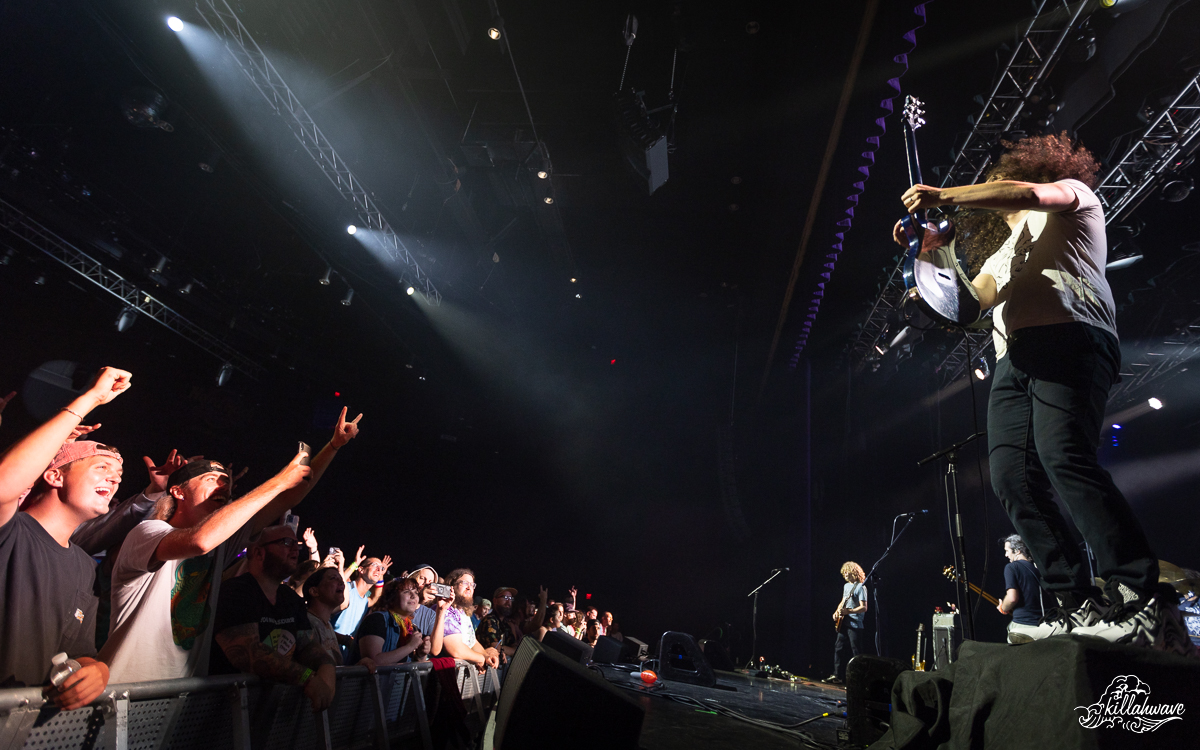 Pigeons Playing Ping Pong played their hearts out in Atlantic City, NJ, and brought a feel good, funk experience that one can't help but dance to. They are on tour this summer and fall, with dates across the USA. Hop on over to their tour page for more details.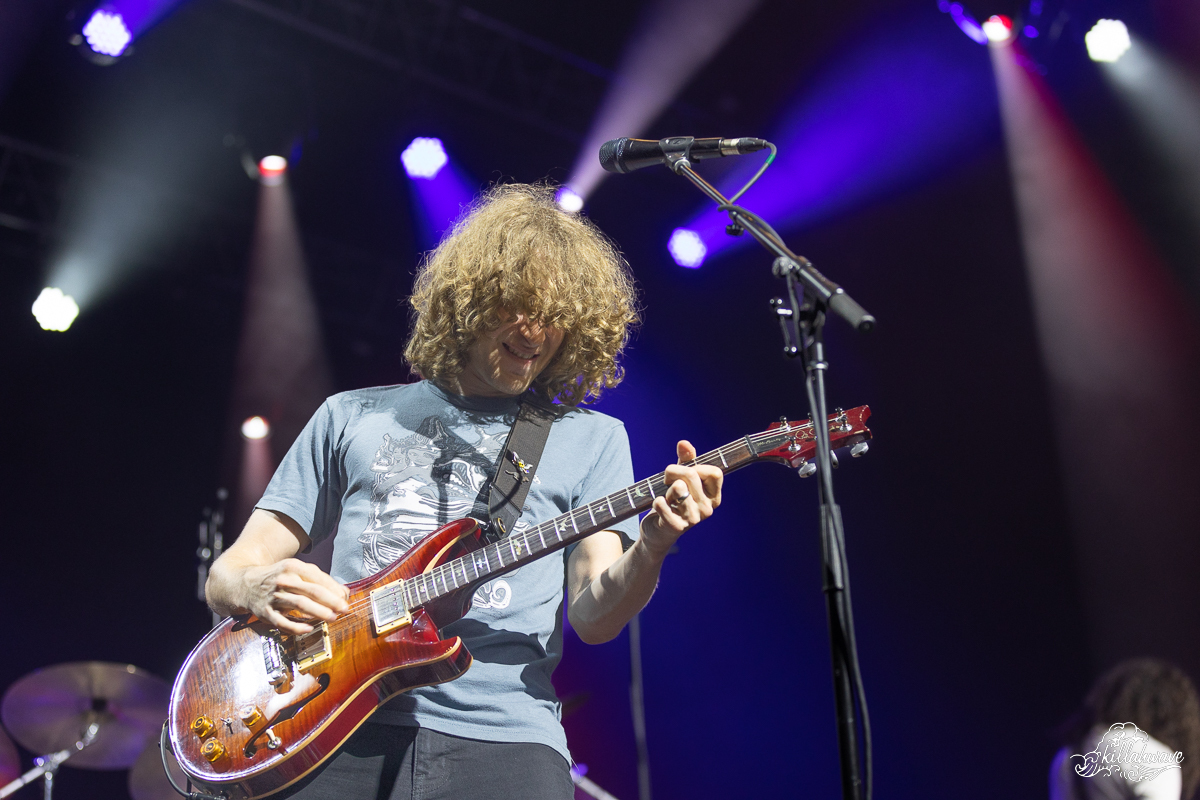 Check out more photos from the show!
Set List
Funk E Zekiel, Sail On1, Avalanche, Hell Yeah > Run Like Hell2 > Lost In Line > Live It Up, Fun In Funk > Miyagi3, Julia, Snake Eyes > Upfunk > Drums > Upfunk, Fantasy, Spacejam4 > The Hop45 > F.U. > Crescendolls6 > F.U.
Encore
Ocean Flows
Notes
1. w/ Jam
2. Pink Floyd
3. w/ New extended structure
4. w/ Deep Greg vocals
5. Quad City DJ's
6. Daft Punk