Real Gone Music enters its first Spring with a potpourri of reissues that are definitely not garden variety, with releases ranging from hardcore punk to power pop to Motor City rock 'n' roll, doo-wop and Summer of Love fixtures the Grateful Dead, all due in late May. The only album by seminal Los Angeles punkers The Germs, (GI), will be reissued alongside the Dūrocs' self-titled album, Jerry Reed's The Unbelievable Guitar and Voice of Jerry Reed/Nashville Underground, I'm Not Me by Mick Fleetwood's Zoo, plus twofers from Terry Knight & the Pack (Terry Knight & the Pack/Reflections), Chubby Checker (It's Pony Time/Let's Twist Again), The Orlons (The Wah-Watusi/South Street) and Cameo Parkway Vocal Groups, Vol. 1. And if that's not enough to put in one's pipe and smoke, the Grateful Dead's Dick's Picks series continues with the six-CD set Dick's Picks Vol. 29—5/19/77 Fox Theatre Atlanta, GA 5/21/77 Lakeland Civic Center Arena Lakeland, FL.
Named after a breed of hog known for being great producers with oversized ears and genitalia, the Dūrocs were the brainchild of Scott Mathews and Ron Nagle. Mathews had played at the Fillmore with Elvin Bishop at the age of 15, formed a band (Ice) with future Journey lead singer Steve Perry, and, with the guidance of music industry legends Jack Nitzsche and David Rubinson, was one of the music industry's most sought-after session men and producers. Nagle, meanwhile, had been the main singer-songwriter and keyboard player in the Mystery Trend and had released a cult classic solo album produced by Nitzsche, Bad Rice. Together, the two wrote songs for platinum-certified artists and in 1979 released their own LP, which received a five-star rating in Rolling Stone and scored some European hits. For the first time, with Mathews' and Nagle's cooperation, the legendary album will be reissued on CD with no fewer than eight unreleased "bone us" tracks, complete with liner notes by Gene Sculatti. In addition, Real Gone will manufacture a 500-unit, limited-edition vinyl pressing in an appropriately porcine shade of pink with the original track listing and album packaging intact. Power pop fans will agree it's time to bring home the bacon.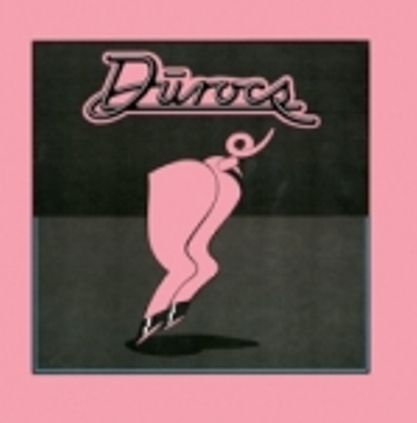 Produced by Joan Jett, The Germs' (GI) is a seminal album not just in West Coast punk, but in punk rock, period, wellspring of the Darby Crash legend and start of the illustrious career of Pat Smear (Nirvana, Foo Fighters). Astonishingly, this album (originally issued on Slash Records) has been out of print on CD for years. The Real Gone reissue places the platter inside a four-panel wallet featuring the original album graphics (including lyrics) with additional photos by noted punk scene photographer Jenny Lens and new liner notes by Richie Unterberger featuring fresh quotes from drummer Don Bolles.
Real Gone Music will issue two classic late-'60s albums from Jerry Reed for the first time in CD: The Unbelievable Guitar and Voice of Jerry Reed/Nashville Underground. The titles of these, his first two records, tell the tale: Jerry was an unbelievably good guitarist and singer, and songwriter can be added to the list — at least Elvis thought so, as he covered both "Guitar Man" and "U.S. Male" from Unbelievable (and hired Jerry to play guitar on both). Jerry returned the favor by writing an Elvis tribute song ("Tupelo Mississippi Flash") on 1968's Nashville Underground, which lives up to its title by presenting a revelatory blend of country, rock 'n' roll, folk, blue-eyed soul and even progressive pop. Though Reed was a protégé of Chet Atkins, his eclectic taste and irrepressible personality — later on full display in the Smokey and the Bandit films — ensured that this record busted out of the countrypolitan mold that held sway in Nashville at the time. Both of these albums are must-listens for any alt-country and roots music fan. Chris Morris contributes notes that place the two albums in context of Jerry's incredible (and, to this day, underappreciated) career.
Terry Knight and the Pack hailed from the same fertile, late-'60s Michigan soil that spawned the MC5, the Stooges, the Frost, the Amboy Dukes, SRC, Bob Seger and the Last Heard and other likeminded outfits. And these two fuzz-laced albums, Terry Knight & the Pack/Reflections, originally released on the Cameo Parkway subsidiary Lucky Eleven, definitely fit right into that Midwestern mold — in fact, the band did notch several regional hits ("I [Who Have Nothing]," "You're a Better Man Than I," both collected here) but never quite broke through nationally. However, they remain famous among rock fans for one very important fact: this is the band where Mark Farner and Don Brewer of Grand Funk Railroad got their start (and Knight went on to manage the band). Jeff Tamarkin's liner notes chronicle the saga. Released by Real Gone Music and ABKCO Music & Records.
Though I'm Not Me, the 1983 album by Mick Fleetwood's Zoo is commonly thought of as a Mick Fleetwood solo record, it really was the product of a band, and a helluva band at that. Aside from the drummer — who lays down the primal, bedrock rhythms for which he is famous — the denizens of this Zoo include Billy Burnette and Steve Ross on guitar and vocals, session bass player supreme Roger Hawkins and, on background vocals, none other than Christine McVie and Lindsey Buckingham (the band got its start backing Buckingham on a Saturday Night Live appearance). Though produced by Richard Dashut, producer of Rumors and Tusk, I'm Not Me was almost the anti-Tusk, a low-key affair showcasing the considerable singing and songwriting talents of Burnette, Ross and Hawkins. Given the talent assembled and the fact that it scored a hit in "I Want You Back," it's odd that this engaging, infectious album has never been out on CD. The Real Gone reissue includes notes by Scott Schinder.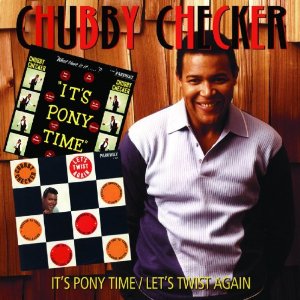 Also on deck are two albums from the height of the Chubby Checker twist phenomenon: It's Pony Time/Let's Twist Again. Chubby flat-out ruled the charts in 1960 and 1961; the title cut of It's Pony Time went to #1, his only #1 hit besides "The Twist," while Let's Twist Again, his fourth album, went to #11, shortly to be followed by three Top Ten albums in a row. Jim Ritz's liner notes document the Chubby Checker phenomenon; the two albums appear here straight from the original tapes in radio-ready, primed-to-party mono, just like they were originally released. The twofer is another "twist" in the Real Gone Music/ABKCO Music & Records partnership.
Discovered by high school classmate Len Barry, The Orlons (Shirley Brickley, Marlena Davis, Rosetta Hightower and Stephen Caldwell) were probably Cameo Parkway's most popular vocal group and certainly the label's top girl group. This twofer presents their only two charting albums, their 1962 debut The Wah-Watusi and 1963's South Street — each featuring Top Five title tracks — in their original, pristine mono, with notes by Gene Sculatti that include great quotes from band member Caldwell (he of that ultra-low "frog" voice). More classic, early Philly soul from Real Gone Music and ABKCO Music & Records.
The Philadelphia-based Cameo Parkway label was one of America's great independent labels for vocal groups, home to big stars like the Dovells, Tymes and Orlons. But right alongside the big names and big hits in the label's vaults lie untold doo-wop treasures waiting to be discovered, and that's what this 24-track collection, Remember Me Baby: Cameo Parkway Vocal Groups, Vol. 1 really delivers. While the big names are represented, with the Dovells and Tymes each contributing one track unreleased until this collection, it's the lesser lights on this collection that will shine the brightest for doo-wop and vocal group collectors, and with a full 23 out of the 24 tracks new to CD, and all but three from the original tapes, even the casual vocal group fan will find much to savor. Ed Osborne's liner notes illuminate the street corners from which these artists hailed. ABKCO's chief engineer Teri Landi produced the reissue. 
Finally, Real Gone Music will issue the Grateful Dead's Dick's Picks Vol. 29—5/19/77 Fox Theatre Atlanta, GA 5/21/77 Lakeland Civic Center Arena Lakeland, FL. Start talking tours to any Deadhead you know and just say "Spring '77"— chances are a big smile will steal across their face. That's because of all the road trips in the Dead's long history, arguably the one that saw the most consistently high level of playing was the spring '77 tour the band undertook in support of its forthcoming Terrapin Station album. And that's why, out of the 36 volumes in the Dick's Picks series, only one, this one, is a six-CD set (there isn't even a five-CD set). Inside are two complete shows minus one encore (from the Florida show), plus unlisted bonus tracks from a 10/11/77 show in Norman, Okla., all impeccably recorded by Betty Cantor-Jackson. Highest among the many highlights from the Fox Theatre show are the version of "Sugaree" and the incredible segue from "Playing in the Band" to "Uncle John's Band" (also don't miss the unbilled, primal version of "Not Fade Away"). But the Lakeland show just may take the cake — two medleys, a breathtaking "Scarlet Begonias/Fire on the Mountain" and a jaw-dropping "Estimated Prophet/He's Gone/Drums/The Other One/Comes a Time/St. Stephen/Not Fade Away/St. Stephen/One More Saturday Night," are the icing. This package, never previously available in stores, comes with original slip-cased packaging and in HDCD sound.
Real Gone Music, formed and helmed by industry vets Gordon Anderson and Gabby Castellana, aims to establish itself as the most eclectic and prolific catalog and reissue label in the country. The label has announced distribution through by Razor & Tie. Anderson and Castellana each started businesses in 1993 — Collectors' Choice Music and Hep Cat Records & Distribution, respectively — that became two of the most important outlets for buyers and sellers of vintage music recordings. Now, 18 years later, they have joined forces to launch Real Gone Music, a reissue label dedicated to serving both the collector community and the casual music fan with a robust release schedule combining big-name artists with esoteric cult favorites. Real Gone Music is a music company dedicated to combing the vaults for sounds that aren't just gone — they're REAL gone!

Street date May 22:
Dūrocs: Dūrocs (CD and Limited-Edition Pink Colored-Vinyl LP)
The Germs: (GI)
Jerry Reed: The Unbelievable Guitar and Voice of Jerry Reed/Nashville Underground
Mick Fleetwood's Zoo: I'm Not Me
Terry Knight & the Pack: Terry Knight & the Pack/Reflections
Chubby Checker: Terry Knight & the Pack/Reflections
The Orlons: The Wah-Watusi/South Street
Various Artists: Remember Me Baby: Cameo Parkway Vocal Groups, Vol. 1 

Street date May 29:
Grateful Dead: Dick's Picks Vol. 29—5/19/77 Fox Theatre Atlanta, GA 5/21/77 Lakeland Civic Center Arena Lakeland, FL (6-CD Set)