From underground rock legends to modern jazz to smooth country pop to reggae, Real Gone Music's July 2 release slate rounds all the musical bases. Often cited as the first band to be influenced by the Velvet Underground, and the subject of countless internet posts and 'zine articles, legendary New York outfit Hackamore Brick enjoys the first-ever reissue of its classic 1970 album One Kiss Leads to Another on LP and CD. Made with an all-star cast of West Coast rockers, Association singer-songwriter Russ Giguere's 1971 solo album Hexagram 16 also sees its first-ever reissue. Real Gone's retrospective of The Browns offers the definitive hits anthology of this country-pop crossover vocal group. And the label continues its partnership with Chicago retailer Dusty Groove with three jazz releases from bassist Ahmed Abdul-Malik, saxophonist George Braith and the organ-sax duo of Stan Hunter and Sonny Fortune.
Real Gone also continues its trip through the Grateful Dead's vaults with its release of Dick's Picks 22, which captures the Dead in 1968, performing all the songs from their wildly experimental album, Anthem of the Sun. And Real Gone takes its "deadication" to the band one step further with Fire on the Mountain: Reggae Celebrates the Grateful Dead Vols. 1 & 2, a 2-CD reissue of two rare mid-'90s compilations that featured such reggae greats as Frederick "Toots" Hibbert, Culture, Gregory Isaacs, Dennis Brown, Mighty Diamonds, Judy Mowatt and others covering Dead tunes.

What makes a record a true cult classic? First, it must be released to a modicum of critical acclaim but zero commercial success. Second, in almost all cases the artists behind the release have to disappear immediately into obscurity. And third, over the course of decades, a dedicated core of record collectors, critics and true believers must spread the word about the album in question. Well, by those standards, New York band Hackamore Brick's 1970 LP "One Kiss Leads to Another" is the cult classic to end all cult classics (the only recent contenders might be Rodriguez's albums Cold Fact and Coming from Reality). Released on the bubblegum-centric Kama Sutra label to positive reactions from critics ranging from Richard Meltzer to Lenny Kaye, One Kiss sounded very different from anything else on the 1970 music scene; often cited as the first post-Velvet Underground album, it does indeed provoke comparison's to VU's third, self-titled record and Loaded as well as other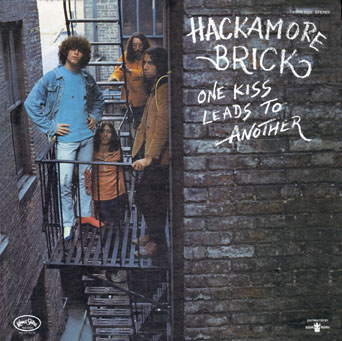 descendants like the Modern Lovers and Television. But the country-ish harmonies of vocalists Tommy Moonlight and Chick Newman lend the record a sound not unlike any number of current alternative "beard rock" bands plying their wares, and the discursive lyrics recall the Kinks. In short, "One Kiss Leads to Another" passes the fourth and hardest test of cult classic-dom, which is to remain relevant into the present, even though Moonlight and Newman didn't record another note together as Hackamore Brick until 2009. Real Gone Music is proud to present this remarkable record on both vinyl and CD, with a bonus track, the single side "Searchin'," appearing on both formats, and two additional bonus tracks, the mono single versions of "Radio" and "I Watched You Rhumba," on the CD. Liner notes by Tony Rettman featuring quotes from Tommy Moonlight and pictures from the Hackamore Brick archive round out both the vinyl and CD releases. Remastered by Vic Anesini at Battery Studios in NYC - highly anticipated and worth the wait.

Association singer-songwriter Russ Giguere's 1971 solo album "Hexagram 16" not only sports an amazing cast of characters but also draws songs from some of the best songwriters (Judee Sill, Randy Newman, Bill Martin) the early '70s L.A scene had to offer. So why has it languished in obscurity for over 40 years? Well, Hexagram 16 is a reflection of a more innocent, carefree time in the music industry. Giguere assembled some of his best friends in the biz - Bernie Leadon, Larry Knechtel, Chris Ethridge, Judy Henske, Jerry Yester, Spooner Oldham, Herb Pedersen and co-producer John Boylan among them - and recorded an album that veers wildly from breezy, Byrds-ian country rock to heavier, almost prog rock compositions, with none of the pillow-y harmonies present that sent the Association to the top of the charts. The predictable result: "Hexagram 16" sold not a lick in its day, but has gathered quite a respectable following in the intervening years. This Real Gone release marks its CD debut, with notes by Richie Unterberger featuring quotes from Giguere about the making of the record.
The brother-and-sister trio of Jim Ed, Maxine and Bonnie Brown personified two trends in popular music at the time, the rise of the lush Nashville Sound and the national craze for folk music, and as a result they crossed over from the country charts into pop stardom. Never before had the homespun harmonies of country music sounded so smooth and downright commercial; add to that the Browns' clean-cut image and you had an act ripe for superstardom in late-50s America. The Browns: "Complete Pop & Country Hits" presents all 24 of their hits, with pictures and annotation by Grammy-winner Colin Escott. It's the most complete Browns hit collection ever compiled.

Chicago funk/jazz/soul retailer Dusty Groove and Real Gone have combined for three more off-the-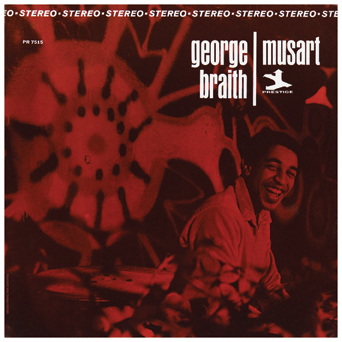 beaten-path jazz releases. The first, Ahmed Abdul-Malik: "Spellbound," offers a rare treasure from Thelonious Monk's one-time bassist; a mindblowing mix of jazz and Middle Eastern influences, the appropriately dubbed Spellbound blends together percussion, bass, and oud with some soulful solo work from Seldon Powell on tenor and flute and Ray Nance on cornet. The complete 1965 release on the Status label, with notes by Scott Yanow. George Braith got his start at Blue Note in a Roland Kirk sort of style, but "Musart," his criminally neglected 1967 session for Prestige, is an altogether different breed of cat. It's a unique blend of reeds, percussion, and some sweet electric touches - sometimes augmented by voices - with a sound that's dark and complex, almost in a Cadet Records mode. Pat Thomas' notes explore this multifaceted recording. And Stan Hunter & Sonny Fortune: "Trip on the Strip" is a rare and sublime Hammond/tenor date from Prestige Records, quite different from the label's usual groove. The set marks the first appearance on record of future Miles Davis electric band mainstay Sonny Fortune - who's already quite far-reaching and spiritual in his sound - paired here with organist Stan Hunter, who has a bit of a Larry Young touch to his style. The complete 1966 release, with notes by Pat Thomas.
A rare, early, live recording of the band, Grateful Dead: "Dick's Picks Vol. 22 - Kings Beach Bowl, Kings Beach Lake Tahoe, CA 2/23 - 2/24/68" skewers those Dead detractors who dismiss the band as purveyors of pretty hippie music (and to those in search of pretty hippie music, consider this a warning). The two nights of shows include the entire set of songs from as-yet-unreleased album Anthem of the Sun, which was as experimental and raw as the band ever got, as well as a greasily lysergic 19-minute version of "Viola Lee Blues." Intense and very psychedelic; out of print for years.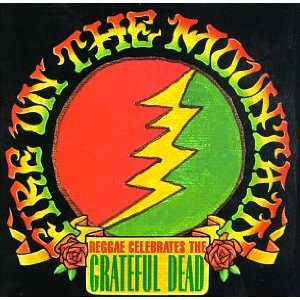 It's safe to say that most record collections that include the Grateful Dead also include at least a couple of reggae albums; the audiences for the Dead and reggae share a love for easy, loping rhythms and homespun harmonies, not to mention a countercultural bent. Never, however, has the connection between the Dead and reggae been made more explicit than on "Fire on the Mountain: Reggae Celebrates the Grateful Dead Vols. 1 & 2"; produced and released by the short-lived Pow Wow label in the mid '90s, these two volumes feature a Who's Who of reggae stars including "Toots" Hibbert, Culture, Joe Higgs, Steel Pulse, Mighty Diamonds, Judy Mowatt, Dennis Brown, Michael Rose, Ras Michael, Gregory Isaacs and many others performing a variety of Dead songs and songs associated with the band. And, although the liner notes (reproduced here) claim that none of the Jamaican artists were familiar with the Dead's music prior to these recordings, the 24 performances here include some definitive interpretations. Out of print for years and a real find.