A collective of two dozen musicians from the Jamband universe today announced a joint New Year's Resolution to "Conspire to Smile" in 2018.
The project includes a studio album, social media thought experiment and Kickstarter campaign under the moniker "Conspire to Smile" with the intent of kickstarting compassion, smiles and communal strength through song.
The Conspire to Smile project is the brainchild of Reid Genauer singer, songwriter, and storyteller best known for his role in Strangefolk and Assembly of Dust.
Genauer was inspired to start Conspire To Smile as a way of helping solve what he calls "social media paralysis", a negative social sentiment driven by the enormity of today's world affairs and the propensity for social media to amplify shared stories. The Conspire To Smile album includes 12 retold covers and 2 original songs about compassion. It's intended to harness the magnifying effect of social media to propagate positive social sentiment rather than pessimism. He recruited all of his bandmates in Strangefolk and Assembly of Dust and other admired co-conspirators to collaborate on the project. A partial list (in alphabetical order): Aaron Maxwell, Adam Terrell, Alex Jordan, Andy Herrick, Dave Diamond, Elliott Peck, Erik Glockler, Grahame Lesh, Jason Crosby, Jennifer Hartswick, John Leccese, Jon Trafton, Jen Hartswick, LEBO, Luke Smith, Marc Friedman, Nate Wilson, Ryan Montbleau, Scott Law, Scott Metzger.
"Storytelling is the basic building block of our culture and humanity. Tribes, economies, co-ops, clubs, sculptures, social posts and of course songs all represent classes of story," says Genauer.  "Social media is literally a form of socializing and storytelling through the creation of media."
'Conspire to Smile' is the seed of a shared social sentiment. It's a tool or a toehold to help people move their own perspective and the shared story from paralysis to possibility. For the first time in history we as individuals, are the authors of social structure and history. The media we create is not only a mode of communication but more profoundly it's a permanent record of public opinion.  Like the Flintstones cartoon's freakishly strong child Bam Bam each of us is still figuring out how to wield the power of our individual social voice, often with unintended consequences. Music has always been a sturdy social guide in that it implicitly conveys the best parts of our shared narrative, inclusivity, horizontal spirituality, and fun. Conspire to Smile is an experiment to explicitly call on the inherently good qualities of musical lore to elevate social conversation and consciousness.
"Playing music like this is always really fun. There's a reciprocal attitude and experience that feeds both the musician and the listener. All you have to do is show up." adds multi-instrumentalist Jason Crosby.
Listen To Conspire To Smile Title Track On SoundCloud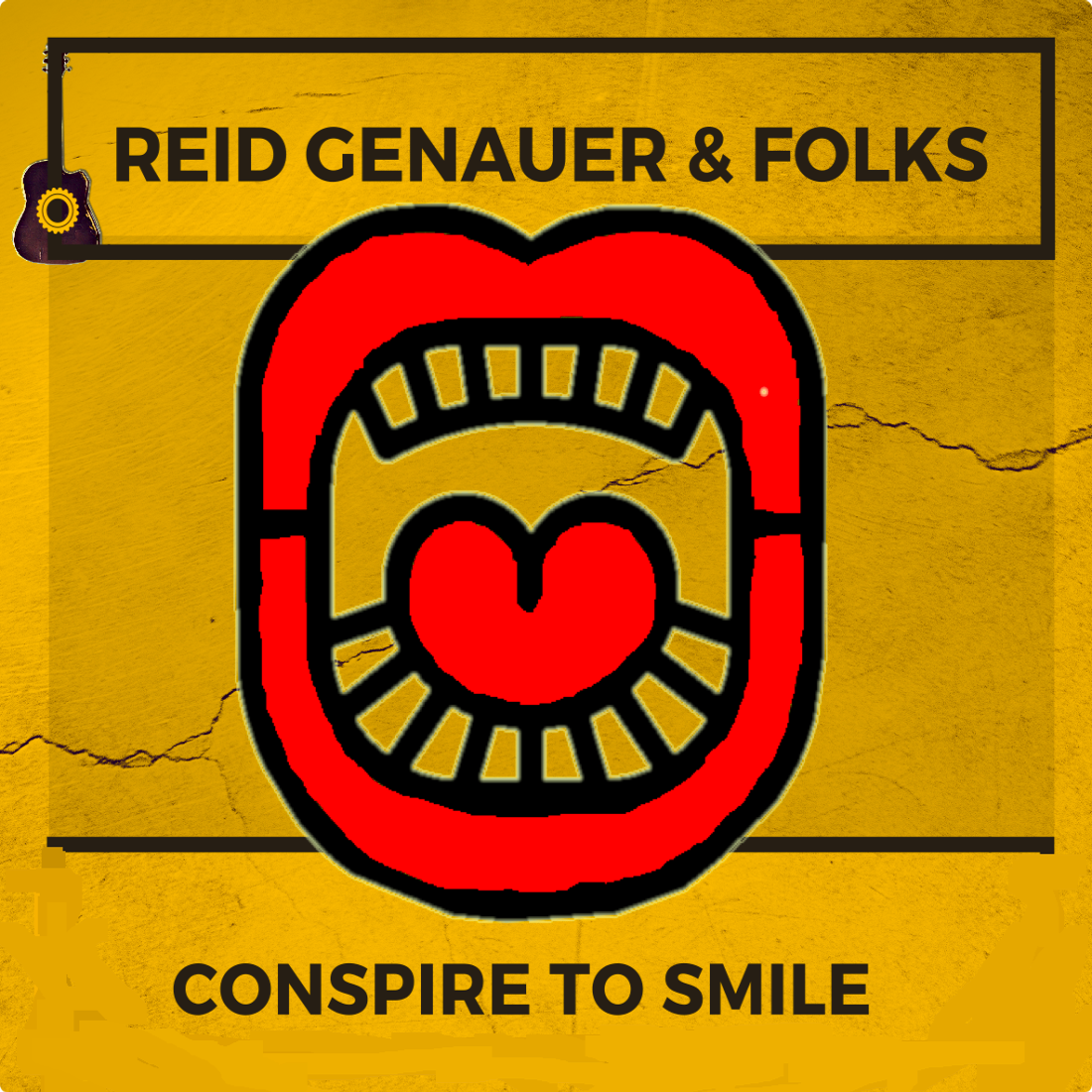 The "Conspire to Smile" Kickstarter begins February 1st, 2018. The album is being produced by Dave Diamond the drummer of Assembly of Dust. It's currently being recorded and will be released for free over several weeks starting Feb 1st. Conspire To Smile includes more than twelve "retold" songs about compassion and the strength of community including classics like Let Love Rule, All You Need Is Love, I Can See Clearly Now and This Land Is Your Land. The title track Conspire To Smile, written by Genauer, was recorded by the original members of Strangefolk and represents the first time Genauer, Erik Glockler, Luke Smith and Jon Trafton have performed together in the studio since the recording of their album A Great Long While in 1998. Similarly, Amplified Messiah is the first studio release of the original line up of Assembly of Dust since  "Some Assembly Required" in 2009.
"Stories are only as strong as the collective belief in them. The U.S. economy is a great example of shared narrative. If consumer confidence wanes so too does economic health. Music works the same way. Conspire to Smile is a shared assertion in the belief of our musical mythology and the collective sense of well-being it provides for those who subscribe to it," concludes Genauer.