Pitchfork 2018 included breezy weather with a light mist of rainforest lusciousness in the middle of the city of Chicago.  To keep moving freely in and out of tents, fans donned their ponchos, rain gear, and umbrellas. Who knew dressing for the weather could make such a bold fashion statement?  Once you ducked away from the rain, your senses were delighted with the dusty smell of old books and the pages with ink dried from many moons ago. Flipping thru vinyl, a different pungency of your grandma's attic evoked memories of a rainy day home alone, listening to these full-length albums as you run your fingers over the artwork that awaits you inside the cardboard cut out.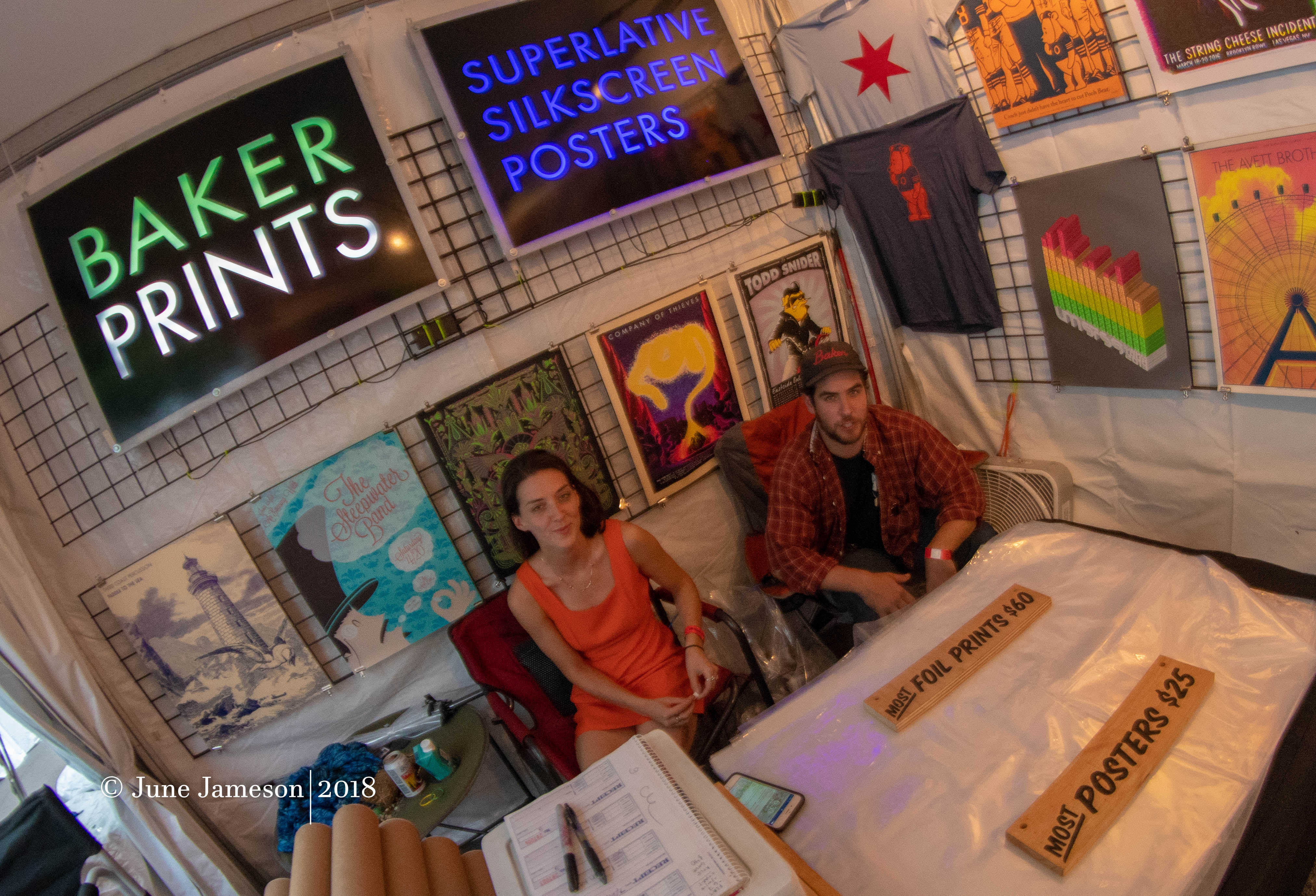 Pitchfork Music Fest may be well known as the fest with the rest of every kind of musical genre from indie scenes to hip-hop beats to rage rock to classical vintage gems.  The thing that makes Pitchfork uncomparable, however, is the vintage finds and fleamarket vibes. The attractions that will give you a physical souvenir of the fest are truly one-of-a-kind.  They include the CHIRP Record Fair, the Flatstock poster show, the Renegade Craft Fair, and the Book Fort. 
"Can you see okay? I just want you to have a good experience." -overheard in the crowd as they slipped into the show and onto the rail to catch a glimpse of the faint rainbow over the Green Stage. 
Novelty items from patches to collectible action figures to jewelry to natural products to biodegradable glitter products poured out from under the safety of the tents.  "Fuck the Patriarchy" was enblazenedon one girl's jean jacket vest. The weather cooperated for all sorts of fashion statements on this funky festival weekend in Chicago.  Even though the main acts on stage, flea market finds were being scooped up. It was an array as eclectic as you may imagine. Adorning ourselves is a ritual, a tradition, one that stands the test of time at Pitchfork.