Revelator Hill's new album, Live By The Creek, offers a personal invitation to experience their magnetic musical alchemy up-close. Recorded at the Lubber Run Amphitheater in Virginia, it captures the elusive lightning in a bottle that makes for the greatest live albums, and you can still feel the flames that ignited the show.
Like a hot knife through butter, Revelator Hill cuts through the everyday din with monster grooves. Renowned both for their intricate studio recordings and exhilarating live jams, the band radiates technical virtuosity and a live wire wildness. Gary Crockett on percussion and Seth Morrissey on bass build the bones of the beast with an unstoppable rhythm section. Dynamite guitarist and lead singer Bobby Thompson floats like a butterfly and stings like a bee with breathtaking riffs that recall the string-bending bite of Albert King and the melodic magic of Duane Allman. Wes Lanich adds high octane fuel to the fire with a fresh and bold touch on the keys. Sax legend Ron Holloway (Dizzy Gillespie, Gov't Mule, Susan Tedeschi) lights up each song with his signature sound, beaming with blood-tingling blues, jazz, and funk.
Released on January 26, 2018, on Root Nine Records, Live By The Creek covers a wide range of material, from original songs off their studio album, Atlantic Detour, to definitive renditions of blues classics "How Many More Years" and "Bottle of Red Wine." The giant vault of clouds on the album cover forecasts the sky-high vibes on the record. Brimming with intense chemistry and explosive dynamics, Revelator Hill is all-in throughout, exploring new and transcendental sonic possibilities.
The album opens with the powerhouse "Bad Luck Goodbye" that weaves high energy solos around a solid backbone of blues rock and lets you know from the downbeat that this is heart shaking, pulse spiking, foot-stomping music.
"Gets Me Over" moves darker and grittier. "It gets me over," Thompson and Morrissey sing over an electrifying groove. A wicked beat sparks and blazes, and the fire feasts on air as Thompson heads for the sky with a staggering solo that just keeps rising.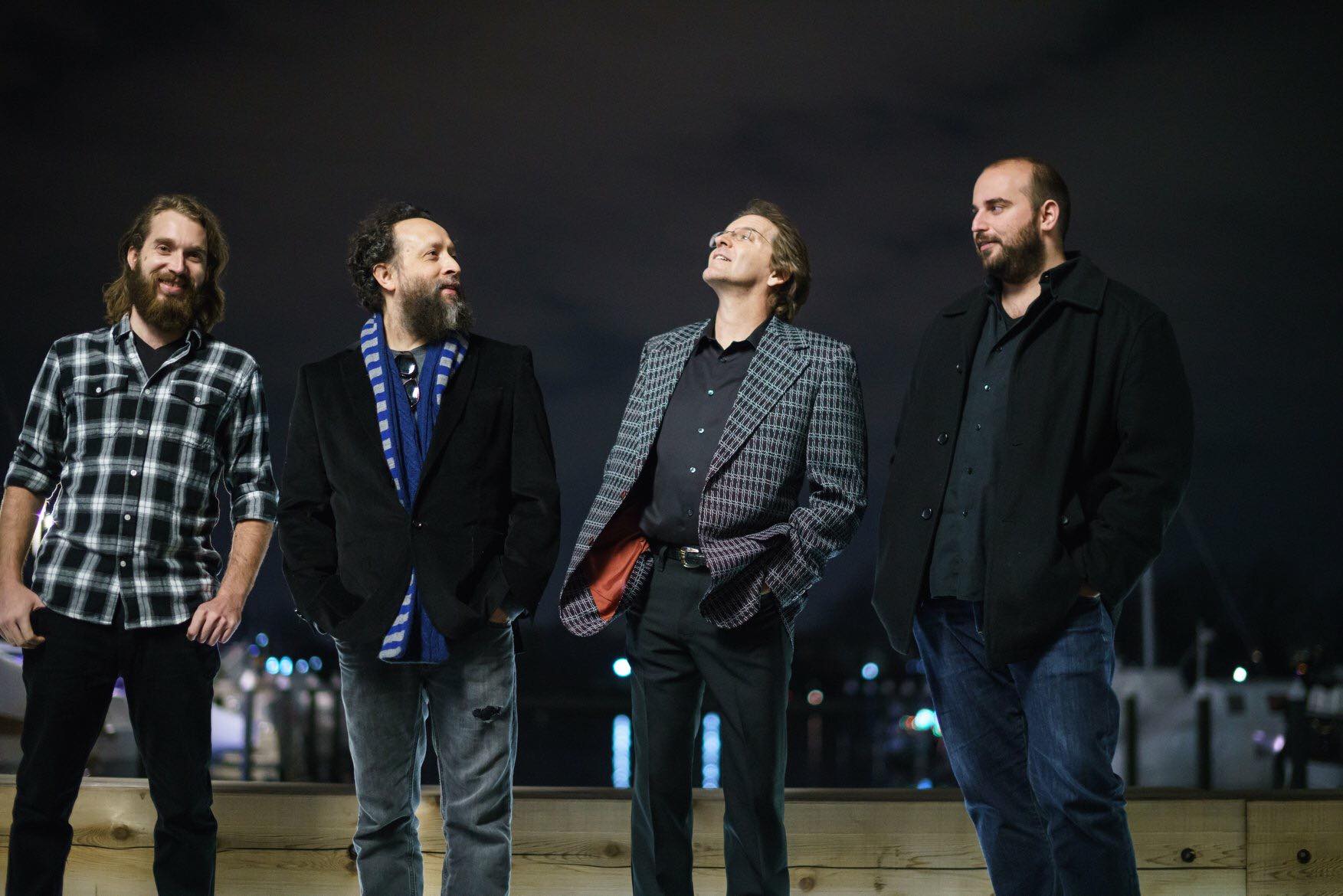 A commanding urgency courses through "Look at You Now," snaking and winding itself around the band's razor-sharp riffs and Thompson's leonine vocals. Masters of tension and release, their rock possesses a rare power, and it's on full display here.
"Nobody's Fool" buries the smoldering remains of a broken bond. This raw and powerful song says so much about the tough art of resilience. Thompson's stirring voice bears the weight as the words and music build. Holloway's soulful sax leads to a suspenseful and sultry bridge, intensifying the massive end.
The mystical sirens of Thompson's Weissenborn and Crockett's shakers beckon at the start of "Until We Shine" before rumbling into a deep groove. This song shape-shifts from psychedelic blues to pure, full-throated rock 'n' roll featuring Lanich's potent descending keys and a series of smooth, cool solos that thrill with an all-consuming, in-the-now intensity.
Revelator Hill brings the house down with their mammoth rendition of the timeless "How Many More Years," a steamy slow cooker that gives way to an all-out scorcher.
Music has charms to soothe the savage breast, so they say. But those who want to stay wild at heart will find kindred spirits here. Live By The Creek is epic both for preserving an unforgettable night in the life of this vibrant band and for so fully capturing their colossal sound.