Exciting news from the (world champion) Boston Red Sox, who will honor Jerry Garcia at Fenway Park on Tuesday, August 6. With the purchase of your ticket through this special offer, you will receive a Jerry Garcia Red Sox t-shirt. Sizes will be available first-come-first-served in S-XL. Plus, you won't want to miss the special pre-game concert on Jersey St. by the Terrapin Band! A portion of the proceeds from ticket sales will benefit the Rex Foundation.
Get details and reserve your spot now!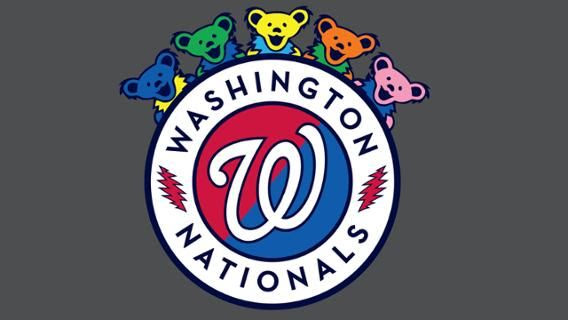 We're very excited to report that on August 13 at Nationals Park, the Washington Nationals host the first-ever Grateful Dead Night in DC! Celebrate the Grateful Dead and rock out to their classic hits at a pregame party on the Budweiser Terrace featuring a live tribute band. Fans who purchase a special ticket will take home a limited edition co-branded Grateful Dead/Nationals hat. It's gonna be a crazy, crazy night as the Nationals face off against Cincinnati, and we hope you'll join us at the party.
All tickets also include a donation to the Rex Foundation.
Get details and reserve your spot now!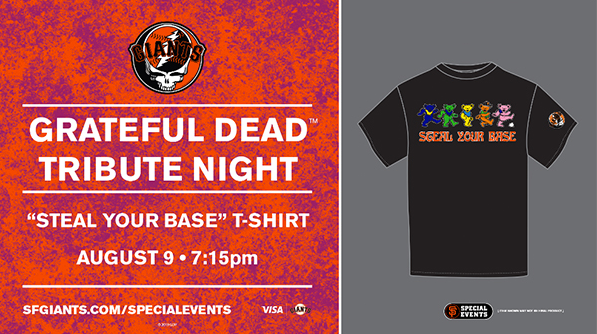 The San Francisco Giants celebrate the Grateful Dead's legacy August 9 as they face the Phillies at Oracle Park. Join us at the game -- and get there early for the VIP reception in Triples Alley.