Veteran surfing journalist and award-winning filmmaker Steve Barilotti is excited to announce the official launch of his Kickstarter campaign to fund phase-one production of Griffin, a feature-length documentary celebrating the life and times of legendary surfing psychedelic artist Rick Griffin. Called "the most influential artist you never heard of", Griffin, a one-time teen cartoonist for Surfer Magazine, created iconic art for three three pillars of 60s' west-coast counterculture: surfing, psychedelic rock and underground comix.
The Griffin, The Film Kickstarter project has proven a fast break out the gate, with over $13,000 pledged by Day Ten, putting the innovative "fan-funding" project two-thirds to success in record time. With Kickstarter's "all or nothing" rule Barilotti is hoping to hit the $20,000 target by week's end and then far exceed it over the remaining three weeks.
"I've been absolutely stunned by the response thus far," says Barilotti, a one-time senior editor for Surfer Magazine. "Not only in dollars, but in the incredible outpouring of memories and affection for Rick. I've been getting offers of support-- for the film from around the world."
Griffin, who was killed at age 47 riding his Harley in 1991, was considered a visionary savant who masterfully infiltrated his passions and relentless spiritual quest through commercial art… often subverting banal 50s advertising trademarks into mindbending psychedelic mandalas. Griffin cultivated a charismatic, rock-star persona and during his Haight Ashbury heyday was celebrated in Life Magazine as one of the "Big Five" of psychedelic poster art. Griffin created art for the cream of the 60s rock which included the Grateful Dead, The Who, Jefferson Airplane, Jimi Hendrix and The Doors.
But it's among the surf culture that Griffin is most fondly remembered for creating "Murphy", an eternally sunny, if terminally misunderstood young surf kid you gave the fledgling surf culture its first and perhaps best face.
"In many ways Griffin was the Jules Verne of surfing," says Barilotti. "He imagined surfers doing incredible aerials and ripping massive waves on shortboards in ways that weren't even on the radar in the late 60s. He drew the future."
The Griffin, The Film Kickstarter project will fund Phase-One production over the next 6-12 months to collect quality interviews and key archival assets to be used in making Griffin. Phase Two consists of editing and post-production and Phase Three, distribution. Griffin's release is scheduled for early 2014. As added incentive Griffin fans can receive various tiered rewards ranging from downloadable production art to producer roll credits to high-quality custom oversized prints of Griffin's art, signed and authenticated by the Griffin Estate.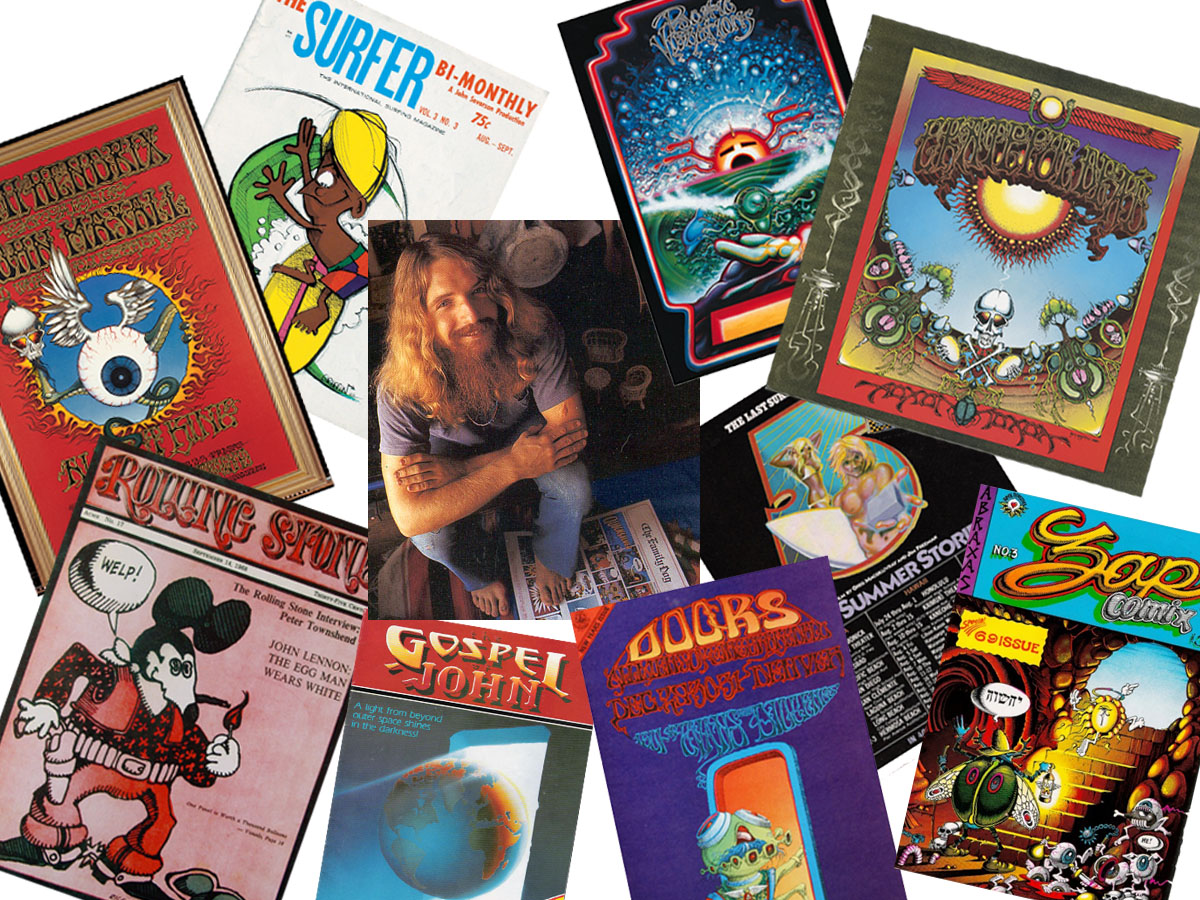 Animation: In a related but separate project Barilotti is collaborating with Professor Dana Lamb and team of top student animators from Cal State Fullerton to bring Griffin's "Tales From The Tube" to life in traditional hand-drawn 2D and fully rendered computer 3D. This is a first for Griffin's work. The animation will be featured in the film but will also be shown as a short in film festival and animation showcases.
Griffin, The Film Kickstarter project runs until Oct. 29th. To watch the Kickstarter video and for more information on the film on how you can part of it, go to:
http://www.kickstarter.com/projects/49615095/griffin-the-film
About the Film: Griffin is a feature-length documentary that explores the art, life and eccentric spark of one of the world's least known and most influential 20th Century surrealists. Over the time-warped span of the 1960′s, one-time teen cartoonist Rick Griffin created defining icons for three pillars of west coast counterculture: surfing, psychedelic rock and underground comix.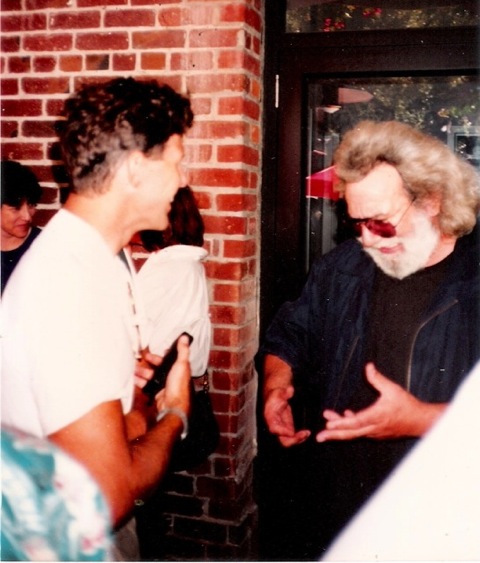 About Steve Barilotti: Over the past decade working as Surfer Magazine's globe-roaming editor-at-large, photojournalist Steve Barilotti has made it his business to document the sport, art, and lore of surfing. A lifelong surfer and fourth-generation Californian, Barilotti's passion for travel and ocean culture runs deep. His writing has appeared in The Perfect Day, Best of Surfer Magazine 50 Years, Pacific Passages and the books of renowned surf photographers Art Brewer, Ted Grambeau and the bestselling LeRoy Grannis—Birth Of A Culture published by Taschen Books. In last five years "Barlo" has veered into screenwriting, helping to write and produce a series of cause-based documentaries, including, Kokua, Wave of Compassion, 180 South, and the award-winning Minds In The Water.
Check out a short audio clip of an interview Steve did with Jerry with at Rick's wake, August 1991. Steve had to slip past his security and balls it out but when he told Jerry he was from Surfer Magazine he called off the dogs and gave him a beautiful little five-minute interview. Turned out that Jerry was a huge comics fan and had read Surfer in the early 60s, mostly for Rick's Murphy cartoons. Jerry's comments basically helped to make ths article which in turn was a huge boast to Steve's career.