GRAMMY® Award-winning guitar virtuosos Rodrigo y Gabriela have shared an ambitious new cover version of the Radiohead classic, "Weird Fishes/Arpeggi," available now at all DSPs and streaming services. An official visualizer premieres today at YouTube. Recorded by Rodrigo y Gabriela in their studio in Ixtapa/Zihuatanejo, Mexico, "Weird Fishes" marks the duo's first new release since last year's GRAMMY® Award-nominated version of Metallica's "The Struggle Within." Additional new music will follow later this year.
LISTEN TO "WEIRD FISHES/ARPEGGI"
WATCH OFFICIAL VISUALIZER
"When I was young, I never took a close look into Radiohead's music," says Rodrigo. "I was the typical metal head and the typical metal head in the 80s and 90s was pretty much a closed-minded character who rarely took a risk listening to alternative bands. It was not until we met John Leckie, who produced our first album in 2006 and Radiohead's first 2 albums in the early 90s, that they got my attention.
"They evolved from being an Alt band, to being a cool band, to being a really interesting band – until last year while having a coffee in one of my restaurants I have in Mexico, 'Weird Fishes' started playing in the background. I knew it was them, but I didn't know the song, and after I left I immediately looked it up on Spotify. As soon as I listened to it loud and clear I knew we had to make a Rodrigo y Gabriela version of it. A day or two after, I showed it to Gab and she was as hooked as I was. It's such an intricate song if you want to play it the way they do. We were happy with the results though."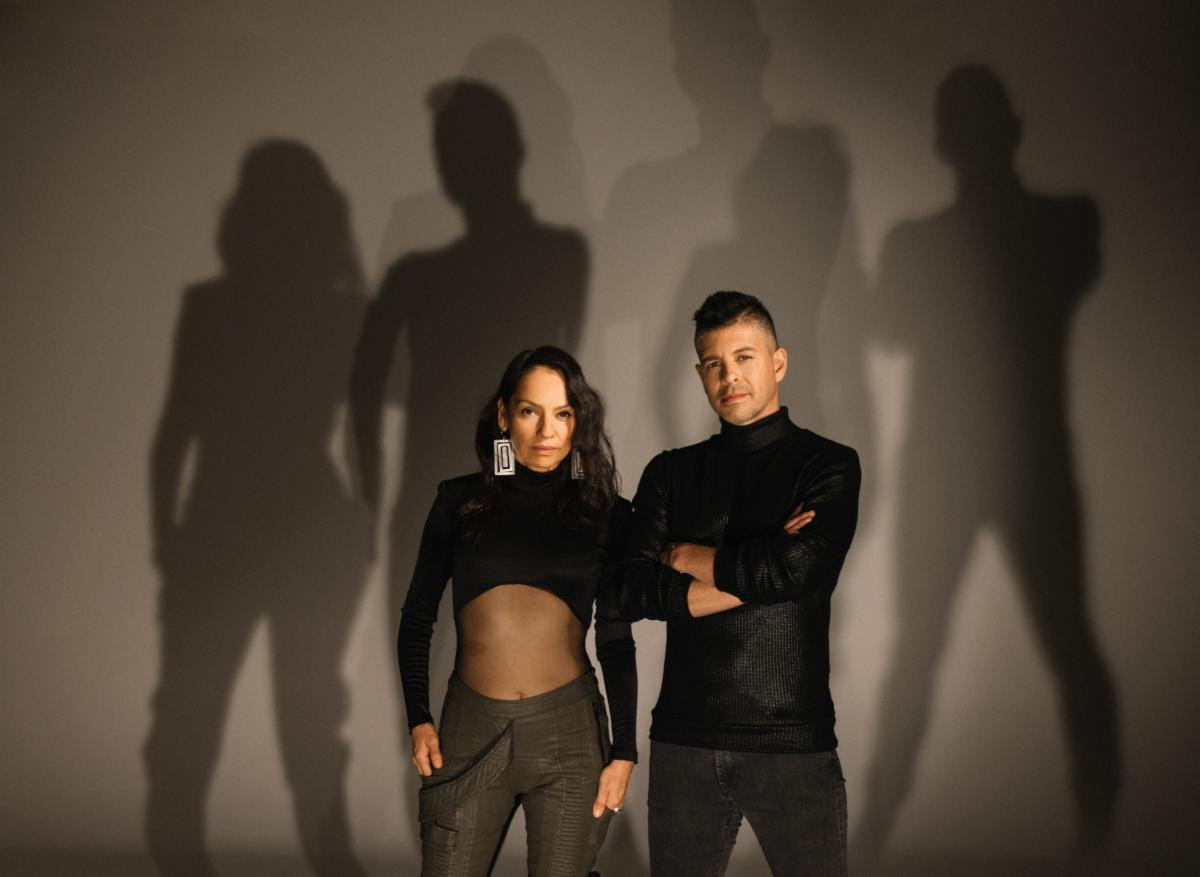 Rodrigo y Gabriela are currently in the midst of a busy international live schedule, with North American dates getting underway September 14 at Carmel-by-the-Sea, CA's Sunset Center and continuing through the month. For updates and ticket information, please visit www.rodgab.com/tour-dates.
RODRIGO Y GABRIELA
ON TOUR 2022
JULY
29 - Luxey, France - Musicalarue
30 - Floreffe, Belgium - Esperanzah Festival
AUGUST
5 - Heuvelland, Belgium - Dranouter Festival
6 - Crozon, France - Festival du Bout du Monde
10 - Tel Aviv-yafo, Israel - אולם לואי - היכל התרבות תל אביב
SEPTEMBER
14 - Carmel-by-the-Sea, CA - Sunset Center
15 - St. Helena, CA - Charles Krug Winery
16 - Saratoga, CA - The Mountain Winery
18 - Pala, CA, Pala Casino
21 - Tucson, AZ - Rialto Theatre
23 - Flagstaff, AZ - Pepsi Amphitheater
24 - Santa Fe, NM - Santa Fe Opera
25 - Boulder, CO - Chautauqua Summer Concert Series
Featured on last year's acclaimed tribute album, THE METALLICA BLACKLIST, Rodrigo y Gabriela's rendition of "The Struggle Within" received a prestigious 2022 GRAMMY® Award nomination for "Best Arrangement, Instrumental or A Cappella" and is available now at all DSPs and streaming services. The nomination marks the duo's second-ever GRAMMY® nod, following their previous "Best Contemporary Instrumental Album" win for 2019's METTAVALUTION.
"The Struggle Within" is joined by an official visualizer as well as an exclusive behind-the-scenes look at the making of the track, both streaming now at YouTube. All profits from the song benefit Metallica's All Within My Hands Foundation and the community-driven conservation non-profit Whales of Guerrero.
LISTEN TO "THE STRUGGLE WITHIN"
WATCH "THE STRUGGLE WITHIN" MAKING OF
PRAISE FOR RODRIGO Y GABRIELA'S "THE STRUGGLE WITHIN":
"A fleet-fingered, clattering tango."
– VARIETY
"Awe-inspiring…Rodrigo y Gabriela stay remarkably true to the original, trading its military-style intro snare rolls for expertly delivered percussive slaps and James Hetfield's vocals for smooth, oft-slide-driven unplugged leads. (Rodrigo) even replicates Kirk Hammett's guitar solo note-for-note on acoustic guitar."
– GUITAR WORLD