Classic rock music fans turned out on a beautiful summer night, Sunday, August 12th, to see legendary rock singer Roger Daltrey of The Who perform with his solo project band. Warm, dry winds buffeted the small amphitheater adjacent to the Vina Robles winery, perhaps the most beautiful outdoor venue in all of California. Fans arrived early to savor snacks like wood-fired pizza and homemade brownies.  Five separate bars served gourmet California wine by the glass or bottle, freshly brewed microbrew beers, all manner of coffee drinks and designer cocktails. The recent fires far to the north cast an orange shade, creating a spectacular sunset over the surrounding mountains.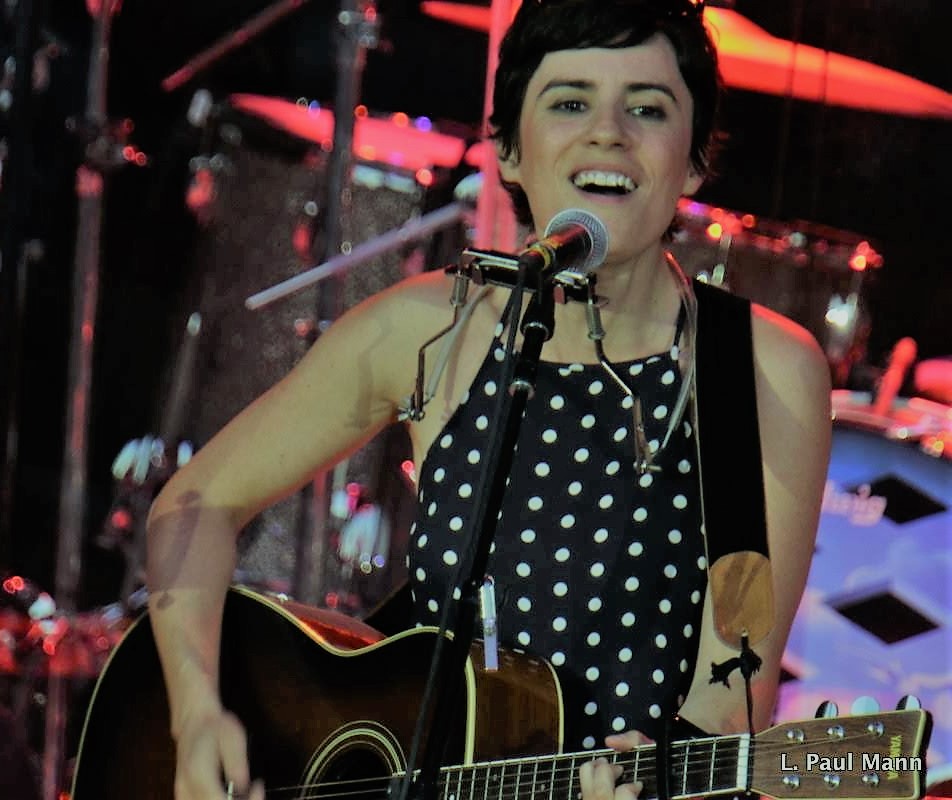 The show opens with a soothing set by modern day folk singer Leslie Mendelson. The New York singer-songwriter, along with an accompanying acoustic guitarist and backup singer sang songs from her first album in 8 years, Love and Murder. The singer's soothing voice is reminiscent of a different time in pop history when singers like Carly Simon and Carole King ruled the airwaves. Mendelson also played a song that she recorded with Bob Weir, Roy Orbison's "Blue Bayou." The nine-song set seemed to soothe fans happily waiting to see a rock legend.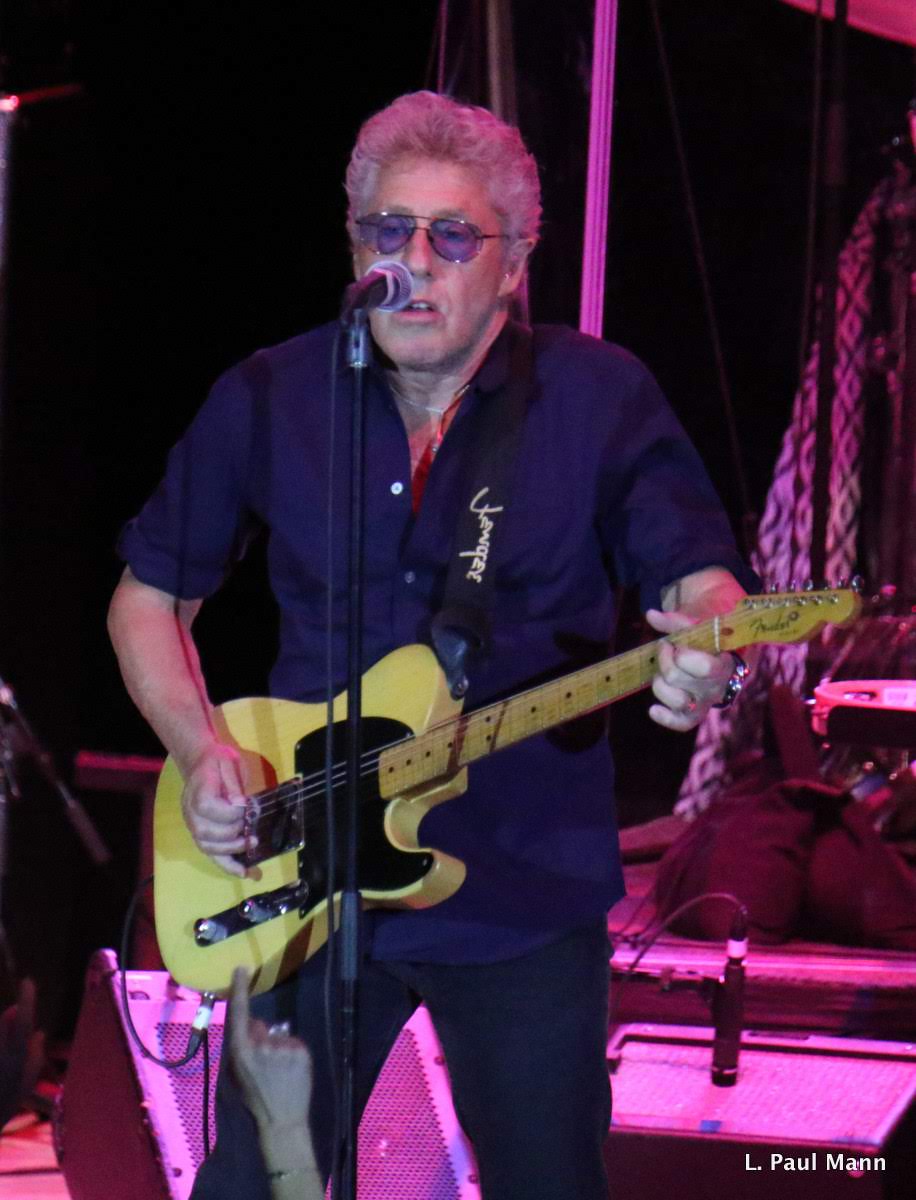 Roger Daltrey and his band sauntered onstage at 845, just as summer twilight set in and the Perseid meteor shower began to appear in the crystal-clear skies above the Paso Robles countryside. Unlike an early tour with an orchestra featuring mostly songs from the Tommy album, this extraordinary concert featured several songs from Daltrey's new solo album but also mostly Who songs not generally in the band live set list.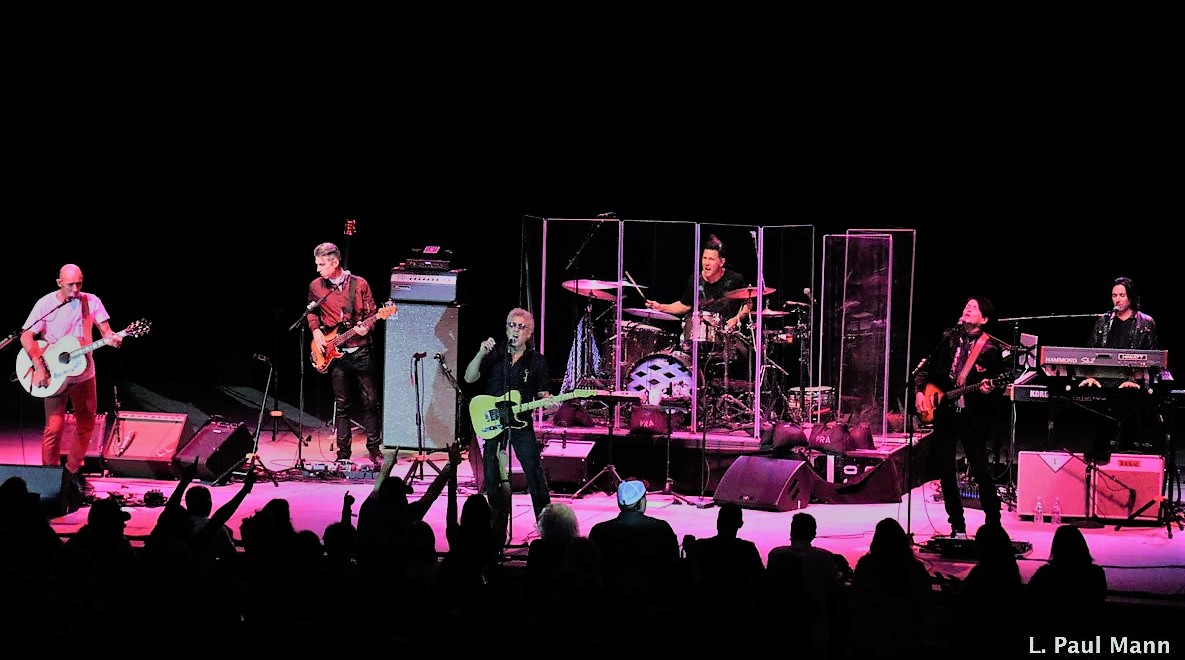 The band consisted of 4 core members of The Who's regular touring group. Joining vocalist Daltrey were Simon Townshend (Pete's Brother) on vocals and guitar. Longtime Who musical director Frank Simes moved out front to take Pet Townshend place as lead guitar. Keyboardist Loren Gold has been playing with The Who since 2012. They were joined by a veteran rhythm section bass and drummer.
Daltrey and the band immediately launched into a pair of Tommy classics including, "Overture" and "Pinball Wizard," igniting a dance frenzy on the floor section of the amphitheater. The 74-year-old Daltrey has struggled to maintain his voice over the six decades he has been singing. In 2010 he had surgery on his vocal chords and had an allergic reaction to pot smoke, sometimes stopping concerts. But despite complaining about the smoke from the California fires giving him a raspy throat, his voice boomed magnificently through the 18 song setlist. The personable singer endeared himself to the crowd with frequent banter between songs. He mentions the fact that he had played a little much festival nearby 50 years before. That would have been the iconic Monterey Pop festival. When he asked if anyone had been there in the crowd, more than a few shouted out an affirmation. The set flowed nicely with a few solo tunes, big Who hits like "Who Are You," and classic gems rarely played like the Mose Allison cover "Young Man Blues," from The Who's Live at Leeds. Daltrey prefaced the song with a reminiscence on working as a blue-collar factory employee, working for the weekend. Explaining,"These were some of the happiest days of my life hanging with my mates for that glorious 48 hours of the weekend." Then he launched into an intense version of "Young Man Blues," with the two guitarists launching a guitar war, while Daltrey swung his microphone in trademark fashion just like in his teenage years with The Who. The 18-song set lasted just over 2 hours and left exhausted fans screaming for more. As fans exited the amphitheater, the Perseid meteor intensified in the night sky giving the show a spectacular send-off.