Montana's Satsang are back this fall with 'Flowers From The Fray,' the band's finest work to date, out September 9th. Following the success of their previous release 'All. Right. Now.,' which was broad and spacious, reflecting the soaring mountains and "big soundscape" of McManus's home state of Montana, 'Flowers From The Fray' finds the band stripping things down - removing the excess layers and filters, both creatively and professionally, and returning to something organic, authentic, and real.
Satsang will return to the road this fall for a string of tour dates. We spoke with McManus about the new album, and how its stripped-down quality will be reflected in their live show. Read on below, and be sure to keep an eye on the band's website for more information on the album and tour.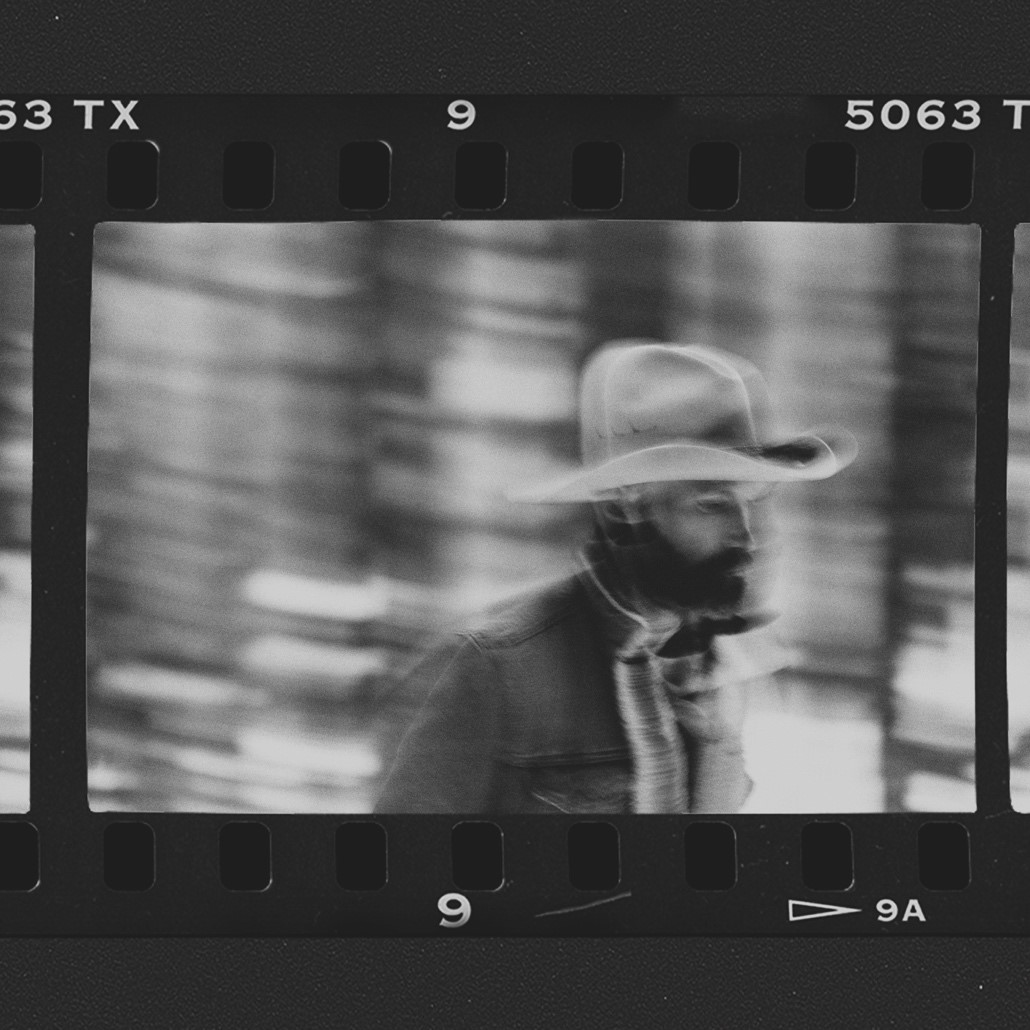 GW: Your new album 'Flowers From The Fray' is a bit of a departure from your last album 'All. Right. Now.' What inspired you to take this new direction?
Satsang: The plan had been to go in as a full band to Sonic Ranch in TX with a producer I love and make this big bloody full band masterpiece. The deal to make all that happen kind of fell apart when we couldn't agree on details. Leading up to the deal falling apart I had been going through a dark time, just depressed, and a lot of things in my life shifting and I had been writing a lot. I had a second batch of songs that I heard as mostly acoustic and kind of stripped down and began sharing them with Parker. So we were kind of jokingly saying "if this deal doesn't get worked out we will just go into a cabin this winter and make this other record…" When the deal became an obvious no-go... we did. Was the most beautiful process I have been apart of. Just Parker and I in an isolated cabin in the middle of winter with mushrooms and instruments and recording gear. It healed me a lot.
GW: Listening to your full catalog, it does seem like your music has evolved over time to become more organic and raw. How have you changed as a songwriter and as an artist over the last few years?
Satsang: I feel like I just became the songwriter god meant me to be when we made "All Right Now" I have a deep reverence for the old stuff and we still play it live, but those songs were all written by a kid trying to figure it out. Now I'm a man figuring it out. The ethos is still the same "Be vulnerable, be real, make art that helps" That's always been the muse's North Star. I feel like I'm at the mercy of this thing in me that creates so it doesn't explode. I also just LOVE so many kinds of music. I listened to T.I., Charlie Parker, and Dolly Parton on my drive to fish this morning. So, I don't have the luxury of pulling from one thing, its like blindfold grabbing at a pile of records.
GW: You've been partnering with various charities on the rollout of your new album. Tell us about the decision to roll your music out like that, and which organizations you are partnering with?
Satsang: I have been working with charities and non-profits since the birth of the band. It's always been important for me to give whatever platform I have to people powered movements and causes. If you visit our merch booth, there is always at least 2 non-profits information on the table. The idea to release the music with them was my manager Matthews idea. He is a sharp cookie, and always looking for new clever ways to do things. We work with these non-profits anyway, instead of shotgun emailing a bunch of press outlets to maybe get a 3 sentence nod in a rolling stone blog, why not use the release to amplify the voices of organizations we believe in? Its good works.
GW: You're heading out on tour in a few weeks in support of "Flowers From The Fray.' How will the stripped down quality of your new album translate to the live show?
Satsang: The thing about my band is they are freaks. Absolute musical freaks. There is no real way to "strip" down what we do live unless we change the line up or I play solo. When we get together there is such an acute energy that is pulling from our common interests in the Allman Bros, The Dead, Sturgill, etc etc. I say that to say that, we have found new ways of playing these songs that honor the original recordings, but also fuckin rock. Its always a fun process to make a set, cause we like throwing curveballs. The night from a fans perspective seems to be a constant repetition of "YES! I LOVE THIS SONG" AND "Whoa… I did not know these guys got down like that"
GW: What influence does Montana and the Midwest have on your music, and especially on this new album?
Satsang: Montana influences everything I do. How I walk, talk, dress, write, sing, shake a hand. Its my blood. My family has run cattle here for 3 generations and those ties are not lost inside me. The mountains, rivers and ranches of the Beartooth Mountains is where I spend my time. It's what I am. On the last 2 records I have made a conscious effort to make the songs "sound like Montana" Instrument choices, imagery, where we record… all here. This is the second record I have made in a remote location in SW Montana… and while I'm open to doing it different... I feel at ease here, more creative, more centered, this is my habitat, and making art inside of it is magic.
The Mid-West in me typically only comes out when shit is hectic or boundaries are being crossed lol
GW: Is there anything else you would like our readers to know?
Satsang: I appreciate you. More than any words would ever express. Without you guys this is fodder. I promise to stay in good relation with this muse of mine and walk a line that keeps her gifting me. I'm not sure where we are going but I hope you guys come too.