A few thousand music-loving adventure-seekers on September 9 received quite the idyllic sun-splashed reward when they witnessed this year's Sound Summit, headlined by Phil Lesh and some extra special "friends." The eight-hour festival-like show, chock full of five performers plus an avant-garde dance ensemble, took place at a perch high above Marin County, California's Mill Valley, at a hundred-year-old stone amphitheater near the top of the area's famed Mt. Tamalpais. Sound Summit's core focus is to benefit the Roots & Branches Conservancy, which dedicates itself to the conservation of physical and cultural natural resources. Another compelling ingredient of the day's significance was that the concert site was the setting 50 years ago for the Fantasy Fair and Magic Mountain Music Festival, a two-day Summer of Love event widely considered to be the first-ever outdoor rock festival.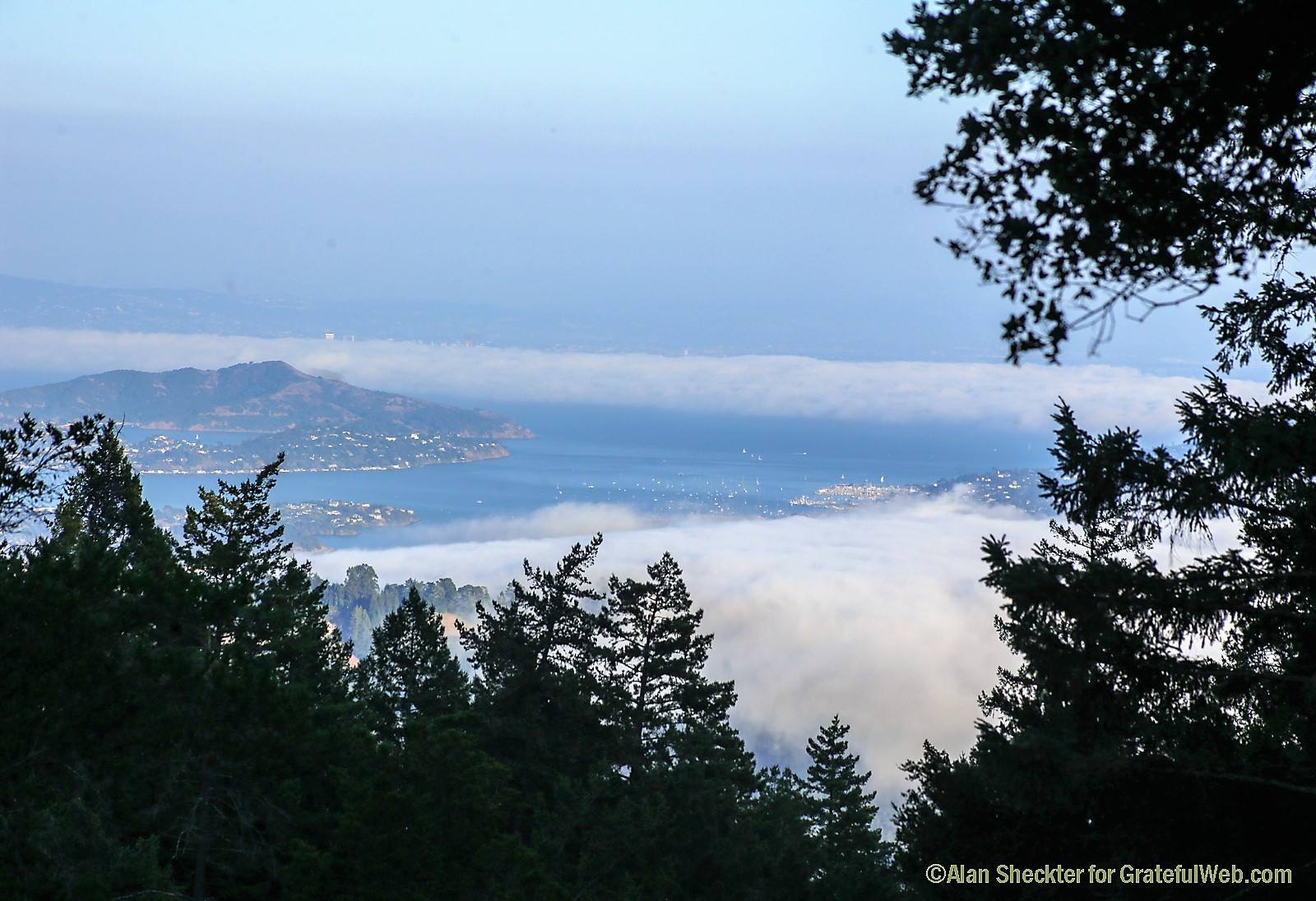 The narrow roads to the sublime venue were kept nicely light of traffic thanks to shuttle buses of attendees that tiptoed their way up the nine-mile journey from Mill Valley, navigating winding byways up to about the 2,000-foot elevation level from two park 'n' rides. After arriving at the Cushing Memorial Amphitheatre aka Mountain Theatre, attendees strolled uphill along forest walkways that were for the day lined with craft and food vendors until the trail ended at the top of the stone-seated theater bowl, which is surrounded by big trees and overlooked Angel Island and a big chunk of the San Francisco Bay. In an interesting circumstance of weather, concertgoers were treated to brilliant blue skies and the sun's direct warmth, while the areas below remained cool and shrouded in marine layer fog.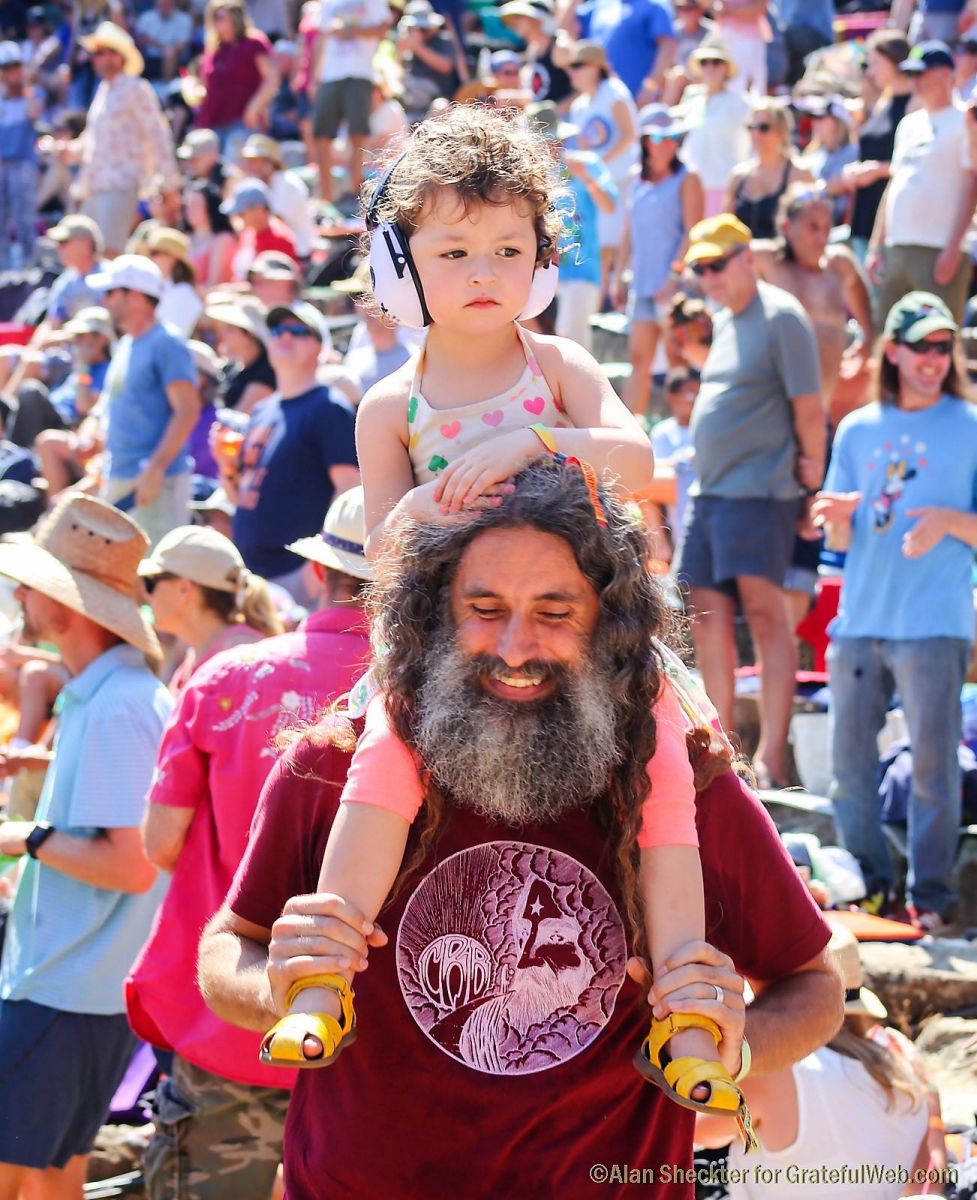 The headlining act here, a unique, one-time Phil & Friends blend, included Lesh's 50-plus-year Grateful Dead partner in music Bob Weir, as well as Holly Bowling and Lesh-band mainstays Ross James and Alex Koford. Jim James, a solo act here and well-known as My Morning Jacket's front man, would also join the band for a time. While Weir is most active these days with Dead & Company, and Lesh often performs with many musicians at his nearby Terrapin Crossroads, the two Grateful Dead titans rarely appear together these days.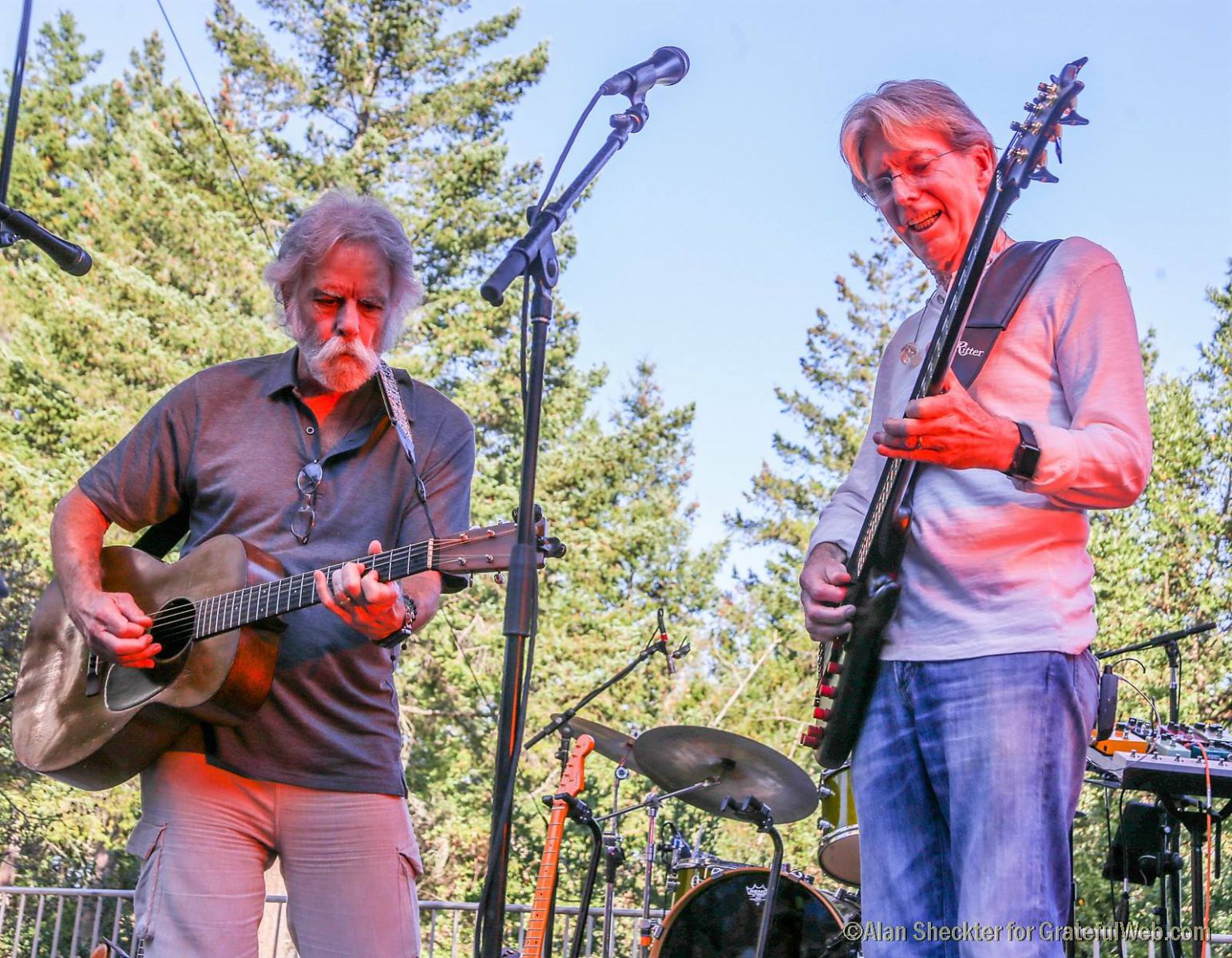 In a dreamlike sequence for any Dead Head, Lesh and Weir took the stage at just after 5 p.m. and as a duo quietly commenced with an unprecedented version of the most sacred of all Grateful Dead songs, "Dark Star." Made all the more intimate and special by Weir's use of an acoustic guitar at the start, the tender musical interlude was not lost on the crowd, many of who have matured and held dear decades of their own personal Grateful Dead experiences.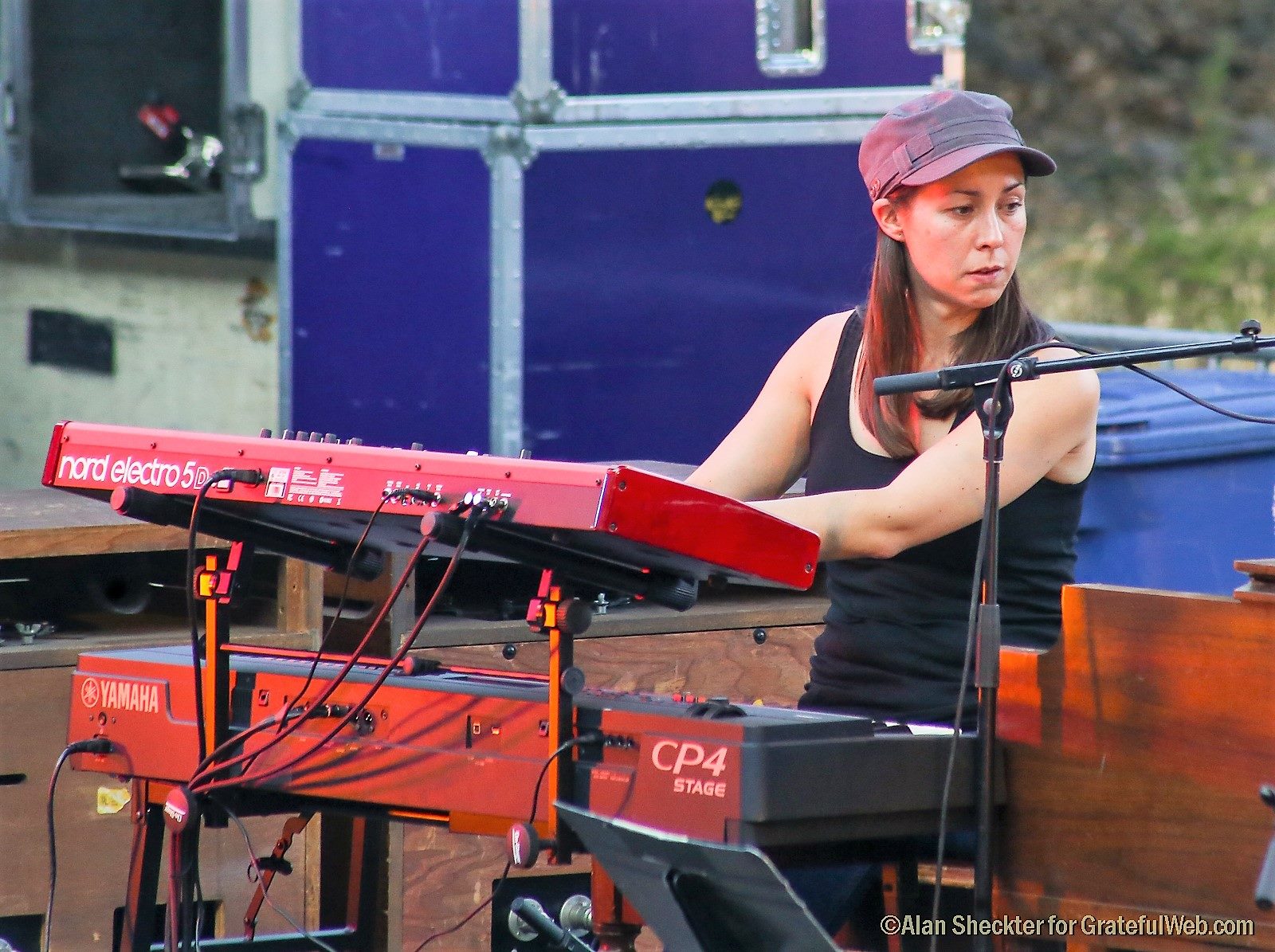 There they were, Lesh, now 77 and still an incredible virtuoso on the bass, providing rhythmic and melodic bass passages, smiling throughout and sharing the center of the stage with Weir, who at 69 is still a fine purveyor of rhythm guitar and vocals. After Weir sang the first ethereal verse, keyboardist Bowling, schooled in classical piano and who has recorded and performed interpretive arrangements of many Phish and Grateful Dead classics, joined the duo, followed by Ross James and his hard-driving lead-guitar twang, as well as Koford, a proficient Dead music (and more) drummer.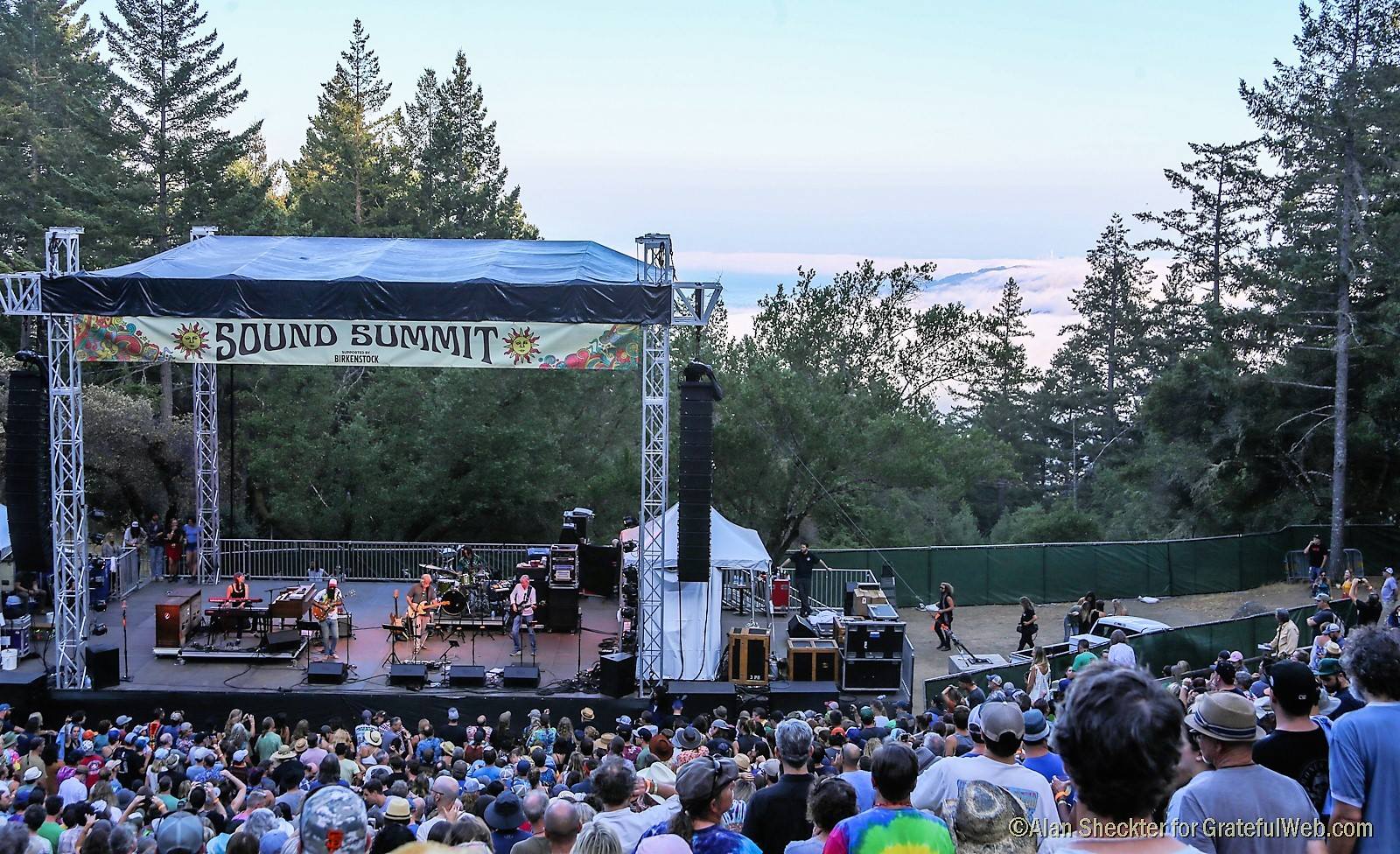 The 21-minute "Dark Star" was followed by a profound, complete version of "Playin' in the Band" that concluded with a jovial Weir-Lesh fist bump. The two-hour performance moved on with "Viola Lee Blues," a jammy bluesy musical piece that dates back exactly 50 years to The Grateful Dead's first record. Moving from cosmic jams to the Dead's self-proclaimed polka, the dance-inducing "Mexicali Blues" was presented in fine style. Next up, Jim James came to the stage to provide co-vocals on "Tennessee Jed," with a segment of "Down on the Bottom," a recently unearthed Bob Dylan song penned in the mid-1960s, sandwiched into the song.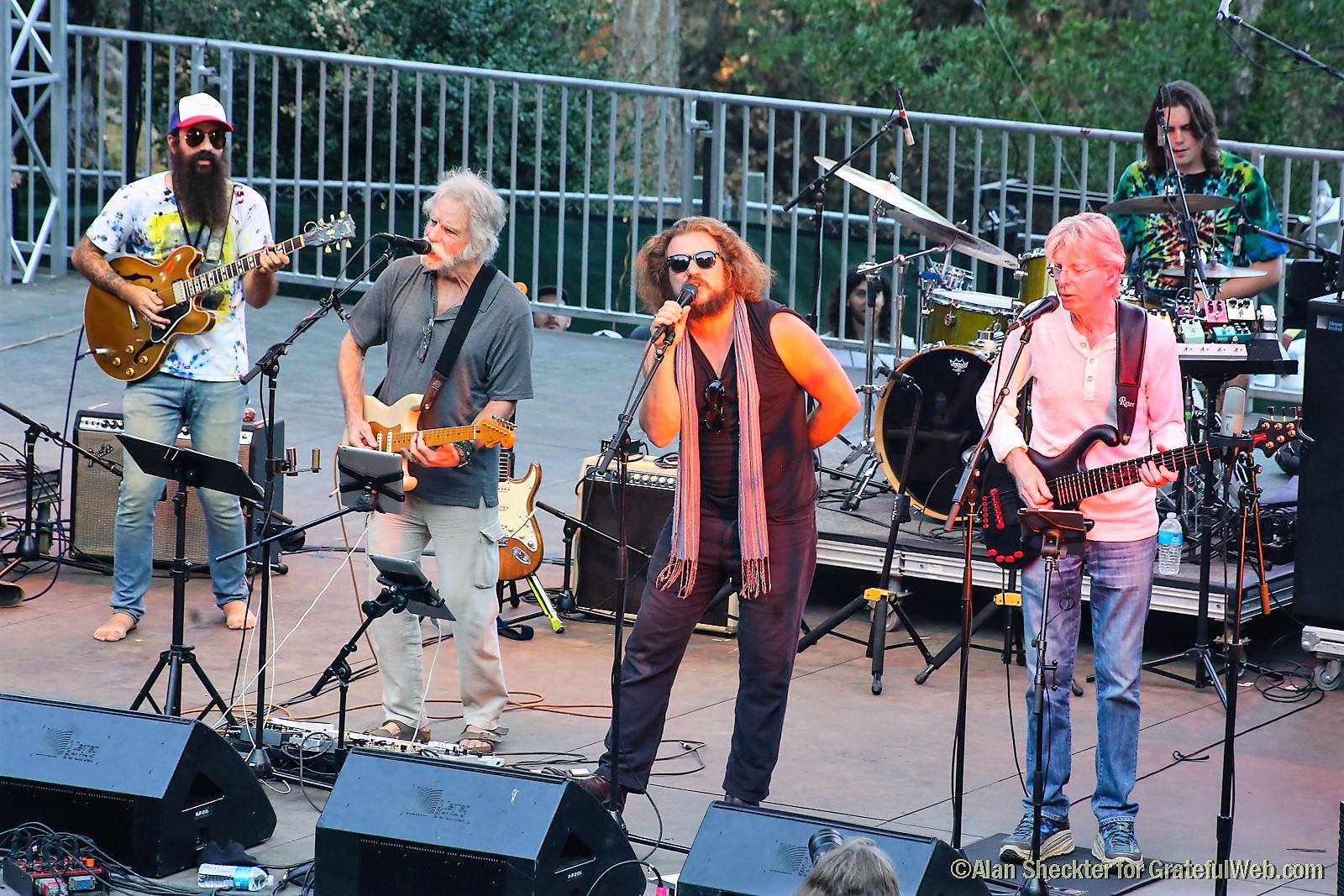 The group then conferred on how to proceed the rest of the way, with Weir saying, "We're sorting things out here. We figure we better come up with a plan." And the plan played out before us in powerful and passionate style, beginning with Lesh's "Box of Rain," followed by "Jack Straw" with Ross James taking Jerry Garcia's old lyric passages, a dreamy "Bird Song," and a set-ender of "Not Fade Away." Following an organ-donor oration by Lesh, the band encored with an obligatory "One More Saturday Night" as the sun began to set over the assemblage. The band fired on all cylinders throughout.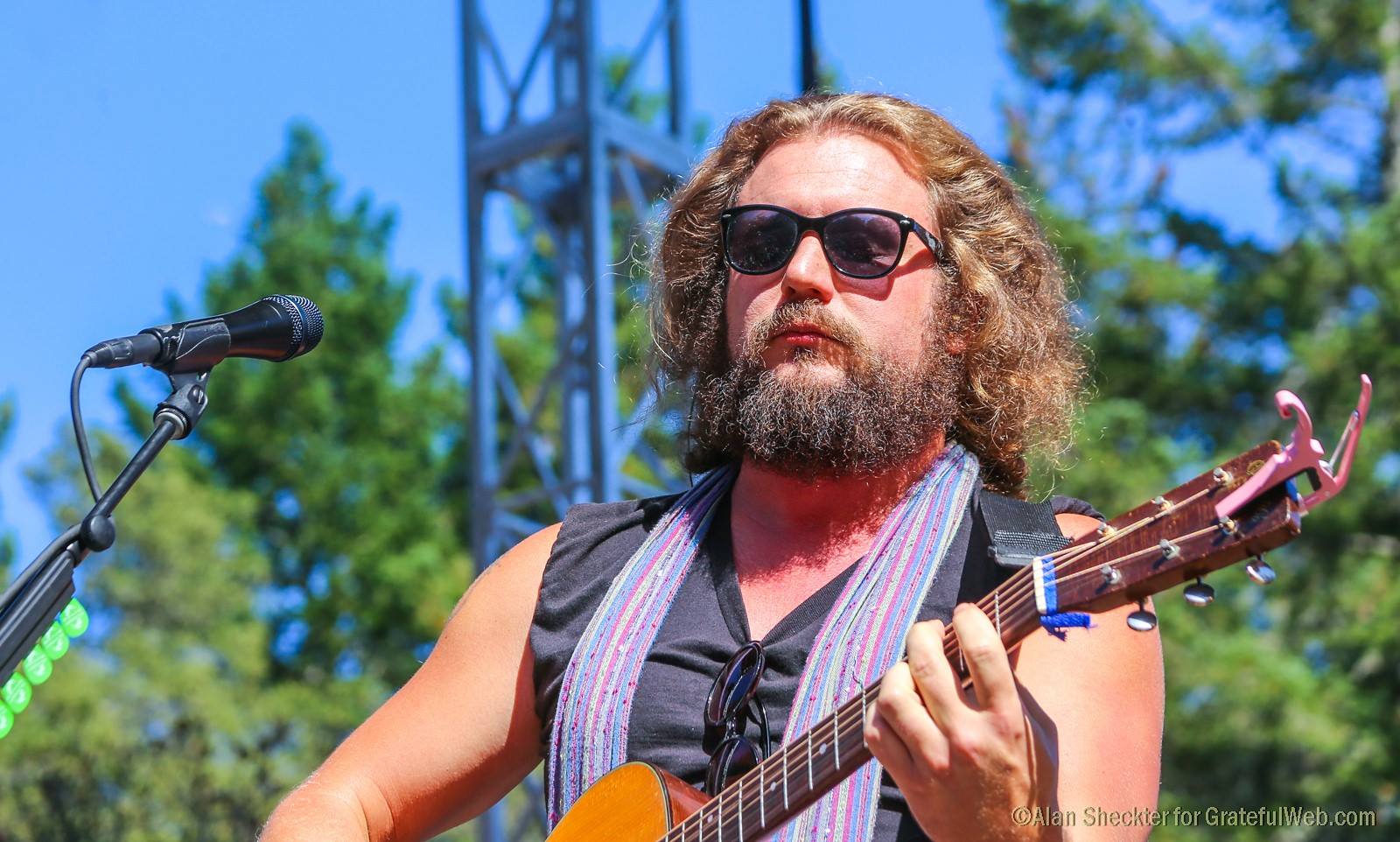 Jim James performed a set immediately prior to Phil & Friends. His 15-song, mostly solo set, defined by soaring emotional vocals over acoustic guitar passages, covered a lot of ground including solo material as well as My Morning Jacket's "I'm Amazed," "Bermuda Highway," and "Wonderful." His set also included a wide range of covers including a whimsical "Rainbow Connection" opener, from "The Muppets Movie." Other offerings included Simon and Garfunkel's "America" and The Fruit Bats' "Wild Honey," with the Fruit Bats' Eric D. Johnson on backup vocals (Johnson accompanied James on several songs). Bob Weir moseyed onstage and accompanied James on the set's final three songs: Daniel Lanois' "The Maker," The Grateful Dead's "Brokedown Palace," and the still relevant mid-'60s Buffalo Springfield protest song, "For What It's Worth." For a good chunk of the second half of his set, James performed with a dark towel over his head, presumably to help shield himself from the stunning sunshine, which made the 75-degree temperatures seem much higher. For a moment of solidarity, Weir donned a white towel over his head, but he removed it quickly.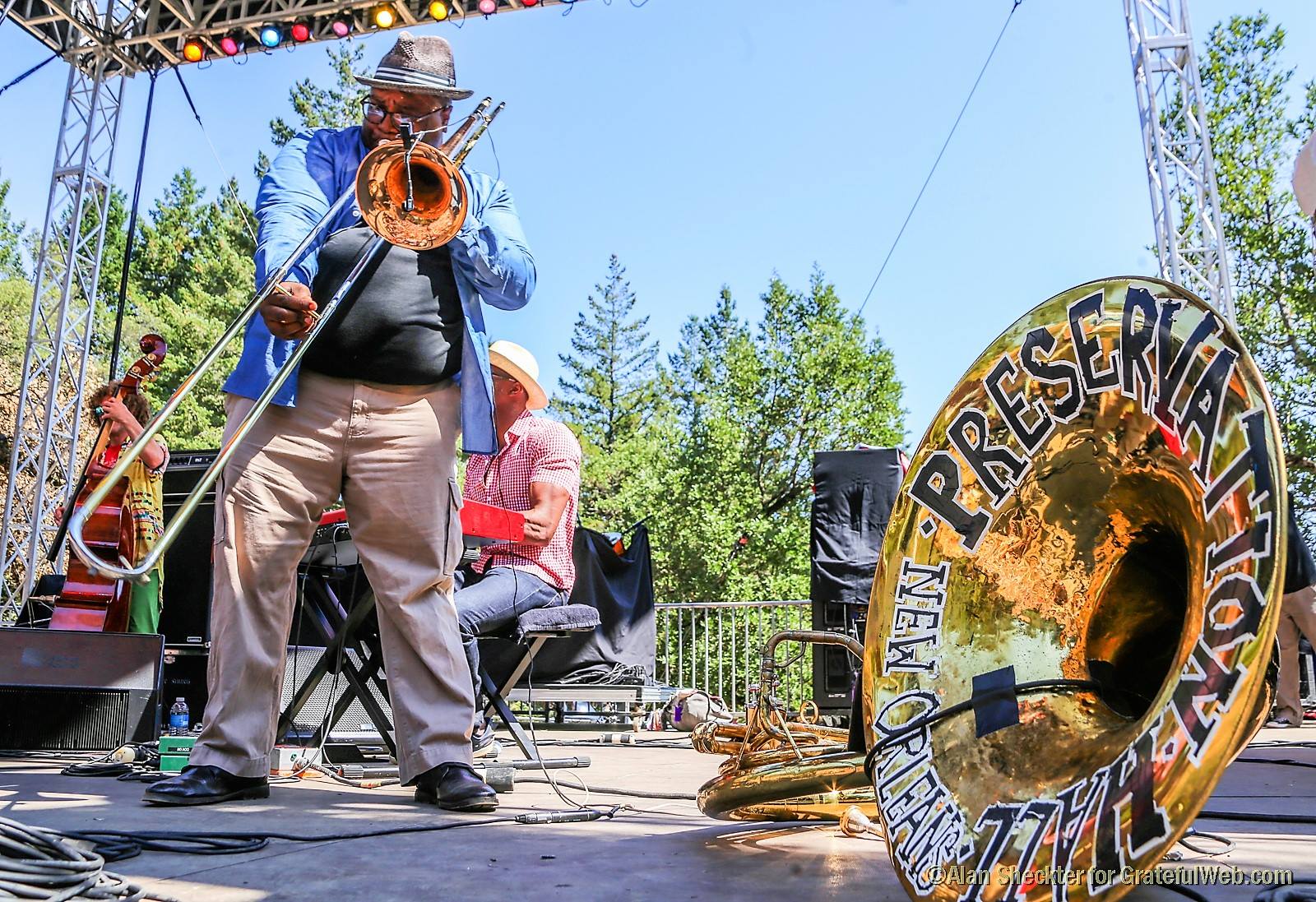 New Orleans' legendary Preservation Hall Jazz Band, whose roots go back more than 50 years, preceded James' set. The six-piece version of the renowned brass-heavy jazz, blues, and Dixieland ensemble brought the party to the mountain, generating about an hour's worth of smiles and dance steps. The band included mainstays Ronell Johnson (trombone), Branden Lewis (trumpet), Ben Jaffe (bass), Clint Maedgen (saxophone), Kyle Roussel (keyboards), and Walter Harris (drums). The 85-year-old Charlie Gabriel was not with the band, which a couple of days after this show would support Arcade Fire at major East Coast arenas.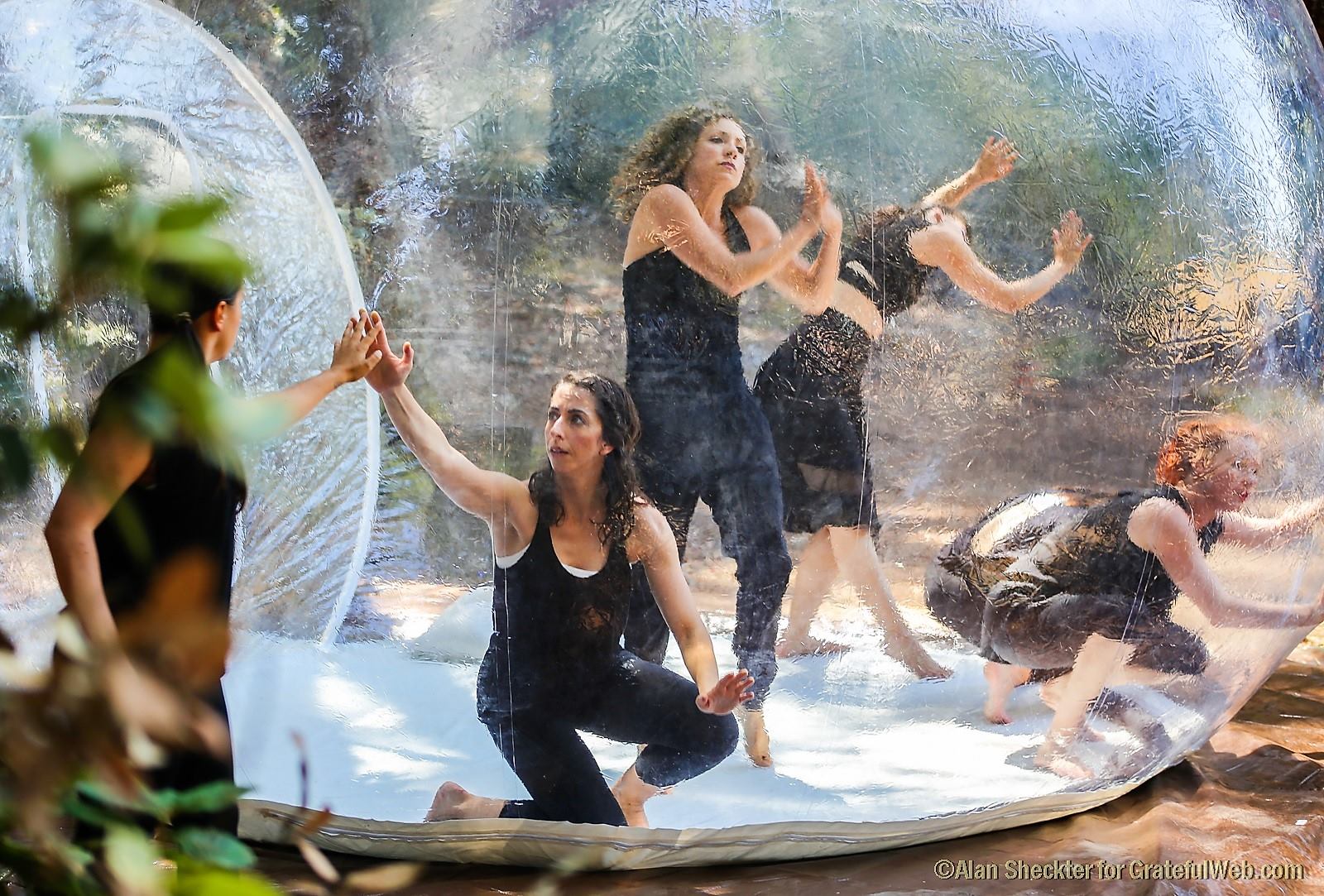 Between sets and back up in the arboretum-like setting above the concert bowl, the Bay Area-based Printz Dance Project performed innovative and inspiring contemporary theatrical dance pieces. The musically driven performances included dance elements of modern, jazz, hip-hop, and ballet, all performed inside large, pod-like "bubble rooms."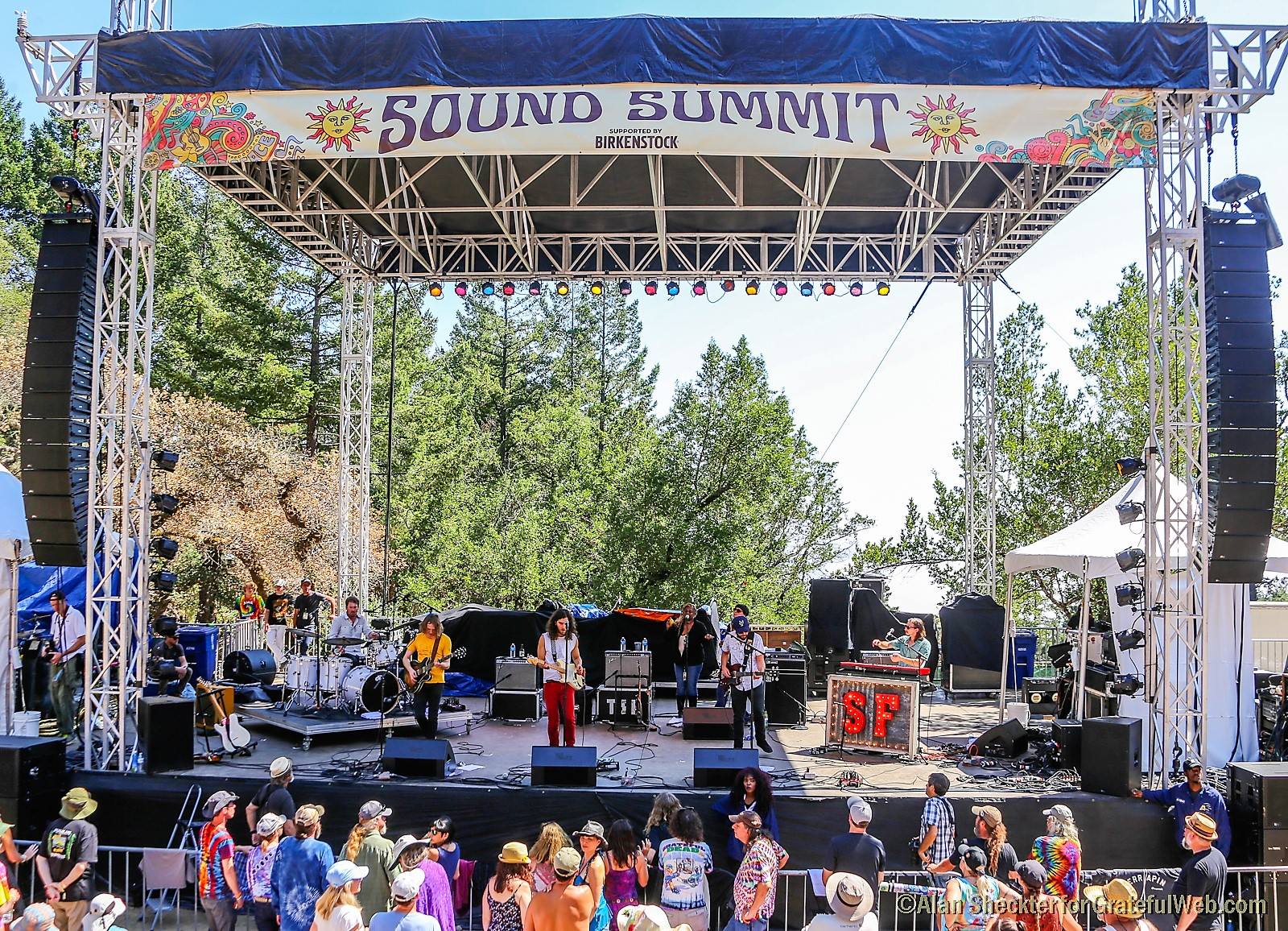 The Stone Foxes were the second Sound Summit band to perform. The high-octane San Francisco-based blues/rock outfit brought to bear an exciting stage presence with a triple-pronged lead vocal approach. Shannon Koeler and a backup vocalist added to the dynamic set when they jumped down from stage to sing with the crowd.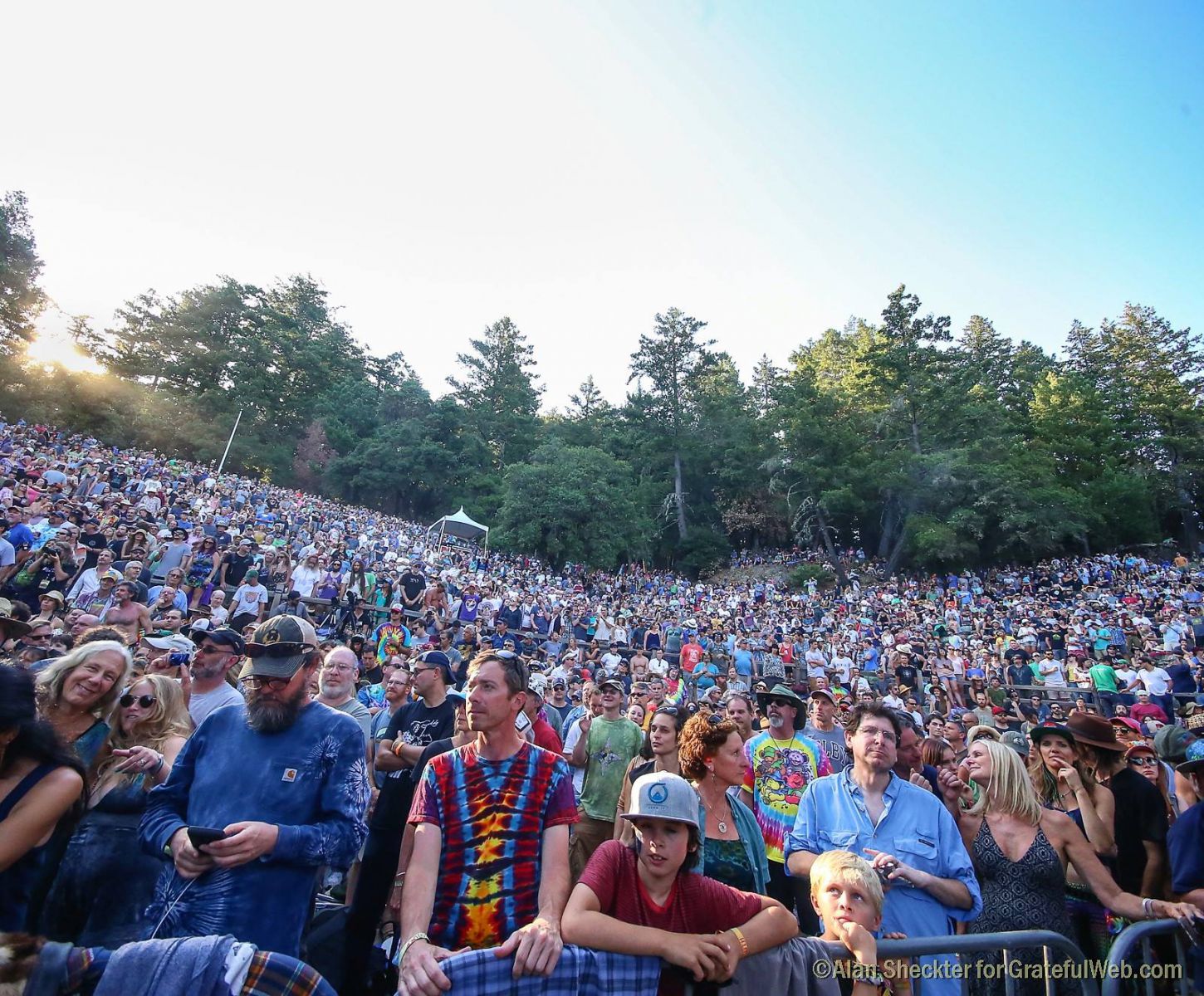 Led by singer-songwriter, Andy Cabic, jammy, groovy pop-rock outfit Vetiver opened the proceedings with a fine set of tunes.
Check out more photos from Sound Summit 2017.