"My dad moved on and so did I, inside I kept his songs alive – so they say."
- Stephen Marley, "Old Soul"
Stephen Marley's autumn tour is a stripped-down roots reggae affair, a mostly acoustic performance in support of his new album "Old Soul." He appeared at the legendary Fillmore Auditorium in San Francisco on Thursday, September 21, with opening act Eli Mac.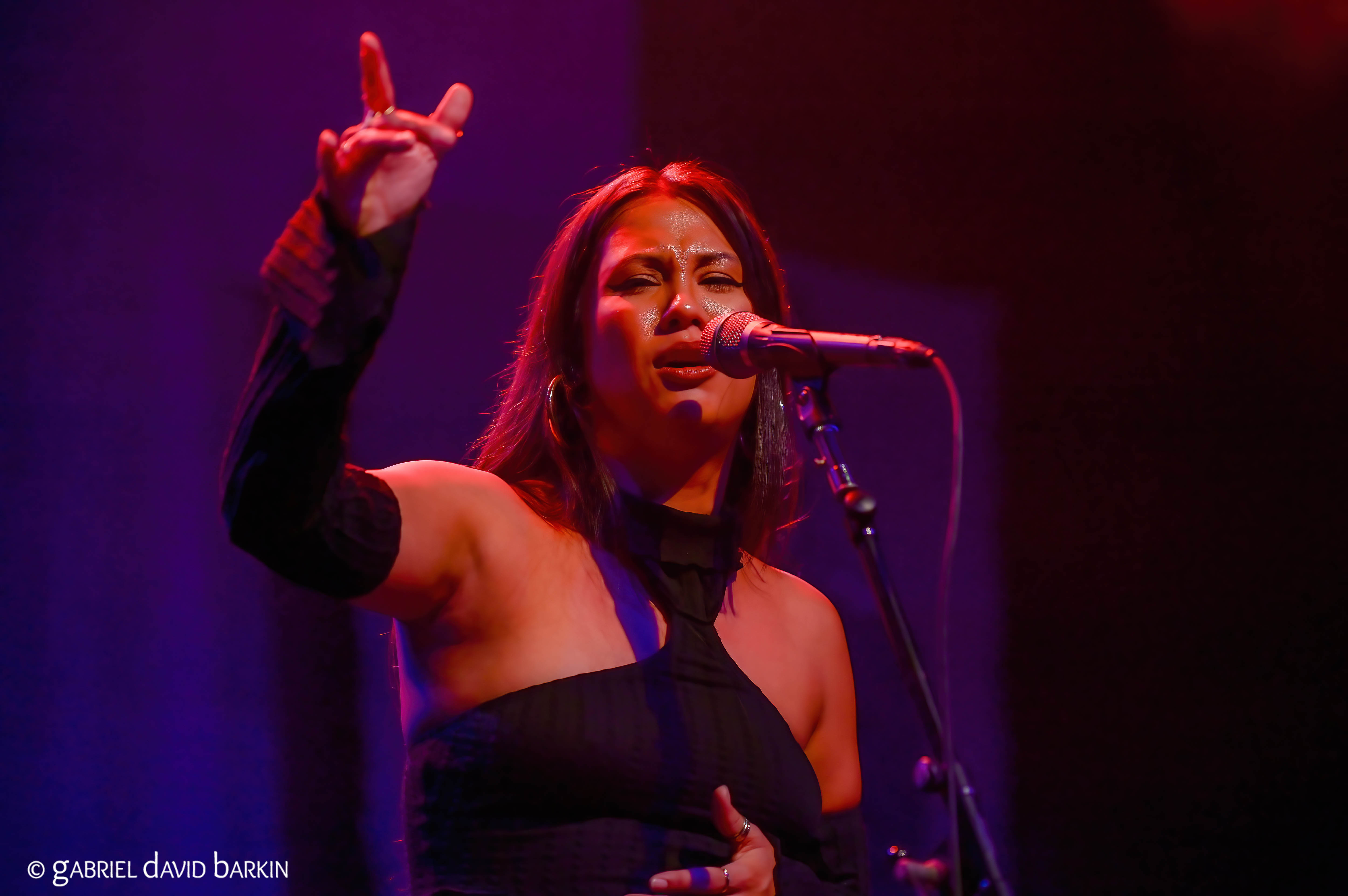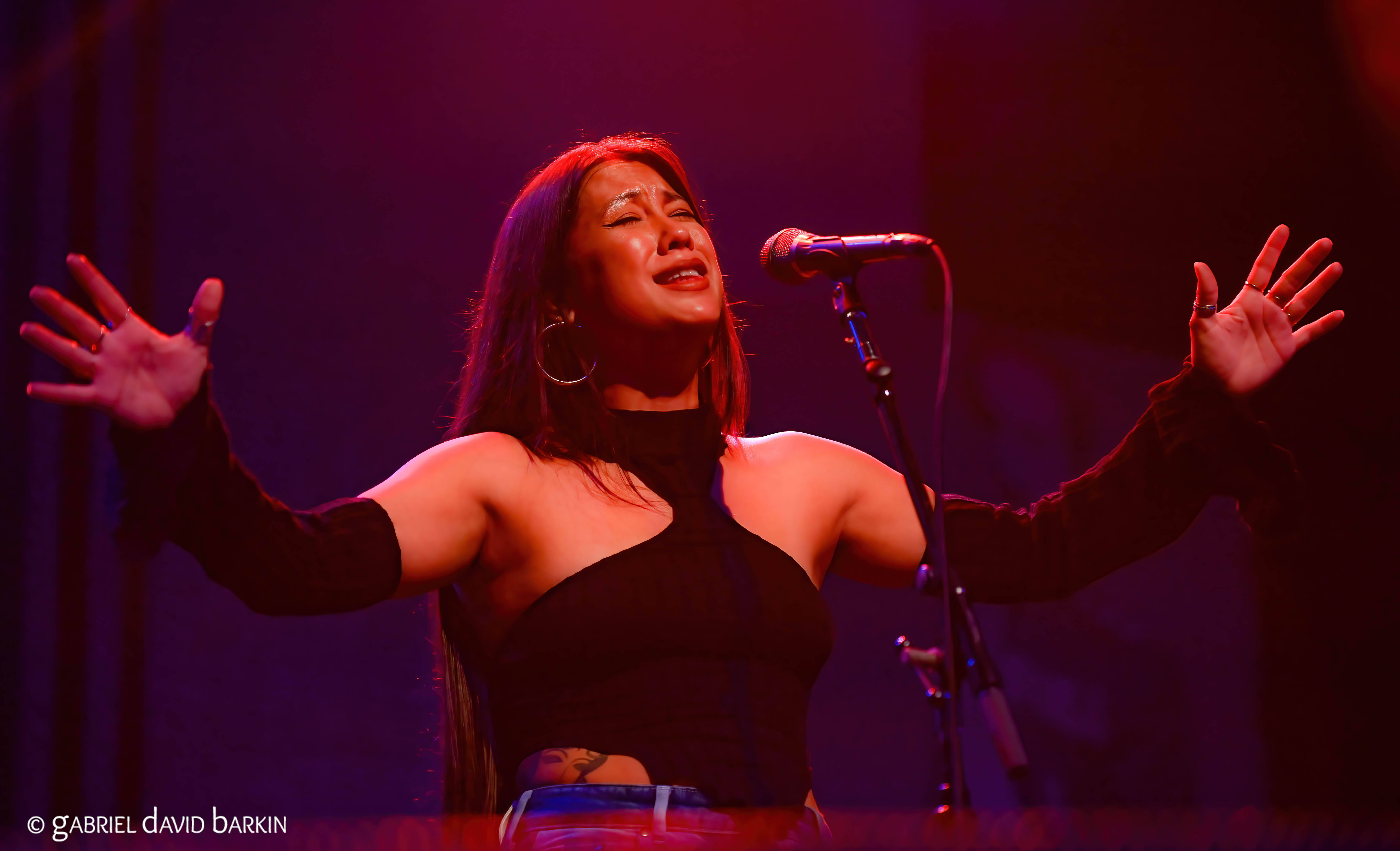 Marley's Old Soul album was recorded with a low-key "living room" ensemble, and the touring band brings that intimacy to the stage with acoustic guitars, bass, flute, electric piano, and nyabinghi drums. Arrayed in front of a golden lion on a stage flanked by posters of Bob Marley and Halie Selassie, the band remained seated for the entire show. Marley himself, dressed in a brown coat and a long scarf (everyone knows San Francisco is much colder than Jamaica!) only stood up for the last song. For most of the show, he remained seated in front of a single drum, adding soft rhythms to the music and occasionally picking up an acoustic guitar
The set list at the Fillmore included several of Marley's new songs, including the album's title song as well as "Cast the First Stone" and a Lee Scratch Perry cover, "Thanks We Get (Do Fi Dem)." Older cuts from Stephen Marley's catalog were given a new spin in the soft-touch setting with prominent flute solos and acoustic guitar riffs – including a lively version of "The Mission," a spirited political anthem originally recorded over a decade ago with Stephen's brother Damian "Jr.Gong."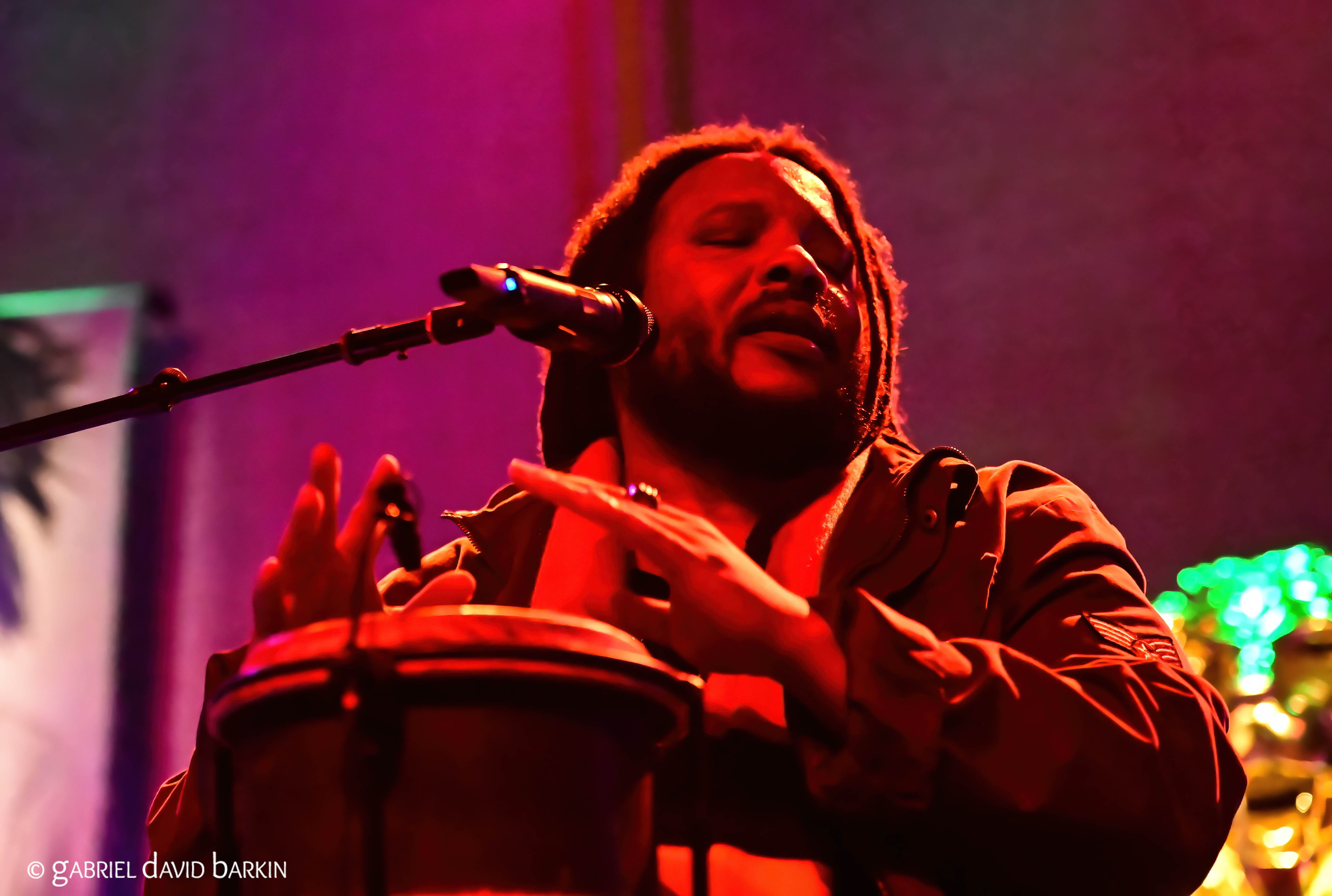 The audience was clearly hungry more than anything for cover versions of songs made famous by Stephen's father, Bob Marley. The second son of the reggae great fed that hunger. Stephen's soulful cover of "I Shot the Sherrif," recorded with Eric Clapton on lead guitar for the new album, was poignant and warmly received. But the crowd really ate up "Three Little Birds" and "Could You Be Loved," singing along and holding cell phones high to record videos for Facebook.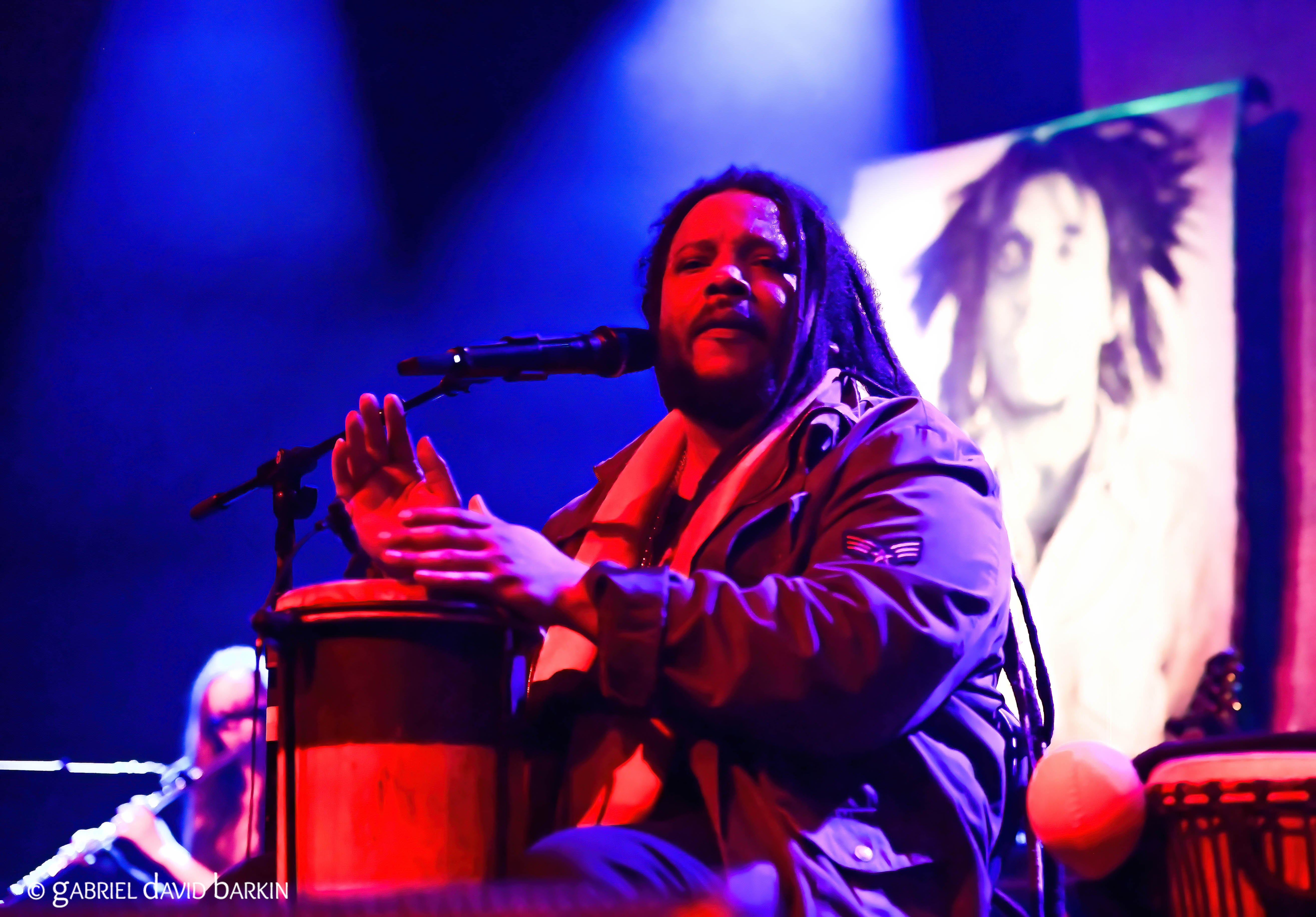 It is a cliché to mention the plumes of smoke at reggae shows, and the Fillmore has certainly earned its reputation for copious partaking. Oddly, however, while there was certainly pot in the air, it may be a reflection of the times (and the wide availability of edibles) to point out that the stage never disappeared behind a veil of fumes.
Eli Mac opened the show with her own sparse ensemble, just a guitar player and drummer. The one-time "American Idol" contestant (who has had songs produced by Stephen Marley during her career) delivered a set of comfort-food roots reggae that meshed well with Marley's performance. She sang that she was – and clearly, she is – "a roots girl." Her own roots include ancestors from Ireland, Spain, and The Philippines. But with a member of the illustrious Marley dynasty in the house, everyone gets to sing along to reggae beats and celebrate the legacy of Bob Marley.