With Wavy Gravy, Bob Weir, and Steve Kimock as its star personalities on May 6, and Wavy's Camp Winnarainbow the recipient of the evening's proceeds, the intimate event at the Sweetwater Music Hall in Mill Valley, California, exuded a friends and family vibe. And there was cake!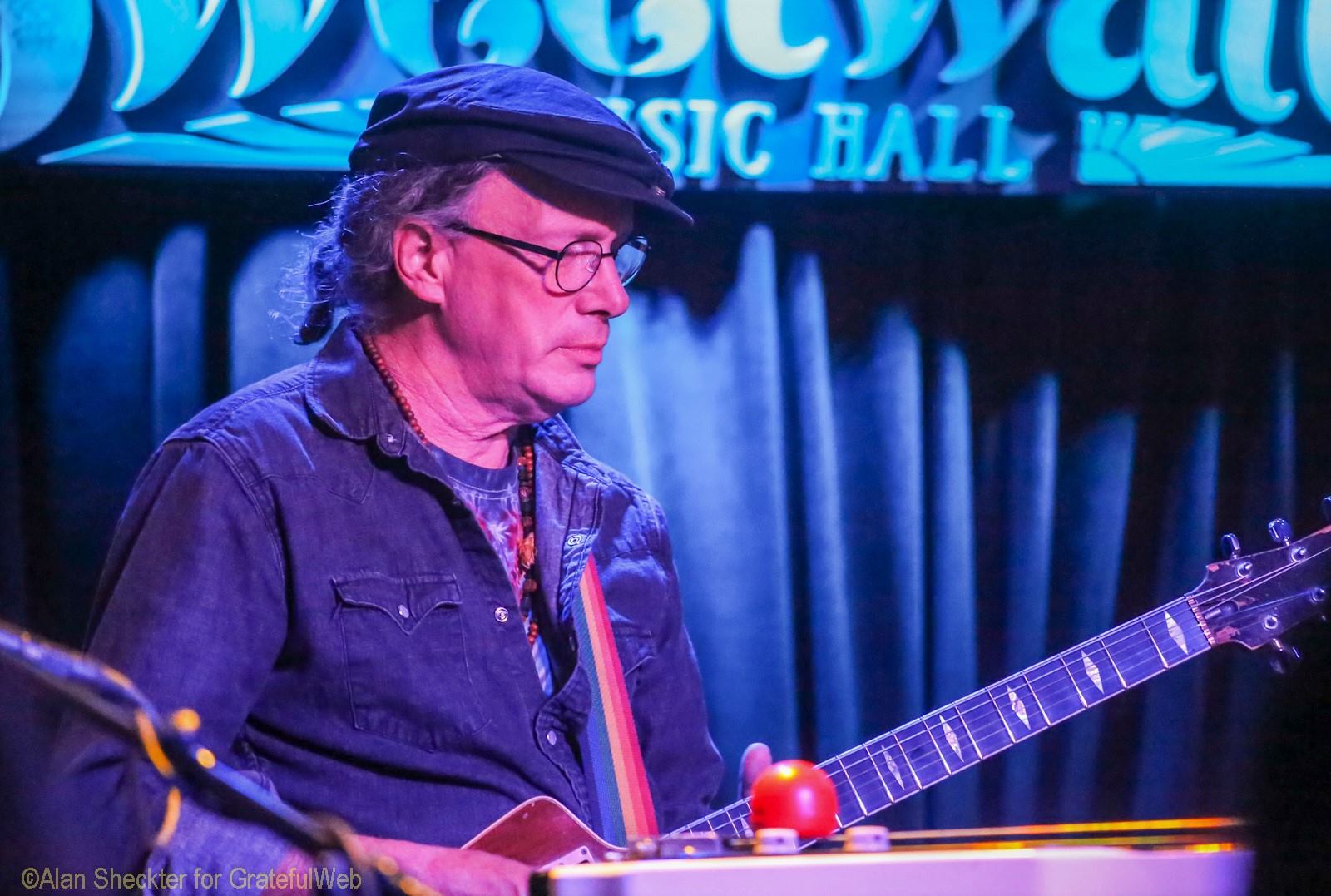 The evening began with a screening of Wavy and the Ace of Cups' recently produced song, "Basic Human Needs." The video blends footage from the Seva Foundation's sight-healing work around the world, and a powerful human rights message through lyrics such as, "Wouldn't it be neat; If the people you meet; Had shoes upon their feet; and something to eat?
Billed as "Steve Kimock and Friends," the musical lineup included Kimock, Weir, keyboardist Jeff Chimenti, drummer Jay Lane, and bassist Robin Sylvester, which together represented a full band of RatDog alumni. But absent any RatDog originals, the 90-minute first set wound up including all Grateful Dead music, which thrilled the audience, especially with Weir at the helm.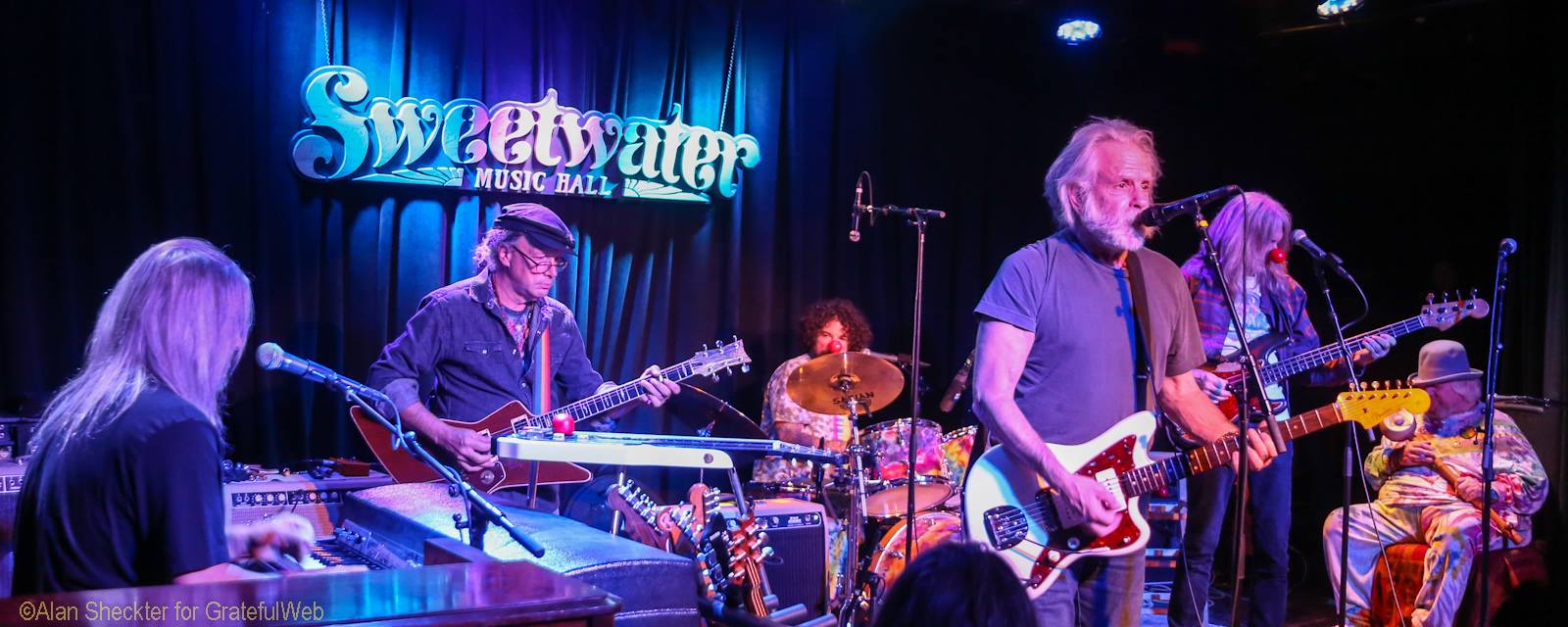 Wavy's dubbing of the assembled band, "Aces Wild," referencing The Grateful Dead star's long-established nickname, was quite apropos. While the bandmates were indeed RatDog, Weir led the ensemble through an impressive set that began with an opening salvo of "Shakedown Street"; "Bob Dylan's "Queen Jane Approximately," which The Grateful Dead often covered in their later years, but the modern Dead & Company has only performed a couple of times; and Weir's venerable Jack Straw."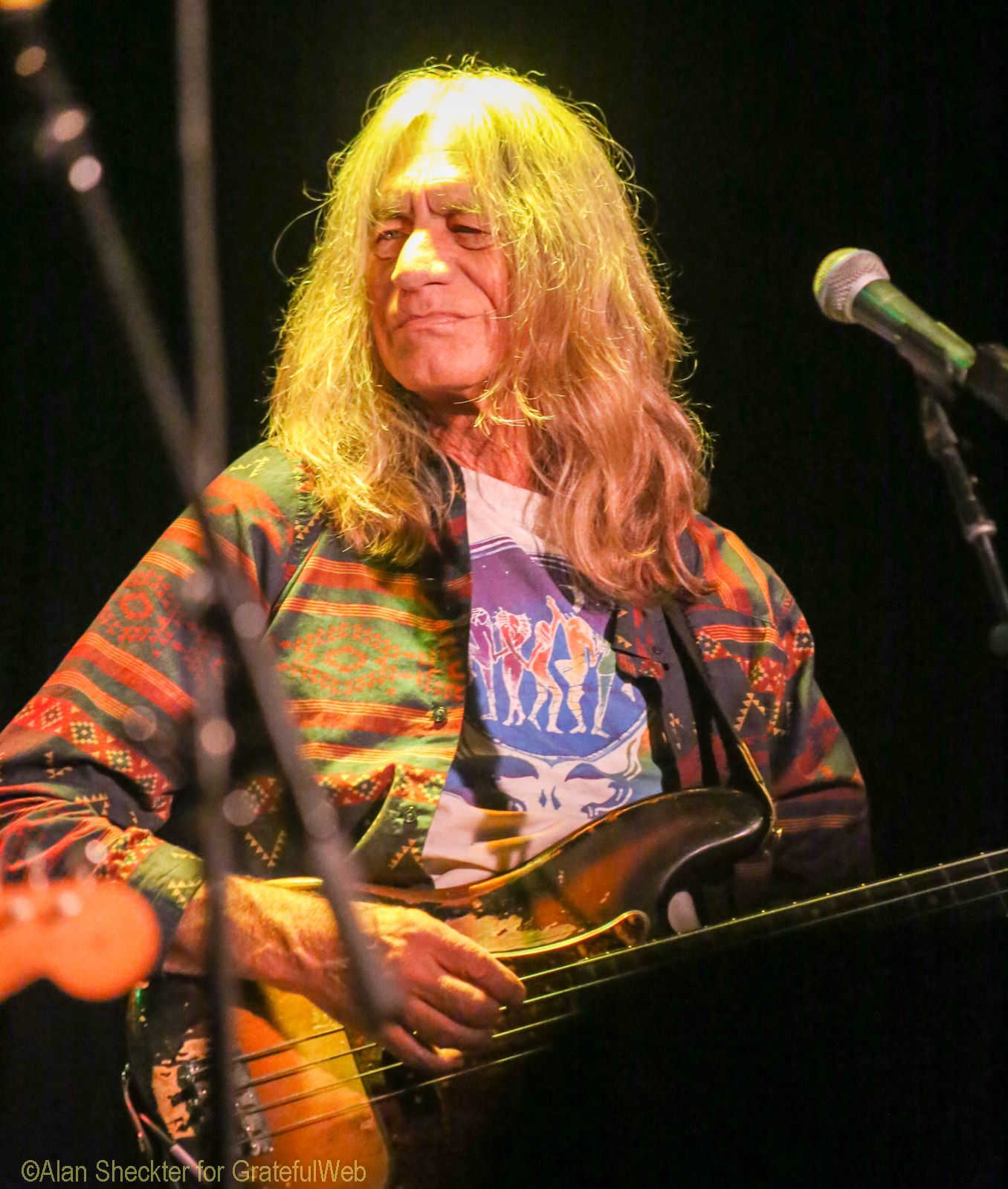 The band, which was well rehearsed and plenty enthusiastic, outputted a sound mix that was excellent, though appropriately less forceful than Weir's (and Chimenti's) current big band, Dead & Company. Old friends Sylvester and Lane provided a superb bottom end, with Lane singing some background vocals, including the "I just jumped the watchman…" lyrics in "Jack Straw."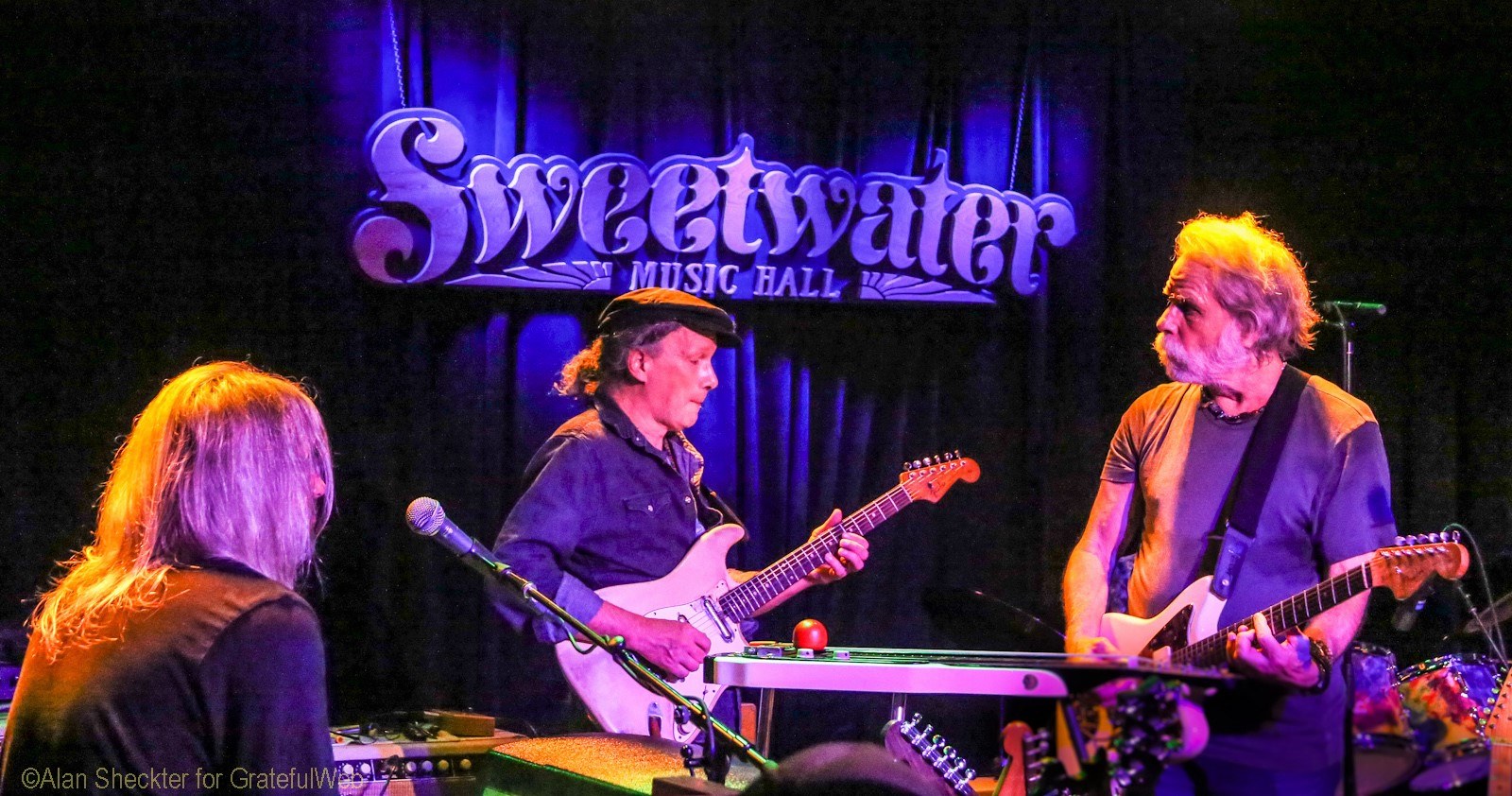 The trio of Weir, Chimenti, and Kimock, all more than comfortable musical comrades, was sublime in its workmanship. Working in very close quarters on the Sweetwater stage, Chimenti's typically intuitive and complementary handling of the keyboard duties and Kimock's spontaneous psychedelic-jazz-tinged lead guitar passages complemented Weir's Fender Jazzmaster guitar jams in a unique and special way. The set moved on to "Row Jimmy," with Kimock on slide and Weir drawing a blank on lyrics a couple of times, first grinning about it and then showing a bit of frustration with himself at his momentary lapses.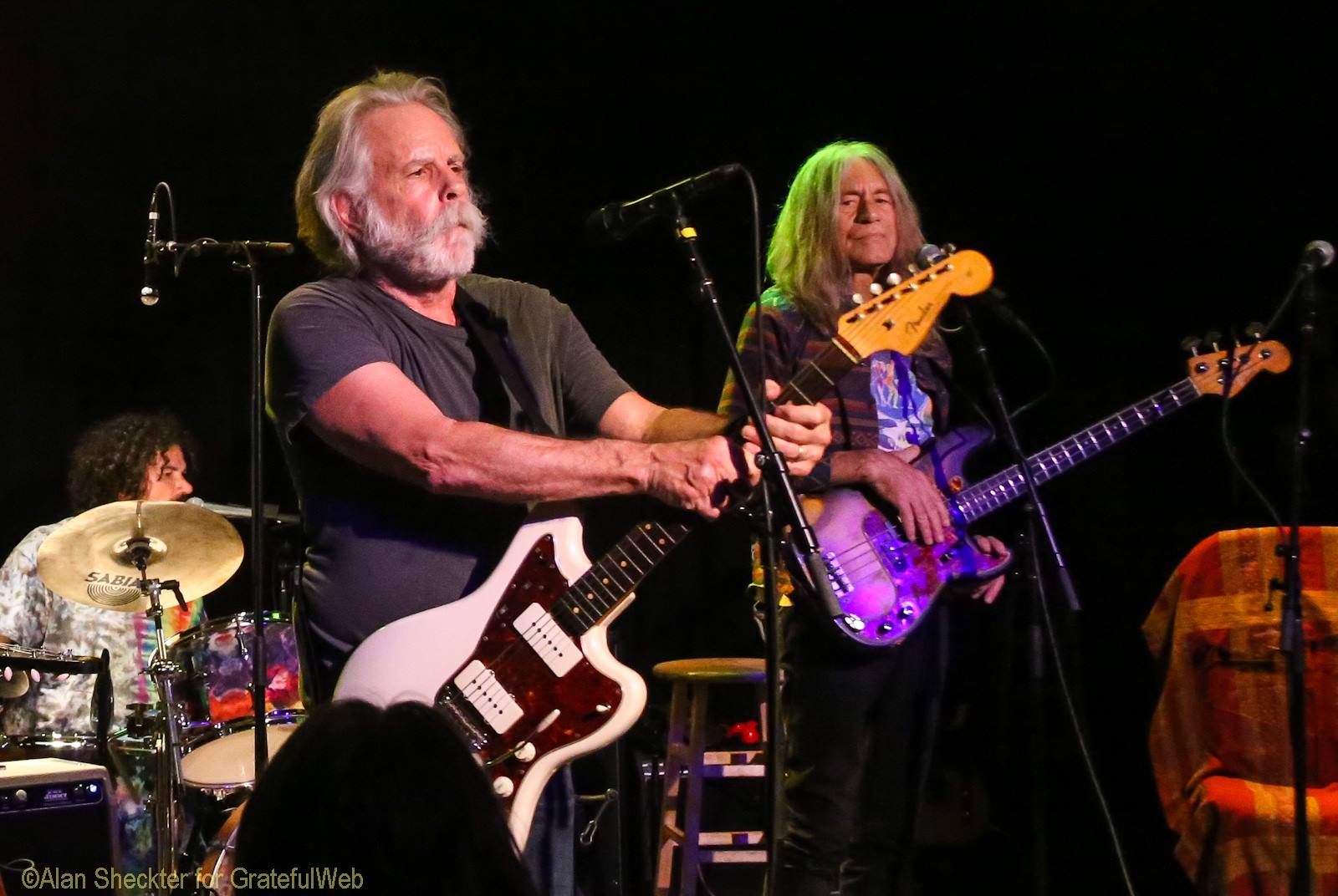 The rest of the set, which included complex material and took a lot of hard work, included a heavenly sequence of "Dark Star" -> "Crazy Fingers" -> "Dark Star." The set concluded with a seldom performed "Easy Answers" (a cleverly worded Grateful Dead song that was a RatDog staple) and a fine "Terrapin Station," which was played at just the right pace and mood for a small club.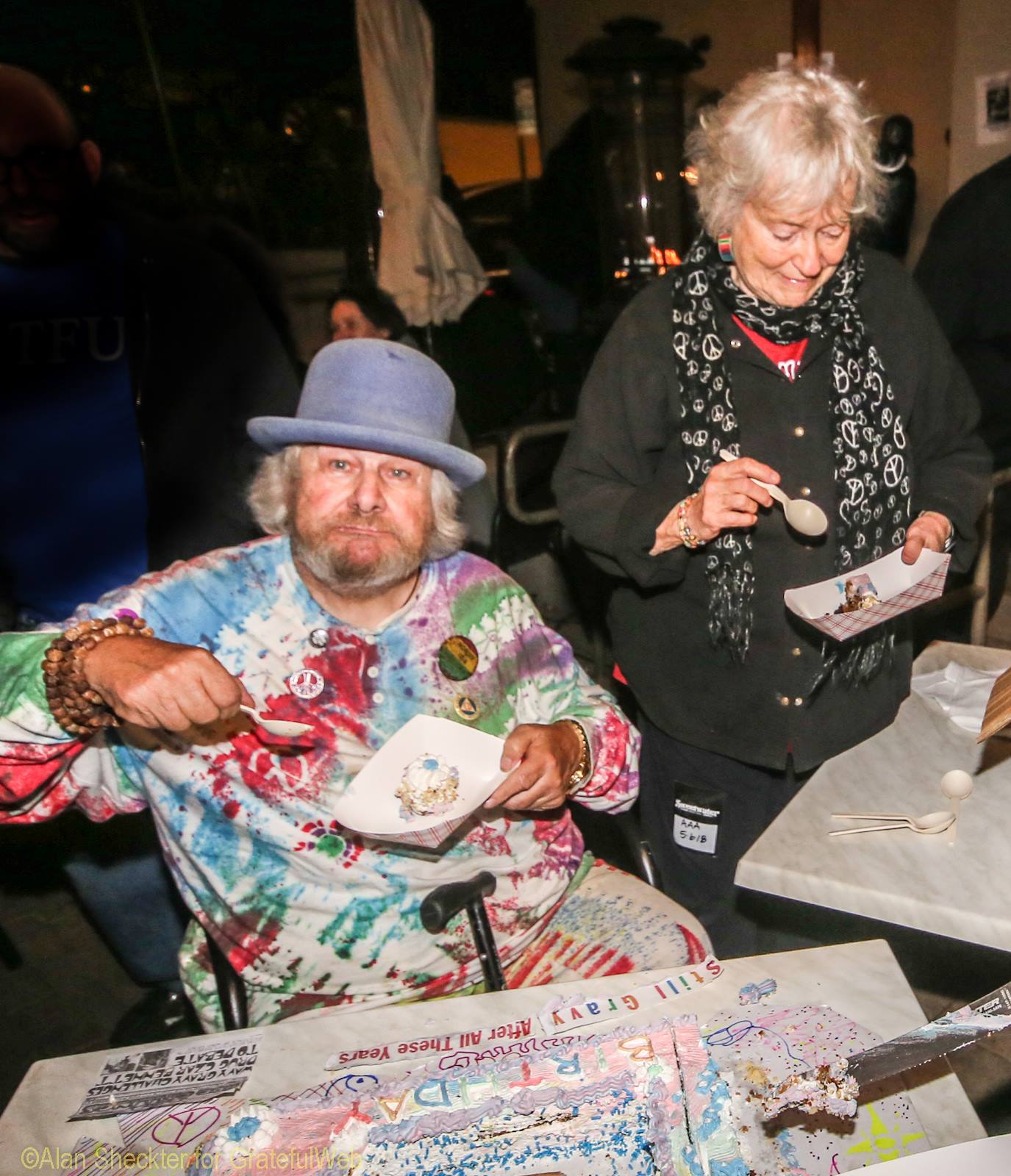 As the set ended and the lights came up, Sylvester played a little "Happy Birthday" on bass as Seva's Tamara Klamner brought onstage a large, festive cake honoring Wavy's soon-to-be 82nd birthday, that said, "Still Gravy after all these years." Conducting the crowd with his arms, Weir then led the crowd into a room-filled "Happy Birthday." With Ace of Cups members' Denise Kaufman and Diana Vitalich on hand and sliding onstage, they and Wavy then led the crowd in what was the most touching moment of the night, a live rendering of "Basic Human Needs." Wavy and his wife Jahanara, then moved out to the Sweetwater patio, where, flanked by close friends, cake slices were dished out to anyone who approached.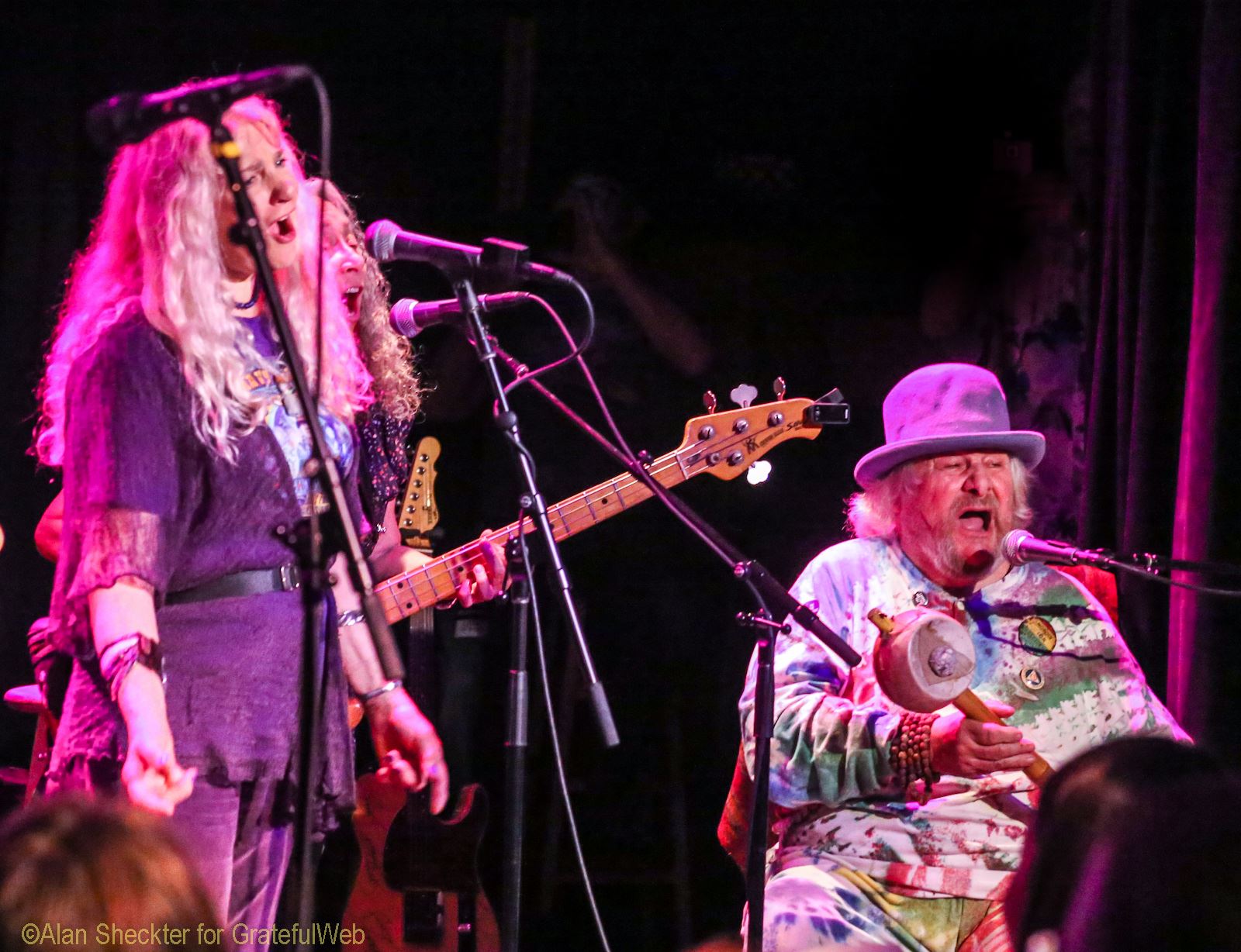 With Weir's work done for the night, Kimock took the opportunity to stretch out in the second set, with him, Chimenti, Lane, Sylvester, and for the final few songs, Miles Kimock on guitar. A full set of Kimock-penned psychedelic-jazz-rock instrumentals of varying intensity while always compelling and interesting, took the festivities past midnight.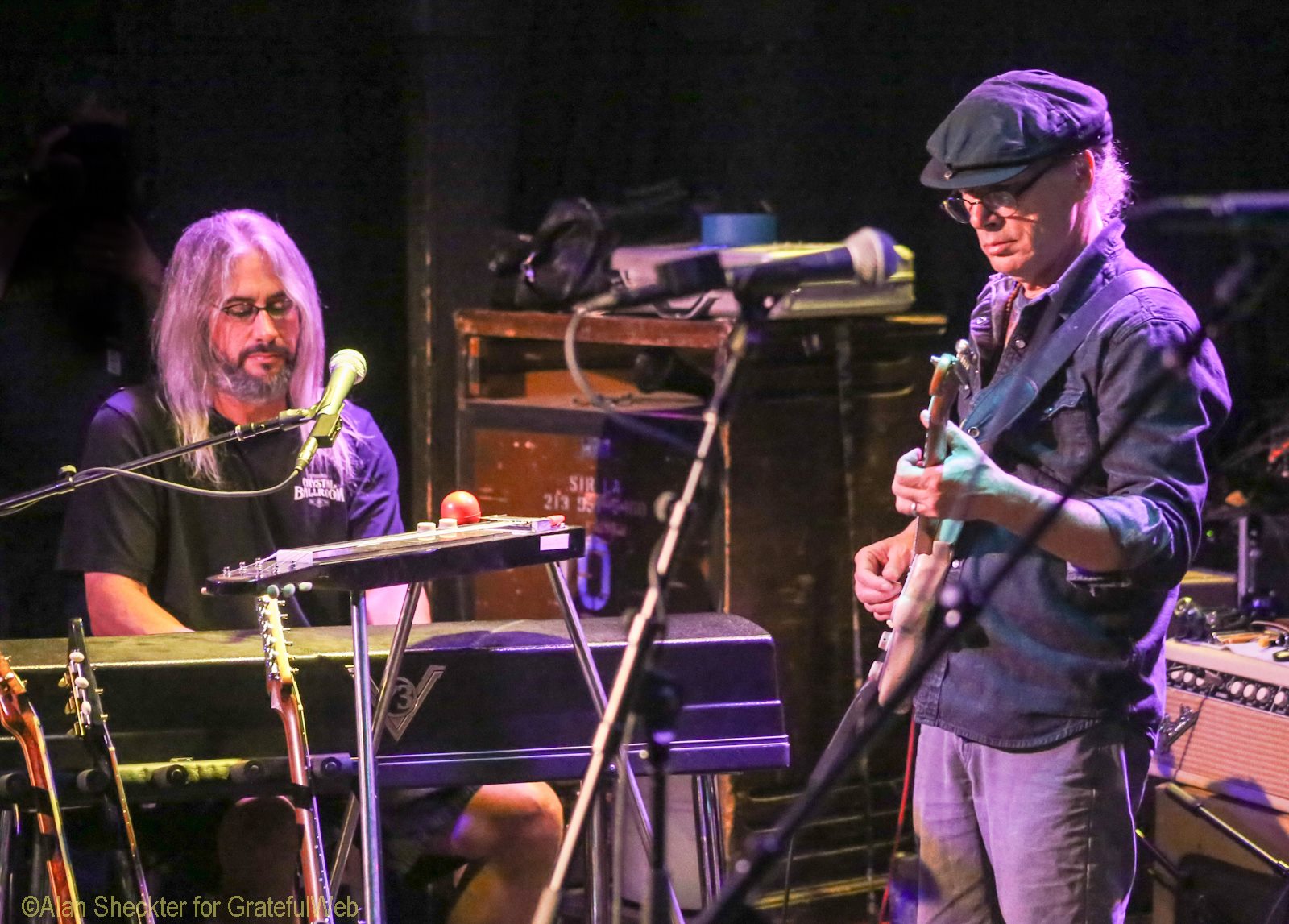 The set began with a pair of Zero songs that debuted about 30 years ago, "Tangled Hangers" and "Tongue 'N' Groove." The band also presented fine treatments of "Ice Cream Factory," "One for Brother Mike," and "5 B4 Funk." The encore was an instrumental treatment of Jimmy Cliff's 1969 classic, "Many Rivers to Cross," another song that Kimock has carried with him for 30 years.