Sunday is "Family Day" at the Gathering of the Vibes, allowing families to attend the festival at a significantly reduced ticket price. Available only at the gate, kids 15 & under are free and all Connecticut residents and members of our military showing a photo ID will gain entrance admitted for $20. Family Day offers the ideal compromise between children's need to have fun and parents' desire to watch some music and catch up with old friends.
Gathering of the Vibes, the Northeast's premier camping, music & arts celebration, remains a pioneer in creating a truly family friendly festival experience. Last year, Vibes hosted 700 families & their kids – 1,800 children under the age of 15 were in attendance. This unique "community" experience is what ultimately separates Gathering of the Vibes from all other music festivals, using music to bring generations together.
"In 2011, 'Family Day' turned out better than we ever envisioned. The positive 'vibe' was amazing, and the spirit of thousands of young people in attendance was palatable," says Ken Hays, festival founder. "We want to continue celebrating family, our fellow Connecticut residents, and thanking the men and women who serve our country. 'Family Day' has become a great platform for us to do just that."
School of Rock Partnership & Teen Vibes Stage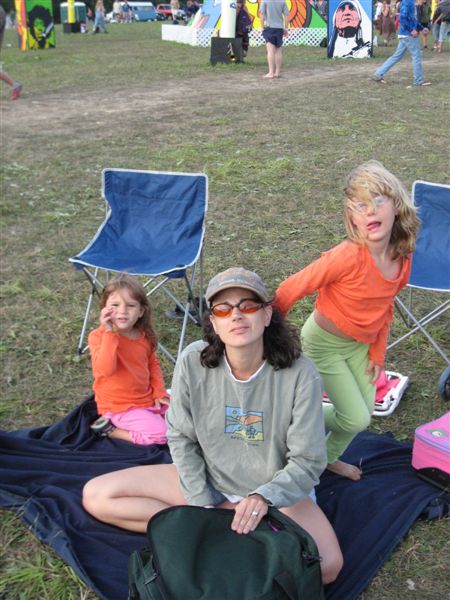 The Vibes is pleased to again partner with the nationally acclaimed School of Rock organization. SOR is the leading performance-based music education program with schools located throughout the country, including Fairfield, Conn. The School of Rock Teen Vibes Stage will feature some incredibly advanced young artists, offer music lessons, and organize jam sessions for every age and talent group. For more about School of Rock at Vibes and a full All Stars schedule, click here.
"The extraordinary talent of these School of Rock kids completely blew us away last year," Hays. "To see these teens perform with clear focus and vision was inspiring to us all. Teens inspired by something other than video games and TV – there's hope for future generations!"
Kids Corner & Teen Scene
Celebrating its 13th installment at the festival, Kid's Corner, led by Gabrielle Fugere and Andy "The Music Man" Morse, is a clean, safe, fun, and exciting place for younger children. Kids Corner & Teen Scene is located in a shaded, tree lined area with plenty of space for having fun, with the Family Camping area situated nearby. For info on Kids Corner, Teen Scene, and families at the Vibes, click here.
Sunday festivities kick off with the World Peace Prayer and Flag Ceremony, where children who have created special puppets at the Kids Corner lead a Mardi Gras parade to the Main Stage, where every country on Earth is recognized in a group prayer. This prayer, "May Peace Prevail on Earth," is guided by 1960's icon Wavy Gravy alongside James Dugan of The World Peace Prayer Society.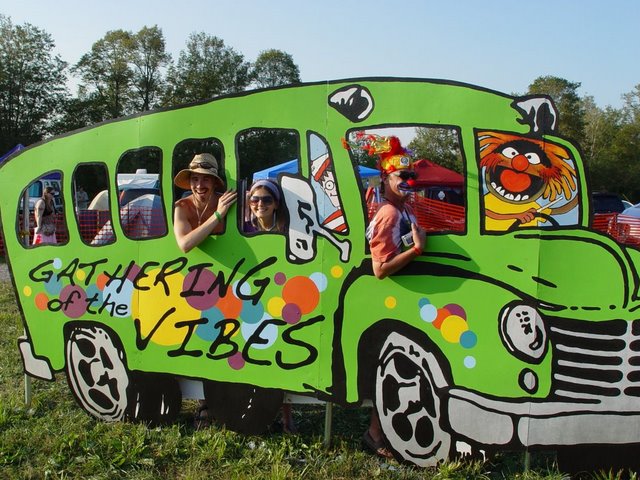 Gathering of the Vibes welcomed over 20,000 fans per day last year, despite record-breaking heat. With more than 160,000 Facebook fans, the festival continues to attract a diverse, multigenerational audience, affectionately known as the 'Vibe Tribe.' A full artist lineup and ticket details for this year's four-day extravaganza is available at http://www.GOVIBES.com.
Seaside Park is easily accessible by public transportation and just 50 miles from Manhattan. Fans traveling from NYC and Long Island may take Metro North or the Port Jefferson Ferry. Shuttle bus service will transport festival attendees to and from the venue, local area hotels, the ferry, train, and bus stations.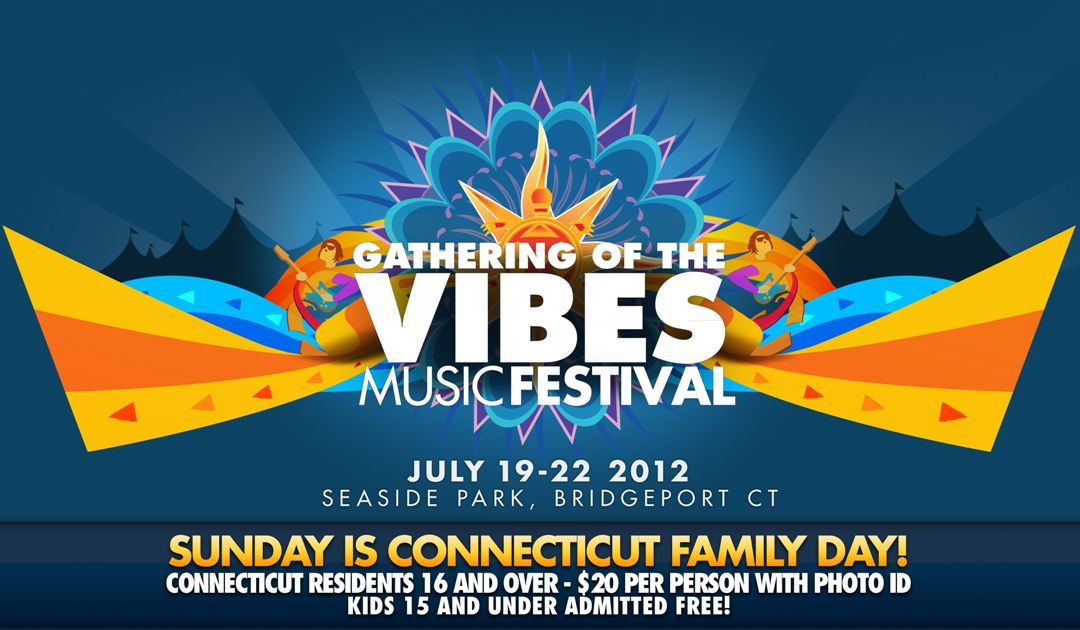 For complete and up-to-the-minute Gathering of the Vibes information, visit www.GOVIBES.com and follow Gathering of the Vibes on Facebook, Twitter, or check the message boards.