Vermont-based multi-instrumentalist SUPRALUKE presents his debut studio album, Songs For The Great Blue Heron. The eleven-track folk project draws inspiration from the vast New England wilderness, casually ambling through genres. Co-produced and engineered by SUPRALUKE and Ben Collette (Phish) at Tank Studios in Burlington, VT, the album also features an illustrious list of musical guests including Jon Trafton (Strangefolk), Erik Glockler (Strangefolk), Richard James (Neighbor, Pink Talking Fish), and piano phenom Kevin Gift (Wendel Patrick).
BANDCAMP - Songs For The Great Blue Heron
BUY VINYL / DIRECT / ARTIST WEBSITE  - Songs For The Great Blue Heron
Supraluke, also known as Luke Smith, is best known as the drummer of legendary Burlington jam band Strangefolk. While the band is currently on hiatus after decades of relentless touring and recording, Smith challenged himself to learn guitar, cataloging his personal progression through song. Whirling transitions woven between songs take the listener on an adventure through foreign lands and seas on the wings of the great blue heron.
"I set out to make a good old-fashioned record, like the kind I grew up listening to in my house as a kid. My old friend Ben Collette was a true creative partner from start to finish, and I am thrilled to have help from several old and new friends on this record. Ideally, anyone looking for that classic vinyl-based experience of putting on headphones and going on a journey with a beginning, middle and end will appreciate the psychedelic soundscapes we've created with Songs For The Great Blue Heron."  - SUPRALUKE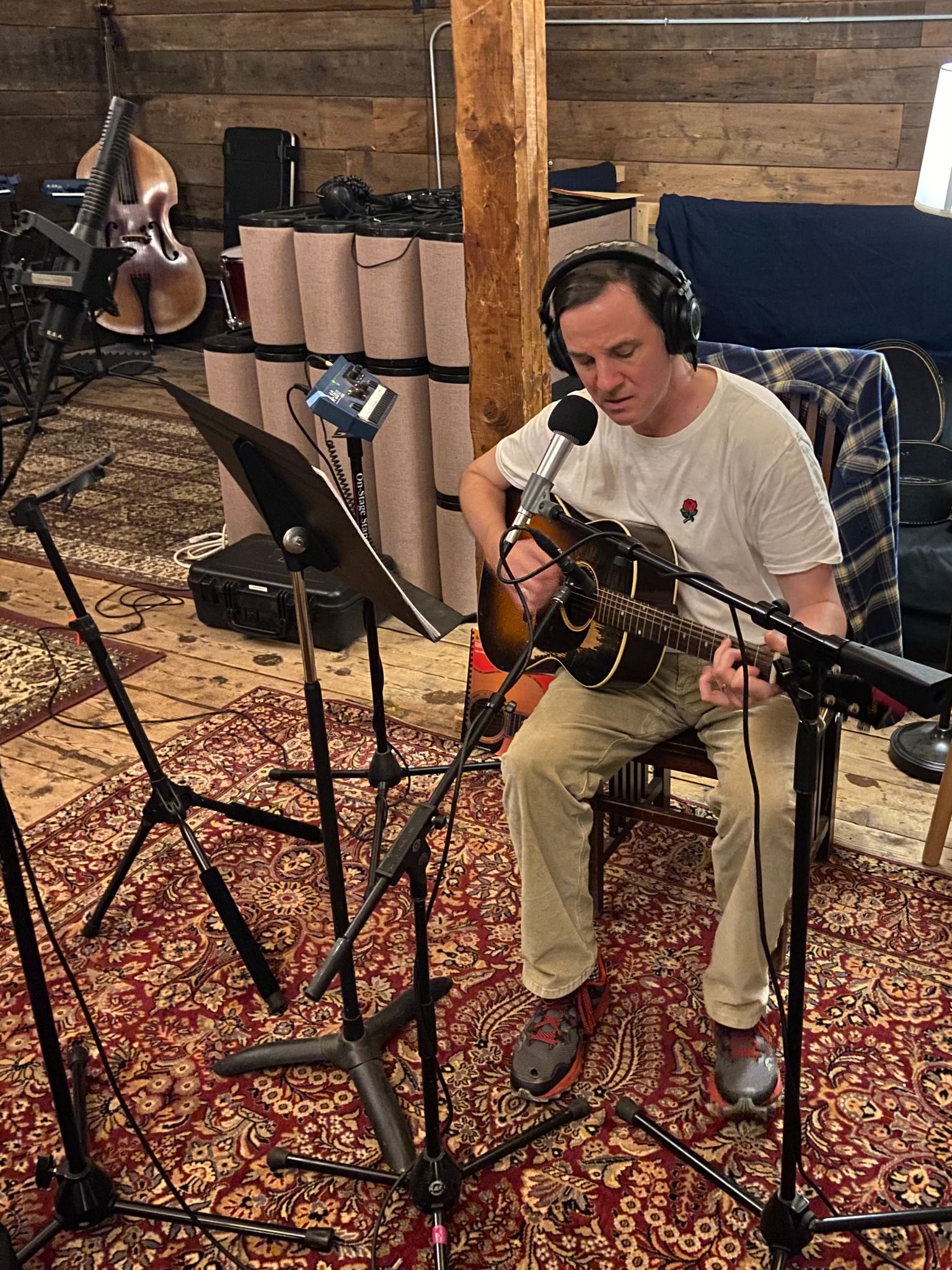 "Hoot," the album's leading single, is a percipient folk tune featuring instrumentation from Gift and Collette. The song is also accompanied by a kaleidoscopic lyric video.
WATCH "Hoot" on YouTube
"Hard To Say," released on February 7th, mixes gritty vocals with overdriven guitar and thunderous rhythm. The video, shot and edited by SUPRALUKE, captures a beautiful winter afternoon on Vermont's Mount Mansfield.
WATCH "Hard to Say" on YouTube
Songs For The Great Blue Heron is now available for purchase on vinyl, with limited copies available. The album will be available for streaming on all platforms in the coming weeks.
For more information, visit supraluke.com