On Saturday November 24th in Williamsburg, New York a good time was to be had by all. Virtually free to the public, Tauk, a NY-based jam band put together a relief benefit for the communities affected by Super Storm Sandy which took place at the, true to its location, hipster haven bar,  Spike Hill. To enter donations were gladly accepted but not required, all of which went to those dealing with the aftermath of the hurricane. There was also a coat drive where people could bring in coats to donate to the victims of Sandy in place of a monetary donation.
Alongside Tauk on the ticket, we were graced with The Brighton Beat, Ishmael, and EfraimEfraim. Ishmael really opened things up. With each passing moment you could notice the level of excitement on the dance floor.  Ishmael is a 3 piece indie band based out of NYC with a vision to go beyond the ordinary. The Aim: Euphoric. The Delivery: Exemplary. Ishmael's lead vocals combined with the ability to navigate through their music's tight turns such as time signatures and intricate melodies left the crowd lost in the gray area between head-banging and dancing.
Driven by a unified belief the Brighton Beat's goal is to create music that is able to live, breath and develop, with songs that allow the musicians to communicate and tell a story. Saturday night's story was raw emotion backed with irresistible urges. Once this 9-man band (often accompanied by more) found a way to organize themselves on stage they took off with a wonderful vibe leaving the floor packed with a frenzied crowd. During the breaks the drummer oft-mentioned the whole reason for the gathering Saturday night, truly bringing the band and crowd together.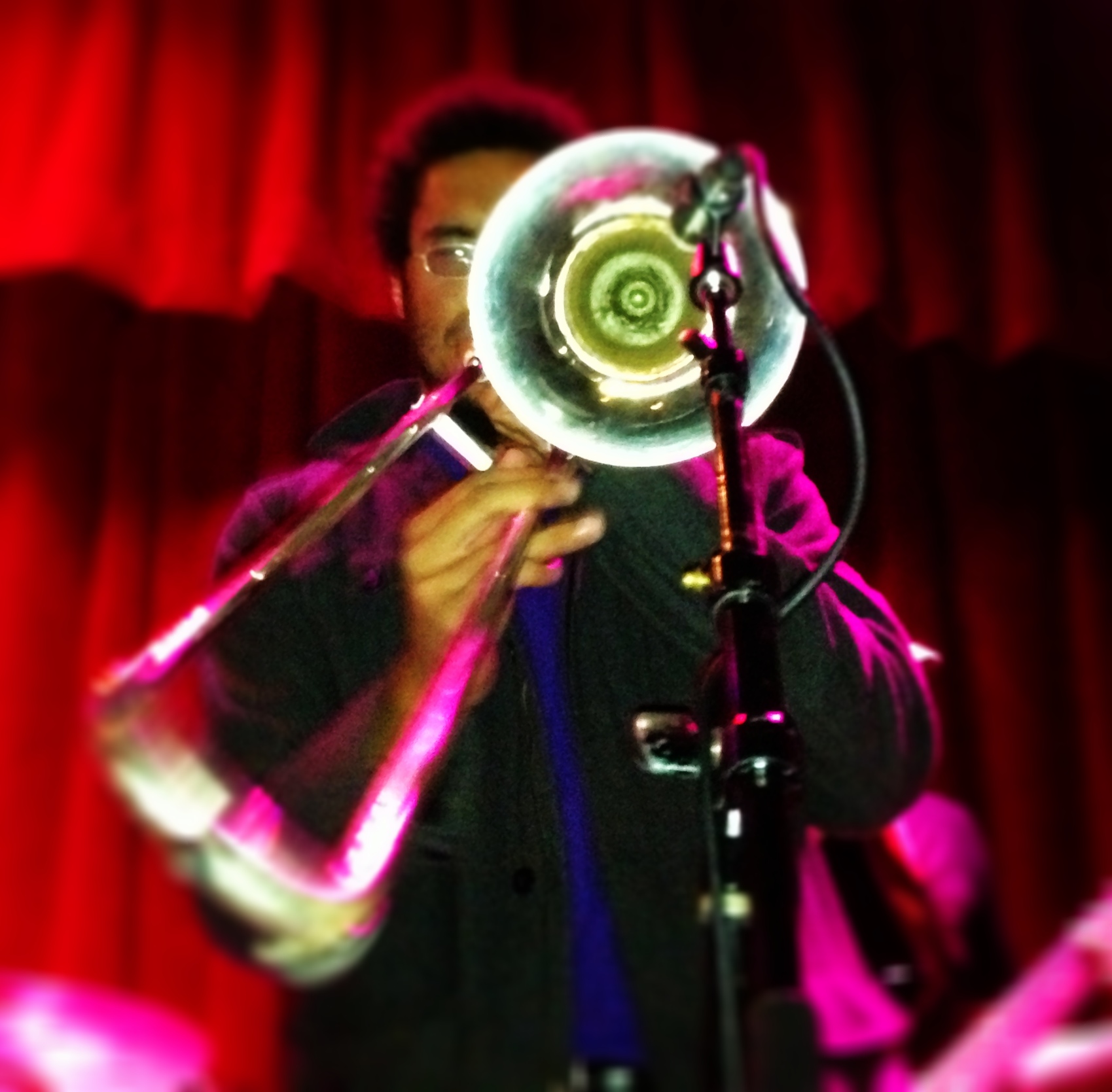 After turning heads this summer with their electrifying instrumental performances at Bonnaroo, Hangout Music Festival and Summer Camp Music Festival as well as breaking into the national music scene Tauk found the time to put together a show for the benefit of those in their own backyard. Tauk is a rock-fushion 4 piece band with an experimental spirit that has just released a new EP titled Pull Factors. The band is primarily an instrumental band that manages to flow between songs where you can't tell when one begins and one ends. The band took the stand and instantly captured the crowd's undivided attention. Long jam pieces and an uncommon ability to truly complement each other were abundant throughout their performance. Their energized and hypnotic instrumental cover of the Beatles' "I Want You (She's so Heavy)" even had photographers putting their cameras down for a rocking dance session.
"Music is an expression of higher ideals … brotherhood is there; and I believe with brotherhood, there would be no poverty … there would be no war … I know that there are bad forces, forces put here that bring suffering to others and misery to the world, but I want to be a force which is truly for good." This quote by John Coltrane not only exemplifies how Tauk keyboardist Alric Carter feels but how each and every fan feels. When was the last time you attended a concert or festival? Did you at one point feel out of place? Music brings people together and in a time where the communities were affected by an inconceivable tragedy a string of bands, in turn, brought people together to help those in need.