Although Colorado is well known for getting a tour stop by every big name in music, sometimes it is the local band that makes the night special, especially when gigging in any number of the state's small clubs or outdoor venues. Last Friday, Tenth Mountain Division was one such band that brought the heat to Mishawaka Amphitheater, one of Northern Colorado's best kept secrets nestled in the Poudre Canyon just outside of Fort Collins. With its stage constructed literally feet from the rushing river, TMD played to a sold-out crowd in celebration of their third album, Butte La Rose. Comprised of an army of powerful musicians, this group shook the trees and echoed the walls of the canyon for more than two hours as they delivered two sets of originals, covers, and jams that reflected their emotion of reaching yet another milestone in their seven-year career all the while doing so with many fans and friends who had supported the endeavor of the newly released album's creation.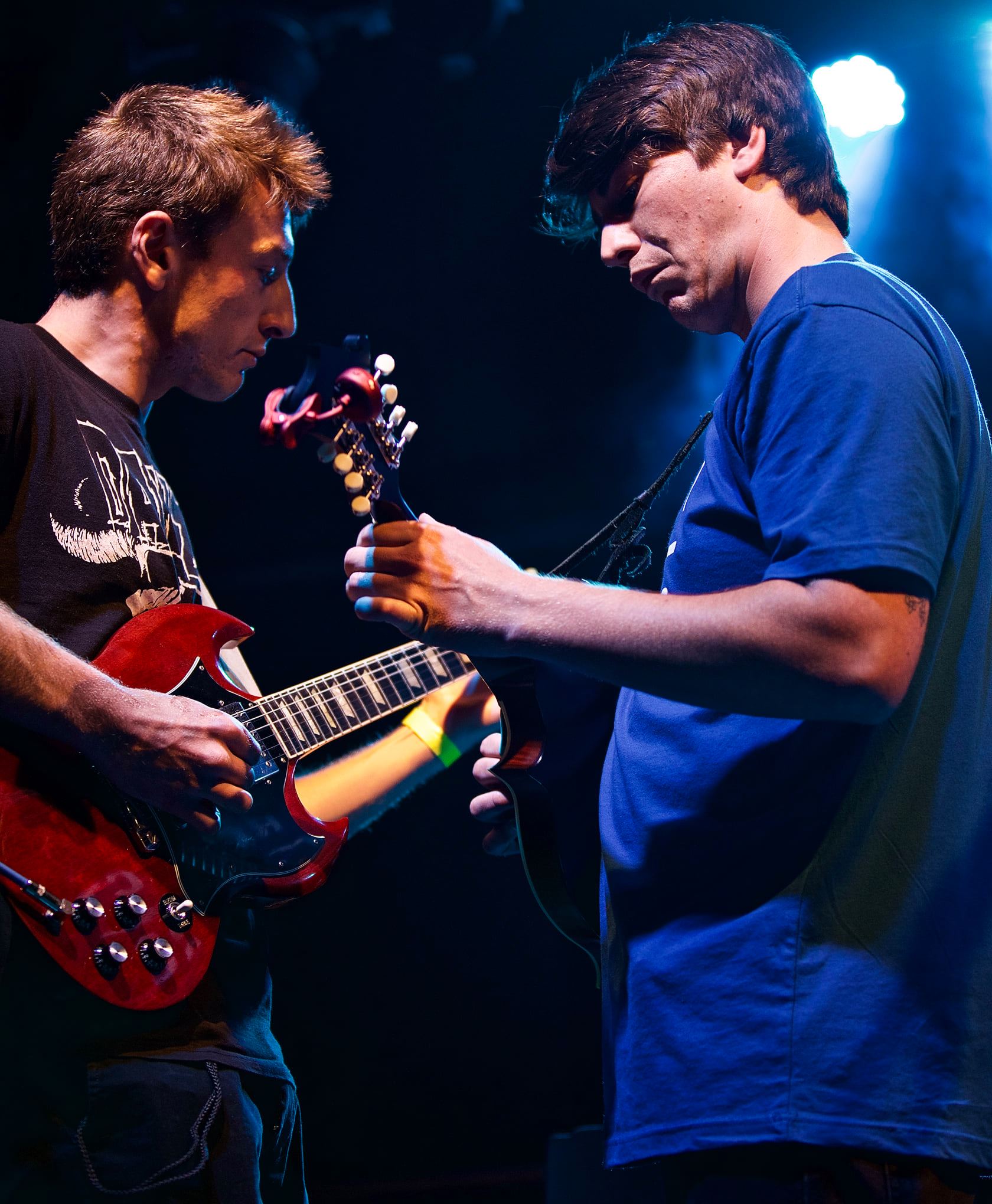 The history of the quintet shares the same tale as many of the groups that have also been born out of the Front Range, where Colorado Rockies meet Midwest meet East Coast. Starting out together in Vail, Colorado as a musical duo in high school, MJ Ouimette on guitar and Winston Heuga on mandolin are the original members from which the band was conceived. Eventually they would take on a bass player and form a bluegrass trio, but with an internal fire for improvisation, the traditional route was soon to change. The group took on the bombastic talent of Tyler Gwynn, a CU student who had come west from Massachusetts, and would forever change the path of the band from that high lonesome sound to the groove-driven, oscillating tempo machine the group produce today. The next talent to sign on was another Centennial native in Campbell Thomas, a classically trained piano man heralding out of Boulder and bringing another polished piece to this colorful conglomerate. At this point, it seemed that the band was set to take their improvisation and personality on the road, but hit a snag. The bass player, forgive me for not getting his name, was having a hard time committing to the vision of the other four and would not pull the trigger on loading up and hitting the road. As all great things are typically born out of some sort of struggle, the band's solution finally arrived in 2016. With the meeting of Andrew Cooney and the soulful sounds of his low-end mastery and powerful vocals, the band finally had everything they needed to conquer the world, deliver their good times message, and form the obvious personal and professional connection demonstrated on stage night after night.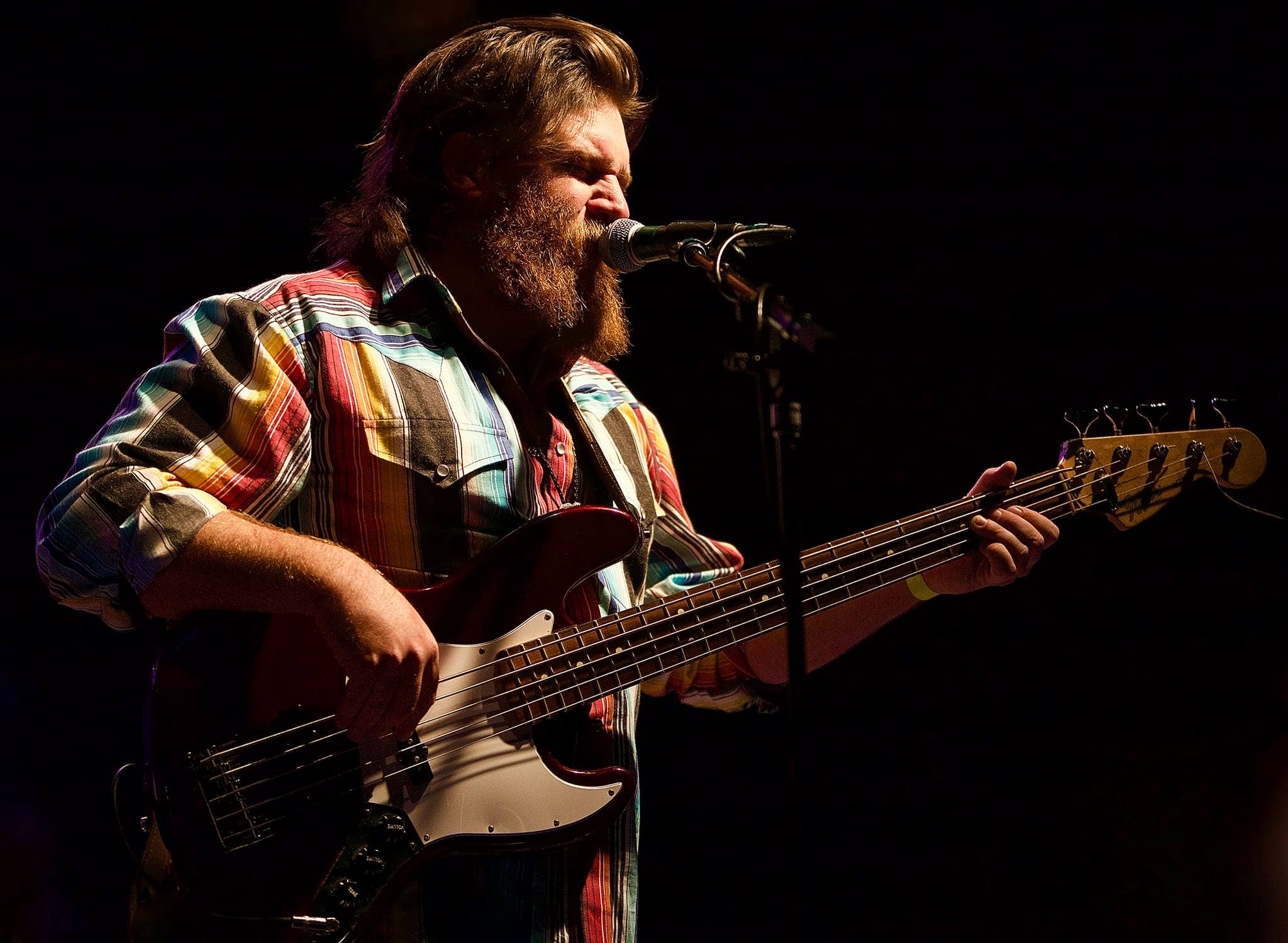 Butte La Rose is the band's junior album and has been three years in the making. From the onset, the band wanted to deliver a high caliber album for the audience they had been building across the country for a handful of years as they toured and knew that in order to do this, it would take the support of those very fans. The band launched a Kickstarter campaign, and it was not long before the support they thought they had and hoped for in all those audiences they had entertained was in fact a reality. With the financial backing in hand, the band reached out to Tim Carbone of Railroad Earth to produce their latest creation. Carbone, who in recent years has also been a sought-after music producer for many acts in Colorado, graciously agreed and got to work supporting TMD in making yet another dream come true. The final product is a ten-track mixture of tunes that are infused with soul, funk, psychedelia, and Americana and that keep the listener engaged from start to finish.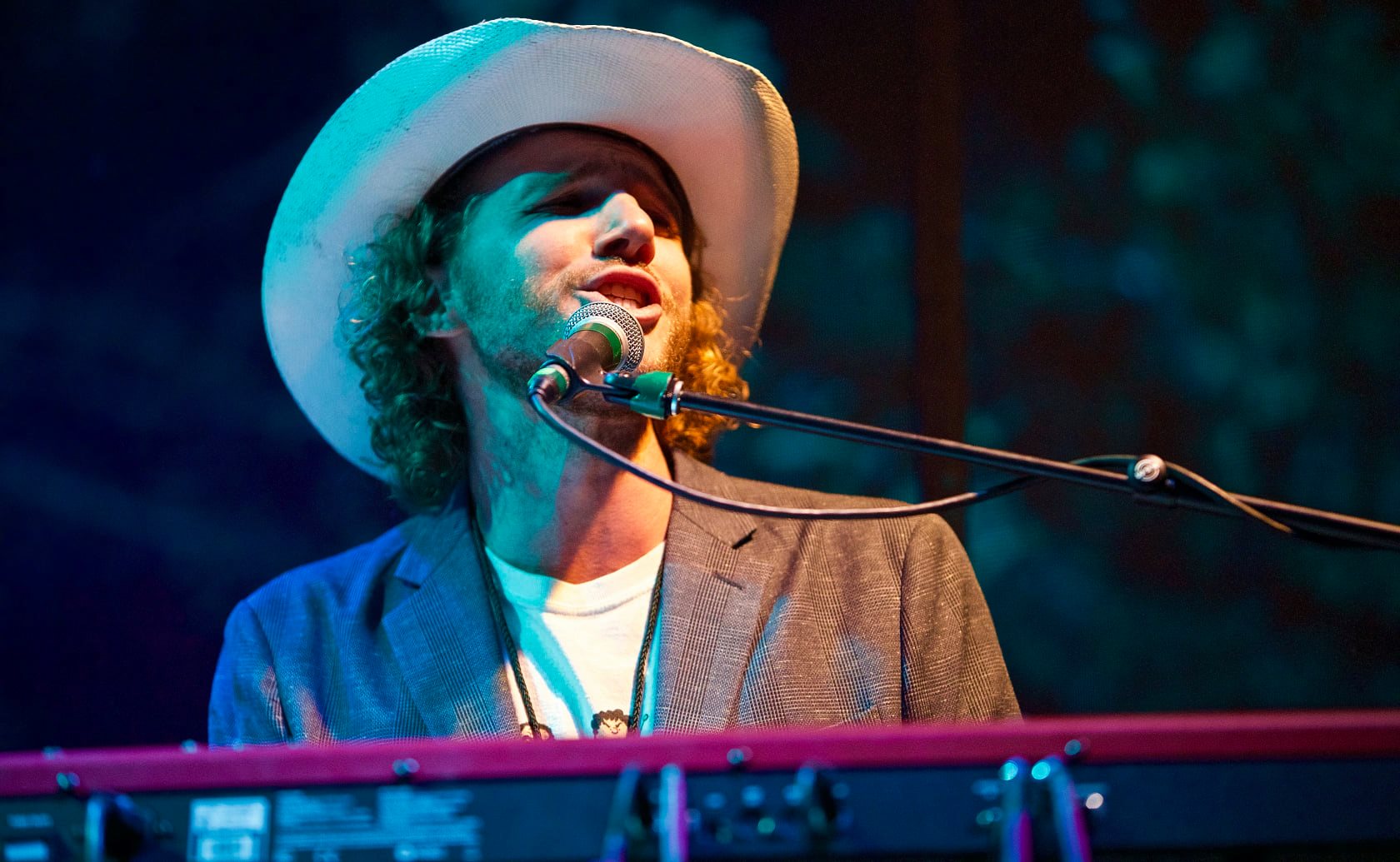 For the live performance last Friday, the band played the album in its entirety and by the reaction of the audience, the money that was donated was well spent. The played pieces from each of their albums and had a horns section sit intermittently throughout the show. Everyone who showed up stayed until the last notes and at the pause for the encore, the crowd could be heard chanting, "Ten more songs! Ten More Songs!" and meant it. The whole show was high energy and showcased each of the band member's talents and dedication to the whole. As someone who had never heard the band, this soul was pleasantly surprised and had a hard time sitting still long enough to take notes and make photographs, my feet wanting to boogie as my grin widened with each new piece of music to these unaccustomed ears.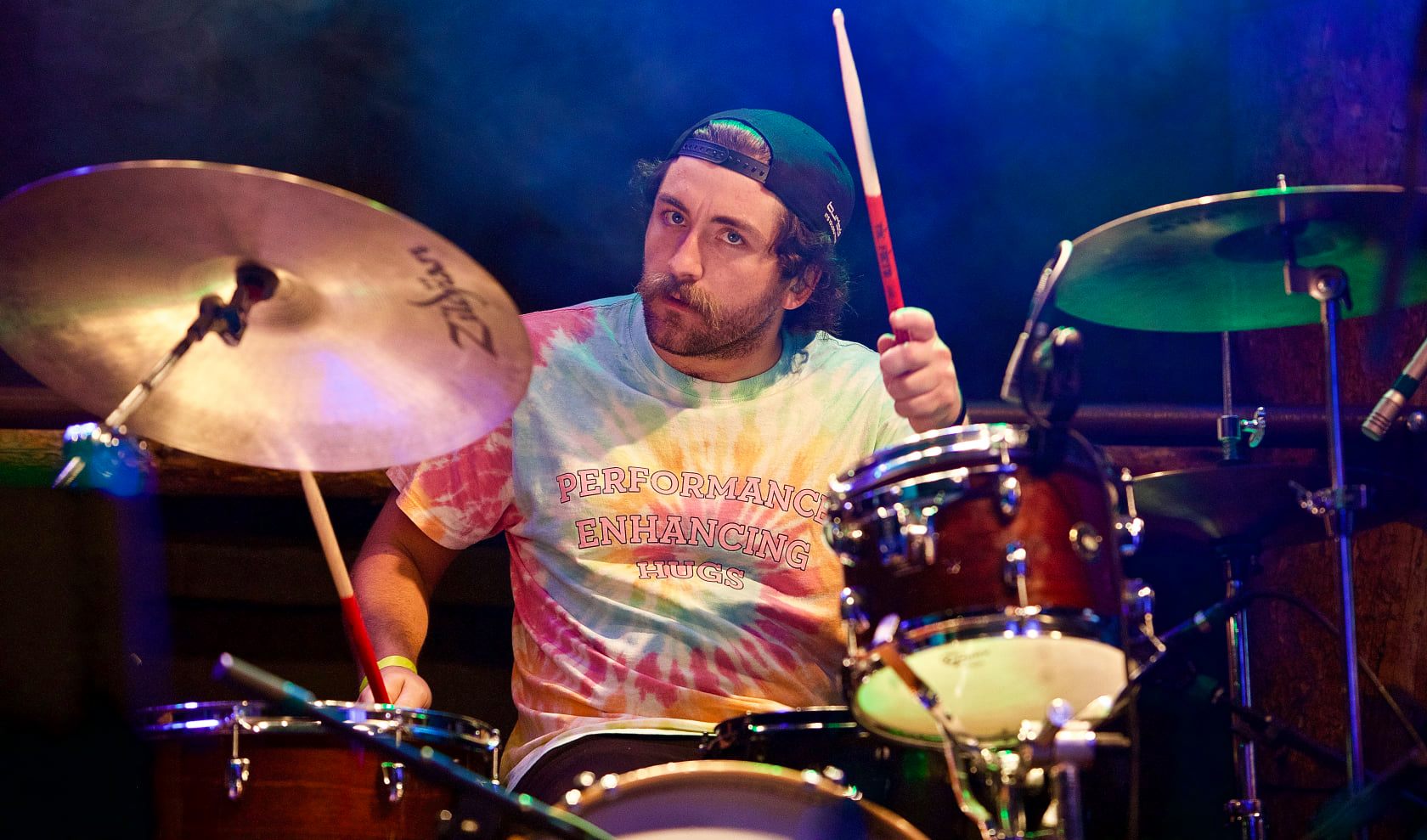 As a novice to TMD, I had to ask the band what the title of the album was all about and got a great, unexpected story from MJ Ouimette: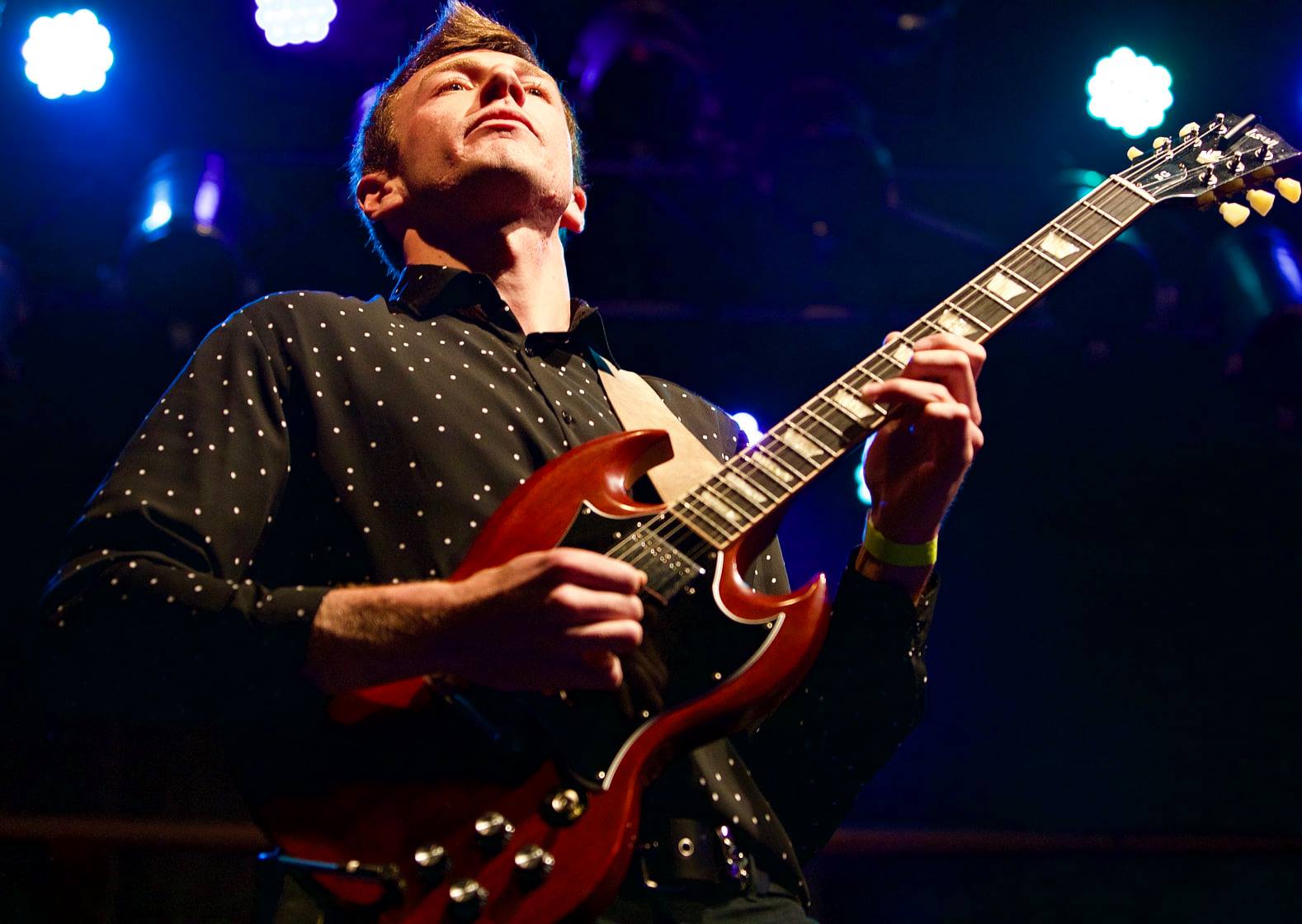 We had just started out tour a few years back and made it out of Colorado and were struck with vehicle troubles right off the bat in Kansas. The transmission in Dorothy, our beloved school bus, had to be replaced and cost thousands of dollars and we hadn't even played our first gig of the tour. Cash poor, but undeterred, we continued and were heading to the South, where many of our best gigs and packed shows had been played. The next show for us was a gig in New Orleans, a show we were all excited for and so with Dorothy resurrected we headed out. We got about two hours outside of The Big Easy when Dorothy started making the most awful sounds and quickly decelerated. As if this wasn't bad enough, at that moment, we were on a road, with no shoulder and nothing but water and swamp on either side. We put on the hazards and waited, dumbfounded, not knowing what the hell we were going to do. Eventually a highway patrol man came by with obvious concerns about us being essentially in the road and directed us to the next exit just a little further up. Somehow, we made it to the exit and to a shuttered gas station with a sign that read Butte La Rose. This was not only the name of the gas station but also the community that had once been there. So here we are in the middle of nowhere in a place with no services and we have already conceded that we won't be making the New Orleans show while at the same time unsure if we will be able to make good on the tour at all, let alone make it home. As we sat there trying to figure out just what we were going to do, a couple of guys came out from behind the gas station where they and what can only be described as a band of gypsies had set up camp and asked us if we needed any help. Their accents were deep Cajun, to the point where many times we had to ask them to repeat themselves, as what they were saying was unintelligible to us while to each other, it was all perfectly clear. Now these characters were straight out of a movie: missing teeth, dirty clothes, worn hands, and if it weren't for the dire straits, we were in, we might have been a little more concerned. We explained who we were and what we were doing and without question or hesitation, these southern gentlemen popped the hood on Dorothy and began inspecting every inch of her in order to get us back on the road. Eventually the culprit was discovered: somehow the gas tank had imploded and the gas lines had run dry. With this news, we thought for sure this was the end even before it began. As hope seemed to be fleeting from us, the creole creativity was not lost on these good folks sent across our path to get us back on the road. For the next few hours those individuals tinkered with Dorothy and every time we tried to tell them not to waste any more of their time, they would mutter between one another and turn to us, telling us they were going to try one more thing. With cigarettes dangling out of their mouths, they finally settled on removing the gas tanks and using a compressor, filled the crushed container with air until if regained some sort of normal shape. They brought us some gas from their encampment, filled the tank and then proceeded to try to get the engine to turn over. Multiple attempts were made, and the creole kindness never gave way and finally, with another turn of the key, Dorothy came to life. There hasn't been a day that we have been on the road when we haven't thought of those angel people and wondered if they were even real. Sometime later, on another adventure to and through the south, we pulled into the abandoned town of Butte La Rose just to see if they were still there. The gas station was there and all the abandoned buildings, but nary soul greeted us. So, when we started tossing around the idea of what to name our latest album, someone threw out the name of that fateful town and that was it, no more discussion, the decision was made.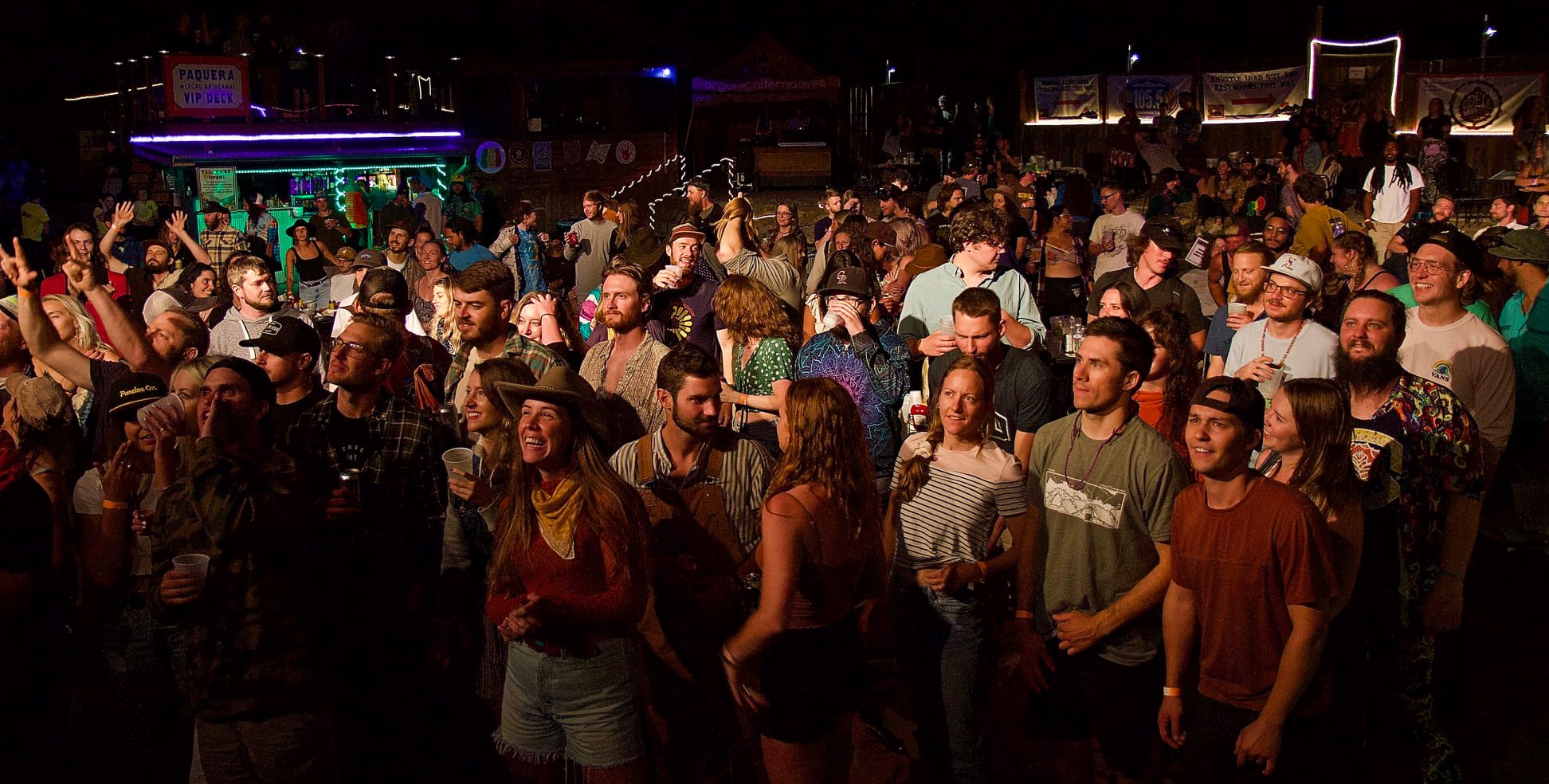 For those who haven't seen Tenth Mountain Division, these guys are well worth the price of admission. Their songs are heart felt and their improvisation is top notch. They have a flair for the comedic, but take the interlude as serious as anyone else out there making the magic happen. They are hungry and appreciate every applause they get and have a long, successful road ahead of them.