The architecturally iconic Kings Theatre hosted the genre defying EDM artists Thievery Corporation on December 8, 2022 in Brooklyn, NY. They are currently smack in the middle of their Winter 2022 tour, and were firing on all cylinders this evening. The show also included a notable appearance by founder Eric Hilton. Emancipator was on hand to provide support.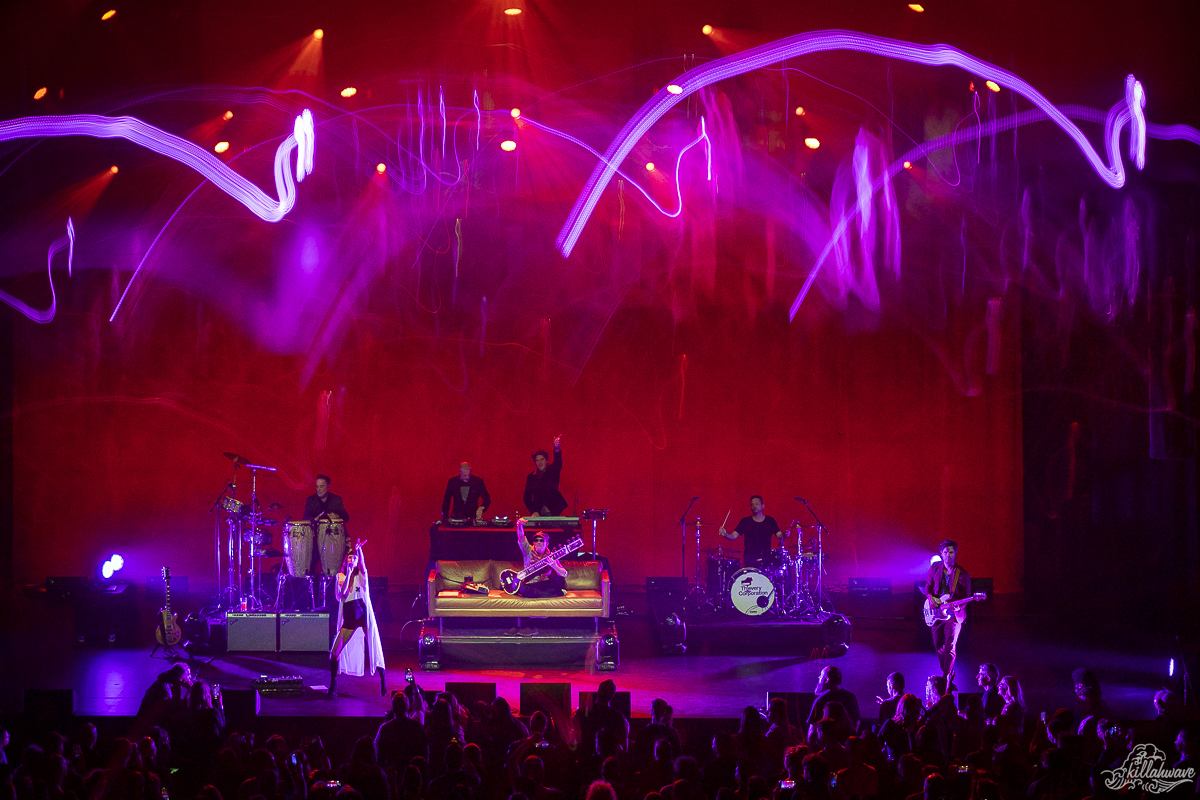 As one of the five original "Loew's Wonder Theatres," Kings Theatre was originally a classy movie and live performance space that was built in 1929. More recently, this vintage location was transformed into a world class live event venue. The ceiling, decor and sound are certainly some of the many highlights.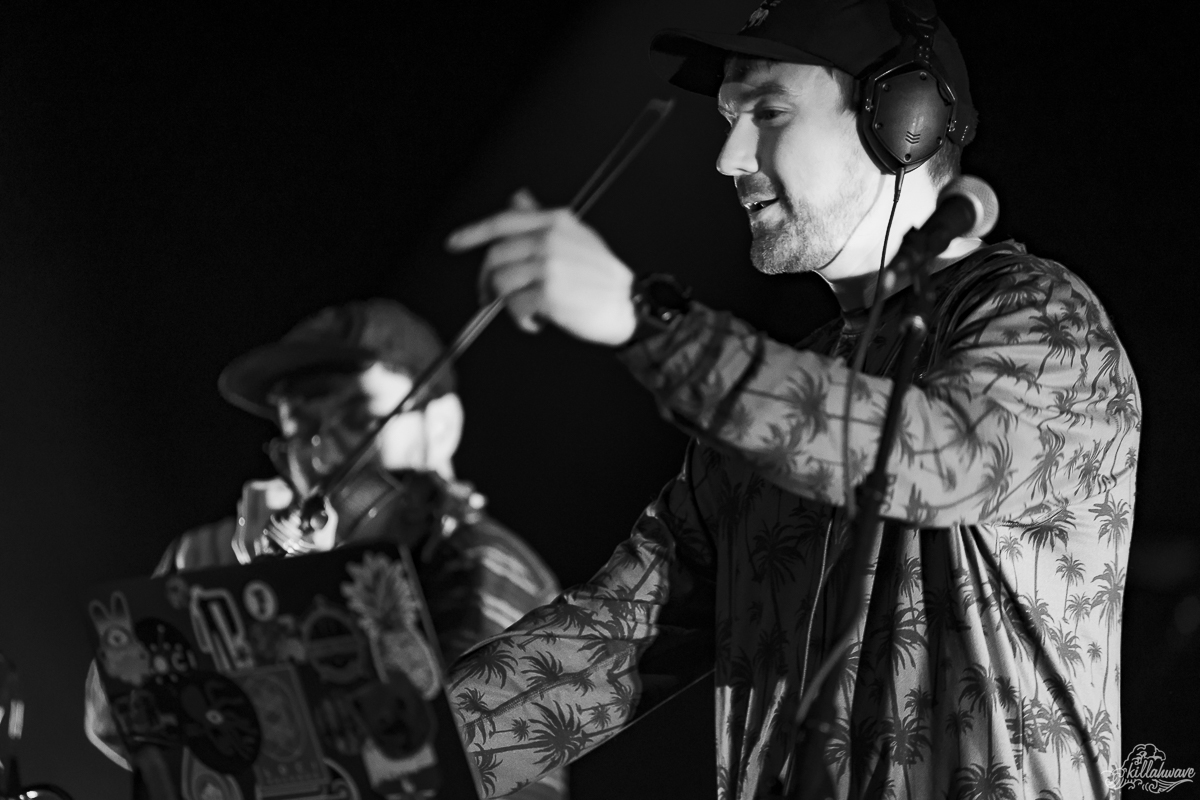 Emancipator, also known as Douglas Appling, began the evening with a mellow DJ set. This Portland, OR based musician recently released his eighth album in September 2022, 11th Orbit. His set included elements of downtempo, dub-step and trip-hop, as well as a violinist.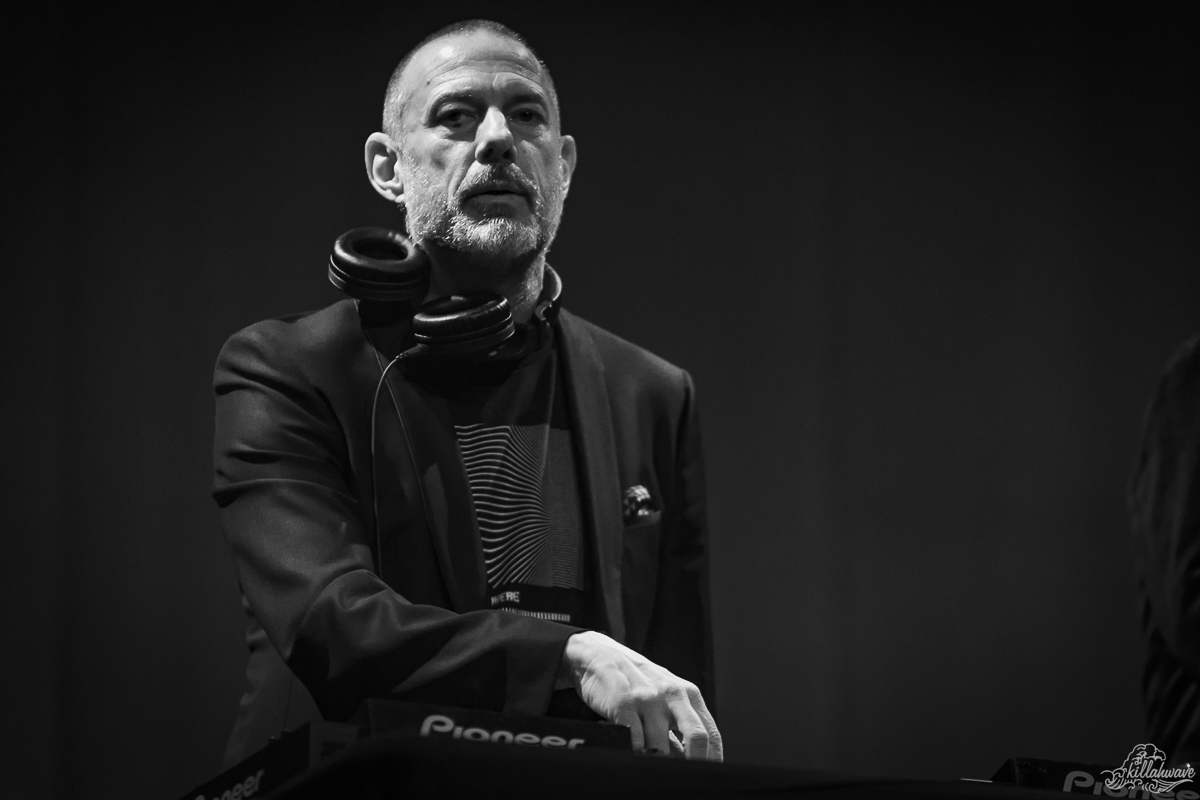 Thievery Corporation followed, which notably included both of the band's founders: Eric Hilton and Rob Garza. These days, Hilton opts to stay in Washington D.C. to manage the thriving restaurants and clubs he owns, while Garza leads the band on the road. Tonight was different, and that vibrant energy was felt throughout the squad.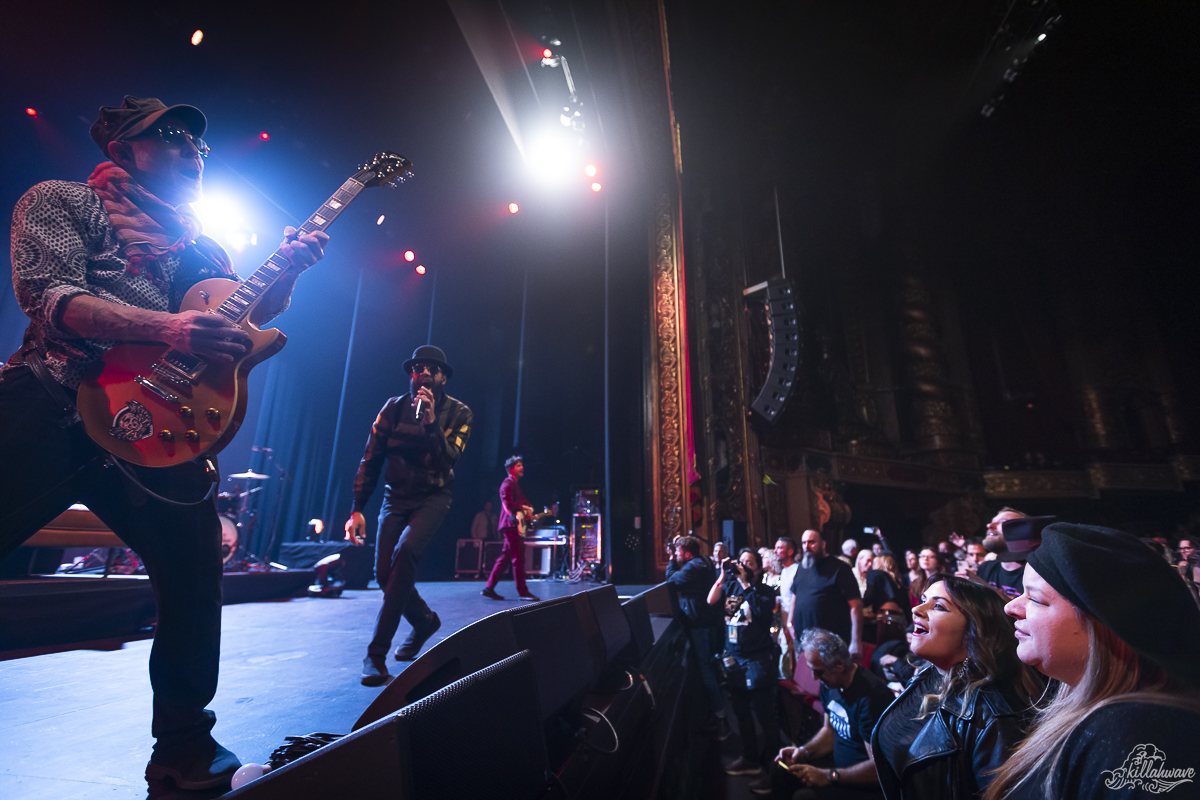 The band brought their euphonious global sound, which included a fusion of dance, acid jazz, hip-hop, bossa nova, dub and reggae melded with elements of Indian and Middle Eastern music. This sound is accomplished via a combination of electronic and traditional instruments, which creates an organic feel. Talented vocalists rotate in and out of the dynamic mix, and raised the musical depth. Thievery Corporation spent over twenty five years perfecting the live synergization of chill dance music with a world vibe, and we are just the fortunate mortals who are able to watch in person.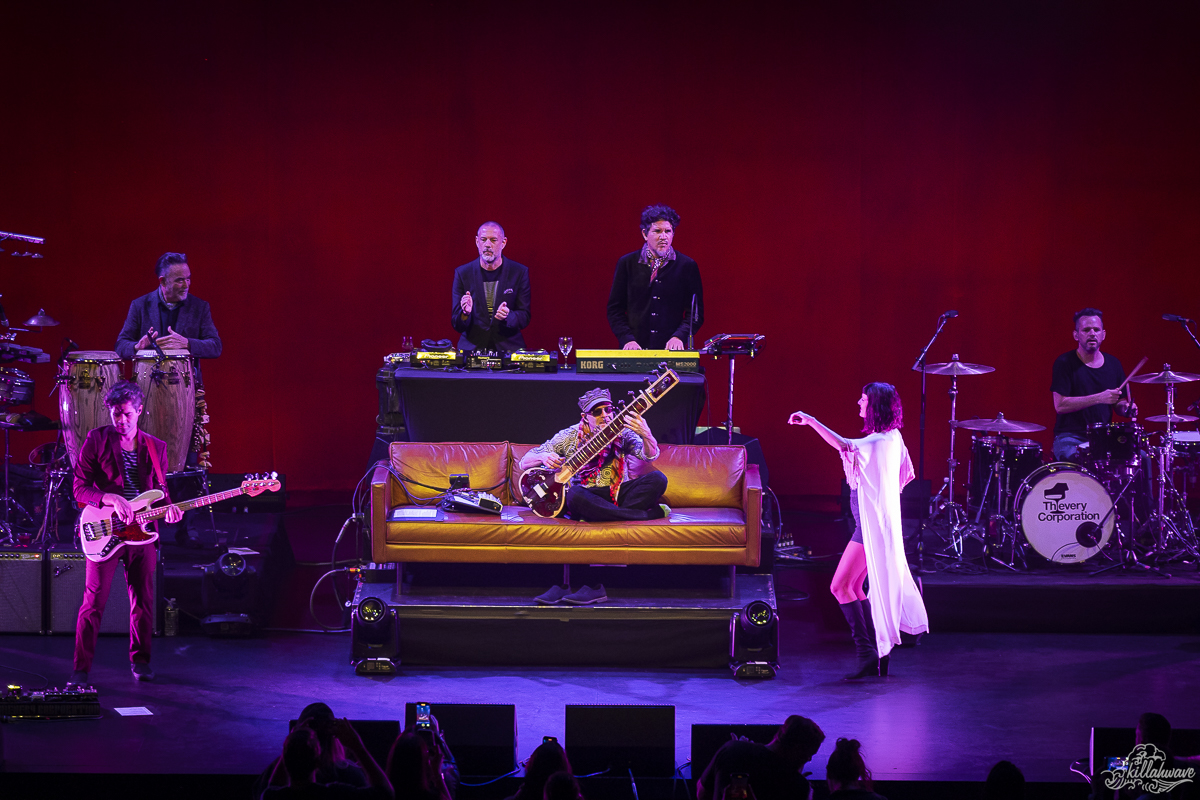 "Lebanese Blonde" was certainly a highlight this evening, as Rob Myers perched himself below Garza and Hilton on the sitar. This classic Mirror Conspiracy tune was elevated by the combination of Myers and the female vocalist. "The Outernationalist" was another song that not only ignited the dance party, but also made fans thirst for the quintessential older tunes.
Thievery Corporation is back in the groove tonight at the Taberacle Theater in Atlanta, GA and tomorrow at Jannus Live in St. Petersburg, FL. Tickets are still available via the links provided. Hop on over to their tour page for details about the rest of the Winter 2022 Tour dates.
Check out more photos from the show!
Set
Sound the Alarm, Web of Deception, Letter to the Editor(Remix), Encounter in Bahia, Amerimacka, Un Simple Histoire (Rewound), Lebanese Blonde, Mandala, Satyam Shivam Sundaram, San San Rock, Holographic Universe, Vampires, Voyage Libre, The Heart's a Lonely Hunter
Encore
The Outernationalist
Encore 2
Air Batucada, Unknown, Sweet Tides, The Richest Man in Babylon, Warning Shots
Encore 3
Heaven's Gonna Burn Your Eyes