Superfly Productions and A.C. Entertainment are excited to announce the initial lineup for the 2009 Bonnaroo Music and Arts Festival. The eighth annual four-day camping and music festival will be held on June 11 - 14 on the same beautiful 700-acre farm in Manchester, Tennessee, 60 miles south of Nashville. Every year Bonnaroo seeks to make history by offering unique and exclusive performances by rock's greatest legends as well as its most significant newcomers. A full list of confirmed acts follows, and more will be announced in the coming weeks. The final Bonnaroo 2009 lineup will total over 120 bands and over 20 comedians performing on 13 stages over four days. Tickets go on sale exclusively through www.bonnaroo.com on Saturday, February 7 at 12:00 PM Eastern.

Continuing the Bonnaroo tradition of diversity and dynamism, the 2009 lineup draws top-flight acts from a staggering range of musical worlds. This year the festival features Bruce Springsteen and the E Street Band, Phish, Beastie Boys, Nine Inch Nails, TV on the Radio, Wilco, Al Green, David Byrne, Snoop Dogg, Merle Haggard, Animal Collective, Lucinda Williams, Femi Kuti, Mars Volta, Coheed and Cambria, The Del McCoury Band, Alejandro Escovedo and Rodrigo y Gabriela to name a few. This will be Springsteen and his band's only North American festival performance this year. This also will be Phish's only festival performance in 2009, and their presence at Bonnaroo holds a great deal of significance - besides the fact that each of its members has shown the event great support, performing at the festival in various incarnations over the years, Phish's own festivals were notably one of the major inspirations for Bonnaroo's creation and operational strategies. Many of the organizers of those events (large scale, multi-day camping festivals with Phish as the solo performer) were brought on to help birth Bonnaroo in 2002, and continue to play a major role in the festival to this day. Phish will play two shows at the festival - a full two-set performance as well as an additional late-evening set.

As part of this initial Bonnaroo 2009 artist announcement, festival organizers have teamed up with Ghost Robot to create an innovative video that incorporates a new experimental process called stratostencil animation. The video can be viewed at Bonnaroo.com and here.
The largest and most revered music and camping event in the country, Bonnaroo has elevated the American rock festival to an unprecedented level. As the only round-the-clock major U.S. music festival, Bonnaroo packs an unparalleled amount of entertainment options into its four days. The event has offered its attendees the amenities and community spirit of a small city, with 24 hours of activities including a comedy theater, cinema festival, jazz club, silent disco, arcade, Internet cafés, restaurants, yoga classes and hundreds of high quality craft vendors. Since its inception, Bonnaroo swiftly earned its status as the country's premier music and arts event. According to the New York Times, "Bonnaroo has revolutionized the modern rock festival." The event is famous for the incredible energy that emerges from its crowds, who make the Bonnaroo pilgrimage to immerse themselves in its unique camping community and witness four days of historical music moments. Honoring the festival's unique spirit, Rolling Stone called Bonnaroo "one of the 50 moments to change the history of rock and roll." The festival was also just voted the Best Festival in the magazine's Readers' Poll, and won similar honors at this year's Billboard Music Awards.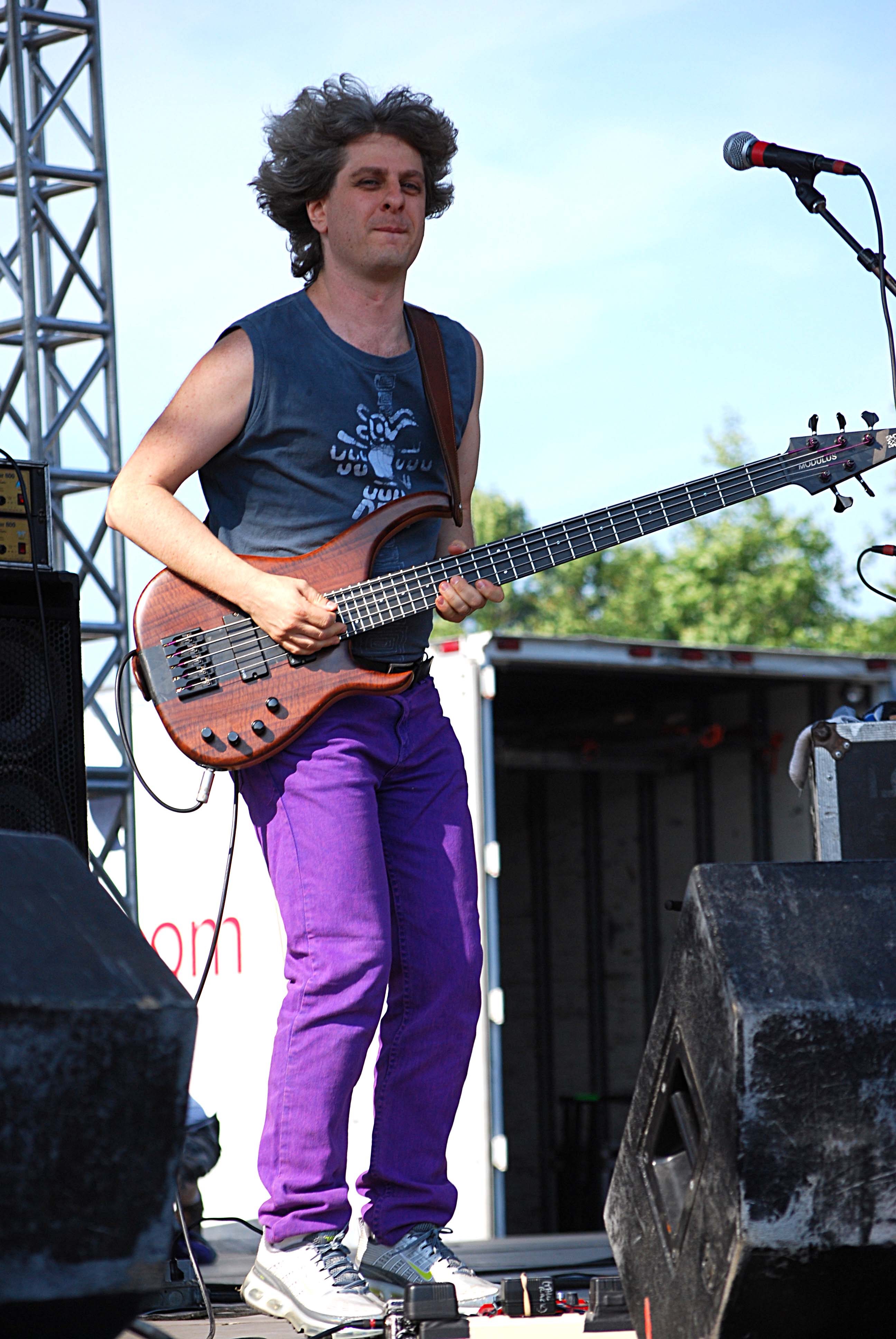 This year, Bonnaroo has created a couple of unique ticketing options for its fans. The festival is now offering a special payment plan in which tickets will be available for five (5) payments of $50.00 plus applicable fees. In addition, fans will have the option to purchase a Bonnaroo Green Ticket that will help to support the development and implementation of sustainable improvements at the festival for years to come. Festival organizers are constantly looking for ways to be aggressive with mitigating the event's environmental impact and raising awareness about green issues.

As part of Fuse's three-year deal with Bonnaroo, the network will be the exclusive television partner of the festival. It will continue to be the only place to watch Bonnaroo on national television and will include live on-air coverage as well as OnDemand and online content. On-air, Fuse will bring viewers live hits, backstage interviews, "Best of Bonnaroo" concert specials and a highlight show of this year's greatest performances. The network will once again have their headquarters set up in its landmark barn in the middle of Centeroo, enabling them to bring the Fuse experience directly to fans onsite. Leading up to the event, Fuse will run four 60-second news packages that will air throughout the day on Tuesday, February 3rd, providing an insider's look at the 2009 Bonnaroo lineup. Online, at fuse.tv/bonnaroo fans can find essential information on tickets, further line-up additions and interviews from last year's festival.

In addition, ATT Music will be hosting a live webcast of the event. After the festival is over, you'll also be able to relive your experience with exclusive featured content only online at ATT Music.

2009 Bonnaroo Music and Arts Festival Confirmed Artists:

Bruce Springsteen and the E Street Band
Phish (2 Shows)
Beastie Boys
Nine Inch Nails
David Byrne
Wilco
Al Green
Snoop Dogg
Elvis Costello Solo
Erykah Badu
Paul Oakenfold
Ben Harper and Relentless7
The Mars Volta
TV on the Radio
Yeah Yeah Yeahs
Gov't Mule
Andrew Bird
Band of Horses
Merle Haggard
MGMT
moe.
The Decemberists
Girl Talk
Bon Iver
Béla Fleck & Toumani Diabate
Rodrigo y Gabriela
Galactic
The Del McCoury Band
of Montreal
Allen Toussaint
Coheed and Cambria
Booker T & the DBTs
David Grisman Quintet
Lucinda Williams
Animal Collective
Gomez
Neko Case
Down
Jenny Lewis
Santogold
Robert Earl Keen
Citizen Cope
Femi Kuti and the Positive Force
The Ting Tings
Robyn Hitchcock & The Venus 3
Grace Potter and the Nocturnals
Kaki King
Grizzly Bear
King Sunny Adé
Okkervil River
St. Vincent
Zac Brown Band
Raphael Saadiq
Ted Leo and the Pharmacists
Crystal Castles
Tift Merritt
Brett Dennen
Mike Farris and the Roseland Rhythm Revue
Toubab Krewe
People Under the Stairs
Alejandro Escovedo
Vieux Farka Touré
Elvis Perkins In Dearland
Cherryholmes
Yeasayer
Todd Snider
Chairlift
Portugal. The Man.
The SteelDrivers
Midnite
The Knux
The Low Anthem
Delta Spirit
A.A. Bondy
The Lovell Sisters
Alberta Cross

About Bonnaroo:
Bonnaroo was conceived in 2002 and continues to make a strong impact on the American music industry. It has served as a launching pad for such popular artists as Norah Jones, Jack Johnson, Robert Randolph, My Morning Jacket, Ray Lamontagne, Matisyahu, and many others. A creative and cultural mega-success, Bonnaroo has also featured a staggeringly diver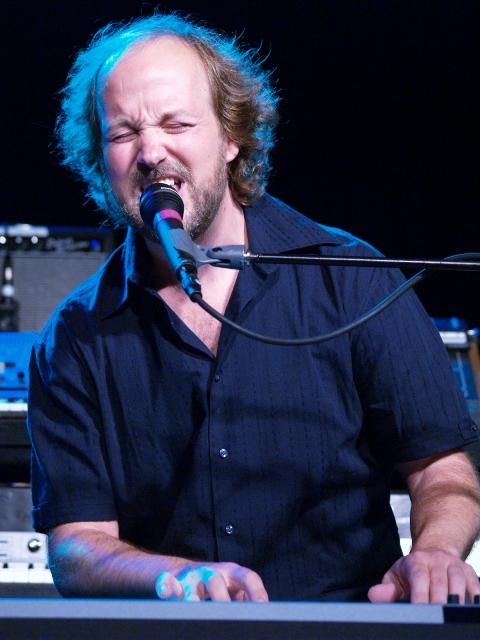 se range of world-class acts such as Bob Dylan, Metallica, Neil Young, Radiohead, Willie Nelson, The Police, Pearl Jam, Tom Petty, Tool, Wilco, The Dave Matthews Band, James Brown, The White Stripes, The Dead, Regina Spektor, Widespread Panic, Death Cab For Cutie, Elvis Costello, Amadou and Mariam, Beck, Against Me!, The Black Crowes, Alison Krauss, Bright Eyes, Bonnie Raitt, Steve Earle, Jurassic 5, Modest Mouse, The Mars Volta, Common, Burning Spear, the Flaming Lips, among so many others.
The festival is also starting to make quite an impact on the comedy industry as well, as it has featured some of today's best comedians working today. From Chris Rock, Lewis Black, Flight of the Concords, David Cross and Fred Armisen to Jim Norton, Patton Oswalt, Zach Galifianakis, Janeane Garofalo and Brian Posehn, Bonnaroo is considered to be an essential play in any comedian's touring plans.
More acts will be announced in the coming weeks.