Among deadheads and weir-dos across Colorado the cheerful feeling was mutual as the crowd poured out of the Fillmore Auditorium Friday night after Bob Weir and RatDog threw down a celebration in the heart Denver. At 57 years young, Weir sounds fresh, like its 1969 at the San Francisco Fillmore auditorium all over again, well, almost. The crowd couldn't have been more pleased when they were first greeted by the band accompanied by bouncing beats of Shakedown Street. This night was a celebration of music which was destined to be wonderful.
The Fillmore is known for hosting some of the best shows, or flat out parties to be honest. The projected visualizations and extravagant light shows usually are captivating and always make for a good time, but when you've got as much groove and energy as RatDog always does, the might of the music is all the audience needs to be perfectly happy. Which is why they didn't even bother to drown out the sweet tunes with flashing lights and bubbles? Instead the band let the natural flow of the instruments intertwine with each other, and gave the original, deep jam life again. Lead guitarist Mark Karan, never fails to expand and play around with classic tunes. A super jazzy version of Sugaree took deadheads into an almost trance like peacefulness, only to be awakened by a revitalizing St. Stephen, which got everybody bouncing.
A local harmonica playing legend, Boots, accompanied RatDog on stage for a few songs during the second set. This doesn't seem surprising because rumor has it; Boots was in charge of the fireworks displays for the Grateful Dead at Winterland in 1977. Now that life's settled down a bit for Boots, he usually hangs around in Ft. Collins, playing at the local venues with whoever happens to roll through.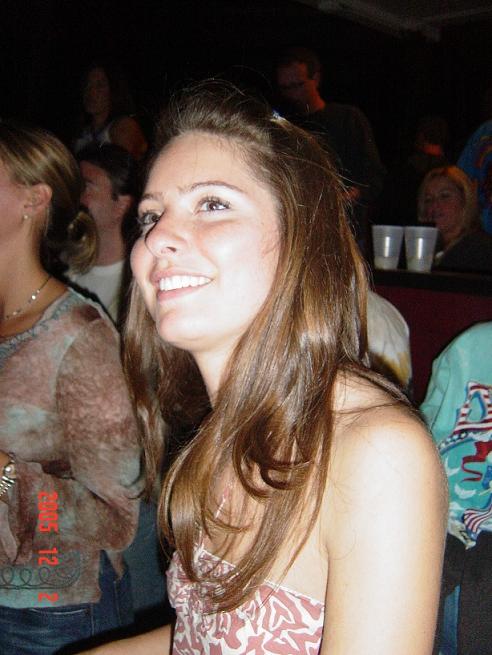 I'll never forget my first RatDog show at the Little Bear bar In Evergreen. I can vividly remember my dad explaining to me the sounds I was about to enjoy on the car ride to Evergreen. He told me g-rated stories of Grateful Dead shows he went to, and why it was so important to keep the music you love close to you. Dancing around to Bobby's oh-so familiar voice sounded so sweet to a wide-eyed 10 year old. Even today, his voice is still as crisp and soothing as that day 8 years ago. I was lucky enough to enjoy Fridays show with my dad and close friends, I couldn't ask for much more!
I take that back, just as the show ended, the doors opened and all the extremely happy Weir fans poured outside into a white winter blizzard. The unexpected snowfall combined with the tingly feeling of awe made the show unforgettable. The Colorado jam crowd all felt like one very satisfied, very blissful family.