When the sun peeks over the hillside, and you hear music wafting through the air coupled with the lilt of a family of birds you'll know you're in the right place. There will likely be a few groups of people stumbling by, chatting and laughing. Your tent will become a sauna as the sunshine fills the clear sky. You'll crack open your first beer of the day, sip your breakfast wine or wander along the few paved paths to find some food. Golf carts will whizz by as you stop to take in the scenery, suck in a deep, clear breath and get ready for the days ahead. There will be music, friendly faces, vendors, fire poi, artists, dancing, drinks, delicious food – a weekend of freedom and nature.
June 5-8, 2014, marks the date for this year's Wakarusa Music and Camping Festival.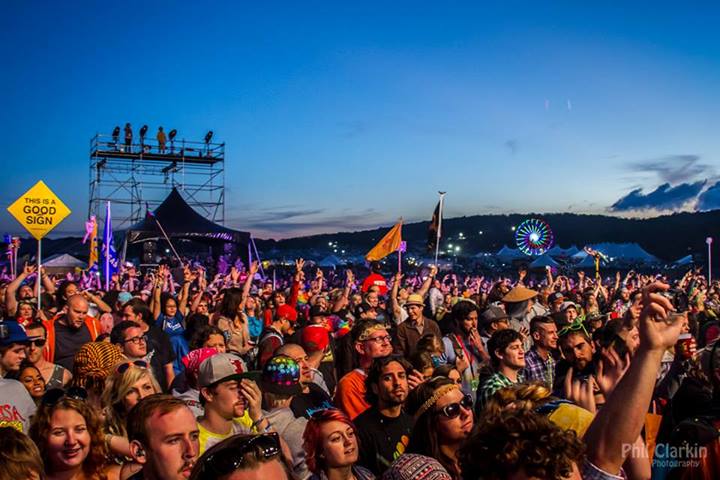 Now in its 11th year, Wakarusa has moved from Kansas to Arkansas, grown tremendously and gained a large following of talent and fans. Known for its nature-meets-music vibe, beautiful scenery and great lineup, they also offer lots of activities, including music workshops, yoga, a long hike to a gorgeous waterfall, a costume contest, the Chompdown, and activities for families and children.
As a camping festival, Wakarusa boasts a community feeling. Folks are ready and willing to help with tent setup, give a thirsty traveler a drink, sit with you on the Ferris wheel or kick up the dust at a bluegrass show. Wakarusa also supports many charities, including a few that secure food for folks who need it…so bring donations for their supported charities. Not only that, but Wakarusa's art director secured grants for artists to create interactive and live art during the festival. Be on the lookout for 15-20 national artists giving Mulberry Mountain their signature touch throughout the weekend. In this interview, Wakarusa founder, Brett Mosiman, promises this year will be 'weirder and funkier' than ever!
It's evident after just a few hours on Mulberry Mountain, the host of Wakarusa Music Festival, that this place is a haven for music and art, not a commercial grab at counterculture. Of the 150 acts that will take the stage over the weekend, many are activists and supporters of a more mindful lifestyles. Bands like Wookiefoot (probably one of the artists I am most looking forward to seeing), The String Cheese Incident, Edward Sharpe & the Magnetic Zeros, The Flaming Lips (another favorite), and Nahko and Medicine for the People are among those who navigate through their careers motivated by love and compassion.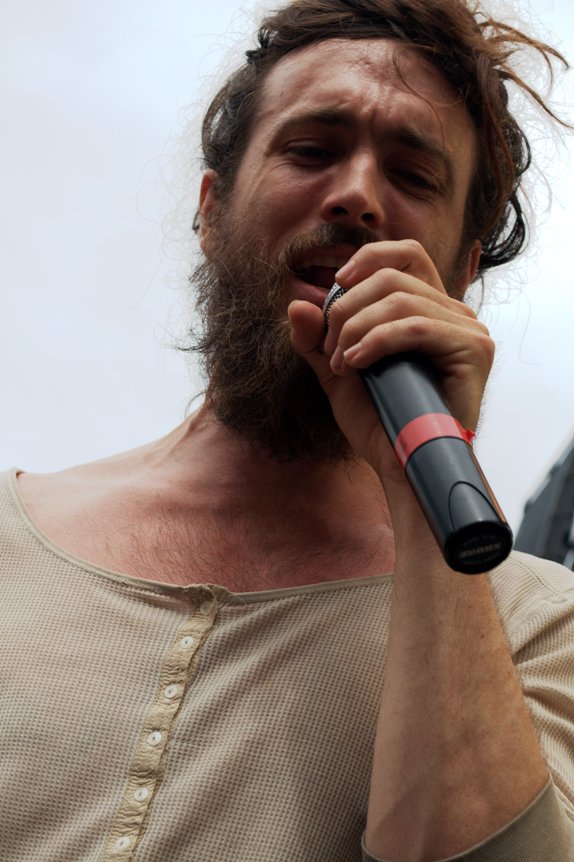 There are also the bands that are just great musicians (including those mentioned above). This year, some of the stellar musicians are Reignwolf; often cited as the next Jack White and relatively unknown, the two-man band rocks hard on electric guitar and drums. Guitarist Jordan Cook appears to have a raw talent. Reignwolf's performances are steamy and dense. Another band I'm excited to see I honestly thought I wouldn't ever find in this area again: Murder By Death. I've been casually listening to the group since about 2006, but seeing them live I hadn't managed yet. Luckily, the Wakarusa gods answered my prayers…just about 5 years later than I expected. Isn't there some saying about those who wait…? Murder By Death is a dark folk band that harkens the tone of Johnny Cash. Their songs are ripe with deep cello and vocals, and there's almost always a story written into their songs. The narratives are dark stories peppered with optimism and gravelly vocals. The Indiana band formed about 10 years ago, so I trust they've had a lot of practice and will give a stellar performance; you'd be wise to check them out.
As usual, there is a smattering of blues/soul bands playing at Wakarusa this year. Some of the bands include Nikki Bluhm and the Gramblers, which features a female lead with strong vocals and a wonderfully complimentary backing band. There's also St. Paul and the Broken Bones, a 6-piece soul group I've been hearing a lot about in the last 6 months or so. The unsuspecting band performs a strong set and downright danceable music.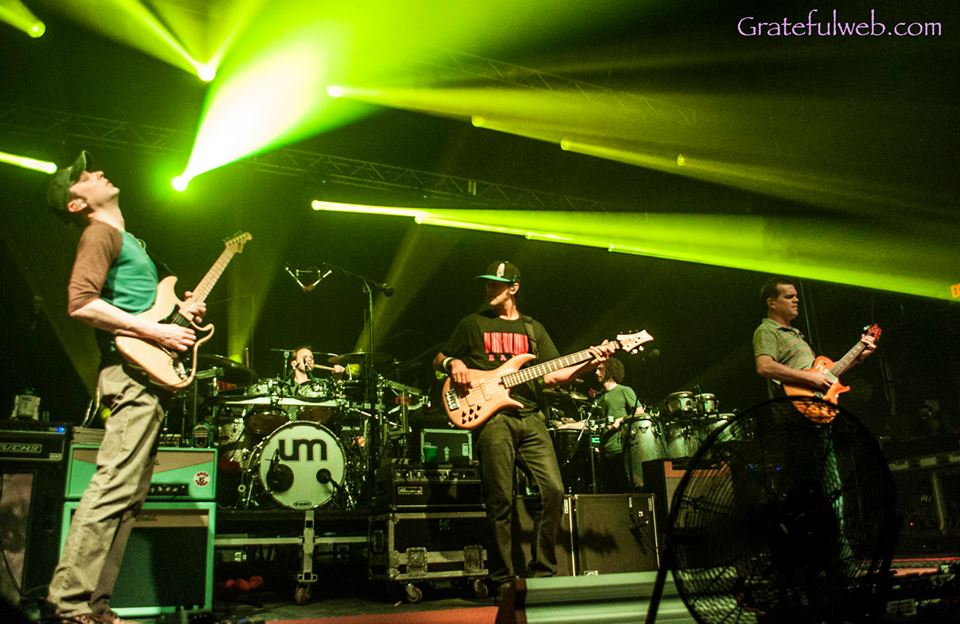 As Wakarusa is largely a multi-genre festival that leans toward jam bands, there are a lot of jam bands from varying genres. Of course, there are the major names like The String Cheese Incident (I interviewed Jason Hann a few weeks ago!), STS9 and Umphrey's McGee (<--- a mainstay at Wakarusa). There are also many lesser-known jam bands like The Magic Beans, Papdosio and dance party-producing group The Werks. All of these bands feature wonderfully talented musicians, and I hope to see a lot of them playing onstage with other bands. One of the greatest aspects of music festivals is bands can collaborate with each other in environments and during shows they wouldn't normally collaborate in. The shows are truly unique experiences for the audience members and musicians alike. And with camping being clustered together, you never know what musician you'll run into walking from one campsite to another.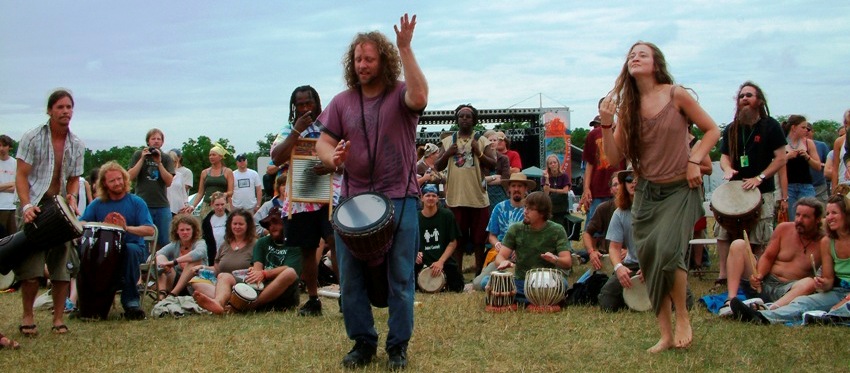 Folk, Americana and bluegrass music are also a large parts of each year's lineup at Wakarusa. This year will feature Xavier Rudd (a longtime favorite of mine), Edward Sharpe and the Magnetic Zeros, European band Treetop Flyers, Caroline Rose (see an interview and album review with her here) and Wild Child (particularly popular for this song). There are also a few indie bands on the roster, including nearly famous Walk off the Earth, The Mowgli's, an Imagine Dragons sound-alike group, as well as Moon Taxi, who puts on a really fun show but they sound almost exactly like Kings of Leon to me.
One band I'm not sure how to classify but am looking forward to with almost no abandon is The Flaming Lips. Since I first attended Wakarusa 4 (maybe?) years ago, I have wished and hoped The Flaming Lips would play the festival. Surely, I thought, last year's 10th Anniversary lineup would feature the band, but no. So this year, when the announcement came, I literally shouted with glee. The Flaming Lips' earthy, but somehow electronic, sound feels perfectly fitting for Mulberry Mountain. I won't miss their show, and I hope most of the people at the festival don't either. I believe The Flaming Lips show will be an incredibly unique show for the band and I can't wait to see what they do with the opportunity!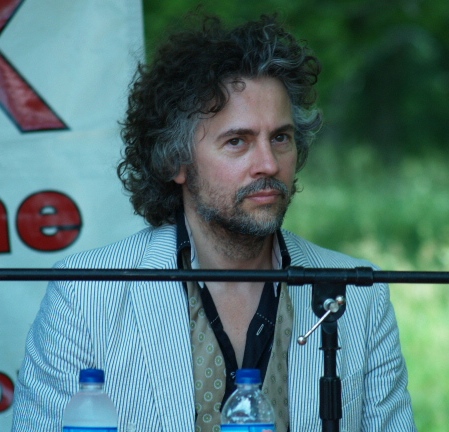 And of course, there's always lots of electronic music that shakes the dirt loose on Mulberry Mountain. One DJ I'm really looking forward to seeing Ott, who plays a lot of upbeat, positive, diverse tunes. His music isn't grimy or harsh, it's light and airy. I'll hang up my hammock and hope for the best! Also on the lineup is somewhat recognizable DJ Robert DeLong. His song Global Concepts has been floating around the airwaves and wireless transmissions – it's fun! Also on my list of artists to see is Govinda; he's been quoted as saying he wants his music to 'celebrate the senses of the body and elevate the mind through the dance and experience of the music.' A worthy goal, in my opinion! And then there's a band I honestly never thought I'd get the opportunity to see live: Infected Mushroom. I fully expect this show to be an almost entirely psychedelic experience, my mind will likely wander away with the music and I'll be lying on the grass wondering what happened when I finally wake up. Every clip I've seen of an Infected Mushroom show is essentially a mindfuck. I can't wait! And lastly, this year Bassnectar returns, although I can't say I'm excited about the show. Maybe I'm getting older or maybe he's getting worse…or both.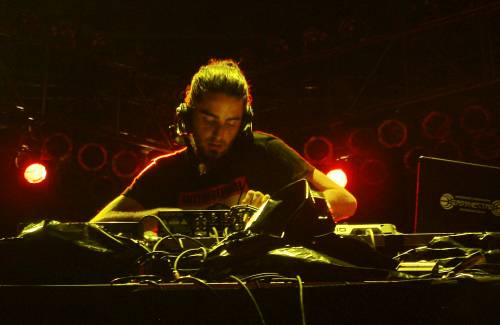 A few other bands I'm looking forward to that I didn't mention are: Uncle Lucius – "Keep the Wolves Away" is a great song; funktronic band The Floozies, Gathering of the Vibes veterans Twiddle, 6-piece hip-hop group Air Dubai and DJ Manic Focus.
I can't possibly manage to go through the entire lineup in this article, but I hope this is a sufficient preview of some of the great artists performing see in Arkansas June 5 – 8, 2014. A lot of these bands will have never been to Arkansas and I hope they find it as beautiful as I do. Truly, experiencing talented musicians in such an honest, breathtaking environment is a uniquely Arkansas experience. Mulberry Mountain's rolling hills, tightly woven forests and wide-open sky are the perfect environment for a weekend like this.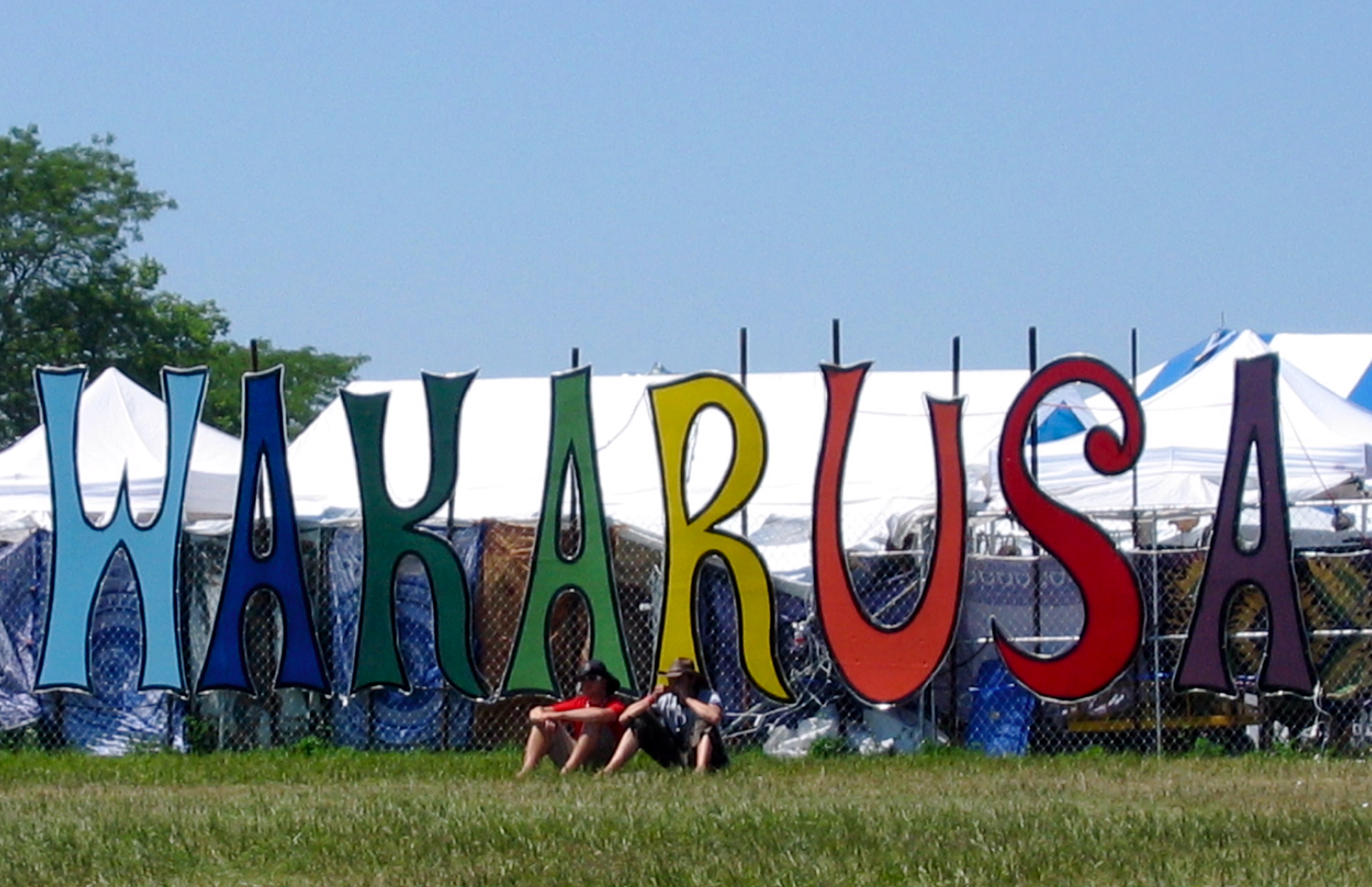 If you're not still sold on coming to Wakarusa be sure to check out the lineup and past reviews. Even in spite of the past two years' torrential winds, heavy downpours and blistering sunshine I've not heard a lot of negative reviews. Especially if you come prepared (bring a shovel, it will save your life; and yes, it will fit in your damn car) you'll likely find yourself on packing up on Sunday, wishing you could enjoy your whole life out there.
Hope to see you on the mountain!
Click here for the full lineup
And here for ticket information
Visit gratefulweb.com/wakarusa to find reviews of past Mulberry Mountain events.