Andy Frasco generates incredible energy at his live shows and that same off-the-chart energy explodes in his songwriting with his new album, Wash, Rinse, Repeat. If Carol King was a songwriter that conveyed a conversational women's confession songwriting style, then Andy Frasco has that same kind of conversational confession songwriting for those of us that suffer from mental health issues. Wash, Rinse, Repeat is a testament to his variety of influences and his Keith Richards-like ability to sustain that boundless energy. Wash, Rinse, Repeat collaborates chords and life through the eyes of a touring musician that only knows a harmonious but hard way of life. 
Let's be Friends is the opening credits theme song. It opens with a Chopsticks-style riff on the piano then pats ya on the ass when the bass kicks in. It is Andy Frasco's destiny to write arena anthems so each song on this album easily qualifies that standard if you are rooting for the home team. Blame it on Me must be his mascot theme song as you can easily daydream along to it, seeing him in his Lakers jersey, larger than life with a single spotlight on him, egging us all on to chuck tomatoes at him when the team is losing. You take a Puff Break pep talk 5 minute time out, and you get back on the court to play your heart out!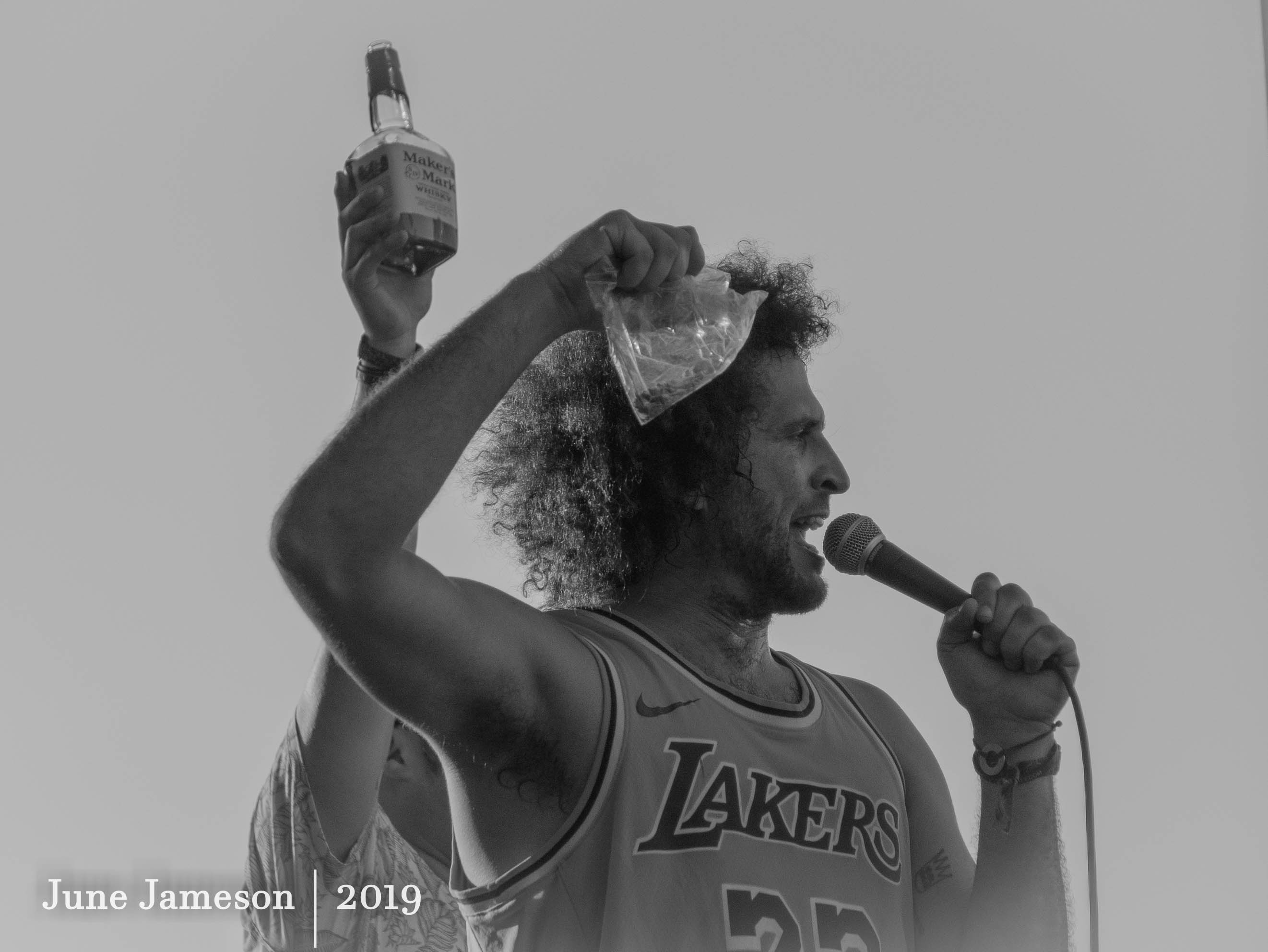 Spill the Beans is an etymologist's jam. Normally, the phrase spill the beans is a derogatory phrase, right? It infers that you're loose-lipped and we all know snitches get stitches. In this turn of phrase, Andy flips the whole thing on its head. His confession opens the track. "I love mushrooms. I love coke. Off to Pluto, let's go!" AFUN is taking that phrase to a positive place. This song is bringing a message of liberation. Shawn Eckles rips the packaging off and Andy's lyrics wash over you as if to say the "immoral" subculture we celebrate is not a reason for shame. It's a beacon of light where there once was darkness. Let's talk all about it.
The title track keeps the album's momentum going. Wash Rinse Repeat has that synth drum rhythm slap complete with some autotune. "It feels good to be back and on-demand!" Andy Frasco is the good life, getting through every Monday with a special message of motivation. AFUN is a mystical experience, a sense of sacredness that gives way to hedonistic sloppy human fun. And that's when the chills hit. 
The pinnacle of the album is Dancin Around My Grave. Everybody in the back, jump up and clap your hands! This song is the moment Andy Frasco sheds his indie persona and becomes the outie belly button of the music industry, hanging out there for everyone to see. Unsubmergeable. Floating on top with umbrellas in his drinks. Dancing Around My Grave is Andy Frasco's crowning jewel achievement. This song is just so great. Celebrate what we have. Oh! The happy tears flow, the goosebumps have goosebumps, and this song is pure ecstasy. This song is my serotonin receptor, giving me more joy and the ability to comprehend it. Might have to take a puff break after listening to this song, heh. Ninety miles an hour, NO BRAKES ALL GAS!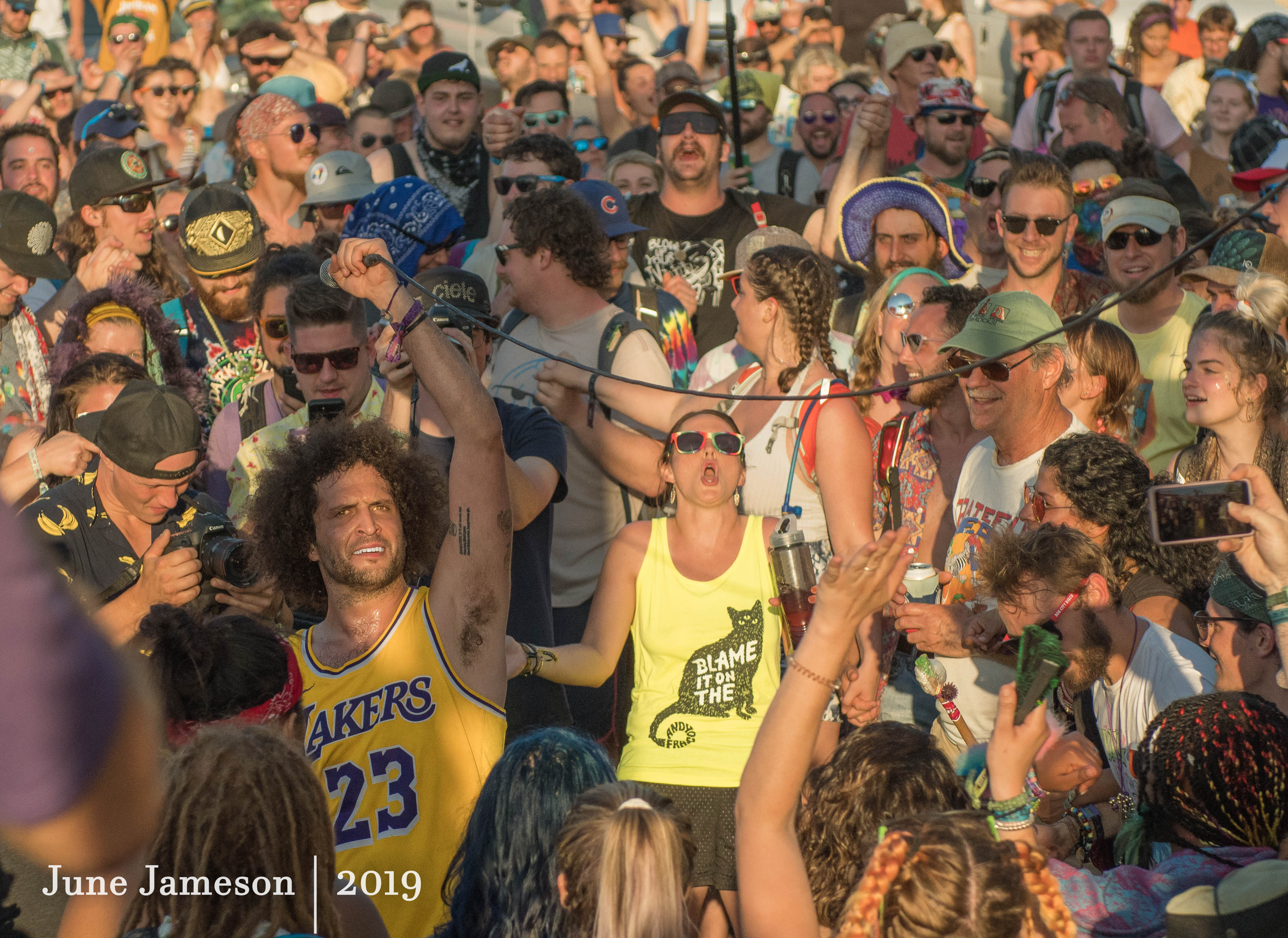 Back to Spill the Beans, it's interesting the way AFUN genre bends to their will. It's worth mentioning that Spill the Beans has this country twang but not in a traditional sense. When I say country, I'm not talking about an ode to whiteness or the white American experience. I mean, look at Andy. He's not quite white. When I say country, it's more a nod to Jimmy Buffet. It's 5 O Clock somewhere, amiright? It's like a modern Easy Rider. Every part of this band is a beautiful juxtaposition that allows each individual part to really shine. It's about admitting how we feel. It's taking those first steps to better mental health like a raw nerve in a soft cloud of safety. 
Andy remains true to who he is with Grow Old. Part of his appeal is the flighty airy smart guy that can't get enough of the nightlife persona. Audiences worry about him off the road but surely never fail to show him miles of the strip for any time Andy's party wagon rolls into town. Will he grow old with a partner? Will any of us really find stability and partnership like that? We need him as he is but we want him to live as we do. He is Motown, milling through the calendar connecting over countrysides, city streets, and whatever other landscapes need the turning of the tides to reform their seas back to smooth sailing. 
    "A few more grays trying to dance with more grace. Pants don't fit but I'm gonna love you anyway." 
Let's Get Down to Business first appears in AFUN's 2016 release, Happy Bastards. Wash, Rinse, Repeat brings it back and it's got a whole new makeover. Let's Get Down to Business, Pt. 2 has gotten a queer eye for the straight guy renovation from ukelele act to big brass band. He was wearing jean shorts, now he is in velour. Into the Blue has that souped-up sex appeal like we just cast George Clooney in From Dusk Till Dawn. Andy is reaching the far globes of his imagination while writing about what he knows. Dream is an ode to his Momma. It's a song about his foundations that gave him the court to shoot 3 pointers from. Dribbling down the court making the layup, feeling like you're floating through the air. Is it work or do you enjoy the motion? All ya gotta do is Dream.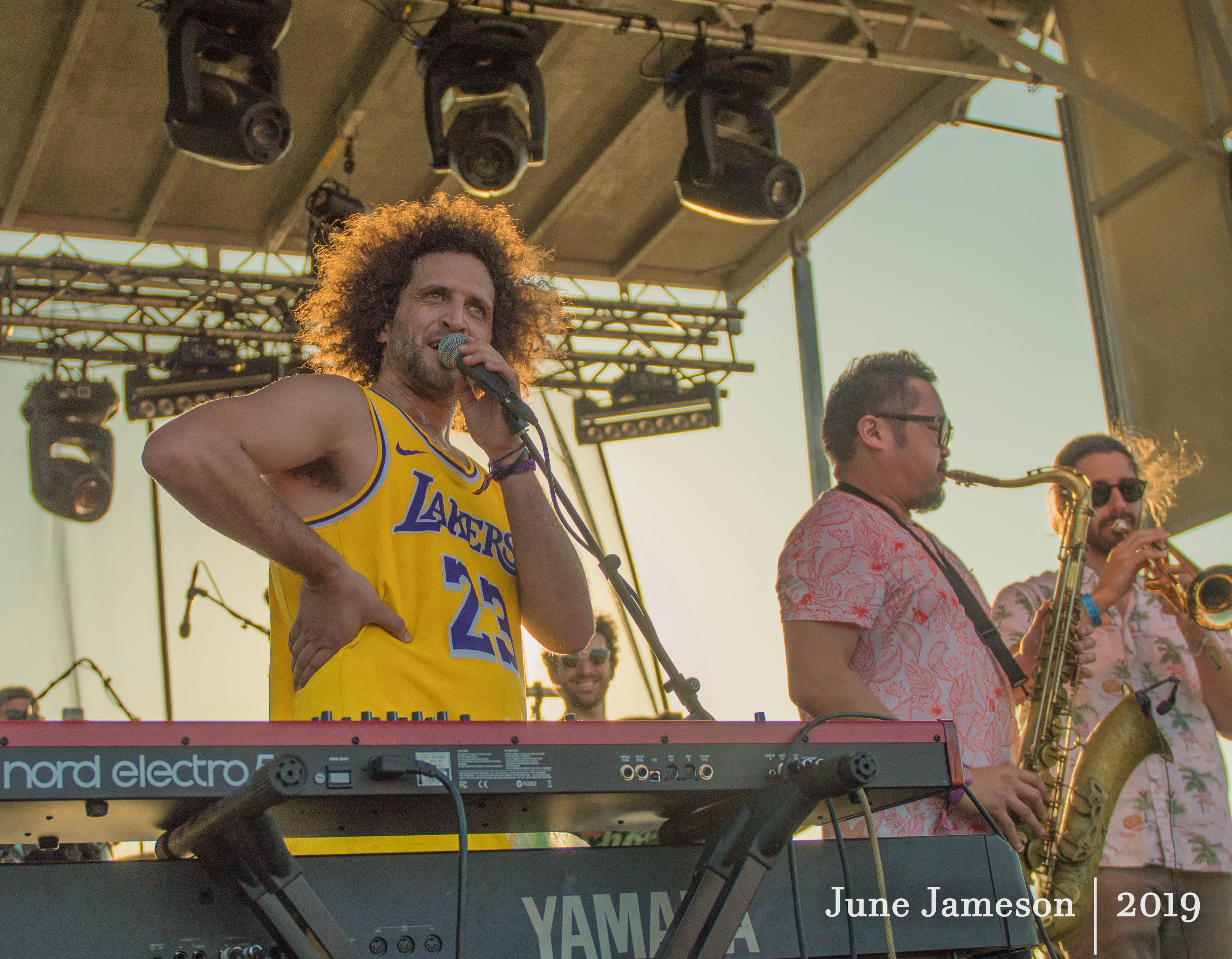 Funny enough the album closes from that sentiment, all ya gotta do is Dream into answering his daytime waking objectives. Love Hard. Work, Work, Work. No doubt believing in this living is a hard way to go. I imagine Andy has taken a few punches for the love of this chosen lifestyle. His love of the game always shines through. 
    "I could have been an astronaut or sold insurance in the parking lot, instead I'm your rover. So if you're looking for some answers or trying to fight some negative cancers… Baby… I'm your tiny dancer!" 
The soothing sax makes starting over every day a little sweeter. Andy Frasco is carving out his vision until the sculpture is a masterpiece to behold. Behold, Wash Rinse Repeat. Sure there are places you probably shouldn't have gone but you made it through until today. Wash, Rinse, Repeat. Sure there are things you shouldn't have said, but you have one more chance to get it right. Wash, Rinse Repeat. Calculate your risks and believe in the silver lining playbook of life. Wash, Rinse, Repeat. This album is like Michelangelo's David, except it has a fro and a lakers jersey. Audiences are learning to love the way AFUN pumps out hit after hit, refusing to swear allegiance to any genre except the genre that brings you high-energy live performances and love in your heart.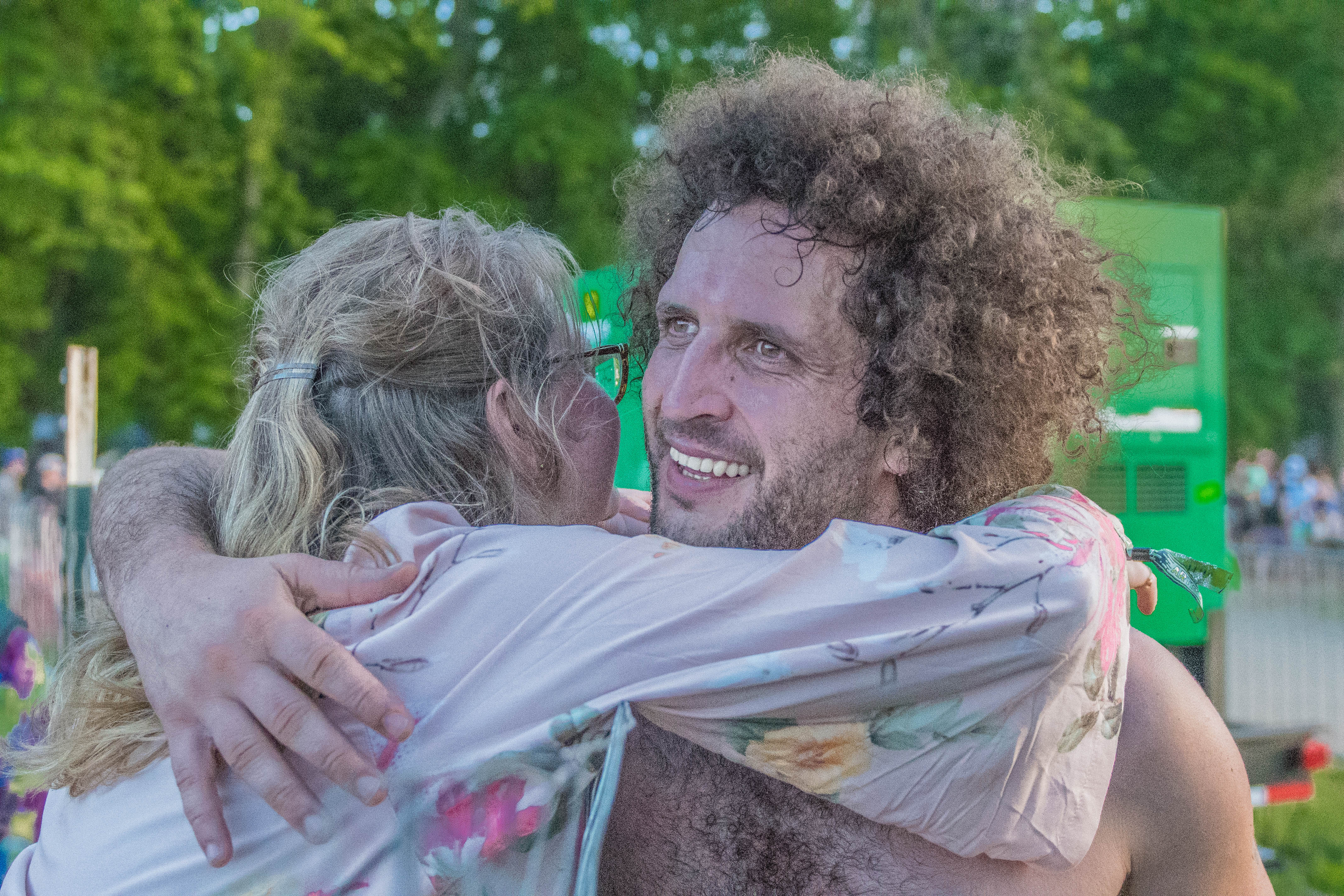 Today (5/29/22) is Summer Camp. At 2 am, Andy will return to the Campfire stage.