The debut album from Watchhouse — the duo of Andrew Marlin and Emily Frantz formerly known as Mandolin Orange — has gone #1 on Billboard's Bluegrass Albums Chart. It's a tribute to the unique alchemy of the new album, which sees the band embarking on a bold and poetic artistic reinvention that imbues their Appalachian-steeped folk with ambient drone, gauzy soul horns, and experimental texture.
Watchhouse, co-produced by Josh Kaufman (The National, Bonny Light Horseman), has already received praise from Rolling Stone, MOJO, NPR Music, American Songwriter, No Depression, GLIDE and more. See quotes below, and listen here: https://orcd.co/watchhouse
Watchhouse recently discussed the name change, new parenthood, and the influence of the late Nanci Griffith on NPR's Here & Now. "We're different people than when we started this band. We're setting new intentions, taking control of this thing again." Listen to the Here & Now interview here: https://www.wbur.org/hereandnow/2021/08/23/watchhouse-mandolin-orange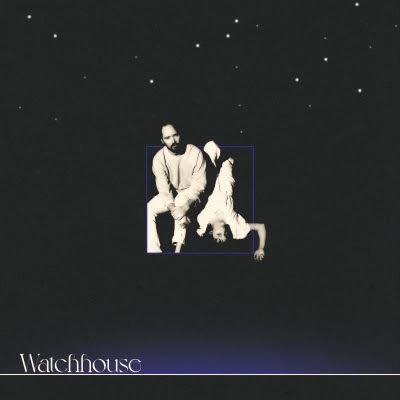 Starting over a decade ago playing coffee shops and local restaurants, Andrew Marlin and Emily Frantz have "redefined roots music for a new generation" (Washington Post) as they've taken their music to millions of Spotify listeners, historic venues from Red Rocks to Newport Folk Festival, NPR's Tiny Desk, and more. Watchhouse are currently on tour, with upcoming dates at the Ryman, BottleRock, FreshGrass, Red Rocks, and more. See full Watchhouse tour dates below.
NPR Music recently highlighted "New Star" as part of their #NowPlaying series. Says NPR: "New Star" carries many of the same hallmarks of the pair's previous work, but with the addition of producer Josh Kaufman (Bonny Light Horseman) it also bring a sense of musical exploration; this is a song of hope and kindness, with Frantz and Marlin's vocals and guitar and mandolin arrangements complementing each other perfectly, as they sing about setting a good example for the next generation." Watch "New Star" here: https://youtu.be/CAPJev2yOFo
Praise for Watchhouse
"Pristine acoustic picking collides with hazy, dream-like psychedelia"
– Rolling Stone
"Celebrates the highs of new parenthood in all its dazed, anxious treatment"
– MOJO (4 Stars)
"May be their best work to date."
– American Songwriter (4 Stars)
"Beautiful arrangements. Laudable instrumental and vocal performances. Heartfelt lyrics."
 – No Depression
"the essence of the duo of Marlin and Franz still floats and soars – breaking through like those splinters of sunlight even more brightly."
 – GLIDE Mag
"As with Frantz and Marlin's other harmonies, the songs on Watchhouse evoke the intimacy of working through a problem. But there's also something fresh: a persistent, textured shimmering and droning with inflections of pop"
– INDY Week
"Watchhouse offers a lush soundscape, a carefully tended garden of sound in which colorful tendrils of sound wrap around us softly, swaying us with gentle rhythms of solace, hope, and love."
– Folk Alley
Their music is deeply personal and raw, a result of persistent soul-searching… In many ways, the album is a discovery of the band's new identity. The music is incredibly different, including elements of psychedelia and droning that are unique in bluegrass music.
– Raleigh News and Observer
Watchhouse Tracklist
"Wondrous Love"
"Better Way"
"Belly of the Beast"
"New Star"
"Upside Down"
"Lonely Love Affair"
"Coming Down From Green Mountain"
"Beautiful Flowers"
"Nightbird"
Watchhouse Tour Schedule
8/27 - Fayetteville, AR - Fayetteville Roots Festival
8/29 - Greenfield, MA - Green River Festival
9/3 - Nashville, TN - Ryman Auditorium
9/4 - Nashville, TN - Ryman Auditorium
9/5 - Napa, CA - BottleRock
9/6 - Berkeley, CA - UC Theatre
9/16 - Lake Orion, MI - Wildwood Amphitheater
9/17 - Owensboro, KY - ROMP
9/18- Indianapolis, IN - Holler on the Square
9/25 - Cumberland, MD - DelFest
9/26 - North Adams, MA - FreshGrass
10/3 - Morrison, CO - Red Rocks Amphitheatre
10/8 - Rockbridge, OH - Hocking Hills Music Festival
10/9 - Decatur, AL - Princess Theatre
10/10 - Birmingham, AL - Lyric Theatre
10/13 - Houston, TX - The Heights Theater
10/14- Tulsa, OK - Cain's Ballroom
10/15 - Dallas, TX - Majestic Theatre
10/16 - Austin, TX - Stubb's Waller Creek Amphitheater
11/10 - Knoxville, TN - Tennessee Theatre
11/11 - Atlanta, GA - The Eastern
11/12 - Athens, GA - Georgia Theatre
11/19 - Durham, NC - Durham Performing Arts Center
11/20 - Durham, NC - Durham Performing Arts Center
12/3 - Asheville, NC - Thomas Wolfe Auditorium
4/16/22 - New York, NY - Beacon Theatre