On his birthday, Grateful Dead co-founder Bob Weir along with the so-called Wolf Brothers set the foundation for what's in store on their inaugural cross-country tour. And while the songs performed in Reno, Nevada's, Grand Sierra Resort's Grand Theatre on Oct. 16 were quite familiar to those with an affinity to Grateful Dead music, the new touring outfit brought together a refreshing new trio that includes longtime collaborator Jay Lane on drums, and acclaimed record executive Don Was on stand-up bass.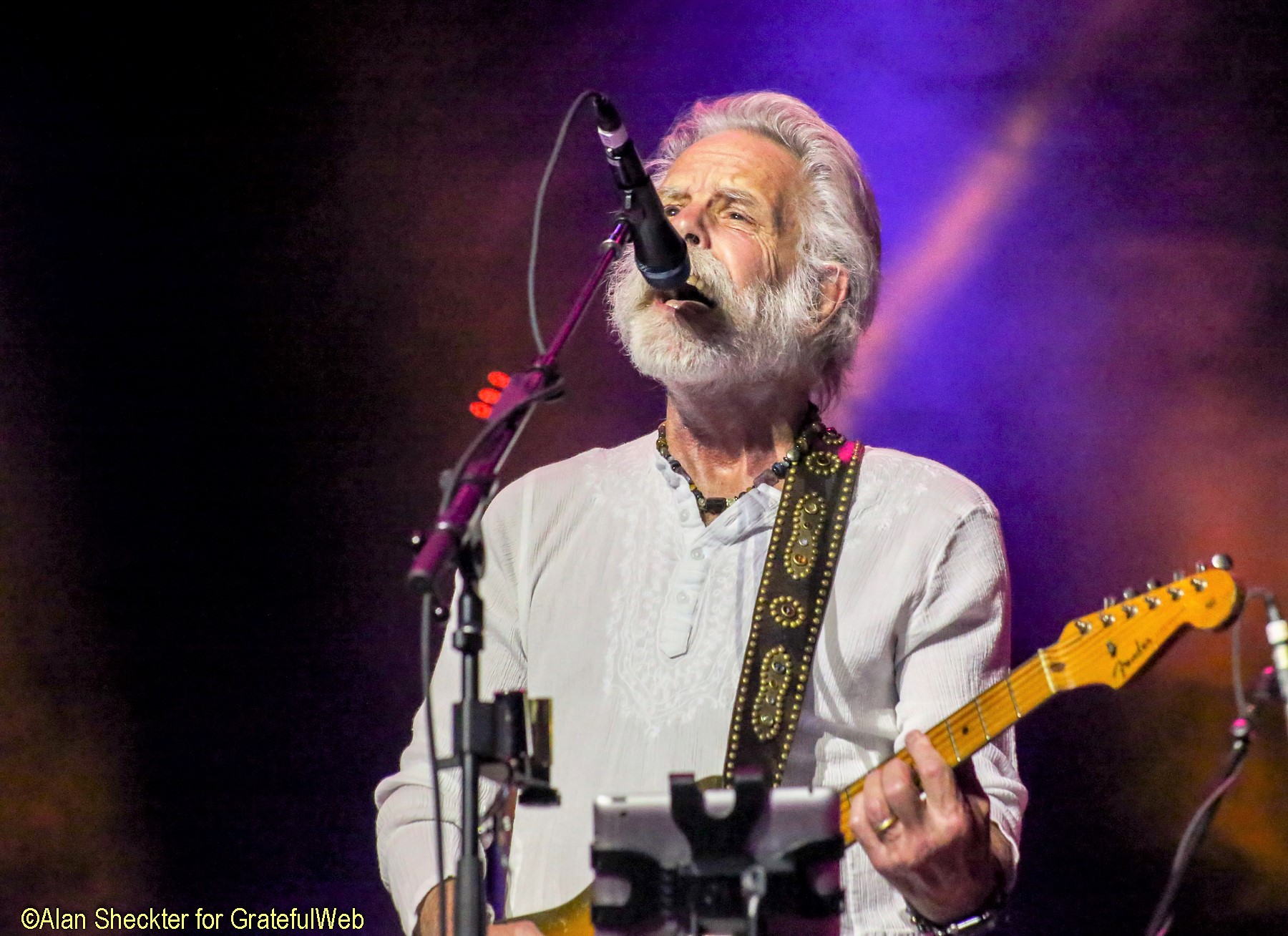 Weir deserves big-time kudos for continuing to work hard, improving still on his guitar astuteness, and reinterpreting songs in the Grateful Dead songbook in interesting and high-quality ways – rather than just chucking up the same old stuff done in the same old manner. Well-rehearsed and cohesive throughout the night, the band ran through two sets of mostly mid-tempo offerings along with a few ballads and a few others that broke through to fast-paced psychedelic rockers. Another admirable facet to the new band is that the trio's second show of the tour, in Los Angeles, offered a completely different setlist, with nary one repeated song.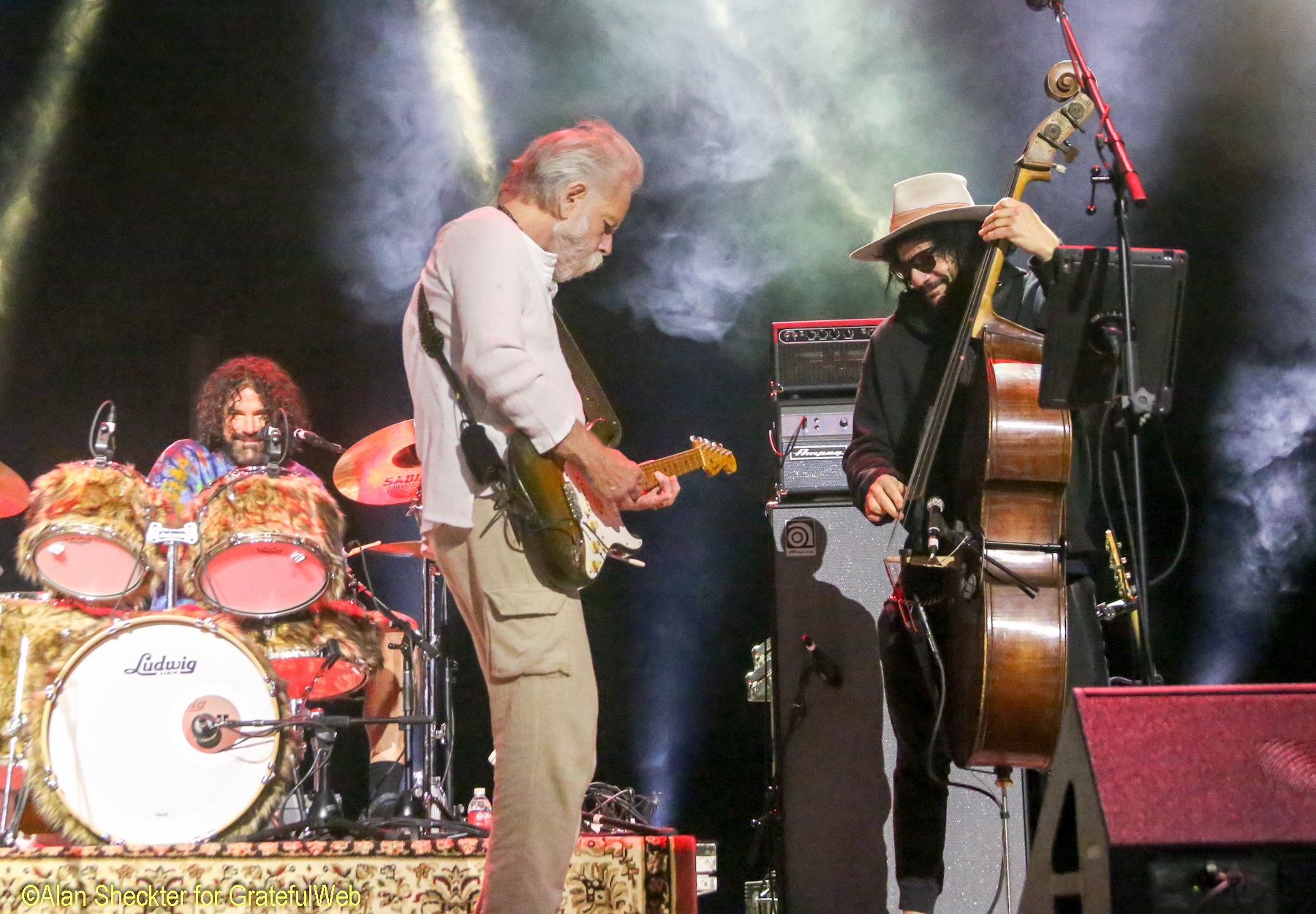 There were a few little opening-night imperfections along the way, like Weir stopping and restarting "China Cat" after about 30 seconds upon realizing he wasn't playing the right guitar for the job. In all though, the trio was great, and Weir was the consummate player in terms of effort and wide-ranging output of voice, guitars, and spirit. Weir played all four guitars he had laid out for himself, coaxing fine tones out of one acoustic and three electric guitars. He sometimes even changed from acoustic to electric during the same song. The sound quality was great, though a little less prominent in the upper rows of the 3,000-capacity venue. The theater was about three-quarters full, but Reno is not known as a Deadhead hot spot, and it was a Tuesday night. The audience reacted most robustly to big Grateful Dead Weir-sung staples as "Me & My Uncle," "Me and Bobby McGee," and "Music Never Stopped."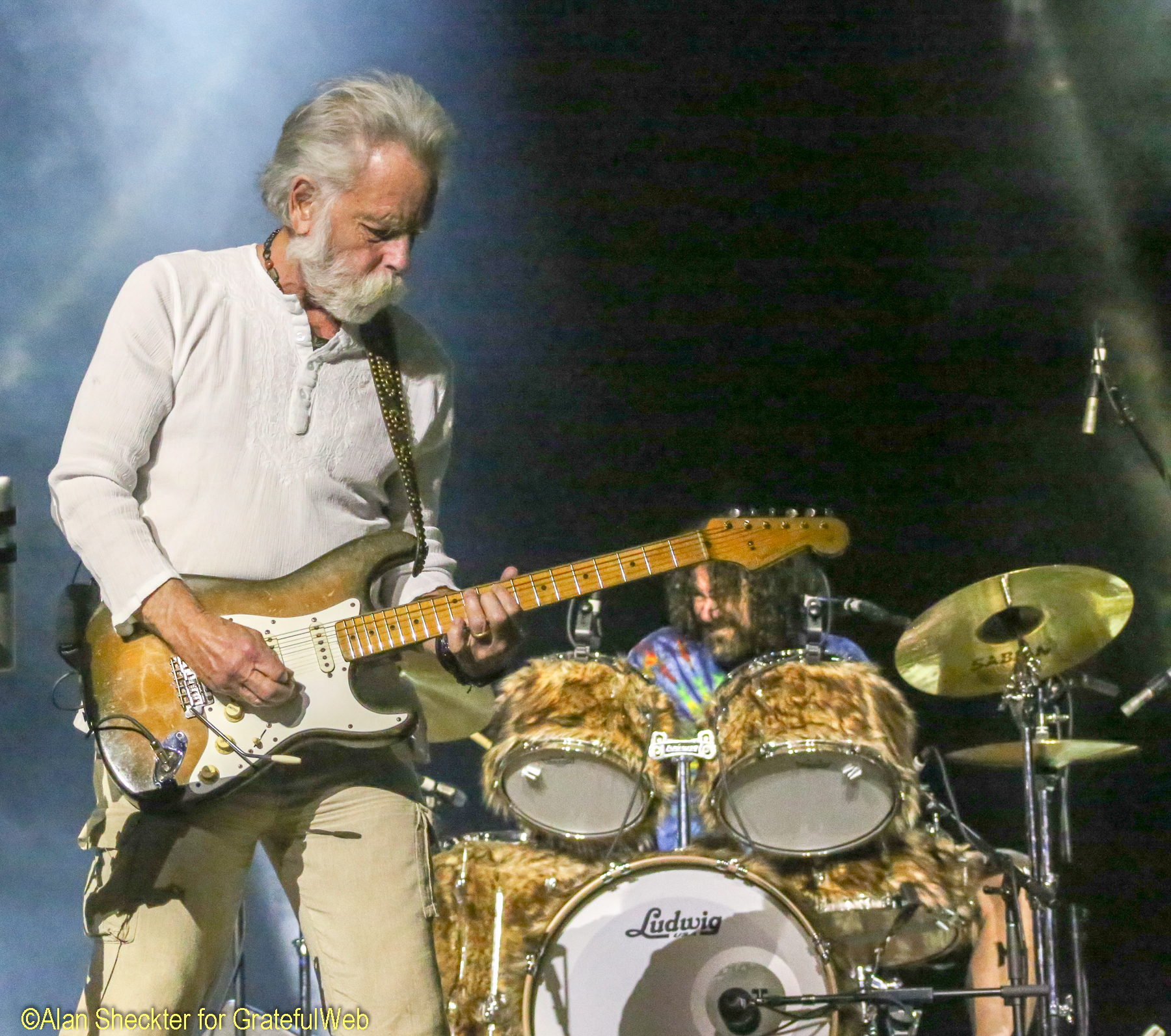 All business onstage, Weir did not react to the dozen or so fans up front and center who wore tall birthday hats at the start of the show, nor did he react to several lusty cries of "Happy birthday," from all over the room. At the conclusion of the first set though, Weir did smile while taking in the commemoration of his birthday, as his wife, Natasha, brought out a cake that brought a wry smile from the now-71-year-old musical icon as the crowd sang, "Happy birthday, dear Bobby."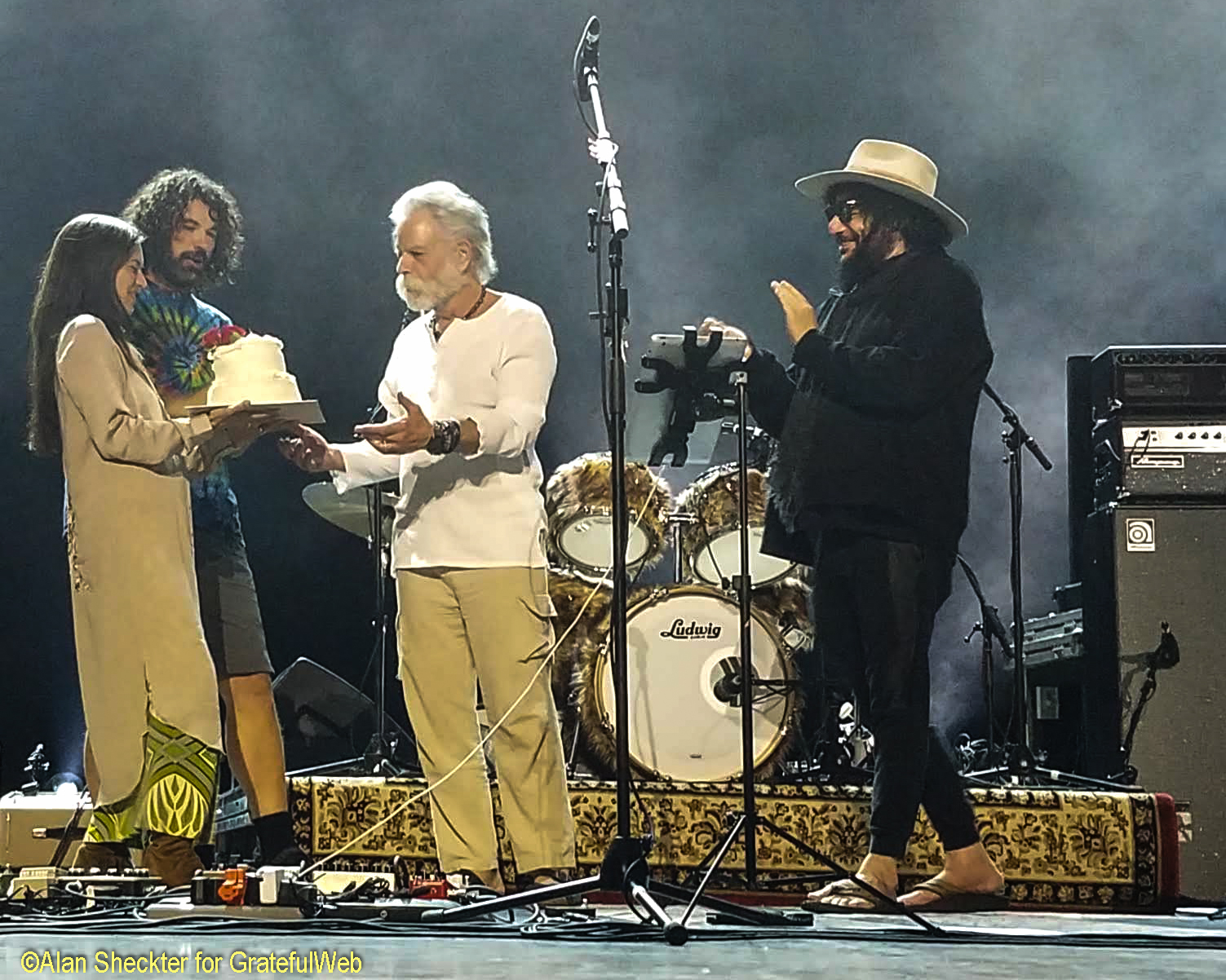 Fronting a trio in which the other two members' duties are all on the rhythm and bottom end is a big job, and Weir excelled in his role, providing all lead guitar and rhythm guitar work as well as all the vocals. Lane did offer a few backup vocal bits, including "I just jumped the watchman…" and the "Gotta get to Tulsa…" passages on show-opener "Jack Straw."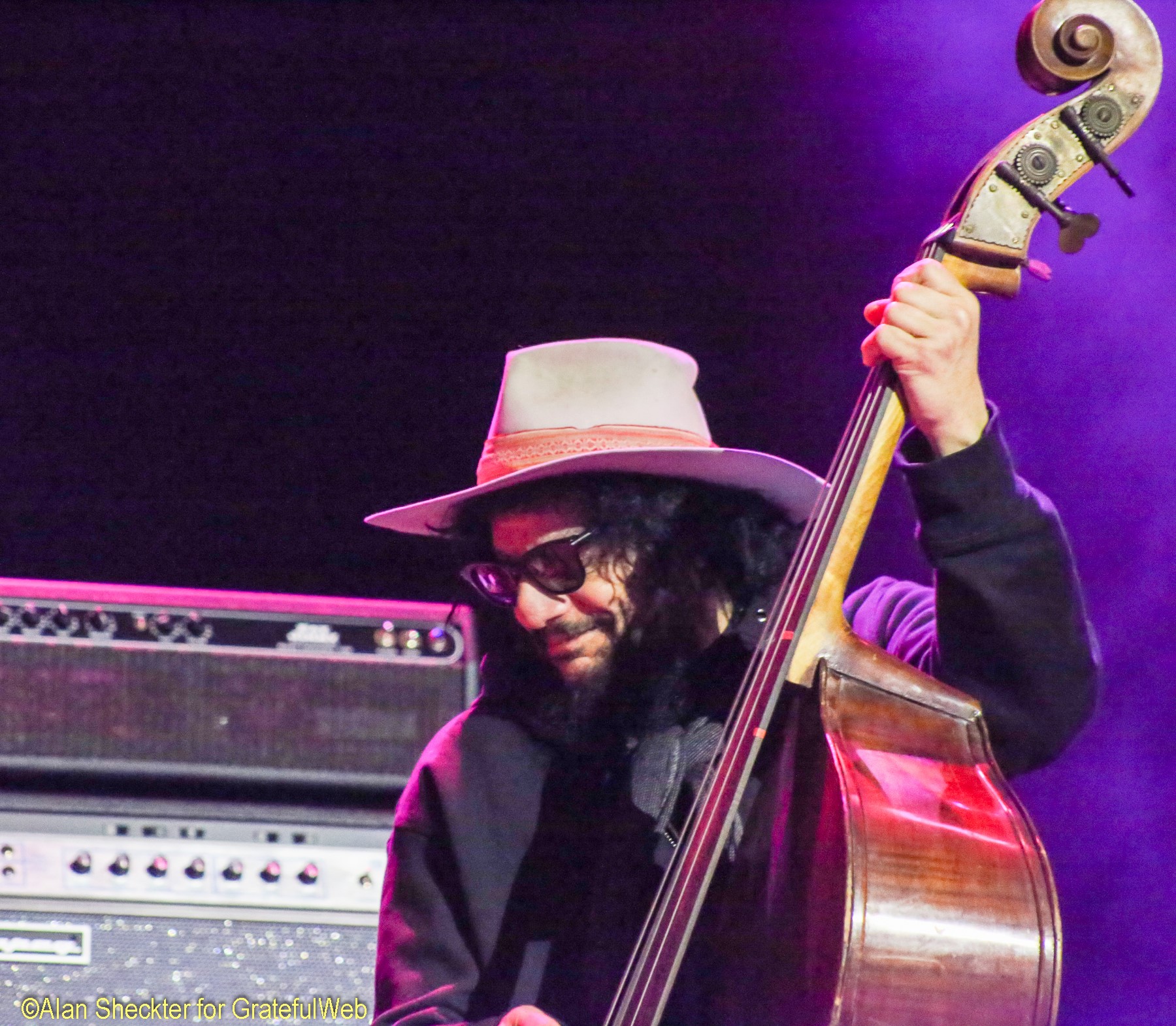 Don Was' presence in this trio is a big deal. Perhaps many Deadheads aren't aware, but the man is a pillar of accomplishment in the world of record production over the past 30 years, on projects by such artists as Bonnie Raitt, Bob Dylan, Rob Wasserman, The Rolling Stones, Willie Nelson, Ringo Starr, B.B, King, Roy Orbison, John Mayer, Elton John, etc. He has been nominated for 11 Grammy Awards, winning four, including Producer of the Year in 1994. All this comes on top of his activities as co-founder of the Detroit-based Was (Not Was) rock/fund band that scored hits with "Walk the Dinosaur" and "Spy in the House of Love," both Billboard Top 20 pop singles in the late 1980s. Weir and the Wolf Brothers' show included no such revival of those songs. But Was excelled in delivering intricate, dynamic, but never overpowering funky, jazzy accompaniments on the stand-up bass. There was a voice mic set up for him though he did not use it on this night.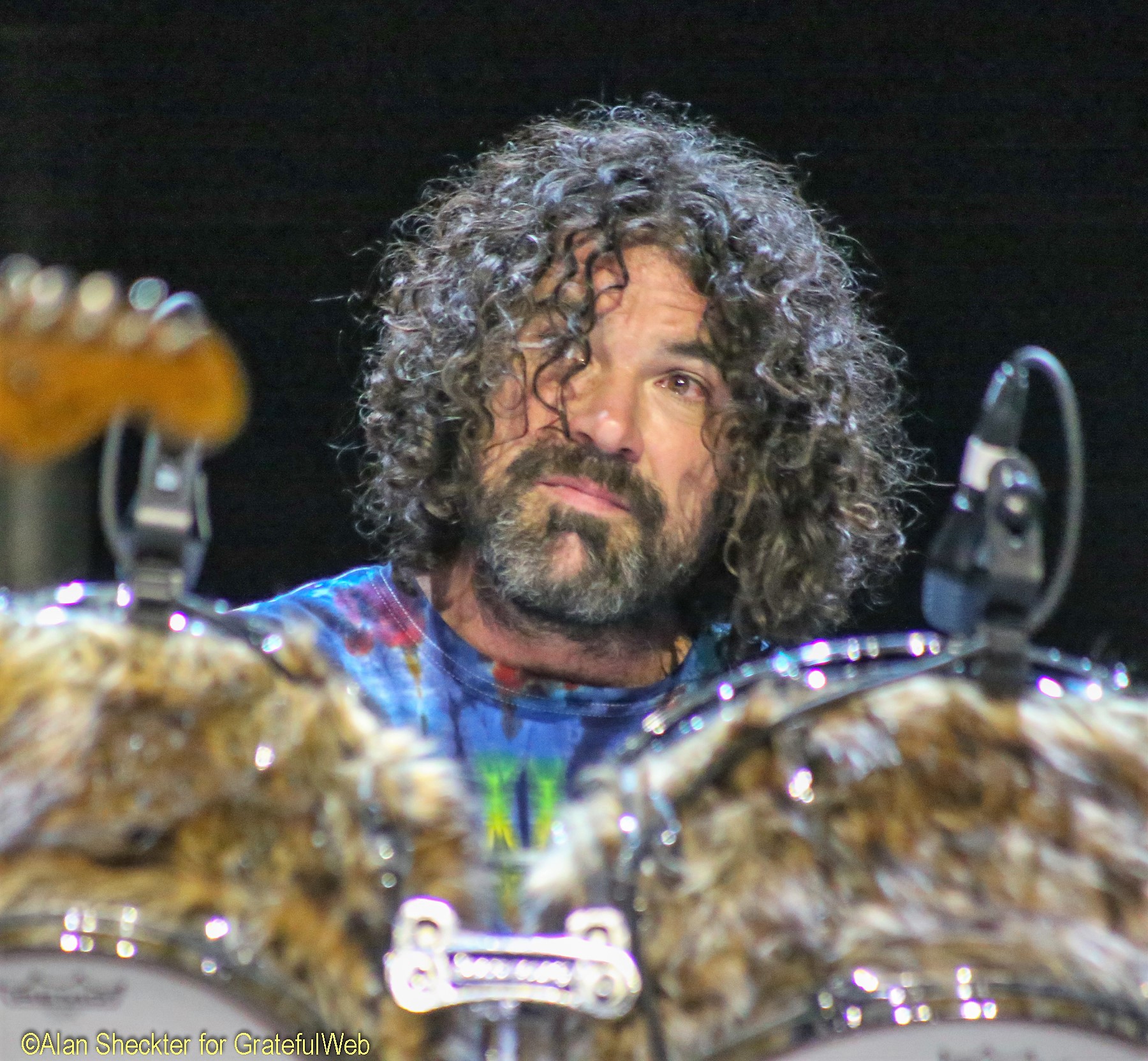 Lane was in-step on drums all night, alternating between delivering soft and bold work, depending on the mood of the song. His and Weir's synchronicity was not a surprise, as the two have played together for more than 20 years, most notably with Furthur & RatDog.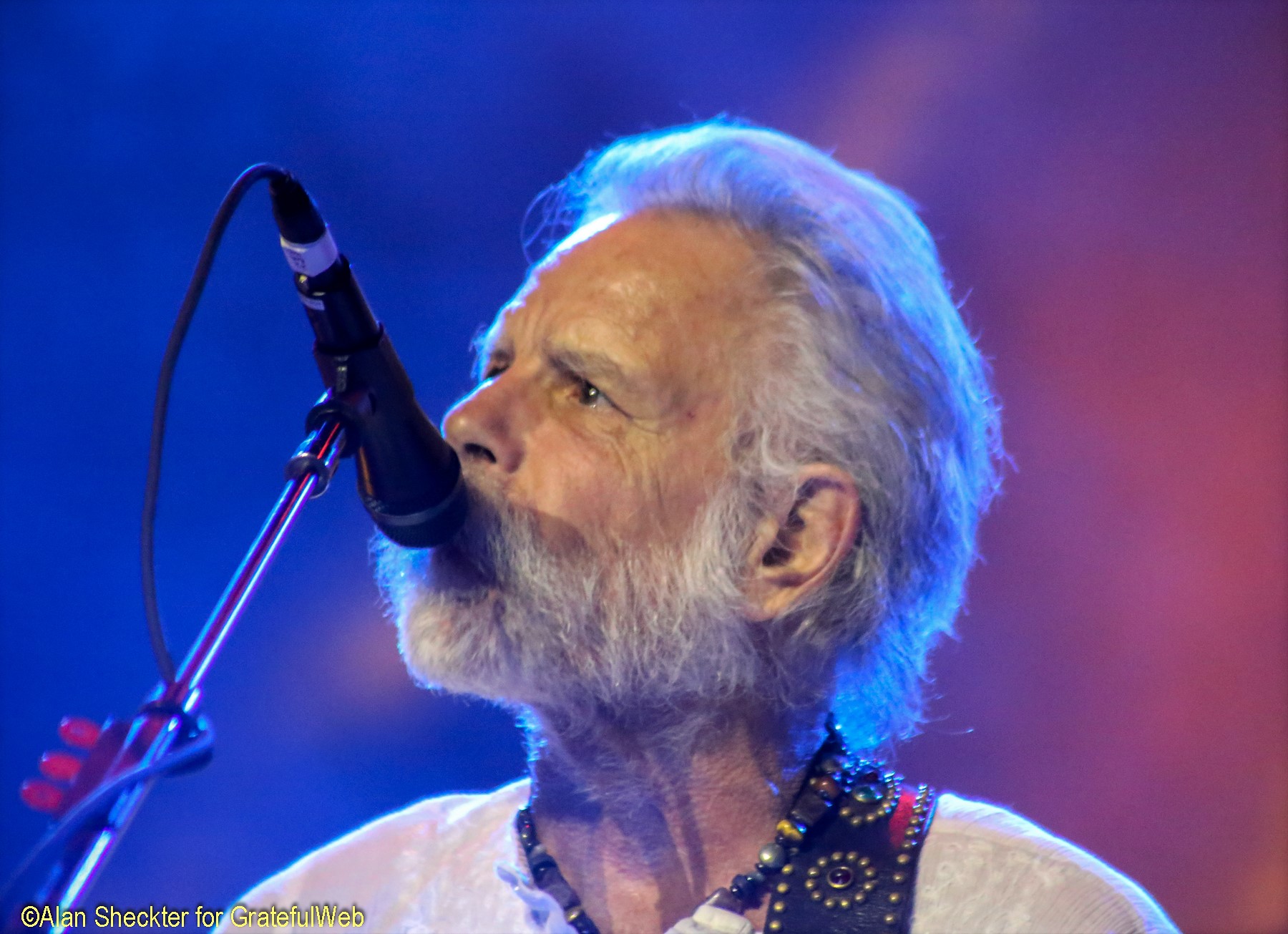 Check out more photos from the show.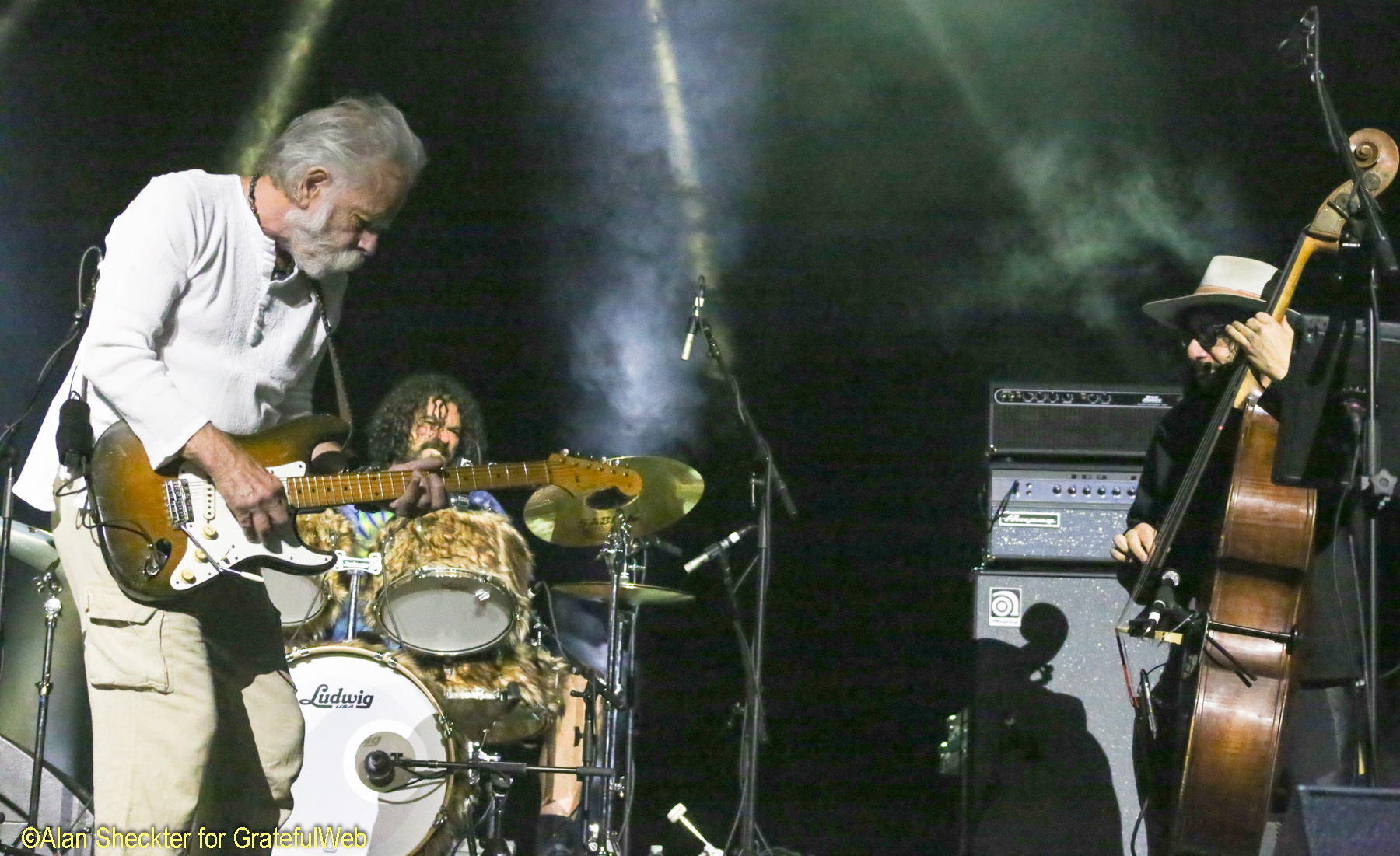 Set I Jack Straw, Cassidy, Me and My Uncle, Only a River, She Belongs To Me, Ashes and Glass -> Don't Let Go -> Ashes and Glass.
Set II Peggy-O, Me and Bobby McGee, Bird Song >Corrina, The Music Never Stopped > Shakey Ground (The Temptations song) > The Music Never Stopped, A Hard Rain's A-Gonna Fall, China Cat Sunflower > I Know You Rider. E – Touch Of Grey