As the life and times of Grateful Dead cofounder Bob Weir eclipsed 75 years, The Warfield Theatre in San Francisco played host to three performances on October 14 to 16 to what is now called Bobby Weir & Wolf Bros Featuring The Wolfpack. The band, 10 strong, showed off its ever-expanding skillset at the 2,300-capacity theater, offering Grateful Dead/Bob Weir catalog favorites in reconceptualized, slow- to mid-tempo arrangements.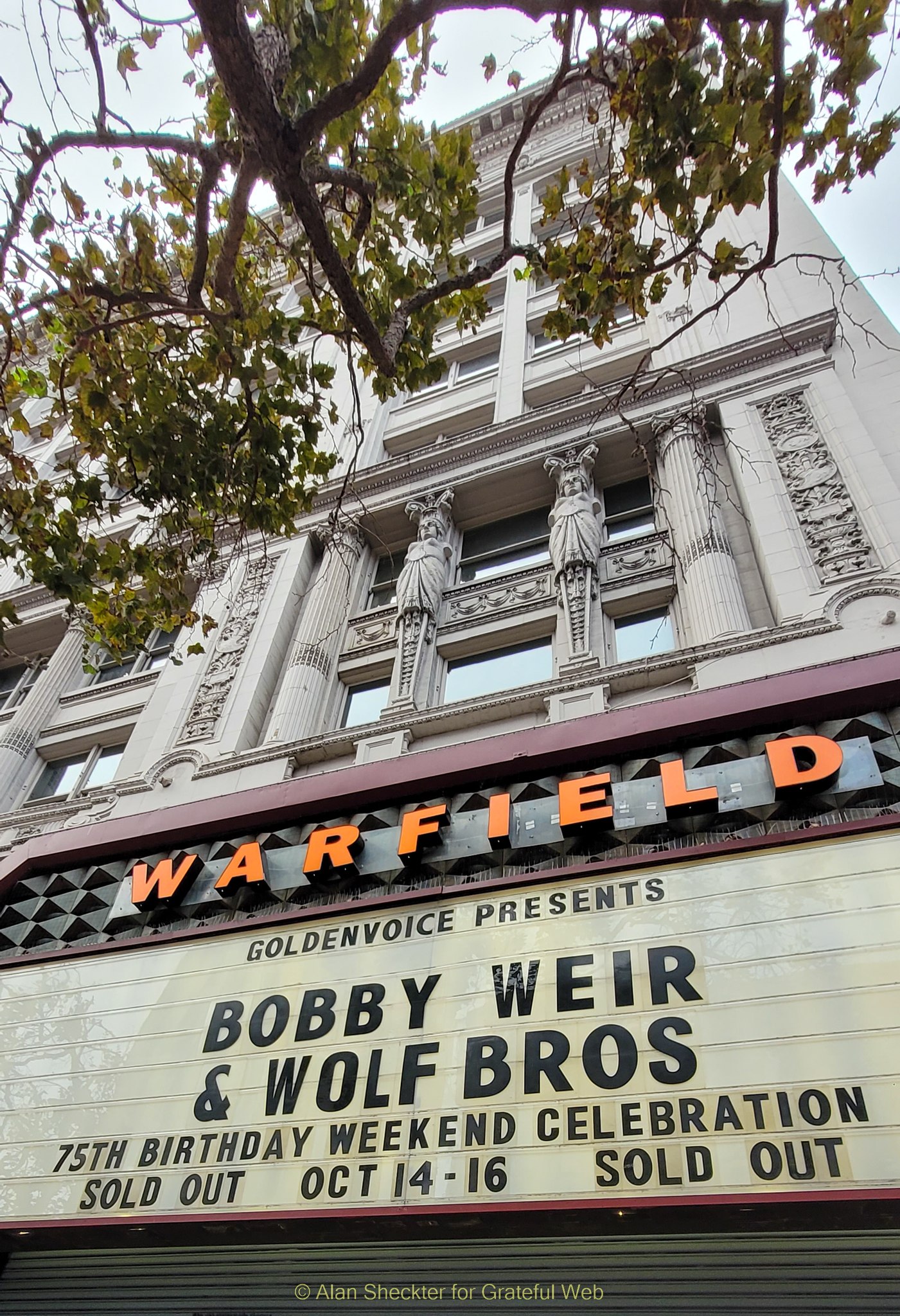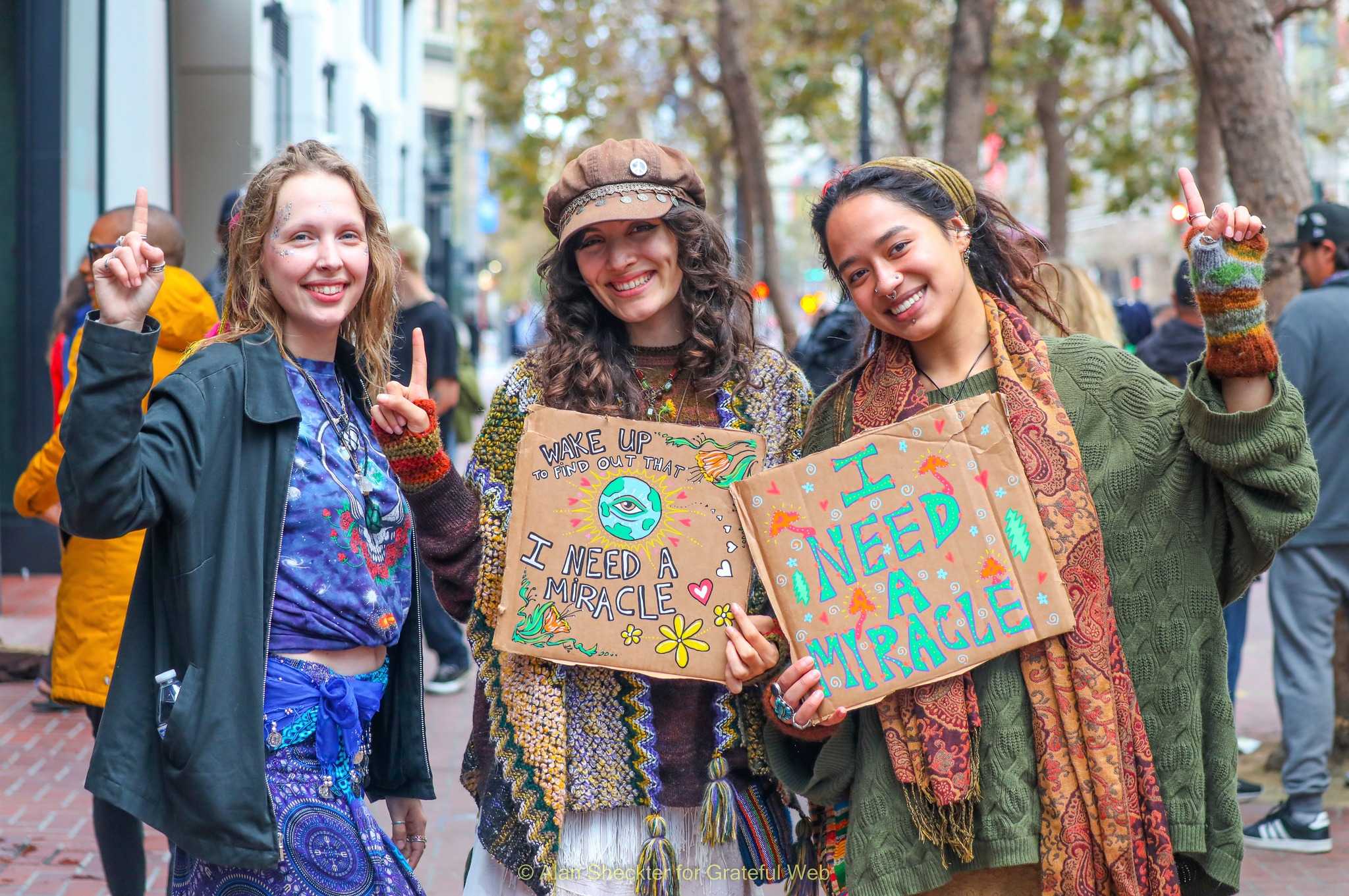 At Friday night's two-set show, attended by Grateful Web, which lasted about 3½ hours with a 75-minute first set and 95-minute second set, the group's offerings ranged from a solo acoustic piece, second-set opener of Little Feat's "Easy to Slip," to "Althea," performed as a five-piece, to many offerings that spotlighted the full ensemble.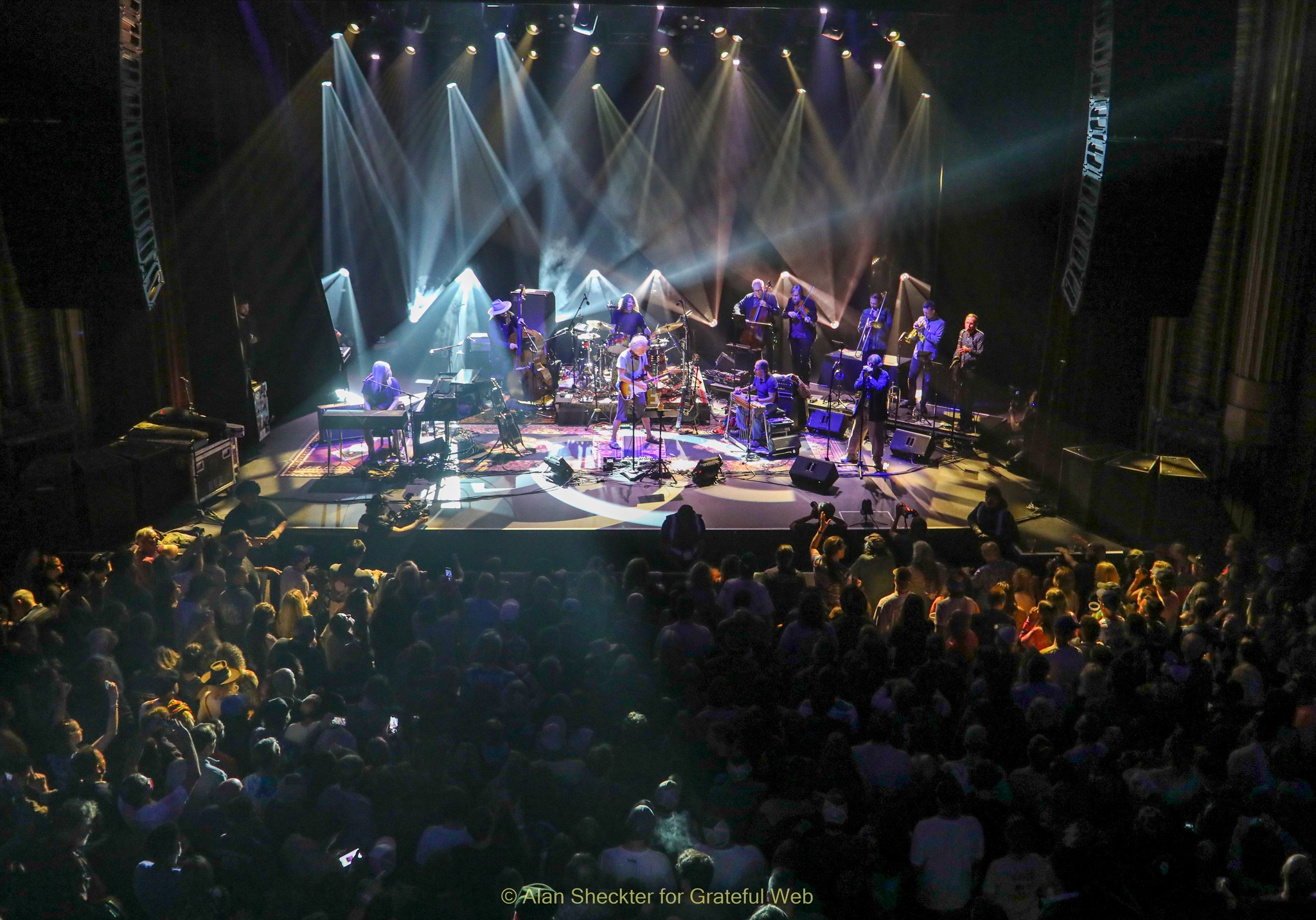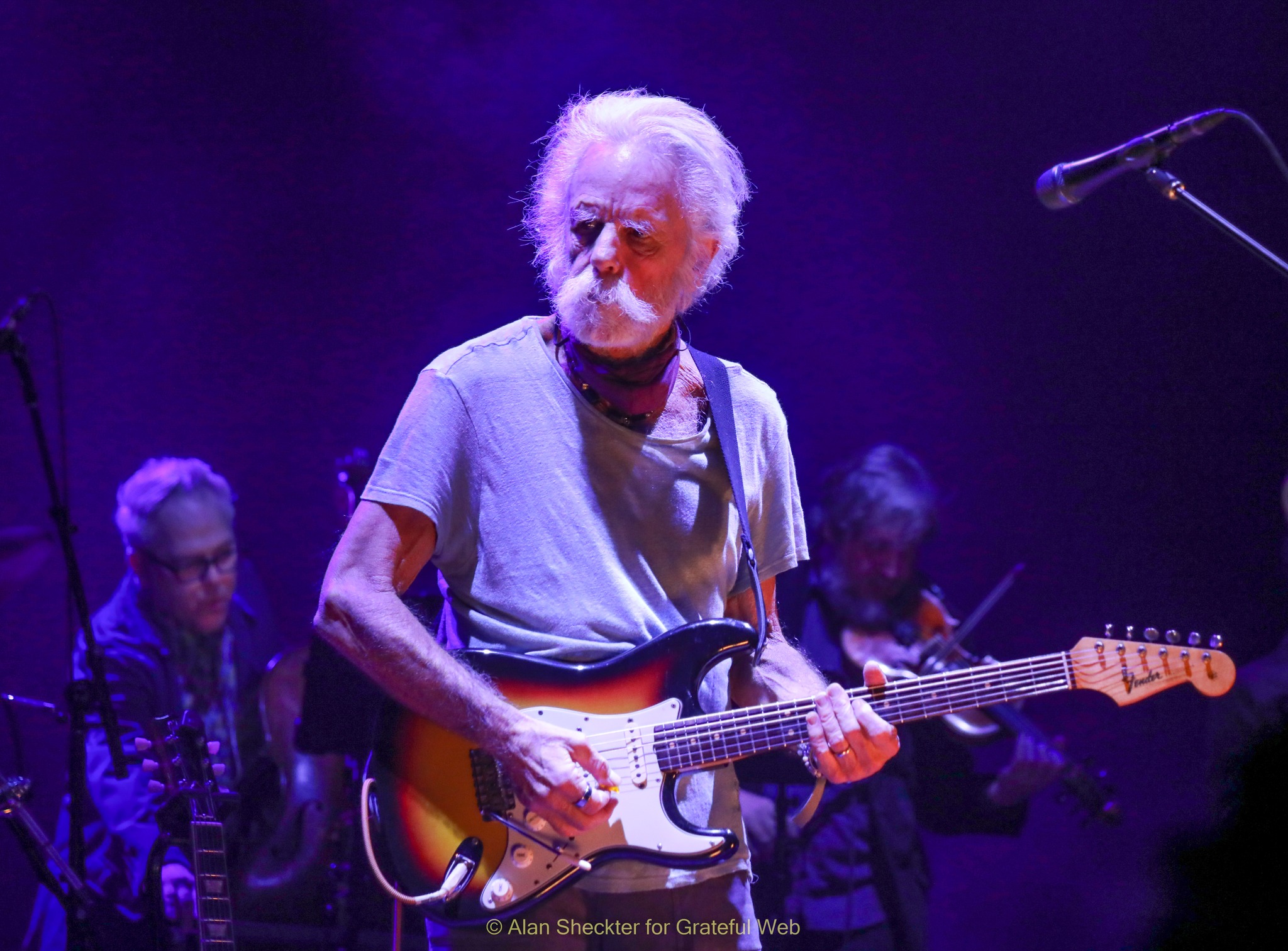 Weir and friends covered a wide variety of everything. The concert included several doses of Grateful Dead songs: five "Weir songs" and six "Garcia songs" – counting covers such as "Big River" (Johnny Cash) and "Good Lovin'" (Young Rascals, others) as Dead songs as the band included them in their sets on a very regular basis. And Weir and company performed plenty of Weir solo material – yes, some of which was also covered by the Grateful Dead – that touched on several career stops:  "Supplication" goes back to the first Kingfish record, released in 1976; Weir first adapted the aforementioned "Easy to Slip" in the late 1970s for his "Heaven Help the Fool" LP; "The Winners" (Bob Weir and Rob Wasserman); "Easy Answers" (RatDog); and "She Says" (RatDog). Throw into the mix Bob Dylan's 60-year-old "A Hard Rain's A-Gonna Fall," and the show covered quite a praiseworthy mélange of material.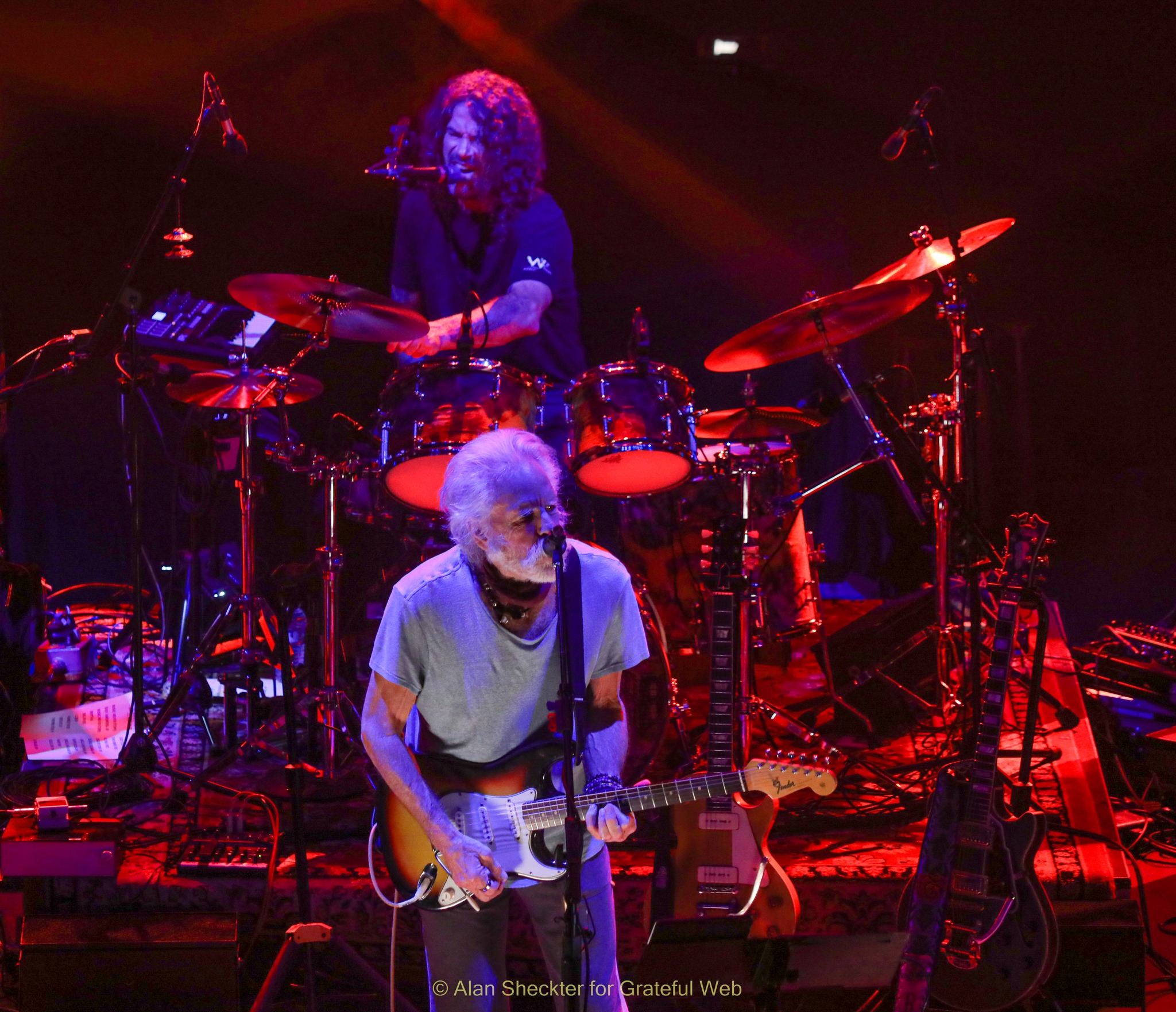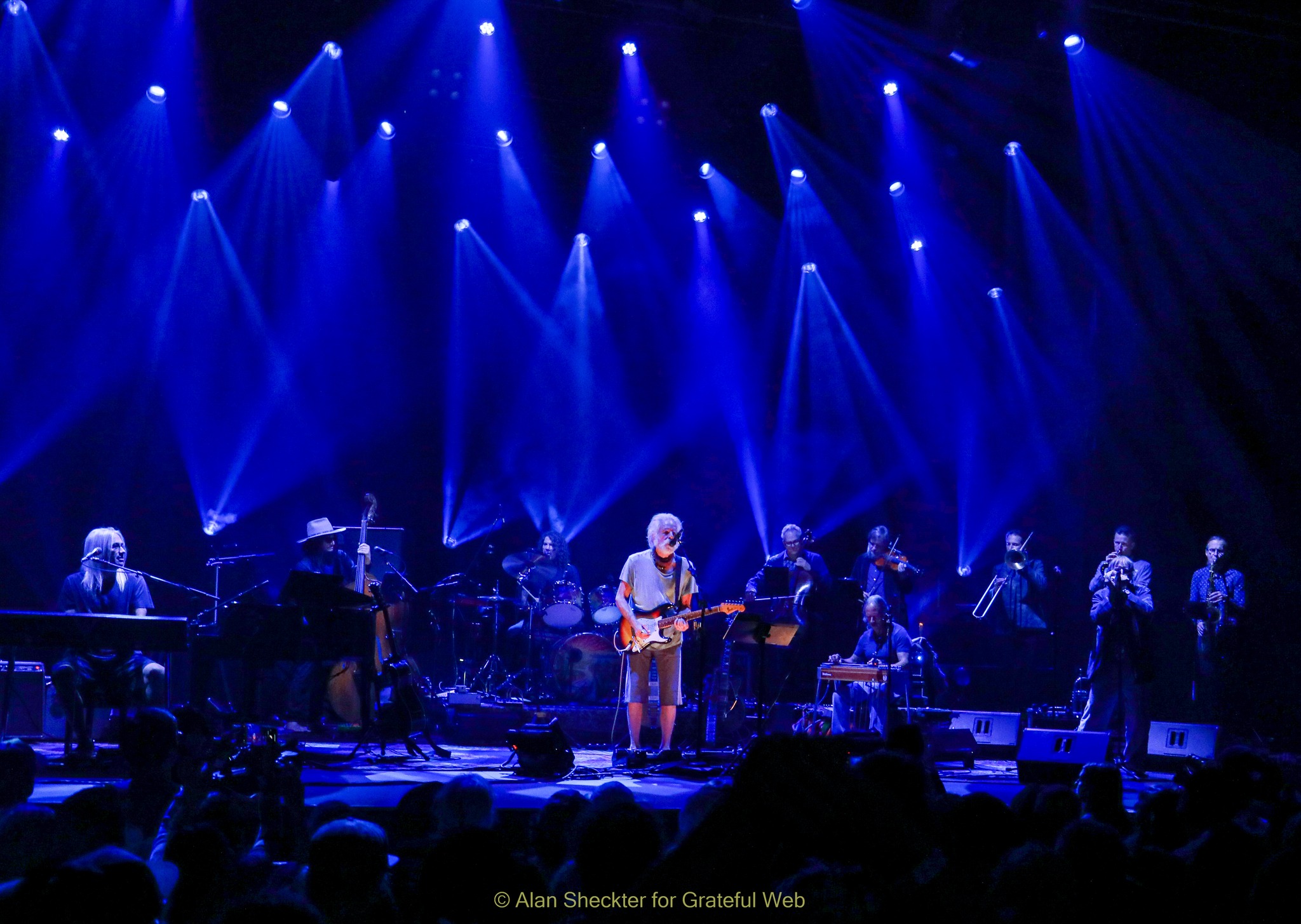 Weir & Wolf Bros began four years ago as a trio, featuring Weir, who proficiently shoulders lead vocal and both lead and rhythm guitar duties, which he delivered in a very tangy and trebly tone, longtime collaborator Jay Lane (RatDog, Furthur, Primus) on drums, and legendary record executive and producer Don Was on stand-up bass. Since then, the core band was upped to five to include keyboardist Jeff Chimenti (RatDog, The Dead, Furthur, Dead & Company, more), and pedal steel specialist Greg Leisz (replaced in 2022 by Barry Sless of Moonalice and David Nelson Band). Then, the band expanded with the addition of the so-called Wolfpack, a five-piece strings and brass/woodwinds unit that adds new song dynamics at every turn. The Wolfpack includes cellist Alex Kelly, trumpeter Brian Switzer, trombonist Adam Theis, violinist Mads Tolling (Matthew Szemela performed instead of Tolling on the 14th), and woodwindist Sheldon Brown.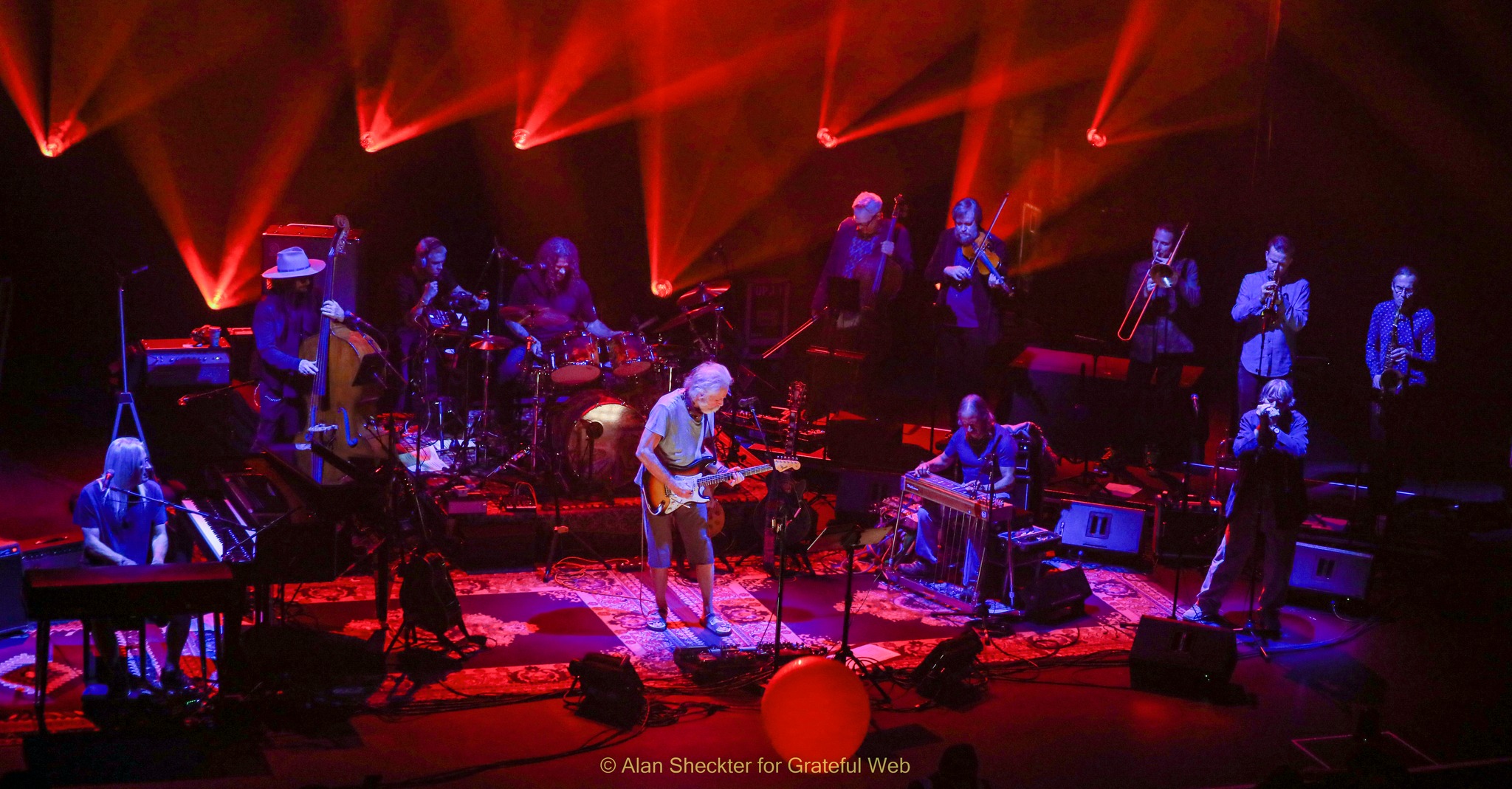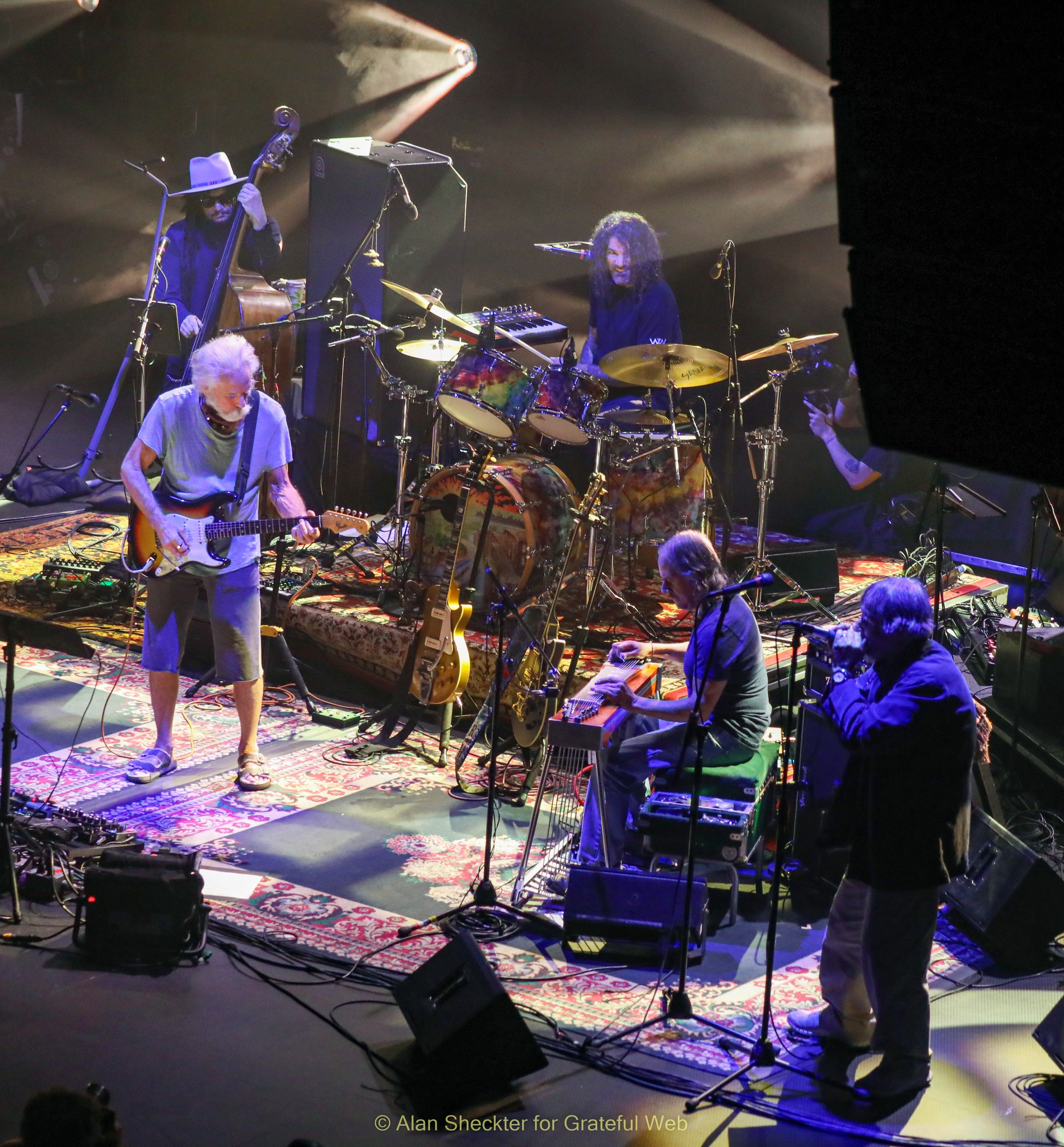 On the Friday the 14th, the first of the triad of performances, Matthew Kelly was onstage through much of the show, performing on harmonica. While some of the younger fans in the crowd, many of whom seem to scarcely glance at the stage as they spun and twirled in place, likely did not know who he was, Kelly was a welcome old friend, as he had been a Weir accompanist since the 1970s (with Kingfish – which Kelly co-founded, as well as Bobby and the Midnites and RatDog, and also guested on several Grateful Dead performances). Even with a band of 11, the collaborative was actually pared down from the special shows it offered the week before at Washington, D.C.'s Kennedy Center that featured the National Symphony Orchestra.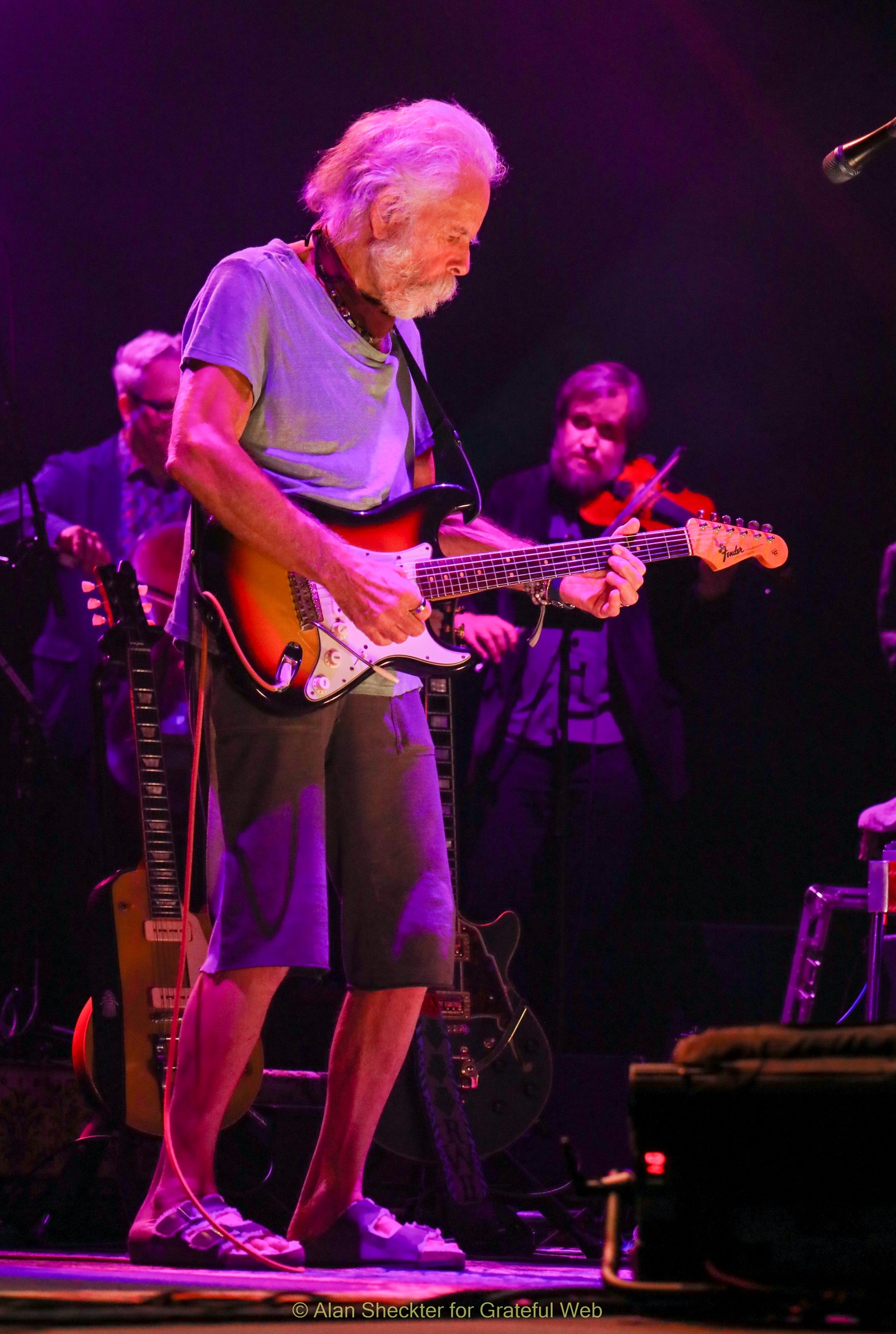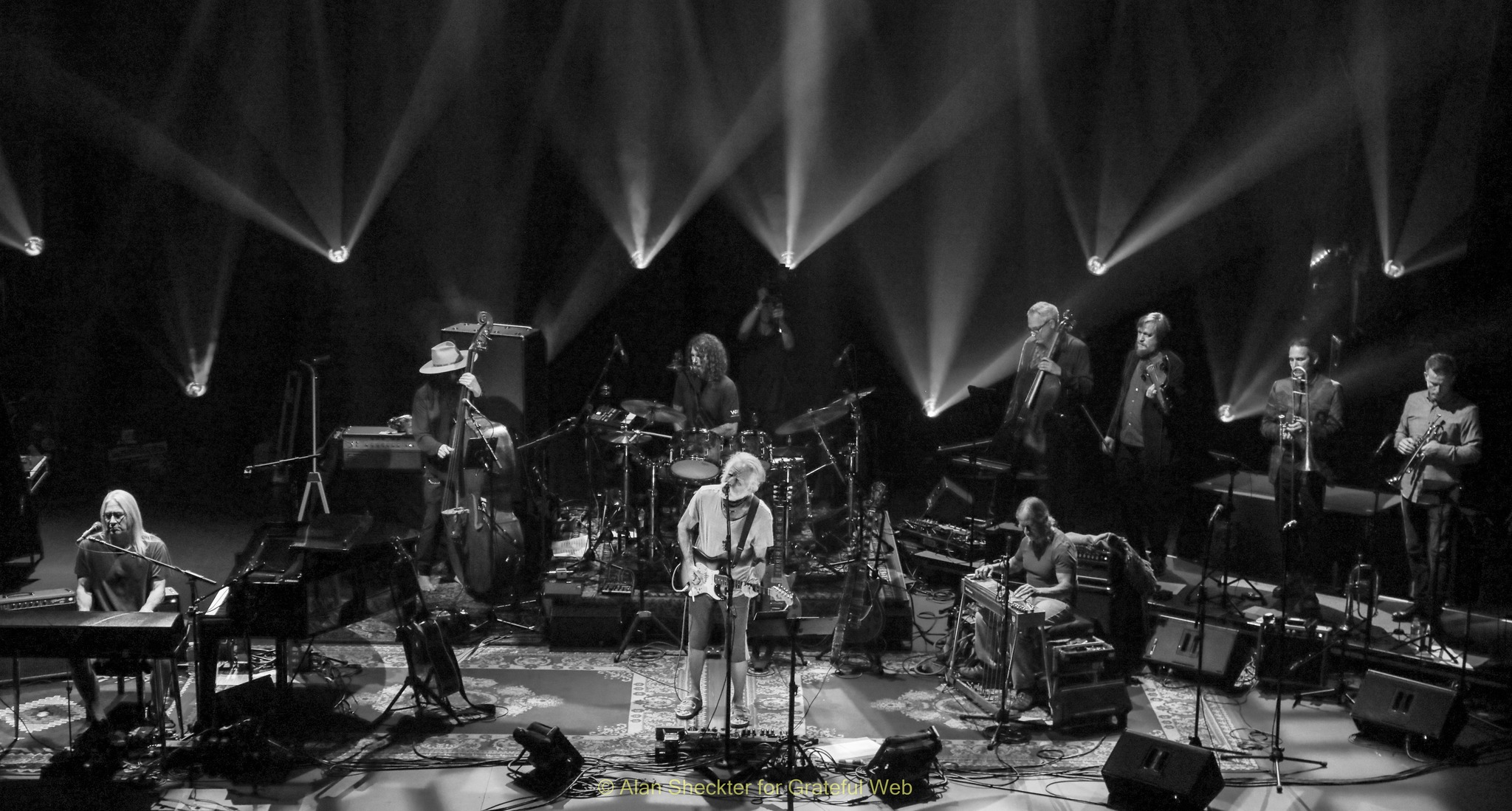 With the Wolfpack, which essentially includes mini string and horn sections, Weir has a vehicle for which he creates multilayer arrangements that produce new variations on familiar Grateful Dead themes. And indeed those themes are markedly slower than the original arrangements, similar to the much discussed slow-footed pace of Dead & Company songs that can, at times, take the wind out of the sails of some pieces of music, such as on Friday, "The Music Never Stopped" and "Uncle John's Band." At the same time, it's important to note that, performing more slowly and deliberately than decades past has merit as well, especially in an orchestral band setting. The dynamics of concerto-like song arrangements do lend themselves to a more deliberate tempo than classic rock 'n' roll, and there is more symphonic content going on in-between each note.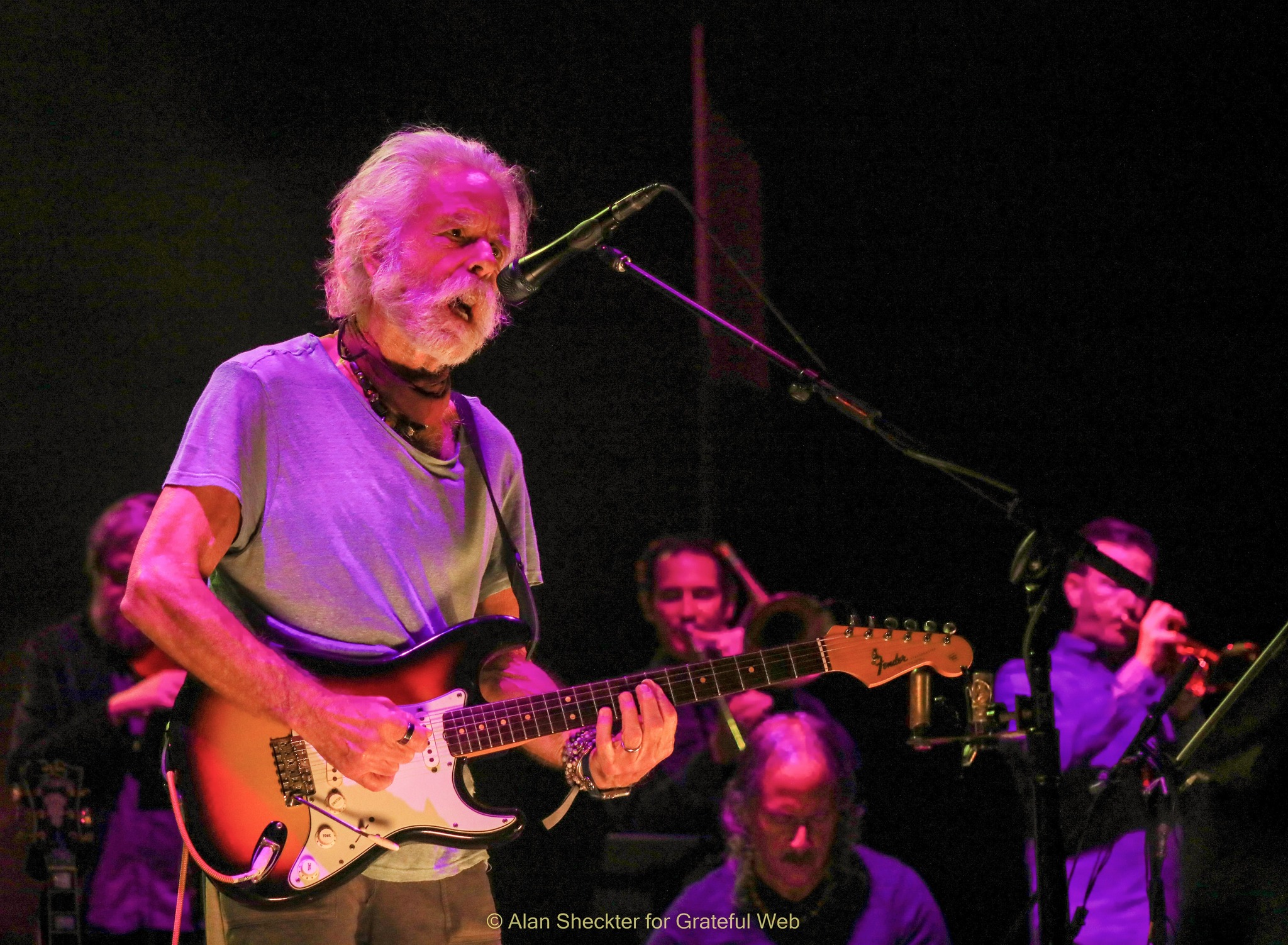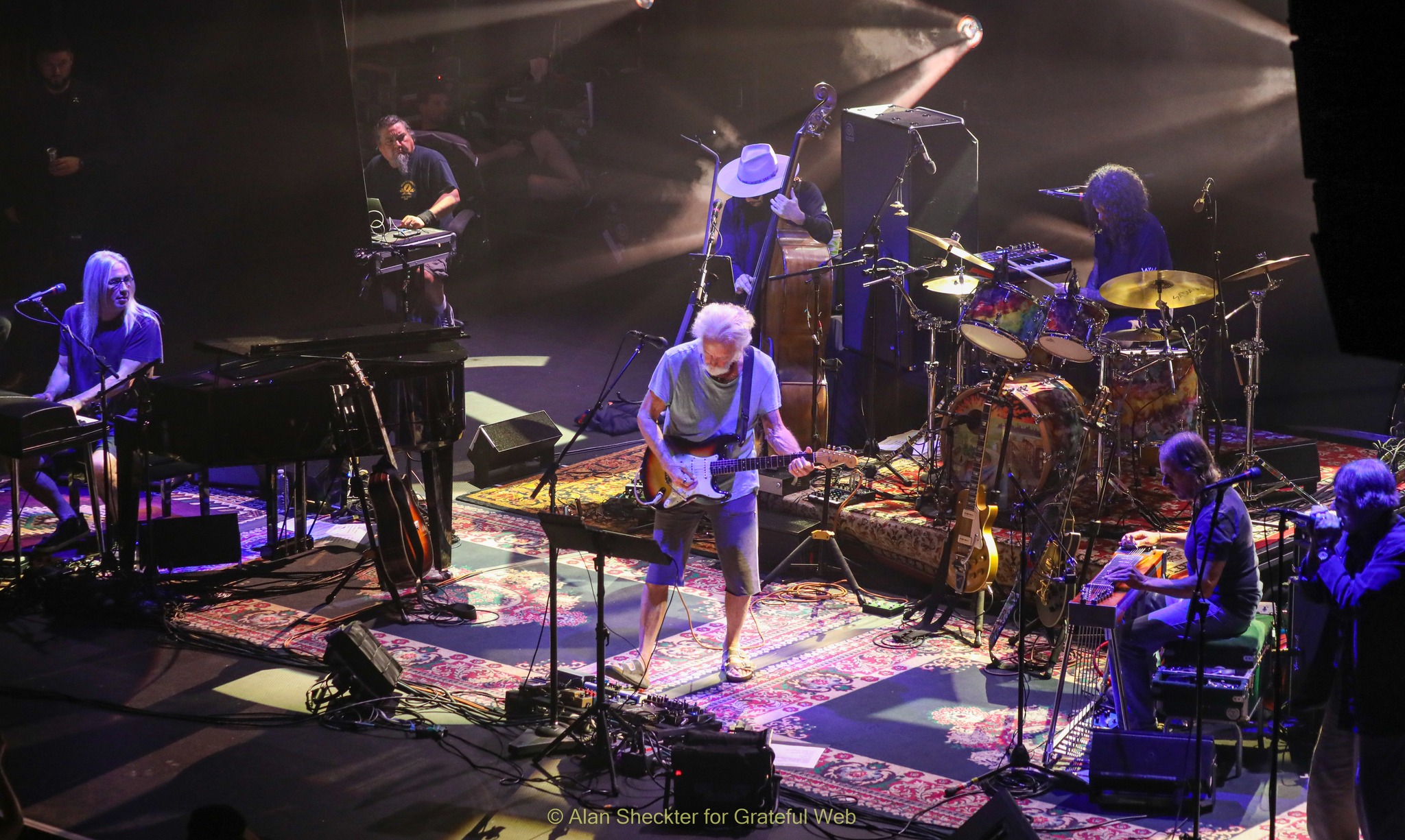 Like a long-serving baseball pitcher or a tennis player who have lost a few miles per hour on their pitches or serves, Weir, who turned 75 on Sunday, has adjusted his game in many ways in recent years. Of course, off-stage, he has focused attention to fitness, as evidenced by the many video shorts he shares on social media. And onstage, rather than singing in a way that would test the range of his voice, Weir often enlists a spoken-word style of vocal output – and it works as a nice method of musical storytelling. And overall, everything is offered at a relaxed groove.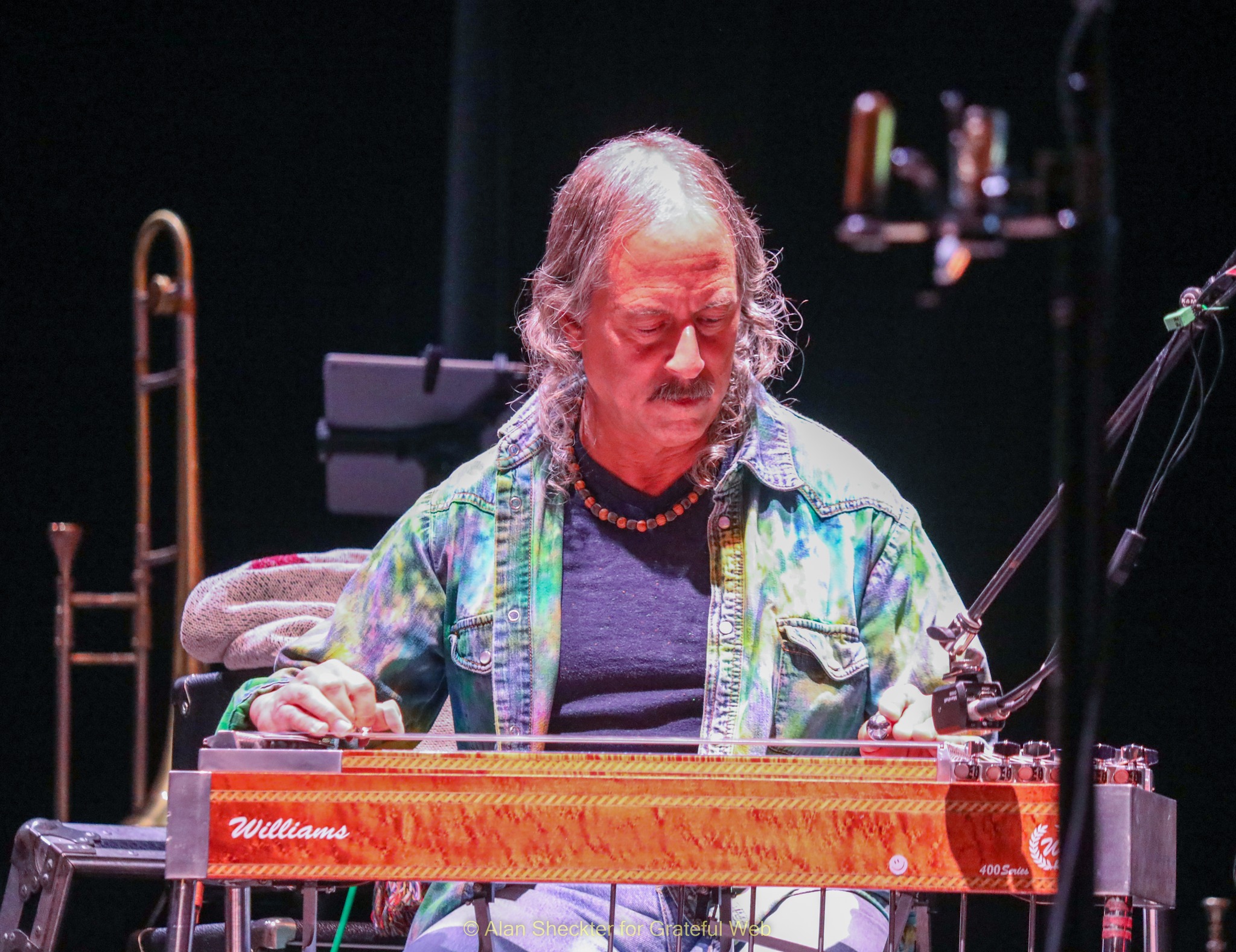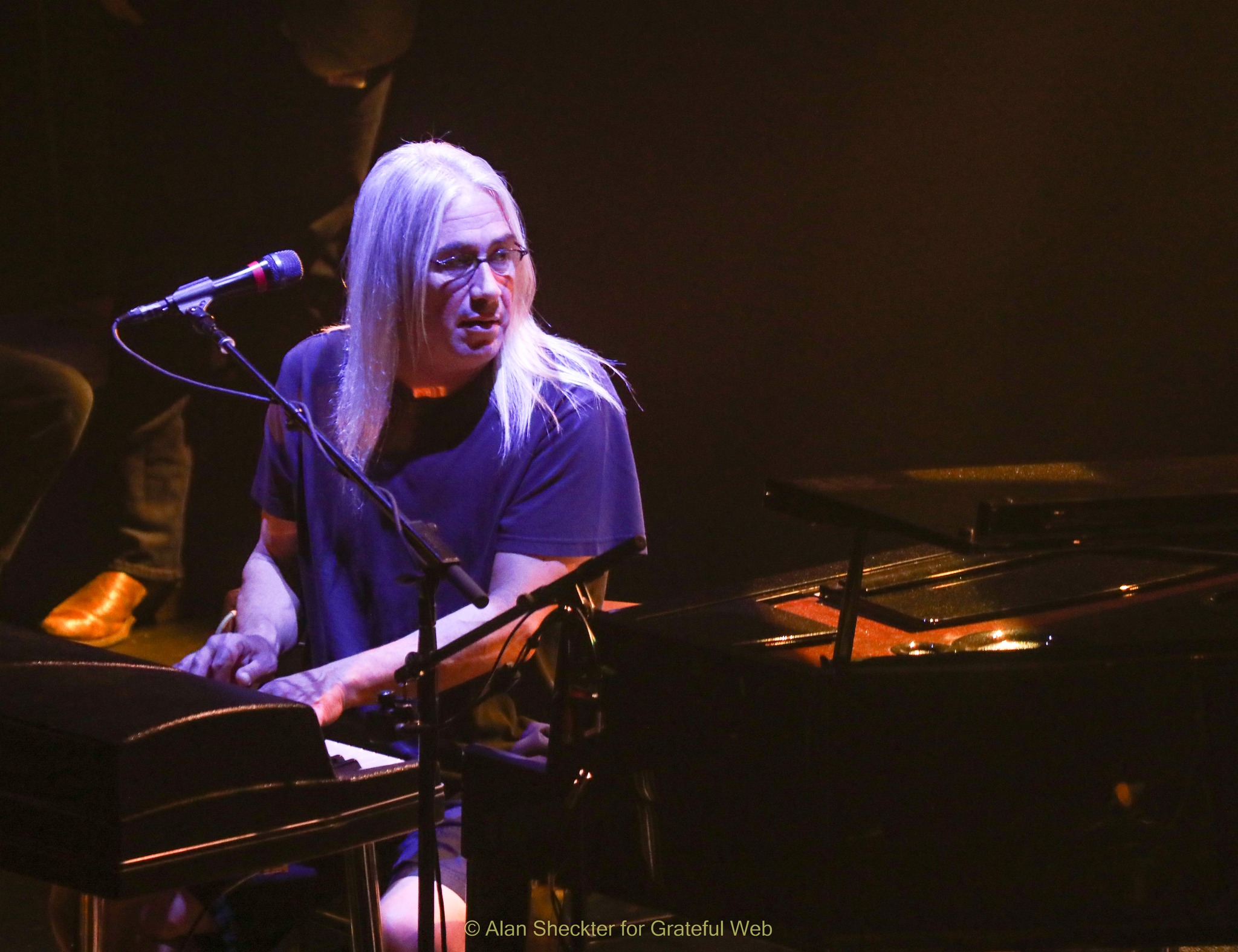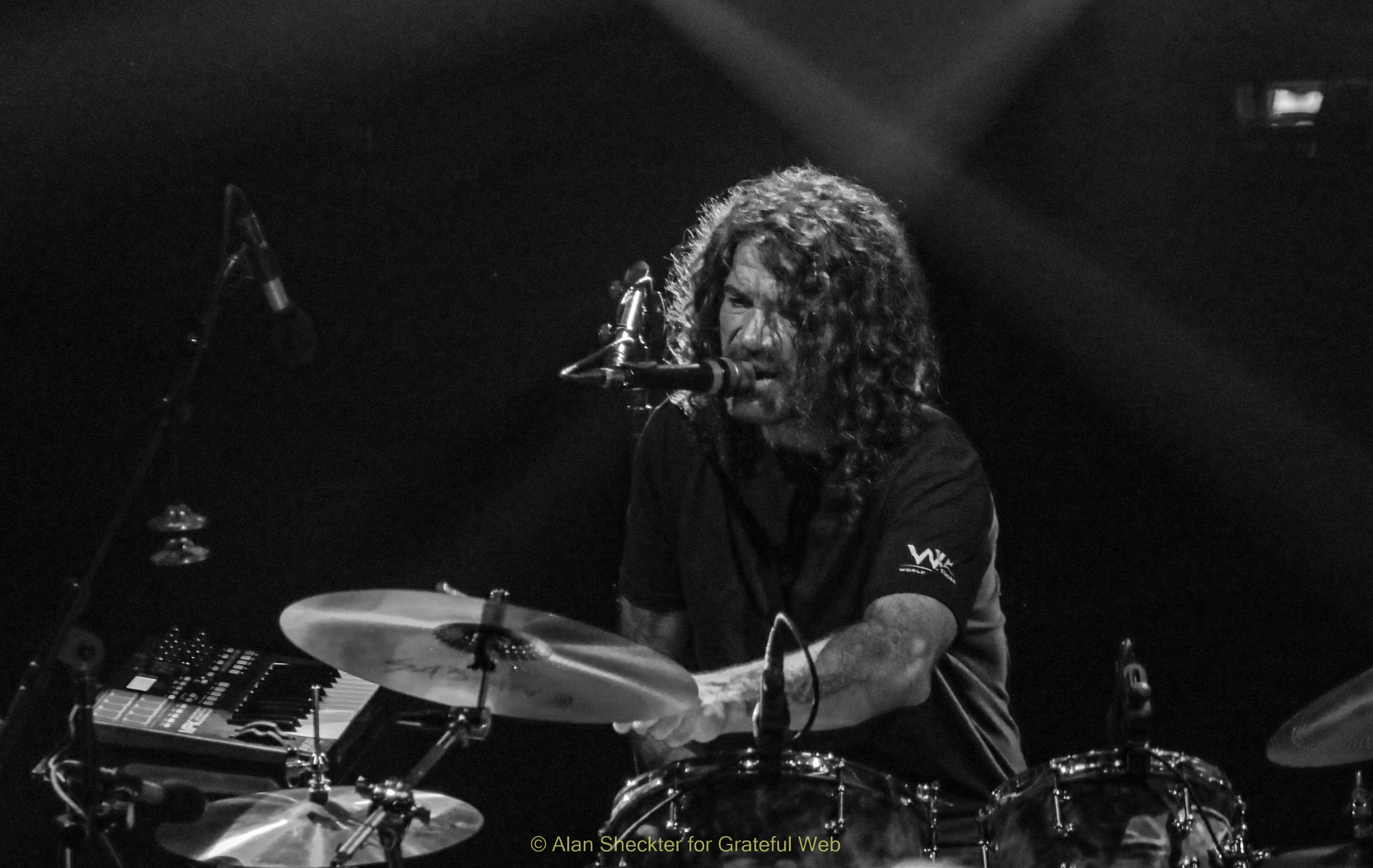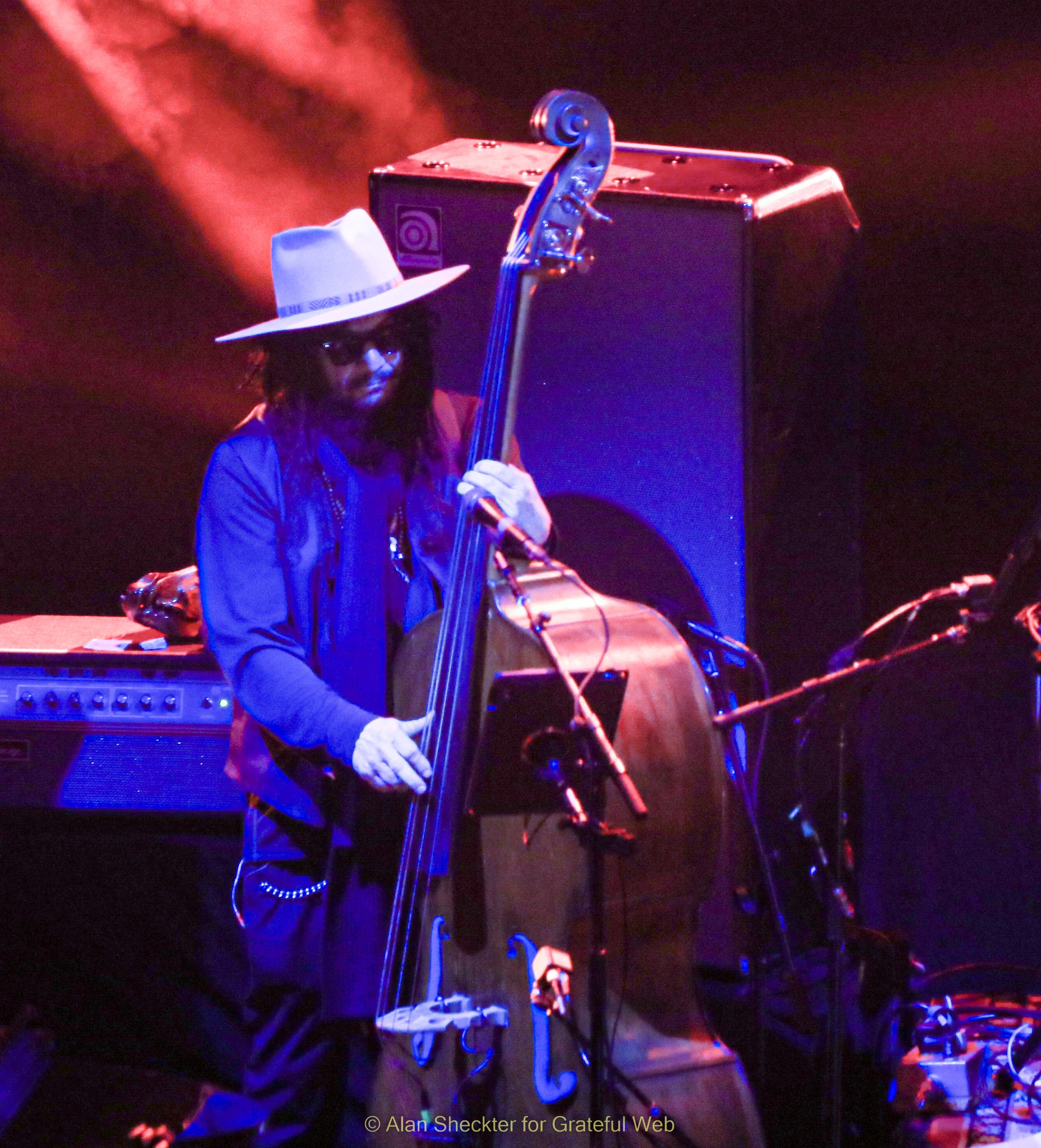 Attending the shows at this particular venue did come with some challenges. Catching a concert always comes with some efforts, for example paying for tickets, which in this case were not bad for the 2020s (a general admission ducat was $75 plus about $16 "convenience fee"). But while the Warfield is a storied venue, chock full of memories of the Grateful Dead, and a great deal of Dead-esque gigs featuring Jerry Garcia Band, Phil & Friends, and Bob Weir, one had to come to their own personal terms regarding the surrounding neighborhood, in which extreme poverty, homelessness, and mental illness combine on the streets. Second, at least on Friday night, the general admission floor was a complete shoulder-to-shoulder, chest-to-back experience, with zero room to move anywhere on the floor, and every aisle clogged with spinning Deadheads who had varying amounts of awareness that they were blocking any semblance of moving about the venue.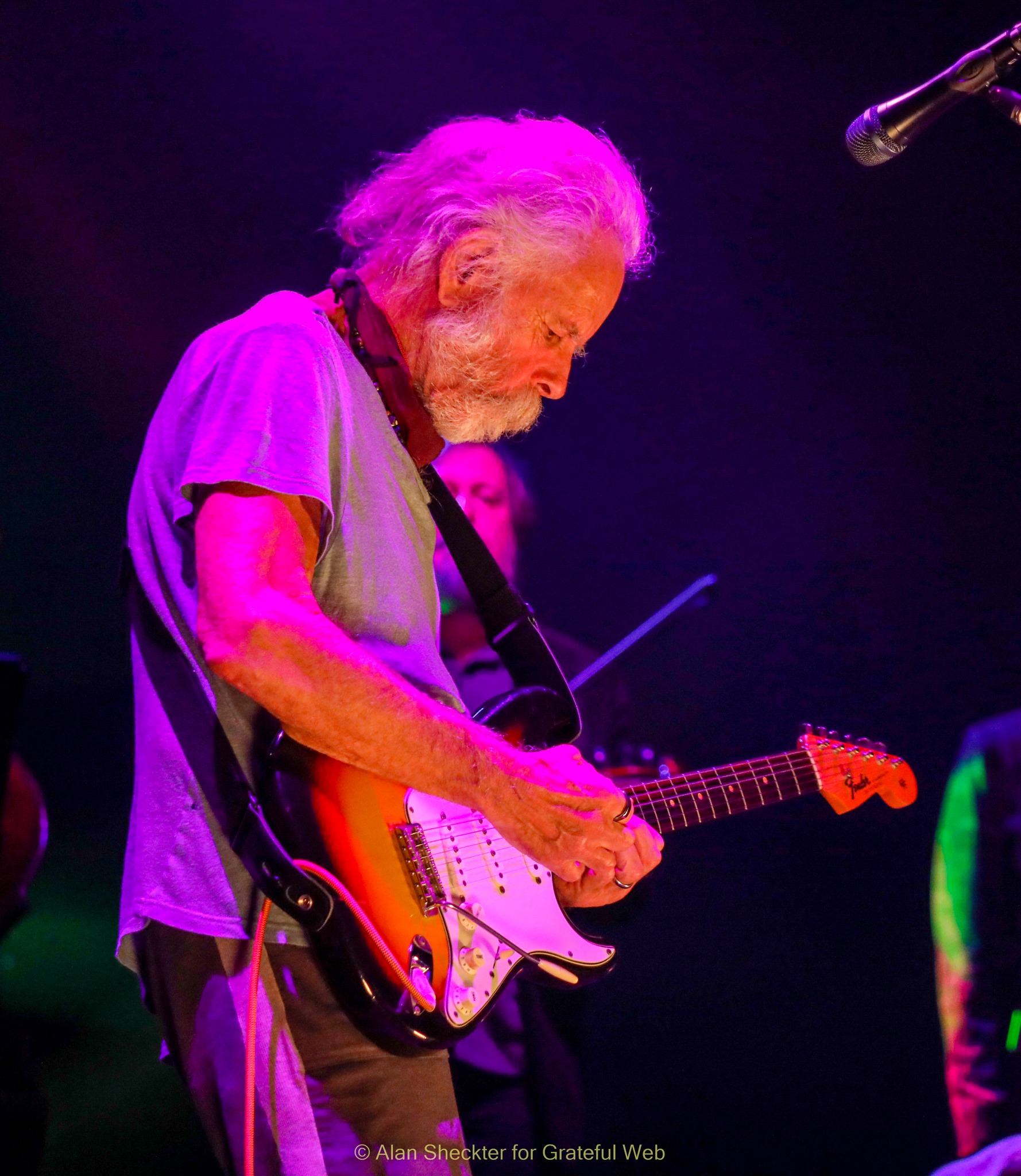 The West Coast/Mountain West tour continues through November 4 and 5 when the band performs at The Mission Ballroom in Denver, Colorado.
Oct. 14, Set 1: The Music Never Stopped, Easy Answers, The Music Never Stopped (reprise), Bertha, Big River, Loser, She Says, Throwing Stones. Set 2: Easy to Slip, The Winners, Althea, Greatest Story Ever Told, Scarlet Begonias, Uncle John's Band, Supplication, Uncle John's Band (reprise), A Hard Rain's A-Gonna Fall, Good Lovin'. Encore: U.S. Blues
Oct. 15, Set 1: Friend of the Devil, Bombs Away, Mission in the Rain, Brown-Eyed Women, Ashes and Glass, Don't Let Go, Weather Report Suite, Let It Grow. Set 2: Me and Bobby McGee, I Need a Miracle, Truckin', Smokestack Lightning, Corrina, All Along the Watchtower, Playing in the Band, Standing on the Moon, One More Saturday Night. Encore: Ripple
Oct. 16, Set 1: Samson and Delilah, Ramble On Rose, Big Boss Man, Mule Skinner Blues (w/Ramblin' Jack Elliott), Looks Like Rain, Victim or the Crime, The Other One, Cassidy. Set. 2: Happy Birthday to Bob Weir, China Cat Sunflower, I Know You Rider, Peggy-O, New Speedway Boogie, Eternity, The Other One, Days Between, Not Fade Away. Encore: Happy birthday to John Mayer, Shakedown Street
Oct. 15-16 setlists from setlist.fm