As a relative newcomer to Colorado, I've been waiting to find a festival than can live up to the wonderful Arkansas festivals I've come to know and love over the years. I can definitely say I've found just such a festival high in the mountains at Rancho Del Rio, YarmonyGrass.
Yarmony lives in a little bend of the river not far from Vail, CO. It's more of a gathering of the family than a festival really, a gathering of old and new friends and amazing music. Rail tracks wind through the valley across the river and added a wonderful ambience with coal trains regularly rolling through during the pickin'. The river itself is a godsend, allowing all of us music lovers a chance to escape the heat on a tube and float a bit – eddies and side currents abound in the river and allow a pirate to float effortlessly and escape the mid-day heat.
This year's Yarmony consisted of two stages, a main stage with plenty of dancing room and a side stage with a great patio that let us all get in close to the music.
Peter Rowan's set with the Travelin' McCourys was a total delight! Del's boys are a legend in bluegrass, and a wonderful delight to the Rowan's timeless vocal lines. I was especially impressed by Jason Carter's fiddle work and stage presence – his personality seems to flow out and the audience gets a feel for his personality through his mastery of his instrument.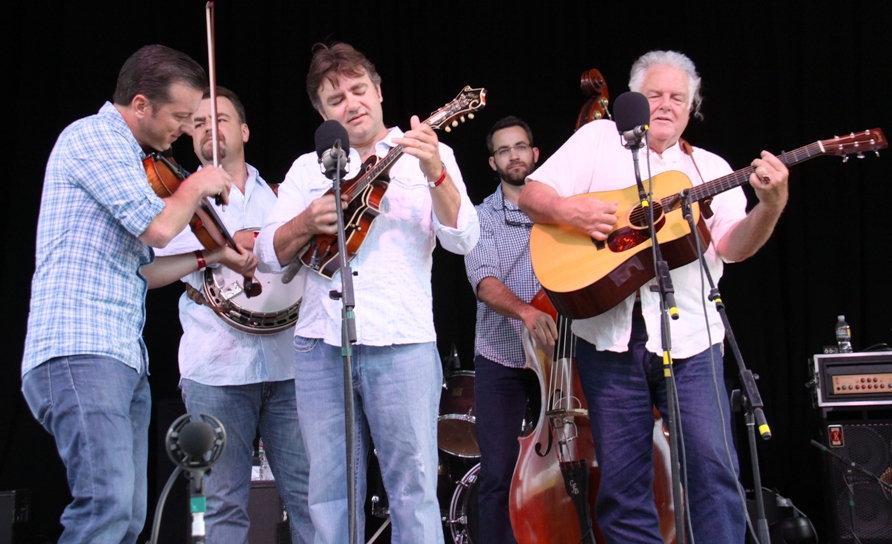 The best set of the weekend was played by the Emmitt-Nershi band Friday night. It was my first chance to see them playing with Johnny Grubb who started touring with the Emmitt-Nershi boys early this year. Grubb is a powerful pocket player who matured playing with Railroad Earth and definitely understands the role of the stand-up bass in holding together a bluegrass ensemble.
Leftover Salmon and String Cheese have been a cornerstone of good dancing music for a decades and the merging of Emmitt and Nershi has created a powerful bluegrass band with great original songs. They played a number of tunes from their latest album "New Country Blues".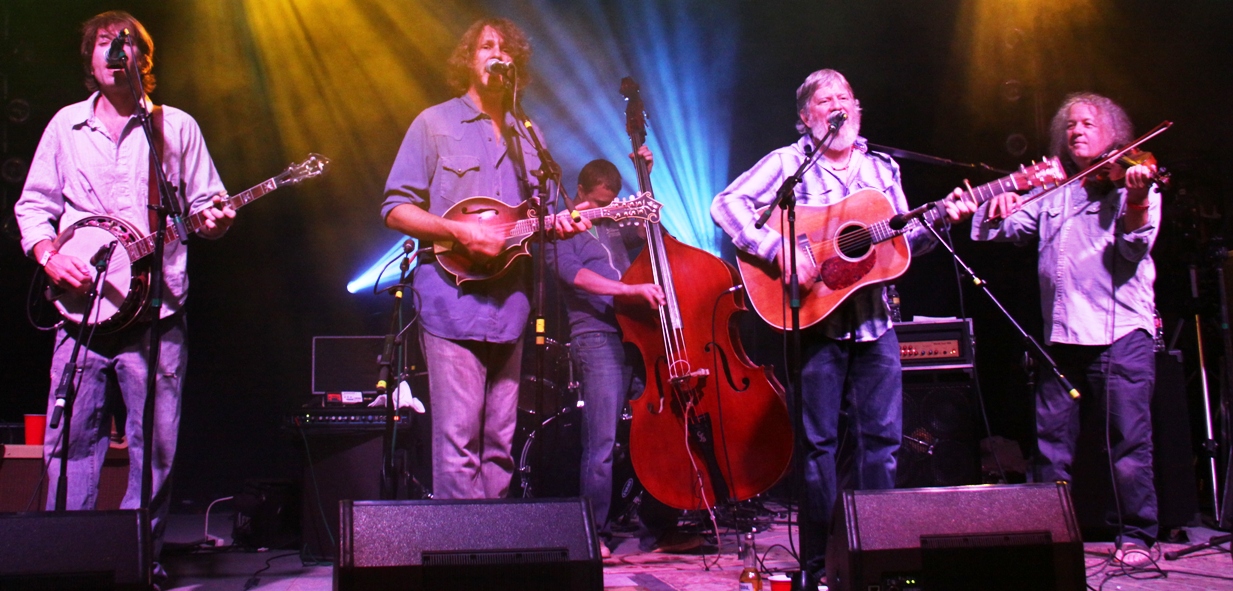 Speaking of Railroad Earth – this year's special secret guest was fiddler Tim Carbone – "Timmy" as he as known to all of us in Colorado. He played with nearly every band on the main stage and really added a lot to this festival. The pirate hat Saturday was a great addition to his normal get-up and felt right at home.
Saturday night brought out all the festival goers in pirate regalia to party as we do best. Grant Farm and Greensky Bluegrass opened up the night with members of SCI forming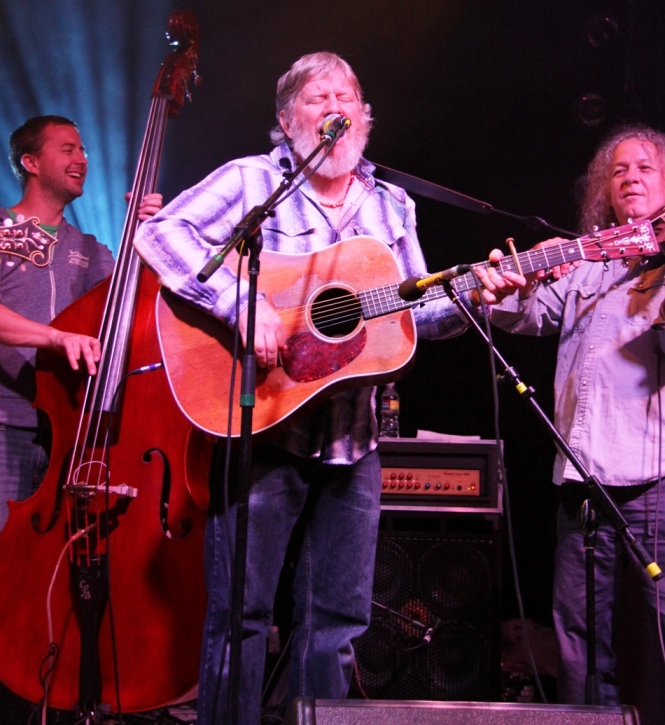 the Trancident for the headlining slot.
The late night scene at this festival was wonderful – we were fortunate to have no fire ban this year and there were campfires and late night picks aplenty with a number of bluegrass bands playing late night sets around campfires and breakfast sets at the campers.
I was thrilled by Yarmony – the setting, the people, and of course the music. I can't wait to return to this intimate little festival next year and see what it holds for me!
Check out more photos from YarmonyGrass 2011.
A special THANK YOU to Tsunami Publicity for their continued hospitality.