Zach Nugent's Dead Set is thrilled to announce their 'Spring Thaw' New York Tour, which will take place from April 19th to April 29th. The six-show tour will kick off at Garcia's in Port Chester on April 19th and will conclude with a show at Cohoes Music Hall on April 29th, with stops in Syracuse, Rochester, Ithaca and Woodstock along the way!
Zach Nugent, lead guitarist of the nationally acclaimed Grateful Dead tribute act will be joined by a talented ensemble of musicians to bring the magic of the Grateful Dead to audiences across New York. The band's blend of faithful renditions of Grateful Dead classics, soulful improvisations, and authentic jams are guaranteed to captivate fans old and new.
The 'Spring Thaw' promises to be a highlight of the year for NY fans of the Grateful Dead and live music enthusiasts alike. Zach Nugent's Dead Set has been praised for their electrifying live shows and their ability to transport audiences to the height of the Dead's legendary performances.
If you're a fan of the Dead, and/or music of the highest caliber, you'll be wise to check out Zach Nugent's Dead Set. Seeing Zach Nugent in concert is an exhilarating and unforgettable experience that leaves fans feeling energized, inspired, and uplifted. From the moment he takes the stage, Nugent's virtuosic guitar playing and deep connection to the music of the Grateful Dead captivates the audience and transports them to another realm.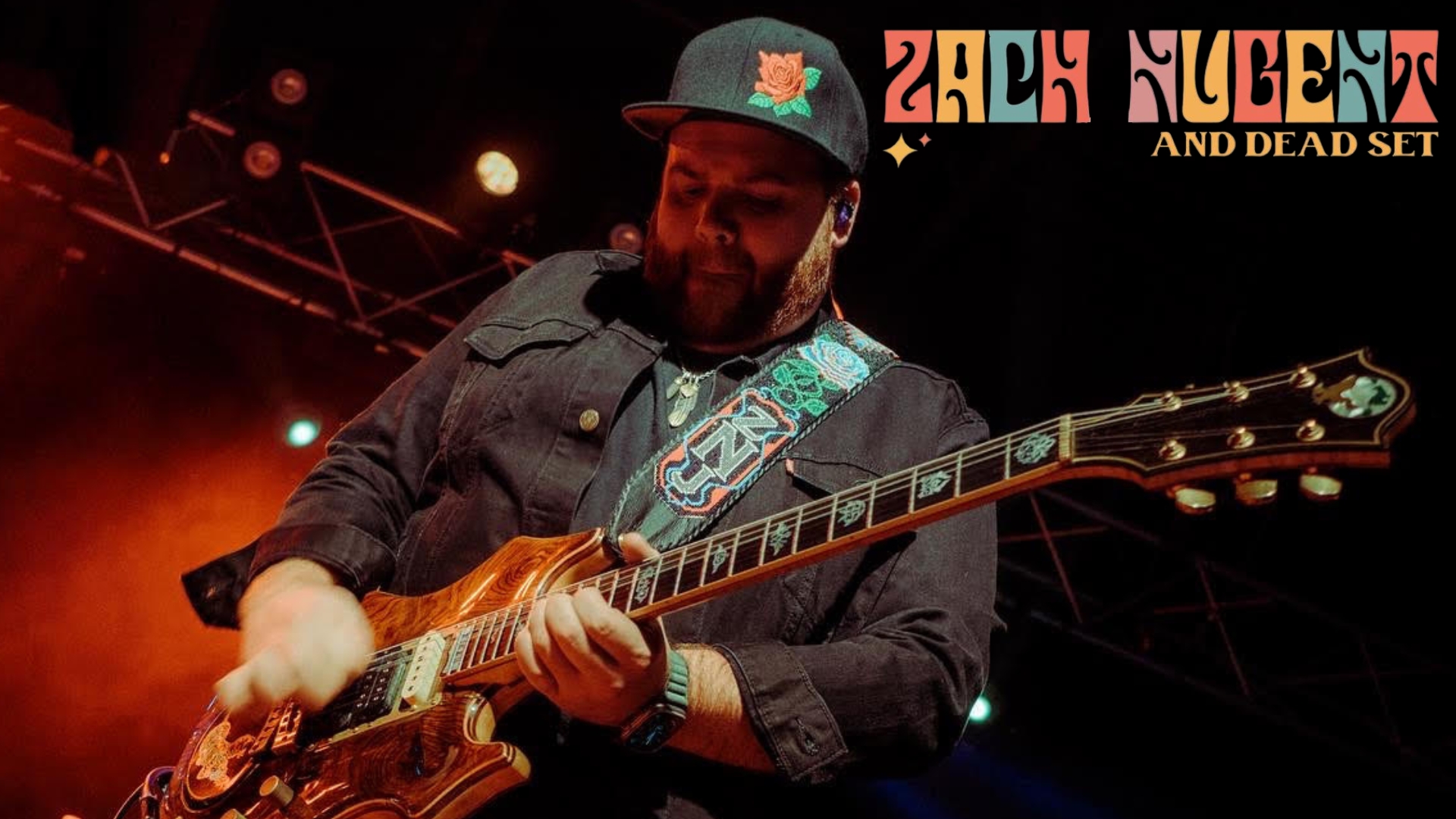 During the concert, fans are fully immersed in the music, swept away by Nugent's expert improvisations, soaring solos, and dynamic interplay with his bandmates. Whether he's performing classic Dead tunes or original compositions, Nugent's passion and mastery of the guitar shine through, creating a sense of communal joy and celebration among the crowd.
Don't miss your chance to experience the magic of Zach Nugent's Dead Set. Tickets for all six shows are available now and can be purchased through the band's website or at the venues.
Tour Dates:
April 19th - Garcia's, Port Chester, NY - Tickets: bit.ly/3XuxWWh
April 20th - The Westcott Theater, Syracuse, NY - Tickets: bit.ly/3xPd9m0
April 21st - Flour City Station, Rochester, NY - Tickets: bit.ly/3IP01U0
April 22nd - Deep Dive, Ithaca, NY - Tickets: bit.ly/3EyuXFs
April 23rd - The Colony, Woodstock, NY - Tickets: bit.ly/3xK9nKF
April 29th - Cohoes Music Hall, Cohoes, NY - Tickets: bit.ly/3YYtKzx
For more information, please visit the band's website at www.zachnugent.com.